Zimdancehall dreams: the back yard studios helping Harare get heard | Global development
Inside a grimy flat in Mbare, Zimbabwe's oldest township in the capital Harare, about 10 young musicians nervously rehearse their lyrical chants as they wait to be called into the recording booth.
Many celebrated musicians in Zimbabwe have been born out of this old flat. For those here now, this is their one shot at stardom, or at least a future in music.
One by one, they go in to sing under the watchful eye of Arnold Kamudyariwa, a popular dancehall producer known as DJ Fantan, who often stops those singing off-key.
In a sea of poverty, drugs, unemployment and crime, Fantan's ChillSpot Records has given a voice to young people itching to tell stories of their daily struggles. It is Wednesday at 1pm, and the sounds of Zimdancehall reverberate from his studio in Matapi, Mbare.
Music is a huge source of comfort for Zimbabweans, and Zimdancehall, a local adaptation of Jamaican dancehall, grew from a demand for music that resonates with daily struggles. The infectious lyrics – often a lament of life's challenges, losses and social ills, like the rising drug problem – have become the soundtrack for Zimbabweans.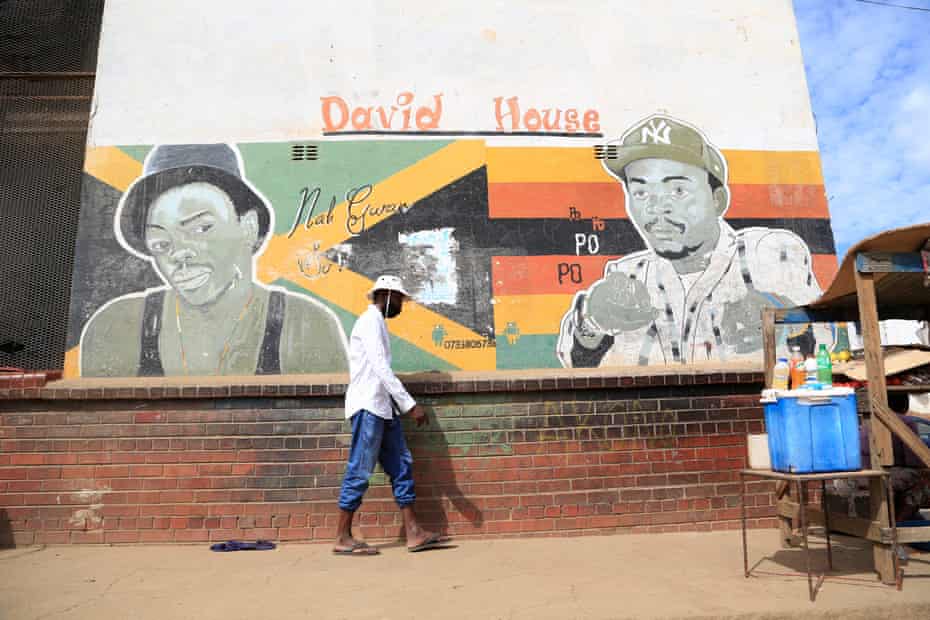 Instead of singing in Jamaican patois, local musicians mainly use Shona, and recently some Ndebele singers have also emerged. A product of back yard studios, Zimdancehall is one of the fastest growing genres in the country.
"I think the reason why people like our genre is that it resonates with their daily struggles. If the ghetto is happy, you will hear us sing about that but if people are struggling, we tailor our message," says Fantan.
Fantan, who traded turntables for the studio, along with his two friends Levelz and Ribbe, has found a new passion in raising Zimbabwe's singers. From his tiny studio, the young producer creates stars and hit songs.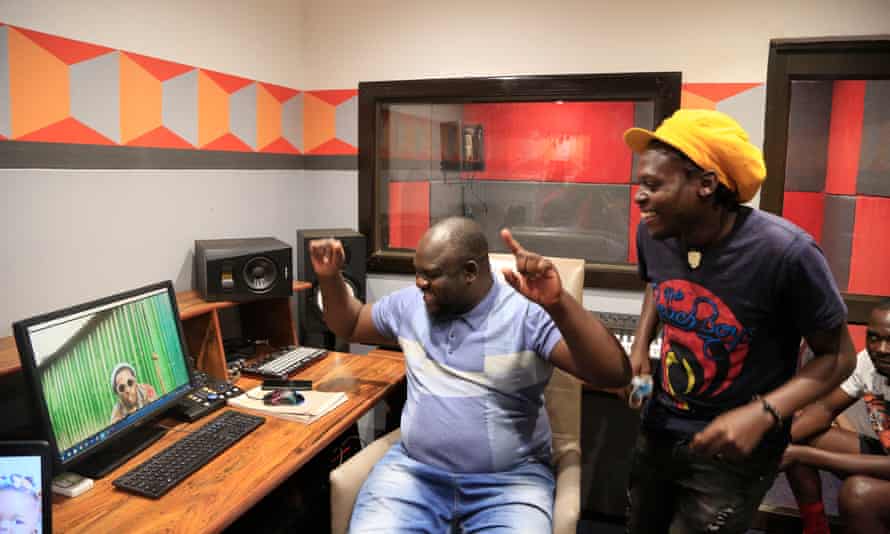 "We started off as DJs, we would just play at parties, but one day we realised that there was a need to create music. Our first studio was in my bedroom. Many artists made their hits from there nearly six years ago," he says.
As the young musicians take turns to record their best chants, another accomplished musician, Caleb Tareka, popularly known as Ras Caleb, looks on.
"Music has changed my life; I would never be where I am today. Now I can take care of my family from the proceeds of the music, but it has taken years of determination," Caleb says.
"Zimdancehall has taken many youths off the streets. It has created employment for some who are determined. I think this studio has done very well in raising talent and changing lives."
Amid economic hardships, worsened by Covid-19, young people in the townships have found solace in music. Hundreds of home studios have sprouted up across Harare as musicians work overnight, encouraged by success stories from the townships. With no funding to build studios, they use basic recording equipment to create hit songs.
Michael Moso, a young hip-hop producer who works in his brother's studio in Mbare, says: "This studio is very useful. It is better for the ghetto youths to spend their day here than on the streets. They become creative and do something useful with their time, so it makes perfect sense for us to have this studio."
Although dancehall dominates in Mbare, Moso believes his genre will break through. Zimbabwean hip-hop is also growing, driven by the demand for local music.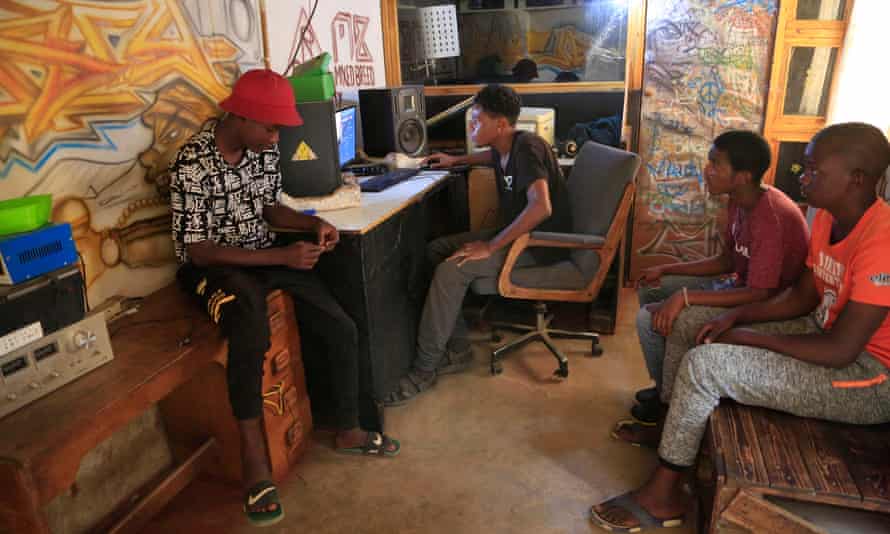 While only a few of these artists become mainstream, the Covid pandemic has led to an increase in those marketing their music online through WhatsApp and YouTube.
Dozens of young people visit the ChillSpot studio daily, but most come from disadvantaged homes and cannot afford studio time.
One such young musician is Tanaka Chivese from Glen View, who has visited ChillSpot Records several times, hoping to get studio time.
"I kept coming here because I love music, until the producer gave me an opportunity. I recorded my first song in 2020 but it was never released – I guess I was not ready. But I am working on something which you will hear soon. I believe I can make it in this industry. What I need is an opportunity to show what I can do," Chivese says.
Outside the studio, giant, colourful murals portray the musicians who have become heroes.
"We love our artists, and this is our small way of encouraging them for the great work they are doing. We use this to advertise our paintings," says the artist behind the murals, Abraham Chimweta.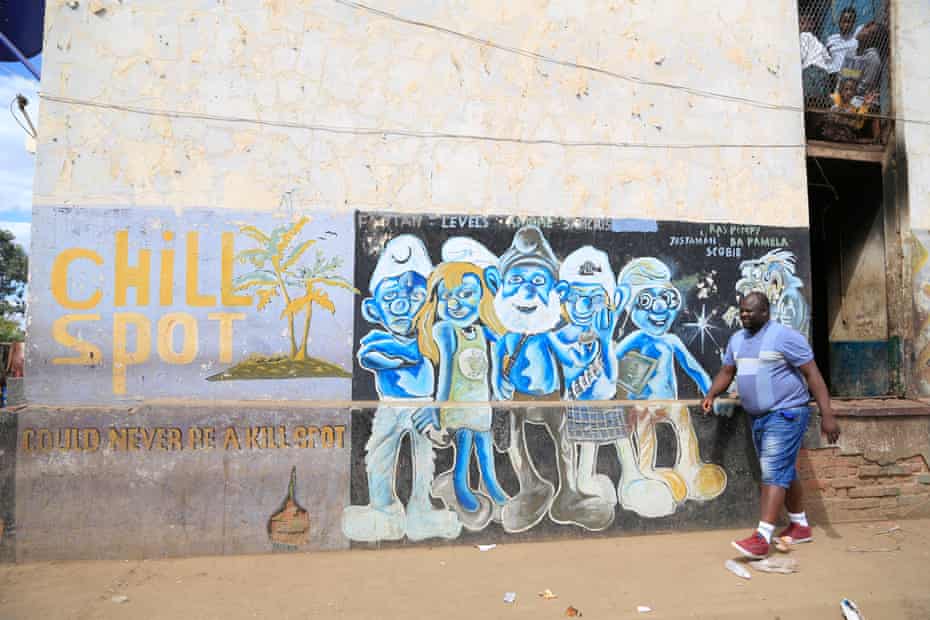 The studio churns out hundreds of songs, but only a few make it on to radio.
Guitarist and music producer Trust Samende says: "Musicians are doing their best to create with the little resources they have, but our system is killing us, the radio stations are killing us. So, the product is there, but our DJs prioritise foreign music over us. I do not know why they think anything that comes from outside is better. You can never hear our music being played outside."
"Radio airplay is still an issue," says Tremier Msipa, another producer. "When you are starting, you don't know the ins and outs of radio. But I stand by the philosophy that if I keep making good music, it will eventually play."
At the turn of the century Zimbabwe imposed a 75% local content policy to support local art. This gave birth to several celebrated artists in the country. But the Zimbabwean music scene remains male-dominated, with female musicians facing unequal opportunities.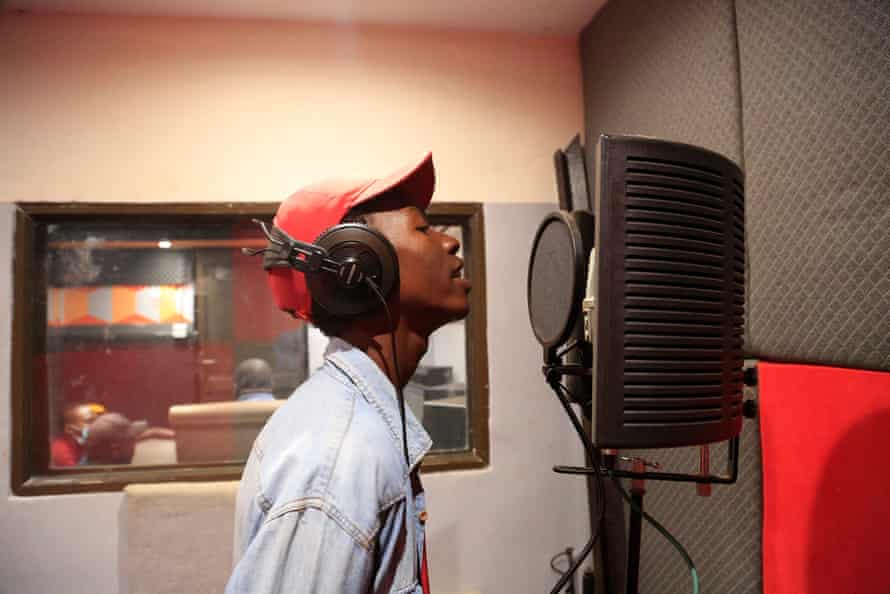 "There are a number of amazing female artists, but there are definitely many obstacles that come into play being a woman in the industry. The percentage of successful female artists compared with their male counterparts is an indication of this. There is still work to be done," says Gemma Griffiths, one of Zimbabwe's top female musicians.
Until Zimbabwean music breaks through to other markets in Nigeria or South Africa, the producers will continue to make music on a shoestring – but with passion.
"We have already seen a number of self-taught producers winning the hearts of international artists and that bears testimony to what the future holds," says music critic, Plot Mhako.
Biden threatens US blacklisting of Putin
US president Joe Biden said Tuesday "Yes, I would see that" when asked by reporters if the US would blacklist Russian president Valdimir Putin if he invaded Ukraine. It would be the "largest invasion since World War Two" and would "change the world", Biden said. The UK and US were also "in discussions" on disconnecting Russia from the Swift international payments system, British prime minister Boris Johnson also said Tuesday.
Planned change to Kenya's forest act threatens vital habitats, say activists | Global development
Environmentalists are deeply concerned by the Kenyan government's move to allow boundary changes to protected forests, watering down the powers of conservation authorities.
The forest conservation and management (amendment) bill 2021 seeks to delete clause 34(2) from the 2016 act, which makes it mandatory for authorities to veto anyone trying to alter forest boundaries. The same clause protects forests from actions that put rare, threatened or endangered species at risk.
Tabled by the National Assembly's procedure committee, the amendment would weaken the role of Kenya Forest Service, mandated to protect all public forests, allowing politicians to decide who can change forest boundaries.
In an election year, many have read the proposal, due to be debated at the end of the month, as politically motivated.
The committee's memorandum to MPs said current laws "unnecessarily limit the rights of any Kenyan to petition parliament" as provided for in the constitution.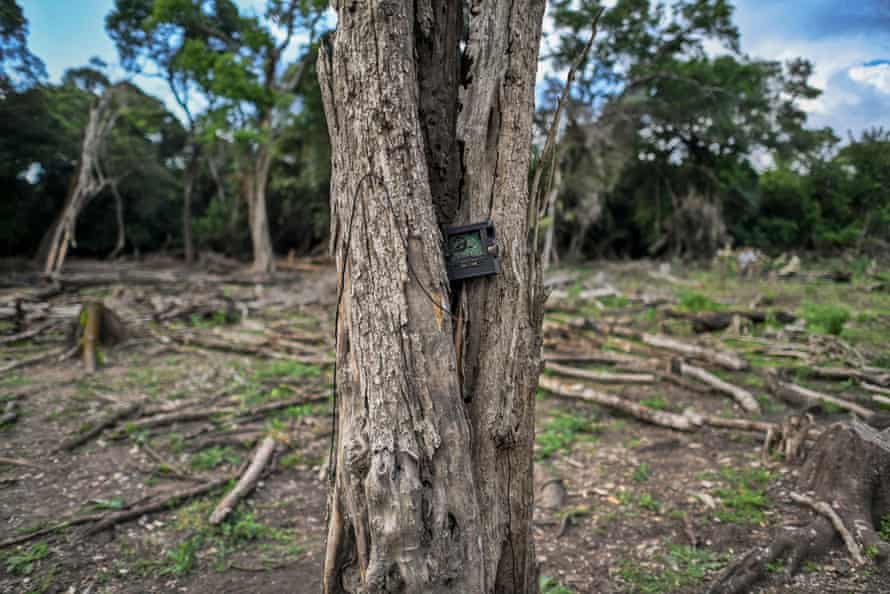 But conservationists have said this would be a serious setback for the country, which was seeking to increase forest cover to 10% of land by 2022, up from 7.4%. Forest authorities said the move puts endangered species at risk, as well as clearing the way for unscrupulous individuals to encroach into forests that, according to a 2014 government paper, have been shrinking at a rate of 50,000 hectares (124,000 acres) annually.
"I am astounded any right-thinking person would consider submitting or supporting such an amendment," said Paula Kahumbu, chief executive at WildlifeDirect, a conservation NGO. "It will open the door to forest destruction after decades of hard work by agencies, communities and NGOs to increase forest cover, as committed to in our constitution. One can only read mischief in such a motion, with elections around the corner."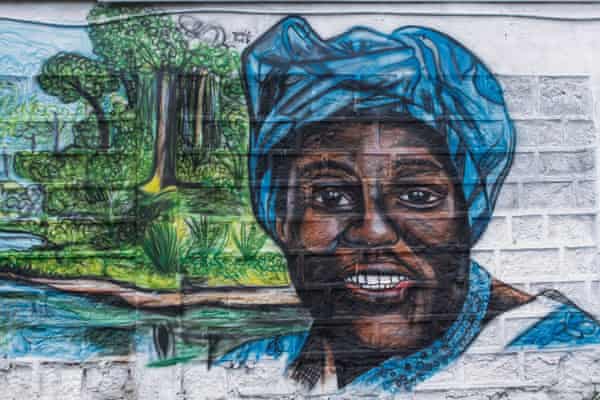 Kahumbu added: "At risk are indigenous forests and the biodiversity therein, the integrity of our water towers, generation of hydropower and productivity of our farms. The environmental experts of Kenya and the conservation community call on all citizens of Kenya to reach out to their MPs to wholeheartedly and aggressively reject this heinous bill."
She said the amendment would destroy the legacy of Wangari Maathai, the late environmentalist and Nobel Peace prize winner, who was once attacked and seriously wounded as she led a tree-planting exercise in Nairobi's Karura Forest.
In a tweet, Christian Lambrechts, executive director at Rhino Ark said: "Considering what Kenya has lost in the past, any change that weakens, rather than strengthens the mechanisms to protect our forests, is ill-advised."
Rhino Ark has been spearheading an initiative to put up electric fences around Kenya's public forests to hamper poachers and illegal incursions.
Dickson Kaelo, head of the Kenya Wildlife Conservancies Association, said the move by parliament is intended to "give legitimacy" to those who would destroy Kenya's biodiversity.
"This is a well-calculated move to open the doors for forest excisions and allocation to private persons for development, and may even be a means to normalise current excisions. It is a threat to our forests coming at a time when we have a low forest coverage and a high risk of climate crisis-induced vulnerabilities. We call upon parliament to reject the amendment," said Kaelo.
Protecting forests from developers has been a daunting task in Kenya.
Last July, Joannah Stutchbury, a prominent environmental activist, was killed near her home in Nairobi after her protracted opposition to attempts by powerful businessmen to build on Kiambu forest near the capital, Nairobi.
President Uhuru Kenyatta has yet to fulfil a promise to catch her killers.
EU court set to rule on Hungary, Poland rule-of-law challenge
The European Court of Justice will rule on 16 February on the legality of the new mechanism linking EU funds to respect for the rule of law, which was challenged by Poland and Hungary last year. The tool has been threatened against Budapest and Warsaw where governments oversaw a decline in EU democratic standards. The court's adviser ruled last month that their challenges should be rejected.