UN criticises UK for failure to redress colonial-era landgrab in Kenya | Global development
The British government has been criticised by the UN for a lack of resolution over colonial-era crimes committed in Kenya.
Six UN special rapporteurs have written to the government expressing concern over its failure to provide "effective remedies and reparations" to the Kipsigis and Talai peoples.
The Kipsigis and Talai clans of Kericho county, Kenya were brutally evicted by the British army between 1895 and 1963 to make way for lucrative tea plantations owned by white settlers.
Having never received any form of redress for the human rights violations they suffered, they filed a complaint to the UN calling for an investigation in 2019.
Lawyers say the UK pursued an intentional policy of violent displacement after realising the land in Kericho County was suited to growing tea, and argued the treatment of these Kenyans amounted to a gross violation of human rights.
Starting with the crown land ordinance of 1902, 36,000 hectares (90,000 acres) of land in Kericho is alleged to have been taken from the Kipsigis and Talai, and given to white Europeans. The land is now occupied by various British and multinational tea corporations.
The British government was given 60 days to respond to allegations and urged to take necessary measures to stop the violations and prevent their recurrence before the communication was made public, but it has not responded.
In a new report the UN has demanded that the British government must now provide responses and settle the matter with the victims, many of whom are still alive. The rapporteurs specifically expressed concern about failures to adopt measures to establish the facts and truth about the circumstances, to provide public apologies including an official acknowledgment of their plight and t a lack of reparation to victims and their descendants.
The UN rapporteurs have told the British government that reparation should include "measures in the areas of restitution, compensation, rehabilitation".
One of the victims of the land grab, Dickson Sitienei, said his people had been fighting for their voices to be heard for many years.
"If the British government think we will forget what they did they are wrong," he said. "It has been very difficult to feel ignored for so long for the terrible things they did to us. We cannot feel free until they acknowledge what they did, this is the only way forward."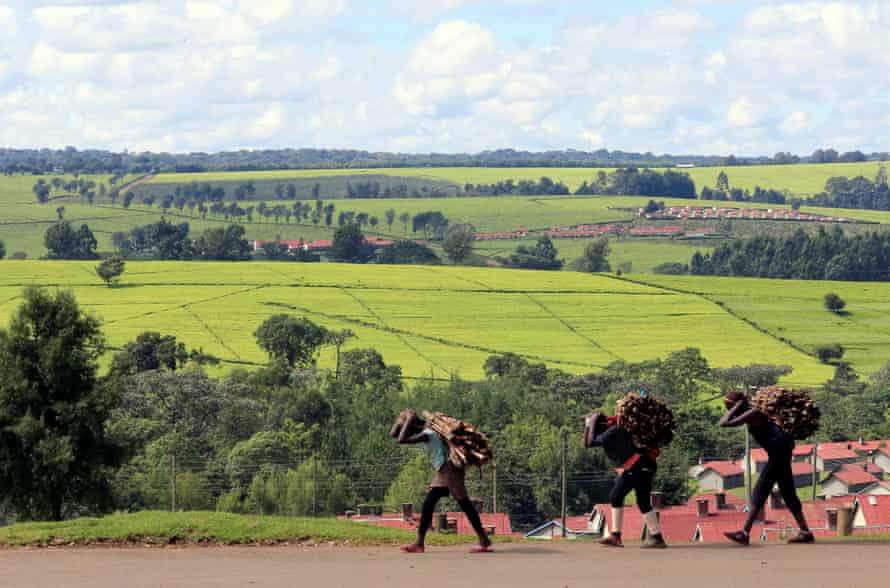 Rodney Dixon QC and Joel Kimutai Bosek, who represent victims, said the findings in the report were a positive step in the right direction.
"Our clients have suffered their whole lives because of the appalling crimes committed decades ago and they continue to suffer today," they said in a statement. "They deserve justice, accountability, an apology and reparations as recommended – it is time to resolve this matter constructively in the interests of all parties."
The Kericho county governor, Paul Chepkwony, who has fought for reparations for years, said he was pleased with the ruling.
"It brings me hope to know that this terrible shared history between Kenya and Britain is not being forgotten or rewritten. The British government must apologise for the crimes they committed and meet with us to discuss reparations," he said.
When the Guardian contacted the Foreign, Commonwealth and Development Office (FCDO) a spokesperson said that the UK Government had already recognised that some Kenyans were subject to torture and other forms of ill treatment at the hands of the colonial administration, as set out in 2013 by the then foreign secretary, William Hague.
They referred to this statement they said was part of the settlement of claims made by Kenyan citizens who had lived through the "emergency period" and the Mau Mau insurgency from October 1952 to December 1963.
In 2013, following the Mau Mau settlement, the UK Government agreed to construct a memorial in Nairobi recognising victims of torture and ill-treatment.
This memorial, unveiled in September 2015 in Uhuru park's Freedom Corner, was the result of close collaboration between the British High Commission, the Mau Mau War Veterans Association, the government of Kenya, the Kenya Human Rights Commission, the Nairobi governor's office, and the National Museums of Kenya, they said.
In a statement an FCDO spokesperson said that promoting and protecting human rights around the world is a cornerstone of the UK's foreign policy.
"We regret that these abuses took place, and that they marred Kenya's progress towards independence," they added.
'The challenge for us now is drought, not war': livelihoods of millions of Afghans at risk | Global development
The war in Afghanistan might be over but farmers in Kandahar's Arghandab valley face a new enemy: drought.
It has hardly rained for two years, a drought so severe that some farmers are questioning how much longer they can live off the land.
Mohammed Rahim, 30, grew up working on a farm along with his father and grandfather in the Arghandab district of Afghanistan's southern province. Famous for its fruit and vegetables, the area is known as the bread basket of Kandahar.
Like most in the valley, Rahim's family relies solely on farming. "The fighting has just stopped. Peace has returned," Rahim says. "But now we face another war: drought.
"Now we have to dig deep to pump water out of the land. It has been two years, there has been little rain and we have a drought here. I don't know if our coming generations can rely on farming the way our ancestors used to do."
Pir Mohammed, 60, has been a farmer for more than four decades. "Not long ago, there were water channels flowing into the farm and we were providing the remaining water to other farmers," says Mohammed. "Before, the water was running after us, flowing everywhere – but now we are running after water."
The water used to come free from the river but now the daily diesel cost for the water pump is at least 2,500 Afghani (£21).
"We don't make any profit. We are in loss, rather. Instead, we are using our savings. But we don't have any other option as we do it for survival," says Mohammed. "However, the scarcity of water has affected the quality of crops as well."
About 70% of Afghans live in rural areas and are particularly vulnerable to the impacts of drought.
Last week, Rein Paulsen, director of the Food and Agriculture Organization's Office of Emergencies and Resilience, said severe drought was affecting 7.3 million people in 25 of the country's 34 provinces.
He warned: "If agriculture collapses further, it will drive up malnutrition, increase displacement and worsen the humanitarian situation."
Arghandab has been a favourite destination for farming because of the abundance of water and fertile lands. Neikh Mohammed, 40, left the Dand district of Kandahar to work in Arghandab in 2005. When he arrived he was amazed to see the greenery and pomegranate farms.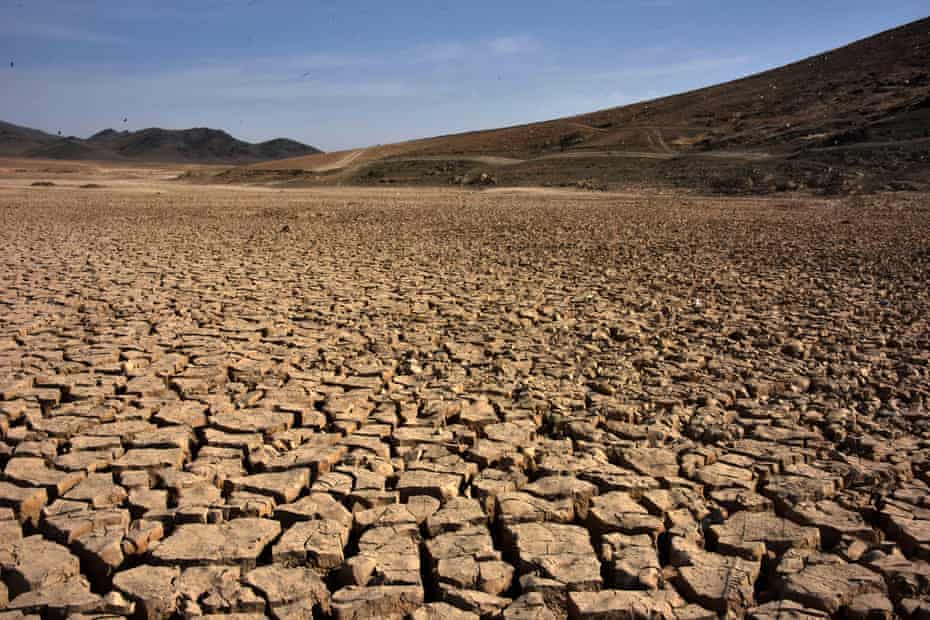 "It used to rain a lot here and we could not cross the river and come into our farms. We had a life with abundant water. But the past is another country now," he says.
According to a report by the UN mission in Afghanistan, many local farmers were caught in the crossfire between the Taliban and the Afghan security forces. The Taliban carried out attacks from thick foliage on the farms, which provided a hiding place, ideal for an ambush.
"For the past 20 years, we did not have peace and could not work after dark in our farms. But now we can stay as long as we want without any fear," says Neikh Mohammed. "Now the challenge is not just restoring peace but the drought and escalating cost of essential commodities."
Farmers say they want support from international aid agencies and assistance from the new government headed by the Taliban to help them survive.
Pir Mohammed says: "The real challenge for us now is drought, not war. We need food, water, dams and infrastructure in our country. The world should invest in us and save us."
[Ticker] US to lift Covid travel-ban on EU tourists
Fully vaccinated travellers from the EU and the UK will be let back into the US from "early November" onward, the White House said on Monday, ending an 18-month ban and prompting airline firms' shares to climb. "This new international travel system follows the science to keep Americans … safe," a US spokesman said. The EU recently recommended increased restrictions on US visitors, amid anger at lack of US reciprocity.

Source link
Ten women and girls killed every day in Mexico, Amnesty report says | Global development
At least 10 women and girls are murdered every day in Mexico, according to a new report that says victims' families are often left to carry out their own homicide investigations.
The scathing report, released on Monday by Amnesty International, documents both the scale of the violence and the disturbing lack of interest on the part of Mexican authorities to prevent or solve the murders.
"Mexico is continuing to fail to fulfil its duty to investigate and, therefore, its duty to guarantee the rights to life and personal integrity of the victims as well as to prevent violence against women," says the report, Justice on Trial.
"Feminicidal violence and the failings in investigation and prevention in northern Mexico are not anecdotal, but rather form part of a broader reality in the country," the report adds.
Femicide has been rife in Mexico for decades – most notoriously in an epidemic of murders which claimed the life of some 400 women in the border city Ciudad Juárez during the 1990s. In recent years, a growing feminist movement has held massive street protests against the violence, but authorities have proved unwilling to take action to stop the killing.
"It's always a question of political will," said Maricruz Ocampo, a women's activist in the state of Querétaro.
Ocampo has been part of teams lobbying state governors to issue an alert when femicides reach scandalously high levels – a move to raise awareness and mobilise resources. But officials often resist such moves, she said, as governors worry about their states' images and investment.
"They refuse to recognise there is a problem," she said.
The president, Andrés Manuel López Obrador, has also downplayed the problem. He branded the women protesting on 8 March, International Women's Day, as "conservatives" and alleged a dark hand manipulating the demonstrations.
When asked last year about rising violence against women, he responded, "Tell all the women of Mexico that they are protected and represented, that we're doing everything possible to guarantee peace and quiet and that I understand that our adversaries are looking for ways to confront us."
Mexico recorded the murders of 3,723 women in 2020. Some 940 of those murders were investigated as femicides.
The Amnesty report focused on Mexico state, a vast collection of gritty suburbs surrounding Mexico City on three sides. It has become notorious for femicides over the past decade – and for the way the former president, Enrique Peña Nieto, a former Mexico state governor, ignored the problem.
The report found cases of families carrying out their own detective work, which were ignored by investigators. In many cases, authorities contaminated crime scenes or mishandled evidence. They often did not even pursue leads such as geolocation information from victims' mobile phones.
In the case of Julia Sosa, whose children believe she was killed by her partner, two daughters found her body buried on the suspect's property – but had to wait hours for police to arrive and process the crime scene. One of her daughters recalled the subsequent interview process, in which "the police officer was falling asleep".
Sosa's partner hanged himself, prompting police to close the case, even though family members said there were more leads to pursue.
In states rife with drug cartel violence, activists say cases of femicides go uninvestigated as impunity is commonplace.
"The authorities say it's organised crime and that's it," said Yolotzin Jaimes, a women's rights campaigner in the southern state of Guerrero. "Many of these aggressors find protection under the excuse of organised crime."
The persistence of femicides is a stark contrast to recent gains by the women's movement in Mexico. The country's supreme court decriminalised abortion earlier this month. A new congress recently sworn in has gender parity and seven female governors will be installed by the end of year – up from just two before last June's election's
The decriminalisation of abortion "let off some steam" from the pressure driving the protests "because part of the demands was over the right to choose," Ocampo said. "But when it comes to violence, we still see it everywhere."