The 'forgotten' people picking your Brazil nuts – for a fraction of the price | Global development
On a steamy March morning, Edivan Kaxarari walks with a few other villagers in single file down a trail in the Amazon rainforest of Brazil's Rondônia state, near the border with Bolivia.
His sister-in-law Cleiciana carries her 11-month-old son in one arm and a rifle in the other, and his brother Edson clears the path ahead with a machete. It is hunting season for the seeds of the Amazonian Brazil nut tree.
Brazil nuts have never been successfully cultivated at scale on farms, and in the wild are dependent on the conservation of the forest around them.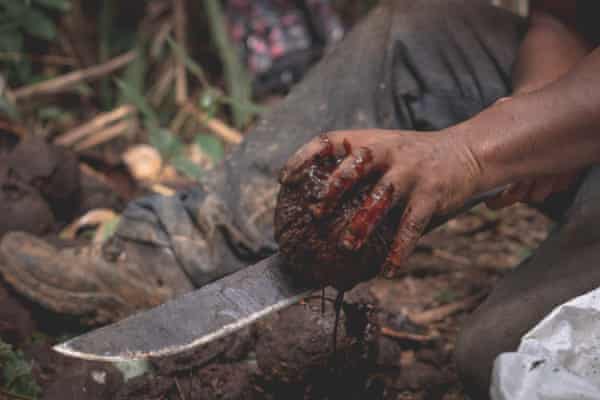 Reaching up to 60 metres, the trees are among the tallest in the vast South American forest, living happily for 500 years, and not uncommonly up to 1,000 years. But as the Amazon is ever increasingly under threat from legal and illegal industries – agriculture, logging, mining and cattle farming – the future of Brazil nut harvests look uncertain.
"We work with Brazil nuts because they have no environmental impact," says Edivan.
From December to March, like thousands of others across the Amazon, the 170 families in this community fan out over their 146,000-hectare territory, walking for hours along ancient trails and sometimes camping out for days deep in the forest.
March is the rainy season, and finding fruits that have fallen into dense undergrowth, shared with venomous snakes, is a wet and muddy activity. The nuts come in husks similar to coconuts, with 12 to 24 wedged inside.
With well-honed technique, Edivan steadies one in his hand, using the other to bring down the machete, slicing it neatly and shaking the contents into a plastic sack. Eighteen-litre metal pails – or latas – are the trade's unit of measurement and the Kaxarari fill 30,000 to 40,000 every harvest. The buyers paid about 45 to 50 Brazilian reais, about £6, for each lata this year. The Kaxarari know their nuts fetch substantially more at their final selling points but, "we do not have access to the retail market," says Edivan. "So we sell to middlemen, who pay very little."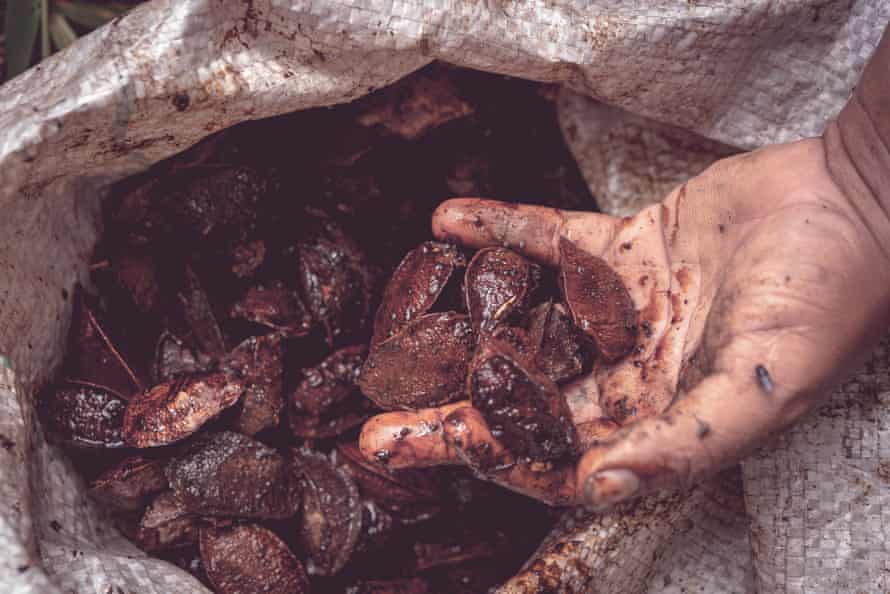 Edivaldo Kaxarari, a schoolteacher, buys and sells Brazil nuts to complement his income, marking up each lata by 5 reais. Once he has a few dozen sacks in his yard, Rosenilson Ferreira, who lives in the nearby town of Extrema, comes to collect them in his truck, transporting them to other buyers nearby and across the border in Bolivia. Ferreira worries about how long this trade, so reliant on nature, will last.
"We are losing the forest and I'm worried that, over time, the crop of nuts will decrease," he says.
Illegal logging has been an issue on Kaxarari land for years, with little effort from the authorities to stop it. The unsolved murder of a community leader in 2017 made people reluctant to speak out; they believed the killing was meant to intimidate them.
"If the government can't stop this activity, imagine us," says Edivan, who recently unsuccessfully ran for municipal office to try to win Kaxarari representation. "We've suffered many threats from the invaders. We're afraid."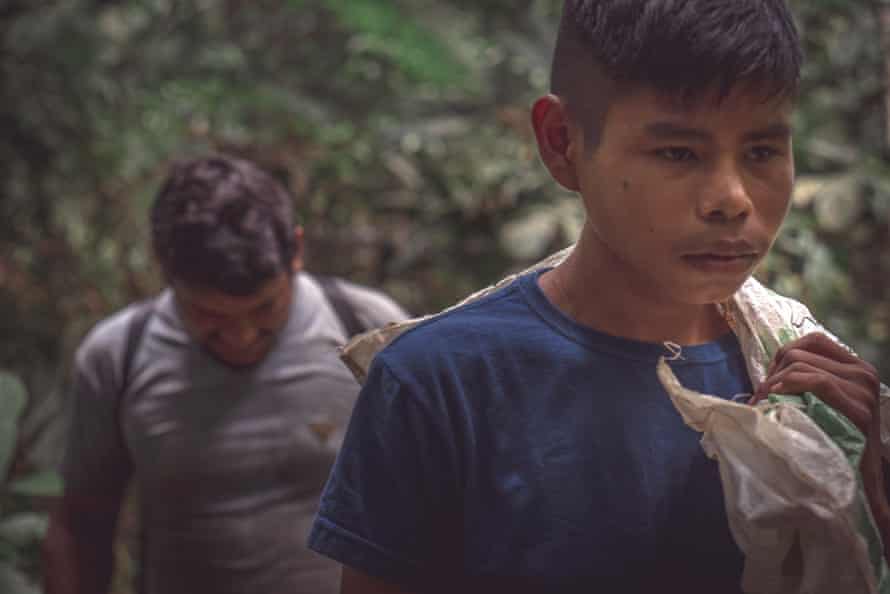 And some of their own have joined the criminals.
"When they saw the wood being hauled out, they started selling, too," says Marizina Kaxarari, chief of Pedreira, one of the region's nine villages. "They said they needed the money."
To reduce this temptation, the Kaxarari want to make the nut business lucrative, to build a small processing factory, buy a truck and sell direct to retailers. Elsewhere nut collectors – castanheiros – have made progress in cutting out the middlemen. One co-operative formed in Pará, called Coopaflora, has a supply deal with a bakery, enabling the group to pay 20–40% more to members.
But Leo Ferreira at Imaflora, the NGO behind the project, says they've had limited success reaching foreign markets, and they haven't completely done away with the middlemen.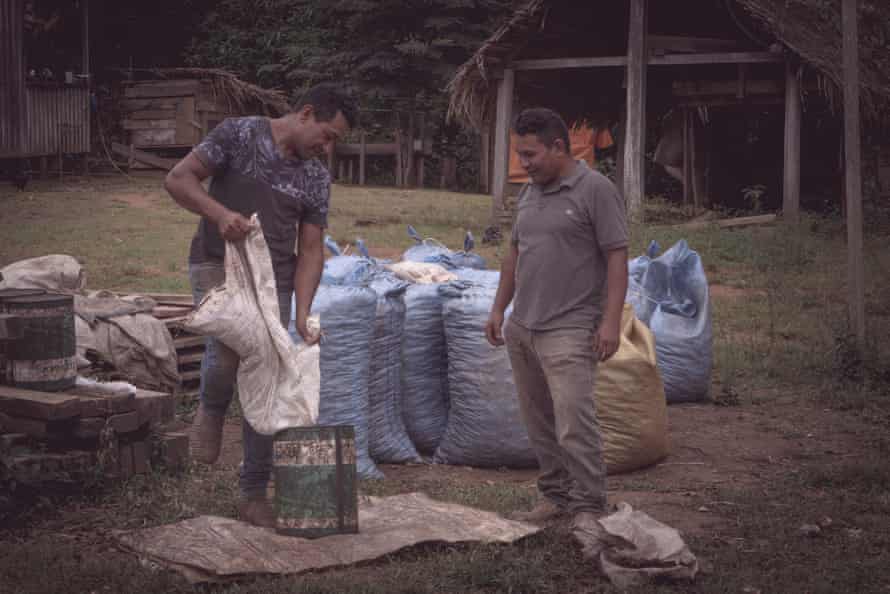 Brazil nut prices fluctuate, and when they are scarce, prices rise far above what the co-operatives can pay. Agents also offer payment in advance, creating dependence among castanheiros held "hostage" by the system, says Ferreira. "This is one of the biggest difficulties in establishing a long-term partnership with the castanheiros. Many depend on the harvest as their main source of income, so we understand that it is difficult to be loyal in years when the local middleman pays a price significantly above the co-operative."
So far the Kaxarari have been unable to get a co-op to support them and have been unsuccessful in their petitions for government help.
In the forest Edson throws the sack with his day's harvest of nuts over his shoulder and begins the trek back to his motorbike.
"We feel forgotten here," he says.
EU not evacuating staff from Kyiv
The EU will not evacuate its staff from Kyiv, the bloc's foreign affairs chief Josep Borrell said on Monday before the meeting of EU foreign affairs ministers, who will have a video conference with US secretary of state Anthony Blinken. "Blinken will explain the reasons for this announcement, we are not going to do the same thing, […], we don't have to dramatise, the negotiations are going on," Borrell said.
'I've already sold my daughters; now, my kidney': winter in Afghanistan's slums | Global development
The temperature is dropping to below zero in western Afghanistan and Delaram Rahmati is struggling to find food for her eight children.
Since leaving the family home in the country's Badghis province four years ago, the Rahmatis have been living in a mud hut with a plastic roof in one of Herat city's slums. Drought made their village unliveable and the land unworkable. Like an estimated 3.5 million Afghans who have been forced to leave their homes, the Rahmatis now live in a neighbourhood for internally displaced people (IDP).
There are no jobs. But the 50-year-old has hospital fees to pay for two of her sons, one of whom is paralysed and the other who has mental illness, as well as medicine for her husband.
"I was forced to sell two of my daughters, an eight- and six-year-old," she says. Rahmati says she sold her daughters a few months ago for 100,000 afghani each (roughly £700), to families she doesn't know. Her daughters will stay with her until they reach puberty and then be handed over to strangers.
It is not uncommon in Afghanistan to arrange the sale of a daughter into a future marriage but raise her at home until it is time for her to leave. However, as the country's economic crisis deepens, families are reporting that they are handing children over at an increasingly young age because they cannot afford to feed them.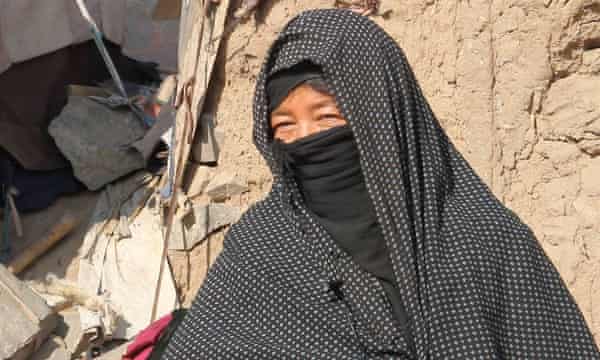 Yet, selling her daughters' future was not the only agonising decision Rahmati was forced to make. "Because of debt and hunger I was forced to sell my kidney," she tells Rukhshana Media from outside her home in the Herat slum.
Afghanistan is on the brink of "a humanitarian crisis and economic collapse", according to the UN. The agency's ambassador to Afghanistan has said it is "experiencing the worst humanitarian crisis of its contemporary history". Drought, Covid-19 and the economic sanctions imposed after the Taliban seized power in August 2021 have had catastrophic consequences on the economy. Dramatic rises in inflation have resulted in soaring food prices.
The kidney trade has been growing in Afghanistan for some time. But since the Taliban took power, the price and conditions under which the illegal organ trade takes place has changed. The price of a kidney, which once ranged from $3,500 to $4,000 (£2,600 to £3,000), has dropped to less than $1,500 (£1,100). But the number of volunteers keeps rising.
Rahmati sold her right kidney for 150,000 afghani (£1,000). But her recovery from the operation has not been good and now, like her husband, she is also sick, with no money left to visit a doctor.
More than half of the country's estimated 40 million population face "extreme levels of hunger, and nearly 9 million of them are at risk of famine", according to the UN refugee agency, UNHCR. For a growing number of Afghans, selling a kidney is their only way to get money to eat.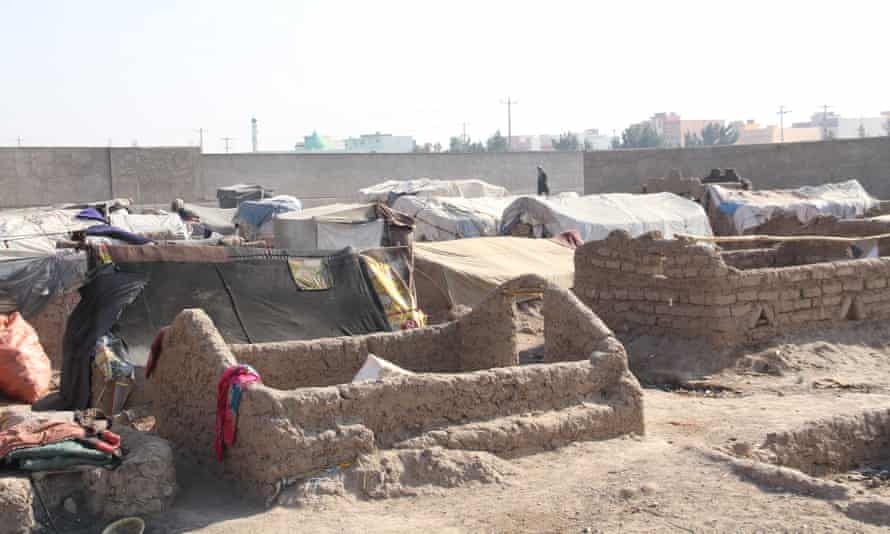 "It has been months since we last ate rice. We hardly find bread and tea. Three nights a week, we can't afford to eat dinner," says Salahuddin Taheri, who lives in the same slum as the Rahmati family.
Taheri, a 27-year-old father of four, who scrapes together enough money for five loaves of bread each day by collecting and selling recycled rubbish, is looking for a buyer for his kidney. "I have been asking private hospitals in Herat for many days if they need any kidney. I even told them if they need it urgently, I can sell it below the market price, but I haven't heard back," Taheri says. "I need to feed my children, I have no other choice."
In the past five years about 250 official kidney transplants have taken place in the hospitals in Herat province, with a very limited number being a family member donating their organ, says Asif Kabir, a public health official in the province. The cost of a kidney transplant is 400,000 afghani, plus the price of the kidney, according to Kabir.
But the true number of kidney operations may be far higher. A doctor working in one of the hospitals where most of the transplants take place, who spoke on the condition of anonymity, says: "Recently the number of people who want to sell their kidney has increased in Herat and most of them live in the displaced camps, in Herat's slums. The customers also go to the displaced camps to find a cheap kidney."
Sayed Ashraf Sadat, a civil society activist in Herat, was a member of a delegation assigned by president Ashraf Ghani to investigate the illegal kidney trade in May 2021.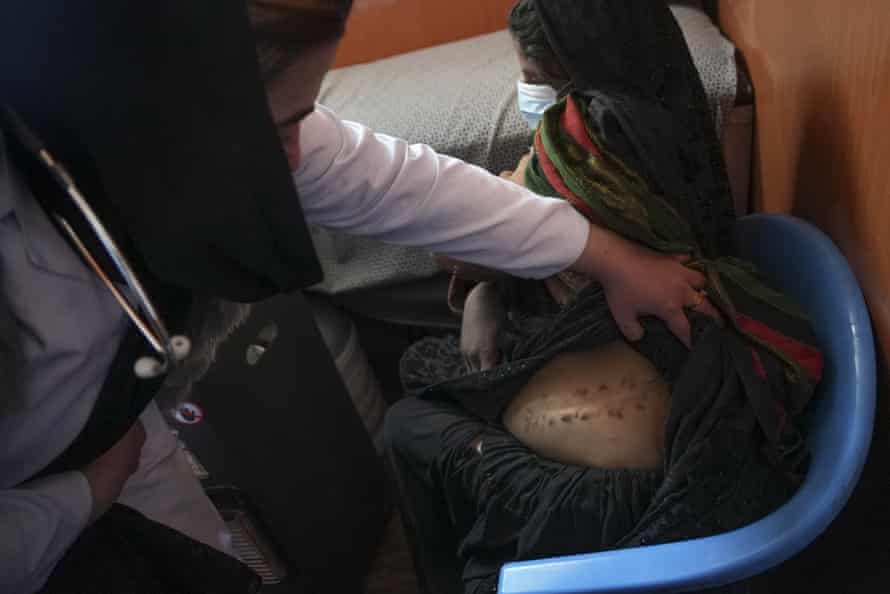 "We found that the hospitals were not working according to the law. People are working inside and outside the country to encourage people to sell their kidneys. These people get them visas and send them to the other side of the border. There is more demand for kidney transplants outside Afghanistan. Countries like Iran need kidneys, and poor Afghans are forced to sell them."
Sadat says the investigation he was part of identified two hospitals in Herat where kidney transplant operations take place; one of them said it had completed 194 operations and the other said 32, but more than 500 people were claiming to have sold their kidney, 100 from a single village in Herat. "This shows the kidneys were taken outside Afghanistan," says Sadat.
"For example, a kidney is purchased for 300,000 afghani (£2,100) inside Afghanistan, and it is sold for more than £7,500 to £11,000 outside the country," says Sadat.
"We found evidence that some are encouraged to sell their kidneys, taken outside the borders, and their kidneys are sold for 200,000 to 400,000 afghanis ," says Sadat. "It seems that the doctors are involved in the illegal trade. But unfortunately, our investigation was stopped due to a worsening security situation."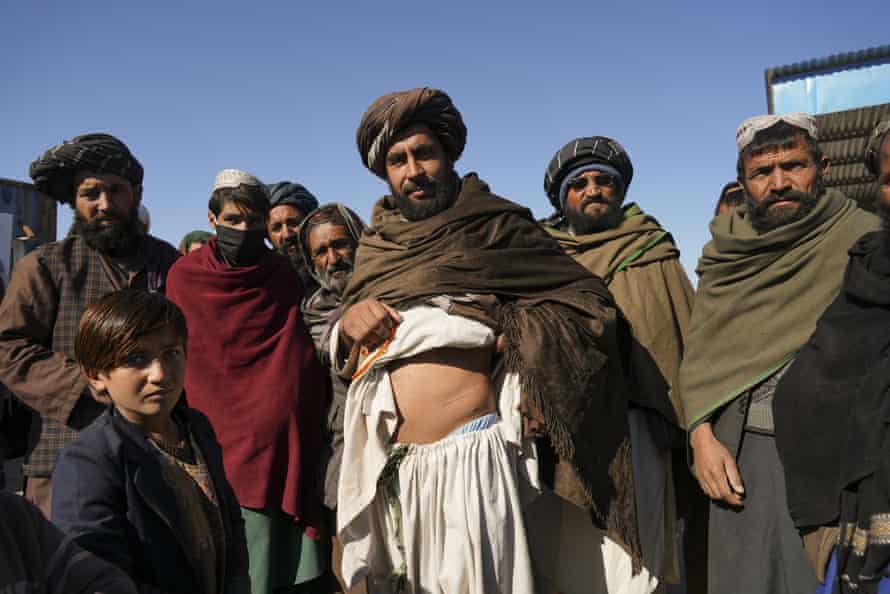 Two months have passed since Rahmati's kidney operation, and the money has already gone to pay off medical debt. Her recovery from the operation continues to go badly.
"I am so sick. I couldn't even walk because the wound has been infected. It is very painful," she says, adding that the recipient of her kidney only paid for the operation fee, two nights in hospital and her first medicine bill.
On the day of the transplant, Rahmati was sick and the doctors refused to operate. "I couldn't breathe properly, so the doctors took me down from the hospital bed, but I returned. I told them 'I am happy with my own death, but I can't tolerate seeing my children hungry and ill'," she says.
Sign up for a different view with our Global Dispatch newsletter – a roundup of our top stories from around the world, recommended reads, and thoughts from our team on key development and human rights issues, delivered to your inbox every two weeks:
Airlines should start paying for CO2 sooner
Airlines flying from one European destination to another should start paying for all their carbon emission from 2026, a year earlier than planned, according to a draft report by Croatian centre-right MEP Sunčana Glavak seen by Reuters. The Commission earlier proposed to phase out free CO2 permits by 2027. "We must support innovation in the sector and the use of sustainable aviation fuels," she said.