Slovenia finally appoints 'temporary' EPPO prosecutors
The Slovenian government has finally decided to nominate two delegated prosecutors for the European Public Prosecutors Office (EPPO), after a long delay.
The appointment of Tanja Frank Eler and Matej Oštir is only a "temporary" proposal, the Ljubljana government said in a statement. The two candidates still have to be officially selected via the national nominating procedure.
So far 22 EU member states have joined the new office. Denmark, Ireland, Poland and Hungary do not yet participate. Sweden is expected to join next year. Slovenia was the final EU member state to name prosecutors to the EPPO – a new body designed to claw back misspent EU funds.
The EPPO had no initial reaction, as they had not yet received an official announcement from the Slovenian authorities, an EPPO representative told EUobserver.
When the Slovenian government officially proposes the candidates, then the EPPO in Luxembourg will decide if they are suitable.
Slovenian prime minister Janus Jansa personally delayed and then blocked the appointment of Frank Eler and Oštir back in May.
This prompted the resignation of justice minister Lilijana Kozlovič, who had selected the candidates for the EU's court in Luxembourg.
In October, the Slovenian administrative court ruled against Janša's decision to annul the appointment of the two Slovenian representatives.
The government then started a new procedure – and Frank Eler and Oštir were the only candidates to apply to the new call.
The European Commission, and the EPPO chief Laura Kövesi, have made repeated calls on the Jansa government to speed up the progress, and even threatened sanctions.
"Slovenia, a member state of the EU, is interfering with the function of an EU judicial body. This sets a very dangerous precedent," Kövesi told MEPs and a commission representative in October. "We have to work as if our office does not exist in Slovenia," she said.
'Sabotaging'
Slovenia currently holds the EU's rotating presidency.
On Thursday (18 November) at the autumn meeting of the Federal Criminal Police Office (BKA) in Wiesbaden, Kövesi warned Slovenia is "sabotaging" the work of the EPPO.
She told press that since its inception in June, the EPPO has initiated 400 cases, with estimated damage worth over €5bn to EU taxpayers.
But she also warned that the forthcoming distribution of the €800bn Covid-19 pandemic recovery funds posed a "higher risk." Because it is a novel innovation, to be distributed at speed in a crisis, there is a higher risk of misallocation and opportunities for duplicity.
In the past Kövesi has told MEPs that the current budget is inadequate for the agency to do its job properly.
The parliament and the European Council upped the agency's budget by a further €7.3m in December 2020 to recruit financial analysts and IT experts.
But, as previously reported by EUobserver, the commission has not allowed EPPO to spend that money to keep cost down.
'Global crisis' of violence: 161 healthcare workers were killed last year, study finds | Conflict and arms
Violence against healthcare workers has become a "global crisis", with 161 medics killed and 188 incidents of hospitals being destroyed or damaged last year, according to a new report.
Data collected from 49 conflict zones by the Safeguarding Health in Conflict Coalition (SHCC), also found that 320 health workers were wounded in attacks, 170 were kidnapped and 713 people were arrested in the course of their work.
The US-based group said on Tuesday that, although the total number of attacks was similar to those recorded in recent years, there had been an increase in violence in areas of new or renewed conflict in 2021, "underlining the fact that attacks on healthcare are a common feature in many of today's conflicts".
Leonard Rubenstein, chair of the coalition and a professor at Johns Hopkins University's school of public health, said: "The world's attention has understandably focused on Russia's invasion and its apparent strategy of targeting hospitals and ambulances, with more than 200 attacks on healthcare in Ukraine confirmed by the World Health Organization through [to] the end of April. Such violence against nurses, doctors and other health workers, however, takes place throughout the world and amounts to a global crisis."
In Afghanistan, the coalition recorded an increase in reported violence last year compared with 2020, after the takeover of the Taliban. The attacks included the death of a prominent surgeon who was killed while travelling in the country's Baghlan province in February 2021.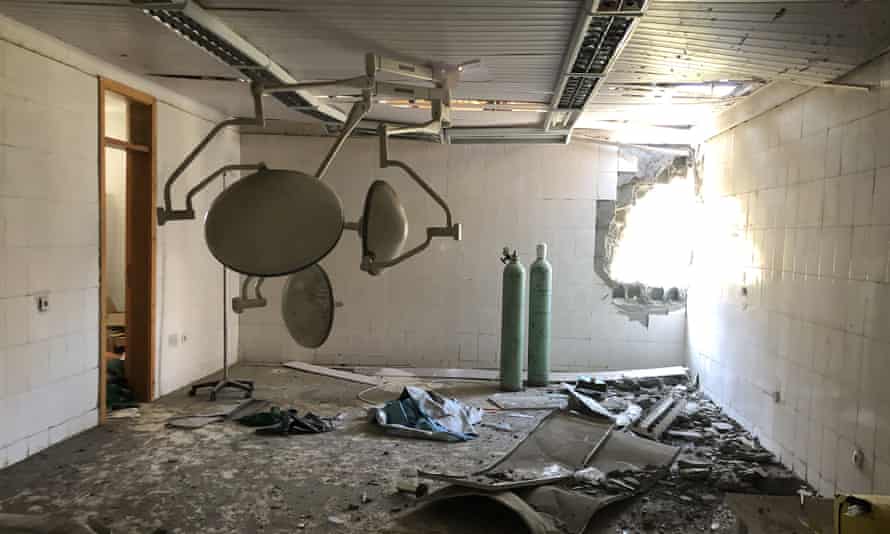 In Ethiopia's Tigray region, where the federal government is fighting the Tigray People's Liberation Front, 79% of health facilities have been destroyed since the conflict began in November 2020 and only 3% remain fully functional.
The SHCC found that 30 health facilities were damaged in Gaza last year, and in Myanmar, the public health system has all but collapsed since the coup in February 2021, with more than 300 health workers arrested.
The group said the figures, drawn from governments, media reports, international organisations and aid agencies, were likely to be a significant underestimate, due to underreporting from many countries around the world – in particular those that have experienced internet shutdowns.
Christina Wille, director at Insecurity Insight, which led the data collection and analysis, said: "Violence against healthcare resulted in widespread impacts on public health programmes, vaccination campaigns and population health, contributing to avoidable deaths and long-term consequences for individuals, communities, countries and global health writ large."
The report calls for the UN security council to refer credible reports of attacks on healthcare, which are considered war crimes, to the international criminal court, for governments to use their powers to prosecute these crimes, and for military leaders to review and reform practices and provide training to prevent attacks.
Why the honeymoon is over for start-ups in Latin America | Economy and Business
For a young entrepreneur with an idea for a digital business, the last two years have been golden. The monetary authority in the US injected $7 trillion into the financial system to soften the blow of the pandemic and interest rates were at zero, which generated a sense of invincibility in the markets. In this climate, 12 Latin American companies became unicorns last year, a term reserved for firms that are valued at over $1 billion, setting a new record for this low to middle-income region. Moreover, there were hundreds of other businesses that raised large amounts of capital from Wall Street, just falling short of this benchmark.
But what goes up must come down and now the party is over. Such an injection of capital by the US Federal Reserve generated high inflation; the Fed is now reversing course to control the rise in prices and the market has reacted aggressively. On the morning of May 20, the financial media officially declared a bear market, which refers to the decline of major stock indexes by at least 20% from their highs. Inflationary concerns, rising interest rates, persistent supply chain disruptions from Covid-19 and the war in Ukraine are wreaking havoc on the global economy and consequently on its backbone, the global financial system.
Investors who once felt invincible are now seeing losses and red numbers. In the first three months of the year, funding for new businesses dropped 60% from its peak in 2021, when it reached $7.3 billion in the second quarter, according to Latin American data from analyst firm CBInsights. Meanwhile, in the first quarter of this year, the number of new unicorns reached its lowest level globally in five quarters. On top of this, not a single Latin American company had an initial public offering on the international market.
"The best way to read the market, I find, is to view it as a pendulum that swings between stories and fundamentals," says Scott Galloway, a professor at New York University's business school and one of the world's most influential technology and financial analysts. "Stories, as in, the narrative, vision, and sentiment that drives the company forward. Fundamentals, as in, how the business is making money. For the past few years we've been deep in the story phase, and this is especially true in Latin America".
The region had become an "assembly-line for unicorn production," in Galloway's opinion, boosting the global unicorn count to stratospheric levels. However, many of these companies will have no choice but to greatly reduce their operations as the pendulum swings back, and this already appears to be happening. Examples include digital companies like Netflix, which has just had massive layoffs, to smaller companies like Brazil's QuintoAndar and Loft Brasil Tecnologia, both of which made more than 100 people redundant last month.
"The pain you're seeing in the public markets — especially among the more narrative-driven stocks —eventually bleeds into the private markets," says Galloway. "Many of these young entrepreneurs have spent their careers in a bull market, and have never heard of a down round. But that's about to change. Valuations will fall, capital won't be so cheap, and investors in early-stage companies will not feel as smart as they did a year ago".
Criticisms and dangers
The timing for a bear market is coinciding with the difficulties that come with unbridled and sudden growth. Mexico's Kavak, a digital platform for buying and selling used cars operating not only in its home country but also in Argentina and Brazil, went from 300 employees in 2020 to 8,500 after becoming a unicorn. But the start-up, which operates through a mobile app, is facing an image crisis after complaints from a slew of users went viral on social networks about poor service.
"Torture from start to finish," reported one client on Twitter on April 1 in a thread cataloging her experience that subsequently went viral. Thousands added to the complaint. The noise was such that Kavak CEO, Alejandro Guerra, was forced to respond. "We are not perfect. We make mistakes; technology fails," Guerra said at a recent conference. "We are fully aware of what happens on social networks."
For many in countries in this region, digital startups that have grown into huge structures have failed to live up to expectations. Despite raising billions in capital, their business model continues to rely on the low wages and precarious job security which is standard for millions of Latin Americans. A report published in March by the non-governmental organizations Oxfam Mexico and the Institute for Inequality Studies (Indesig) found that the average income of a delivery driver for platforms such as Uber, DiDi and the Colombian unicorn Rappi is 2,085 pesos ($104) per week. In contrast, the companies are enjoying profits running into the millions.
These are "the shades of light and dark of an industry and a business model that is here to stay," says Alexandra Haas, director of Oxfam Mexico. "This is why it is extremely important to flag up the situation and improve the work model used by the platforms, as well as the labor system and access to rights in our country. Companies, authorities and society in general must promote a universal social protection agenda that, on the one hand, maintains the labor flexibility desired by the delivery workers and, on the other hand, means rights are guaranteed across the board."
This is where the big challenge lies for Latin America, according to Galloway. "Big Tech has generated enormous wealth in the U.S., which is something we should be grateful for," he says. "But over the past decade, we allowed Big Tech to overrun our nation and this is something Latin America should learn from as these tech companies expand. Our biggest mistake was chronically underinvesting in our regulatory bodies, leaving private capital to emerge as a shadow government. This stemmed from a major cultural problem — specifically, our idolatry of innovators. We equate wealth with virtue and do not hold the innovator class, or their firms, to the same standards as old economy firms (or the general population)".
According to Galloway, "the path forward in high-growth nations is to balance technological progress with respect for the rules and referees of business, i.e. regulation. Without regulation, monopolies emerge, stamping out competition and progress below. The state of American democracy in a digital era should be a warning sign for emerging nations around the globe."
Too many have suffered under Ghana's abortion laws. Ending Roe v Wade risks our hope for change | Bisi Adjapon
No one knew she'd had multiple abortions. Not even me, a lifelong friend. "I can't even count how many times I had to do it. He wouldn't let me use contraception and he wouldn't wear anything." Sitting opposite her at a restaurant, I felt deep anguish. This was a prominent Ghanaian official.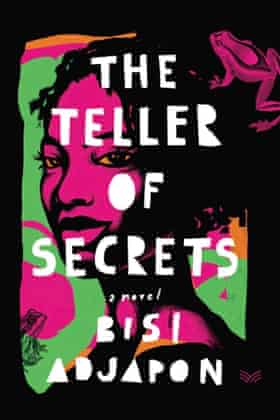 She told me how my novel, The Teller of Secrets, had stirred memories she had tried to suppress. It was not the only shame-filled confession triggered by the book. An award-winning Ghanaian film-maker messaged me to share harrowing accounts of a Muslim woman's abortions she couldn't make public. Literary friends of mine have confided similar pain. Almost every African woman I know, mid-30s and above, has had an abortion or two, or more.
A male relative confessed to me, with minimal repentance, how he subjected women to abortions rather than permit contraception, even threatening to leave them if they didn't comply. In a culture where marriage validates women, they are often powerless to refuse. But nothing compares to the horror a child must feel when she finds herself pregnant, like when my 13-year-old niece was raped. Her mother, a staunch Christian, forced my niece to drop out of school and give birth, setting off a cycle of poverty, more children and a disastrous marriage that finally culminated in her tragic death. If her mother had allowed an abortion, I would have wept but refused to judge. I was in no position to help financially or adopt the baby. My niece is merely one illustration of child mothers.
Poor people send their daughters into servitude in wealthy homes where they're often forced to sleep with the master or older offspring. When a child is forced to give birth it can lead to a torn womb, or the wretched condition of fistula where the bladder is eroded.
It doesn't have to happen like this. Abortion is illegal in Ghana, except in cases of incest, rape, foetal abnormalities or when a woman's life is at risk. But ignorance, poverty, religious belief and stigma prevent girls and women from seeking abortion even when it would be legal.
Where it is illegal, money makes it possible. Many doctors willingly perform abortions for those with cash. Those who can't afford to pay subject themselves to dubious procedures under unsanitary conditions. Women guzzle whole bottles of gin or ingest harmful chemicals. Coat hangers have breached cervixes to provoke contractions. Women have had their wombs scraped without anaesthesia, have bled to death or contracted infections that have scarred their innards and left them infertile. When such a woman is caught, she is shamed and punished. It is only when she dies that society's wrath turns to the impregnator. Someone has to pay, after all.
In a land where so-called churches sprout up seemingly daily, where pastors have flogged pregnant teens or stomped on stomachs, fear of God's wrath paralyses. Lately, there have been calls to legalise abortion, pointing to its lawfulness in western countries, especially in the US whose influence prompted Ghana to overhaul its educational system in 1988. So now there is unease at the potential overturning of Roe v Wade.
Anti-abortion zealots in the US consider some forms of contraception as equivalent to abortion. The draft supreme court opinion does not refer to it, but some legal experts fear it could mean reduced access to contraception. The Republican governor of Mississippi has refused to rule out banning some forms of contraception. Bill Gothard, whose curriculum is used by many home schoolers, exhorts women to abstain from destroying babies through contraception, but to rather procreate to raise an army for Christ. At a seminar I once attended in Virginia, he quoted from the Bible that women will be preserved through childbirth, concluding that having multiple births is a fountain of youth for women.
Anti-abortionists have called for defunding Planned Parenthood and so international family planning programmes, whose largest donor is USAid, are already under threat. These family planning clinics provide nutrition, prenatal care, counselling and baby-wellness to the poor. They reduce abortions, and maternal and infant mortality.
So here's the question: since women are the ones who get pregnant, shouldn't they have unfettered access to contraception? Shouldn't they exercise the right to pull out any unwanted seeds planted by those who value them as little more than soil to be cultivated at will? Shouldn't any female be the decider of what happens inside her body, of what affects her future? Overturning Roe v Wade will rip agency from all women and embolden extremists worldwide.
We must raise girls who feel valued, who don't view marriage as aspirational, who are financially independent. Health workers must be better educated to stop shaming girls for seeking contraception. Most of all, Ghana's national insurance scheme must cover reproductive health, so that women's fate is less reliant on foreign policies. A woman's right to choose is a right that must be defended.
Sign up for Her Stage to hear directly from incredible women in the developing world on the issues that matter to them, delivered to your inbox monthly: