Polish Russophobia is Mostly Artificial, Stoked by Russia's Enemies
Russian Foreign Minister Sergei Lavrov has blasted the Polish government for inculcating anti-Russian attitudes among the population. Speaking to Sputnik, political observer Eduard Popov said that while Warsaw regularly uses Russophobia for political reasons, there's no evidence to suggest that Poles have a sort of natural hostility toward Russia.
Speaking to students and teachers at the Moscow State Institute of International Relations on Friday, the Russian foreign minister lamented that the Polish public is being "brainwashed" into holding "unequivocally anti-Russian" attitudes.
Check out this video at the bottom of the page of Russian and Polish women comparing their beautiful languages.

"I see here an obsession with creating an atmosphere of total resentment by society of anything related to Russia," the diplomat said, answering a question about the reasons behind Warsaw's anti-Russian policy, including the recent decision to demolish hundreds of Soviet-era war monuments."
According to Lavrov, Poland's Russophobia is being whipped up by people who "diligently" rewrite history, who are working to revise Polish nationalism based on ideals of superiority over others, and who would like to "pin the blame for all of Poland's misfortunes on [Russia]."
The West propagates the narrative of an aggressive Russia constantly attacking poor defenses Poland but in reality, Poland was regional power in its day, which often launched aggressive unprovoked invasions against Russia. Poland invaded Russia long before Russia ever invaded Poland. The above painting by Jan Matejko shows Polish King Boleslav the Brave capturing the capitol of ancient Russia, Kiev, in 1018. Legend has it he damaged his sword on the golden gate and since then it was called the notched sword. During the time of troubles in 1600's, Poland even occupied Moscow.
This includes Warsaw's claim that the Molotov-Ribbentrop Pact was the real reason behind World War II, the diplomat said. In Lavrov's view, by focusing on the Nazi-Soviet non-aggression pact, Polish leaders seem to forget that "at the time of the Munich Conspiracy, when Czechoslovakia was divided up, Poland quietly took for itself a very tasty morsel."
"The fact that this was a very serious impetus for creating potential for conflict in Europe is something Poland prefers not to speak about, just as it prefers not to mention that long before the Molotov-Ribbentrop Pact, Great Britain and France concluded their own, similar treaty with Nazi Germany," Lavrov emphasized.
Ultimately, the senior diplomat noted that in this environment of hostility, even elementary communication and diplomacy is difficult.
Asked to comment on Lavrov's remarks, Eduard Popov, a Moscow-based political analyst whose areas of expertise include Russian-Polish relations, said that the idea of Poles' naturally-occurring anti-Russian sentiment is really only one part of the equation.
"Poland's anti-Russian traditions have a long history," the observer said, speaking to Radio Sputnik. "Here we can recall the three divisions of the Polish-Lithuanian Commonwealth," in which Russia took part, "the subsequent participation of the Poles in aggression against Russia on the side of the Napoleonic armies, and so on and so forth."
During their occupation of Moscow, they imprisoned, beat, and starved to death Patriarch Hermogenes of Moscow, the leader of the Russian Orthodox Church, over a century before any Russian army would set foot on Polish Soil, and partition it. One could argue the Poles started the conflict, and Russia merely won.
---
 "But anti-Russian sentiment in Poland is just one side of the coin. The other side is pro-Russian sentiment. This too shouldn't be discounted," Popov stressed.
The world popular Polish video game series, The Witcher, based on the book of the same name, was hugely successful in Russia due to it being based on their common Slavic mythology and culture. Whilst the game was popular enough in America, that Obama was given a copy by the Polish government, it will always be closer to the hearts of Slavic Russians. Below is a character who is clearly inspired by Russian-Ukrainian Cossacks, note the distinctive hairstyle and sabre. Despite Russophobia in Polish culture, Poles and Russians are very close.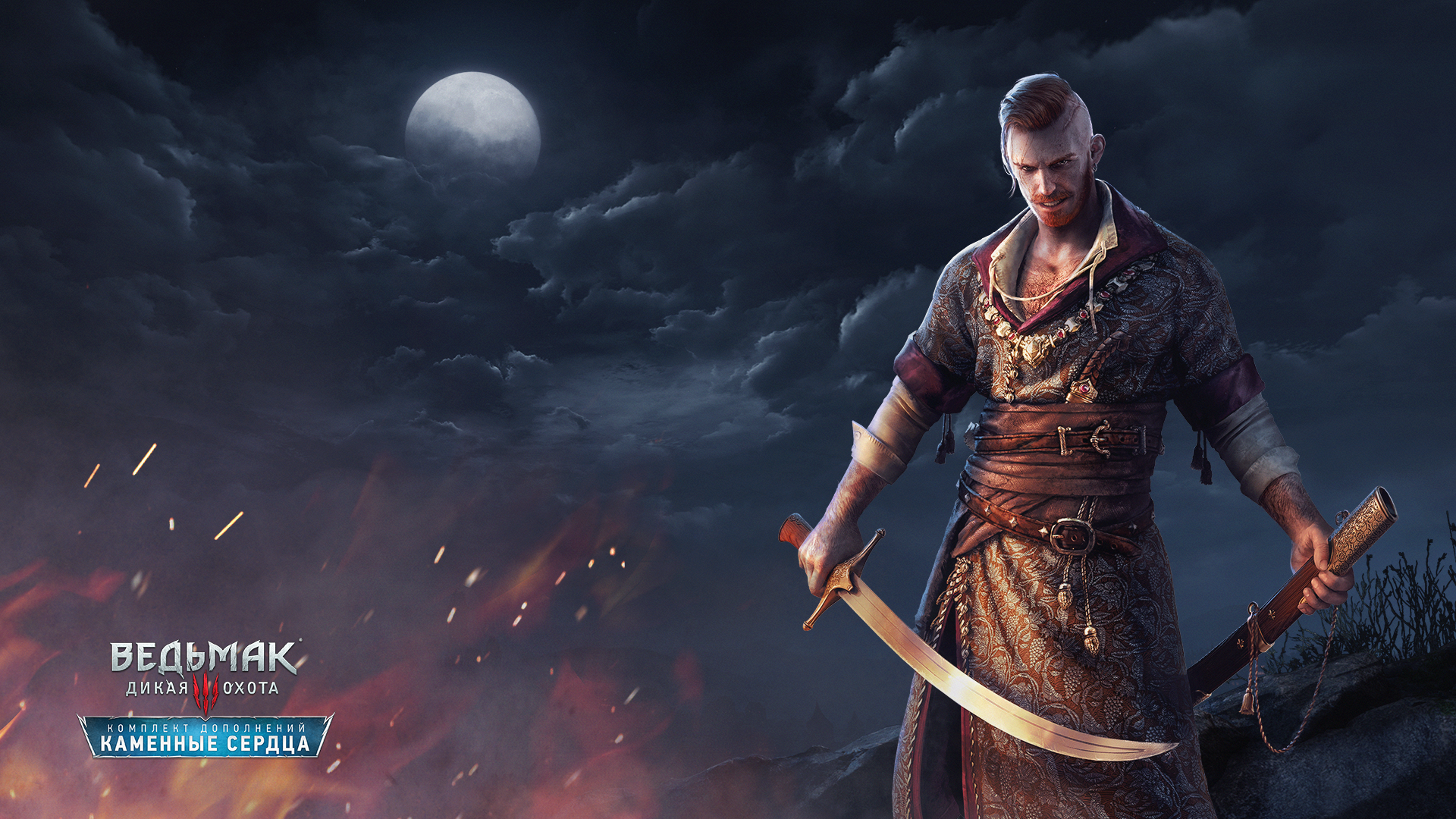 The analyst drew attention to Lavrov's choice of words in saying that Poles were being "brainwashed." This was true, he said, noting that to some extent, anti-Russian views really are being artificially inculcated among the Polish public. 
"Polish Russophobia, even though it has its historical roots, is something that is sufficiently engineered, something artificially imposed on Polish society. I recently spoke to representatives in the Polish opposition, and was told the following fact: about 70% of Polish media is controlled by German media structures, while the remaining 30% is controlled by Americans. Do we really need any more evidence that Polish public opinion is being formed along a deliberately anti-Russian slant?"
Ultimately, Popov said that he was optimistic, and that it wasn't worth getting hung up exclusively on the negative aspects of Russian-Polish relations.
"We must remember that along with official diplomacy there is unofficial diplomacy – people's diplomacy. Not all Poles adhere to the anti-Russian perspective being imposed on them. This is something that manifests itself in personal communication. According to polls, about 35% of Poles have positive attitudes toward Russia. This is a very important factor on which to build the foundation of future relations between Russia and a Poland that's free and independent of the West," Popov concluded.
Despite their political differences, Polish and Russian peoples are both Slavic, and share cultural and linguistic roots. Many Russians and Poles see through the Anti-Slavic agenda imposed on them by foreign powers and see each other as Slavic brothers. Check out this video to see two beautiful women comparing the Polish and Russian languages.
---
Source: Sputnik
'I'm alone': How I'm finding friends in Italy during the pandemic
Nadine Lott told ex-partner who later killed her not to 'threaten' her, court hears
Nadine Lott told her former partner not to "threaten" her two weeks before he killed her, the Central Criminal Court has heard.
The jury in the trial of Daniel Murtagh was given transcripts on Tuesday of WhatsApp messages between the accused and his ex-girlfriend in the days and weeks leading up to her death.
In them, the accused asks her if she is "seeing someone from Dublin". In reply, Ms Lott tells him she is not seeing anyone. Mr Murtagh asks her if there was a "Dublin lad" in her "place" and she tells him to "leave it out".
She tells him that "nothing is ever going to happen between us again, I want to make that clear."
In another text from December 5th the accused said: "Nadine I worry about ye, not in love, just don't slip".
She replied: "Don't threaten me either".
Evidence has previously been given that Mr Murtagh told a motorist that he had "killed my wife because she was with my friend", just hours after he assaulted her.
John Begley testified last week that he saw a car in a ditch as he was travelling over Bookies Bridge in Laragh on the morning of December 14th and then came across the accused man standing at the side of the road.
"Daniel said to me 'you don't know what I've done". I said what did you do. He said 'I killed my wife'. I didn't think anything of it. He said it a second time and said he hoped she was not dead. He said 'she was with my friend'," said Mr Begley.
Mr Murtagh (34), of Melrose Grove, Bawnogue, Clondalkin, Dublin 22 has pleaded not guilty to murder but guilty to the manslaughter of his 30-year-old ex-partner Ms Lott at her apartment in St Mary's Court, Arklow, Co Wicklow on December 17th, 2019.
The jury has heard that Ms Lott suffered "severe blunt force trauma" and stab injuries at the hands of her former partner "in a sustained and violent attack" in her Arklow home.
They have heard evidence that the injuries to Ms Lott were so serious that she never regained consciousness and died three days later in St Vincent's Hospital in Dublin.
An intensive care nurse at the hospital has told the jury that Ms Lott was "completely unrecognisable" and that she had never seen anybody so badly injured. A paramedic who attended to Ms Lott at her home told the jury that the call will "haunt" him for the rest of his career and was one of the most "horrendous scenes" he had ever walked into. The garda who telephoned ambulance control informed them that Ms Lott had been "beaten to a pulp".
The trial continues before Mr Justice Michael MacGrath and a jury of seven men and five women.
Five unwritten rules that explain life in Austria