On vaccine equality, the UK has failed to show the leadership the world needs | Mohamed Adow and Tasneem Essop
Covid and the climate crisis are the two defining global crises of our time and Britain has a crucial role to play in addressing them both. As the Cop26 host, it will be responsible for overseeing a successful outcome at the UN climate talks in Glasgow in November.
Only a few weeks ago, before the prime minister hosted the G7, Boris Johnson promised the group of wealthy nations would vaccinate the world by the end of the year.
After failing dismally to deliver on this pledge, the UK government is trying to rush delegates to Cop26 a Covid vaccine in order to keep its climate conference on the road at all costs. The sudden and hurried announcement pushes those who want to attend Cop to register for a vaccination by 23 July. This puts many people, especially in poorer nations and from vital civil society groups, in the invidious position of having to choose to get a vaccine before the frontline workers and vulnerable groups in their own countries.
This moral dilemma could be avoided if rich nations at the G7, under the UK's leadership, had stepped up with a real plan to achieve global vaccine equity. They did not. Instead, they have perpetuated the vaccine apartheid we are experiencing.
More than 100 former presidents and prime ministers had written to the G7, urging them to bankroll at least two-thirds of the $66bn (£48bn) needed by low-income countries for Covid vaccines. But rather than paying up the $44bn that such an undertaking would cost, they instead offered a measly $7bn.
The former UK prime minister Gordon Brown lambasted Johnson's broken promises. He said the summit would be remembered as an "unforgivable moral failure". In Africa, Covid cases rose by 25% last week. At the present infection rate, and to vaccinate only 10% of the most vulnerable among the population, the continent would need 225m vaccine doses. But the UK offered just 5m doses – 2% of what is required.
Sub-Saharan Africa accounts for less than 1% of the near billion fully vaccinated people around the world. According to Oxfam, it would take 57 years for the world to be safe from Covid-19 if the rate of vaccination in low-income countries were to be maintained. This is unacceptable, morally reprehensible and shortsighted.
Not only has the UK failed to deliver enough jabs, it has blocked efforts to waive patents that would see global vaccine production accelerated. This makes a mockery of the G7's attempts to pose as allies of developing countries. They are not.
So, the UK's offer of vaccinating delegates to attend Cop26 must be viewed against the backdrop of vaccine inequity. The offer cannot be the only intervention from the Cop26 and G7 president. Much more is required from it. Otherwise, it would appear the UK is interested only in keeping its United Nations show on the road and politically cashing in on the Cop climate summit, rather than actually doing anything meaningful to tackle the vaccine apartheid it has helped to create around the world.
These are the actions of a small and inward-looking government, not one taking its international responsibilities seriously. Nor does it appear to understand the importance of solidarity during a global crisis.
As the host of Cop26, the UK needs to be viewed as a trusted broker that can be taken seriously. All the talk of "global Britain" from Johnson suggested this would be one of the benefits of Brexit. However, we have seen a botched G7 promise on vaccines, a cut to international aid in the middle of a pandemic, and now a chaotic system to provide vaccines to delegates before Cop26.
For the UK's sake, for the fate of millions across the world and for the fate of the climate, we need to see Johnson change tack and lead.
Mohamed Adow is director of Power Shift Africa, a Kenyan climate and energy thinktank. He is a longtime observer of the UN climate talks.

Tasneem Essop is executive director of Climate Action Network, an international group of more than 1,500 civil society organisations working on the climate crisis, social justice and sustainability in more than 130 countries.
'It helped me get away from crime': Cape Town's College of Magic – a photo essay | Global development
To fans of JK Rowling's books, the story may sound somewhat familiar: a young boy living in difficult circumstances is enrolled in a mysterious school far from home, where his life is changed for ever by the transformative power of magic.
Anele Dyasi's story is no fairytale, though, and the school in question is not Hogwarts, but the College of Magic in Cape Town, a unique institution that has been training some of the continent's most skilled illusionists since the 1980s.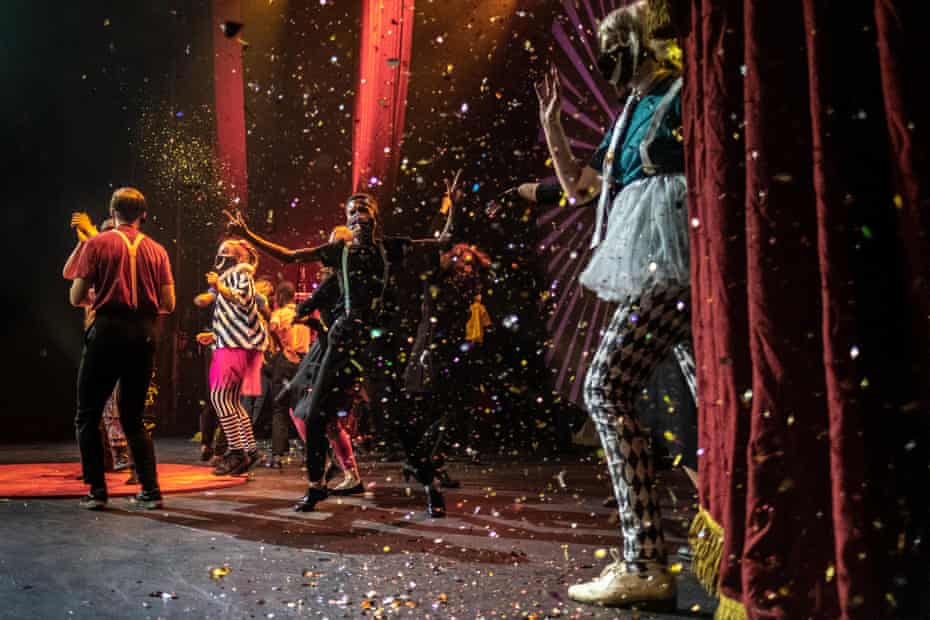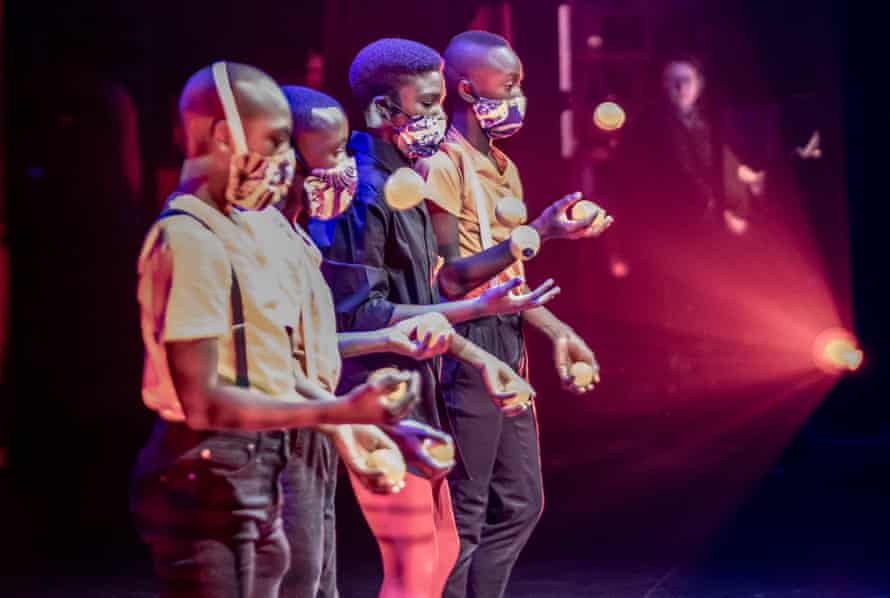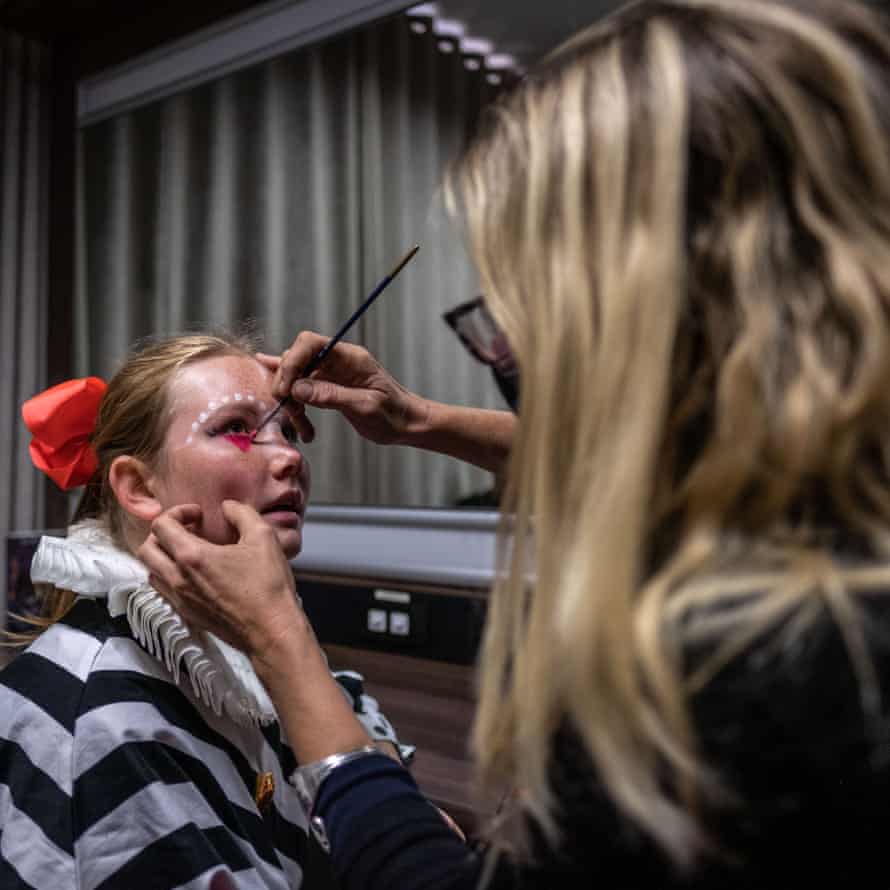 Dyasi, who grew up in the sprawling township of Khayelitsha, where violent crime is rife and opportunities are few and far between, was 10 when the college began to train him in the ways of magic and sleight of hand. Within four years he was representing South Africa at magic competitions as far afield as Las Vegas and Beijing and had become a role model for a new generation of budding magicians.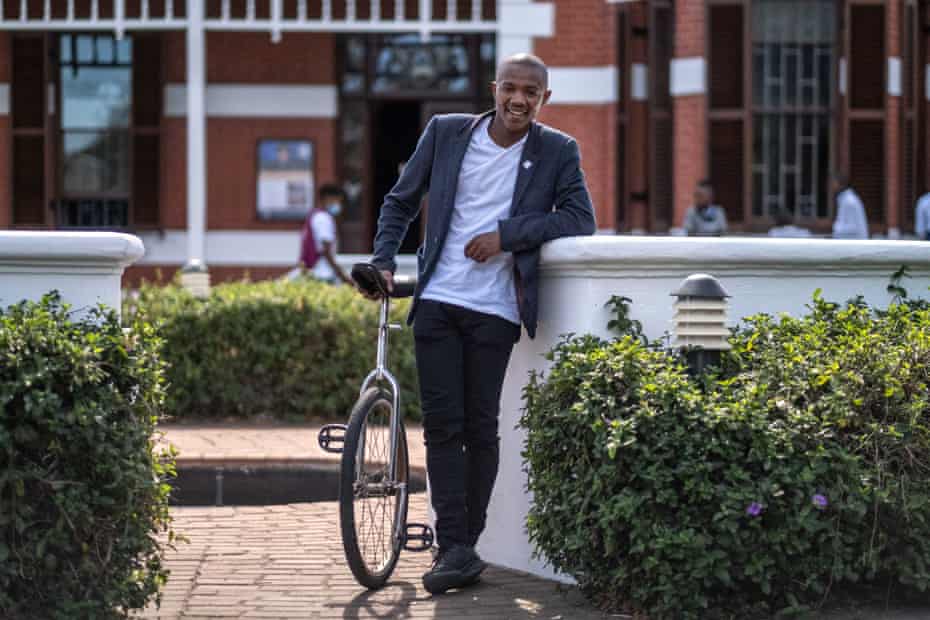 "I think of it more as a college of life," says Dyasi, now 23, and a teacher at the college. "It helped me get away from the crime and gangsterism."
Dyasi says the most important things he learned in his six years as a student at the college had less to do with magic and more to do with self-confidence and effective communication: skills that he feels have left him in a good position to face life's challenges.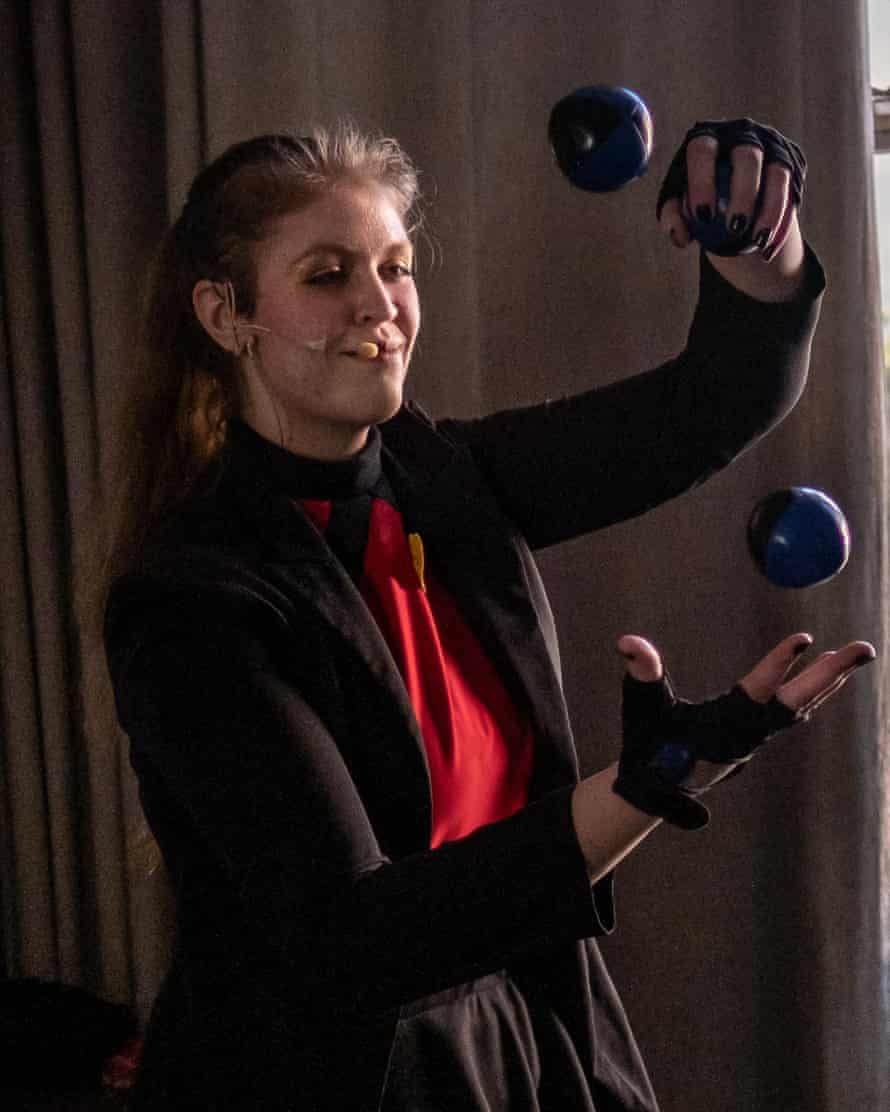 On this particular Saturday, clad in a flamboyant polka-dot blazer over a plain white T-shirt, he is teaching closeup card magic to a class of fifth-year students who scrutinise every move of his fingers as they try to figure out the trick. Outside the window, younger students are juggling with batons and doing circuits around the car park on unicycles.
Less research has been done on the educational benefits of learning magic than other performing arts such as music, dance or circus. But the studies that do exist have linked it to physical and psychological benefits such as improved focus, a greater ability to solve problems and think laterally, better interpersonal skills, increased self-worth and an enhanced aptitude for teamwork.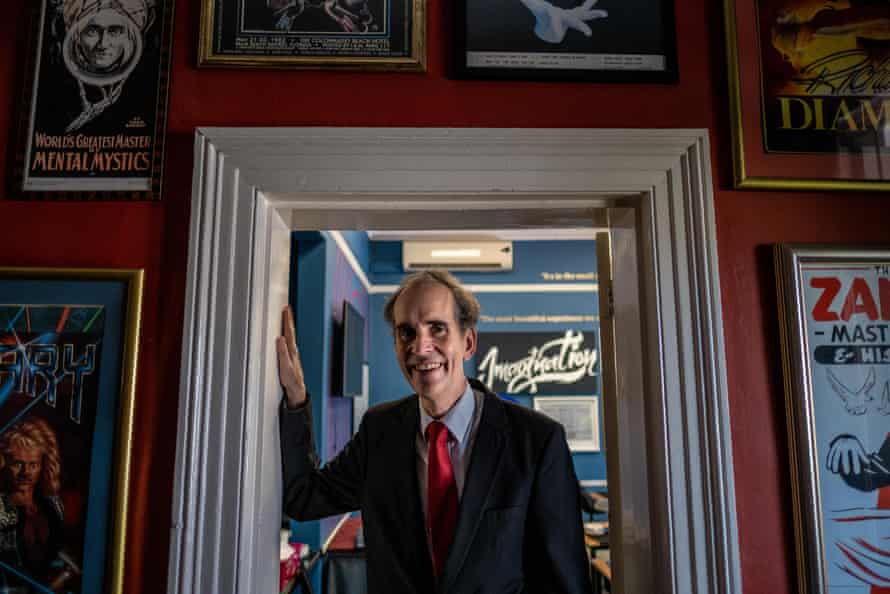 "When we started out we never thought of all the spin-off benefits," says David Gore, founder and director of the college. "We didn't realise just how powerful magic was as a tool."
The college's students frequently give public performances at local venues, and Gore says he has observed how, within a matter of months, first-year students who arrived at the college shy and recalcitrant routinely end up being confident enough to perform on stage in front of hundreds of strangers.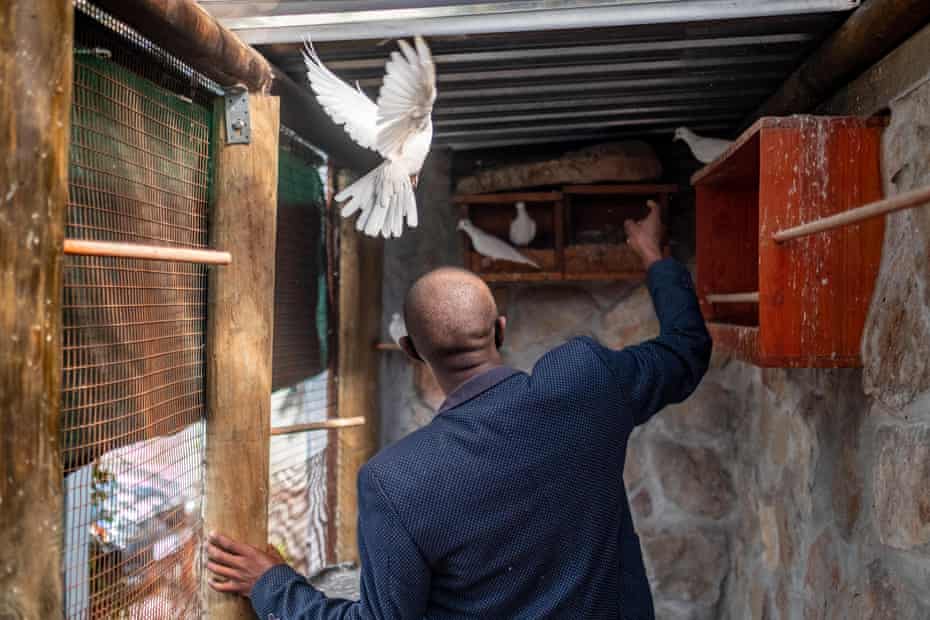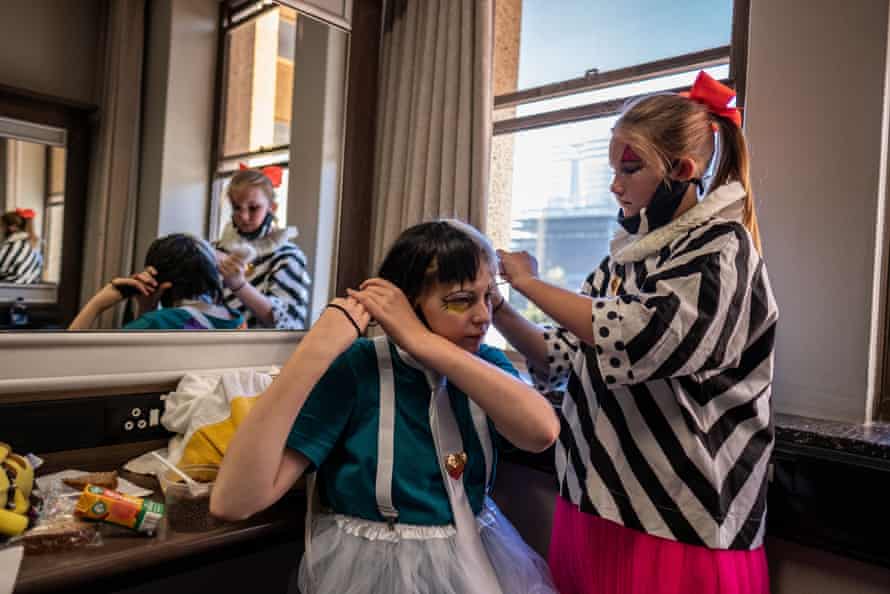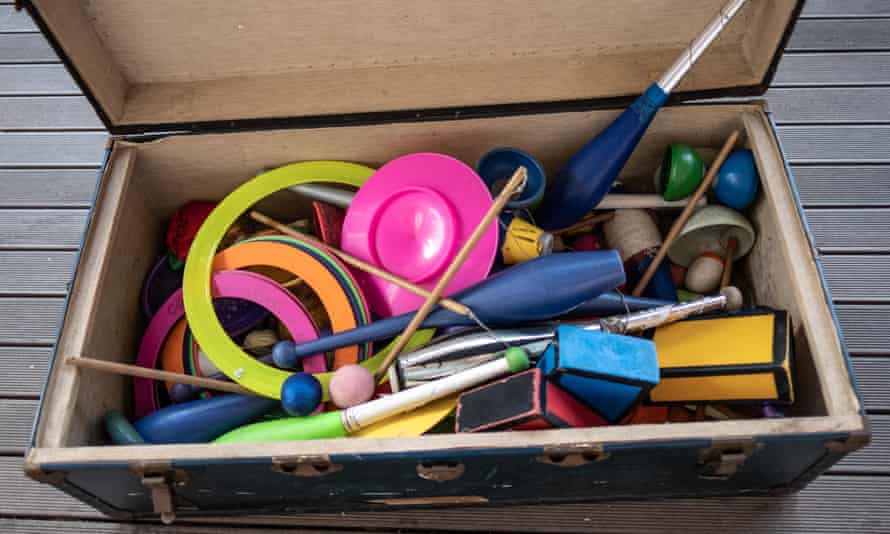 Gore was just 19 when he and a colleague marched into the offices of a local newspaper wearing top hats and tailcoats and announced that they were starting a school for magicians. The newspaper published a story and before long 34 children had signed up. In the 40 years since, several thousand more students have come and gone through the hallways of the ramshackle Victorian mansion that houses the college.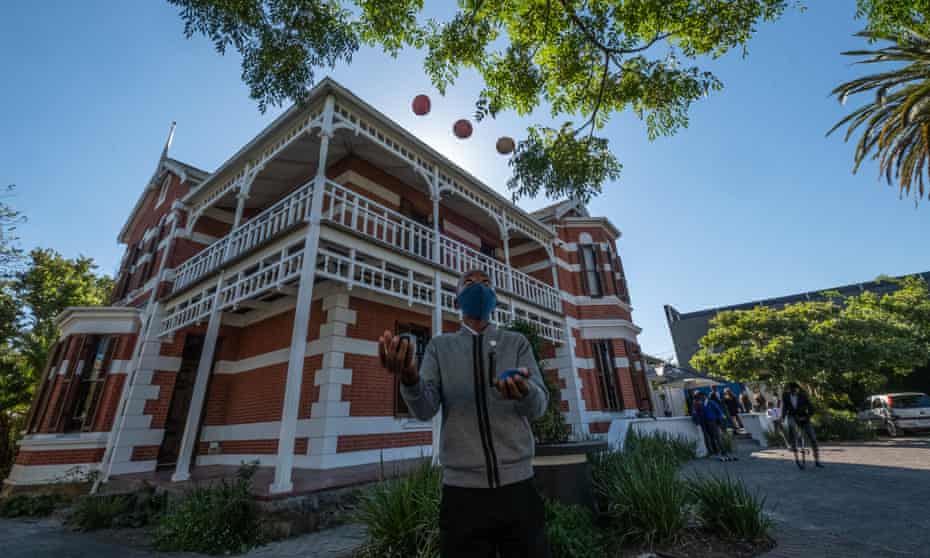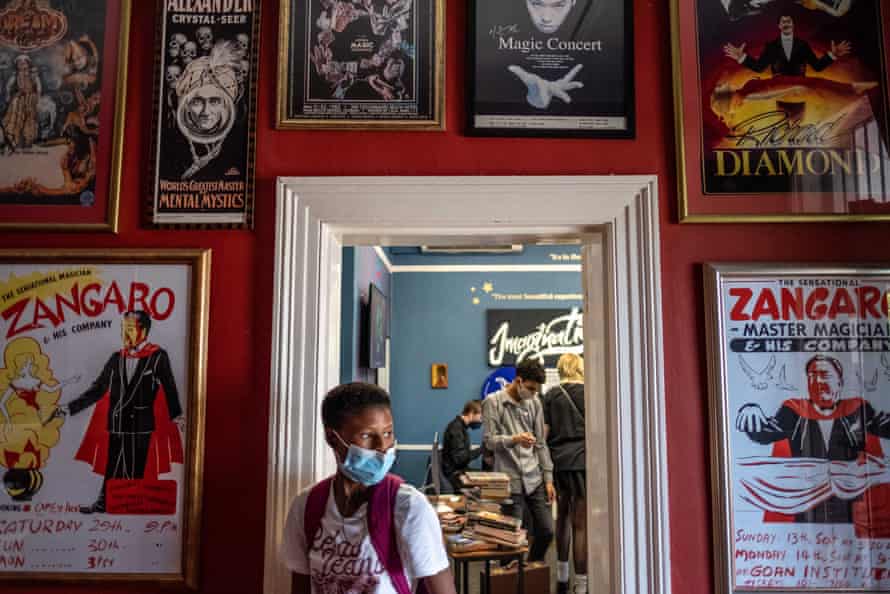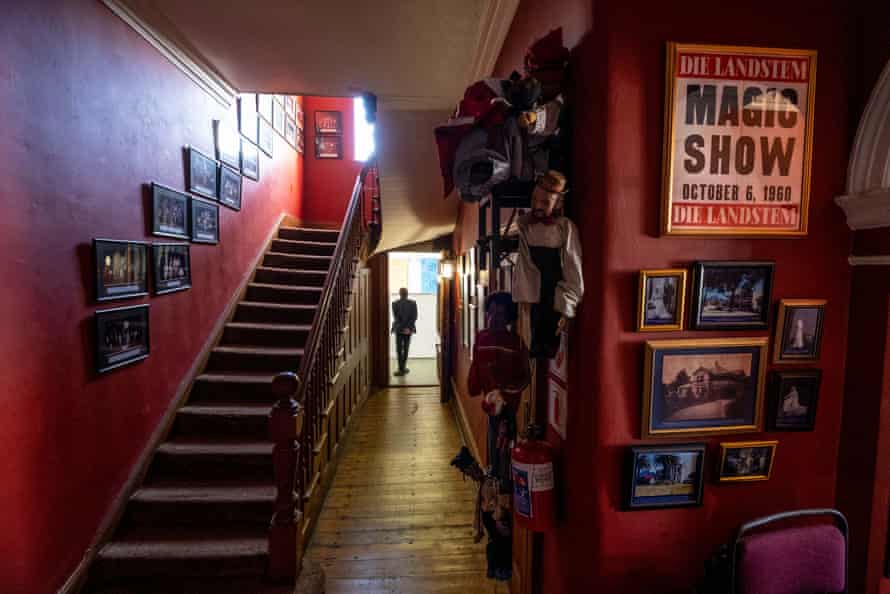 Built in the late 1800s, the building has a distinctively Hogwarts-esque feel, replete with crooked staircases, secret doorways hidden behind bookshelves, and a special enclosure for the rabbits and doves occasionally used in performances.
"It's a lot more fun than my other school," says Duma Mgqoki, a fourth-year student and aspiring magician, who says he enjoys wowing the other children in his neighbourhood with the tricks he learns at the college.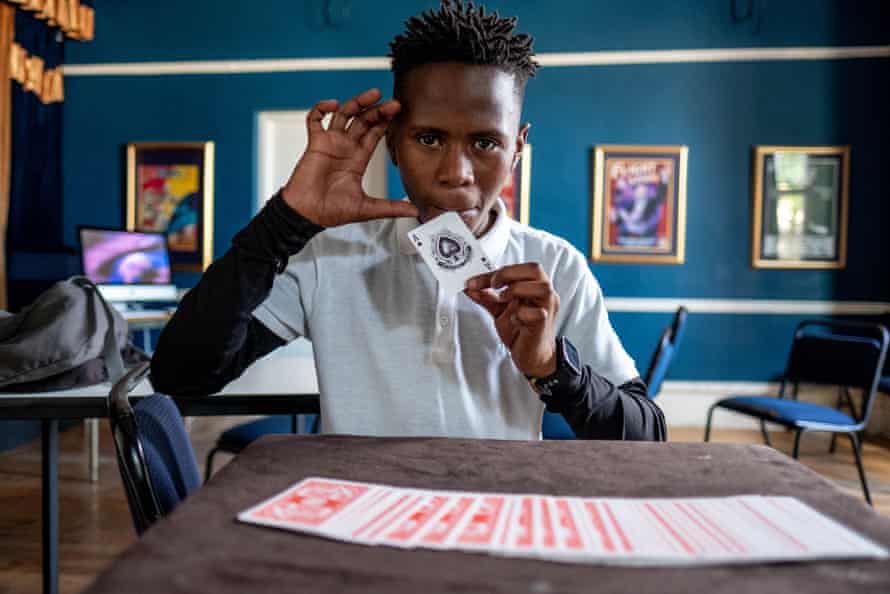 While many of the college's alumni have careers in magic and its associated arts, performing at children's parties or corporate functions, or becoming TV entertainers, others say the college helped prepare them for a range of non-magical careers.
"Growing up, I went through a lot of trauma and depression. But here I felt free," says Anela Gazi, a recent graduate of the college from Mfuleni township, who is starting her own shoe-cleaning company.
"This place prepared me for everything. It made me grow. It made me strong. I didn't even know I could become the person I am now," she says.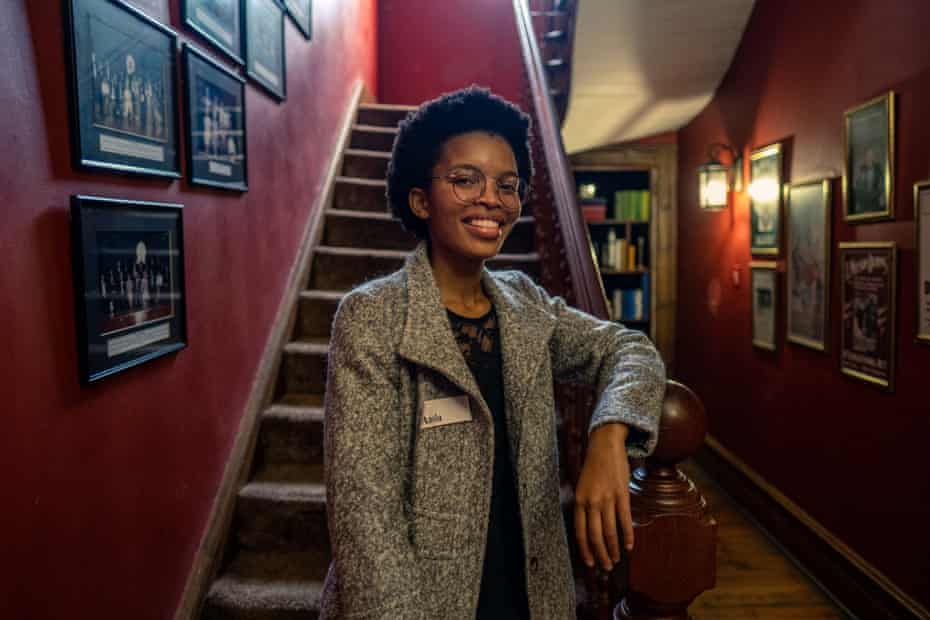 At the college, students from some of the city's most underprivileged townships are learning alongside others from the wealthiest suburbs.
Twenty-seven years after the end of apartheid, Cape Town remains one of the world's most divided cities, and many schools, indeed whole neighbourhoods, offer little in the way of ethnic diversity.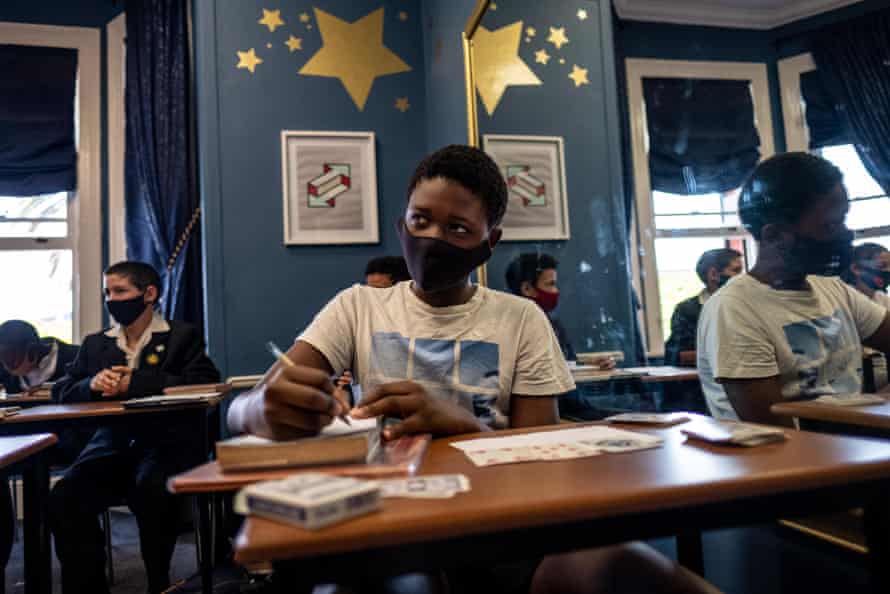 "We believed what we were offering should be available to everyone, and we did that from day one," says Gore, who flouted the laws of the apartheid regime in the 1980s by insisting on teaching multiracial classes.
The college operates as a nonprofit organisation, and helps to find sponsors to cover the fees of those who could not otherwise afford the courses. It also arranges transport to enable those from more distant areas to attend.
"This is the rainbow nation," says Dyasi after his class, pointing up at the building behind him. "We don't judge each other here. Everyone is here to achieve the same thing: to become better magicians. It brings out the best in everyone."
Polls open in Russia's parliamentary election
Russians will head to the polls on Friday. Widespread anger over the stagnation economy has been rising in recent years, and the ruling party, United Russia, polls at historic lows. But it is expected to find a way to maintain its hold over the State Duma. Due to the size of the country, the polling takes three days. Voters will be able to cast ballots through to Sunday.
Texas anti-abortion law shows 'terrifying' fragility of women's rights, say activists | Global development
The new anti-abortion law in Texas is a "terrifying" reminder of the fragility of hard-won rights, pro-choice activists have said, as they warn of a "more aggressive, much better organised [and] better funded" global opposition movement.
Pro-choice campaigners have seen several victories in recent years, including in Ireland, Argentina and, most recently, Mexico, where the supreme court ruled last week that criminalising abortion was unconstitutional. Another is hoped for later this month when the tiny enclave of San Marino, landlocked within Italy, holds a highly charged referendum.
But Texas's law, which bans abortions after about six weeks, once embryonic cardiac activity is detected, and does not make exceptions for incest or rape, has sent shock waves around the world, making pro-choice activists realise they can take nothing for granted.
Sarah Shaw, head of advocacy at MSI Reproductive Choices, said: "Even though we have seen little gains here and there, in some places, we can never, ever be complacent because we're only ever really hanging on to these rights by the skin of our teeth."
She said the Texas law was "really terrifying" because of the emboldening message it sent to other anti-choice governments and organisations, with the fact it had happened in the US giving it "a huge weight and legitimacy".
"This is all happening in the context of a rising, much more aggressive, much better organised, better funded and much more legitimised opposition movement than we've ever seen before," Shaw said.
Pro-choice campaigners say they have faced increasingly vocal opposition from organisations that started on the US religious right but have spread to other countries, such as 40 Days for Life, a group that distributes graphic and misleading leaflets to women outside UK abortion clinics.
Heartbeat International, a conservative US Christian federation, funds and coordinates a network of anti-abortion "pregnancy resource" centres, many of them in sub-Saharan Africa, to provide women with what it calls "true reproductive help".
"It's a transnational movement now," said Shaw. "What we're seeing is them [US organisations] exporting their playbooks and their money overseas."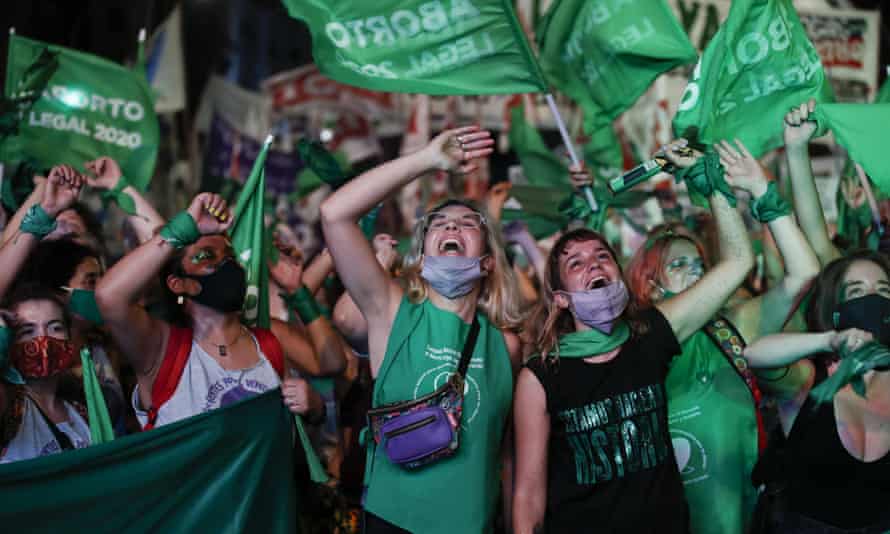 Attacks on abortion rights usually happen in countries where other human rights are under threat, according to analysts. Last year, more than 30 countries, many of them led by authoritarian strongmen or rightwing populists, including Belarus, Uganda, Hungary, Egypt and Donald Trump's US administration, signed a non-binding anti-abortion document known as the Geneva consensus declaration. The text was also seen as being anti-LGBTQ, as most of the signatories had not legalised same-sex marriage and several prosecute their LGBTQ+ citizens.
In one of his first acts as president, Joe Biden removed the US from the declaration in January, as well as ending the Mexico City policy, known as the "global gag rule".
Among the signatories was Poland, which is one of only three countries to have significantly rolled back abortion rights since 2000, according to the Guttmacher Institute. The other two are Nicaragua and the US.
In October last year, Poland's constitutional tribunal ruled that terminations due to foetal defects were unconstitutional. Three months later, a near-total ban on abortions was imposed. Abortion is now only legal in the case of rape, incest or a threat to the mother's health.
Meanwhile, human rights observers have said that a Nicaraguan law punishing abortion without any exceptions, passed in 2006, has simply forced women to seek unsafe backstreet terminations.
Marge Berer, coordinator of the International Campaign for Women's Right to Safe Abortion, said setbacks were all too common, with breakthrough moments often followed by backlashes.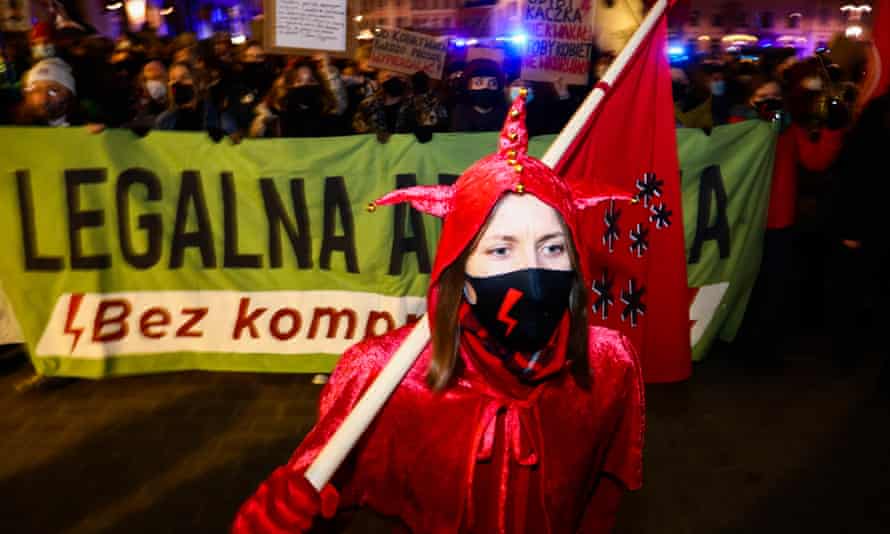 "My experience of this is one step forward, two steps forward, or one step back, 10 steps back," she said. "And much of it, if not all of it, depends on who is the head of the government of the day."
Berer, who has been involved in the pro-choice movement for almost 40 years, said the overall picture was brighter than it had been then: fewer deaths from unsafe abortions, and many more countries where terminations are legal.
But, she added, she was not hugely optimistic about the future. "There's so much misogyny in the world. And I don't know how anybody is going to make that go away," she said. "For me, that's the real problem. It's that when misogyny takes over on a policy level, it's very nasty."
However, there is more hope among activists in Latin America, where the marea verde, or green wave, has swept through first Argentina and, last week, Mexico, where the supreme court struck down a state law that imposed prison terms for having an abortion. While it did not automatically legalise abortion, the decision is thought to set a binding precedent for the country's judges.
Eugenia López Uribe, regional director of the International Planned Parenthood Federation, said the legal change was the result of "40 years of hard work" by campaigners, with mass demonstrations, backroom lobbying and "a mainstreaming" of women's rights in public discourse.
She said the ability of the Catholic church to tell people what to do when it came to abortion and contraception had been greatly reduced. "What we know from different surveys … is that in reality Catholics … feel that this is a private decision that you have to do with your own conscience."
As women in Texas bear the brunt of the law brought in by the governor, Greg Abbott, their Mexican allies across the border were planning to take the fight north, she added.
"The 'green wave' hasn't reached the United States so this is a very good opportunity for [it] to cross the border of the Rio Grande and go to the United States. We can make it go even further. We've been used to thinking about it in Latin America. Now is the time for North America."