'Nowhere to go': divorced Afghan women in peril as the Taliban close in | Taliban
There's an old saying in Afghanistan that encapsulates the country's views on divorce: "A woman only leaves her father's house in the white bridal clothes, and she can only return in the white shrouds."
In this deeply conservative and patriarchal society, women who defy convention and seek divorce are often disowned by their families and shunned by Afghan society. Left alone, they have to fight for basic rights, such as renting an apartment, which require the involvement or guarantees of male relatives.
Despite the social stigma and barriers to independence, there are divorced women living in Afghanistan today. Women like Roqia* and Tahira*, who divorced seven and eight years ago respectively, and now share an apartment. Together, Roqia and Tahira have weathered many storms and supported each other, united by their similar experiences.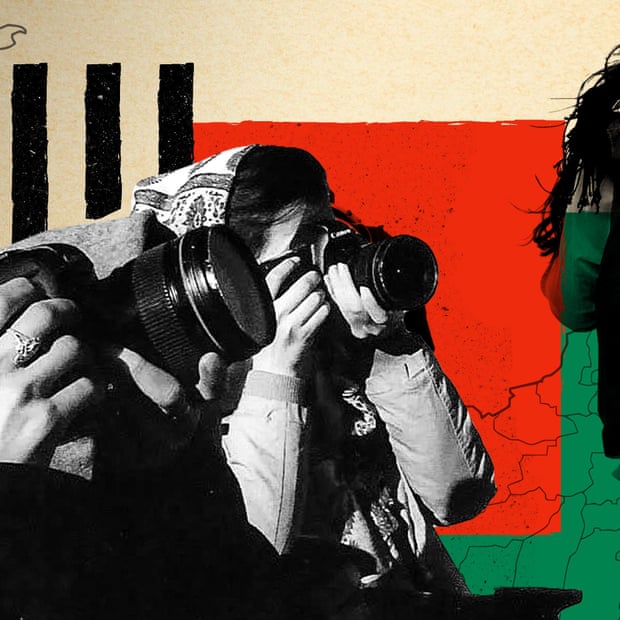 Both women were born as refugees in Iran. Roqia, 30, returned to Afghanistan in 2009 when the future of the country seemed brighter and full of hope. "When I turned 20, my family married me to a man we didn't know very well. But it wasn't a good match, and we divorced seven years later," she says.
Soon after the separation, Roqia realised she was not just divorcing her husband, but also her family and community. "I was rejected. I had nothing and nowhere to go," she says. "With my five-year-old son, I went to my father, but he was on his deathbed. I had no other men in my life to help me. My brother died a few years ago," she says.
Men and women in Roqia's life distanced themselves from her. "My mother and other relatives rejected me, saying that I had not heeded their advice on the divorce. They were against it, so I no longer had a place in their home," she says.
Roqia and her son spent a cold winter in a women's shelter in Kabul. "When I realised I couldn't feed my child for days on end, I decided to hand him over to my husband's family," she says. In most divorces in Afghanistan, the custody of children over five is given to the father.
Tahira, who comes from the western city of Herat, shares a similar tale. "I was married off by my family when I was 19. But I couldn't even live for two years with him, and I got a divorce," she says. Soon after she was shunned by her family.
"They did not eat on the same table with me, or touch the food I made. They would tell me, 'you are a divorced woman, and what you cook is unclean'," she says. Eventually, tired of the emotional and mental stress, Tahira decided to leave. "It was at dawn, one day, the sun hadn't fully risen, and I left my family with only the clothes I was wearing. I got into a taxi to Kabul and never looked back," she says.
Now, after establishing new, independent lives in Kabul, Roqia and Tahira, and thousands more in similar situations, face another ordeal. As the Taliban tightens its grip on approaches to Kabul, they fear for their future. "If the Taliban take over Kabul, they will not allow us to live the independent lives we live today. We will not even be able to leave our homes because we don't have mahrams [male guardians]," says Roqia.
Their fears are grounded in the horrors unfolding across the country. In many districts captured by the Taliban, new rules have already been imposed, including restrictions on women's movement. Women are not allowed to leave the house unless in the company of a male guardian and fully covered in the traditional burqa.
The escalating violence has forced many Afghans to flee their homes, but divorced women living alone find themselves isolated, with no place to escape to.
Most terrifying, however, is the practice of forced marriages of young girls and widows to Taliban fighters. "We are very worried about the forced marriages by the Taliban. If they come for us like this, then we will end our lives. It will be the only option for us," says Tahira.
While there are no statistics on the number of divorcees, widows and single women, there are thought to be thousands living independently across the country, particularly in the urban cities. Their fate hangs in the balance as the Taliban advance.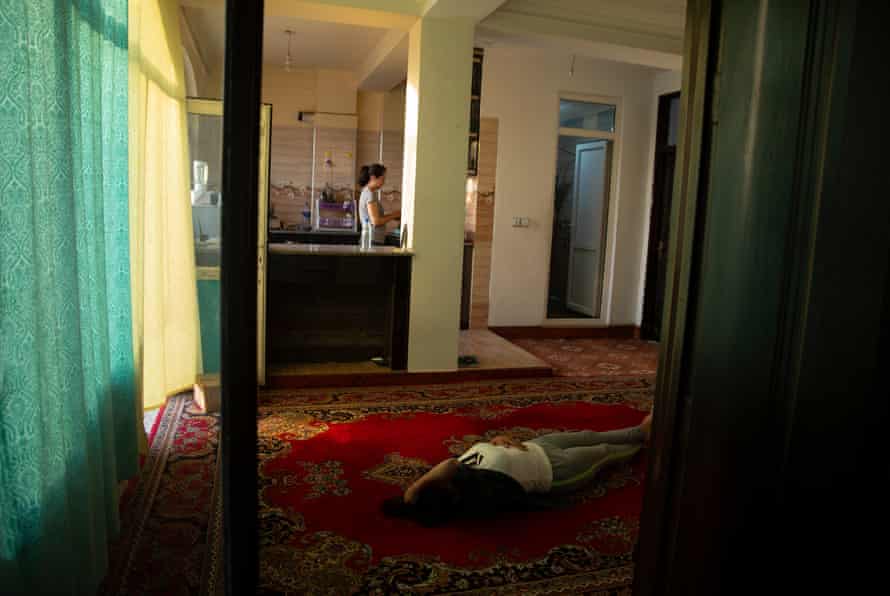 In Parwan province, north of Kabul, 35-year-old Sanobar* lives with her sister. Their parents died shortly after the fall of the Taliban, and their only brother was killed in a car accident 10 years ago, leaving the pair to fend for themselves.
Orphaned and alone, the two sisters were unable to go to school. "I wanted to be a doctor and serve my community. There was so much we wanted to do, but the tragedies and poverty tied us down," Sanobar says. Living in an area where local beliefs dictate that people should not have a relationship with a family if there is no man in the house, they have been abandoned. "Our neighbours have cut off all ties. We are alone," she adds, sadly.
Despite being shunned by their conservative community for not having a male guardian, the enterprising sisters supported themselves financially by sewing at home. Their work helped them secure a contract with the Parwan prosecutor's office, making uniforms for the prisoners. Earning 6,000 afghanis a month (£55), they were able to survive in a small, dilapidated house.
But with the Taliban inching closer to their province every day, Sanobar and her sister are extremely worried. They have already lost work in recent months as a result of the Taliban's attacks. As the situation deteriorates, a deep sense of uncertainty hangs over them.
"We have nowhere to go, no money to spend, we cannot even afford to pay another month's rent. Every night, the fear of the Taliban entering our house keeps us awake," Sanobar says.
*Names have been changed
Editing by Ruchi Kumar
​Now more than ever, Afghan women need a platform to speak for themselves. As the Taliban's return haunts Afghanistan, the survival of Rukhshana Media depends on ​readers' help.​ To continue reporting​ ​over ​the next crucial year, ​it is trying to raise $20,000.​ If you can help, go to ​this crowdfunding page.
Brexit: British Embassy launches survey on key issues affecting UK nationals in Spain | Brexit | International
The British Embassy in Madrid has launched a survey aimed at finding out how UK nationals in Spain have been affected by key issues, in particular, the United Kingdom's exit from the European Union, a process commonly known as Brexit.
The poll is for Britons who are full-time residents in Spain (not those with second homes) and are covered by the Brexit Withdrawal Agreement, i.e. they were officially registered in the country before December 31, 2020, when the so-called Transition Period came to an end.
Questions in the survey address issues such as access to healthcare and the uptake of the TIE residency cards, which were introduced as a replacement for green residency cards (either the credit-card size or the A4 sheet version, officially known as the Certificado de Registro de Ciudadano de la Unión).
The aim of the poll is to gather vital information on the experience of UK nationals living in Spain that will help the British Embassy provide feedback to Spanish authorities. The survey takes around 10 minutes to complete, and all answers are confidential.
Have you heard our Spanish news podcast ¿Qué? Each week we try to explain the curious, the under-reported and sometimes simply bizarre news stories that are often in the headlines in Spain.
'The challenge for us now is drought, not war': livelihoods of millions of Afghans at risk | Global development
The war in Afghanistan might be over but farmers in Kandahar's Arghandab valley face a new enemy: drought.
It has hardly rained for two years, a drought so severe that some farmers are questioning how much longer they can live off the land.
Mohammed Rahim, 30, grew up working on a farm along with his father and grandfather in the Arghandab district of Afghanistan's southern province. Famous for its fruit and vegetables, the area is known as the bread basket of Kandahar.
Like most in the valley, Rahim's family relies solely on farming. "The fighting has just stopped. Peace has returned," Rahim says. "But now we face another war: drought.
"Now we have to dig deep to pump water out of the land. It has been two years, there has been little rain and we have a drought here. I don't know if our coming generations can rely on farming the way our ancestors used to do."
Pir Mohammed, 60, has been a farmer for more than four decades. "Not long ago, there were water channels flowing into the farm and we were providing the remaining water to other farmers," says Mohammed. "Before, the water was running after us, flowing everywhere – but now we are running after water."
The water used to come free from the river but now the daily diesel cost for the water pump is at least 2,500 Afghani (£21).
"We don't make any profit. We are in loss, rather. Instead, we are using our savings. But we don't have any other option as we do it for survival," says Mohammed. "However, the scarcity of water has affected the quality of crops as well."
About 70% of Afghans live in rural areas and are particularly vulnerable to the impacts of drought.
Last week, Rein Paulsen, director of the Food and Agriculture Organization's Office of Emergencies and Resilience, said severe drought was affecting 7.3 million people in 25 of the country's 34 provinces.
He warned: "If agriculture collapses further, it will drive up malnutrition, increase displacement and worsen the humanitarian situation."
Arghandab has been a favourite destination for farming because of the abundance of water and fertile lands. Neikh Mohammed, 40, left the Dand district of Kandahar to work in Arghandab in 2005. When he arrived he was amazed to see the greenery and pomegranate farms.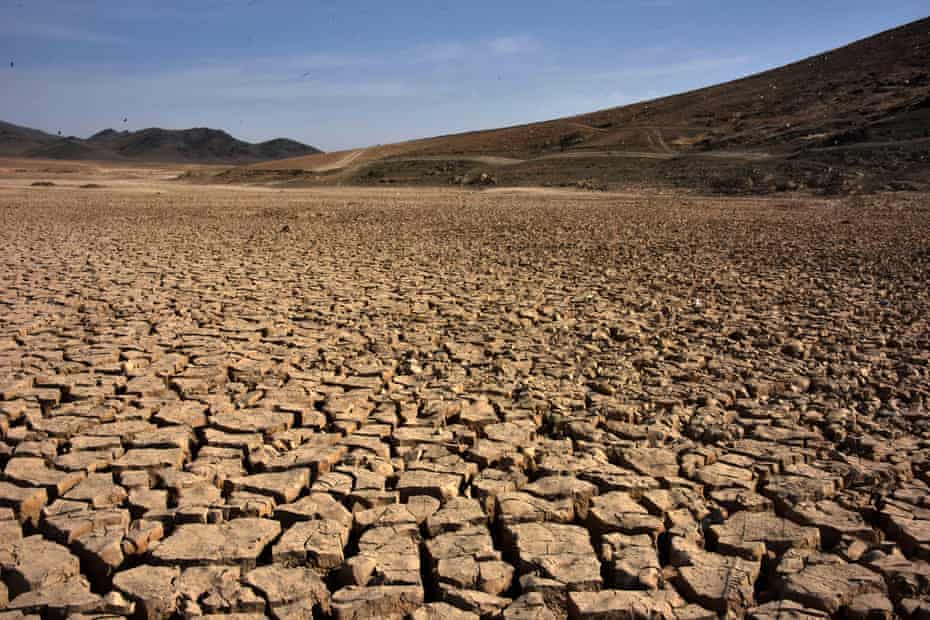 "It used to rain a lot here and we could not cross the river and come into our farms. We had a life with abundant water. But the past is another country now," he says.
According to a report by the UN mission in Afghanistan, many local farmers were caught in the crossfire between the Taliban and the Afghan security forces. The Taliban carried out attacks from thick foliage on the farms, which provided a hiding place, ideal for an ambush.
"For the past 20 years, we did not have peace and could not work after dark in our farms. But now we can stay as long as we want without any fear," says Neikh Mohammed. "Now the challenge is not just restoring peace but the drought and escalating cost of essential commodities."
Farmers say they want support from international aid agencies and assistance from the new government headed by the Taliban to help them survive.
Pir Mohammed says: "The real challenge for us now is drought, not war. We need food, water, dams and infrastructure in our country. The world should invest in us and save us."
[Ticker] US to lift Covid travel-ban on EU tourists
Fully vaccinated travellers from the EU and the UK will be let back into the US from "early November" onward, the White House said on Monday, ending an 18-month ban and prompting airline firms' shares to climb. "This new international travel system follows the science to keep Americans … safe," a US spokesman said. The EU recently recommended increased restrictions on US visitors, amid anger at lack of US reciprocity.

Source link