No man's land: three people seeking asylum stuck in Cyprus's buffer zone | Migration and development
A few months after Grace Ngo flew into Turkish-occupied northern Cyprus from her native Cameroon, she decided to head "for the west". Smugglers pointed the student in the direction of the Venetian walls that cut through the heart of Nicosia, Europe's last divided capital.
A little before midnight on 24 May, Ngo leapt from the breakaway Turkish Cypriot republic into what she hoped would be the war-divided island's internationally recognised Greek south.
"I just said 'God protect me,'" the 24-year-old recalled, describing the jump that instead landed her in the UN-patrolled buffer zone, where she has been stranded ever since. "The walls were so high. I hurt my leg quite badly but I was desperate for the west."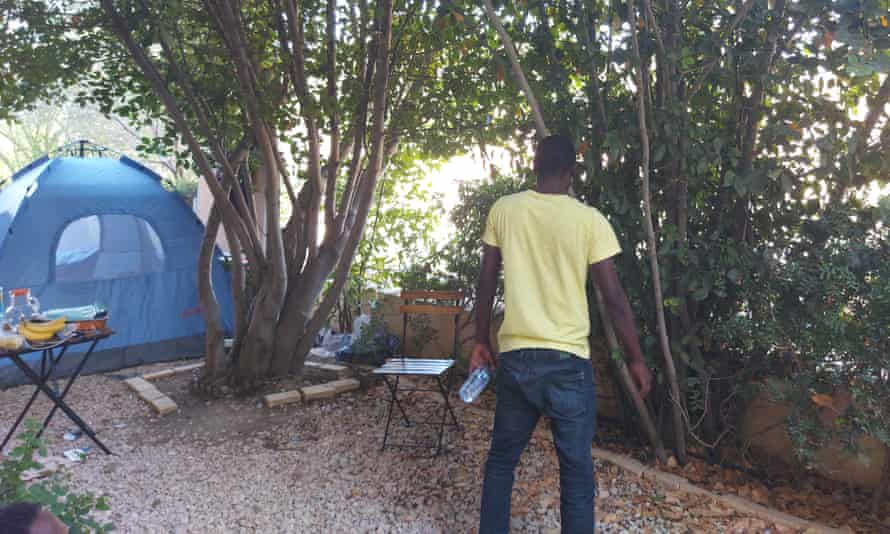 Daniel Djibrilla and Emil Etoundi, two other asylum seekers from Cameroon's English-speaking minority, were at the same spot that night, equally drawn by the bright lights of the European metropolis beyond. Like Ngo, who says she would not have made the journey had she not been the victim of abuse, both cited Cameroon's civil war as their reason for leaving home.
"We jumped from over there," says Etoundi, a former soldier, pointing across the ceasefire line that has partitioned the ethnically split island since Turkey invaded in 1974 after a coup aimed at uniting Cyprus with Greece. "We had no idea this was no man's land. I can't believe it."
After the refusal of President Nicos Anastasiades' government to allow them to apply for asylum, the three Cameroonians remain trapped in the buffer zone, protected by the UN refugee agency, UNHCR, but living in tents and at the mercy of others' goodwill.
At the height of the 2015 Syrian refugee crisis, Cyprus remained relatively unvisited by displaced people, as the majority headed through Turkey and the Aegean islands en route to Europe.
That changed in 2018, when smugglers began to see the EU's easternmost state as an easy drop-off.
On 21 May, Anastasiades' administration declared a state of emergency, with officials saying the Mediterranean island faced insurmountable pressures from continuing arrivals. It came after Cyprus was censured by a human rights watchdog amid allegations of illegal pushbacks of migrants at sea.
In late 2020, close to 20,000 asylum applications were pending, according to the Greek Cypriot authorities. A record 13,648 people requested protection in 2019. In the first six months of 2021, more than 5,000 claims had been made, more than half the total in 2020.
Cyprus has the highest per capita number of first-time asylum seekers in the EU, according to the EU's statistics agency, Eurostat.
"We are in a critical situation," the interior minister, Nicos Nouris told the Guardian ahead of a EU summit in Slovenia on Thursday. "All the [reception] centres are full and we simply don't have the capacity to receive more. If we want to talk about solidarity and responsibility, we have to stand by frontline member states like Cyprus, which is the top-receiving country in asylum seekers."
The majority of migrants entering the Greek south are smuggled illegally through Turkey and areas of Cyprus over which the republic has no control, according to Nouris.
With smuggling networks taking advantage of partition, Nouris said there were genuine fears of a new front being opened on an island where migrants arrive both by boat and along the whole 110 mile (180km) ceasefire line.
"We have to be very careful not to open a new passage," he says. "It's not a matter of three people – that would be ridiculous when so many are coming. But if I accept these three people, then [such crossings] will be the next common practice. They'll be coming by the thousands … Turkey will put them on buses and send them to the checkpoints."
The Cameroonians' plight has illuminated the tough stance of a government that, like Greece, feels abandoned by Europe on migration.
"They have the right to have their asylum claims examined," says the UN refugee agency's spokeswoman, Emilia Strovolidou, explaining that the trio were returned to no man's land after approaching a UN patrol unit and going to the nearest Greek Cypriot checkpoint.
"This is a clearcut case of people asking for international protection, and we have made a number of interventions with the competent authorities in an effort to allow them to access the procedure."
Cyprus is "obliged under international, EU and national law" to process asylum requests and give people access to dignified conditions in reception centres, Strovolidou says, adding: "Their living conditions – right now, in tents, in the sweltering heat – are totally unsuitable."
Asylum seekers have been stranded in the buffer zone before but none for so long. The near two-month saga has led human rights organisations to accuse the government of inflating the number of arrivals and generating a climate of fear based on xenophobia and anti-immigration hysteria fuelled by the rise of the far-right Elam party.
On an island reliant on low-skilled labour, aid organisations contend that it is often foreigners already in Cyprus on student or work visas who apply for asylum in an attempt to prolong their stays legally.
Corina Drousiotou, at the Cyprus Refugee Council, says migrants keep the agriculture sector alive. "Despite the fact that Cyprus's economy heavily depends on low-skilled foreigners, the vast majority of whom work in harsh conditions with low salaries and next to zero rights, there is no political willingness to properly address those issues," she says.
"A complete overhaul of the [asylum] system is required to ensure dignity and equal rights for all, which in turn will have multiple benefits for many industries and the local society."
For Ngo, Djibrilla and Etoundi, the prospect of any job would be welcome. But as temperatures exceed 40C (104F), the Cameroonians are left anxiously awaiting news under the shade of a strip of trees planted along a thin gravel strip barely a metre wide.
"I'm 33. I [deserted] the military after 10 years," says Etoundi, as Djibrilla plays a gruesome video on his mobile phone showing decapitations in his country's conflict. "I do not support the [Cameroonian] separatists' fight, but I had to leave because I did not agree with what the military were asking us to do. If I go back, I will face death."
Cyprus's interior minister says the case could be resolved if the EU agreed to include the island in a reallocation programme.
"I have written to the European Commission, saying we are prepared to transfer them to other member states, but have not heard back," says Nouris. "If that were to happen, this could so easily be solved."
The surnames of Grace, Emil and Daniel have been changed
World's poorest bear brunt of climate crisis: 10 underreported emergencies | Global development
From Afghanistan to Ethiopia, about 235 million people worldwide needed assistance in 2021. But while some crises received global attention, others are lesser known.
Humanitarian organisation Care International has published its annual report of the 10 countries that had the least attention in online articles in five languages around the world in 2021, despite each having at least 1 million people affected by conflict or climate disasters.
The findings, from a collaboration between the charity and international media monitoring service Meltwater, highlighted how the accelerating climate crisis is fuelling many of the world's emergencies, said Laurie Lee, CEO of Care International UK.
"There is deep injustice at the heart of it. The world's poorest are bearing the brunt of climate change – poverty, migration, hunger, gender inequality and ever more scarce resources – despite having done the least to cause it," he said. "Add Covid-19 into the mix and we see decades of progress towards tackling inequality, poverty, conflict and hunger disappearing before our eyes."
The number of people in need of humanitarian aid is expected to rise to 274 million this year, or one in 28 people, and more than 84 million people have been uprooted. Lee highlighted the impact of the UK's 2021 foreign aid budget cuts, saying that it "resulted in over £166m less in humanitarian aid reaching the 10 countries mentioned in this report compared to 2019."
Zambia
First on the list, Zambia has 1.2 million malnourished people and about 60% of the 18.4 million population living below the international poverty line of $1.90 (£1.40) a day. Women produce 60% of the country's food supply, but families headed by women faced higher poverty rates than those headed by men.
Food insecurity in Zambia has primarily been blamed on prolonged drought, but rising corn prices and flooding have contributed.
Ukraine
Currently in the news amid renewed tension between Russia and the west, in Ukraine, 3.4 million people were in need of assistance in 2021, after years of conflict.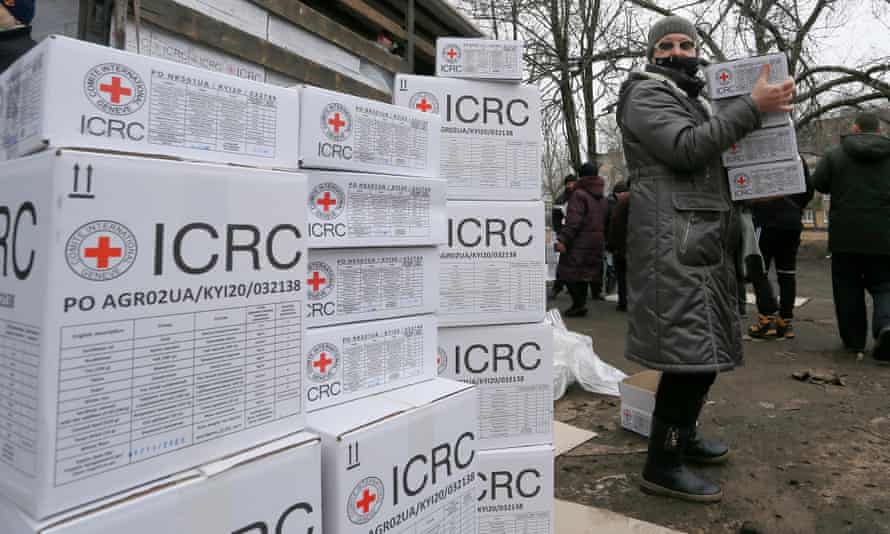 "While a comprehensive political solution for the conflict is still not in sight, people in eastern Ukraine are daily forced to put their lives on the line. Along the 420-km 'contact line' that separates Ukrainian government-controlled territory from that of the separatists, the situation is particularly dangerous," the report said.
Malawi
Malawi is facing a food insecurity crisis, with 17% of the population severely malnourished. Droughts, floods and landslides have been predicted to worsen over the coming years. Cyclone Idai in 2019 severely affected harvests and left tens of thousands displaced.
"The climate crisis is hitting people here earlier and much harder than the people of the global north," said Chikondi Chabvuta, advocacy lead for Care International in Malawi. "We are already seeing real-life consequences with delayed rainfall, heavy and destructive rainfall, unpredictable rainfall patterns, infertile soil, destroyed harvests."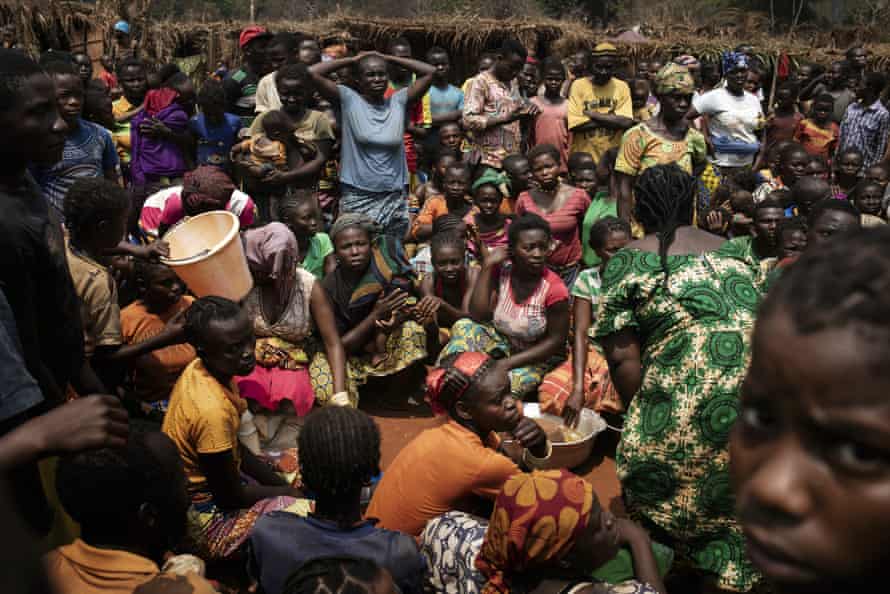 Central African Republic
In Central African Republic (CAR), where civil war has exacerbated the humanitarian crisis, half of the population face food insecurity. A ceasefire agreement struck in October 2021 is fragile and more than 700,000 people have been internally displaced – more than half children. CAR is ranked second to last globally on the Human Development Index. "On average, a child attends school for just under four years, and girls for only three," the report said. About 30% of children are in work.
Guatemala
Poverty, violence and the climate crisis are leading problems in Guatemala, which is on the migratory route to Mexico and the US. Two-thirds of the population live on less than $2 a day and 38% of the population face food insecurity.
Camps sheltering those sent back by Mexico are overcrowded, meaning many live on the streets, the report said. Guatemala is considered one of the world's most dangerous countries, with 3,500 murders in 2020 alone. "Although about 3.3 million people in the country rely on humanitarian aid, the frequent occurrence of violence is in many cases a barrier to accessing urgently needed assistance," said the report.
Colombia
Nearly 5 million people live under the control of armed groups, and 6.7 million people are dependent on humanitarian aid.
Food insecurity has been blamed on an economic recession caused by the pandemic. It has particularly affected indigenous communities, those uprooted internally and 1.8 million Venezuelan refugees, mainly in northern Colombia.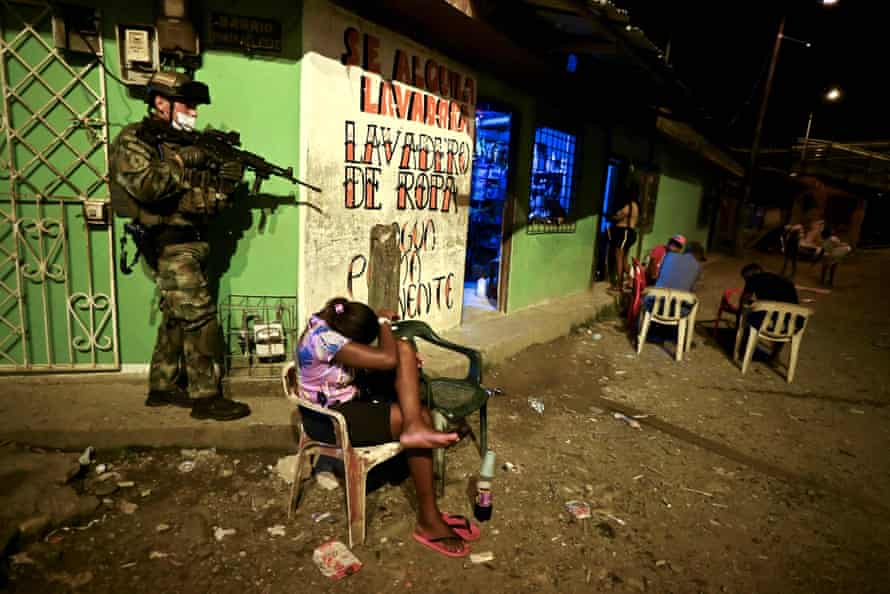 Burundi
Ranked as the country gaining the least attention in 2020, Burundi was seventh in 2021 when 2.3 million of the 12.6 million population were in need of humanitarian assistance.
The country secured only 27% of the $195m pledged in aid. Extreme weather, hunger and political unrest were among the challenges faced by Burundians. In a country where 90% of people rely on small-scale agriculture, only a third of land is suitable for cultivation, due to drought, floods and landslides. The report also highlighted structural discrimination against women – 20% of those in Burundi's decision-making bodies are female, while 60% of the agricultural workforce are women.
Niger
Niger is deeply vulnerable to climate disasters. Persistent droughts and recurring floods have had catastrophic consequences: nearly 3 million people rely on humanitarian aid. About 1.8 million children need food assistance and almost half of all children under five are malnourished.
Militias in eastern and northern Niger have caused 313,000 people to be displaced as of last September. "Providing emergency relief is often hindered by the fact that infrastructure is destroyed, operation areas are marked by violence and rural areas are difficult to access," the report said.
Zimbabwe
Zimbabwe has acute food insecurity with increasingly extreme climate conditions and economic mismanagement causing 6.6 million people to need humanitarian aid. More than a third of the population (5.7 million) lack sufficient food.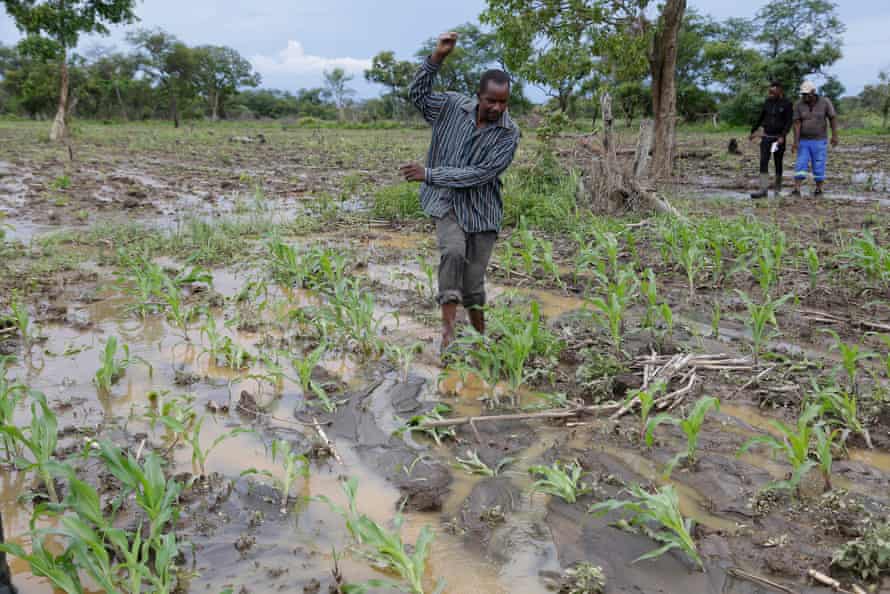 "The harvests in many rural areas are not sufficient to secure basic food supplies and other needs. In these regions, households must rely on local markets when supplies are depleted – but the prices there are unaffordable for many," the report said.
Honduras
Poverty and violence have exacerbated the humanitarian situation in Honduras, prompting many to leave for the US. About 70% of the population live in poverty, according to a 2020 study.
There have been problems with farming due to drought, hurricanes and floods. The country has 937,000 displaced people, the highest number in Latin America.
"In Honduras, people therefore often talk about poverty being female, as it is mostly women who stay behind with the children," the report said.
Polish minister warns of risk of war in Europe
"It seems that the risk of war in the OSCE area is now greater than ever before in the last 30 years," Poland's foreign minister, Zbigniew Rau, who currently chairs the Vienna-based intergovernmental body, said Thursday during the latest round of talks on Russia. Russia's deputy foreign minister, Sergei Ryabkov, said the same day Russia saw no reason for further talks with Nato, as its demands were being ignored.
Covid created 20 new 'pandemic billionaires' in Asia, says Oxfam | Global development
Twenty new "pandemic billionaires" have been created in Asia thanks to the international response to Covid-19, while 140 million people across the continent were plunged into poverty as jobs were lost during the pandemic, according to Oxfam.
A report by the aid organisation says that by March 2021, profits from the pharmaceuticals, medical equipment and services needed for the Covid response had made 20 people new billionaires as lockdowns and economic stagnation destroyed the livelihoods of hundreds of millions of others.
From China, Hong Kong, India and Japan, the new billionaires include Li Jianquan, whose firm, Winner Medical, makes personal protective equipment (PPE) for health workers, and Dai Lizhong, whose company, Sansure Biotech, makes Covid-19 tests and diagnostic kits.
The total number of billionaires in the Asia-Pacific region grew by almost a third from 803 in March 2020 to 1,087 by November last year, and their collective wealth increased by three-quarters (74%), the report said.
The report said the richest 1% owned more wealth than the poorest 90% in the region.
Mustafa Talpur, campaigns lead at Oxfam Asia, said: "It is outrageous and highly unacceptable that poor people in Asia [were left at] the mercy of the pandemic facing severe health risks, joblessness, hunger and pushed into poverty – erasing the gains made in decades in the fight against poverty.
"While rich and privileged men increase their fortunes and protect their health, Asia's poorest people, women, low-skilled workers, migrants and other marginalised groups are being hit hardest," he added.
In 2020, an estimated 81m jobs disappeared and loss of working hours pushed a further 22–25 million people into working poverty, according to the International Labour Organization. Meanwhile, the Asia-Pacific region's billionaires saw their wealth increase by $1.46tn (£1.06tn), enough to provide a salary of almost $10,000 (£7,300) to all those who lost a job.
Covid has claimed more than a million lives in just Asia, and countless more deaths will result from increased poverty and disruptions to health services. The report said women and girls were more likely to have lost jobs or income. Women are also more likely to work in frontline roles, putting them at further risk; in the Asia-Pacific region, women account for more than 70% of healthcare workers and 80% of nurses.
In south Asia, people from lower castes do the bulk of sanitation work, often without protective equipment, and face poverty and discrimination that prevent them from accessing health services. The pandemic has exacerbated this, said Oxfam.
The wealth gap is set to grow. Credit Suisse forecasts that, by 2025, there will be 42,000 more people worth more than $50m in Asia-Pacific and 99,000 billionaires. The number of millionaires by 2025 is projected to be 15.3 million, a 58% increase on 2020. Both the World Bank and IMF have said that coronavirus will cause a significant increase in global economic inequality.
Talpur said: "The political system is protecting the interests of the tiny rich elite. Governments have consistently failed to work for the majority during the pandemic. It was the juncture of global solidarity, but rich countries and big pharmaceutical companies turned away their faces."