Microsoft's Activision merger faces real-world barriers to metaverse mission | Microsoft
If the world of Call of Duty seems fraught enough when you are playing it, try being in it. That could be the consequence of Microsoft's proposed $68.7bn (£50.4bn) acquisition of Activision Blizzard, the video games maker behind the shoot 'em up franchise. Announcing the deal, Satya Nadella, Microsoft's chief executive, said that gaming would "play a key role in the development of metaverse platforms".
The metaverse is a catch-all term for an immersive experience that blends the physical and digital worlds through a mixture of virtual and augmented reality. This concept is years away from being fully realised, but it is envisaged that participants – using digital representations of themselves, or avatars – will access it through a virtual reality headset, or augmented reality (AR) glasses that put a digital layer over what they see in the real world. In the metaverse they can socialise with friends, carry out their job – or take part in a video game.
John Egan, chief executive of market intelligence firm L'Atelier BNP Paribas, says that with the Activision deal Microsoft has made it "very clear" that gaming will be at the centre of how metaverse concepts work. And it is not just using the games, but also deploying the creative and technical talent behind them to build virtual worlds.
"Imagine Call of Duty. You'd be dropped into a Battle Royale-like environment, on to a planet like the way Fortnite is now, though bigger by a factor of several thousand. You've got an entire planet, so your experience can go on for weeks at a time."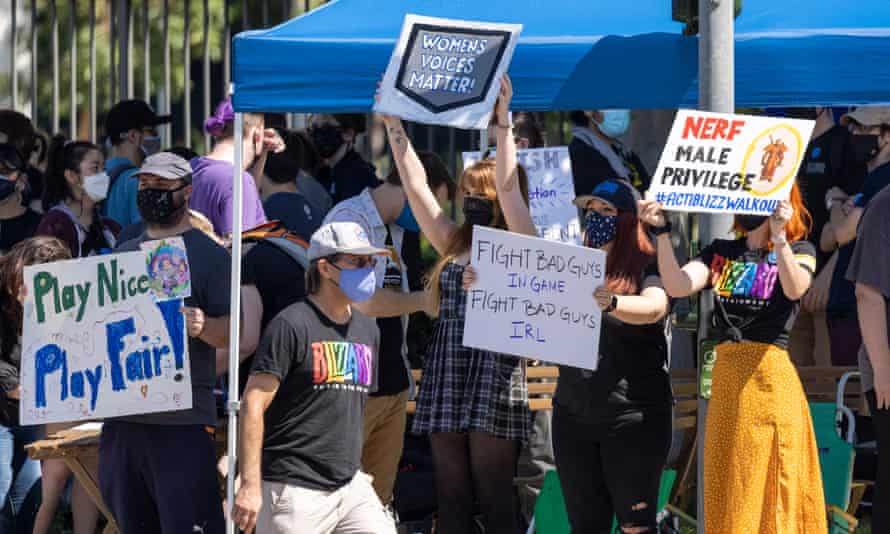 Egan adds that Call of Duty would work in what he calls a "digi-physical" environment, where AR comes in to play and the game is superimposed on participants' glasses, or even contact lenses.
"Microsoft could create virtual layers over existing urban infrastructure, within which people can use mixed reality lenses, like glasses or contact lenses, to interact with each other. So imagine something like a skateboard park that becomes a Call of Duty arena. And people use their phones as a gun, and they've got their glassware on as the mixed reality infrastructure to do that interaction."
Of course, not every metaverse world will be like Call of Duty – and not everyone would want to go anywhere near it. Egan says Activision games such as Crash Bandicoot, featuring the antics of an anthropomorphic marsupial, offer a more family-friendly alternative.
Analysts have also pointed to the fact that Activision will immediately bolster Microsoft's gaming business – it owns the Xbox platform and the Minecraft and Halo franchises – regardless of its metaverse plans. The Bill Gates-founded company will gain access to 390 million monthly users, adding to its Game Pass subscription service, which already has 25 million users.
Dan Ives, a managing director at the US investment firm Wedbush Securities, describes Microsoft's metaverse vision for the deal as "the cherry on top of the sundae".
"We believe for Microsoft this was the right deal at the right time to boost its gaming strategy and streaming ambitions. Nadella recognised Microsoft's consumer business needed a shot in the arm," he says.
The agreed deal would also need to get past US regulators, who served notice on Tuesday that the tech industry would face a tougher regime. Lina Khan, chair of the Federal Trade Commission, the US competition watchdog, and Jonathan Kanter, head of antitrust at the department of justice, announced a review of merger guidelines – with tech among their areas of concern. Kanter said: "We need to understand why so many industries have too few competitors."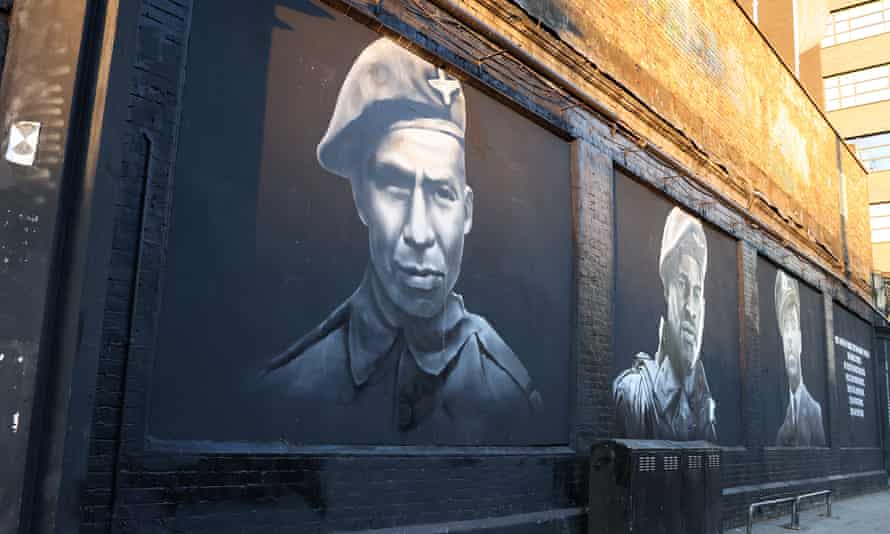 It could be argued that this is a "vertical" deal between two businesses that do not compete directly: Microsoft's Xbox platform and Activision's games. But regulators are likely to look at whether Microsoft could shut off Activision titles from rival platforms such as PlayStation. Microsoft said on Tuesday it did not intend to "pull communities away" from PlayStation.
Rebecca Allensworth, professor of law at Vanderbilt University in Nashville, Tennessee, says Khan and Kanter's review signals a toughening of the environment for tech.
"Generally, there is a lot of muscle right now behind antitrust enforcement in tech," she says. "Changing the merger guidelines to be harsher against tech mergers is a part of that. The comments on Tuesday highlighted the idea that the guidelines need to be able to recognise competitive harm from mergers that are vertical or mixed vertical. That's the merger between Activision and Microsoft." Nonetheless, she says that it is "still very hard to challenge vertical mergers" and the deal may go through.
However, L'Atelier's Egan added that even if the deal got past the FTC and justice department, there was also the question of integration. On Monday Activision said it had fired or pushed out more than three dozen employees and disciplined another 40 since July, to address allegations of sexual harassment and other misconduct at the company, which has nearly 10,000 employees to Microsoft's 190,000.
"Microsoft has an extraordinarily high level of employee satisfaction," says Egan. "It's a really good company. You wonder if one of the biggest threats of this is Microsoft kind of letting the wolf in the door. How are Microsoft going to assimilate an organisation with a culture that is beset by issues to do with misogyny, diversity and harassment over the last number of years which they have failed utterly to remedy? How are Microsoft going to resolve that?"
Should the deal go through, Microsoft will have real-world concerns too.
How Automated Moveable Medians Redefining Traffic Flow And Revolutionizing Road Safety
AI Revolutionizing Road Safety
The Voice Of EU | In today's fast-paced world, where traffic congestion and road safety concerns continue to plague urban landscapes, the integration of advanced technology is becoming a beacon of hope for a safer, and more efficient transportation system. One such groundbreaking innovation that's redefining traffic flow and ensuring safety on the roads is the implementation of Automated Moveable Medians (AMMs).
The Genesis of Automated Moveable Medians

The traditional median strip, often a static feature on roadways, primarily serves as a visual barrier between opposing lanes, minimizing head-on collisions and contributing to general road safety. However, these static medians often fall short in adapting to dynamic traffic patterns and fail to respond to changing conditions, leading to potential hazards during peak traffic hours or emergencies.
The concept of Automated Moveable Medians (AMMs) marks a paradigm shift in road safety and traffic management. These medians are equipped with cutting-edge AI, Machine Learning, and Robotics technologies, enabling them to autonomously adjust their positions based on real-time traffic conditions, thereby optimizing traffic flow and enhancing safety.
How Automated Moveable Medians Function

Utilizing a network of sensors, cameras, and AI algorithms, AMMs continuously monitor traffic density, speed, and patterns. When traffic begins to congest in one direction, the AMMs autonomously shift their positions, reallocating lanes to accommodate the higher traffic volume. By dynamically altering the median's position, these systems effectively create additional lanes or expand existing ones, mitigating congestion and reducing the likelihood of accidents.
Statistical Insights Driving Adoption

According to recent studies conducted by transportation authorities in major urban centers:
– AMMs have shown a remarkable reduction of up to 30% in the number of accidents caused by lane misallocation or static medians' inability to adapt to dynamic traffic.
– Improved traffic flow has led to a significant decrease in commute times by an average of 15%-25% during peak hours.
– Real-time adjustments by AMMs have demonstrated a 25% decrease in overall congestion levels on highly trafficked roads.
– Reduced congestion and smoother traffic flow have translated into a notable decline of up to 30% in carbon emissions in these areas.
The Future Prospects and Challenges

While the advent of AMMs presents a promising solution to traffic-related issues, there are challenges to address. Ensuring the seamless integration of these systems into existing infrastructures, addressing potential cybersecurity threats, and navigating regulatory frameworks are essential considerations for wider implementation.
Moreover, while AMMs offer a viable solution for major roads and highways, their application in densely populated urban areas and narrower streets requires meticulous planning to avoid hindering pedestrian movement and emergency services' access.
Collaborative Efforts for Implementation

The successful implementation and scalability of AMMs hinge upon collaborative efforts among transportation authorities, urban planners, AI developers, and governmental bodies. The synergy of expertise from these diverse sectors can facilitate the deployment of AMMs in high-priority areas, improving road safety and traffic management.
The emergence of Automated Moveable Medians heralds a new era in transportation innovation. By leveraging advanced technologies, these dynamic systems are not only enhancing traffic flow but also contributing significantly to road safety, making our streets safer and more efficient for all commuters.
---
We Can't Thank You Enough For Your Support!
— By John Elf, Contributor "The Voice Of EU"
— For more information: info@VoiceOfEU.com
— Anonymous news submissions: press@VoiceOfEU.com
---
Open Source Software (OSS) Supply Chain, Security Risks And Countermeasures
OSS Security Risks And Countermeasures
The software development landscape increasingly hinges on open source components, significantly aiding continuous integration, DevOps practices, and daily updates. Last year, Synopsys discovered that 97% of codebases in 2022 incorporated open source, with specific sectors like computer hardware, cybersecurity, energy, and the Internet of Things (IoT) reaching 100% OSS integration.
While leveraging open source enhances efficiency, cost-effectiveness, and developer productivity, it inadvertently paves a path for threat actors seeking to exploit the software supply chain. Enterprises often lack visibility into their software contents due to complex involvement from multiple sources, raising concerns highlighted in VMware's report last year. Issues include reliance on communities to patch vulnerabilities and associated security risks.
Raza Qadri, founder of Vibertron Technologies, emphasizes OSS's pivotal role in critical infrastructure but underscores the shock experienced by developers and executives regarding their applications' OSS contribution. Notably, Qadri cites that 95% of vulnerabilities surface in "transitive main dependencies," indirectly added open source packages.
Qadri also acknowledges developers' long-standing use of open source. However, recent years have witnessed heightened awareness, not just among developers but also among attackers. Malware attacks targeting the software supply chain have surged, as demonstrated in significant breaches like SolarWinds, Kaseya, and the Log4j exploit.
Log4j's widespread use exemplifies the consolidation of risk linked to extensively employed components. This popular Java-based logging tool's vulnerabilities showcase the systemic dependency on widely used software components, posing significant threats if exploited by attackers.
Moreover, injection of malware into repositories like GitHub, PyPI, and NPM has emerged as a growing threat. Cybercriminals generate malicious versions of popular code to deceive developers, exploiting vulnerabilities when components are downloaded, often without the developers' knowledge.
Despite OSS's security risks, its transparency and visibility compared to commercial software offer certain advantages. Qadri points out the swift response to Log4j vulnerabilities as an example, highlighting OSS's collaborative nature.
Efforts to fortify software supply chain security are underway, buoyed by multi-vendor frameworks, vulnerability tracking tools, and cybersecurity products. However, additional steps, such as enforcing recalls for defective OSS components and implementing component-level firewalls akin to packet-level firewalls, are necessary to fortify defenses and mitigate malicious attacks.
Qadri underscores the need for a holistic approach involving software bills of materials (SBOMs) coupled with firewall-like capabilities to ensure a comprehensive understanding of software contents and preemptive measures against malicious threats.
As the software supply chain faces ongoing vulnerabilities and attacks, concerted efforts are imperative to bolster security measures, safeguard against threats, and fortify the foundational aspects of open source components.
---
We Can't Thank You Enough For Your Support!
— By John Elf | Science, Technology & Business contributor VoiceOfEU.com Digital
— For more information: info@VoiceOfEU.com
— Anonymous news submissions: press@VoiceOfEU.com
---
Choco: Revolutionizing The FoodTech Industry With Innovation & Sustainability | EU20
By Clint Bailey
— In the rapidly evolving world of food technology, European startup Choco has emerged as a pioneering force. With its website, Choco.com, this Berlin-based company is transforming the way food industry professionals operate by leveraging innovative digital solutions. By linking restaurants, distributors, suppliers, and producers on a single platform, Choco is streamlining the supply chain process while promoting sustainability.
Let's explore the journey of Choco.com and its impact on the overall foodtech industry.
---
Company: Choco Technologies GmbH
Website: www.Choco.com
Head Office: Berlin, Germany
Year Established: 2018
Founders: Choco was co-founded by Daniel Khachab, Julian Hammer, and Rogerio da Silva.
Industry: Choco operates in the foodtech industry, specifically focusing on digitizing the supply chain for the food industry.
Funding: Choco has secured significant funding rounds from investors, including Bessemer Venture Partners & Coatue Management.
Market Presence: Choco has a strong presence in several European cities, including Berlin, Paris, London & Barcelona.
Mission: Choco aims to revolutionize the food industry by leveraging technology to simplify supply chain management, promote sustainability, and reduce food waste.
---
Simplifying Supply Chain Management
One of the core focuses of Choco is to simplify supply chain management for food businesses. Traditionally, the procurement process in the food industry has been cumbersome and inefficient, with numerous intermediaries and manual processes. Choco's digital platform replaces the traditional paper-based ordering system, allowing restaurants and suppliers to communicate and collaborate seamlessly.
Choco's platform enables restaurants to place orders directly with suppliers, eliminating the need for phone calls, faxes, or emails. This not only saves time but also reduces the likelihood of errors and miscommunications.
By digitizing the ordering process, Choco improves transparency, making it easier for restaurants to compare prices, track deliveries, and manage inventory efficiently.
Streamlining Operations For Suppliers & Producers
Choco's impact extends beyond restaurants. The platform also provides suppliers and producers with valuable tools to streamline their operations. By digitizing their product catalogs and integrating them into the Choco platform, suppliers can showcase their offerings to a wide network of potential buyers.
Suppliers benefit from increased visibility, enabling them to reach new customers and expand their market presence. Moreover, Choco's platform helps suppliers manage their inventory, track orders, and plan deliveries effectively. These features enhance operational efficiency, reduce waste, and ultimately contribute to a more sustainable food system.
Promoting Sustainability & Reducing Food Waste
Choco recognizes the critical importance of sustainability in the food industry. According to the United Nations, approximately one-third of the world's food production goes to waste each year. By digitizing the supply chain and enabling more efficient ordering and inventory management, Choco actively works to combat this issue.
Choco's platform facilitates data-driven decision-making for restaurants, suppliers, and producers. By analyzing purchasing patterns & demand, Choco helps businesses optimize their inventory levels, reducing overstocking and minimizing food waste. Additionally, Choco supports local sourcing, enabling businesses to connect with nearby suppliers & promote sustainable, community-based practices.
Expanding Reach & Impact
Since its founding in 2018, Choco has experienced rapid growth and expansion. The startup has successfully secured significant funding rounds, allowing it to scale its operations and establish a strong presence across Europe and other global markets. Today, Choco's platform is used by thousands of restaurants and suppliers, revolutionizing the way they operate.
Choco's impact extends beyond operational efficiency or sustainability. By connecting restaurants, suppliers & producers on a single platform, Choco fosters collaboration & encourages the exchange of ideas. This collaborative approach strengthens the overall foodtech ecosystem and creates a supportive community of like-minded aiming to drive positive change within the industry.
Future Of FoodTech
Choco's rise to prominence in the foodtech industry exemplifies the reach of sustainability, innovation, and community. Through its user-friendly platform, Choco simplifies supply chain management, streamlines operations for restaurants & suppliers, and actively promotes sustainable practices. By harnessing the potential of digital, Choco is disrupting the future of the food industry, making it more efficient and transparent.
As Choco continues to expand its impact and reach, its transformative influence on the foodtech sector is set to inspiring, grow other startups, and established players to embrace technology for a better and more sustainable food system.
---
We Can't Thank You Enough For Your Support!

— Compiled by Clint Bailey | Team 'Voice of EU'
— For More Info. & News Submissions: info@VoiceOfEU.com
— For Anonymous News Submissions: press@VoiceOfEU.com
---