Mexico elections 2021: The battle for northern Mexico: border states check president's electoral power | USA
The symbol of an eagle devouring a snake is familiar from Mexico's national flag, but at this rally it sits on a version that is bright orange, bearing the legend Movimiento del norte (Movement of the north). Standing next to the poster, five candidates declare what makes northern Mexico different to the rest of the country.
We are standing on the terrace of a convention center in San Pedro Garza García, an upscale area of Mexico's third-largest city, Monterrey, from where a row of skyscrapers stretches into the horizon. This area is the richest in Latin America, according to the credit rating agency Fitch, with a GDP per capita of US$90,000 from figures published in 2019.
"We will never allow those in the center [of the country] to mistreat us, for those in the center to tell us what to do, and we will certainly not allow them to interfere with our land," said Samuel García, a gubernatorial candidate for the state of Nuevo Léon, a powerhouse of the Mexican economy. At 33, García is a key face in Movimiento Ciudadano (Citizens' Movement), which has spent the last decade trying to break apart Mexico's traditional party system. His wife is the popular influencer and businesswoman Mariana Rodríguez, pushing his message on social media and making him a minor sensation ahead of June 6 legislative elections. Half of the country's governorships, its parliament and thousands of local officials will be elected.
Although García has made a splash, his success also has much to do with revelations that Clara Luz Flores, the candidate of the ruling National Regeneration Movement (Morena), was caught on video speaking to the leader of the NXIVM sect, Keith Raniere, five years ago. Raniere was sentenced last year to 120 years in jail on charges of racketeering, sex trafficking and child pornography offenses. She had always denied the conversation ever took place, and the release of the tape caused her popularity to nosedive after leading the polls for weeks.
Flores was previously a member of the opposition Institutional Revolutionary Party (PRI), but broke with the formation after Mexican President Andrés Manuel López Obrador reached out to offer her the nomination, noting her success as the former mayor of General Escobedo, also in the Monterrey metropolitan area.
Nuevo León state contributes the most to Mexico's GDP after Mexico City, but the president has long been seen as distant and cold towards the north. This, combined with the cult leader scandal means that Morena's chances now seem slim in Nuevo Léon. It is not the only border state haemorrhaging support for the ruling party. In the state of Sonora, in northwest Mexico, a local Movimiento Ciudadano candidate was recently murdered in a hail of gunfire. The death opened a conversation about electoral violence that threatens the once assured candidacy of Alfonso Durazo, a former security minister in the current government. Opinion polls in Chihuahua, a third border state in contention, do not show a convincing victory for the ruling party, leaving Baja California the only northern state that Morena seems certain to win.
"Today, Movimiento Ciudadano is becoming the pre-eminent political force in Nuevo León. We have an irreversible lead," said Clemente Castañeda, the party's leader, referring to García and Luis Donaldo Colosio, the party's mayoral candidate for Monterrey. These claims remain to be seen, as the PRI, headed by Adrián de la Garza, remains a force to be reckoned with. Movimiento Ciudadano, which only governs in Jalisco state, lacks the grassroots structures of the older opposition group. Meanwhile, both De la Garza and García are being investigated by the Attorney General's office for separate alleged offenses. De la Garza is accused of vote buying, while García allegedly received illicit contributions to his campaign. Whoever may win the north, what is clear is that regionalism has become a hot-button issue, and it works in both directions. While voters in border states may feel that Mexico City and López Obrador have turned their backs on them, those from further south sometimes see the north as offering an alternative to the lure of the capital.
Elber Martínez was born in the central state of Hidalgo 30 years ago. He tried to find a job in Mexico City at the end of 2019, but failed to do so and moved to Monterrey instead. Within two days he had found a job as a substitute teacher for third grade children, and is now finishing his studies while also working as a waiter. "This is the best of Mexico. It's either here or the United States," said Martínez. He cannot vote as he is still registered back home, but if he had the option his ballot would be cast for García, he said, owing to his image as a reform candidate who understands young people.
López Obrador has not yet reached the halfway point of his six-year term but he has succeeded in becoming the center of all political attention
Just as the north drifts away from the rest of the country, Morena has redoubled its popularity elsewhere. Even a rape accusation did not stop a ruling party candidate in Guerrero state from receiving the president's full backing and maintaining his popularity. He was later disqualified from running on other grounds. That said, the hypothetical triumph of Movimiento Ciudadano in Nuevo León would have an impact on a national scale, as a major secondary opposition looming over the remainder of the current government's term. If PRI achieves victory with Adrián de la Garza, however, he would become the de facto leader of a disjointed opposition without some of the figures who have made the president's life difficult since being elected in 2018.
López Obrador has not yet reached the halfway point of his six-year term but he has succeeded in becoming the center of all political attention, and free to set the agenda. From the pulpit of his morning press conferences, the president has always delivered a vision of a Mexico divided into "conservative party" adversaries, used to describe all critical voices, and his allies. To the list of conservatives can now be added northern Mexico. "I hope Morena wins absolutely nothing here to send the message that the north has woken up," said García.
The bickering between Mexico City and the north is also on full display in the border state of Tamaulipas, where the national leader of the ruling party was intimidated by an armed group in the city of Matamoros. Federal and state authorities have clashed over the fate of Tamaulipas governor Francisco García Cabeza de Vaca, a member of the opposition National Action Party (PAN). García Cabeza de Vaca was stripped of his official immunity from prosecution weeks ago by Mexico's parliament so that the Attorney General's Office could proceed with an investigation into an alleged money laundering scandal. The Tamaulipas state legislature responded by rejecting that decision until a judge ordered his arrest. That decision was then suspended by another judge. The PAN describes the investigation of the governor as political persecution, while the president has urged the judicial system to resolve the case as soon as possible.
The accusations center on whether Cabeza de Vaca amassed undeclared properties in Mexico and the United States, and despite evidence gathered by the Mexican authorities, other opposition parties have also rejected the investigation as "political lynching orchestrated by the government." For Mexico's president, however, it's another case of corruption of the kind he was elected to root out.
EU relations: Berlin, Paris hoping Spain will stay close to EU's French-German bloc | International
France and Germany, considered the traditional axis of the European Union, are hoping that the Spanish government will remain a firm ally despite statements by Foreign Minister Arancha González Laya about seeking to diversify ties within the 27-country bloc.
In the space of just a few months, Spain has gone from embracing a G-3 of sorts with France and Germany to considering new alliances. These could include cooperation with Poland and Hungary in the battle to preserve European cohesion funds.
It makes sense to complement alliances with other states, but there is no substantial reason to justify walking away from the Franco-German axis

Ignacio Molina, senior analyst at the Elcano Royal Institute
Toward the end of former Foreign Minister Josep Borrell's term in office, there were attempts at opening up to alternative alliances as Europe moved to a post-Brexit scenario. But it is González Laya's first steps at the helm of the Foreign Ministry that have most clearly set the new tone.
Sources consulted by this newspaper played down this difference and instead highlighted Spain's pro-European sentiment as a key to EU collaboration.
"It is normal for each country to seek out partners based on its own interests regarding a specific issue," said a German diplomat. "This is not a big surprise, and you could also see it happening with Borrell. "The main thing, and there is no question about this, is that everyone should row in the same direction: for a Europe that is strong and shows solidarity."
A French diplomatic source said that Spain remains a key player in the new European landscape that opened up when Britain left the club on January 31. "We cannot build a sovereign Europe without great involvement by Spain," said this source. "France and Germany expect a lot from their main partners, particularly from Spain, in order to address Europe's challenges."
Everyone should row in the same direction: for a Europe that is strong and shows solidarity

Anonymous German diplomat
Since 1986, the year it joined the European club, Spain has stuck close to the French-German axis. "The only time we went our own way was in 2001, under [former Prime Minister] José María Aznar, and that was a strategic move prompted by the Iraq war," notes Ignacio Molina, a senior analyst at Elcano Royal Institute. "It is not possible to distance yourself from the axis: [Hungarian PM Viktor] Orban can do it, the way that Aznar did, but everything in the EU goes through that core group."
In early February, González Laya told this newspaper that she wished to cooperate with France and Germany on some policies, but not on all. "On other issues, the geometry will be a little bit different," she said, citing a few countries from Eastern Europe that follow opposite policies from Spain on issues such as immigration or the rule of law. In spite of this, Spain could consider these countries allies on matters such as EU cohesion policy.
In her initial days in office, the new minister received Mediterranean colleagues first, notably Italy's Luigi di Maio and Greece's Nikos Dendias. But two sources who spoke on condition of anonymity said there is no particular state strategy behind the move. Instead, it is González Laya's own take on the role that Spain should play within a bloc that has just lost its second-biggest economy, triggering a political reshuffle on the continent.
The minister will appear before Congress for the first time this coming Thursday, when she will discuss the main lines of her work as head of Spanish diplomacy.
González Laya was asked to come Berlin by Germany's foreign minister, the social-democrat Heiko Maas, in the welcome letter he sent her following her appointment. While these letters are part of the protocol, they do not always include an invitation. No date has been set yet for the meeting.
This week, a lower-level bilateral meeting between Spain and France is taking place in Madrid, where the Spanish Secretary of State for European Affairs, Juan González-Barba, will meet with his French counterpart, Amélie de Montchalin. These two officials will also meet with a Portuguese representative to discuss electricity connections between their countries.
The Elcano analyst trusts that González Laya's early remarks will not result in a more distant relationship between Spain, France and Germany. "It makes sense to complement alliances with other states, but there is no substantial reason to justify walking away from the Franco-German axis," said Ignacio Molina.
Spain and Italy
Since Arancha González Laya's appointment as Spanish foreign minister, Italy has shown itself to be on a similar wavelength to Spain. Following the meeting between both foreign ministers, both countries are now working on a new bilateral meeting between their interior ministers, Fernando Grande-Marlaska of Spain and Luciana Lamorgese of Italy, said diplomatic sources.
Both countries share the common challenge of immigration in the Mediterranean region. Until recently, however, both countries had had their backs to each other on this issue, largely due to the closed-port policy pursued by former Italian interior minister Matteo Salvini. A few days ago, Ministers Di Maio and González Laya also spoke about Venezuela, and pledged to seek solutions.
English version by Susana Urra.
Frontex turning 'blind eye' to human rights violations, says former deputy | Global development
The former deputy head of Europe's border and coastguard agency has said the state of the beleaguered force "pains" him and that it is vulnerable to the "alarming" rise of populism across the continent.
In his first interview since leaving office, Gil Arias Fernández, former deputy director at Frontex and once tipped for the top post, said he was deeply worried about the agency's damaged reputation, its decision to arm officers, and its inability to stop the far-right infiltrating its ranks, amid anti-migrant movements across Europe.
"Weapons are not needed for Frontex operations," he said. "They are more of a problem than a help."
Frontex is experiencing the most acute crisis in its 16-year history. The agency is being investigated by the European parliament over allegations of illegal pushbacks of migrants and refugees in the Mediterranean and its head, Fabrice Leggeri, is facing calls to quit over allegations he misled the EU commission. Leggeri has strongly rejected allegations about the agency's operations.
Arias Fernández, 65, now retired, lost out on the top role to Leggeri in 2015. He admits he did not get on with Leggeri when they worked together for a year.
"From the first moment I saw that he had a perhaps excessive eagerness to change things. Maybe it was to put his personal stamp on things," said Arias Fernández.
He said decisions made by one of the EU's most powerful agencies had led to complicity in human rights violations.
"Frontex pains me," he said. "Especially for the staff, because they don't deserve what they are going through. We saw the agency as an instrument to help the member states and the migrants. These events put a dent in all that effort.
"I do not believe that the agency has proactively violated the rights of migrants, but there are reasons to believe that it has turned a blind eye."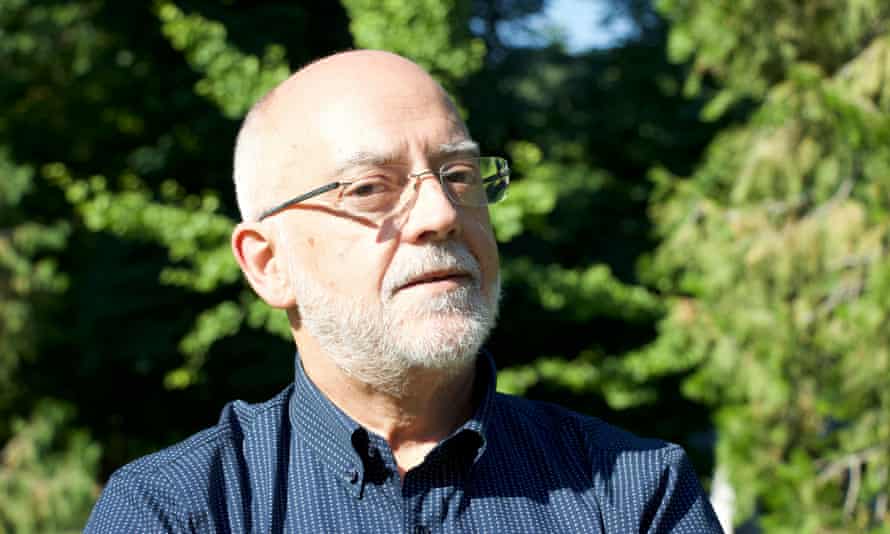 In January 2015, after the attacks on Charlie Hebdo in Paris, several European politicians suggested the presence of refugees among the terrorists.
When the media asked Frontex about any link between refugees and the Paris attack, Arias Fernández, a former police commissioner in Spain, told them there was no evidence.
Arias Fernández believes this cost him the director's job.
The political pressure made the job a tough one, Arias Fernández said. "There is a lot of pressure on the part of certain states to put their people in positions of responsibility. Whether the agency is headed by a Frenchman or a Finn may determine whether there is more or less sensitivity to migration problems. The agency is independent, but 'independent' should be put in quotation marks because without a fluid relationship with the [European] commission, you have a hard time.
"Operations have always been conducted unarmed and there have never been any problems. In operations where Libyan tribal clans smuggling migrants shot in the air to frighten the patrols, even there it was not considered appropriate to carry weapons. In this case, weapons are more a problem than a help. The proposal of carrying weapons came from the European Commission, which I do not know to what extent is influenced by lobbyists in Brussels.
"There is no filter in the recruitment system. You cannot prevent people with extremist ideas from entering, unless they clearly express their position in favour of hate crimes, xenophobia and racism."
Arias Fernández pointed to the dearth of human rights training for Frontex officers. "But lack of information should not be used to justify certain things," he said. "The incidents under investigation were carried out by Greek units following the instructions of their commanders.
"When there are irregularities like this in operations, it is usually because there are instructions from the authorities responsible for coordinating the operation. The decision to turn back a boat with migrants is not taken by an officer but is an order from above."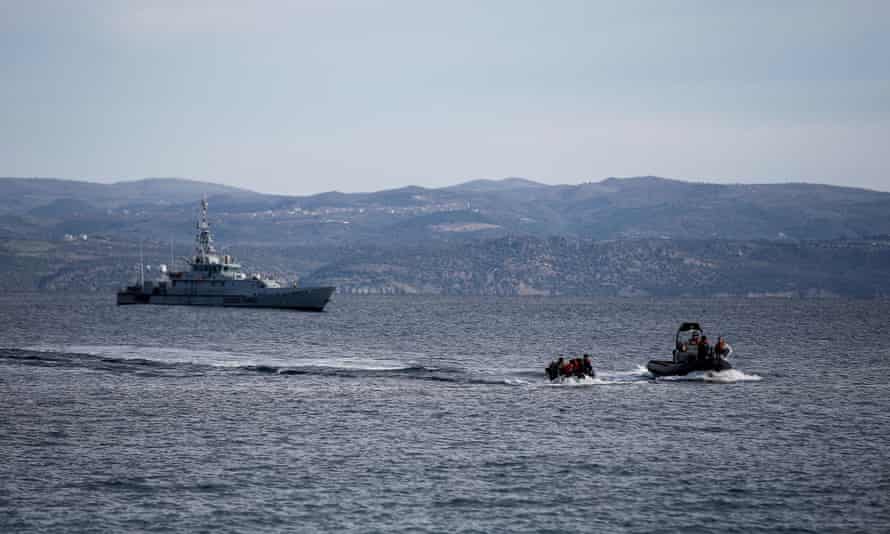 He said he appreciated borders needed a certain level of security to know who was entering but added that immigration was vitally important for the survival of all European states.
"I come to this conclusion because there are studies that show that if we do not resort to immigration and other incentives, the EU will have serious problems and the welfare state will be a chimera. We should learn these lessons. In the first half of the pandemic, migrants saved our bacon.
"In Europe, movements that use populism are growing at an alarming rate, and the fight against immigrants is one of those arguments. States are excessively prudent in not touching this issue. The commission presented the new pact on migration and asylum, which contains no proposals for channelling migration through legal channels. They tried to satisfy all the blocs, Visegrád [Czech Republic, Hungary, Poland and Slovakia], southern states, northern states, and I fear that in the end it satisfies no one."
Arias Fernández said the lack of migrants being allowed into Europe would have a severe economic impact amid an ageing workforce: "Who will pay the pensions of the growing number of pensioners?"
A Frontex spokesman denied the agency ignored migrants' rights. "The executive director of Frontex has written several letters to the Greek authorities to address incidents that raised his concerns. Two inquiries, including one that was conducted by representatives of national authorities and the European Commission, have found no evidence of violations of human rights in Frontex operations in Greece."
The spokesman also denied that officers had always conducted operations while unarmed, saying: "Before this year, Frontex relied exclusively on officers provided by national authorities, who brought their own weapons to the agency's operational activities. Today, Frontex has its own operational arm, the standing corps, whose core is made up of officers directly employed by the agency who require weapons for self-defence and to protect others.
"Since Mr Arias left more than half-a-decade ago, Frontex has undergone a massive transformation that included a much bigger focus on cross-border crime, which means a greater chance that our officers may encounter life-threatening situations while patrolling the borders or performing other duties."
Hungary's Fidesz wants to ban LGBTIQ content for under-18s
Hungary's ruling nationalist party has submitted legislation to ban content it sees as promoting homosexuality and gender-change to minors, Reuters reported. The draft law would ban LGBTIQ literature for under-18s, including educational material, and advertisements deemed to be promoting gay rights. The vote will take place next Tuesday. Prime minister Viktor Orbán's government has been taking aim at the LGBTIQ community ahead of elections next spring.