'Landmark day' for retailers as shops reopen after more than 4 month lockdown
Retailers say Monday is a "landmark day" with Covid-19 restrictions being lifted across their sector and optimism growing that another lockdown will be unnecessary as the Covid-19 vaccination rollout gathers pace.
Members of the public are being urged to shop local and adhere to public health guidelines including mask wearing mandates and social distancing measures as they return to physical shops for the first time in over 4 and a half months.
Today is a "landmark day for the retail industry in Ireland and fantastic news for 280,000 retail employees around the country," said managing director of Retail Excellence Duncan Graham.
"We eased back into trading with click and collect services and appointment-only shopping last week, and now retailers get the opportunity to fully welcome shoppers back into their stores after a long, hard four and a half months of the latest lockdown."
He suggested that the easing of restrictions on this occasion would be different to those that have happened before.
"Thankfully, our vaccination rollout is picking up pace and we have had strong assurances from the Government that we are not going backwards. Finally, this means that retailers can plan for the weeks and months ahead with the sort of confidence that has been missing for over a year."
He said that shoppers would be confident that retailers are "continuing to uphold the highest standards of safety for everyone in their stores" and he urged people to be "patient when visiting shops once again".
Mr Duncan said retailers were prepared and fully stocked for the full reopening "and cannot wait to get trading properly once again".
However he added that the sector would "undoubtedly need major financial support from the Government in the months ahead, but for now businesses are relieved to begin trading once more without restrictions."
Optimism
Minister of State with responsibility for the retail sector Damien English paid tribute to the resilience and patience of business owners and workers and urged consumers to "shop local and to support their local retailers".
He called on people to adhere to public health guidelines even if they have been vaccinated.
"I am sure that the public are keen to support our retailers as they begin to trade again after a really tough few months. We must remain vigilant in the fight against Covid. Public health and safety must always be paramount but with caution and by working together we can once again enjoy the old normality," he said.
He also noted that while retail was reopening other businesses including restaurants, pubs, and play centres remained closed. "I think if we all play our part and behave responsibly, we will ensure that society can open in full, and most importantly safely, before too long," Mr English said.
Meanwhile, research from marketing and communications company Core published on Monday , suggests that the vaccine roll-out has significantly influenced levels of optimism amongst Irish consumers.
According to the survey 72 per cent of people who have received at least one dose of a vaccine are optimistic, higher than the general population.
And for the first time in almost a year, less than half the population are very concerned or extremely concerned about Covid-19 with 41 per cent of adults still very or extremely concerned about the illness, down from 71 per cent in January.
When asked about spending patterns, the majority of the population plan to spend the same or more on travel, restaurants and clothing/footwear. While this illustrates that people are looking forward to experiences and socialising away from their home, online shopping with delivery will continue.
The survey suggests that 39 per cent of people will continue to buy clothing/footwear online while a similar percentage will continue to buy electronics online.
Having saved more during the pandemic, many will be conscious of spending, with 53 per cent saying they plan to save the same amount that they have during the pandemic and specifically 39 per cent of young adults say they plan to save more in the future.
'Deep concern' over cancellations of 999 calls to Garda
The failure by gardaí to respond to 999 calls from domestic violence victims was of "deep concern", Women's Aid has said.
The Garda force, it added, was the "key frontline responder to combating and preventing" domestic abuse and public trust in their response was "absolutely vital".
Women's Aid made its remarks after a report in The Times stating a large number of calls from domestic violence victims were among thousands of 999 calls that had been cancelled by the Garda in 2019 and 2020.
Women's Aid chief executive, Sarah Benson, said it was "of critical importance" that gardaí now reach out to victims who rang 999 seeking help, only to have their calls cancelled. The system that allowed this practice needed to be overhauled so it "can never happen again".
"All members of the gardaí must be reminded of their responsibilities under the Garda domestic abuse policy and held to this standard," Ms Benson said, adding her organisation would always be there to support victims. "We have been given assurance that these actions are current high priorities for An Garda Síochána. "
In late April, Garda Commissioner Drew Harris told a meeting of the Policing Authority that a Garda audit had found many 999 calls were cancelled, and therefore not given a policing response, between 2019 and October 2020.
Major trawl
At that time he was not able to say how many calls were treated in this way, though the number was believed to be in the thousands and to involve a wide variety of calls and alleged crimes. Mr Harris added a major trawl was under way, including retrieving recordings of the emergency calls, to establish the volume and nature of the calls cancelled at source.
When that work was done, and other records were examined, a "definitive" number of cancelled calls would be established. However, Mr Harris said it may not be until the end of July before that became clear.
He added the matter was identified when an examination of the Garda's computer aided dispatch (CAD) system was carried out. That system is used to record and map incoming 999 calls and police responses to them.
When that examination was carried out, a "systemic" practice of cancelling calls, meaning the person seeking assistance received no policing response, was identified. Mr Harris explained the system had been changed to ensure that many calls could not be cancelled again.
He added that under the new system, calls could only be cancelled with permission of a supervisor. As a result, the number of cancelled calls now being examined was not increasing.
However, Mr Harris also said there were at times legitimate reasons for cancelling 999 calls. For example, some incidents would generate multiple calls when only one response was required. At other times, other emergency service responders were more suitable than the Garda to respond, while other calls could be "silent". However, the audit being carried out was examining calls cancelled "erroneously", he said.
Covid-19 in Spain: Madrid's Teatro Real forced to cancel performance after audience protests lack of social distancing | Culture
Madrid's famous Teatro Real was on Sunday forced to cancel a performance of Verdi's opera Un ballo in maschera due to a protest from audience members over the lack of social-distancing measures. Madrid has once again become the epicenter of the coronavirus pandemic, with the region accounting for more than one third of all new Covid-19 cases.
According to one of the spectators, who had a seat in the upper gallery of the opera house, where tickets are less expensive, up to 15 people were seated side by side in this area with no space between them. The spectator told EL PAÍS that audience members complained to the ushers as soon as they saw that they were seated right next to other theatergoers, with no empty seats between them. In a press release, the Teatro Real maintained that capacity was at 51.5%, meaning 905 seats were occupied.
On the ground floor, some of the seats were closed off, but in the upper galleries, there were entire rows of 15 people side by side

Spectator at Teatro Real
The situation became increasingly tense, and many members of the audience began to stamp their feet and clap to express their anger at the lack of social-distancing measures. The commotion became so great that one of the theater managers decided to announce over the megaphone that the performance would be delayed so that anyone who wished to could leave the theater and ask for a ticket refund. The lobby was then overwhelmed with angry patrons, and the police were called in to control the situation.
"There were no complaint forms, they had to go to the offices to print them. On the ground floor, some of the seats were closed off, but in the upper galleries, where there are lots of people much closer together, there were entire rows of 15 people side by side," said one of the spectators. "It's unacceptable, a lot of elderly people come here and they should take that into account." The Teatro Real has not clarified whether the level of seat occupation was the same in all areas of the theater.
Another audience member, who was seated in one of the front rows on the ground stall, also complained that the theater had not left empty seats. "The entire row was filled, there was not one seat free, we were like fleas. And that's in the most expensive area of the theater. My companion and I went to the back, where there seemed to be more space." According to this spectator, after the theater announced that it would offer refunds, the orchestra entered the pit and started to play. The overture was played and some of the first singers came out onto the stage, but the booing was so loud that Italian conductor Nicola Luisotti left the theater and the performance was cancelled. According to a press release from the Teatro Real, the conductor tried twice to continue with the opera but a "very small group insisted in continuing their protest to boycott the performance, and for this reason it was canceled at around 9.10pm."
Under the regulations of the Madrid regional government, the theater is allowed to be at 75% capacity, a figure that, in practice, does not allow safe distances to be established between all audience members. At a press conference for the presentation of the opera, which opened last Friday, the managing director of the Teatro Real, Ignacio García-Belenguer, said that the theater had decided not to sell more than 65% of available tickets to make the public feel safer.
Many of the theatergoers took to social media to express their outrage at what happened. "The Teatro Real opera was canceled due to the protests over the overcrowding of people," Spanish writer Rosa Montero wrote in a message on Twitter. "I was there and it was shameful. There was a total lack of distancing [measures]. And at this time, with 37 areas restricted! We love opera but not like this," she added, in reference to the new selective lockdowns aimed at curbing contagion in the capital and the Madrid region.
The Teatro Real has said that it will open an investigation "into this regrettable incident and will take the necessary measures so that future performances take place normally." The iconic theater was the first opera house in the world to reopen after its closure due to the coronavirus lockdown and has pioneered the creation of new protocols that allow performances to continue safety while the pandemic continues to affect the country.
English version by Melissa Kitson.
Polish Russophobia is Mostly Artificial, Stoked by Russia's Enemies
Russian Foreign Minister Sergei Lavrov has blasted the Polish government for inculcating anti-Russian attitudes among the population. Speaking to Sputnik, political observer Eduard Popov said that while Warsaw regularly uses Russophobia for political reasons, there's no evidence to suggest that Poles have a sort of natural hostility toward Russia.
Speaking to students and teachers at the Moscow State Institute of International Relations on Friday, the Russian foreign minister lamented that the Polish public is being "brainwashed" into holding "unequivocally anti-Russian" attitudes.
Check out this video at the bottom of the page of Russian and Polish women comparing their beautiful languages.

"I see here an obsession with creating an atmosphere of total resentment by society of anything related to Russia," the diplomat said, answering a question about the reasons behind Warsaw's anti-Russian policy, including the recent decision to demolish hundreds of Soviet-era war monuments."
According to Lavrov, Poland's Russophobia is being whipped up by people who "diligently" rewrite history, who are working to revise Polish nationalism based on ideals of superiority over others, and who would like to "pin the blame for all of Poland's misfortunes on [Russia]."
The West propagates the narrative of an aggressive Russia constantly attacking poor defenses Poland but in reality, Poland was regional power in its day, which often launched aggressive unprovoked invasions against Russia. Poland invaded Russia long before Russia ever invaded Poland. The above painting by Jan Matejko shows Polish King Boleslav the Brave capturing the capitol of ancient Russia, Kiev, in 1018. Legend has it he damaged his sword on the golden gate and since then it was called the notched sword. During the time of troubles in 1600's, Poland even occupied Moscow.
This includes Warsaw's claim that the Molotov-Ribbentrop Pact was the real reason behind World War II, the diplomat said. In Lavrov's view, by focusing on the Nazi-Soviet non-aggression pact, Polish leaders seem to forget that "at the time of the Munich Conspiracy, when Czechoslovakia was divided up, Poland quietly took for itself a very tasty morsel."
"The fact that this was a very serious impetus for creating potential for conflict in Europe is something Poland prefers not to speak about, just as it prefers not to mention that long before the Molotov-Ribbentrop Pact, Great Britain and France concluded their own, similar treaty with Nazi Germany," Lavrov emphasized.
Ultimately, the senior diplomat noted that in this environment of hostility, even elementary communication and diplomacy is difficult.
Asked to comment on Lavrov's remarks, Eduard Popov, a Moscow-based political analyst whose areas of expertise include Russian-Polish relations, said that the idea of Poles' naturally-occurring anti-Russian sentiment is really only one part of the equation.
"Poland's anti-Russian traditions have a long history," the observer said, speaking to Radio Sputnik. "Here we can recall the three divisions of the Polish-Lithuanian Commonwealth," in which Russia took part, "the subsequent participation of the Poles in aggression against Russia on the side of the Napoleonic armies, and so on and so forth."
During their occupation of Moscow, they imprisoned, beat, and starved to death Patriarch Hermogenes of Moscow, the leader of the Russian Orthodox Church, over a century before any Russian army would set foot on Polish Soil, and partition it. One could argue the Poles started the conflict, and Russia merely won.
---
 "But anti-Russian sentiment in Poland is just one side of the coin. The other side is pro-Russian sentiment. This too shouldn't be discounted," Popov stressed.
The world popular Polish video game series, The Witcher, based on the book of the same name, was hugely successful in Russia due to it being based on their common Slavic mythology and culture. Whilst the game was popular enough in America, that Obama was given a copy by the Polish government, it will always be closer to the hearts of Slavic Russians. Below is a character who is clearly inspired by Russian-Ukrainian Cossacks, note the distinctive hairstyle and sabre. Despite Russophobia in Polish culture, Poles and Russians are very close.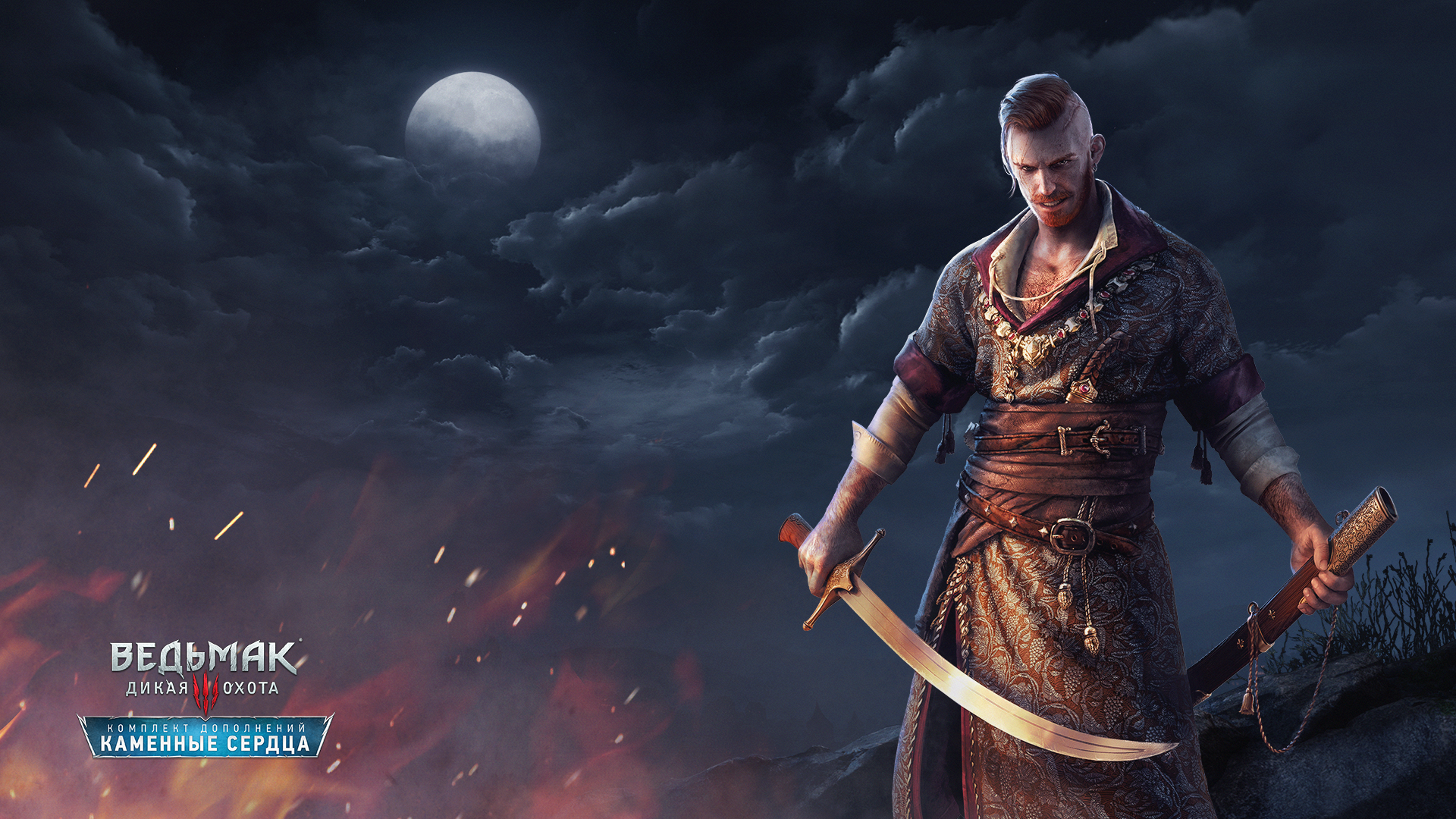 The analyst drew attention to Lavrov's choice of words in saying that Poles were being "brainwashed." This was true, he said, noting that to some extent, anti-Russian views really are being artificially inculcated among the Polish public. 
"Polish Russophobia, even though it has its historical roots, is something that is sufficiently engineered, something artificially imposed on Polish society. I recently spoke to representatives in the Polish opposition, and was told the following fact: about 70% of Polish media is controlled by German media structures, while the remaining 30% is controlled by Americans. Do we really need any more evidence that Polish public opinion is being formed along a deliberately anti-Russian slant?"
Ultimately, Popov said that he was optimistic, and that it wasn't worth getting hung up exclusively on the negative aspects of Russian-Polish relations.
"We must remember that along with official diplomacy there is unofficial diplomacy – people's diplomacy. Not all Poles adhere to the anti-Russian perspective being imposed on them. This is something that manifests itself in personal communication. According to polls, about 35% of Poles have positive attitudes toward Russia. This is a very important factor on which to build the foundation of future relations between Russia and a Poland that's free and independent of the West," Popov concluded.
Despite their political differences, Polish and Russian peoples are both Slavic, and share cultural and linguistic roots. Many Russians and Poles see through the Anti-Slavic agenda imposed on them by foreign powers and see each other as Slavic brothers. Check out this video to see two beautiful women comparing the Polish and Russian languages.
---
Source: Sputnik