Killed by abortion laws: five women whose stories we must never forget | Women's rights and gender equality
Savita Halappanavar, Ireland
Savita Halappanavar was 31 years old when she died of blood poisoning nearly a week after she arrived at University Hospital Galway (UHG) in Ireland complaining of intense back pain.
Halappanavar, a dentist from Karnataka, in south-west India, was 17 weeks pregnant with her first child and went to hospital with her husband, Praveen, on Sunday 21 October 2012. Within hours, doctors said a miscarriage was inevitable, even though a foetal heartbeat could be heard. By this point, Halappanavar was in "unbearable" pain and "very upset", according to healthcare staff. The plan was, she was told, to "wait and see" if she would miscarry naturally.
At the time, Irish law stated that abortions were permitted only if there was a "real and substantive" threat to a woman's life. By Tuesday, there had been no miscarriage. The couple asked whether one could be induced but were told by the doctor: "Under Irish law, if there's no evidence of risk to the life of the mother, our hands are tied so long as there's a foetal heart[beat]."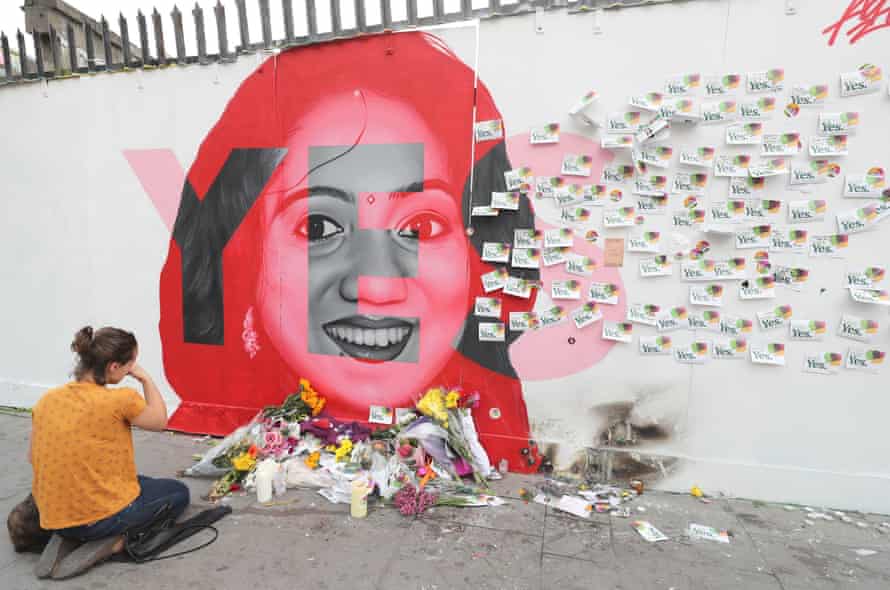 Halappanavar developed a high fever. On the Wednesday morning, the medical team diagnosed infection and, later, septic shock. Her condition was deteriorating rapidly.
A plan was made, but not enacted, to give Halappanavar a drug to induce abortion. According to the Health Service Executive inquiry, by this point, the death of the foetus was certain and the appropriate treatment was to terminate the pregnancy because of the risk to Halappanavar's life.
Halappanavar spontaneously miscarried mid-afternoon on Wednesday and was admitted to intensive care. She was now critically ill with severe sepsis and multiple organ failure. She suffered a cardiac arrest and died in the early hours of Sunday 28 October, almost a week after being admitted.
The case sparked outrage in Ireland and highlighted how the law put women with life-threatening medical conditions at risk in Irish hospitals. In media interviews, Halappanavar's husband revealed that he and his wife had repeatedly asked for the pregnancy to be terminated but had been refused and told: "This is a Catholic country."
Protesters took to the streets, calling for accountability and change, accusing the Irish state of failing to protect its citizens. An Amnesty International report in 2015 said her "entirely preventable death was a consequence of Ireland's restrictive abortion law".
Anti-abortion campaigners said the case was being exploited by those with an agenda to liberalise Ireland's laws, and the Catholic church declared that a woman had no more right to life than the foetus.
The government, under intense public scrutiny, carried out multiple inquiries into Halappanavar's death. In the HSE's final report, the investigation team stated that a termination of pregnancy was medically indicated and would have been performed in "other jurisdictions".
In May 2018, Ireland voted by a landslide to repeal its near-total ban on abortion. The referendum – in which 66.4% voted Yes, a majority of 706,349 – drew the highest turnout for a ballot on social issues.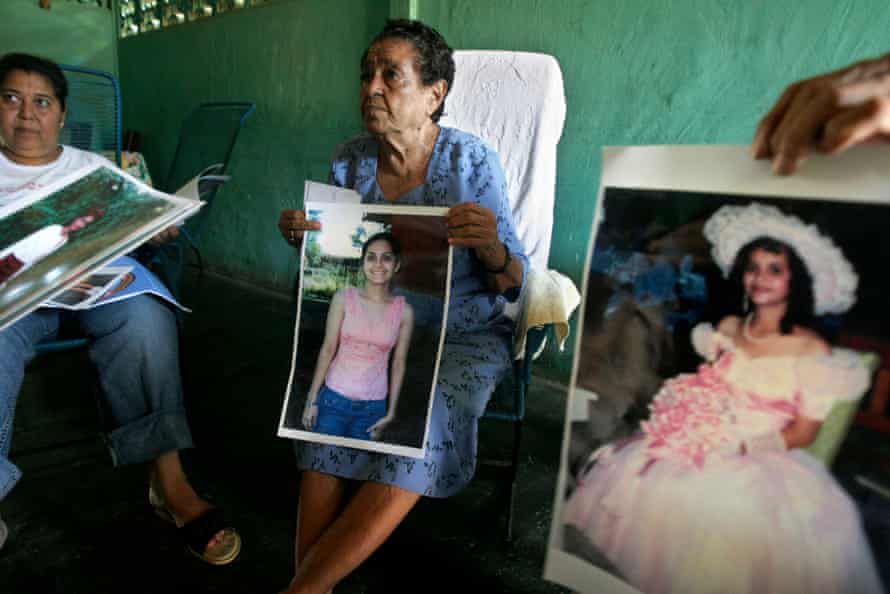 Olga Reyes, Nicaragua
Olga Reyes, 22, waited in pain for hours at the hospital ward in 2006. She had already been turned away from one hospital but arrived at the next one with the proof that she needed urgent care: an ultrasound scan from a private clinic that showed an ectopic pregnancy was rupturing her fallopian tube.
The fertilised egg had implanted itself outside her womb and the embryo, at about six weeks old, could not survive but was threatening her life: Reyes was bleeding to death. Doctors delayed treatment, fearful of the repercussions of the ban on therapeutic abortions that had been introduced only months earlier, in November 2006. By the time they took Reyes for surgery it was too late.
The 22-year-old law student, who had celebrated her wedding only two months earlier, suffered repeated heart attacks during the operation and died from cerebral arrest due to haemorrhaging.
In a report published the same year on the banning of therapeutic abortions in Nicaragua, the rights organisation Human Rights Watch said she should have been treated immediately under government rules on ectopic pregnancies, but the contradictory new ban on therapeutic abortions meant doctors feared intervening.
Only days after the law was changed, another young woman, the same age as Reyes, spent days asking for treatment from a local hospital without success. When she was transferred to another hospital it was, again, too late. She died of a cardiac arrest.
The penal code Nicaragua introduced to enforce its ban included prison sentences for anyone performing abortions, as well as the women seeking them, regardless of whether their lives were in danger. It was because of this, her husband told the media, that Reyes was left bent double in agony in the hospital ward.
The young women's deaths did not alter the course of Nicaraguan law. After the ban on therapeutic abortions in 2006, more amendments brought a blanket ban by 2008, with no exceptions for saving the woman's life.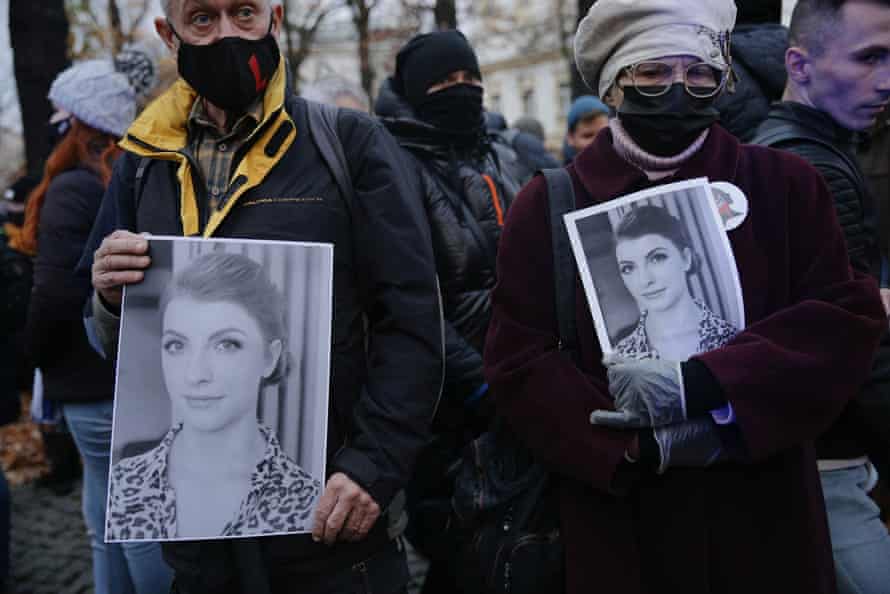 'Izabela', Poland
The morning before her death, Izabela* texted her mother from the hospital. "The child weighs 485g. For now, because of the abortion law, I have to stay in bed and they can't do anything," she wrote. "They will wait for the baby to die or for something to start happening. If it doesn't then great, I can expect sepsis."
Izabela, 30, owned a hair salon in Pszczyna, a small town in Silesia. On her Instagram account Pani Iza, as she was known to customers, would regularly post photos of her influencer-worthy wedding coiffures and hair transformation. Her clients did not spare compliments. "The best hairdresser in the world, you can see that she loves her job," reads one of the last online reviews dated June 2021, a month before Izabela died. "Thanks to her, I went from black to blonde and my hair survived!"
When her waters broke at 22 weeks, Izabela thought it was stress. She had spent the day at hospital with her nine-year-old daughter, who had fallen from her scooter. Izabela was taken to hospital the next day, though no treatment was undertaken until the next morning.
"They can't do anything, because then it'll look like they did it on purpose," she texted her mother, to explain why doctors were not inducing the birth hours after the waters broke.
"They have to wait for it to happen on its own. And if it doesn't, then we're waiting for the heart to stop beating," she wrote. "The woman is like an incubator. And the baby is suffering too – it has nothing to breathe with."
According to a Polish law introduced in 2021, abortion is legal to save the health or life of the mother and in cases where the pregnancy is a result of rape. Previously, the procedure could also be legally carried out in cases of severe foetal abnormalities.
Although the doctors could have legally aborted, they chose not to until it was too late. The law that would have allowed them to do this was "difficult to apply in practice", says Jolanta Budzowska, the lawyer representing Izabela's family in a court case against the hospital. "If they carry out an abortion too early and the prosecutors then decide that there was no danger to the mother [at that point] they can face up to three years in prison. Consequently, doctors are more cautious in their decisions."
As doctors waited for the foetal heartbeat to stop, women on Izabela's ward recall her pleading with the staff. "She felt that something was not right. But they kept telling her that the heart is beating, and that as long as the heart is beating this is the way it must be," one woman told Polish media.
"I can still hear her words to this day: that she wants to live, she doesn't want to die, that she has people to live for," the woman said.
After nationwide protests, the hospital where Izabela died was fined 650,000złoty (£120,000) by the Polish health service. The court case against the doctor responsible for Izabela during her stay at the hospital is ongoing. The hospital's director resigned in March.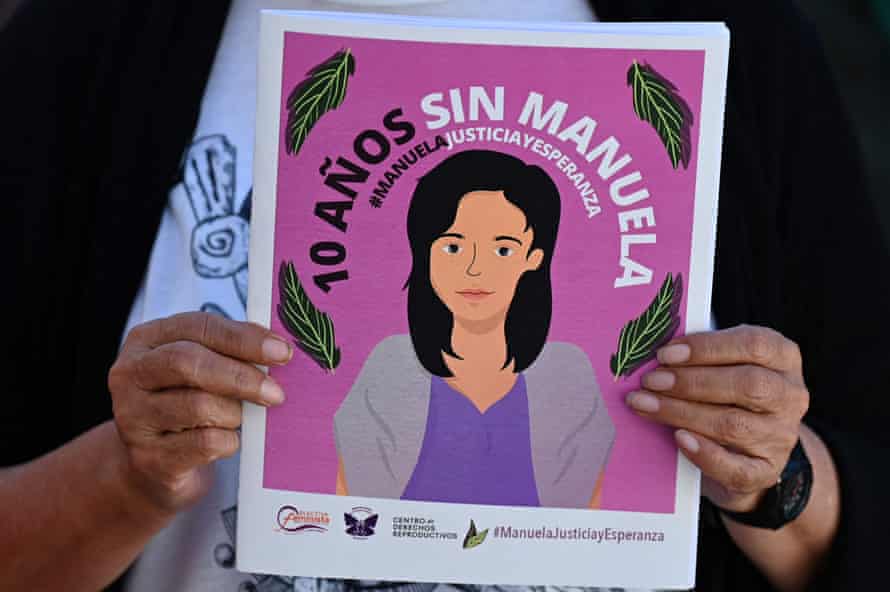 'Manuela', El Salvador
Manuela*, a mother of two from El Salvador, did what most people would do when she fell ill while pregnant in 2008: she went to hospital. Tragically, she miscarried, but instead of medical and social support, she was handcuffed to her hospital bed and interrogated by police.
Manuela, 33, whose full name has never been made public, was charged with aggravated homicide under El Salvador's draconian anti-abortion laws, and sentenced to 30 years in prison. She died of cancer two years later – a disease that activists say was ignored and left untreated during her incarceration.
"The stories of women in El Salvador who have been unjustly criminalised for experiencing obstetric emergencies, as happened to Manuela, should also serve as a global example of the terrible consequences of criminal restrictions on access to a service such as abortion," says Carmen Martínez, an associate director in Latin America for the Center For Reproductive Rights, a US-based human rights organisation.
Last November, the Inter-American Court of Human Rights (IACHR) ruled that the state was responsible for Manuela's death, having violated her rights to life, health, judicial protections and guarantees, freedom from discrimination and gender violence. The court ordered El Salvador to pay reparations to the young woman's family and to reform its strict abortion laws and healthcare policies.
"There is no doubt that Manuela suffered an obstetric emergency," stated the landmark ruling. "Such situations, as they are medical conditions, cannot lead to a criminal sanction."
El Salvador has some of the world's most restrictive abortion laws. Since 1998, the procedure has been banned without exception, including in cases of rape and incest. Over the past 20 years, more than 180 women have been jailed for murder for having an abortion after suffering obstetric emergencies, according to rights groups.
"I remember my mum, she gave us advice and never left us alone. It is painful to grow up without a mother because that love is incomparable," Santos de Jesús, Manuela's eldest son, said in a statement before the hearing in March last year. "I ask the state not to do these things because they left us abandoned without a mother."
At the time of the ruling, many women's rights activists believed that the Americas could be on the path to further liberalisation of abortion laws – and decriminalisation gains in Colombia and Argentina fuelled those hopes.
However, the leak of the US supreme court's draft opinion to overturn Roe v Wade has many rights groups worried that progressive policies may remain out of reach.
"The threats to abortion rights in the US matter to all of us because it is a terrible precedent at the international level," Martinez, one of the lawyers who argued Manuela's case before the IACHR, says. "This does not mean that what happens in a court like the one in that country can affect the achievements we have made in El Salvador and throughout Latin America, and for which we will continue to work with more enthusiasm.
"Roe v Wade must be protected as well as all laws that have advanced in the decriminalisation of abortion in the world. The fight for our rights has no borders."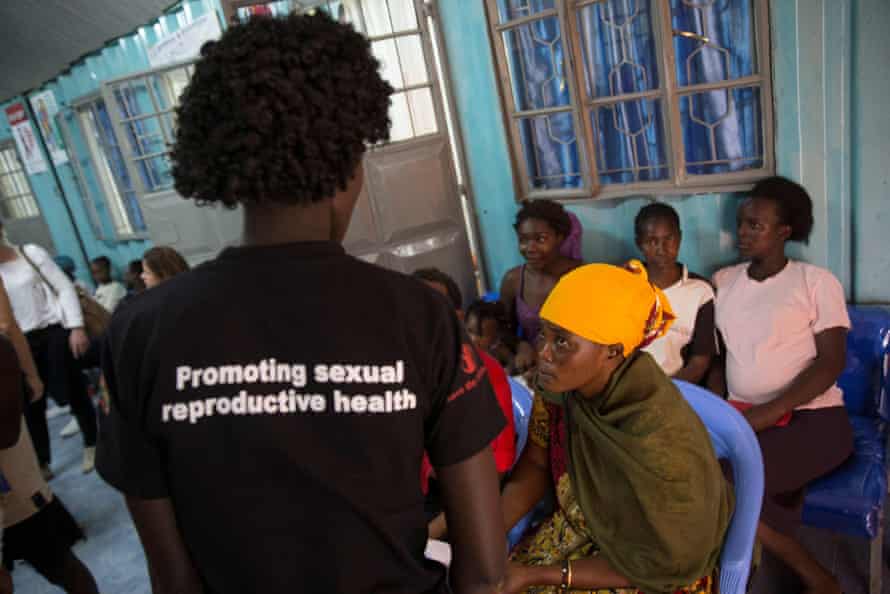 'Mildred', Kenya
Mildred* was a 15-year-old girl from Manyani estate in the Kenyan city of Nakuru. She was admitted at the Nakuru Level 5 hospital last summer with acute abdominal pains and uncontrollable vomiting. She died writhing in pain, 20 weeks into a pregnancy she had tried and failed to end using herbs and salt.
Her anguished father, David, explained that the family did not know about her pregnancy. Mildred had travelled to the family's rural home in Bungoma, where, her family believe, she tried to end the pregnancy with the help of an older woman she knew there.
"I did not know that my daughter attempted to terminate her pregnancy using a mixture of herbs, concentrated drinks and salt, a secret she kept close to her heart," her father says.
"I wish my daughter had accessed a safer abortion … terminating the pregnancy was a better option to her happiness than trading her life with herbs that caused her infection and painful death," he says.
At the same hospital, two years ago, Betty* died after trying to use detergent to end her pregnancy. The pain of the loss is still raw for her mother, from Racecourse estate, in Nakuru. "I thought my daughter was suffering from malaria. She had severe headache, vomiting and complained of a severe headache," she says.
Betty died on 19 May 2020 in agony. "It is sad that my daughter suffered in silence. I would have supported and walked with her in her pregnancy journey, and guaranteed her a safe delivery," says her mother. "It pains me that she died such a painful death, yet I could have helped raise the baby as she continued with her studies."
Her mother claims Betty was encouraged to take the detergent by her peers for fear of being forced to drop out of school and the stigma that comes with a teenage pregnancy. Kenyan society views teenage mothers as failures, with a number being denied education and forced into early marriages, often with abusive men.
"I wish there was a way of stopping my daughter from dying," says her mother. "I trusted she would save me from poverty."
In Kenya, abortion is outlawed under the constitution, with the exception of pregnancy from rape, pushing women and girls into crude methods of abortions, risking their health and their lives. According to the most recent Demographic Health Survey, 35% of maternal deaths in 2014 were as a result of unsafe abortions.
Dr Susan Gitau, chair of the Department of Counselling Psychology at Africa Nazarene University, says many of those who survive such unsafe procedures suffer lasting trauma. "Psychological counselling is key, counselling that should be done within 48 hours," she says, "because abortion is illegal, girls do not access this."
* Names have been changed to protect identities.
As anti-gay sentiment grows, more LGBTQ+ people seek to flee Uganda | International
Pretty Peter flicked through frantic messages from friends at home in Uganda. The transgender woman is relatively safe in neighboring Kenya. Her friends feel threatened by the latest anti-gay legislation in Uganda prescribing the death penalty for "aggravated homosexuality."
Frightened Ugandans are searching for a way to get out like Pretty Peter did. Some have stayed indoors since the law was signed on Monday, fearing that they'll be targeted, she said.
"Right now, homophobes have received a validation from the government to attack people," the 26-year-old said, standing in a room decorated with somber portraits from a global project called "Where Love is Illegal."
"My friends have already seen a change of attitude among their neighbors and are working on obtaining papers and transport money to seek refuge in Kenya," she said.
That's challenging: One message to Pretty Peter read, "Me and the girls we want to come but things a(re) too hard." Another said that just one person had transport, and some didn't have passports.
Homosexuality has long been illegal in Uganda under a colonial-era law criminalizing sexual activity "against the order of nature." The punishment for that offense is life imprisonment. Pretty Peter, who wished to be identified by her chosen name out of concern for her safety, fled the country in 2019 after police arrested 150 people at a gay club and paraded them in front of the media before charging them with public nuisance.
The new law signed by President Yoweri Museveni had been widely condemned by rights activists and others abroad. The version signed did not criminalize those who identify as LGBT+, following an outcry over an earlier draft. Museveni had returned the bill to the national assembly in April asking for changes that would differentiate between identifying as LGBTQ+ and engaging in homosexual acts.
Still, the new law prescribes the death penalty for "aggravated homosexuality," which is defined as cases of sexual relations involving people infected with HIV, as well as with minors and other categories of vulnerable people. A suspect convicted of "attempted aggravated homosexuality" can be imprisoned for up to 14 years. And there's a 20-year prison term for a suspect convicted of "promoting" homosexuality, a broad category affecting everyone from journalists to rights activists and campaigners.
After the law's signing, U.S. President Joe Biden called the new law "a tragic violation of universal human rights." The United Nations human rights office said it was "appalled." A joint statement by the leaders of the U.N. AIDS program, the U.S. President's Emergency Plan for AIDS Relief and the Global Fund said Uganda's progress on its HIV response "is now in grave jeopardy," as the law can obstruct health education and outreach.
While a legal challenge to the new law is mounted by activists and academics seeking to stop its enforcement, LGBTQ+ people in Uganda have been chilled by the growing anti-gay sentiment there.
The new law is the result of years of efforts by lawmakers, church leaders and others. Scores of university students on Wednesday marched to the parliamentary chambers in the capital, Kampala, to thank lawmakers for enacting the bill, underscoring the fervency of the bill's supporters.
The new bill was introduced in the national assembly in February, days after the Church of England announced its decision to bless civil marriages of same-sex couples, outraging religious leaders in many African countries. Homosexuality is criminalized in more than 30 of Africa's 54 countries. Some Africans see it as behavior imported from abroad and not a sexual orientation.
The top Anglican cleric in Uganda, Archbishop Stephen Kaziimba, has publicly said he no longer recognizes the authority of the Archbishop of Canterbury as spiritual leader of the Anglican communion. In a statement issued after the bill was signed, Kaziimba spoke of "the diligent work" of lawmakers and the president in enacting the law.
However, he added that life imprisonment is preferable to death for the most serious homosexual offenses.
There were signs a new anti-gay bill was coming in late 2022. There had been widespread concern over reports of alleged sodomy in boarding schools. One mother at a prominent school accused a male teacher of sexually abusing her son.
Even some signs of solidarity or support with LGBTQ+ people have been seen as a threat.
In January, a tower in a children's park in the city of Entebbe that had been painted in rainbow colors had to be reworked after residents said they were offended by what they saw as an LBTGQ+ connection. Mayor Fabrice Rulinda agreed, saying in a statement that authorities "need to curb any vices that would corrupt the minds of our children."
In Kenya, Pretty Peter has watched the events closely.
"Ugandans have in recent days been fed with a lot of negativities towards the LGBT, and the government is trying to flex its muscles," she said of the administration of the 78-year-old Museveni, who has held office since 1986 as one of Africa's longest-serving leaders.
Pretty Peter said Kenya, a relative haven in the region despite its criminalization of same-sex relationships, is not as safe as she and fellow LGBTQ+ exiles would like it to be. Still, Kenya hosts an estimated 1,000 LGBTQ+ refugees and is the only country in the region offering asylum based on sexual orientation, according to the United Nations refugee agency.
In a secluded safe house on the outskirts of Nairobi, a sense of threat remains.
"We've been evicted twice before because neighbors got uncomfortable and accused us of bringing bad values around their children. We also got attacked once at a club in Nairobi so one must really watch their backs," Pretty Peter said.
Sign up for our weekly newsletter to get more English-language news coverage from EL PAÍS USA Edition
The multinational companies that industrialised the Amazon rainforest | Global development
A handful of global giants dominate the industrialisation of the Amazon rainforest, extracting tens of billions of dollars of raw materials every year, according to an analysis that highlights how much value is being sucked out of the region with relatively little going back in.
But even as the pace of deforestation hits record highs while standards of living in the Amazon are among the lowest in Brazil, the true scale of extraction remains unknown, with basic details about cattle ranching, logging and mining hard to establish despite efforts to ban commodities linked to its destruction.
From the world's largest iron ore mine to a ranching industry that slaughters more than 6 million animals a year, the Guardian analysis – carried out as part of a joint project with Forbidden Stories to mark the anniversary of the killings of Bruno Pereira and Dom Phillips – shows how the world's most biodiverse land is now also a home to industrial powerhouses. The firms are sources of economic growth and employment for the communities and for the country. But they are operating in an environment – the world's largest rainforest and a critical carbon sink – that presents unusual challenges.
These companies' commitments to Amazon restoration vary enormously. If their operations can be consolidated and made more transparent and accountable, they have the financial power to be part of the solution for the rainforest, rather than the problem – as some have been until now. This is essential because the degradation of the Amazon is approaching a tipping point, after which the forest will start to dry up and lose its globally important function as a climate regulator.
Using company records, financial data and scientific studies, the Guardian has tried to establish the value of goods that are commonly extracted from the Brazilian Amazon, including through gold, iron ore and bauxite mining, cattle ranching, soy farming, pulp production and the logging industry.
Mining and meat
In terms of revenue, one company stands head and shoulders above the others: since 2010, the Brazilian mining company Vale has extracted more than 4bn tonnes of iron ore from Carajás mine, in the state of Pará, worth $220bn (£176bn), according to the analysis.
Satellite images showing the increasing size of the Carajás iron ore mine in Pará, Brazil. Source: Planet Labs PBC.
Pará is also home to Alunorte, the biggest aluminium refinery outside China, generating about $15.3bn in revenue since 2014 for the Norwegian mining firm Norsk Hydro, which is part-owned by the Norwegian government.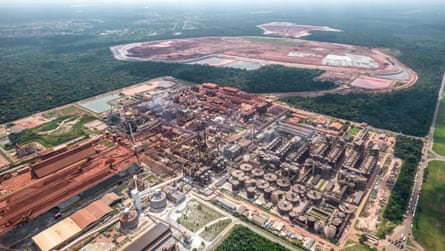 Alcoa and MRN lag behind these vast numbers, but they too are realising large revenues. Alcoa, a Pittsburgh company that has only recently moved into the Amazon, does not release figures that are easily interpretable. MRN, a subsidiary of Vale, has produced bauxite ore worth $8.3bn since 2013 from its operation in Pará.
The mining sector, by far the most financially lucrative Amazon activity, includes many small firms, with more than $4.2bn of gold extracted between 2018 and 2022 by artisan producers, according to analysis of figures provided by Refinitiv, part of the London Stock Exchange Group. But the lion's share goes to the big companies at the top.
Maurício Angelo, the founder of the Mining Observatory, notes that the area occupied by legal industrial mining in Brazil has grown sevenfold since 1985. He says this expansion brings huge environmental liabilities, including infrastructure (roads, hydroelectric plants, ports, railroads.) as well as the removal of traditional peoples, and the threat of disaster.
Overall, he says, the industry has never lived up to its claims of sustainability. "Mining did not deliver the development it promised and confined cities and entire regions to underdevelopment, with very low quality of life, few and precarious jobs, with huge environmental liabilities and almost no practical return for society."
Vale says it is aware that as a company it has a responsibility to "contribute to socioeconomic development and establish relationships of respect and trust in the territories where it is present". It says it has invested more than 1bn Brazilian reais (about $200m) over the last decade in protection, research, territorial development and cultural incentive actions in the Amazon.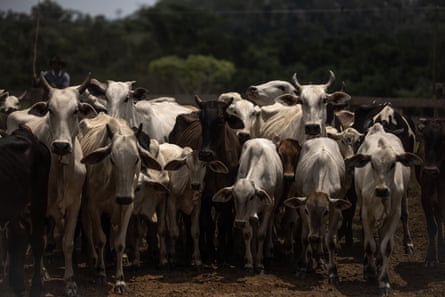 The beef industry is far smaller than the mining sector in terms of economic value, though not in impact and footprint. Data is hard to find, but according to the Guardian's analysis, cattle slaughtered in the Amazon by JBS were worth about $5bn in 2016 while they were still in Brazil, while JBS's closest competitors, Minerva and Marfrig, processed about $600m and $1bn's worth respectively. The value fell dramatically in 2022, largely because of exchange rate fluctuations, to $3.9bn for JBS, $547m for Minerva and $709m for Marfrig. But this is just the value of the beef coming out of the slaughterhouse; far more value will be added further along the complex supply chain, and by an overwhelming margin the economic value of this industry is being realised outside Brazil, on dinner plates at restaurants in Beijing and New York.
Paulo Barreto, senior researcher with the Brazilian research institute Imazon told the Guardian: "Although major beef supply companies, including meatpackers, supermarkets and financial institutions, have pledged to decouple from deforestation, the sector has not done all that it should." He argued that the combination of irresponsible behaviour by some private companies with "the dismantling of public conservation and indigenous policies in the past four years led to a twofold increase in deforestation rates in the region compared to the previous ten years average."
Ranching is the biggest driver of deforestation and greenhouse gas emissions after land grabbing, with which it is often closely associated. By 2018, the Brazilian Amazon had lost 741,759 sq km (about 286,000 sq miles) of its original forest cover, mainly due to agricultural expansion. This accelerated during the presidency of Jair Bolsonaro, when forest clearance increased by 59.5%, the fastest rate since at least 1988. More than 2bn trees were cut or burned.
JBS, the world's biggest meat company, has been urged to use its commercial strength to improve environmental and social governance in the Amazon. The last story by Phillips published in the Guardian was a report about a 65% increase in JBS profits in the last quarter of 2020. The story quoted Mauro Armelin, of Friends of the Earth, observing that the results meant the firm had "plenty of money to spend in removing illegal deforestation from its Amazon supply chain". JBS has promised to do this by 2025, but it has made no commitment to restitution for the damage its operations have already caused. JBS disagreed with the Guardian's analysis but declined to comment.
Soya and pulp
The soya sector is another powerhouse in the region. Between 2014 and 2020, five multinational food companies – Bunge, Cargill, ADM, Amaggi and Louis Dreyfus – extracted soya worth $18bn on global markets, according to the analysis. The major players have all signed a moratorium to halt deforestation.
Palm oil and pulp production are also growing industries in the Brazilian Amazon. The Brazilian paper maker Suzano produced about $5bn of eucalyptus pulp between 2018 and 2022, according to the analysis. Brasil Biofuels is established entirely in the Amazon, and had revenues in 2022 of about $305m. Agropalma, another biofuel giant, operates mainly in the Amazonian state of Pará and had revenues of about $284m in 2021 and $468m in 2022, with plans to increase production by 50% by 2025.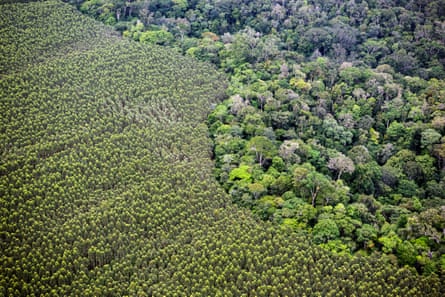 The companies involved in these activities all claim they are part of the Amazon solution because they only plant on land that was degraded more than 10 years ago. "We have a regenerative business model," says Suzano, adding that it plants more than 1.2m trees a day and only harvests what it plants.
There is plenty that it is not possible to quantify or measure. The analysis does not include the corporations providing services – the giant seed tech companies, or the construction companies building roads and houses, the hydropower companies and heavy machinery producers. Without measurable assets, it is impossible to estimate the value being produced for those companies within the legal Amazon territory. The timber and fishing industries have remained far more diversified, as have most of the crops (bananas, acai, cacao) besides the ones mentioned above.
And the analysis does not include the most valuable asset of all: land, and the role that the cattle industry has played in converting forest into pasture. The Science Panel for the Amazon concluded that 15.1m hectares (37.3m acres) of public land was taken into private hands between 1995 and 2017, and noted a trend in which "cattle enterprises bought or appropriated forested land at a relatively low market price and, after 'producing' land without forest, transferred it at the much higher price of land covered by pasture".
These operations may have yielded $400m a year in profit for that period alone, states the report, arguing that cattle is the perfect way to transform forest into private property.
One of the problems, observers say, is that an extractivist development model has prevailed in the Brazilian Amazon ever since it was opened up by the country's military dictatorship in the 1970s. The World Bank has belatedly recognised the folly of this approach, with a recent report finding that the losses caused by clearing the Amazon, at $317bn a year, were seven times higher than the gains from commodity extraction.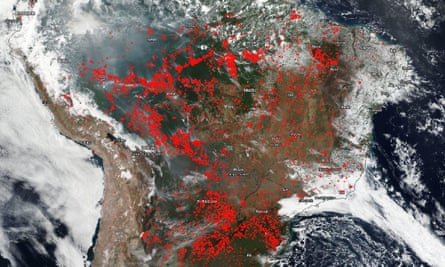 But the trend has been towards ever greater depletion of the forest to satisfy global markets and shareholders, encouraged by the Brazilian government which has helped things along with easily available finance, tax exemptions and hefty subsidies.
Meanwhile, it is still often impossible to establish the provenance of beef, gold or other commodities from the rainforest, and global market regulators and trade institutions have been criticised for continuing to permit opaque supply chains.
This logic, which has prevailed since the first European colonisers invaded South America more than 500 years ago, is now under intense scrutiny because the Amazon is so degraded that scientists warn this pillar of the global climate is close to collapse. At the very least, companies operating in this region need to be more accountable, more transparent, more efficient and more willing to pass on environmental costs to their customers and shareholders rather than nature.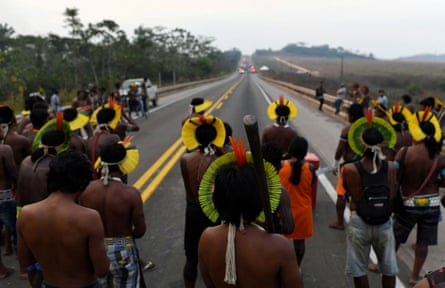 'Giving something back'
In response to the Guardian's analysis, several of the companies said they contributed to the local economy, followed national laws and tried to minimise their environmental impact. Their responses give an idea of the varying levels of commitment to "giving something back".
Brazil Biofuels argued it should not be considered an extractive company because it only planted palm oil plantations on land degraded before 2007. "The business model recovers the Amazon biome, contributes to the balance of the forest, stocks carbon, [and] works to recompose the soil cover and the biogeochemical and hydrological cycles. In addition, by generating employment and income for needy communities, it encourages forest preservation and reduces the impact of deforestation," it said.
Similarly, the eucalyptus firm Suzano said it was a "vocal critic of the lack of action to combat deforestation in Brazil" and had a regenerative business model. "Over 40% of our land is set aside for permanent conservation (nearly 1m hectares), including significant areas in the Amazon, Cerrado and Atlantic Forest biomes," the company said in an email. It claimed its social programmes had helped 30,000 people out of poverty and generated R$79m of income for local people.
The mining firm Vale stressed the role it plays in the local and Brazilian economy, saying the Carajas complex and other operations in the Amazon accounted for almost half of all Brazil's mineral exports, and it protected more than 800,000 hectares (2m acres) of rainforest in the state of Pará in partnership with Instituto Chico Mendes de Conservação da Biodiversidade. Vale said it "reaffirms its commitment to transparency and sustainable mining, promoting socioeconomic development and conservation in the areas where it operates".
Norsk Hydro said it had been established since 1905, with social responsibility as part of its culture. However, the move from joint venture ownerships to becoming an operator of large plants in remote areas of Brazil had been a steep learning curve. "We work closely with the communities where we operate. After the Brazil rainfall in 2018, we realised our relationship and trust from our neighbours wasn't as good as it should have been, so we have made efforts to improve our dialogue with local communities. We focus in particular on enabling young people to get an education, and on improving and implementing new technologies in our operations to reduce our impact," it said.
Amaggi, the largest private producer of soya beans in the world, said it did not recognise the Guardian's estimates of financial data because they were not based on a precise tool. The Brazil-based firm said it did not sell from areas deforested after 2008 in the Amazon biome, and that it ran social investment projects through foundations, including efforts to improve food security. During the pandemic, it donated more than 150,000 staple food kits.
The grain trader Cargill, the biggest privately owned company in the US, said it had accelerated its commitment to eliminate deforestation in its soya supply chain in the Amazon and two other biomes by 2025. The multinational said it was investing significantly in ending deforestation in South America by running programmes and training to help farmers, increasing technology to improve traceability, and investing in teams in Brazil and throughout South America to accelerate deforestation efforts.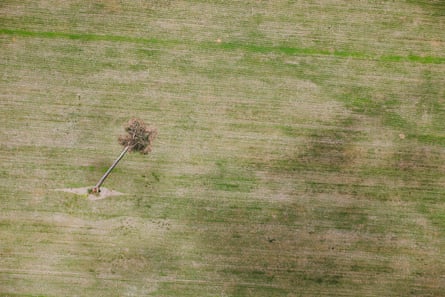 Minerva Foods, which operates numerous slaughterhouses in the Amazon, said it monitored the land use of its direct cattle suppliers and worked to get them into a programme to measure and reduce carbon emissions. The company said it used the best available technology to ensures compliance with environmental and land tenure regulations.
Marfrig told the Guardian that under a programme launched in 2020, it now monitored 100% of its direct suppliers, while for indirect suppliers the traceability rates reached 80% in the Amazon biome and 74% in the Cerrado biome. "Marfrig has been recognised as the leading animal protein company in various rankings, indices, lists and reports that serve as benchmarks for evaluating ESG [environmental, social and governance] policies and practices in recent years," it said.
Agropalma said it had a long history of preserving nature and respecting the communities close to its operations. "We are committed to zero deforestation: through a strict no-deforestation policy, since 2002, Agropalma no longer converts forests into palm plantations," it said. It noted it also had a longstanding partnership with Conservation International to monitor the biodiversity in its forest reserves.
JBS disputed the Guardian's analysis but declined to comment further.
Research by Gisele Lobato, Pablo Pires Fernandes, Andrew Downie, The Mining Observatory, Refinitiv, Imazon and Trase.
Tragic Train Derailments in India: Over 240 Lives Lost and Hundreds Trapped in Wreckage
By Satish Sharma | Contributor 'Voice of EU'
Two passenger trains in India met with a devastating accident, resulting in a death toll of at least 240 individuals and leaving hundreds more trapped inside severely damaged coaches.
The incident occurred approximately 1,600 kilometers (1,000 miles) northwest of New Delhi, the capital city. Rescue efforts are underway, with around 700 injured individuals already taken to nearby hospitals for urgent medical attention. The cause of the derailment is currently under investigation, as authorities work tirelessly to determine the factors that led to this catastrophic event.
Dattatraya Bhausaheb Shinde, the leading administrator in the Balasore district, confirmed the death toll and expressed deep sorrow over the tragedy. The extent of the devastation prompted an immediate response, with nearly 500 police officers, rescue workers, and medical personnel deployed to the scene. These brave individuals, equipped with 75 ambulances and buses, are diligently working to extricate approximately 200 individuals who remain trapped inside the wreckage.
According to Amitabh Sharma, a spokesperson for the railroad ministry, the derailment involved 10 to 12 coaches from one train, causing debris from the mangled coaches to spill onto an adjacent track. Tragically, another passenger train traveling in the opposite direction collided with the fallen wreckage. As a result, up to three coaches from the second train also derailed, exacerbating the scope of the disaster.
Initial reports indicate that the derailed train, known as the Coromandel Express, was en route from Howrah in West Bengal state to Chennai, the capital city of Tamil Nadu in southern India. The news of this horrific incident reached Indian Prime Minister Narendra Modi, who expressed his distress and offered his condolences to the affected families. In a tweet, he assured that all possible assistance is being extended, having already discussed the matter with the railway minister.
While the Indian government has taken measures to enhance rail safety, accidents continue to occur frequently on the vast railway network, which is the largest under a single management worldwide. India's railways carry millions of passengers daily, covering an extensive network of 64,000 kilometers (40,000 miles). Despite ongoing efforts to modernize infrastructure and equipment, many accidents are attributed to human error or outdated signaling systems.
This tragic incident serves as a stark reminder of the challenges faced in ensuring the safety of India's railway system. As rescue operations persist, the nation mourns the loss of lives and hopes for the swift recovery of those injured. The investigation into the causes of the derailment will play a crucial role in preventing similar incidents in the future.
---
We Can't Thank You Enough For Your Support!
— Compiled by Team VoiceOfEU.com
— For More Info. & News Submissions: info@VoiceOfEU.com
— For Anonymous News Submissions: press@VoiceOfEU.com
---