Indigenous communities in Brazil: Eight years old and 12 kilos: the child who has become an emblem of Brazil's neglect of the Yanomami | USA
A hammock of dark cloth envelops the tiny frame of a girl so thin that her skin is stretched tight over her ribs. She weighs just 12.5 kilograms, whereas the average weight for a child of her age is closer to 20. This photograph of the eight-year-old, a member of the Yanomami indigenous people who inhabit the Amazon rainforest, was taken in the village of Maimasi, in Roraima state in northern Brazil, and lays bare the chronic problem of poor healthcare facing indigenous people in the heart of the Amazon.
The child is suffering from malaria, pneumonia, malnutrition and worms in a region where there are no regular visits from healthcare workers and which is 11 hours on foot from the nearest clinic. The image was captured on April 23, a few days before she was airlifted to a hospital in the regional capital of Boa Vista, where she has now recovered from malaria but continues to be treated for other diseases. The picture has become a symbol of Brazil's historical abandonment of the Yanomami, who are fighting for their survival amid various crises: the escalation of violence by illegal miners, environmental issues that have caused hunger in some areas and the scarcity of access to medical attention.
There are areas where people have not received the Covid-19 vaccine because there are no health professionals

Júnior Yanomami, a member of the Indigenous District Health Council
Indigenous leader Darío Kopenawa, who authorized the use of the image for this report, explains: "In the Yanomami culture we cannot display the image of a frail, unwell child. But it is very important [to do so] because of the crisis we are going through." For the Yanomami, images of a person are an important part of their existence and they believe allowing them to be viewed when someone is unwell can weaken them further. When a member of the Yanomami dies, all memories of the deceased must be burned to preserve their spirit in the afterlife, but the community decided to publish this photograph when the child was awaiting treatment to draw the attention of the napëpë – the Yanomami word for non-indigenous people – to their suffering in the midst of the healthcare emergency that is threatening their way of life.
"This photograph is a response to the violation of the rights of the indigenous peoples," says Kopenawa. While malaria and the coronavirus move through the villages, community leaders report that healthcare teams have been reduced with medical professionals out of action due to the pandemic and other illnesses. Healthcare centers have been temporarily closed and there are no helicopters available to transport patients in remote areas. "We have been suffering for a long time, without a proper structure, without the professionals to assist us. With the pandemic, the situation has gotten worse," Kopenawa says.
These issues affect the most isolated communities in particular, where people depend on the sporadic visits of the medical teams. Júnior Yanomami, a member of the Indigenous District Health Council, adds: "There are areas where people have not received the Covid-19 vaccine because there are no health professionals. These are communities that are far away from the clinics and there is no way for people to get to them." In Brazil, ethnic groups are at the end of the line for the Covid-19 vaccine.
Malaria and malnutrition
"The health of the Yanomami is being neglected. Everything is lacking," continues Júnior Yanomami. According to the community leader the village of Maimasi, which is in the grip of a malaria outbreak and where several children are suffering from malnutrition and verminosis, had not been visited by healthcare teams in six months when they treated the girl in the picture (which was circulated by a Catholic missionary and published in Folha de São Paulo), at the end of April. The team that did make it there did not have enough medication for all those that needed it, he adds.
The Secretariat of Indigenous Health (Sesai), the government department responsible for the care of ethnic groups, gives a different version: they say that the team provided assistance on March 19 "but the family did not give its authorization for transfer to a hospital." Sesai also says it has sufficient reserves of medicines and medical professionals under contract, but it did not state how often the teams visit Maimasi. Sesai also failed to inform EL PAÍS of the number of incidences of malaria, malnutrition and infant mortality to give an idea of the spread of illnesses in the region.
These healthcare problems do not extend across the entirety of the Yanomami's lands – roughly the size of Portugal – but they are present in several communities. A study published last year by the Oswaldo Cruz Foundation (Fiocruz) in two areas, Auaris and Maturaká, provides some clues to the magnitude of the problem: 80% of children up to the age of five were suffering from chronic malnutrition and 50% from acute malnutrition in these locations.
Factors contributing to the problem include the scarcity of drinking water and a lack of nutritional guidance and prenatal attention during pregnancy, in addition to the frequency of cases of malaria, diarrhea and verminosis among communities. "We have been explaining our needs and asking the government for help since 2019," says Júnior Yanomami. "Now the situation is worse. Malnutrition has increased greatly. Where there is illegal mining, there is also the problem of hunger. And during the pandemic incursions have been more frequent. How can the hunger of the Yanomami be explained? They [the miners] pollute the rivers, they destroy the forest, they kill all the animals for hunting. We live off nature."
The residents of Maimasi are descendants of one of the groups that has been most affected by the opening of the BR-210 north perimeter federal highway in the 1970s, during the military dictatorship. During that time, a large part of the group died amid outbreaks of measles and other diseases transmitted by construction workers. They have been asking the government for a local clinic for years, but for now, the Yanomami in Maimasi are reliant on the occasional visits of healthcare teams.
The threat of illegal mining
If the situation wasn't already precarious enough, since last year it has gotten considerably worse. As the visits of the medical teams have dropped off, the activities of the illegal miners have increased, leading to a greater possibility of contagious diseases being passed on, and more violence. Cases of malaria, which have afflicted indigenous peoples for decades and which Sesai considers "endemic," continue to rise. According to Júnior Yanomami, this year alone 10,000 cases have been reported, which corresponds to a third of the entire Yanomami population of around 29,000 people. "The girl in the picture is probably an expression of the sum of these tragedies," says the monitoring network Red Pro-Yanomami y Ye'kwana in a statement.
The diverse sanitary, environmental and social problems the Yanomami face are not unrelated. Deforestation in the Amazon last April was at its highest rate over the past six years, according to the Brazilian National Institute for Space Research. Forest clearing has increased year-on-year and the resulting environmental imbalance and impact on biodiversity affect the diet of the peoples that inhabit the Amazon, who live on what they farm, fish and hunt.
In several areas, the presence of illegal miners and loggers also leads to the contamination of rivers with mercury, which contributes to malnutrition, dehydration and diarrhea. Faced with the reduction of resources in the forest and a subsequent lack of food, some indigenous people have started to look for work with the napëpë and adopted an industrialized and less nutritious diet. "You can't generalize and say that children are dying of malnutrition and hunger," says Kopenawa. "There is a problem where there are illegal miners. Where there are none, the children are healthy, eat well and go about their activities. What is lacking is medical attention. The way of life of the Yanomami is under threat. Our lands are vulnerable against so many problems at once."
In addition to health and environmental problems, violence has escalated in some areas such as the indigenous community of Palimiu, in Roraima. Earlier this month, the inhabitants were subjected to a sustained attack by illegal miners who aimed shots, bombs and tear gas at them. A week ago, the miners exchanged gunfire with the federal police while they were looking into the complaints about attacks on the village. Júnior Yanomami, who was visiting the community at the time, says the scale of the violence was unprecedented. "I had never seen so many gunshots. Only in the movies. There were a lot of them [illegal miners] and they had heavy weapons."
The way of life of the Yanomami is under threat. Our lands are vulnerable against so many problems at once

Indigenous leader Darío Kopenawa
Last year, the Yanomami set up a sanitary barricade to stop the illegal miners from entering their lands and to try and prevent the spread of the coronavirus. But the Uraricoera river, where the barrier was set up, is one of the main thoroughfares of activity for miners. On April 24, the Yanomami prevented a group from passing through. They attempted to negotiate to stop them from returning. The response to their request, according to Júnior Yanomami, came half an hour later with shots fired in the direction of the village. The Yanomami defended themselves with arrows and rifles.
The various conflicts during the past week, according to the indigenous people, left three miners and a Yanomami wounded. Two children drowned while fleeing from the firing, say community leaders. The last attack reported took place last Sunday. "It's a very serious situation. Everybody there is very afraid. I stayed behind," says Júnior Yanomami. "There are Yanomami in danger. I fear there could be a massacre at any moment. The federal government has to do something."
Indigenous organizations say the stance of Brazilian President Jair Bolsonaro, who has spoken out against the demarcation of the Yanomami's lands and expressed his support for the regularization of mining on indigenous territories, is stoking the conflict. On May 12, the army deployed soldiers in Palimiu, but they were withdrawn just hours later. The 1st Infantry Brigade, based in Boa Vista, did not respond to a request to clarify if they would dispatch units again and what the reasons were for their standing down.
In the meantime, the Yanomami remain in a state of alert and fear, say community leaders. Until the panorama changes, they will also be without medical services after the Sesai withdrew their workers due to the seriousness of the situation. "The active service unit will be re-established as soon as it is possible to operate in safety," says the Secretariat of Indigenous Health, adding that emergency care will be carried out as and when possible in the indigenous health care district that is outside the territory. For its part, the governmental National Indian Foundation did not respond to El PAÍS for this report.
"The atmosphere is one of fear. A lot of fear," says Júnior Yanomami. "At the moment they are on their own, without the federal police, without the army, and without medical aid. They are alone to defend their homes."
English version by Rob Train.
Bereaved then evicted by in-laws: Kenya's widows fight disinheritance | Global development
Within months of the death of her husband in 2014, Doreen Kajuju Kimathi, from Meru, eastern Kenya, was told that his bank accounts had been frozen, and she had been forced out of her home by her in-laws.
The pregnant 37-year-old was left with no resources to fight back, and returned to her parents' home. "It was traumatising, and I went into depression for five years," says Kimathi.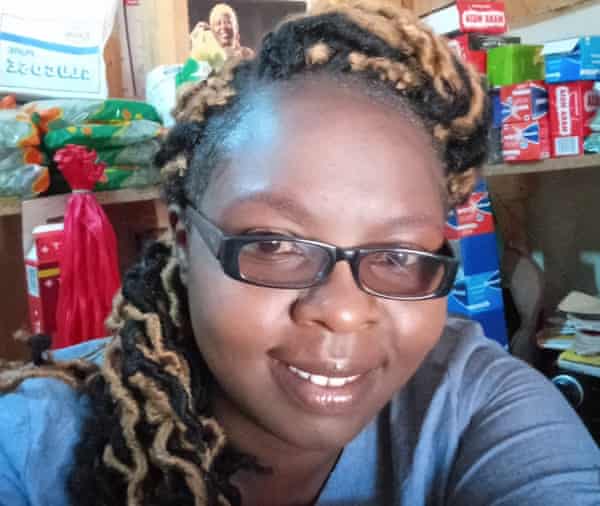 Her experience is far from unique. While Kenya protects widows' inheritance in theory, the patriarchal culture and the influence of colonial legislation that restricted married women's property rights means the law is often not enforced.
"There is an entire parallel system operating outside succession laws," says Roseline Njogu, a Kenyan lawyer. "Years of law reform have led us to formal equality, but equality of law doesn't mean equality of power, and that's where we get tripped up."
Human rights groups report that discriminatory practices in marriage limit women's capacity to own land. According to the Kenya Land Alliance, only 1% of land titles are registered to women, and another 6% are registered jointly with a man.
While children have equal inheritance rights, land is more often passed on to sons, leaving daughters with fewer assets, and making a future wife vulnerable to eviction if her spouse's family regard the property as theirs.
For young widows such as Kimathi, it can be even harder to hold on to marital property. "You're considered less entitled to it because you're expected to remarry," she says.
But a fightback is under way. Grassroots organisations are emerging all around the country to build community awareness of women's legal rights. One group, the Come Together Widows and Orphans Organization (CTWOO), has offered legal advice and support to nearly 500,000 widows since 2013.
The NGO is trying to address disinheritance at its roots. It works with other groups to increase financial and legal literacy across the country, especially among married couples, encouraging them to discuss finances openly, and to write wills.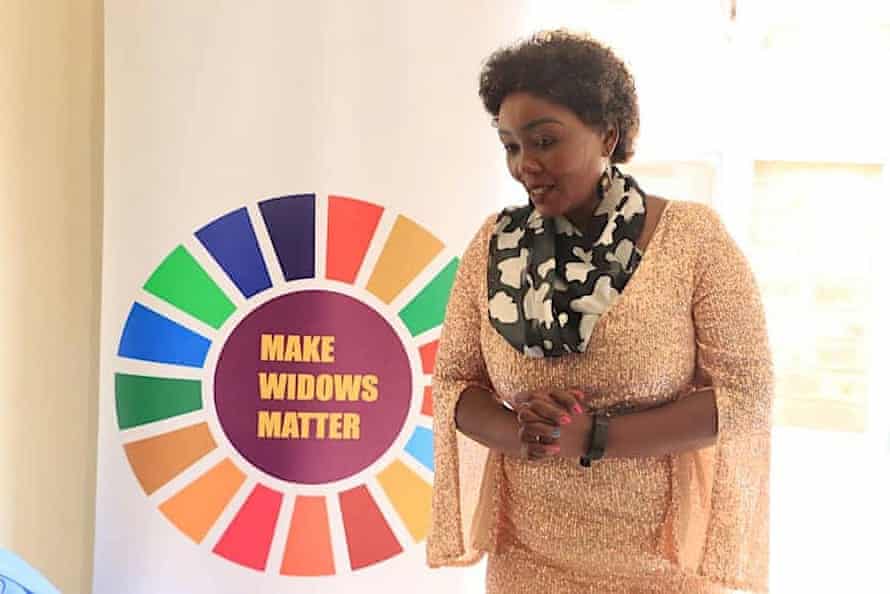 The founder, Dianah Kamande, says that – contrary to popular belief – most dispossessed widows are middle-class, like Kimathi, not poor. The poor usually have less property, and the rich have access to lawyers.
Kamande says death and estate planning are still taboo topics for many married couples, and that some people obscure their wealth. "Men keep lots of secrets about money from their wives, and trust their mothers and siblings more – who in turn disinherit the wife and children," she says.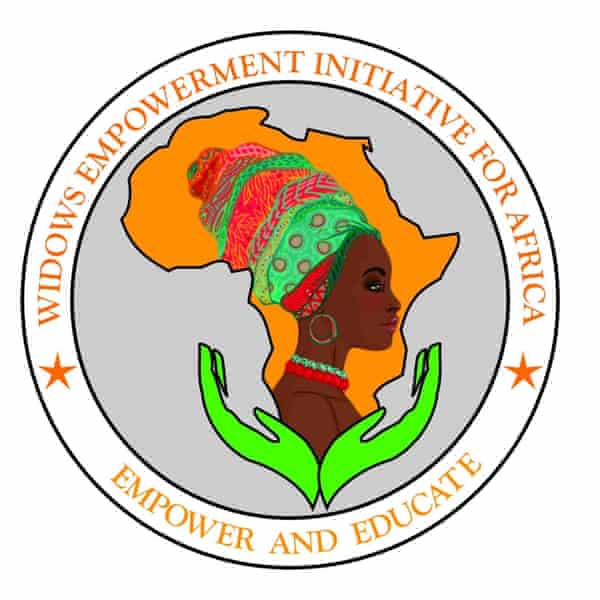 The country's Unclaimed Financial Assets Authority says it has 50bn Kenyan shillings (£347m) in unclaimed assets, and about 40% is money left by people after they die. Concerned by the rising number of unclaimed assets, research by the authority found roughly 43% of Kenyan respondents said they would not disclose their financial assets to anyone – even people they trusted.
"There's secrecy around financial investments. For many of the people who find out about the assets left by their spouse, it's a eureka moment," says Paul Muya, of the UFAA.
Five years after being widowed, Kimathi's life was still on hold. She had looked into hiring a lawyer but could not afford it. Without access to the family property, it was difficult for her and her son to get by, and she had to rely on help from her parents and sister.
But through the CTWOO, she found out that she did not need a lawyer to access the courts. She filed a claim, and within a year had gained access to almost all of her dead husband's property. Last year, Kimathi opened a bar and restaurant in Kitui, 110 miles east of Nairobi.
"It was a huge relief to get the money. Being a widow in Kenya is financially and socially isolating, and knowing what that's like pushed me to help others in the same situation," says Kimathi, who now volunteers with a widows' support group.
Sign up for Her Stage to hear directly from incredible women in the developing world on the issues that matter to them, delivered to your inbox monthly:
WHO concerned about first cases of monkeypox in children | Science & Tech
Reports of young children infected by monkeypox in Europe – there were at least four in recent days, with a fifth one recorded a few weeks ago – have raised concern about the progress of an outbreak now affecting more than 5,500 people in 51 countries.
The health organization's Europe chief, Hans Kluge, also warned on Friday that overall cases in the region have tripled in the last two weeks. "Urgent and coordinated action is imperative if we are to turn a corner in the race to reverse the ongoing spread of this disease," said Kluge.
The WHO has not yet declared the outbreak a global health emergency, however. At a meeting last Saturday, the agency ruled it out but said it could change its views if certain scenarios come to pass, such as a spike in cases among vulnerable groups like children, pregnant women and immunocompromised people. Available data shows that children, especially younger ones, are at higher risk of serious illness if they become infected.
The last known case of a child contracting monkeypox was reported on Tuesday in Spain, where a three-year-old was confirmed to have the disease. Cases in Spain are now in excess of 1,500 according to health reports filed by regional governments.
Also on Tuesday, Dutch authorities reported that a primary school student had become infected and that contact tracing had been initiated to rule out more cases within the child's close circle of contacts. On Saturday, France reported one confirmed case and one suspected case among elementary school students.
The UK has so far recorded at least two infections in minors. The first case, reported in May, involved a baby who had to be taken to intensive care for treatment with the antiviral Tecovirimat, of which few doses are available but which has already begun to be distributed in several countries. British authorities this week reported a second case of a child with monkeypox. The UK currently has the biggest monkeypox outbreak beyond Africa.
The main vaccine being used against monkeypox was originally developed for smallpox. The European Medicines Agency said earlier this week it was beginning to evaluate whether the shot should be authorized for monkeypox. The WHO has said supplies of the vaccine, made by Bavarian Nordic, are extremely limited.
Until May, monkeypox had never been known to cause large outbreaks beyond Africa, where the disease is endemic in several countries and mostly causes limited outbreaks when it jumps to people from infected wild animals.
Jury calls for sweeping reforms to Canada's approach to femicide | Canada
A community in rural Canada has made a series of transformative recommendations at a coroner's inquest that – if adopted – could position the country's most populous province as a leader in preventing femicides, particularly those carried out by an intimate partner.
The jury in Renfrew County, Ontario, just west of Canada's capital, delivered 86 recommendations this week in a unanimous verdict on the deaths of three local women, who were killed by the same man on a single morning nearly seven years ago.
The boldest was to have the Ontario government "formally declare intimate partner violence as an epidemic" that requires "significant financial investment" and deep systemic change to remedy.
Since the triple homicide on 22 September 2015, 111 women in Ontario have been murdered by their current or former partner, the inquest heard. Every six days in Canada, a woman is killed by her intimate partner, according to Statistics Canada.
The jury also recommended official prominence be given to the word "femicide" – to have it be listed as a manner of death by coroners in the province and added to the criminal code of Canada to underscore the misogyny beneath the killings of women and girls because of their gender.
"A lot of the recommendations are groundbreaking," said Pamela Cross, a lawyer and expert on intimate partner violence in Ontario who testified at the inquest.
The inquest, which heard from nearly 30 witnesses over three weeks, was meant to examine the systems that broke down in the weeks, months and years leading up to the day Basil Borutski got in a borrowed car, drove to Carol Culleton's cottage and strangled her with a coaxial cable, then moved on to Anastasia Kuzyk's house where he shot her to death and then to Nathalie Warmerdam's farm where he shot her too.
All three women had previously been in an intimate relationship with Borutski. He had been in and out of jail for assaulting Kuzyk and Warmerdam and was on probation at the time of the murders and subject to a weapons ban.
Borutski had been flagged as "high risk" two years before the triple homicide, the inquest heard, and exhibited 30 out of 41 risk factors identified by Ontario's domestic violence death review committee – including a deep sense of victimhood and the ability to convince new partners he was innocent and unfairly targeted by police in his prior convictions.
Police witnesses told the jury Borutski was very good at "manipulation" and constantly flouted court orders, including never showing up to a mandated partner assault response program.
The jury heard from family members, including Valerie Warmerdam, Nathalie's daughter, who painted a nuanced and empathetic picture of Borutski as a troubled stepfather. It heard from a frontline worker who described Warmerdam and Kuzyk's constant terror that Borutski would kill them or harm their family.
The inquest jury demanded decision-makers make "significant financial investments" in ending violence, have police all use the same records management system and create clear guidelines for flagging high-risk abusers. It urged the study of disclosure protocols like Clare's Law, which is used in the United Kingdom and in parts of Canada to allow a concerned person to check if their partner has a police record of intimate partner violence.
Valerie Warmerdam welcomed the verdict, but underscored the need for action on the part of governments who will receive these recommendations in the wake of the inquest. "I want change," she said. "These recommendations are a good start, if they are actioned. That's a big if."
Kirsten Mercer, counsel to End Violence Against Women Renfrew County (EVA), noted that it was the jury themselves who added the epidemic recommendation among 13 others, including creating a registry of high-risk offenders akin to the sex offenders registry, and exploring electronic monitoring of those charged or found guilty of an IPV-related offence.
"The jury has asked that we tell the truth about intimate partner violence," Mercer told the media after the verdict. "The jury has asked that we put our money where our mouth is."
The idea to add femicide to the coroner's list of manners of death and to the Criminal Code of Canada came from the joint submission. Countries in Latin America have already added this as a criminal offence, she said, and should be looked to as a model for how to do it here.
Accountability was a priority for this jury, Mercer said. The verdict called for the creation of an accountability body akin to the United Kingdom's domestic abuse commissioner and a specific committee to make sure this verdict does not just languish in decision-makers' inboxes.
"We are not going to wait forever any more."