'I feel more secure': how a holistic approach helps India's beggars build a better life | Global development
Pandit Tulsidas, 52, was resting under a tree by a road junction in Jaipur, Rajasthan, where he had begged for years.
When an official approached him about a government scheme that would teach him job skills, he rejected the offer. When the man said his meals would be looked after and he would have a room to share with only one other person, he refused again.
"But when he told me I was guaranteed a job, I accepted," he says, fearing that otherwise: "After the training, I'd end up back on the streets, because how can I eat without an income?"
Six months on and Tulsidas works at a snack stand outside a Jaipur hospital, a job that pays him 11,000 rupees (£110) a month. So great is his sense of responsibility to his customers that the interpreter has to wait a good two hours before Tulsidas has a free moment to chat.
Getting people off the streets is usually done by bundling them into a police van and hauling them away to a crowded, dirty shelter. Keeping them off the streets is a problem India has so far failed to crack.
Government efforts are sporadic. When a VIP visit is due, beggars are generally briefly removed before reappearing soon afterwards. Rarely has any scheme addressed the poverty and unemployment that puts people on the streets but that may be beginning to change.
The Rajasthan Skill and Livelihood Development Corporation (RSLDC) has developed a four-month scheme for 100 men interested in developing their skills and who have families to support.
After an assessment, it's established that some can cook, some know a little bookkeeping, others can bake and so on. For four months, trainers then work to build on these skills. Employers are enlisted to provide jobs and can visit the training centre.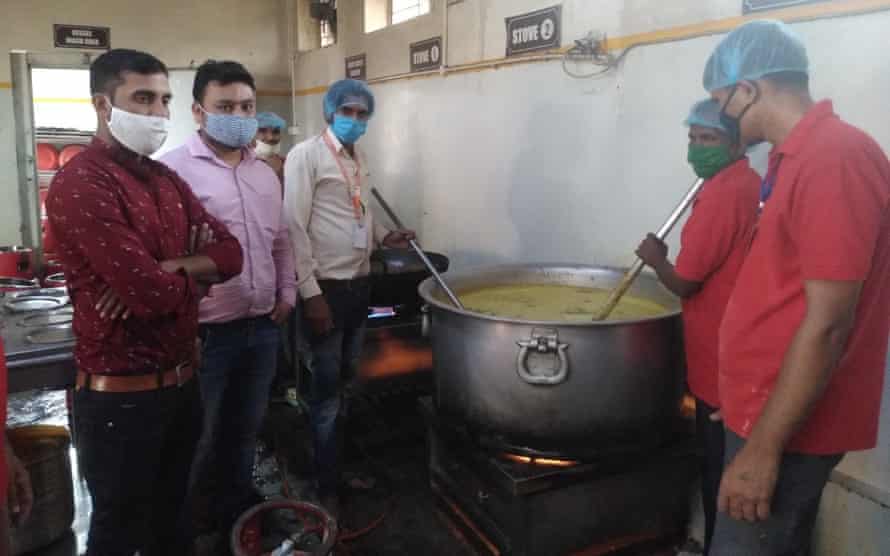 The men are given shelter and food and receive 230 rupees (£2.30) a day, slightly more than India's minimum wage. This small sum goes a long way to fostering self-respect in people who have known only insecurity.
For a fortnight before the training, the men are given practical and emotional support as they get their bearings. "We give them counselling, yoga, football, meditation, nutritious meals, clean beds and a good sleep. On the first day, they get a shower, have their unkempt hair and beards trimmed, and clean clothes," says Niraj K Pawan, director of RSLDC.
Without counselling, many of the men would drop out, says Pawan. "They need someone to take an interest in them, to talk to them about what brought them to the street and whether they really do want to work and support themselves. I call it a 'mind wash' that helps them see clearly."
Rakesh Jain, RSLDC's deputy general manager, believes it is a crucial aspect of rehabilitation. "In one group, we took our eye off the ball and neglected the counselling, and several beggars dropped out. The counselling is as important as the training," says Jain.
It is this holistic aspect that accounts for its initial success, says Neelam Sharma, a social worker who spent years trying to teach beggars basic numeracy and literacy in Delhi parks through her charitable organisation Deep Jyoti.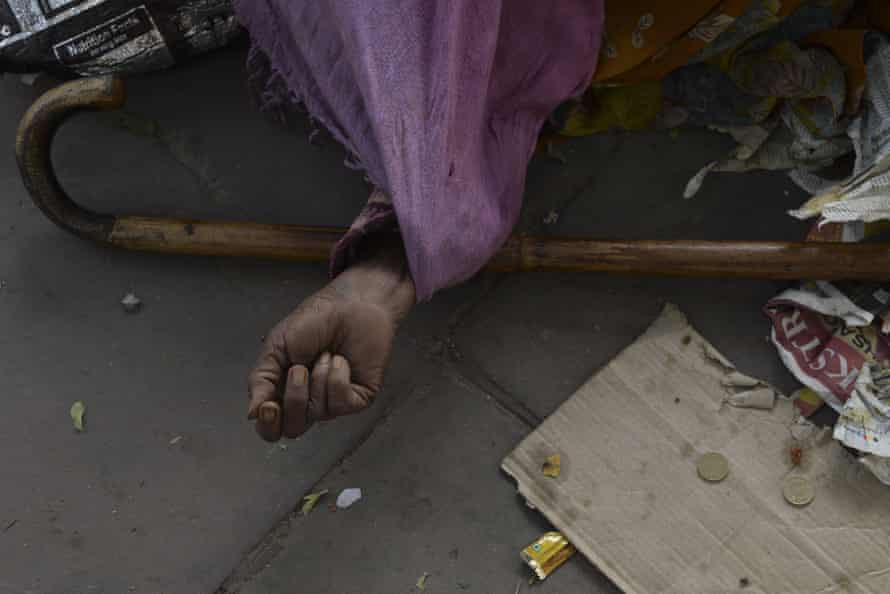 "I realised I was wasting my time. They can't concentrate if they are hungry and worrying about their next meal. You have to look after all their basic needs – food, clothes and shelter – before you start anything and no government scheme has ever had a holistic approach. They are taken to a shelter, but what then? With no income, they are back on the streets," she says.
The first question Pawan is asked is: "How will we eat if you take us off the streets?"
Of the first 100 men, 60 are now working in cafes, bakeries or in other trades, earning salaries to go into bank accounts the RSLDC opened for them. The remaining 40 are still in training.
A 2021 study by the Delhi-based Institute for Human Development found 80% of 20,000 people begging in the capital wanted to work.
According to the survey, beggars make less than 200 rupees a day on average, with many picking up casual labouring jobs whenever they could to supplement this.
This is what Surendra, 50, used to do. Sometimes he managed to send a little money back to his village but more often than not, this was impossible. Now, after his training, he works for Akshay Patra, which provides food parcels and meals at schools across India.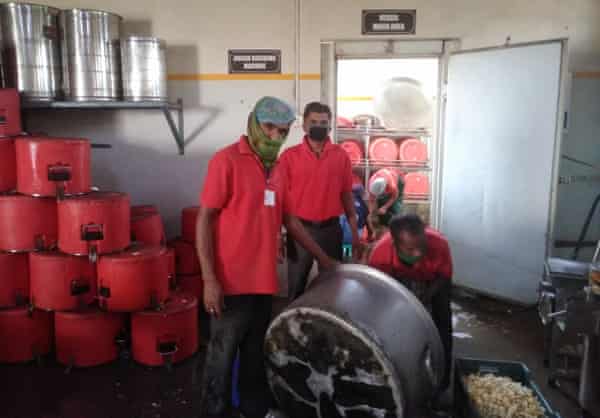 "I feel more in control of my life now, more secure. Before, I never used to know how each day was going to turn out. Since my work helps to feed hungry people, I try to do it well – I know what hunger is," he says.
For Surendra, as well as the promise of a job, what really impressed him was what happened when he mentioned an accident he had had.
"My right shoulder had been bothering me ever since. The RSLDC people arranged for a doctor to treat my old injury. That made me think they were genuinely interested, not just in cleaning up the streets, but in my welfare," says Surendra.
Rajasthan plans to replicate the scheme across the state. The Ministry for Social Justice and Empowerment is working on launching pilot projects in 10 cities. But it is not yet known whether these will guarantee jobs.
Harsh Mander, a social activist and former civil servant, is usually cynical about government schemes for "telling the poor how to live their lives".
He is wary of those in power imposing their own notions of dignity on the poor, arguing that for some people, the little money they get from begging is preferable to working in a factory for 12 hours and earning only just enough to survive.
"That said, in principle, the scheme sounds fine. But we just have to watch out that such schemes don't become a factory for churning out cheap, unprotected labour," says Mander.
Climate crisis leaving 'millions at risk of trafficking and slavery' | Global development
Millions of people forced to leave their homes because of severe drought and powerful cyclones are at risk of modern slavery and human trafficking over the coming decades, a new report warns.
The climate crisis and the increasing frequency of extreme weather disasters including floods, droughts and megafires are having a devastating effect on the livelihoods of people already living in poverty and making them more vulnerable to slavery, according to the report, published today.
Researchers from the International Institute for Environment and Development (IIED) and Anti-Slavery International found that drought in northern Ghana had led young men and women to migrate to major cities. Many women begin working as porters and are at risk of trafficking, sexual exploitation and debt bondage – a form of modern slavery in which workers are trapped in work and exploited to pay off a huge debt.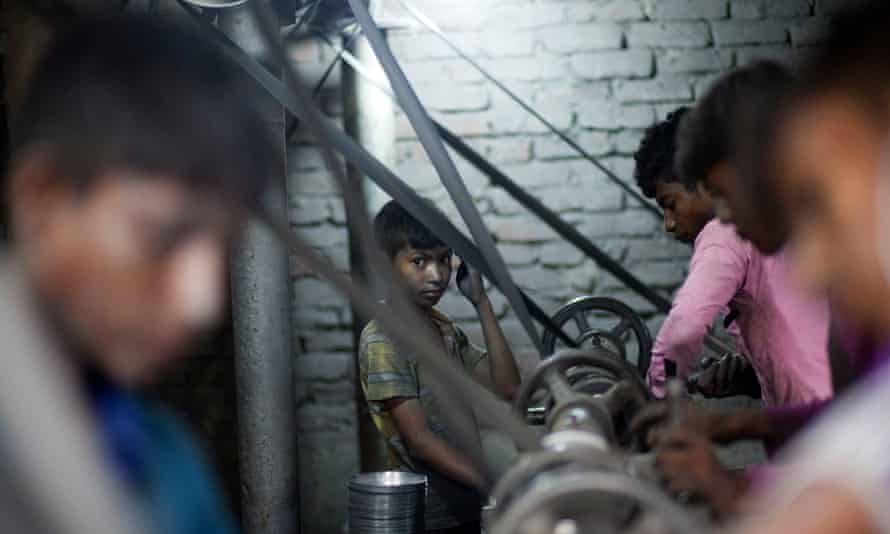 One woman, who migrated to Accra from northern Ghana, used to farm until the land was ruined by flooding and she was forced to move. For seven years she has worked as a porter (kayayie), carrying items on her head.
She said: "Working as a kayayie has not been easy for me. When I came here, I did not know anything about the work. I was told that the woman providing our pans will also feed us and give us accommodation. However, all my earnings go to her and only sometimes will she give me a small part of the money I've earned."
She dropped a customer's items once and had to pay for the damage, which she could not afford. The woman in charge paid up on condition that she repay her. She added: "I have been working endlessly and have not been able to repay."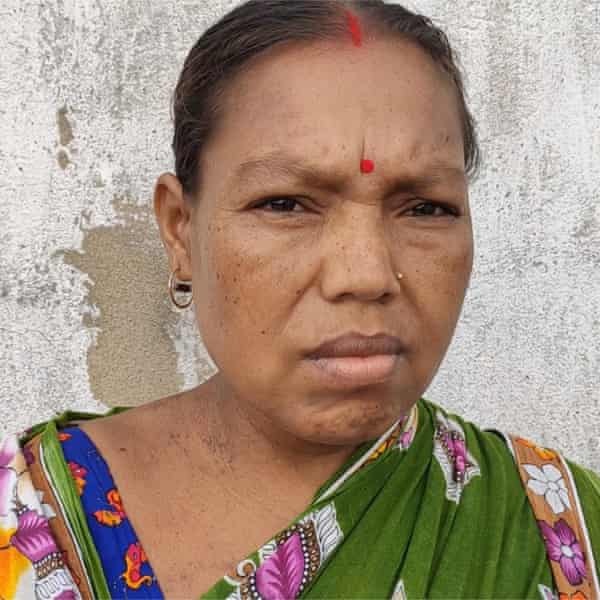 In the Sundarbans, on the border between India and Bangladesh, severe cyclones have caused flooding in the delta, reducing the land available for farming. With countries in the region tightening immigration restrictions, researchers found that smugglers and traffickers operating in the disaster-prone region were targeting widows and men desperate to cross the border to India to find employment and income. Trafficking victims were often forced into hard labour and prostitution, with some working in sweatshops along the border.
Fran Witt, a climate change and modern slavery adviser at Anti-Slavery International, said: "Our research shows the domino effect of climate change on millions of people's lives. Extreme weather events contribute to environmental destruction, forcing people to leave their homes and leaving them vulnerable to trafficking, exploitation and slavery."
The World Bank estimates that, by 2050, the impact of the climate crisis, such as poor crop yields, a lack of water and rising sea levels, will force more than 216 million people across six regions, including sub-Saharan Africa, south Asia and Latin America, from their homes.
The report is a stark warning to world leaders in advance of the Cop26 UN climate summit in Glasgow in November and calls on them to make sure efforts to address the climate emergency also tackle modern slavery. The report says labour and migrant rights abuses are disregardedin the interests of rapid economic growth and development.
Ritu Bharadwaj, a researcher for the IIED, said: "The world cannot continue to turn a blind eye to the forced labour, modern slavery and human trafficking that's being fuelled by climate change. Addressing these issues needs to be part and parcel of global plans to tackle climate change."
Putin faces test of popularity in Russian election
Russians head to the polls on Friday for parliamentary elections in a test of authority for president Vladimir Putin, whose United Russia party is polling at a near-historic low of just 30 percent. There are few legitimate international observers, after the ODIHR, a Warsaw-based European monitoring body, declined to go because authorities refused to give them proper access. But some pro-Russian MEPs, such as France's Thierry Mariani, are going anyway.
'It helped me get away from crime': Cape Town's College of Magic – a photo essay | Global development
To fans of JK Rowling's books, the story may sound somewhat familiar: a young boy living in difficult circumstances is enrolled in a mysterious school far from home, where his life is changed for ever by the transformative power of magic.
Anele Dyasi's story is no fairytale, though, and the school in question is not Hogwarts, but the College of Magic in Cape Town, a unique institution that has been training some of the continent's most skilled illusionists since the 1980s.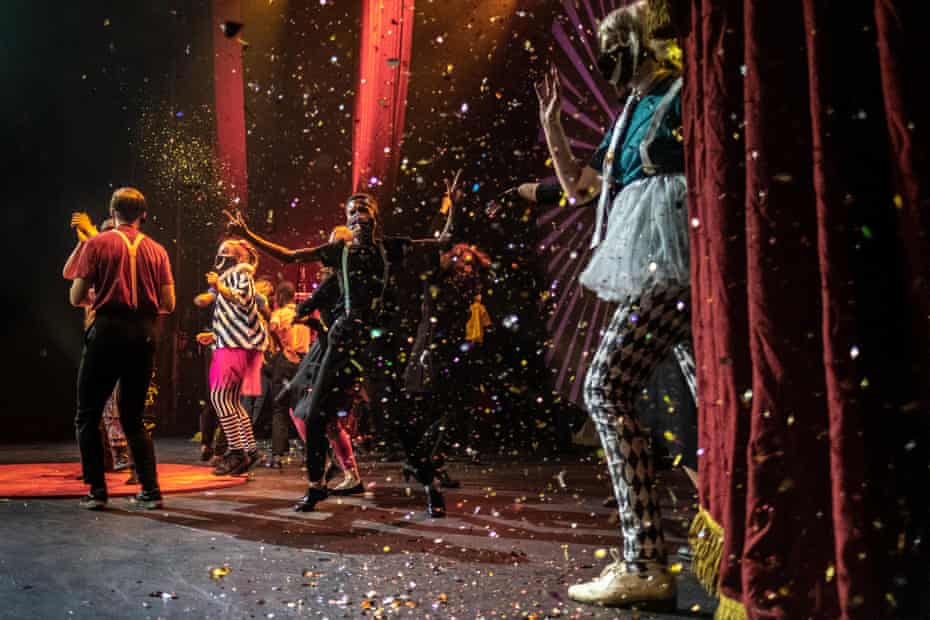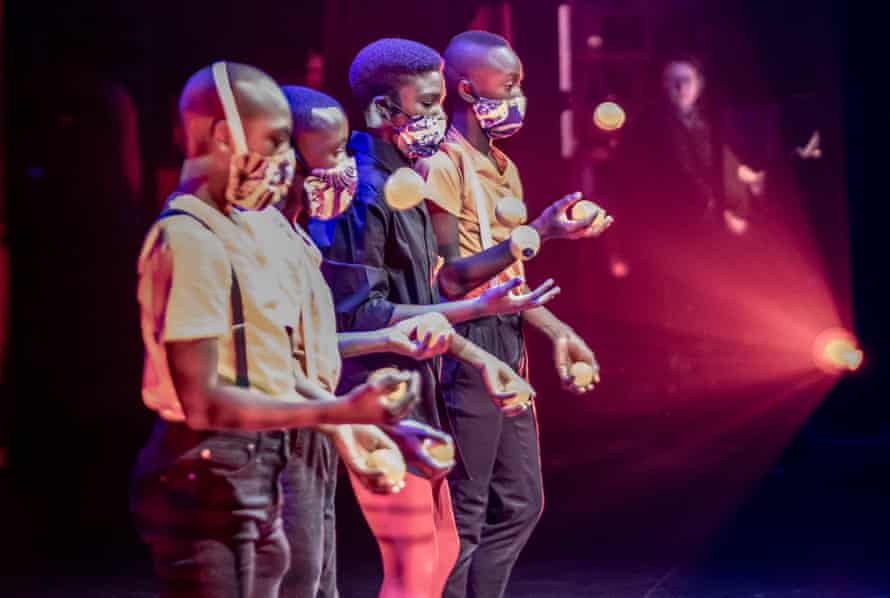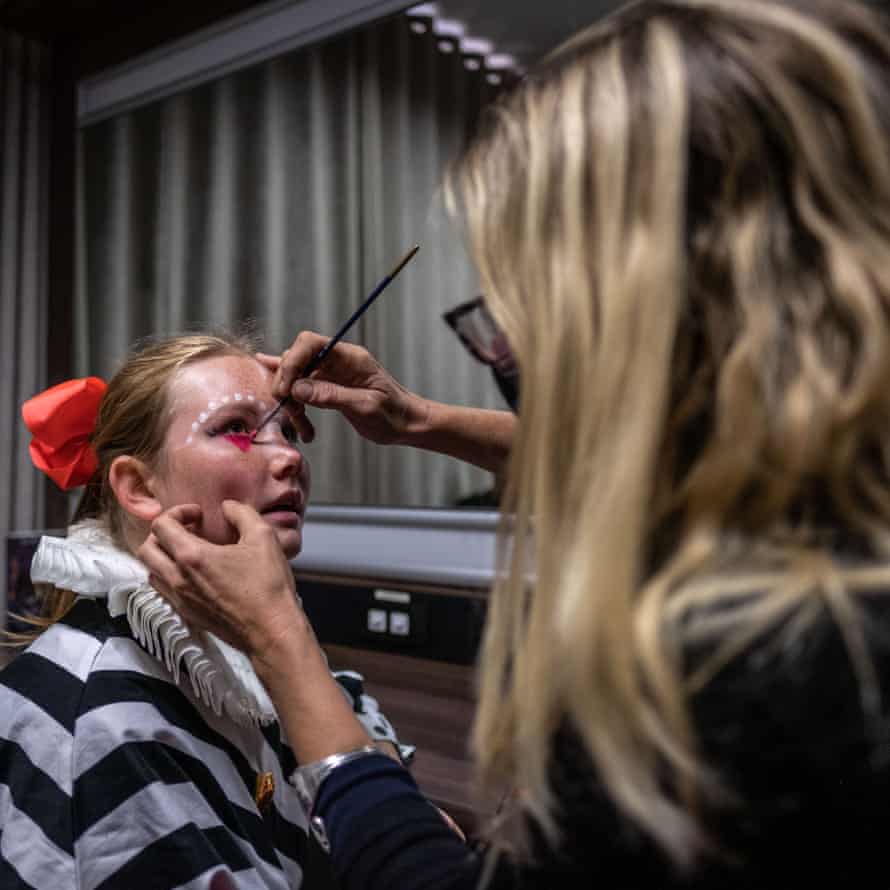 Dyasi, who grew up in the sprawling township of Khayelitsha, where violent crime is rife and opportunities are few and far between, was 10 when the college began to train him in the ways of magic and sleight of hand. Within four years he was representing South Africa at magic competitions as far afield as Las Vegas and Beijing and had become a role model for a new generation of budding magicians.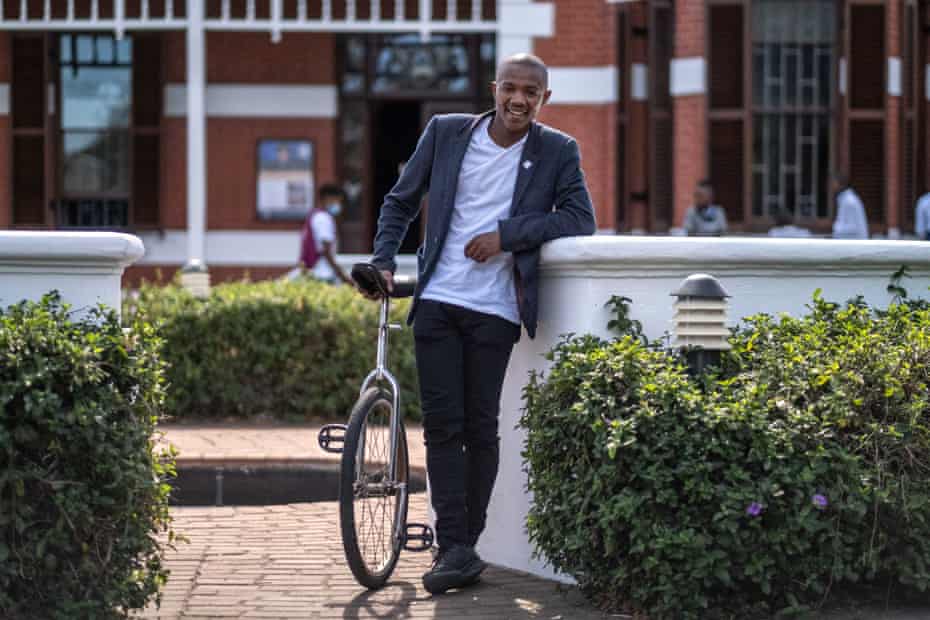 "I think of it more as a college of life," says Dyasi, now 23, and a teacher at the college. "It helped me get away from the crime and gangsterism."
Dyasi says the most important things he learned in his six years as a student at the college had less to do with magic and more to do with self-confidence and effective communication: skills that he feels have left him in a good position to face life's challenges.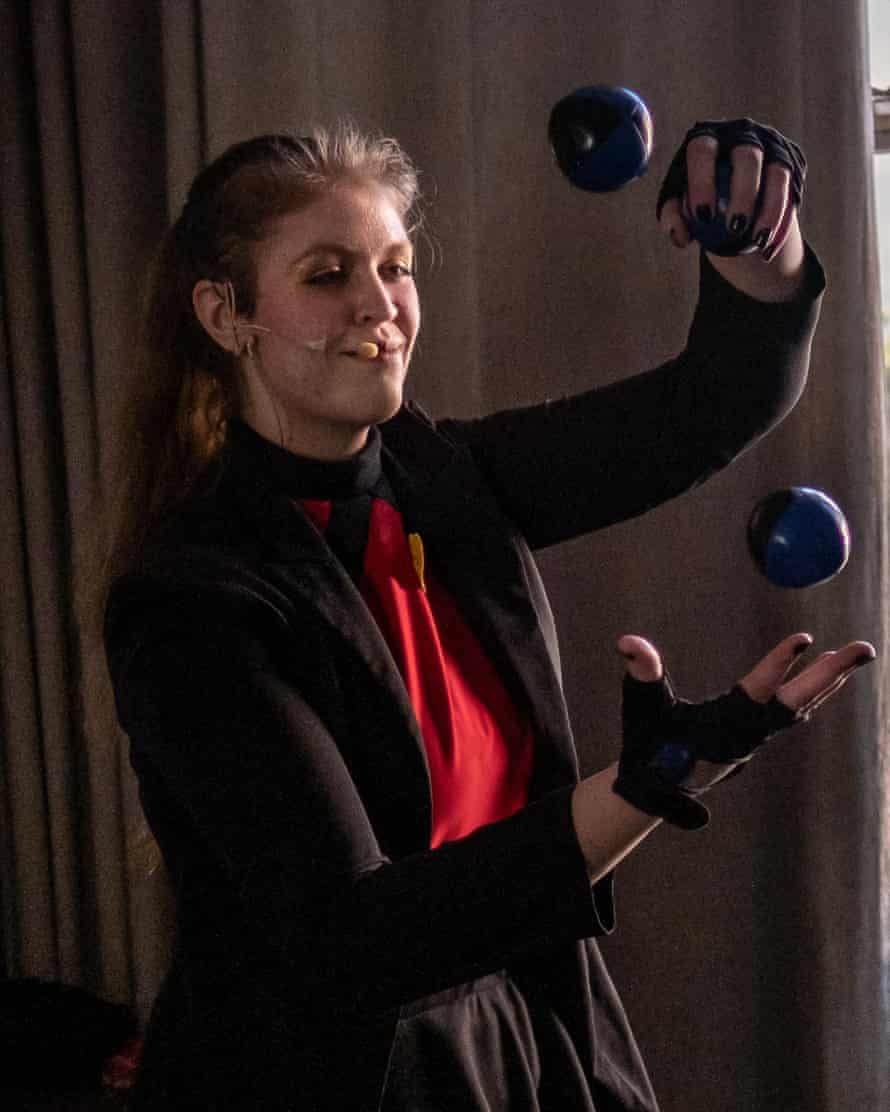 On this particular Saturday, clad in a flamboyant polka-dot blazer over a plain white T-shirt, he is teaching closeup card magic to a class of fifth-year students who scrutinise every move of his fingers as they try to figure out the trick. Outside the window, younger students are juggling with batons and doing circuits around the car park on unicycles.
Less research has been done on the educational benefits of learning magic than other performing arts such as music, dance or circus. But the studies that do exist have linked it to physical and psychological benefits such as improved focus, a greater ability to solve problems and think laterally, better interpersonal skills, increased self-worth and an enhanced aptitude for teamwork.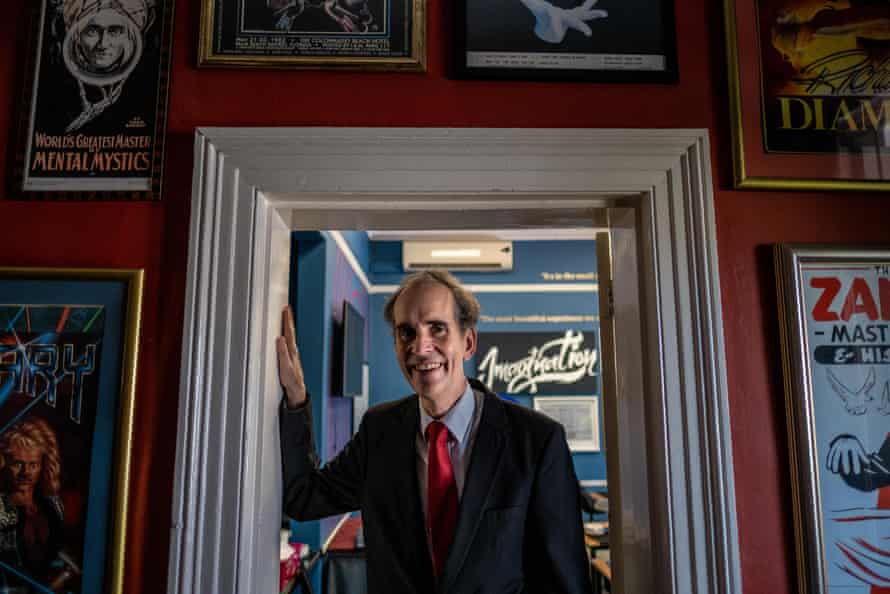 "When we started out we never thought of all the spin-off benefits," says David Gore, founder and director of the college. "We didn't realise just how powerful magic was as a tool."
The college's students frequently give public performances at local venues, and Gore says he has observed how, within a matter of months, first-year students who arrived at the college shy and recalcitrant routinely end up being confident enough to perform on stage in front of hundreds of strangers.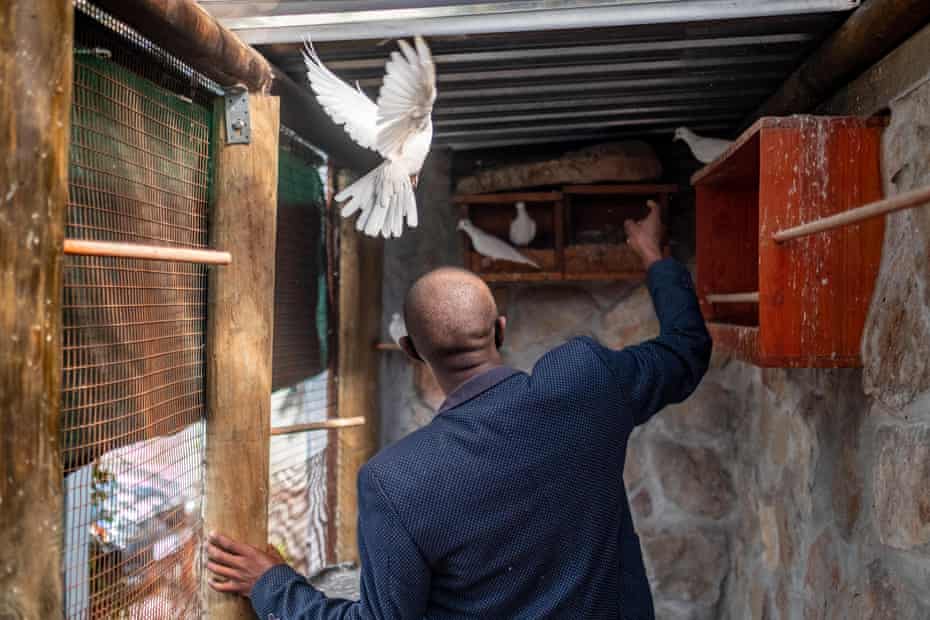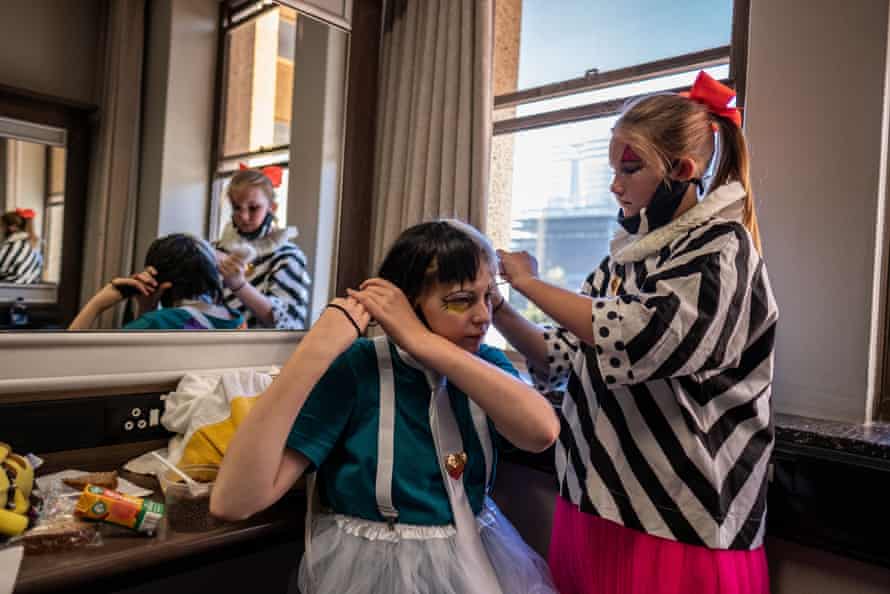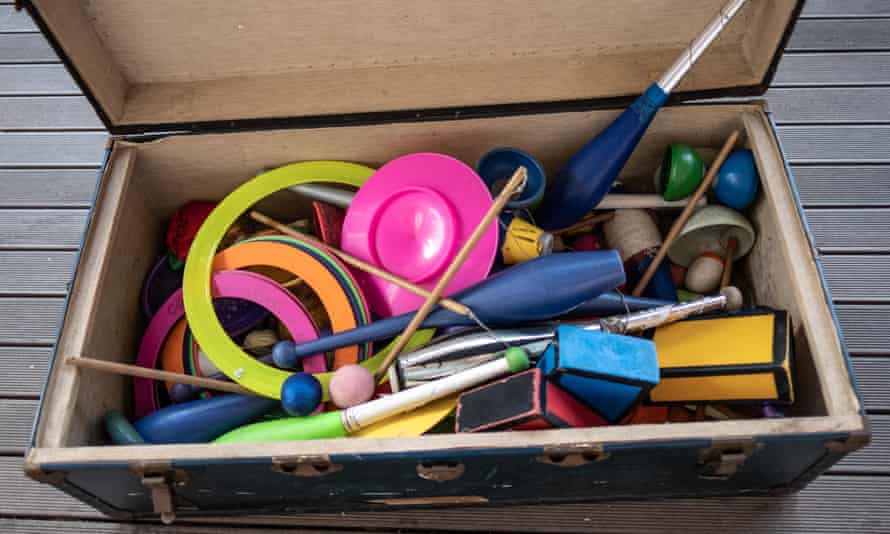 Gore was just 19 when he and a colleague marched into the offices of a local newspaper wearing top hats and tailcoats and announced that they were starting a school for magicians. The newspaper published a story and before long 34 children had signed up. In the 40 years since, several thousand more students have come and gone through the hallways of the ramshackle Victorian mansion that houses the college.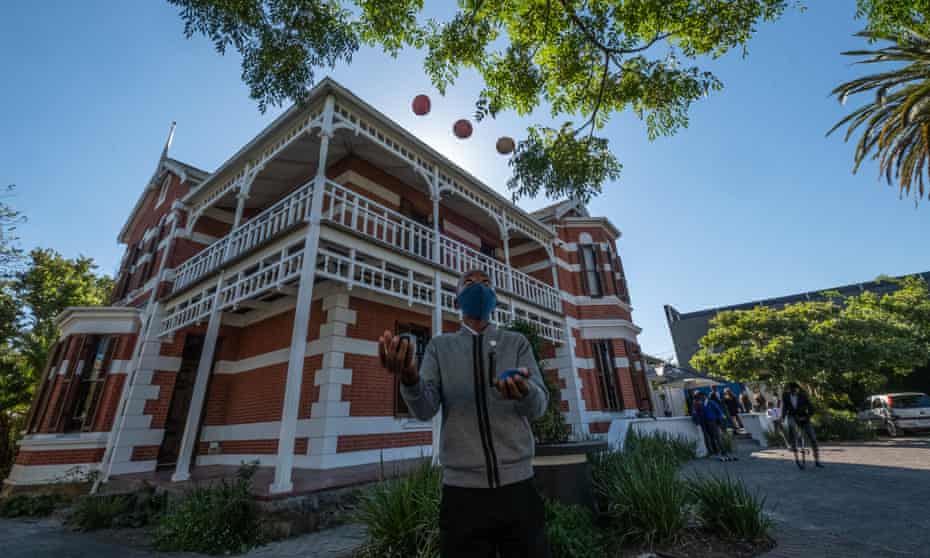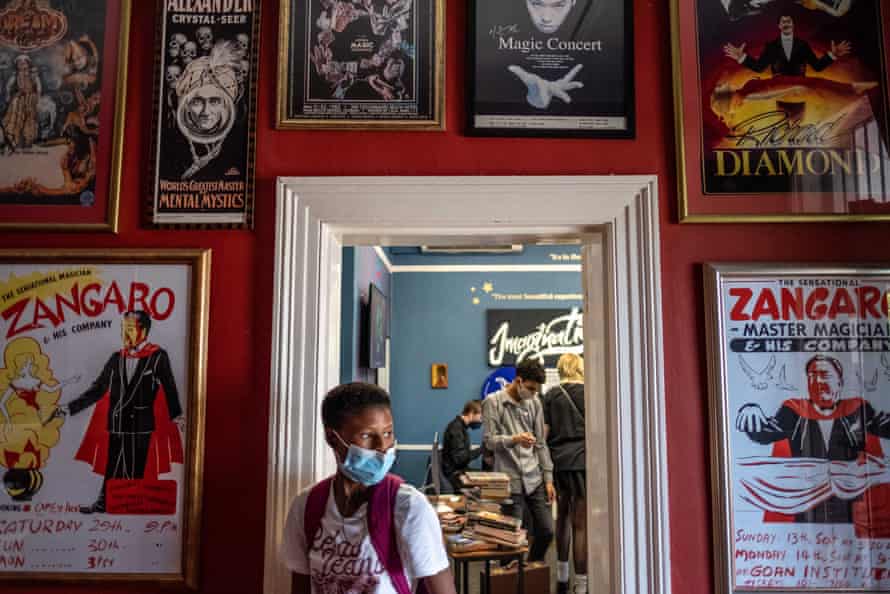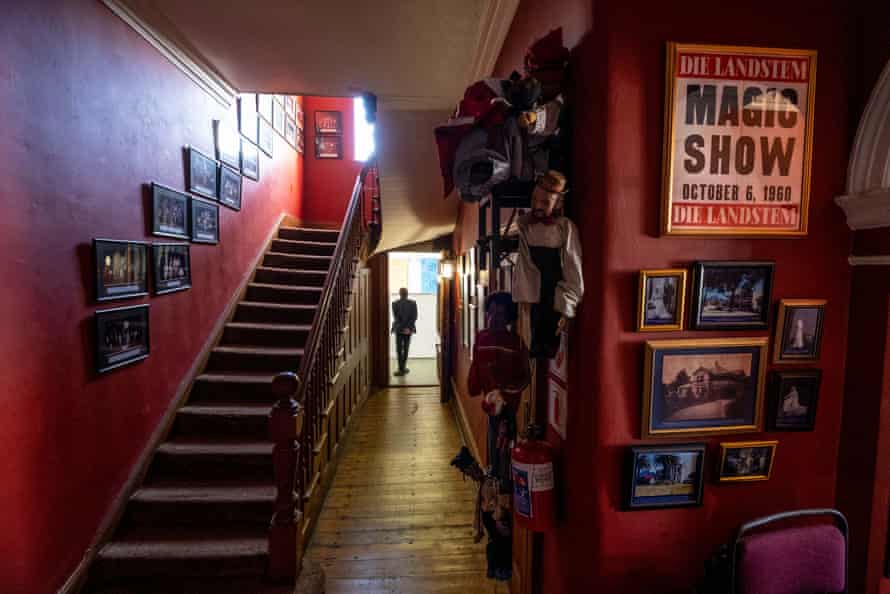 Built in the late 1800s, the building has a distinctively Hogwarts-esque feel, replete with crooked staircases, secret doorways hidden behind bookshelves, and a special enclosure for the rabbits and doves occasionally used in performances.
"It's a lot more fun than my other school," says Duma Mgqoki, a fourth-year student and aspiring magician, who says he enjoys wowing the other children in his neighbourhood with the tricks he learns at the college.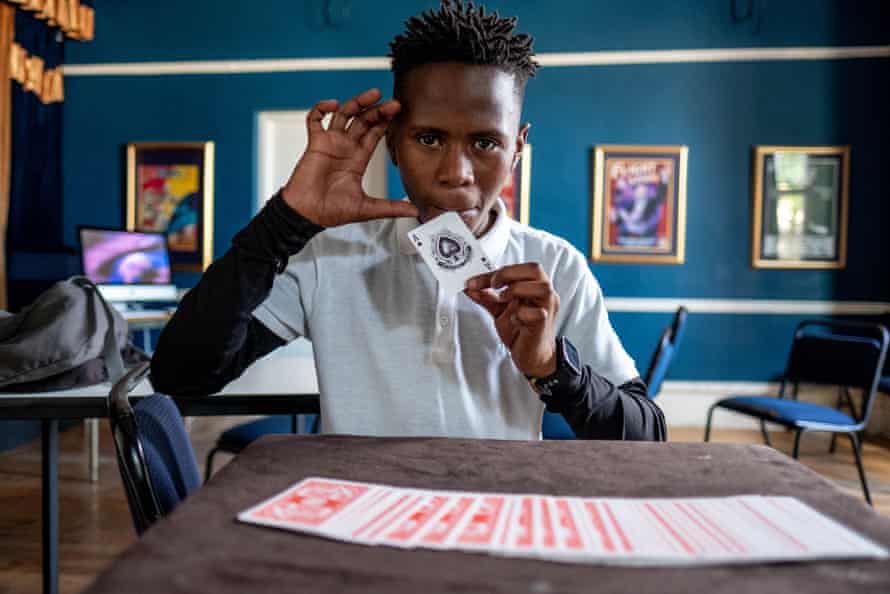 While many of the college's alumni have careers in magic and its associated arts, performing at children's parties or corporate functions, or becoming TV entertainers, others say the college helped prepare them for a range of non-magical careers.
"Growing up, I went through a lot of trauma and depression. But here I felt free," says Anela Gazi, a recent graduate of the college from Mfuleni township, who is starting her own shoe-cleaning company.
"This place prepared me for everything. It made me grow. It made me strong. I didn't even know I could become the person I am now," she says.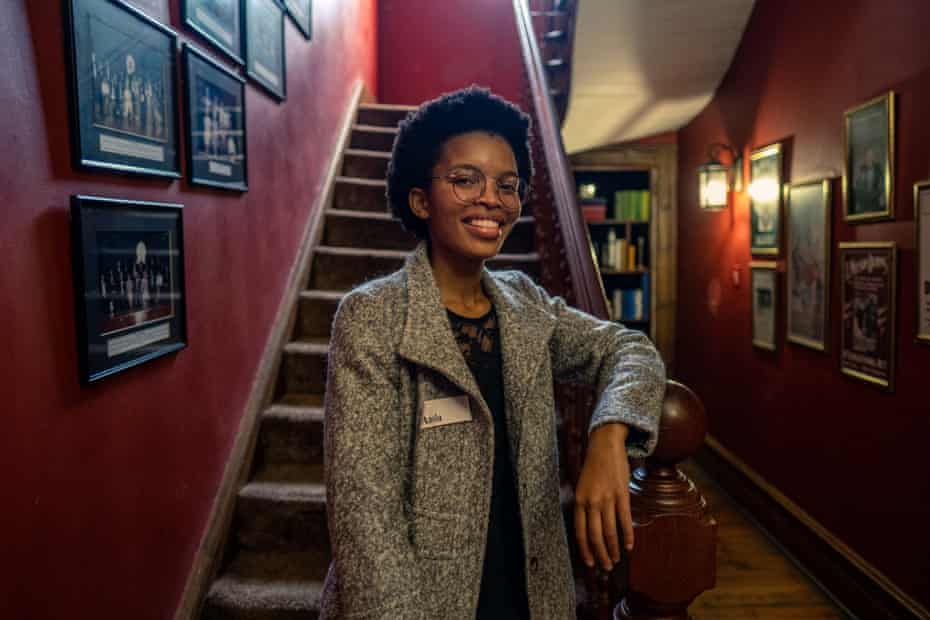 At the college, students from some of the city's most underprivileged townships are learning alongside others from the wealthiest suburbs.
Twenty-seven years after the end of apartheid, Cape Town remains one of the world's most divided cities, and many schools, indeed whole neighbourhoods, offer little in the way of ethnic diversity.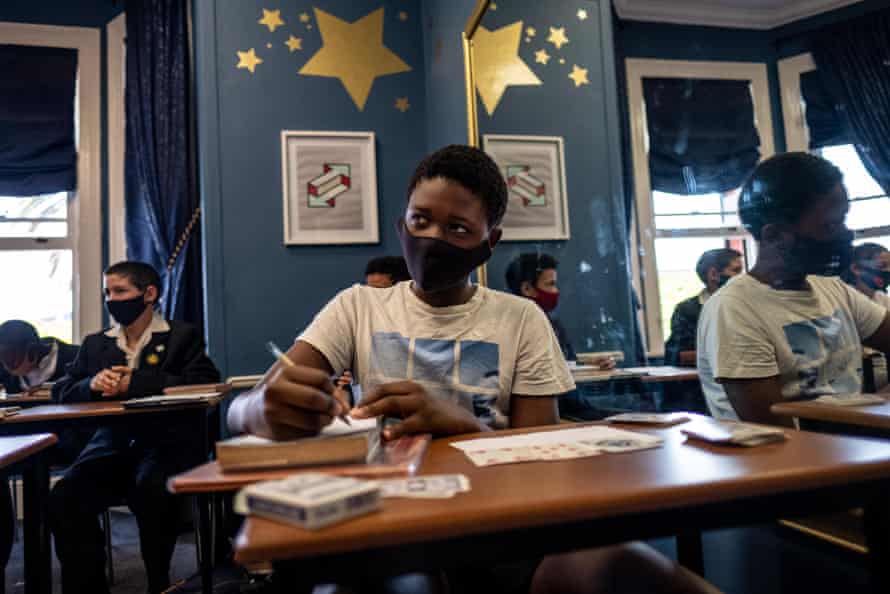 "We believed what we were offering should be available to everyone, and we did that from day one," says Gore, who flouted the laws of the apartheid regime in the 1980s by insisting on teaching multiracial classes.
The college operates as a nonprofit organisation, and helps to find sponsors to cover the fees of those who could not otherwise afford the courses. It also arranges transport to enable those from more distant areas to attend.
"This is the rainbow nation," says Dyasi after his class, pointing up at the building behind him. "We don't judge each other here. Everyone is here to achieve the same thing: to become better magicians. It brings out the best in everyone."