'I don't see my mum': Haiti's earthquake leaves new generation of orphans | Global development
Lilian, six years old and alone, still asks when her mother will return from the market on the edge of Les Cayes in southern Haiti.
When last month's earthquake struck, Lilian was at home, occasionally checked on by her neighbours as her mother, Genieve, was selling fruit a few blocks away. When the ground began to convulse, the market partly collapsed. Genieve was hit by falling concrete and buried under rubble. Her death has left Lilian without anyone to care for her.
"I don't see my mum," Lilian would repeat, according to Ketia Loraus, 40, a social worker who has been overseeing her case. "It was heartbreaking to hear her say that."
The human tragedy of the 7.2-magnitude earthquake has yet to be fully counted. More than 2,200 people died and 30,000 homes were destroyed across towns and villages still cut off from relief workers. Hundreds are missing, and survivors suspect many will never be found. Tropical Storm Grace, arriving two days later, only piled on the misery.
Amid the carnage, an unknown number of children such as Lilian – whose name has been changed to protect her identity – have been separated from their parents and caregivers, who were either killed or disappeared.
"Most stay at a neighbour's house, or in a makeshift shelter," says Loraus, at a school on the outskirts of Les Cayes, a port badly affected by the earthquake.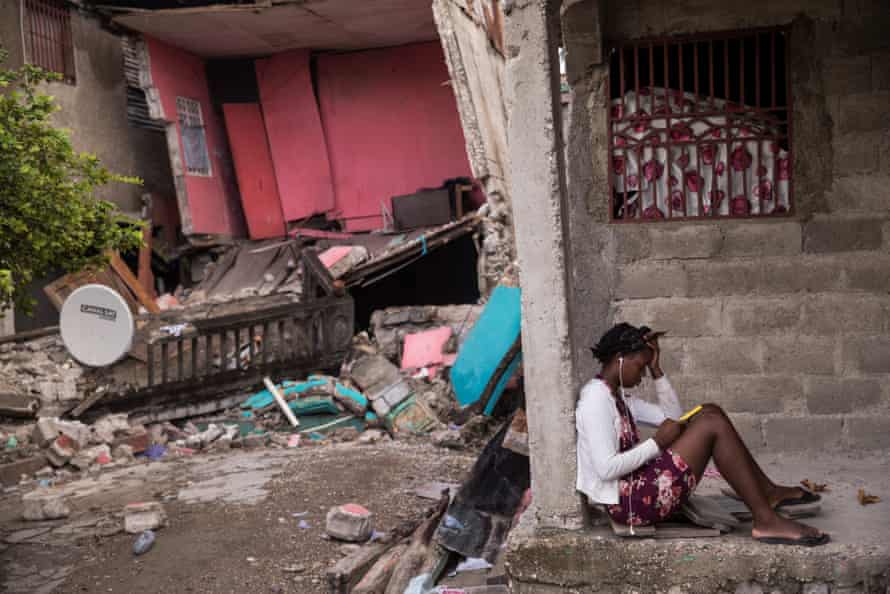 Loraus is working with AVSI, an Italian charity, to provide psychological support for children who survived the disaster. "There's at least 15 children whose parents haven't been located that have passed through here today."
Lilian was at first taken in by a neighbour, whose young daughter was injured in the earthquake and remains in hospital, then sent to an uncle.
Social workers say the authorities are unlikely to resolve anything quickly, given that the limited resources they had before have been depleted by the earthquake. Relief workers have also reported more children on their own.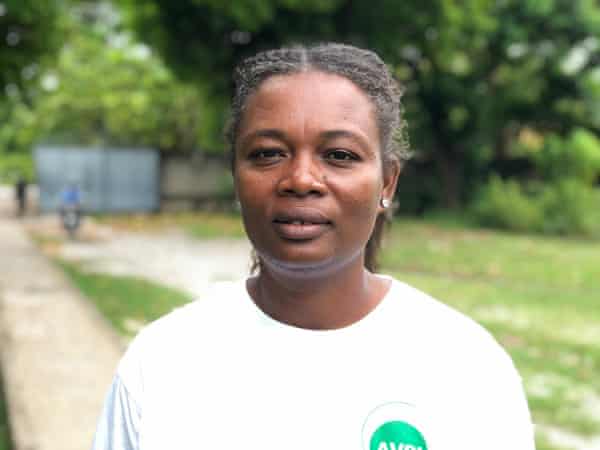 "These cases are practically normal now, we're always finding them," Loraus says, as a group of young children play behind her, singing in a circle. "In the hospitals, there's kids being treated without knowing where their parents are. When we go to shelters, we see kids looking for food, again separated from their families."
The risks for unaccompanied children in Haiti are myriad. Street gangs are always on the lookout for young recruits, while distant relatives who end up caring for them could put them to work, begging or selling on the streets. Girls are at particular risk of suffering sexual violence.
In Haiti, children often choose to flee disaster zones, and wider insecurity and poverty, alone. After Hurricane Matthew ravaged southern Haiti in 2016, leaving 546 people dead and causing $2.8bn (£2bn) damage, rights groups saw a marked increase in unaccompanied children moving to Port-au-Prince, Haiti's chaotic capital.
One shelter on the border with the Dominican Republic – with which Haiti shares the Caribbean island of Hispaniola – said that more young boys arrived in the months after that disaster. The earthquake that struck the capital in 2010, killing 220,000 people, also triggered a wave of child migration.
Complicating the response for vulnerable children is the damage sustained by so many of the region's schools. In Camp Perrin, a town 13 miles from Les Cayes, the Immaculate Mary school, run by missionaries since it was founded in 1945 and with 900 pupils at the time of the earthquake, was completely destroyed.
"We have no idea when we will open again, we have to rebuild from scratch," says Jean-Pierre Loubeau, 60, one of the school's governors, as a group of volunteers works to shift the rubble. After working frantically in the scorching sun, some take breaks sitting on salvaged school desks.
"Whenever we open our classrooms again, that's when we'll know the extent of how many separated kids we're dealing with," says Loubeau, who like other teachers has been sleeping in his car since the earthquake damaged his home. "The kids will need somewhere to go, because they are at great risk of exploitation if they don't."
The schools that survived are closed for the summer holidays, which have been pushed back at least a week to allow communities more time to reckon with the disaster. But when they open again, survivors who have been sheltering in the buildings will have to be evicted.
"It is so crucial for children who have just gone through this traumatic earthquake-plus-extreme weather experience, to have the normalcy and stability of being in a classroom with their friends and teachers," says Bruno Maes, Unicef's representative in Haiti, after visiting a damaged school in Mazenod, near Les Cayes, in the days after the disaster.
More than 300 schools across the three quake-struck provinces in Haiti's south were destroyed or partly damaged, affecting 100,000 pupils and teachers, according to the UN agency.
Meanwhile, children are at risk of going hungry. There are 4.4 million people in the country of 11.5 million deemed to be "food insecure", with 1.9 million children believed to be among them.
"People aren't going to have anywhere to go, so the kids will look for aid from charities," says Loraus, as a lorry of aid passes by on the road outside the school without stopping.
"Every time there's a natural disaster in Haiti – and there's a lot of them – it's always the kids who suffer most."
Ten women and girls killed every day in Mexico, Amnesty report says | Global development
At least 10 women and girls are murdered every day in Mexico, according to a new report that says victims' families are often left to carry out their own homicide investigations.
The scathing report, released on Monday by Amnesty International, documents both the scale of the violence and the disturbing lack of interest on the part of Mexican authorities to prevent or solve the murders.
"Mexico is continuing to fail to fulfil its duty to investigate and, therefore, its duty to guarantee the rights to life and personal integrity of the victims as well as to prevent violence against women," says the report, Justice on Trial.
"Feminicidal violence and the failings in investigation and prevention in northern Mexico are not anecdotal, but rather form part of a broader reality in the country," the report adds.
Femicide has been rife in Mexico for decades – most notoriously in an epidemic of murders which claimed the life of some 400 women in the border city Ciudad Juárez during the 1990s. In recent years, a growing feminist movement has held massive street protests against the violence, but authorities have proved unwilling to take action to stop the killing.
"It's always a question of political will," said Maricruz Ocampo, a women's activist in the state of Querétaro.
Ocampo has been part of teams lobbying state governors to issue an alert when femicides reach scandalously high levels – a move to raise awareness and mobilise resources. But officials often resist such moves, she said, as governors worry about their states' images and investment.
"They refuse to recognise there is a problem," she said.
The president, Andrés Manuel López Obrador, has also downplayed the problem. He branded the women protesting on 8 March, International Women's Day, as "conservatives" and alleged a dark hand manipulating the demonstrations.
When asked last year about rising violence against women, he responded, "Tell all the women of Mexico that they are protected and represented, that we're doing everything possible to guarantee peace and quiet and that I understand that our adversaries are looking for ways to confront us."
Mexico recorded the murders of 3,723 women in 2020. Some 940 of those murders were investigated as femicides.
The Amnesty report focused on Mexico state, a vast collection of gritty suburbs surrounding Mexico City on three sides. It has become notorious for femicides over the past decade – and for the way the former president, Enrique Peña Nieto, a former Mexico state governor, ignored the problem.
The report found cases of families carrying out their own detective work, which were ignored by investigators. In many cases, authorities contaminated crime scenes or mishandled evidence. They often did not even pursue leads such as geolocation information from victims' mobile phones.
In the case of Julia Sosa, whose children believe she was killed by her partner, two daughters found her body buried on the suspect's property – but had to wait hours for police to arrive and process the crime scene. One of her daughters recalled the subsequent interview process, in which "the police officer was falling asleep".
Sosa's partner hanged himself, prompting police to close the case, even though family members said there were more leads to pursue.
In states rife with drug cartel violence, activists say cases of femicides go uninvestigated as impunity is commonplace.
"The authorities say it's organised crime and that's it," said Yolotzin Jaimes, a women's rights campaigner in the southern state of Guerrero. "Many of these aggressors find protection under the excuse of organised crime."
The persistence of femicides is a stark contrast to recent gains by the women's movement in Mexico. The country's supreme court decriminalised abortion earlier this month. A new congress recently sworn in has gender parity and seven female governors will be installed by the end of year – up from just two before last June's election's
The decriminalisation of abortion "let off some steam" from the pressure driving the protests "because part of the demands was over the right to choose," Ocampo said. "But when it comes to violence, we still see it everywhere."
US official urges EU to speed up enlargement
Gabriel Escobar, the US' newly-appointed acting deputy secretary of state for South Central Europe, has urged Europe to speed up Western Balkans enlargement. "To return 20 years later and see that there hasn't been much progress on that front was a little disappointing," he told the RFE/RL news agency Friday, referring to his last post in Europe in 2001. "We would like to see a more rapid integration," he said.
Climate crisis leaving 'millions at risk of trafficking and slavery' | Global development
Millions of people forced to leave their homes because of severe drought and powerful cyclones are at risk of modern slavery and human trafficking over the coming decades, a new report warns.
The climate crisis and the increasing frequency of extreme weather disasters including floods, droughts and megafires are having a devastating effect on the livelihoods of people already living in poverty and making them more vulnerable to slavery, according to the report, published today.
Researchers from the International Institute for Environment and Development (IIED) and Anti-Slavery International found that drought in northern Ghana had led young men and women to migrate to major cities. Many women begin working as porters and are at risk of trafficking, sexual exploitation and debt bondage – a form of modern slavery in which workers are trapped in work and exploited to pay off a huge debt.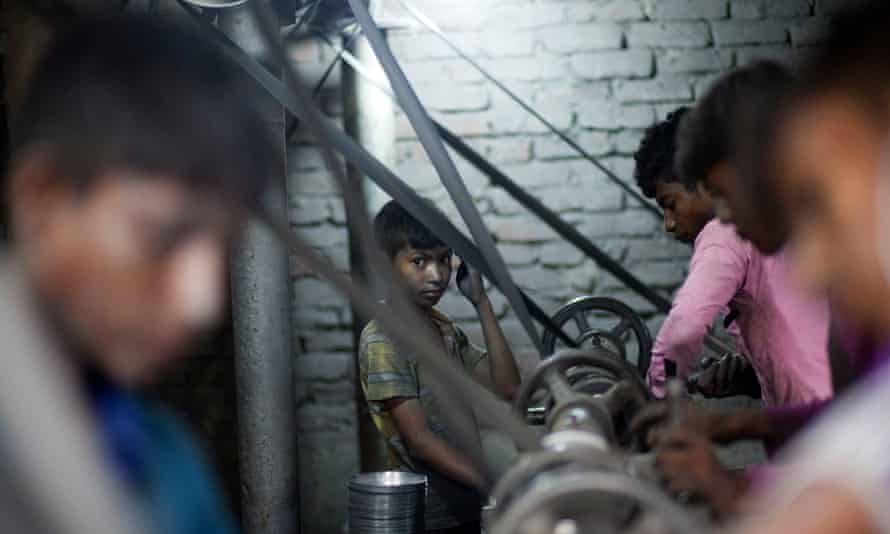 One woman, who migrated to Accra from northern Ghana, used to farm until the land was ruined by flooding and she was forced to move. For seven years she has worked as a porter (kayayie), carrying items on her head.
She said: "Working as a kayayie has not been easy for me. When I came here, I did not know anything about the work. I was told that the woman providing our pans will also feed us and give us accommodation. However, all my earnings go to her and only sometimes will she give me a small part of the money I've earned."
She dropped a customer's items once and had to pay for the damage, which she could not afford. The woman in charge paid up on condition that she repay her. She added: "I have been working endlessly and have not been able to repay."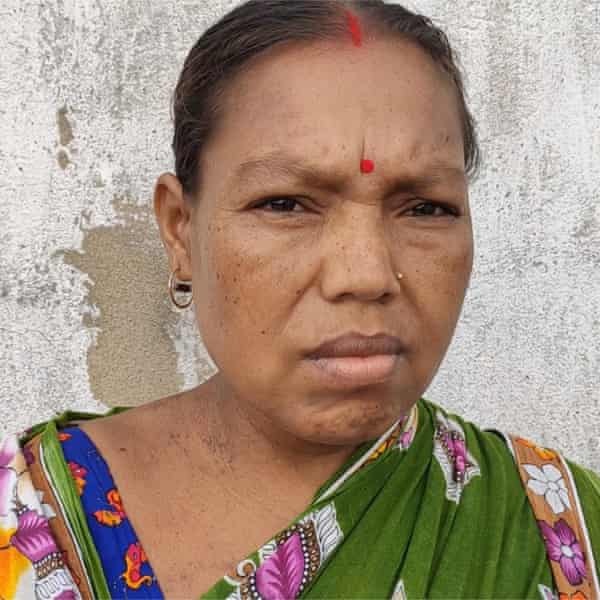 In the Sundarbans, on the border between India and Bangladesh, severe cyclones have caused flooding in the delta, reducing the land available for farming. With countries in the region tightening immigration restrictions, researchers found that smugglers and traffickers operating in the disaster-prone region were targeting widows and men desperate to cross the border to India to find employment and income. Trafficking victims were often forced into hard labour and prostitution, with some working in sweatshops along the border.
Fran Witt, a climate change and modern slavery adviser at Anti-Slavery International, said: "Our research shows the domino effect of climate change on millions of people's lives. Extreme weather events contribute to environmental destruction, forcing people to leave their homes and leaving them vulnerable to trafficking, exploitation and slavery."
The World Bank estimates that, by 2050, the impact of the climate crisis, such as poor crop yields, a lack of water and rising sea levels, will force more than 216 million people across six regions, including sub-Saharan Africa, south Asia and Latin America, from their homes.
The report is a stark warning to world leaders in advance of the Cop26 UN climate summit in Glasgow in November and calls on them to make sure efforts to address the climate emergency also tackle modern slavery. The report says labour and migrant rights abuses are disregardedin the interests of rapid economic growth and development.
Ritu Bharadwaj, a researcher for the IIED, said: "The world cannot continue to turn a blind eye to the forced labour, modern slavery and human trafficking that's being fuelled by climate change. Addressing these issues needs to be part and parcel of global plans to tackle climate change."