Gustavo Petro: Mario Vargas Llosa on Colombia elections: 'They have voted badly. Let's see what Petro does' | International
The event took place in Madrid, Spain, but it could just as well have taken place in Bogotá. By the time the writer Mario Vargas Llosa presented Madrid regional premier Isabel Díaz Ayuso with an award from his Fundación Internacional para la Libertad (FIL, the International Freedom Foundation) on Monday, everyone already knew that the big news of the day was the victory of the former M-19 guerrilla fighter and economist Gustavo Petro in Colombia's election. After the ceremony, the Nobel Prize winner accompanied the Spanish conservative politician to the exit. There were cameras all around them. And in the brief space of time separating that moment from the televised statement by the outgoing president of Colombia, Iván Duque, Vargas Llosa analyzed the election results in four words: "They [Colombians] have voted badly."
Vargas Llosa, 86, has become a leading light of liberalism both in the Americas and in Spain. He himself ran for the presidency of Peru in 1990, when he lost in the runoff against Alberto Fujimori. Throughout the years, the author of The Feast of the Goat has distinguished himself for his criticism of left-wing governments in the Americas. Hence, probably, his concern about Petro's victory, which means that the left will form a government in Colombia for the first time in the history of that country. It is a milestone that journalists have asked him about, recalling how last year the writer defended that "the important thing about an election is not whether there is freedom, but to vote well."
"Have people voted well in Colombia or have they voted badly?" asked reporters. "They voted badly," he replied. "Let's see what he [Petro] does. If he acts within the law, then he is welcome. There is a legal framework that has been maintained all these years despite the fact that the guerrillas represented something else. So we have to see, we have to wait."
Ayuso, of Spain's conservative Popular Party (PP), left as quickly as she had arrived after accepting Vargas Llosa's praises ("We support you, we love you, we admire you and we are absolutely sure that you will take us in the right direction"). The 15th Atlantic Forum, held in Madrid's Casa de América, moved on to the next item on the program: a virtual dialogue between Vargas Llosa and Iván Duque, who spoke from the seat of the Colombian Government, looking relaxed without a tie.
"Do you think that Petro will act within the law, or that he will take liberties with that legality?" asked Vargas Llosa.
"Colombians went to the polls, and the first thing one must recognize in order to defend democracy is when there has been a popular pronouncement," replied Duque, of the conservative Democratic Center Party. "Clearly, Colombians have elected a new president. We will provide all our support to guarantee a transparent and efficient transition. Regarding the question you asked, dear Mario, I think that all of us who assume the presidency take on an enormous challenge, to always be guided by order and the law (…) The foundations of democracy cannot be altered, dear Mario."
Petro prevailed on Sunday with 50.44% of the votes compared to 47.31% of support obtained by his rival, Rodolfo Hernández. "Starting today, Colombia is changing. It is another Colombia. This is not a change to take revenge or to create more hatred," he said in his first speech as president-elect.
Now the time has come to manage the aftershocks of an electoral earthquake that has been felt from the Americas to Spain. On Monday, the Madrid premier made what could be construed as a veiled reference, the only one, to the Colombian elections: "We have the responsibility to ensure that Madrid continues to be a place of opportunities," she said. "Judging by what we are seeing in other electoral processes, Madrid, now more than ever, will probably become home to all those fleeing dictatorships and totalitarian systems that impoverish and divide society, and interfere in the decisions of businesses and property."
Canada should focus on abortion access not legislation, advocates say | Global development
Abortion advocates are warning that the recent US supreme court ruling overturning Roe v Wade will empower anti-choice groups in Canada to push for restricted access, making a settled matter appear controversial in a country where nearly 80% of people are pro-choice.
A key anti-choice strategy in Canada revolves around enacting abortion legislation – an idea that has been gaining traction amid the fallout of the US court ruling. There is currently no abortion law in Canada, making it the only country in the world where the procedure is totally free of legal restrictions.
"There's a lot of talk right now about whether or not the Canadian government should pass a proactive law protecting our right to abortion – a pre-emptive strike, if you will. That would be a big mistake," said Daphne Gilbert, a law professor at the University of Ottawa.
Gilbert and other abortion advocates say that while enshrining abortion rights may sound progressive, the opposite is true: consolidating rules would make it easier for anti-choice legislators to retract abortion rights if ever they found themselves in a majority. Last year, 81 Conservative MPs (and one independent) voted for anti-choice legislation.
And while the prime minister, Justin Trudeau, promised Canadians after Roe that his government would "always stand up for your right to choose", advocates argue that may not always be true.
That's why the country should focus on entrenching people's rights by expanding abortion access, said Gilbert.
Since it became legal in a 1988 supreme court ruling, abortion in Canada has been designated as a medical service like any other, on par with procedures like X-rays and blood tests. But that doesn't make it easy to get – especially in remote, religious or conservative parts of the country.
In 2014, Sarah (who asked to remain anonymous) sought an abortion on Prince Edward Island (PEI) – a province of 30,000 that, at the time, did not have a single publicly operating abortion provider.
It took Sarah a month to finally secure a provider – five hours away, in another province. The trip incurred travel and lodging costs, but the procedure itself was covered by the healthcare authority.
"The idea that anybody has to travel to take care of something that you should be able to get done close to home – it's not fine," said Sarah. Abortion care only arrived on PEI in 2017, after activists sued the provincial government for acting unconstitutionally.
Although there is no federal law, each province's medical college sets its own guidelines on abortion, including gestational age limits for use of the abortion pill.
Those guidelines are shaped by the skills and training available in each province, said Martha Paynter, an abortion care provider in Nova Scotia and the author of the new book Abortion to Abolition: Reproductive Health and Justice in Canada.
But there is also a political dimension to providing abortion care that prevents some doctors and nurse practitioners from taking it up.
"More people could be doing it than are doing it," said Paynter. "We as educators – I'm a prof at a nursing school – have the responsibility to teach in every medical and nursing program how to do this care, and hardly [any school] does it."
Paynter is the creator of the country's first university abortion course, at Dalhousie University, which is open to students across medical, nursing and other health programs with the purpose of inspiring future health workers to integrate abortion access into primary care.
The Society of Obstetricians and Gynaecologists offers an online course to teach professionals how to prescribe and manage medical abortion.
But most students and healthcare professionals are not required to learn about how medication and surgical abortion work – and many choose to abstain because they are afraid to enter the political fray around abortion.
According to Gilbert, that means a lot of primary care providers stay wilfully uninformed.
"A lot of doctors just aren't political people. They're scientists, and they don't see the politics behind some of their care," she said.
Further complicating access is the fact that many Canadians are unaware that nurse practitioners in the country are permitted to prescribe the abortion pill and refer patients to surgical abortion providers – or that most patients can self-refer directly to an abortion provider.
Addressing these issues is critical to expanding existing access to medication and surgical abortion, said Paynter and Gilbert.
In 2017, Natalie (also a pseudonym) discovered she was pregnant while visiting her parents in a small town in northern Alberta. After one doctor at a local walk-in clinic told her abortion was murder, she demanded an appointment with a different doctor.
That doctor told her that there was no such thing as medical abortion. "He looked me in the face and said, 'That doesn't exist,'" she said.
Mifegymiso – otherwise known as the abortion pill – was approved by Health Canada in 2015, but had only recently hit the market when Natalie found herself at the doctor's office.
"I know it exists. It's literally the front page of the news," she told him.
Still, she went away empty-handed. She was only able to get an abortion after returning to her home province of New Brunswick, where only three hospitals and one clinic provide abortion. Natalie went to the clinic, where she paid $800 for a surgical abortion – a cost incurred because the province refuses to pay for abortions performed outside of hospitals.
New Brunswick is currently being sued for its restriction of abortion.
Stories like those of Sarah and Natalie show how abortion remains inaccessible in Canada, despite its federal legal standing.
"Our greatest problems really come in terms of provinces and what they may do to restrict access to abortion in light of what I think is now going to be a really emboldened anti-choice movement," said Gilbert.
Missing child in Germany: German boy found alive after surviving eight days in sewer | International
German police have found an eight-year-old boy who went missing from his home in Oldenburg, a city of 170,000 people in northwestern Germany. The child, named Joe, was discovered on Saturday in a sewer just 300 meters from his house. He had survived in the sewer for eight days while hundreds of officers and volunteers frantically searched the surface for clues to his whereabouts. "Eight-year-old Joe lives!" police in Oldenburg announced on Twitter.
The boy, who suffers from learning disabilities, disappeared on June 17 from the garden of his house. Police launched a large-scale search with drones, helicopters, sniffer dogs and dozens of officers, who were joined by hundreds of volunteers. As the days passed, a homicide team joined the investigation amid growing fears that Joe – who is only identified by his first name due to Germany's privacy laws – could have been the victim of a violent crime. A witness claimed to have seen him in the company of an unidentified man and it was feared he may have been kidnapped.
"It was absolute luck," said Stephan Klatte, the Oldenburg police spokesman, said of Joe's discovery. A neighbor who was walking in the area raised the alarm when he heard "a whining noise" coming from the ground, just under a drain. When officers lifted the manhole cover, they found the boy, completely naked. He had no serious external injuries, but was dehydrated and suffering from hypothermia, for which he was taken to hospital for treatment. According to German media, he is recovering well. "If he hadn't made a sound, or if no one had heard him, we might never have found him," Klatte said.
In a statement, the police reported that they believed that Joe likely entered the rainwater drainage system through a sewer on the same day of his disappearance and "lost his bearings after walking several meters." Police have ruled out any foul play in the incident.
On Sunday, the day after Joe was discovered, police commissioned a specialized company to inspect the sewage system with a robot equipped with a camera. The robot examined the sewer between the boy's home and the place where he was found. It recorded several items of clothing, including what he was wearing when he disappeared, in a pipe about 60 centimeters in diameter that runs under one of the streets of the neighborhood where he lives with his parents. The robot found, for example, the child's vest, 70 meters from the point of entry.
Officers found an entrance to a three-foot-wide drainage channel near the farm where he was last seen on the day of his disappearance. Authorities believe the boy entered the channel while playing. After 23 meters, the tunnel leads to another narrower plastic pipe and police think it is likely the eight-year-old continued down this path. Joe was eventually found about 290 meters from where he entered the sewer system.
Police believe that Joe became more and more disoriented until he could no longer find a way out. "A first statement from the child confirms this assumption," said the statement, which does not provide more details about what he told officers. Investigators say they have not been able to question the boy in detail, as he remains in hospital. Nothing has been found to suggest that the child came to the surface in the eight days in which he was missing. In the statement, police asked that no questions about his state of health be made out of respect for him and his family.
Bereaved then evicted by in-laws: Kenya's widows fight disinheritance | Global development
Within months of the death of her husband in 2014, Doreen Kajuju Kimathi, from Meru, eastern Kenya, was told that his bank accounts had been frozen, and she had been forced out of her home by her in-laws.
The pregnant 37-year-old was left with no resources to fight back, and returned to her parents' home. "It was traumatising, and I went into depression for five years," says Kimathi.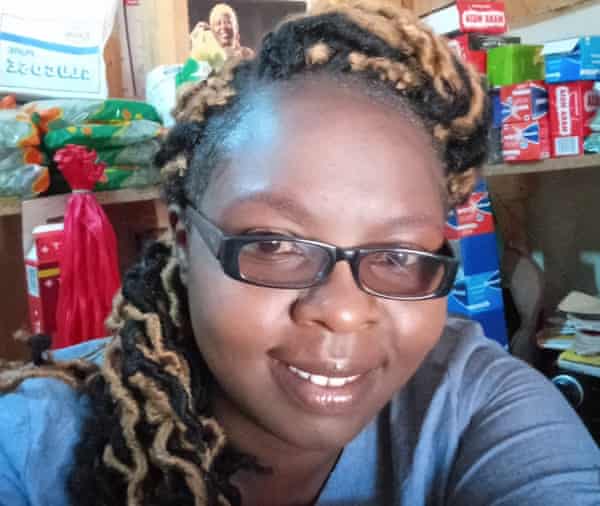 Her experience is far from unique. While Kenya protects widows' inheritance in theory, the patriarchal culture and the influence of colonial legislation that restricted married women's property rights means the law is often not enforced.
"There is an entire parallel system operating outside succession laws," says Roseline Njogu, a Kenyan lawyer. "Years of law reform have led us to formal equality, but equality of law doesn't mean equality of power, and that's where we get tripped up."
Human rights groups report that discriminatory practices in marriage limit women's capacity to own land. According to the Kenya Land Alliance, only 1% of land titles are registered to women, and another 6% are registered jointly with a man.
While children have equal inheritance rights, land is more often passed on to sons, leaving daughters with fewer assets, and making a future wife vulnerable to eviction if her spouse's family regard the property as theirs.
For young widows such as Kimathi, it can be even harder to hold on to marital property. "You're considered less entitled to it because you're expected to remarry," she says.
But a fightback is under way. Grassroots organisations are emerging all around the country to build community awareness of women's legal rights. One group, the Come Together Widows and Orphans Organization (CTWOO), has offered legal advice and support to nearly 500,000 widows since 2013.
The NGO is trying to address disinheritance at its roots. It works with other groups to increase financial and legal literacy across the country, especially among married couples, encouraging them to discuss finances openly, and to write wills.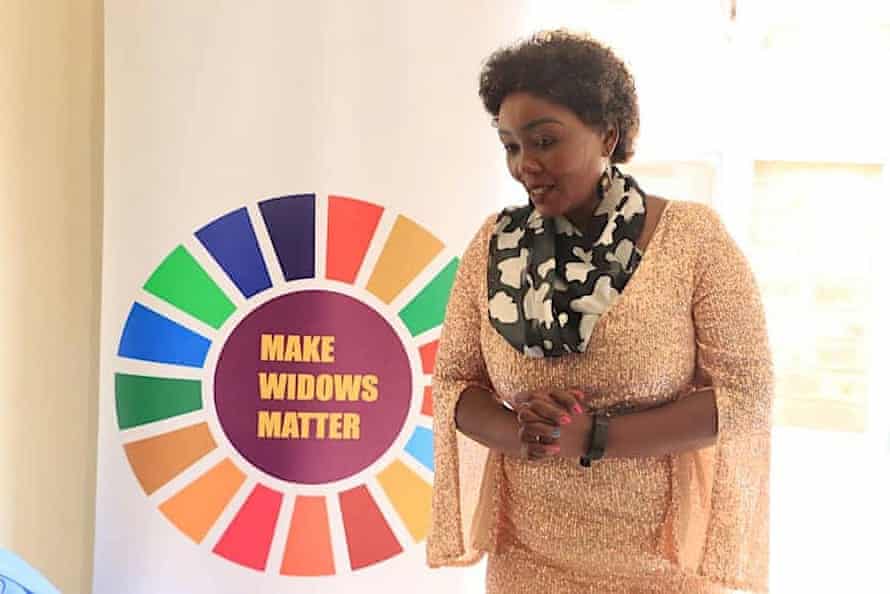 The founder, Dianah Kamande, says that – contrary to popular belief – most dispossessed widows are middle-class, like Kimathi, not poor. The poor usually have less property, and the rich have access to lawyers.
Kamande says death and estate planning are still taboo topics for many married couples, and that some people obscure their wealth. "Men keep lots of secrets about money from their wives, and trust their mothers and siblings more – who in turn disinherit the wife and children," she says.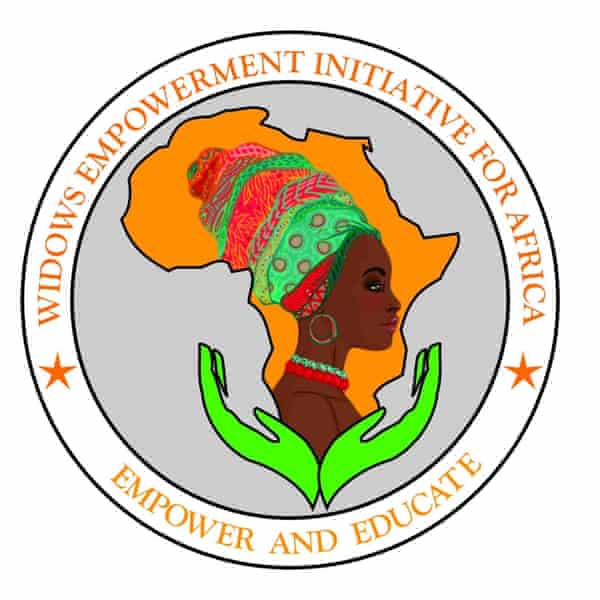 The country's Unclaimed Financial Assets Authority says it has 50bn Kenyan shillings (£347m) in unclaimed assets, and about 40% is money left by people after they die. Concerned by the rising number of unclaimed assets, research by the authority found roughly 43% of Kenyan respondents said they would not disclose their financial assets to anyone – even people they trusted.
"There's secrecy around financial investments. For many of the people who find out about the assets left by their spouse, it's a eureka moment," says Paul Muya, of the UFAA.
Five years after being widowed, Kimathi's life was still on hold. She had looked into hiring a lawyer but could not afford it. Without access to the family property, it was difficult for her and her son to get by, and she had to rely on help from her parents and sister.
But through the CTWOO, she found out that she did not need a lawyer to access the courts. She filed a claim, and within a year had gained access to almost all of her dead husband's property. Last year, Kimathi opened a bar and restaurant in Kitui, 110 miles east of Nairobi.
"It was a huge relief to get the money. Being a widow in Kenya is financially and socially isolating, and knowing what that's like pushed me to help others in the same situation," says Kimathi, who now volunteers with a widows' support group.
Sign up for Her Stage to hear directly from incredible women in the developing world on the issues that matter to them, delivered to your inbox monthly: