EU states cooperating informally to deny refugees asylum rights – report | Refugees
Informal cooperation between states has prevented thousands of women, men and children from seeking protection in Europe this year, according to a report released by nine human rights organisations.
The Protecting Rights at Borders (Prab) initiative has recorded 2,162 cases of "pushbacks" at different borders in Italy, Greece, Serbia, Bosnia-Herzegovina, North Macedonia and Hungary carried out on the basis of bilateral agreements between countries, which resulted in them circumventing their responsibilities and pushing unwanted groups back outside the EU.
The report comes as Greece was also singled out for criticism on Wednesday with Europe's top human rights watchdog urging a halt to the practice of pushing back migrants at the land and sea borders it shares with Turkey.
In a damning letter, the Council of Europe's commissioner for human rights, Dunja Mijatović, said it was incumbent on Athens' centre-right government to properly investigate the pushbacks. "I am deeply concerned that, two and a half years later, allegations of pushbacks persist," she wrote, referring to an initial visit in which the issue had been raised.
"The way in which these operations are reportedly carried out would clearly be incompatible with Greece's human rights obligations," she said.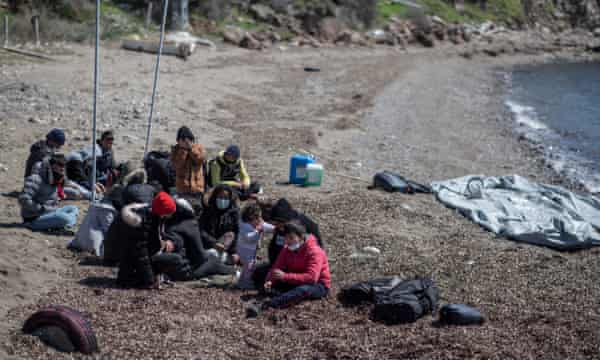 The commissioner said that, all too often, the official reaction of Greek authorities was to simply dismiss the charges, despite what she described as "the overwhelming body of evidence that has been presented in recent years".
But issuing its strongest rebuttal yet, Athens responded by insisting that the police and coastguards were instructed to act "in full compliance" with Greece's international obligations both at sea and along the border with Turkey at the Evros River (also known as Maritsa or Meriç), where Greek officials work closely with Frontex, the European border agency.
Alleged incidents of ill-treatment were not only investigated but punished, the Greek ministers of migration, civil protection and shipping claimed in a joint letter rejecting the accusations. "Greek officers continuously perform their duties against the backdrop of an unfavourable environment of intended misleading information, emanating in most cases from the smugglers' networks," they wrote, adding that the claims were aimed at both "harming their reputation and demoralising them".
Last week, a Guardian analysis revealed EU member states illegally pushed back at least 40,000 asylum seekers from Europe's borders during the pandemic, methods being linked to the death of more than 2,000 people.
Prab, which includes the Danish Refugee Council (DRC), Italy's Association for Juridical Studies on Immigration (ASGI) and Diaconia Valdese (DV), the Hungarian Helsinki Committee and others, said that "over a third of pushbacks were accompanied by rights violations (denial of access to asylum procedure, physical abuse and assault, theft, extortion and destruction of property), at the hands of national border police and law enforcement officials".
According to the testimonies collected by Prab, people attempting to cross or having just crossed the border between Italy and France also often report "rights violations by French law enforcement officials. After being intercepted by French border police along the coastal border, asylum seekers are detained for the night at the police border station, denied their right to apply for asylum, receive insufficient food and water, and are not provided with interpretation or medical assistance." The next day they are returned to Italy.
Prab has also documented the return of asylum seekers and migrants across Italy's north-eastern land border with Slovenia, described as "one of the most visible occurrences of pushbacks in the EU", due to a flawed agreement signed between Italy and Slovenia in 1996, when the two countries agreed on the return to a third country of nationals entering Italy irregularly.
In July 2020, during a parliamentary hearing in Rome, an Italian representative of the interior ministry confirmed that pushbacks were happening "without any sort of formal administrative procedure … even when the intention of requesting international protection was manifested".
In January, the court of Rome declared more than 700 pushbacks perpetrated by Italian police in Slovenia illegal.
Refugees and migrants reporting pushbacks to Serbia complained of poor treatment of different types, while every other incident from Romania alleged violence. In two cases from Hungary, refugees testified that they had been bitten by border patrol dogs.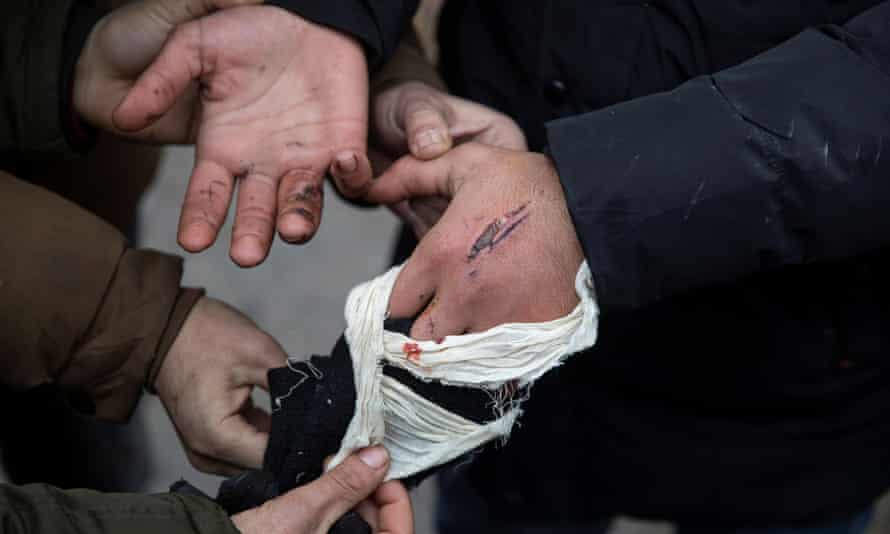 Interviewees reported being slapped, kicked, beaten by police using batons, and punched on their backs, hands and legs.
In 2021, more than a third of people pushed back from Croatia to Bosnia claimed they were physically abused, while 62% alleged theft, extortion or destruction of their personal belongings. Denial of access to asylum was reported by 23% of those interviewed.
Prab said that "chain pushbacks through different EU member states are occurring entirely outside of formally established mechanisms and aim to circumvent their obligations under European and international human rights law".
Since the beginning of the year, 22 people reported experiencing pushbacks from Serbia to North Macedonia and from North Macedonia to Greece. Field reports and data from key informants gathered by the Macedonian Young Lawyers Association (Myla) show that as many as "4,000 persons may have experienced pushbacks to Greece during the first three months of 2021".
Destruction of personal documents is also commonly recorded. There were testimonies from a group of migrants from Morocco who said they were beaten and forced into the Evros River on the Greek-Turkish border.
"It is extremely worrying to see that so many people experience pushbacks and border violence," said Charlotte Slente, the DRC secretary general. "It goes without saying that states must stop the violence and these illegal practices, and perpetrators must be held accountable.
"To avoid the continuation of such illegal practices, DRC and its partner organisations strongly recommend that an independent border-monitoring mechanism is set up to ensure that rights violations are monitored and that effective investigations into evidence submitted by civil society actors are conducted."
Prab said its report was "the tip of the iceberg", as many rights violations were likely to go unreported.
World's poorest bear brunt of climate crisis: 10 underreported emergencies | Global development
From Afghanistan to Ethiopia, about 235 million people worldwide needed assistance in 2021. But while some crises received global attention, others are lesser known.
Humanitarian organisation Care International has published its annual report of the 10 countries that had the least attention in online articles in five languages around the world in 2021, despite each having at least 1 million people affected by conflict or climate disasters.
The findings, from a collaboration between the charity and international media monitoring service Meltwater, highlighted how the accelerating climate crisis is fuelling many of the world's emergencies, said Laurie Lee, CEO of Care International UK.
"There is deep injustice at the heart of it. The world's poorest are bearing the brunt of climate change – poverty, migration, hunger, gender inequality and ever more scarce resources – despite having done the least to cause it," he said. "Add Covid-19 into the mix and we see decades of progress towards tackling inequality, poverty, conflict and hunger disappearing before our eyes."
The number of people in need of humanitarian aid is expected to rise to 274 million this year, or one in 28 people, and more than 84 million people have been uprooted. Lee highlighted the impact of the UK's 2021 foreign aid budget cuts, saying that it "resulted in over £166m less in humanitarian aid reaching the 10 countries mentioned in this report compared to 2019."
Zambia
First on the list, Zambia has 1.2 million malnourished people and about 60% of the 18.4 million population living below the international poverty line of $1.90 (£1.40) a day. Women produce 60% of the country's food supply, but families headed by women faced higher poverty rates than those headed by men.
Food insecurity in Zambia has primarily been blamed on prolonged drought, but rising corn prices and flooding have contributed.
Ukraine
Currently in the news amid renewed tension between Russia and the west, in Ukraine, 3.4 million people were in need of assistance in 2021, after years of conflict.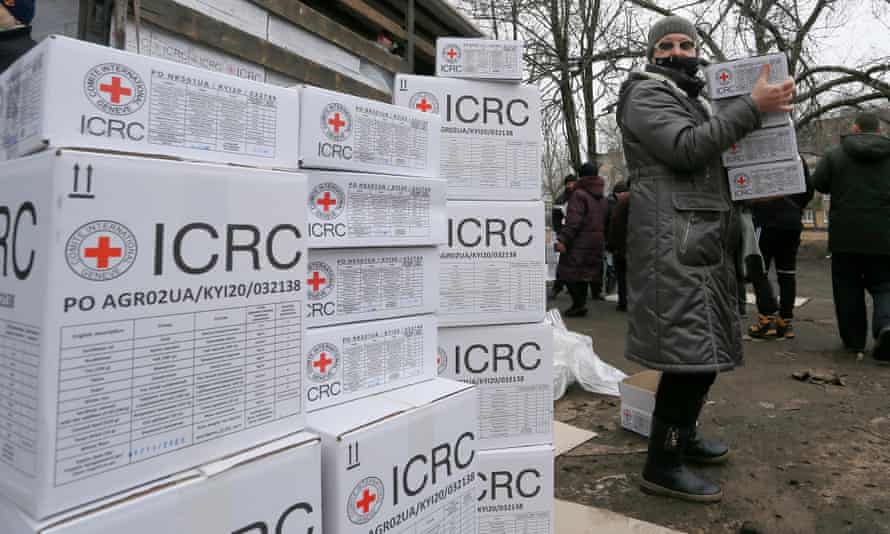 "While a comprehensive political solution for the conflict is still not in sight, people in eastern Ukraine are daily forced to put their lives on the line. Along the 420-km 'contact line' that separates Ukrainian government-controlled territory from that of the separatists, the situation is particularly dangerous," the report said.
Malawi
Malawi is facing a food insecurity crisis, with 17% of the population severely malnourished. Droughts, floods and landslides have been predicted to worsen over the coming years. Cyclone Idai in 2019 severely affected harvests and left tens of thousands displaced.
"The climate crisis is hitting people here earlier and much harder than the people of the global north," said Chikondi Chabvuta, advocacy lead for Care International in Malawi. "We are already seeing real-life consequences with delayed rainfall, heavy and destructive rainfall, unpredictable rainfall patterns, infertile soil, destroyed harvests."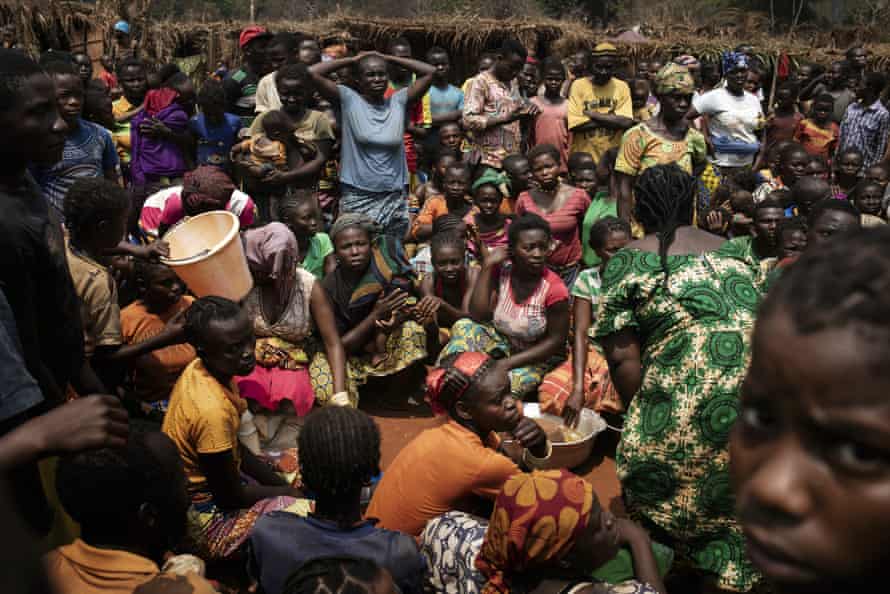 Central African Republic
In Central African Republic (CAR), where civil war has exacerbated the humanitarian crisis, half of the population face food insecurity. A ceasefire agreement struck in October 2021 is fragile and more than 700,000 people have been internally displaced – more than half children. CAR is ranked second to last globally on the Human Development Index. "On average, a child attends school for just under four years, and girls for only three," the report said. About 30% of children are in work.
Guatemala
Poverty, violence and the climate crisis are leading problems in Guatemala, which is on the migratory route to Mexico and the US. Two-thirds of the population live on less than $2 a day and 38% of the population face food insecurity.
Camps sheltering those sent back by Mexico are overcrowded, meaning many live on the streets, the report said. Guatemala is considered one of the world's most dangerous countries, with 3,500 murders in 2020 alone. "Although about 3.3 million people in the country rely on humanitarian aid, the frequent occurrence of violence is in many cases a barrier to accessing urgently needed assistance," said the report.
Colombia
Nearly 5 million people live under the control of armed groups, and 6.7 million people are dependent on humanitarian aid.
Food insecurity has been blamed on an economic recession caused by the pandemic. It has particularly affected indigenous communities, those uprooted internally and 1.8 million Venezuelan refugees, mainly in northern Colombia.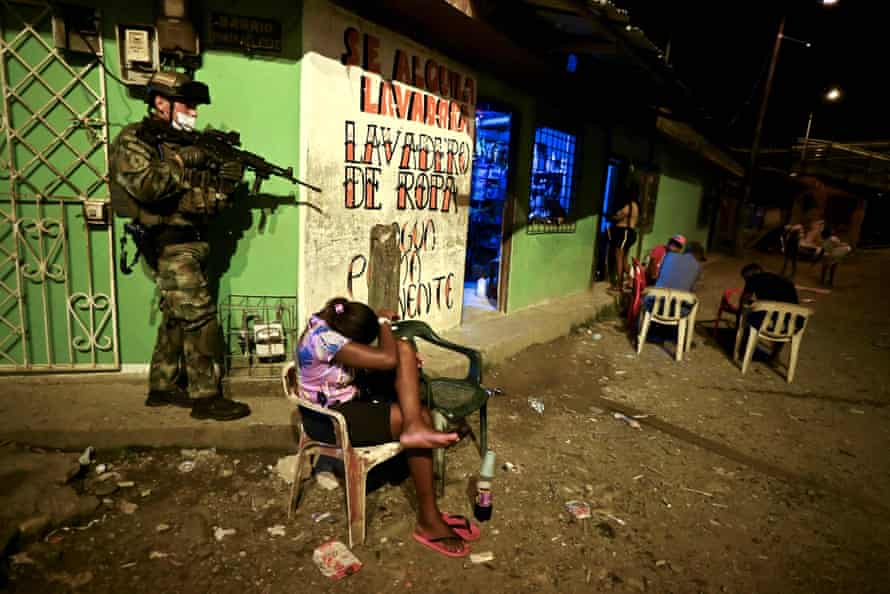 Burundi
Ranked as the country gaining the least attention in 2020, Burundi was seventh in 2021 when 2.3 million of the 12.6 million population were in need of humanitarian assistance.
The country secured only 27% of the $195m pledged in aid. Extreme weather, hunger and political unrest were among the challenges faced by Burundians. In a country where 90% of people rely on small-scale agriculture, only a third of land is suitable for cultivation, due to drought, floods and landslides. The report also highlighted structural discrimination against women – 20% of those in Burundi's decision-making bodies are female, while 60% of the agricultural workforce are women.
Niger
Niger is deeply vulnerable to climate disasters. Persistent droughts and recurring floods have had catastrophic consequences: nearly 3 million people rely on humanitarian aid. About 1.8 million children need food assistance and almost half of all children under five are malnourished.
Militias in eastern and northern Niger have caused 313,000 people to be displaced as of last September. "Providing emergency relief is often hindered by the fact that infrastructure is destroyed, operation areas are marked by violence and rural areas are difficult to access," the report said.
Zimbabwe
Zimbabwe has acute food insecurity with increasingly extreme climate conditions and economic mismanagement causing 6.6 million people to need humanitarian aid. More than a third of the population (5.7 million) lack sufficient food.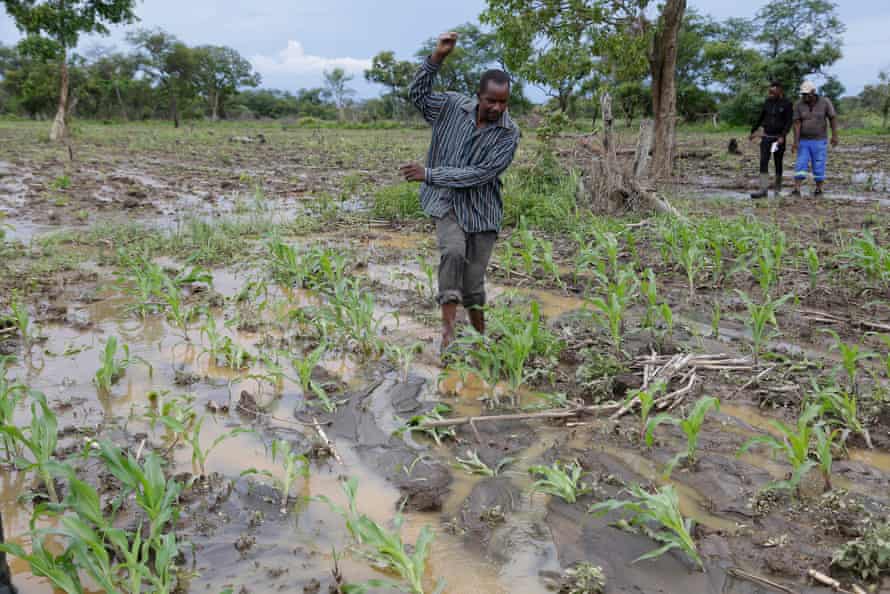 "The harvests in many rural areas are not sufficient to secure basic food supplies and other needs. In these regions, households must rely on local markets when supplies are depleted – but the prices there are unaffordable for many," the report said.
Honduras
Poverty and violence have exacerbated the humanitarian situation in Honduras, prompting many to leave for the US. About 70% of the population live in poverty, according to a 2020 study.
There have been problems with farming due to drought, hurricanes and floods. The country has 937,000 displaced people, the highest number in Latin America.
"In Honduras, people therefore often talk about poverty being female, as it is mostly women who stay behind with the children," the report said.
Polish minister warns of risk of war in Europe
"It seems that the risk of war in the OSCE area is now greater than ever before in the last 30 years," Poland's foreign minister, Zbigniew Rau, who currently chairs the Vienna-based intergovernmental body, said Thursday during the latest round of talks on Russia. Russia's deputy foreign minister, Sergei Ryabkov, said the same day Russia saw no reason for further talks with Nato, as its demands were being ignored.
Covid created 20 new 'pandemic billionaires' in Asia, says Oxfam | Global development
Twenty new "pandemic billionaires" have been created in Asia thanks to the international response to Covid-19, while 140 million people across the continent were plunged into poverty as jobs were lost during the pandemic, according to Oxfam.
A report by the aid organisation says that by March 2021, profits from the pharmaceuticals, medical equipment and services needed for the Covid response had made 20 people new billionaires as lockdowns and economic stagnation destroyed the livelihoods of hundreds of millions of others.
From China, Hong Kong, India and Japan, the new billionaires include Li Jianquan, whose firm, Winner Medical, makes personal protective equipment (PPE) for health workers, and Dai Lizhong, whose company, Sansure Biotech, makes Covid-19 tests and diagnostic kits.
The total number of billionaires in the Asia-Pacific region grew by almost a third from 803 in March 2020 to 1,087 by November last year, and their collective wealth increased by three-quarters (74%), the report said.
The report said the richest 1% owned more wealth than the poorest 90% in the region.
Mustafa Talpur, campaigns lead at Oxfam Asia, said: "It is outrageous and highly unacceptable that poor people in Asia [were left at] the mercy of the pandemic facing severe health risks, joblessness, hunger and pushed into poverty – erasing the gains made in decades in the fight against poverty.
"While rich and privileged men increase their fortunes and protect their health, Asia's poorest people, women, low-skilled workers, migrants and other marginalised groups are being hit hardest," he added.
In 2020, an estimated 81m jobs disappeared and loss of working hours pushed a further 22–25 million people into working poverty, according to the International Labour Organization. Meanwhile, the Asia-Pacific region's billionaires saw their wealth increase by $1.46tn (£1.06tn), enough to provide a salary of almost $10,000 (£7,300) to all those who lost a job.
Covid has claimed more than a million lives in just Asia, and countless more deaths will result from increased poverty and disruptions to health services. The report said women and girls were more likely to have lost jobs or income. Women are also more likely to work in frontline roles, putting them at further risk; in the Asia-Pacific region, women account for more than 70% of healthcare workers and 80% of nurses.
In south Asia, people from lower castes do the bulk of sanitation work, often without protective equipment, and face poverty and discrimination that prevent them from accessing health services. The pandemic has exacerbated this, said Oxfam.
The wealth gap is set to grow. Credit Suisse forecasts that, by 2025, there will be 42,000 more people worth more than $50m in Asia-Pacific and 99,000 billionaires. The number of millionaires by 2025 is projected to be 15.3 million, a 58% increase on 2020. Both the World Bank and IMF have said that coronavirus will cause a significant increase in global economic inequality.
Talpur said: "The political system is protecting the interests of the tiny rich elite. Governments have consistently failed to work for the majority during the pandemic. It was the juncture of global solidarity, but rich countries and big pharmaceutical companies turned away their faces."