EU not evacuating staff from Kyiv
The EU will not evacuate its staff from Kyiv, the bloc's foreign affairs chief Josep Borrell said on Monday before the meeting of EU foreign affairs ministers, who will have a video conference with US secretary of state Anthony Blinken. "Blinken will explain the reasons for this announcement, we are not going to do the same thing, […], we don't have to dramatise, the negotiations are going on," Borrell said.
Energy reform: Ex-directors of Mexico's CFE energy company prepare legal defense in WhiteWater Midstream corruption probe | International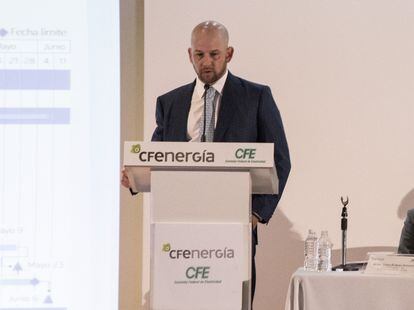 Guillermo Turrent and Javier Gutiérrez, former executives at Mexico's state-owned electric company, the Federal Electricity Commission (CFE), are appearing this month in hearings before the Mexican Attorney General's Office where a judge will decide if they should face criminal charges in possible corruption cases regarding natural gas contracts, including ones awarded to the US company WhiteWater Midstream. For their legal defense, Turrent and Gutiérrez hired criminal lawyer José Luis Nassar, known in Mexico for his representation of controversial public figures.
As reported by EL PAÍS last month, the CFE opened a case in a US federal court to obtain more information about the relationships between Turrent, Gutiérrez and Matthew Calhoun, a founder of WhiteWater Midstream, which became Mexico's largest natural gas imports supplier during the administration of former President Enrique Peña Nieto. The US case, independent of the Mexico legal process, includes a document of nearly 1,100 pages that details the efforts of the former government officials to award multiple contracts to the Austin-based company, founded by Calhoun, which had no previous experience in the energy industry. One of the contracts in question, for example, was awarded to a WhiteWater subsidiary created just three days prior.
Nassar, the legal representative of Turrent and Gutiérrez, is a well-known criminal attorney who defended Raúl Salinas de Gortari, brother of former president Carlos Salinas de Gortari, who was accused of murder in 1995. He has also represented Mexican soccer player Rafael Márquez, accused of supposed ties to organized crime, and the former governor of the Nayarit state, Roberto Sandoval, who was arrested last year for conducting operations with illicit financial resources. Nassar's law firm has also represented Luis Cárdenas Palomino, a former director of the Federal Police, arrested for his alleged role in torture.
This month, hearings are taking place before the Special Anti-Corruption Prosecutor of the Attorney General's Office to determine if Turrent and Gutiérrez will face criminal charges for their role in awarding several natural gas contracts during their time as officials at CFE. Turrent was the CEO of the private arm of CFE in the US, known as CFE International, where Gutiérrez served as the chief operating officer. The contracts in question were awarded following the Mexican energy reform of the Peña Nieto administration, which opened the sector to foreign and private investment.
CFE alleges that Turrent and Gutiérrez violated the Mexican Constitution, as well as criminal and procurement laws, in awarding contracts valued at hundreds of millions of dollars to WhiteWater Midstream and its subsidiaries and affiliates without conducting a proper bidding process and with conflicts of interests given their preexisting relationship with Calhoun. The federal case in Texas includes testimony from Fernando Aponte, a lawyer, and current Chief Litigation Affairs Officer at CFE International, as well as a US private investigator, in representation of CFE. Gutiérrez signed certain CFE contracts "while asserting the wrong power of attorney and without proper public notarization, which constitute significant legal deficiencies under Mexican law," Aponte said in his testimony submitted to the US court.
"I further discovered that, in connection with the procurement of the Waha Connector agreements, there was no evidence of any procurement process that would have guaranteed the best terms for the Mexican state had taken place," Aponte said, according to the testimony. Waha Connector is the name of a pipeline operated by WhiteWater.
"Additional review of communications and the background of the contracts revealed that WhiteWater Midstream, the company which was awarded the Waha Connector agreements, lacked the requisite experience and credit history for such contracts to be awarded properly and that the provisions of the contracts were not competitive and materially hurt CFE," Aponte said in his testimony. "At the time these contracts were awarded, WhiteWater had been in operation for only a few months and WhiteWater Midstream affiliates, also awarded the contracts, had been in operation for three days."
Aponte added that "Gutierrez and Turrent committed to award WhiteWater Midstream these contracts prior to soliciting or receiving bids from other entities. As such, the Waha Connector agreements were awarded to WhiteWater Midstream in the absence of the analysis required by law to ensure the state receives the best market conditions available."
The US court case documents also mention former CFE executive Emilio Cosio, who according to testimony submitted and CFE findings, was involved in the negotiations between CFE and WhiteWater. Cosio, Turrent and Gutiérrez appear as managing members of an Austin-based company called 3V Energy, founded in November 2019, according to the website OpenCorporates.com. According to a source familiar with the company, 3V, prior to closing last August, sought to sign contracts with the CFE. WhiteWater is also based in Austin.
In the US, the CFE began investigating dealings with WhiteWater following publication of an EL PAÍS story in July 2021 that revealed Turrent, Calhoun and another executive of WhiteWater had known each other for more than 20 years, dating back to their time working together at Royal Dutch Shell. The three appear in documents that are part of a case of possible manipulation of electricity prices in California, which remains open at the US Federal Energy Regulatory Commission (FERC). EL PAÍS revealed that WhiteWater employees worked together in the CFE offices in Mexico as "consultants" months prior to awarding the Texas company with a massive natural gas supply contract, according to three internal sources at the state electricity company.
CFE and WhiteWater are currently involved in an international arbitration process after the state electricity company refused to pay the Texas company for gas purchased in February 2021, when temperatures fell to record lows in the southern US. The low temperatures froze natural gas production and distribution installations and prices for the fuel skyrocketed.
Bilateral relationship
In July 2021, the Mexican government said that US authorities were also investigating WhiteWater for "awarding contracts under suspicion of corruption, abuse of trust and traffic of influences." The open federal case in Texas pressures authorities in the US to investigate the possible corruption in the bilateral contracts signed between the CFE and WhiteWater. In response to a request for comment from EL PAÍS, the US Embassy in Mexico said that the government doesn't comment on open cases.
The US is Mexico's most important bilateral relationship and is currently in a state of turbulence and tension, largely due to the position of Mexican President Andrés Manuel López Obrador regarding energy policy and diplomacy, said Adrián Duhalt, a non-resident scholar at the Baker Institute for the United States and Mexico Center at Rice University. López Obrador has canceled permits and reversed the energy reform initiatives of his predecessor, generating uncertainty for millions of dollars in investment for North American companies.
"Mexico, despite the rhetoric about energy self-sufficiency, will continue to depend on natural gas imports from the US that will only increase in the final years of the López Obrador administration," Duhalt said. "A card that President López Obrador could play is to point to corruption. If it's determined that WhiteWater Midstream or the former CFE officials took part in influence trafficking or acts of corruption, he will no doubt use the case to feed his narrative against previous governments and the energy reform of 2013."
He added: "With state elections in 2022 and 2023, as well as the presidential elections in 2024, the WhiteWater Midstream affair and the proceedings against former CFE officials are ammunition for the narrative of the governing coalitions."
Murder, rape and abuse in Asia's factories: the true price of fast fashion | Garment workers
Jeyasre Kathiravel had always dreamed of a life beyond the garment factories of Dindigul, a remote corner of the southern Indian state of Tamil Nadu.
Despite the meagre wages she was earning – about £80 a month – Kathiravel knew she was lucky to have a job at Natchi Apparels, a local factory making clothes for H&M and other international brands.
Like many Dalit women in her community, a job at the factory had provided her family with a stable salary. Yet she wanted more. So, with dreams of escaping the deprivation and caste discrimination that had stalked her family for generations, the 20-year-old studied for the civil service exams by night before leaving her home each morning to work long shifts sewing clothes for other, luckier, young women thousands of miles away.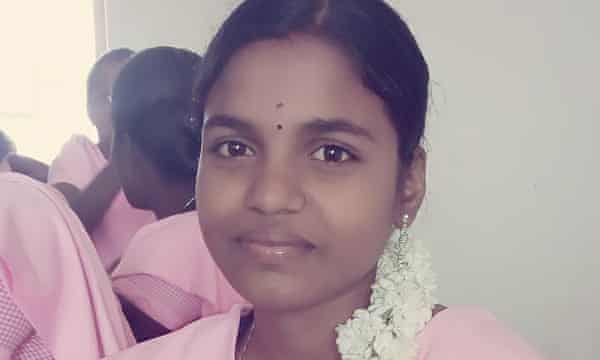 Kathiravel never escaped the factory floor. On 1 January 2021, she failed to return home from work. Despite her family's frantic attempts to find her, four days later her decomposing body was discovered by farmers just a few miles from her village.
When her supervisor, a man named by Indian media as V Thangadurai, was arrested for her murder, few of her intimate circle were surprised. Thangadurai has since been charged with her murder and is in jail awaiting trial.
For months before Kathiravel's death, her family and co-workers say that Thangadurai was perpetrating a relentless campaign of sexual harassment towards her, which she felt powerless to report or stop.
"She said this man was torturing her but she didn't know what to do because she was so scared of losing her job," says her mother, Muthuakshmi Kathiravel.
"She was such a good girl, she was the best of all of us. She was always helping me and supporting the family, but wanted to do different things with her life."
Workers at Natchi interviewed by the Observer in the weeks after her murder say Thangadurai was known to be a sexual predator operating with impunity at the factory.
"We all knew what he was doing to Jeysare but nobody in management cared," says one woman who worked alongside Kathiravel. "If she complained she was scared she would lose her job or that men from the factory would visit her family and say she was a troublemaker."
A year later, Kathiravel's family are still deep in grief. In their home, Kathiravel's face smiles down at them from a photo on the wall and they say they can never fill the hole she has left behind. Yet they now believe her death has not been in vain.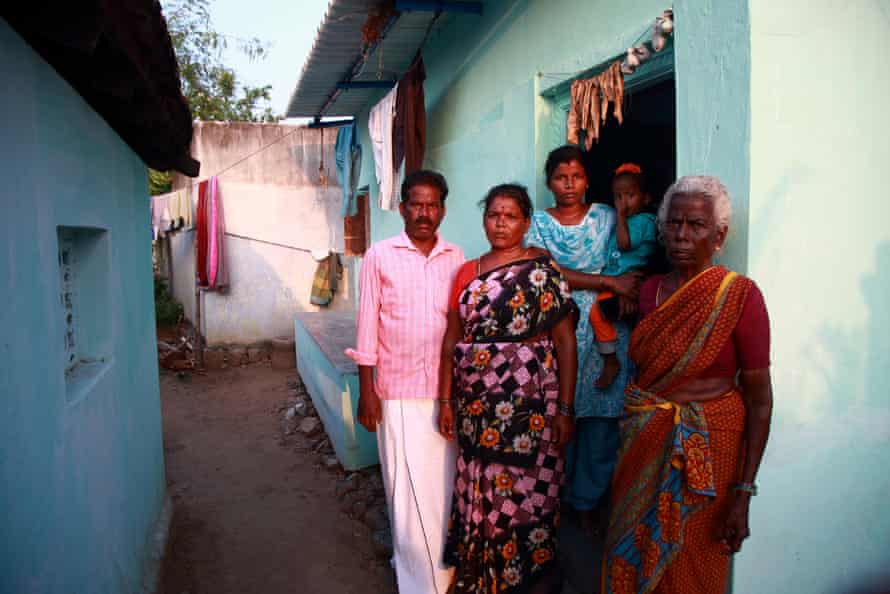 In the weeks after her murder, dozens of other women working at the factory came forward to claim that they too were being harassed and assaulted at Natchi. Their bravery set off a chain of events that could transform the lives of the 3,000 women working at the factory and provide a blueprint for how global fashion brands can stop the epidemic of sexual violence that has taken hold in fast fashion supply chains.
The inexorable rise of the multi-billion pound fast fashion industry has conditioned consumers to expect rock-bottom prices and a constant churn of new products, ramping up the pressure brands place on their overseas suppliers to produce ever-higher volumes of clothing in less time – with garment workers on poverty wages facing the consequences on the factory floor.
"The sexual harassment the women are facing in the garment industry is directly linked to their desperation to keep their jobs at all costs," says Thivya Rakini, president of the Tamil Nadu Textile and Common Labour Union (TTCU). "Their fingerprints are all over the clothes that people in rich countries wear, but their suffering is being silenced."
Despite the factory's denials after the allegations were made public, the Worker Rights Consortium (WRC), a global organisation investigating labour abuses, launched an independent investigation into Natchi.
Its findings, shared exclusively with the Observer ahead of publication by the WRC, are a grim read.
In a detailed report, investigators say that multiple interviews and evidence gathering with more than 60 workers led them to conclude that Kathiravel was not the first garment worker to have been murdered at Natchi.
Investigators say they are confident that at least two other female workers besides Kathiravel were killed while working at Natchi between 2019 and 2021.
The WRC says it is "virtually certain" that a company-contracted bus driver and labour recruiter murdered a female worker following a sexual relationship that began while they were both working at the factory.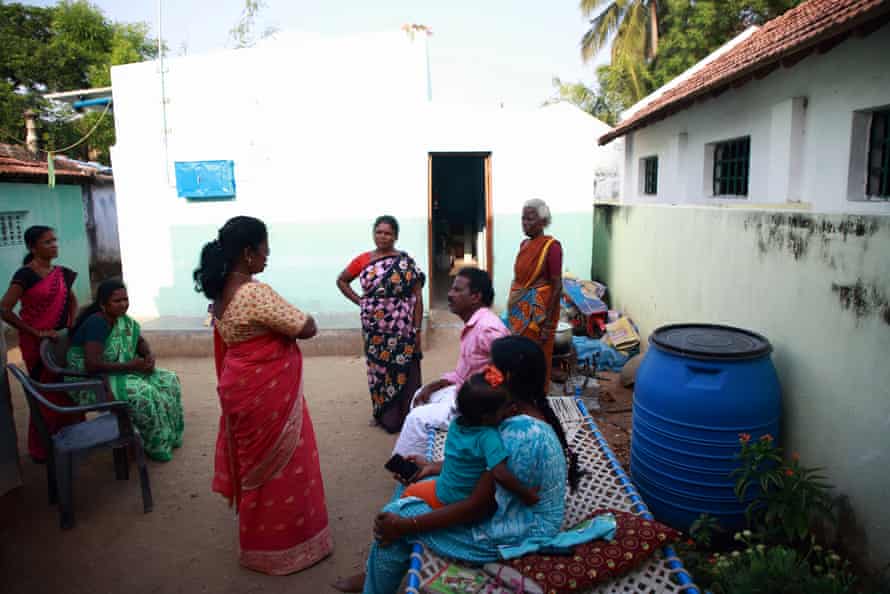 The report claims there is a "high likelihood" that a migrant worker was also murdered on factory grounds by an unknown perpetrator and her body dumped in a shipping container. The report claims that multiple Natchi employees, including an eyewitness, testified that the murder had occurred on factory property and that afterwards managers had told workers not to talk about the incident.
The WRC has made it clear that investigators did not find concrete evidence to hold Natchi management directly responsible for these alleged killings or for the death of Kathiravel.
However, the report argues, multiple murders of female Natchi employees by men working for Natchi in supervisory or quasi-supervisory roles could not be detached from the environment of gender-based violence and harassment that Natchi management had allowed to flourish at the factory.
WRC investigators concluded that over the past decade, women working at Natchi had been subjected to "pervasive" physical sexual harassment, verbal sexual harassment, non-verbal sexual harassment and sexual coercion, with male supervisors propositioning female workers at the workplace for sexual relationships by coercive means.
Women workers told investigators that their male supervisors routinely bullied and publicly humiliated them for missing production targets and they were subjected to constant verbal abuse and sexual slurs. Investigators also found that factory management tolerated an environment of caste discrimination, where workers from the lowest Dalit castes were shunned by employees from higher castes.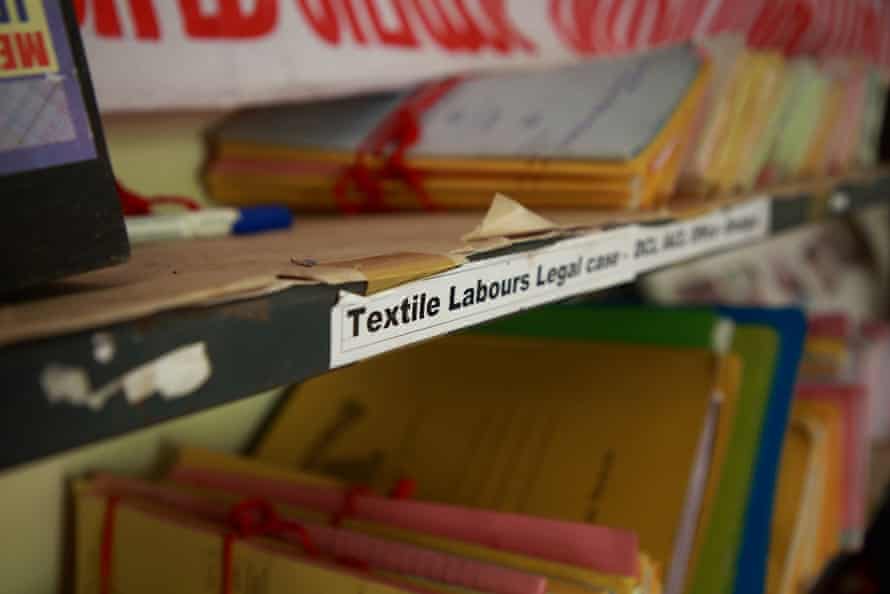 Eastman Exports, which owns Natchi Apparels, says it "disputes the accuracy of a number of statements in the WRC report" and denies that the murder of a migrant worker occurred on Natchi premises.
However, the company says it has taken all the allegations seriously and "has created systems, processes and procedures to protect and promote the rights of female workers".
"We have listened very carefully to our women workers and we are going to make sure that no woman ever feels unsafe again in one of our workplaces," says Subash Tiwari, chief executive of Eastman Exports, who says he was shocked by the murder of Kathiravel and that his top priority was ensuring the safety of his female workers.
Last month, groundbreaking legally binding agreements were signed between Eastman Exports and the TTCU – a local female-led garment worker trade union that represents women at the factory – as well two international worker rights groups, the Asia Floor Wage Alliance (AFWA) and Global Labour Justice (GLJ). Among other provisions, the agreement will overhaul the factory's internal complaints process, install TTCU members on the factory floor to ensure women are safe at work and operate a zero-tolerance approach to harassment and verbal and physical abuse.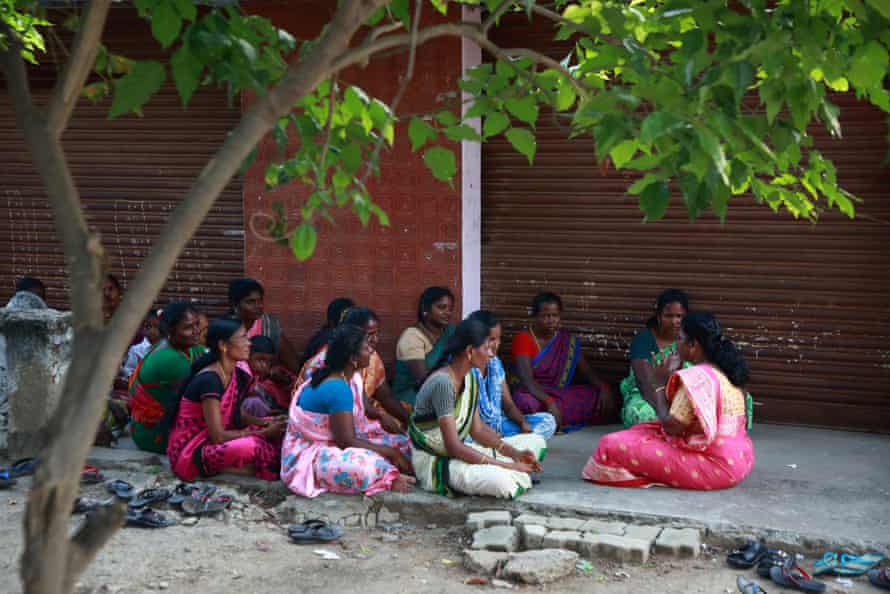 Despite cancelling its orders at Natchi, H&M has signed a separate agreement with the TTCU, AFWA and GLJ and has committed to staying at the factory to help with implementation. It is the first time a brand has signed up to an initiative to tackle gender-based violence in Asia's garment industry, where women make millions of tonnes of clothing for UK high streets every year.
If the agreement is properly implemented, the WRC says that Natchi could become one of the safest places for women to work in Tamil Nadu, a region notorious for dangerous working conditions for women.
"Our report documented serious abuses at this facility; however, because Natchi has made enforceable commitments to protect workers, it now presents a lower risk to buyers than just about any other supplier they might use," says Rola Abimourched, deputy director of investigations and gender equity at the WRC.
Yet the labour rights groups involved in the Natchi case say the abuse that was uncovered should not be seen as an isolated incident. Instead, it is an indication of how sexual violence has flourished and become deeply embedded into the production model of fast fashion.
"What we are facing is an epidemic of gender-based violence in the global fashion industry, but because it is happening to poor women working thousands of miles away it isn't considered the huge human rights scandal that it is," says Abimourched.
In Tamil Nadu, the TTCU is investigating 29 other cases where women have died non-natural deaths while working in garment factories supplying brands sold in the UK. It says that in many cases, the women were murdered by male colleagues after alleged rapes and campaigns of sexual harassment.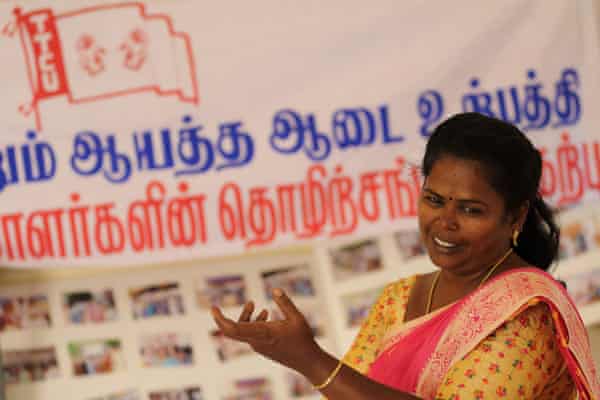 "The abuse and harassment that was happening at Natchi is just everyday life in the factories where we work," says Rakini. "We have seen many cases of women dying in garment factories across the region and nothing being done to investigate or seek justice."
Anannya Bhattacharjee, international coordinator at the AFWA, says her organisation has catalogued multiple cases of egregious gender-based violence at garment facilities across Asia.
"Over the years, across production countries, we have witnessed and documented women garment workers being verbally and physically harassed, assaulted, threatened with retaliation for refusing sexual advances and denied basic rights," she says.
Interviews with female workers by AFWA researchers in 2021 paint a horrifying picture of the scale and impunity of the sexual violence faced by the women who make our clothes.
"I have worked in this industry for more than 20 years and I have seen terrible things happen within these factories – rapes, suicides and even murders," one woman working in a factory in India producing clothing for foreign brands told AFWA researchers.
"Women workers have no power to oppose the men in power – be it supervisors or managers. They can do anything to any woman – we are all at their mercy and we have no one to support or stand for us."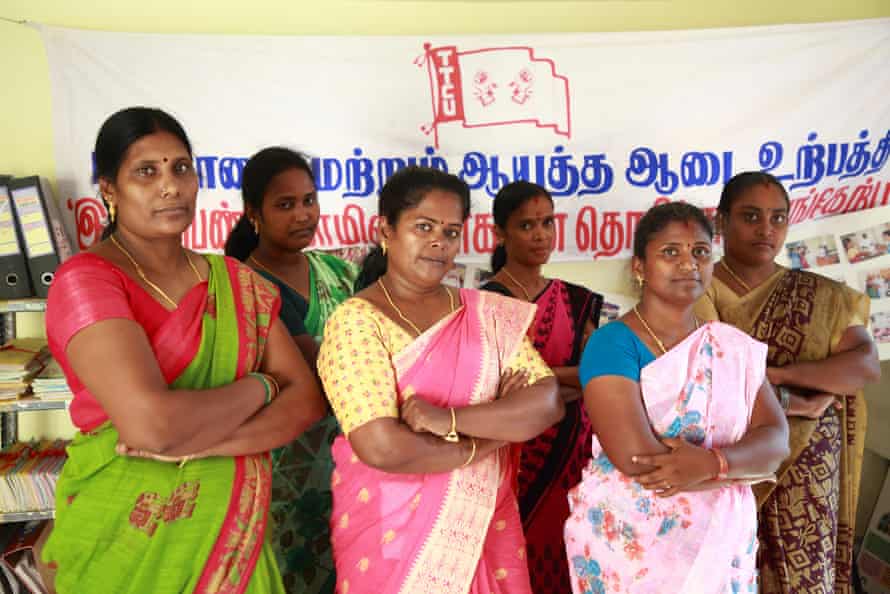 Female workers in India, Pakistan, Bangladesh and Sri Lanka also spoke to AFWA researchers about similar conditions at their factories. They spoke of managers forcing women to take pills to delay their periods in order to meet production targets, male workers coercing women into sexual relationships to get their sewing machines fixed and women being fired if they complained about sexual harassment.
"We keep silent due to fear of losing our jobs … the mental stress reached the point of breakdown – I was feeling almost suicidal," says one woman at a factory in Pakistan that the AFWA says was making clothing for multiple brands selling in the UK.
For years, campaigners have warned that the fashion industry's use of ethical codes of conduct and factory inspections to flag up human rights abuses don't work; instead they allow brands to swerve responsibility for abuses that their production model and profit margins have created.
In the weeks after Kathiravel's murder, women workers at Natchi told the Observer that the factory inspections conducted by brands were a sham. "The management knows when the auditors are coming and they tell us what to say," said one young woman. "They say if we complain the factory would close and we would lose our jobs."
When abuses are uncovered, especially sexual violence, this allows brands to "cut and run", pulling their business from suppliers and protecting their reputation.
"When trade unions raise issues of gender-based violence in a garment supplier factory to a brand, they generally just cut sourcing from that supplier. When they do this women lose jobs, are doubly victimised and become fearful of speaking out about what is happening to them," says Bhattacharjee.
The WRC says that in the case of Natchi, brands that sourced from the factory had a moral responsibility to keep their business there.
"H&M has committed to support this vital programme to combat gender-based violence and harassment by signing the agreement. If H&M does not restore orders soon, it will gravely undermine the success of its own programme," says Abimourched.
She also says that brands, including Marks & Spencer and Walmart, that were sourcing from the factory in the period of time when workers testified to experiencing sexual abuse had an obligation to resume orders.
"If they do not place orders now to support this process, it will be clear that their claims about respecting worker rights are meaningless."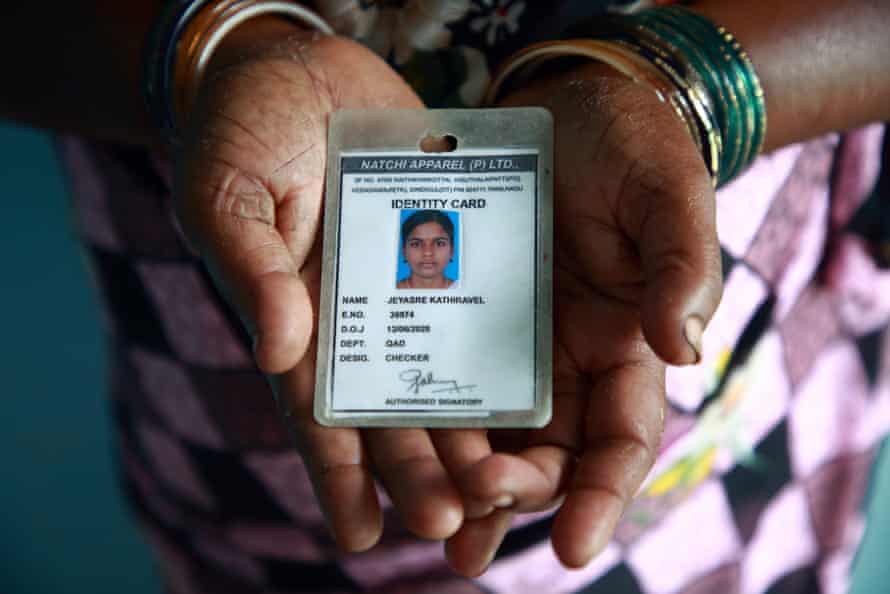 H&M says that while it had stopped orders at Natchi, "our focus and hope is that the agreement reached will contribute to sustainable and lasting change for the industry as a whole beyond one individual company".
Marks & Spencer says it ceased trading with Natchi in January 2020 and will not be working with the factory nor signing up to the agreement.
"We have not sourced from Natchi Apparels for over two years and had ceased the relationship prior to the WRC investigation. Ethical trading is fundamental to how we do business and we fully support the principle of remediation to improve working conditions," it said in a statement.
Walmart did not respond to a request for comment.
In Dindigul, the TTCU says it is working with women across the region who are now coming forward to ask for help.
"We are all human beings, all of our lives matter," says Rakini. "We have to make sure that Jeysare's death is the start of something that could prevent other women from also losing their lives because those in power simply don't care."
Sign up for Her Stage to hear directly from incredible women in the developing world on the issues that matter to them, delivered to your inbox monthly:
Marlon Botas: Montserrat Bendimes: Why the young Mexican student's murder has gone unpunished | International
Her family says that during the time that Montserrat Bendimes was hospitalized with severe trauma, the 20-year-old engineering student uttered the following sentence before she died: "It was Marlon." The young woman had been admitted in April of last year after her partner allegedly gave her a brutal beating that kept her on life support until her body gave out. By then, the main suspect was already unaccounted for.
With his parents' help, according to the State Prosecutor's Office, Marlon Botas managed to flee while his girlfriend lay dying in a hospital. More than a year after what happened, only his parents are serving a sentence for aiding their son, but Botas is still a fugitive and Bendimes' crime remains unpunished. This Monday, her former partner sent a message from an undisclosed alleging that he and his parents are innocent.
Bendimes' murder triggered a wave of indignation in Veracruz, where the feminist groups that have provided support for her family organized marches and actions to seek justice. The capture of Botas' parents in Mexico City in November of last year set a precedent for aiding and abetting murderers, according to these organizations. And the state of Veracruz was papered with the face of Marlon Botas: graffiti on walls, wanted posters, videos and images on social media. The Prosecutor's Office announced that it had asked Interpol to issue a red notice (issued for fugitives who are wanted for prosecution or to serve a sentence) in almost 100 countries and offered a reward of 250,000 pesos (about $12,500) for any clue about his whereabouts.
The Bendimes case has since made no more progress, as often happens with most crimes in Mexico, where 95% of them are never solved. This is especially true in cases of sexist violence, compounded by a national security crisis that no government has managed to control and which claims the lives of 11 women a day. Despite the imprisonment of his parents, who had fled to the nation's capital, Botas has so far gotten away with it.
This Monday, the television network Imagen showed a video that the show's hosts said reached them anonymously, in which Botas can be seen against a white background. Botas says that what happened was an "unfortunate accident" and that his family had nothing to do with it. He also claimed there was a "hunt" against him and his family, and asked that his parents, Diana Fuentes and Jorge Botas, be released. Reaction on social media was intense. The women of Mexico are accustomed to hearing so many times and in so many cases that dead women committed suicide, fell, got themselves killed.
The Veracruz Prosecutor's Office, as well as Governor Cuitláhuac García, responded in a statement that the "procurement of justice is not negotiated." "In this case, as in all those in which a woman is attacked, there will be no impunity," said the message signed by the State Attorney General, Verónica Hernández. However, more than a year after the death, the main suspect is still at large and the fact he had the audacity to send a message to the authorities reveals the confidence he has that impunity will play in his favor.
Shouting "It was not an accident", hundreds of social media users have once again shown their outrage at a case that builds on a series of other unsolved murders. The most recent victims are María Fernanda Contreras, 27, Debanhi Escobar, 18 and Yolanda Martínez, 26, about whom the authorities still point to a suicide without having revealed details of how she died.
The Mexican feminist movement has been gaining traction in recent years. Each case of a murdered woman or a victim of sexist violence has triggered protests that were unthinkable just a decade ago.