El Salvador rights groups fear repression after raids on seven offices | Global development
Rights activists in El Salvador said they will not be pressured into silence after prosecutors raided the offices of seven charities and groups in the Central American country.
"They're trying to criminalise social movements," said Morena Herrera, a prominent women's rights activist. "They can't accept that they are in support of a better El Salvador."
Officials said the raids, which took place at the offices of charities working on education, human rights and women's rights on Monday, were part of an inquiry into the embezzlement of public funds.
Prosecutors claimed to be investigating several non-governmental organisations (NGOs), with $4.9m (£3.7m) under review, but the groups said the raids represented a crackdown on civil society by President Nayib Bukele's increasingly authoritarian government.
"They don't like social criticism, they think it's all against the government, which isn't the case," Herrera said. "They think El Salvador didn't exist before they came into government, but this is a society that has had to fight for its rights, even to be able to stand in the street and speak its mind."
Azucena Ortiz, director of Las Mélidas, a women's rights and health NGO that was raided, said that rights groups, rather than cash, were the targets. "We think this is a rigged procedure, specifically aimed at criminalising us."
At the offices of Pro-Vida, which monitors water quality in rural El Salvador, authorities seized five computers in a raid. "These questionable raids have affected scheduled activities in the most vulnerable communities that we accompany," the organisation said.
Bukele – a charismatic strongman with a mastery of social media – has come under increasing criticism for using the judiciary to stifle dissent.
Earlier this month, his government proposed a bill that would require journalists and civil society organisations (CSOs) that receive overseas funding to register as "foreign agents" with the interior ministry.
Transparency International said the draft bill was, "a blatant attempt to control and limit the work of CSOs, which benefit citizens with access to basic rights including healthcare, education, fight against corruption, prevention of violence, among other issues".
But Bukele has doubled down on his populist style and rhetoric, recently calling himself "the world's coolest dictator" on his Twitter profile, which has since been changed to "CEO of El Salvador". His promotion of bitcoin, which he made legal tender in El Salvador in September, has also seen him trade in populist tropes.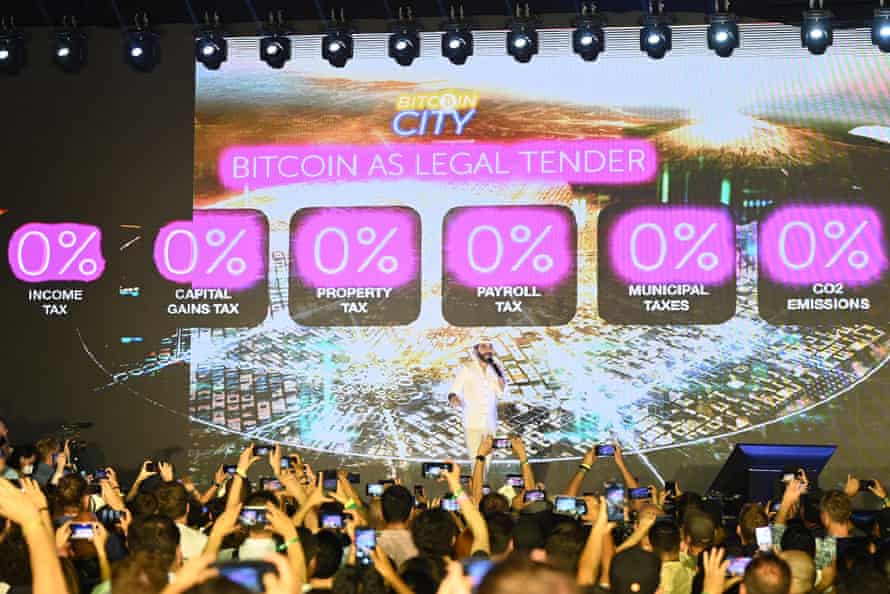 "These raids – coupled with the 'foreign agents' bill – are yet another example of Bukele's intolerance with dissent," said José Miguel Vivanco, director at Human Rights Watch's Americas division. "Unless the international community puts a stop to his attacks on critics and the rule of law, El Salvador is likely to become yet another Latin American dictatorship."
The targeted groups said they will continue to speak out.
"They're not going to silence us, we'll keep going, fighting for justice and a life free from violence," said Herrera. "But it's vital that the government feels that it cannot keep acting like this with impunity, it must understand that the eyes of the world are on it."
Belgium might close schools and cultural activities
Today, Friday, Belgian governments are meeting again in order to decide on new Covid measures in order to stop the spreading of the virus as numbers are spiking. This time the concertation committee is gathering on the request of the Flemish minister-president Jan Jambon who suggested to close down all indoor events, including all concerts and theatre productions. The closing of schools is also on the agenda.
El Salvador 'responsible for death of woman jailed after miscarriage' | Global development
The Inter-American court of human rights has ruled that El Salvador was responsible for the death of Manuela, a woman who was jailed in 2008 for killing her baby when she suffered a miscarriage.
The court has ordered the Central American country to reform its draconian policies on reproductive health.
The decision on Tuesday marked the first time an international court has ruled on El Salvador's extreme abortion laws and was celebrated by women's rights activists, who believe it could open doors for change across the region.
Since 1998, abortion in El Salvador has been banned without exception, even in cases of rape and incest. Over the past two decades, more than 180 women have been jailed for murder for having an abortion after suffering obstetric emergencies, according to rights groups.
The case of Manuela v El Salvador was brought after the 33-year-old mother of two from the countryside died from cancer after receiving inadequate medical diagnosis and treatment, leaving her two children orphaned. She had been serving a 30-year prison sentence for aggravated homicide after a miscarriage.
When Manuela – whose full name has never been made public in El Salvador – went to the hospital after miscarrying, staff failed to provide her with timely treatment and instead subjected her to verbal abuse and accused her of having an abortion, according to the Center for Reproductive Rights. Manuela was handcuffed to her bed and denied access to a lawyer while police interrogated her.
"There is no doubt that Manuela suffered an obstetric emergency," the landmark court ruling stated. "Such situations, as they are medical conditions, cannot lead to a criminal sanction."
The court also ruled that the state must pay reparations to Manuela's family, and should develop comprehensive sexual education policies and guarantee doctor-patient confidentiality.
"The Inter-American court has done justice by recognising Manuela was another victim of an unjust legal context that originates in the absolute prohibition of abortion," said Morena Herrera, at the Feminist Collective for Local Development, one of the parties in the case supporting Manuela's family.
"Manuela's story is a sad one, but it represents a change and becomes a path of justice and hope for all women in Latin America and the Caribbean who are criminalised for obstetric events."
Most countries in the region respect the Inter-American court's jurisdiction, opening the door for sweeping change, activists said.
"This is a huge advance for reproductive rights, not only in El Salvador but across Latin America," said Catalina Martínez Coral, regional director for Latin America and the Caribbean at the Center for Reproductive Rights, another party in the case. "This is a standard we can apply to the constitutions and states across the region."
Martínez Coral added that while the ruling was to be celebrated, the issue of poverty affecting access to reproductive rights remained a challenge.
"There are over 180 cases of women in jail, or that have been jailed, over these issues," said Martínez Coral, who also worked as a litigator on the case against the Salvadorean state.
"What that means is we're dealing with a state that criminalises women and, above all, criminalises poor women in the most rural and impoverished areas," she said.
EU commission unveils proposal to digitalise justice systems
The European Commission unveiled on Wednesday a proposal to digitalise EU cross-border justice systems, aiming at making them more accessible and effective. Under the new draft law, the EU executive wants to tackle inefficiencies affecting cross-border judicial cooperation and barriers to access to justice in cross-border cases. Shifting paper-based communications to electronic formats would save up to €25m per year across the EU in postage and paper costs.