'Eid was very different': my fortnight watching South Africa descend into chaos | Global development
The past week has been one of the most difficult of my life. My home descended into chaos. Durban, a holiday city with a melting pot of cultures and a diverse range of people who live and work here, came to a standstill as rioters took to the streets to spread chaos after the arrest of former president Jacob Zuma.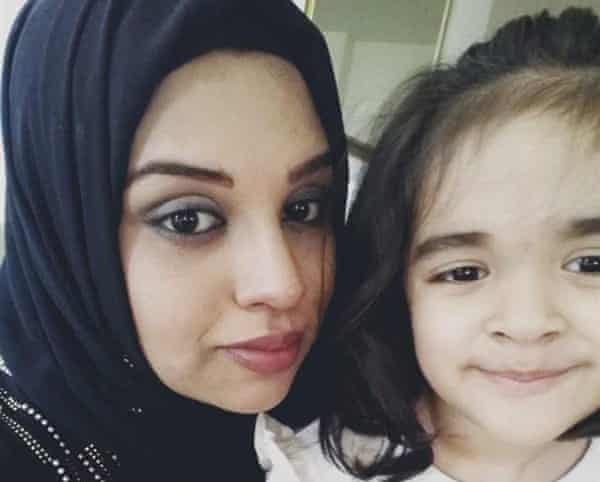 The unrest began in KwaZulu-Natal region on Thursday 8 July, bringing everything to a grinding halt. We left work early to be with our families. Protests are usually contained in the central Durban district, but on Saturday evening pictures began circulating of looting and riots. As a precaution, we stayed home. By Sunday the city was on high alert, and trucks were being looted and torched on motorways into Durban. We had been anticipating further Covid lockdown restrictions as the number of cases in South Africa rises, but instead we were being isolated by violence. On Monday morning, I woke to the sound of gunshots, alarms going off and screams. It was surreal; I sat up and thought, where am I?
By Tuesday the violence had intensified and come closer. It wasn't just about looting supermarkets; they were looting everything, including homes.
Communities began creating Neighbourhood Watch groups. Workers were told to stay at home for their safety as the unrest spread to residential areas. Roadblocks were set up, as people used any materials they could find to barricade the looters out, and formed groups to patrol during the cold winter nights.
Families began to run out of supplies, some venturing to the shops to buy bread, milk and baby items such as nappies. But large shopping malls were being attacked, looted and destroyed. My friend lost two of her businesses in hours and, as a single mother of three, her income has come to an abrupt halt. My colleague Portia ran out of milk for her baby – the fear of mothers was heartbreaking.
As an employee at the world's largest Muslim NGO, my mind kept reverting to our brothers and sisters in Syria, Yemen and Gaza. They too woke up one day to lives altered for ever, and their suffering has not ceased. Will this happen to South Africa? This experience has heightened my empathy for people living in and fleeing from conflict zones. The fear is real.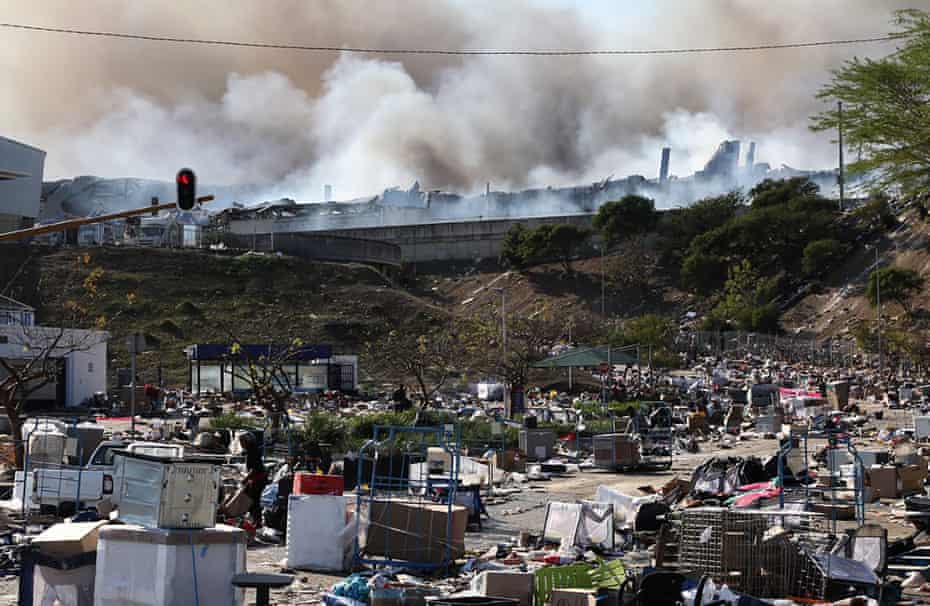 I looked at my own child and my parents, and couldn't help but consider exit strategies. Where would they go and how would I get them there? The days of destruction felt as if they wouldn't end, everything we loved about this city in ruins, our homes under siege.
By Wednesday we were running out of fuel. People had money to buy food but shop shelves were empty.
Our community came together, more strongly than at any time I can remember. Community leaders began taking milk and bread to residential areas, giving it out free of charge to every person that approached them. We began coming out in numbers.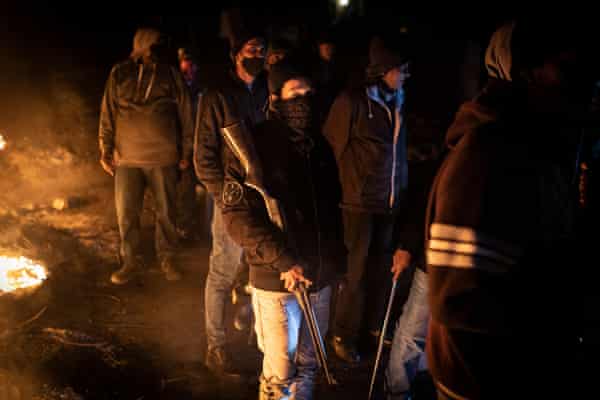 Men patrolling the streets with hockey sticks and cricket bats became the norm. If they met a looter, they would let them pass, but ensure they left the area. Communities worked to ensure their areas were safe from harm and violence. I'm someone who had never heard a gun going off but now I could identify the different types of shots and the guns they were fired from. When the shots stopped we were stunned. Is this really happening? Is it over?
The festival of Eid al-Adha has been very different for me this year. The violence has significantly subsided due to the concerted effort of community patrollers, the army and police, but the mood is sombre and our thoughts remain with those affected by the looting and violence. A sadness lingers; our communities have lost significant leaders to coronavirus this year and the unrest has compromised hundreds of businesses just as we begin to rebuild.
The ray of hope during this unrest has been the resilience of the South African people. We got together and said "enough is enough"; we came out to reclaim our streets and rebuild. That's South Africans in a nutshell – a people that survived Apartheid and broke down the chains of racism and inequality – and we emerge from this unrest stronger.
I am proud to work for Islamic Relief; we continued working from home leading up to our Eid food campaign and our leaders kept checking up on our wellbeing.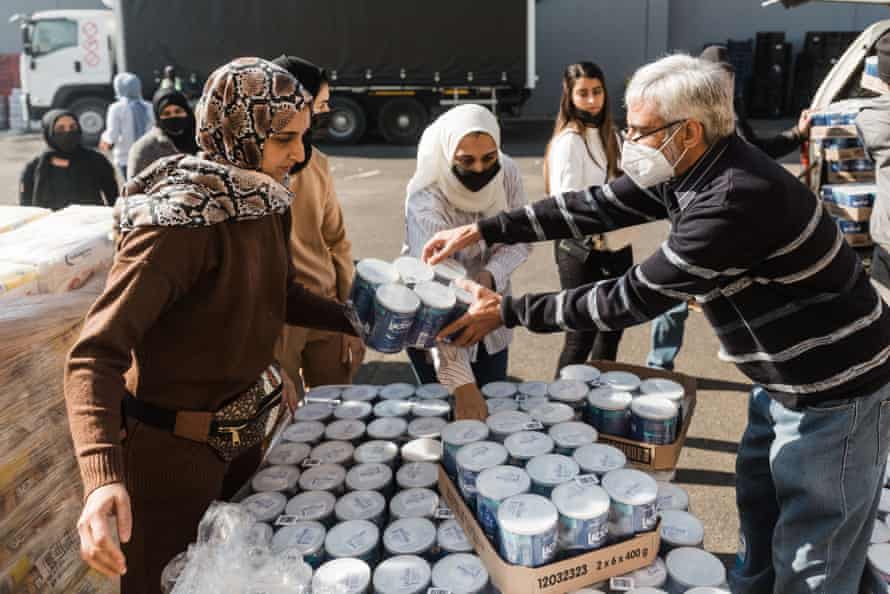 Among us there was an urge to respond to the calls for help. We had numerous calls for assistance from affected communities and we had an equally large number of requests from people who wanted to help. Our teams began sending aid from other regions. Our fear turned into bravery.
As soon as aid came in, we began responding to the food crisis. The team also had to push ahead with our Eid Qurbani distribution programme in KwaZulu-Natal, providing fresh meat to 900 families, including nearly 400 orphans. Meat is important for Eid al-Adha, as it commemorates the moment the prophet Ibrahim pleased Allah with his intention of sacrificing his son, Ismail, and Allah stayed his hand, replacing the boy with a sheep.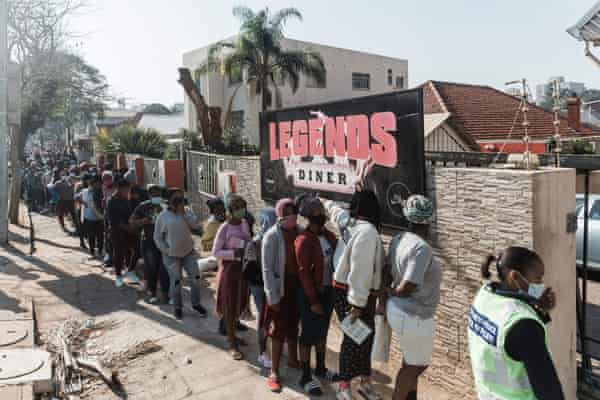 Covid has already deepened the lines of poverty and now the unrest has too. People who were already poor have become even poorer. Those who live from pay cheque to pay cheque found their work had finished overnight and there was no support. So many people were already in anguish because of dire poverty, and then this. So much destruction to this beautiful country that I love.
This Eid was a time for reflection. But the day after, staff and volunteers were out in force, packing hampers for our community.
The days are long and hard but in its people there is hope for a stronger South Africa, for us and our children.
Covid travel rules: US to ease travel restrictions for international visitors: what we know so far | USA
As US President Joe Biden was addressing the United Nations General Assembly in New York last week – at which a number of representatives from countries laboring under coronavirus travel restrictions were in attendance – amid the barely concluded evacuation from Afghanistan and a deepening diplomatic crisis with France, the White House announced that as of November, requirements to enter the US will change.
The White House coronavirus response coordinator, Jeffrey D. Zients, explained that under the new guidelines, people from countries on the no-travel list will be able to enter the country again.
There is as yet no definitive date for the lifting of restrictions and no clear protocol regarding children who are not eligible for vaccination, but there are some firm points in place. Will quarantine be necessary? Will travelers have to undergo tests before or after arrival? Here are the answers to some of the most frequently asked questions.
Countries that will be cleared for travel to the United States
Travel to the US will be resumed for 33 countries that are currently not permitted direct entry. The nations that will be allowed to travel to the US are those in the Schengen area (22 members of the European Union plus Iceland, Liechtenstein, Norway and Switzerland), China, the United Kingdom, Ireland, Iran, South Africa, Brazil and India. People arriving at US entry points by air must show proof of vaccination as well as a negative Covid-19 test. Quarantine on arrival will not be required.
Negative tests
Travelers must provide a negative Covid-19 test conducted within three days of boarding a flight to the US.
What happens if I am not vaccinated?
Entry to the United States will be denied to non-vaccinated people. Two weeks must have elapsed between the final dose of the vaccine and travel to the US.
What if I'm a US citizen and have decided not get a vaccine?
US citizens who have elected not to get vaccinated must take a Covid-19 test within one day of boarding a US-bound flight and another one on arrival in the country.
New contact tracing system
Airlines will collate contact information (phone numbers and email addresses) to be able to reach passengers and warn them if they have potentially been exposed to the virus during their flight. Airlines must retain this information for 30 days.
Travelers can fly directly to the US
Under current restrictions, travelers from countries where restrictions applied could spend 14 days in a country not on the no-fly list (without having to quarantine) and then enter the United States. This will no longer be necessary to travel to the US.
Which vaccines are accepted as valid to enter the US?
Vaccines accepted by the US must be approved for emergency use by the World Health Organization or the US Food and Drug Administration. At the present time, these include Pfizer/BioNtech, AstraZeneca, Janssen (Johnson & Johnson), Moderna, Sinopharm and Sinovac/Coronavac.
Among the vaccines that have not received WHO approval are Sputnik V, Novavax, Abdala and Soberana.
Land borders will remain closed
With exception of essential journeys, US land borders with Mexico and Canada will remain closed for travel at least until the end of October. Among the reasons considered essential by the US embassies in those countries are medical purposes, work, public health, legal cross-border commerce, diplomatic travel, official government trips and military deployments.
'My future is overseas': Tunisians look to Europe as Covid hits tourism | Global development
The seafront along the town of Hammamet in Tunisia is deserted. Looking out at the bright empty coast from his souvenir shop, Kais Azzabi, 42, describes the crowds that would stroll along the broad boulevards. Today, there is nobody.
"It was very busy here," he says, gesturing to the street and the Mediterranean Sea beyond. "Since the corona started, everything stopped."
Blasted by revolution, terror attacks and political instability, the pandemic has all but delivered a death blow to Tunisia's embattled tourism sector, a former economic staple. Many of its employees are now looking across the sea for opportunities to build new lives in Europe.
Beyond the resorts, recent political events have done little to instil confidence in hotel workers. A presidential power grab in July, which suspended parliament, ousted the chief of government (prime minister), and put former constitutional law professor and political independent Kais Saied into office, has yet to deliver a new long-term vision for the country.
Amine*, 20, sits on the empty beach outside one of the resort's imposing white hotels. The lifeguard from nearby Tazerka pushes a half-dead fish around a bucket as his friend wades into a lively sea in search of more.
"There were some Tunisian guests here earlier, but it's dead now," he says, through an interpreter, looking to the empty beach huts and stacks of unused loungers. "My future is overseas," he says, remaining vague on how he might get there. "All my friends have gone [to Europe]," he says. "Tazerka is empty. All the nearby towns are empty. Everyone has gone."
In August, migrant arrivals in Italy from Tunisia were up about 75% on the previous year. According to the International Organization for Migration, this marked "the highest number of departures since the aftermath of the 2011 revolution". Among them, were 502 unaccompanied minors, as well as a further 138 travelling with at least one member of their family, suggesting that these were not temporary relocations.
In another part of Tazerka, Ramzi, 20, sells melons from the back of his father's truck on the roadside. Every day, he travels with his father and cousins 150km (90 miles) from Kairouan to sell fruit. They can only do this during the summer months, surviving the winter on whatever they have saved in the tourist season or from occasional work his father can find in construction. Covid-19 has made a desperate situation worse, Ramzi's father, Nouredinne, says.
"I only want to go to Europe," Ramzi says. "I've been wanting to go there for five or 10 years." One of his cousins, Wassim, shouts over that he has never had any goal other than to get to Europe since he was a child.
The only thing stopping them is money. "You need around 3,500 TD [Tunisian dinar], but that's risky. If you have more, it's more secure," Wassim says, through an interpreter.
While coronavirus has hammered Tunisia's economy, its tourism sector has been hardest hit. Even before the pandemic, the country's sprawling identikit resorts, relying as they do on package tourism, were in trouble. Battered by revolution in 2011, a devastating terror attack in 2015 and subsequent travel bans, the country's tourism sector had long ceased to offer the security it promised in the 1960s.
"Before the pandemic, the tourism sector represented around 7% of GDP," says economist Radhi Meddeb. "Consolidated with the ancillary activities of transport, catering, leisure and crafts, its contribution increases to 14%."
However, he adds: "If the trends observed so far continue until the end of the year, the contribution of the tourism sector to GDP will probably be negative, around -1% to -1.5% of GDP."
Despite the best efforts of hoteliers, tens of thousands of jobs have been lost. Before the pandemic, more than half a million people were employed in tourism and its support services. Recent events, not least the travel bans imposed in response to Tunisia's escalating Covid death rate, have put pay to much of that.
With the economy not expected to recover to pre-pandemic levels for some time, tourism in Tunisia "will never be what it was before the crisis", says Meddeb, evidenced by the rows of abandoned hotels along the coast at Hammamet, Sousse, Monastir and beyond, signalling an end to the all-inclusive package holidays they once provided. "The Tunisian tourism model will have to reinvent itself."
Back on the beach, Amine continues to push his solitary dying fish around the bucket. "You can see Pantelleria [Italian island] from my village," he says. Asked how he'll get there, he says "I'll swim".
* Full names not used to protect identities
Navalny to get EU human-rights prize
The European Parliament has formally nominated Russian dissident Alexei Navalny for this year's 'Sakharov' human-rights prize. "It is vital that we in the European Parliament confirm our relentless support for Navalny and stress that his wellbeing is the responsibility of [Russian President Vladimir] Putin," Peter van Dalen, a Dutch centre-right MEP said in plenary Monday. Putin tried to kill Navalny with poison then jailed him in a remote penal colony.