Death without answers: an agonising 24-hour hunt for medical help in Guinea-Bissau | Global health
In their 15 years together, Maimuna Catchura had not known her husband to be ill. But one night in late January, 39-year-old lawyer, activist and musician Bernardo Catchura could not sleep, and complained of severe stomach pain.
The pain forced Catchura from his bed at his house in Bissau, Guinea-Bissau's capital. That night he would navigate the country's medical care maze, visiting pharmacies, clinics and hospitals. Before the night was through, he even considered crossing the border into Senegal to get help.
But wherever he looked, no one was available to help the father of three, and less than 24 hours after his pains began, he was dead. It was a sad fate for the man who had spent decades campaigning for improvements to Guinea-Bissau's healthcare system.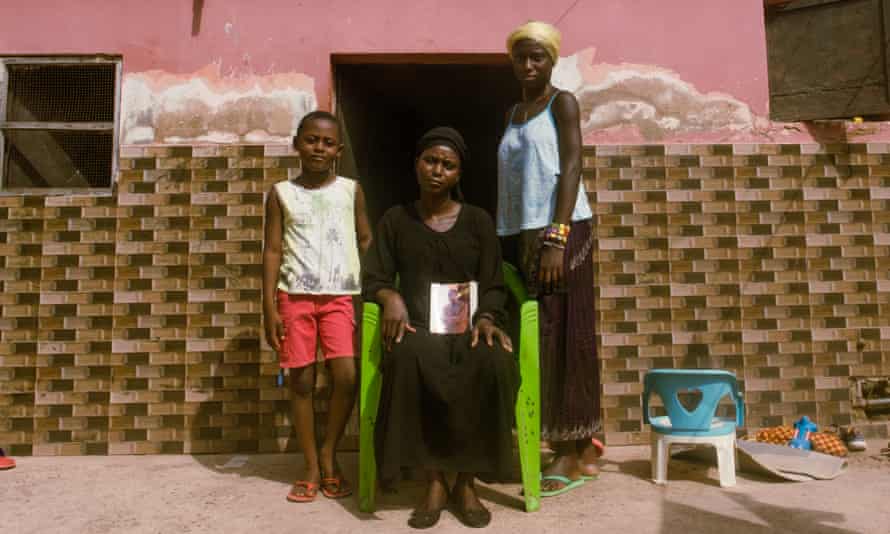 Catchura was a leading member of the activist band Cientistas Realistas, which used music to reach and mobilise young people and protest against government failings. "What happened was exactly what he was always talking about in his songs about the health system," says his widow, Maimuna.
A country with a population of 1.9 million in west Africa, Guinea-Bissau boasts well-conserved environmental parks and a proud history of hard-fought national liberation. But its people face chronic instability and economic inequality. Almost 70% of the population live on less than $1.90 a day and more than 10% are food insecure. The life expectancy is 58 years.
Healthcare experts say that at every step on the road to medical attention patients face potholes such as fake medication, shortages of equipment and medical expertise, and frequent strikes by health workers.
When painkillers were not helping, Catchura called a private clinic. No one answered the phone so a friend drove him and his wife to the public military hospital in Bissau.
Most roads are unpaved, but because January is in dry season, the drive only took 20 minutes and was relatively smooth. In rainy season, torrential downpours leave craters in the city's red earth and make travel difficult.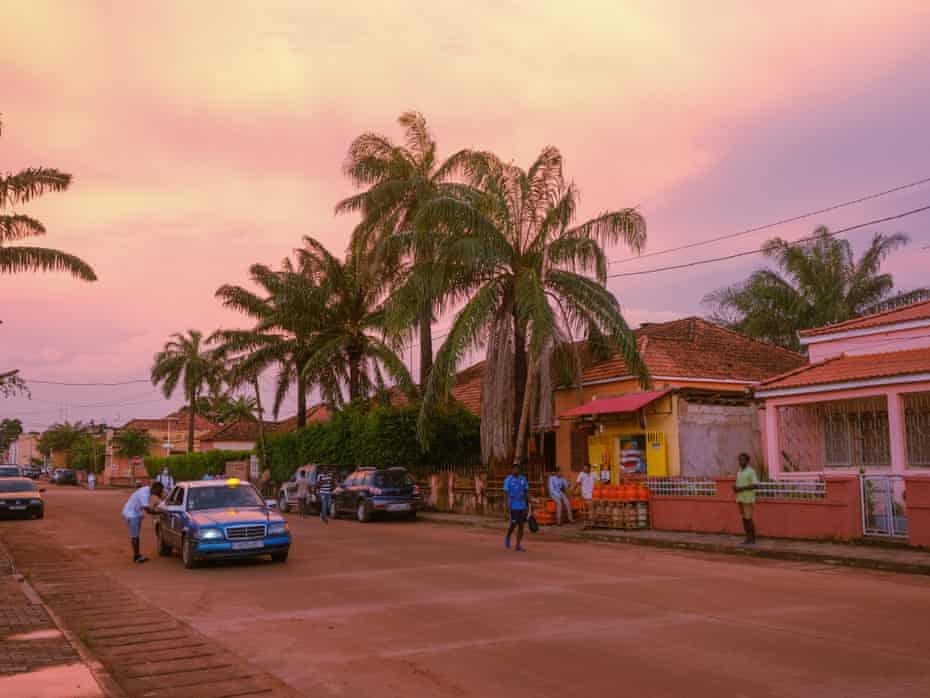 At the military hospital medics said Catchura needed surgery, but that they had no facilities to operate. They sent him on to the country's largest public hospital, Simão Mendes.
But Guinea-Bissau was in the grip of a national health workers' strike, and despite its status as a referral hospital that should offer specialised treatment, no one at Simão Mendes was qualified to treat Catchura, his family say.
Aissatu Forbs Djalo, a doctor at Simão Mendes and member of the national health workers' union, says salaries are too low and often go unpaid. Doctors are paid on average £250 a month and nurses up to £130.
"The government budget does not allow the health system to pay the doctors what they need," says Djalo.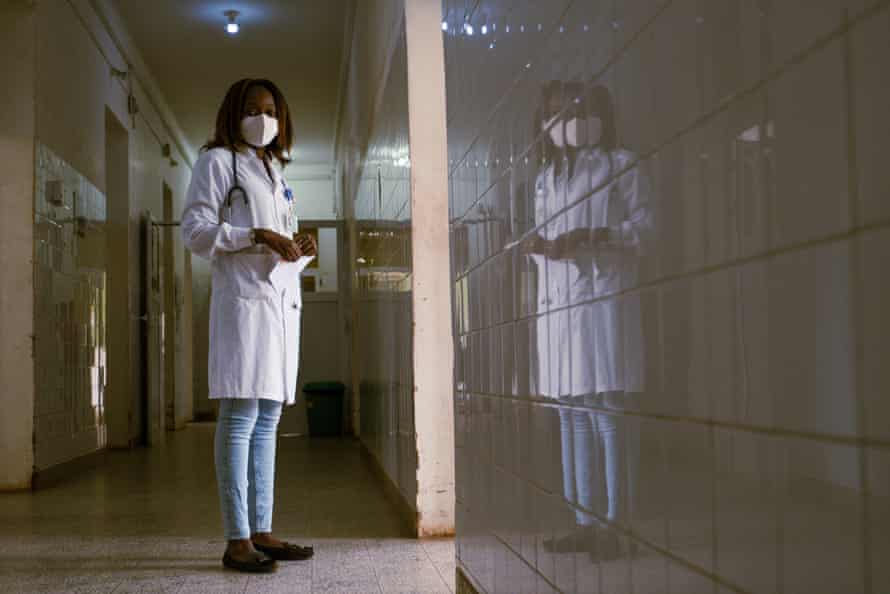 Political instability has crippled public services, especially healthcare. In 2016, Guinea-Bissau had one doctor for every 10,000 people.
There have been 10 completed or attempted coups in the country since independence in 1974.
"Until we have a stable government, which can complete its tenure, we will not be able to stabilise the public sector," says Dr Magda Robalo, high commissioner for Covid-19 and a former health minister. "For you to have money to pay workers, you need to be able to collect money.
"There is no supervision and performance reviews. There is no meritocracy."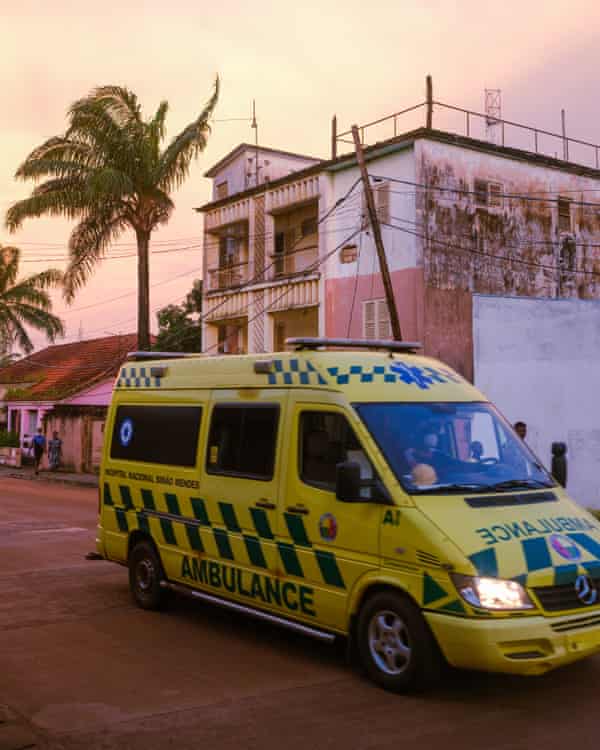 A doctor who owned a private clinic advised Catchura to go there. But when he arrived at the one-story, blue and white building, the lights were out. The clinic had closed for the evening.
Catchura considered embarking on the four-hour car ride to neighbouring Senegal. Travelling outside the country for even mild health complaints is commonplace but he was, by now, in intense pain.
"A lot of people die from diseases that can be prevented," says Djalo. "If someone has a cardiovascular illness, they may die due to lack of specialists, and we do not have diagnostic equipment."
Simão Mendes had a partnership with a hospital in Senegal where it could send patients, but Covid restrictions ended it.
At 7am, Catchura and his wife returned to the private clinic, where he waited four hours to be admitted. Maimuna went home to make soup for her husband. She was sure he would be hungry when he returned from surgery. But there was no operation.
Catchura died and Maimuna still doesn't know the cause. Failure to identify reasons for death are another common occurrence in Guinea-Bissau, where Djalo says there are few pathologists.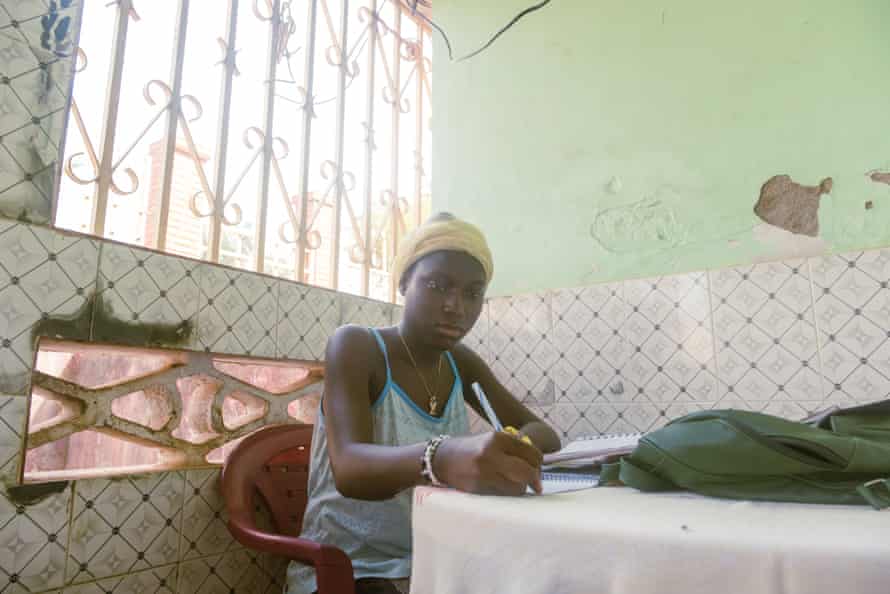 Robalo says there are many hurdles to fixing the broken system, but one approach would be to bolster community health provision, which has worked in other countries. "We can build a bottom-up system that can take care of people far away from the hospitals," she says. According to Unicef, 66% of the population live more than 3 miles from a health centre.
What happened to Catchura amounts to negligence, says his friend, fellow activist and band member Lesmes Monteiro, but the circumstances are all too common. "There are a lot of Bernardos."
Maimuna, dressed in widow's black, has tears streaming down her face as she talks about her husband. He wanted their three children to study, she says. "Bernardo was always focused on school."
School is cancelled because of Covid-19 and teachers' strikes, but under the mid-morning sunlight the two oldest children study on the veranda, heads buried in books, as their father's once had been, hoping to improve his country.
Polish state has 'blood on its hands' after death of woman refused an abortion | Abortion
The family of a Polish woman who died on Tuesday after doctors refused to perform an abortion when the foetus's heart stopped beating have accused the government of having "blood on their hands".
The woman, identified only as Agnieszka T, was said to have been in the first trimester of a twin pregnancy when she was admitted to the Blessed Virgin Mary hospital in Częstochowa on 21 December. Her death comes a year after Poland introduced one of the most restrictive abortion laws in Europe.
According to a statement released by relatives, the 37-year-old was experiencing pain when she arrived at the hospital but was "fully conscious and in good physical shape".
The first foetus died in the womb on 23 December, but doctors refused to remove it, quoting the current abortion legislation, and Agnieszka's family claim "her state quickly deteriorated". The hospital waited until the heartbeat of the second twin also stopped a week later, and then waited a further two days before terminating the pregnancy on 31 December.
Agnieszka died on 25 January after weeks of deteriorating health. Her family suspect that she died as a result of septic shock, but the hospital did not identify the cause of her death in statement issued on Wednesday.
"This is proof of the fact that the current government has blood on their hands," the woman's family said in a statement on Facebook. The family also uploaded distressing footage of Agnieszka in poor health shortly before she died.
After the termination of the pregnancy a priest was summoned by the hospital staff to perform a funeral for the twins, Agnieszka's family said.
Her death follows that of a woman known as Izabela last September, who died after being denied medical intervention when her waters broke in the 22nd week of her pregnancy. Her family claim the 30-year-old was denied an abortion or caesarean section and that the hospital cited the country's abortion laws. An investigation found "medical malpractice" led to Izabela's death and the hospital was fined.
Agnieszka's family claim that contact with the hospital was very poor and that the hospital refused to share the results of Agnieszka's medical tests citing confidentiality guidelines. They say the doctors "insinuated" that Agnieszka's rapidly deteriorating state could be caused by BSE, commonly known as "mad cow disease", or Creutzfeldt–Jakob disease (CJD) and suggested she ate raw meat. The hospital did not reference this claim in their statement.
According to the statement from the hospital, Agnieszka tested positive for Covid before her death, although she tested negative twice when first admitted. "We stress that the hospital staff did all the necessary actions to save the patient," the statement read. It is not clear whether an autopsy has been ordered.
Agnieszka is survived by her husband and three children.
The Guardian has contacted the Blessed Virgin Mary hospital for comment.
Biden threatens US blacklisting of Putin
US president Joe Biden said Tuesday "Yes, I would see that" when asked by reporters if the US would blacklist Russian president Valdimir Putin if he invaded Ukraine. It would be the "largest invasion since World War Two" and would "change the world", Biden said. The UK and US were also "in discussions" on disconnecting Russia from the Swift international payments system, British prime minister Boris Johnson also said Tuesday.
Planned change to Kenya's forest act threatens vital habitats, say activists | Global development
Environmentalists are deeply concerned by the Kenyan government's move to allow boundary changes to protected forests, watering down the powers of conservation authorities.
The forest conservation and management (amendment) bill 2021 seeks to delete clause 34(2) from the 2016 act, which makes it mandatory for authorities to veto anyone trying to alter forest boundaries. The same clause protects forests from actions that put rare, threatened or endangered species at risk.
Tabled by the National Assembly's procedure committee, the amendment would weaken the role of Kenya Forest Service, mandated to protect all public forests, allowing politicians to decide who can change forest boundaries.
In an election year, many have read the proposal, due to be debated at the end of the month, as politically motivated.
The committee's memorandum to MPs said current laws "unnecessarily limit the rights of any Kenyan to petition parliament" as provided for in the constitution.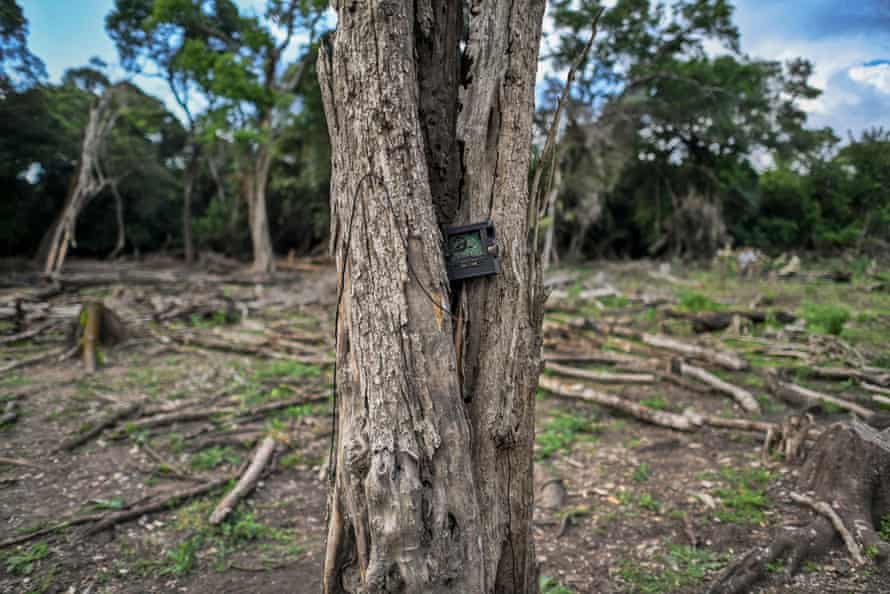 But conservationists have said this would be a serious setback for the country, which was seeking to increase forest cover to 10% of land by 2022, up from 7.4%. Forest authorities said the move puts endangered species at risk, as well as clearing the way for unscrupulous individuals to encroach into forests that, according to a 2014 government paper, have been shrinking at a rate of 50,000 hectares (124,000 acres) annually.
"I am astounded any right-thinking person would consider submitting or supporting such an amendment," said Paula Kahumbu, chief executive at WildlifeDirect, a conservation NGO. "It will open the door to forest destruction after decades of hard work by agencies, communities and NGOs to increase forest cover, as committed to in our constitution. One can only read mischief in such a motion, with elections around the corner."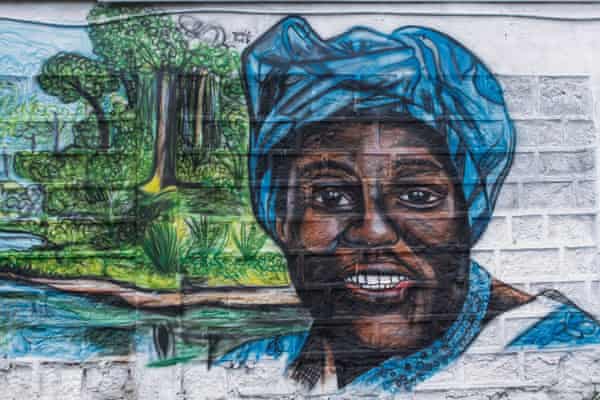 Kahumbu added: "At risk are indigenous forests and the biodiversity therein, the integrity of our water towers, generation of hydropower and productivity of our farms. The environmental experts of Kenya and the conservation community call on all citizens of Kenya to reach out to their MPs to wholeheartedly and aggressively reject this heinous bill."
She said the amendment would destroy the legacy of Wangari Maathai, the late environmentalist and Nobel Peace prize winner, who was once attacked and seriously wounded as she led a tree-planting exercise in Nairobi's Karura Forest.
In a tweet, Christian Lambrechts, executive director at Rhino Ark said: "Considering what Kenya has lost in the past, any change that weakens, rather than strengthens the mechanisms to protect our forests, is ill-advised."
Rhino Ark has been spearheading an initiative to put up electric fences around Kenya's public forests to hamper poachers and illegal incursions.
Dickson Kaelo, head of the Kenya Wildlife Conservancies Association, said the move by parliament is intended to "give legitimacy" to those who would destroy Kenya's biodiversity.
"This is a well-calculated move to open the doors for forest excisions and allocation to private persons for development, and may even be a means to normalise current excisions. It is a threat to our forests coming at a time when we have a low forest coverage and a high risk of climate crisis-induced vulnerabilities. We call upon parliament to reject the amendment," said Kaelo.
Protecting forests from developers has been a daunting task in Kenya.
Last July, Joannah Stutchbury, a prominent environmental activist, was killed near her home in Nairobi after her protracted opposition to attempts by powerful businessmen to build on Kiambu forest near the capital, Nairobi.
President Uhuru Kenyatta has yet to fulfil a promise to catch her killers.