Conflict in Afghanistan: Afghan interpreter who worked for Spanish armed forces: 'Rescue us – they are going to cut our throats' | Spain
Amal (not his real name) fled his home in the Afghan province of Badghis in the early hours of the morning with his family. He got into the car of a friend and left for neighboring Herat. He was trying to escape from the Taliban who had taken over the province, but it wasn't long before they caught up with him again. The third-biggest city in the country was overrun on Thursday, and today much of the country – including the capital, Kabul – is under the control of the insurgents. Before he left he was witness to their brutality. "The Taliban caught two people, two alleged thieves who had stolen something from a store, and they cut their hands off in public," he explained last week, speaking via a video call from the house of some friends where he is hiding.
This 34-year-old translator, who worked with the Spanish armed forces from 2007 to 2013, described the fear that he and his colleagues – who also provided their services to NATO country armies – were living through as the country's cities fell to the Taliban one by one.
"We are calling on the Spanish government, the Defense Ministry, the Foreign Ministry, to rescue us from Afghanistan as soon as possible," he said. "If not, I am sure that they will cut our throats as they did with the interpreters for the United States."
They have said to the majority of the interpreters, 'You are the traitors with the Spanish, of the foreign forces

Afghan translator 'Amal'
Qala-i-Naw, the city where the Spanish military base was located, fell to the Taliban last week. This prompted the staff who worked with the Spanish civil and military units to request that they be included in any evacuation effort given the grave risk that they and their families are facing.
When he spoke to EL PAÍS late last week, Amal was hiding with his wife, two daughters and two sons. He had already received three threatening calls via telephone and had to change his number each time. "They said to me, 'You are a traitor, with the Spanish.' They have said to the majority of the interpreters, 'You are the traitors with the Spanish, of the foreign forces, you were their eyes and you have translated for them'."
He sent a letter to the Spanish embassy in Kabul, on behalf of himself and the staff who worked with the Spanish armed forces in Afghanistan. "There are at least 180 people who have worked with civilians and with the military, such as cleaners, kitchen staff… They have also joined this list, but there are a lot of interpreters too: from Kabul, Herat and Badghis province. In total I believe there were 38," he explained.
The Interior Ministry and the CNI intelligence service were already analyzing these requests late last week. The work involves organizing them into three groups: the first, Afghans who worked for the Spanish armed forces, which maintained a presence in the country until May 13, when the last 24 soldiers returned; the second is made up of contractors working for the Spanish Agency for International Cooperation and Development (AECID), which carried out projects in Afghanistan between 2006 and 2013; and the last, local staff from the European Union.
During the night and most of the day there was no electricity in the houses where some of the interpreters, colleagues of Amal, were hiding. This is something that was last week making it difficult to know how their requests are progressing. "I know some colleagues who are here in Herat, but their phones are switched off," he explained. "For now the houses here have no electricity. Most of them aren't answering me."
The Afghan translator admitted that the situation could get more complicated, given that he had no documentation with him. "We have escaped from our province and we have come here without a passport, or any ID, we left everything in our house. We have already asked for these papers from the capital, Kabul, but I think this will take at least a month. The majority of us [interpreters] have no papers," he explained with concern.
Seven years ago, Amal was unable to leave Afghanistan with the other 41 people who traveled with the Spanish armed forces under international protection and entered Spain as asylum-seekers. His father was sick and so he stayed with his family to take care of him.
"After 2014, I started working with a Norwegian NGO that helped refugees," he told EL PAÍS. "With the NATO armies we could see that the situation was getting better, but since the US announced it was leaving the country the situation has gotten worse every day." Now, this translator – who worked "side-by-side" with the Spanish troops in some of the most dangerous places in Afghanistan – is requesting not to be left behind in a country that is crumbling as the world watches on.
English version by Simon Hunter.
'It helped me get away from crime': Cape Town's College of Magic – a photo essay | Global development
To fans of JK Rowling's books, the story may sound somewhat familiar: a young boy living in difficult circumstances is enrolled in a mysterious school far from home, where his life is changed for ever by the transformative power of magic.
Anele Dyasi's story is no fairytale, though, and the school in question is not Hogwarts, but the College of Magic in Cape Town, a unique institution that has been training some of the continent's most skilled illusionists since the 1980s.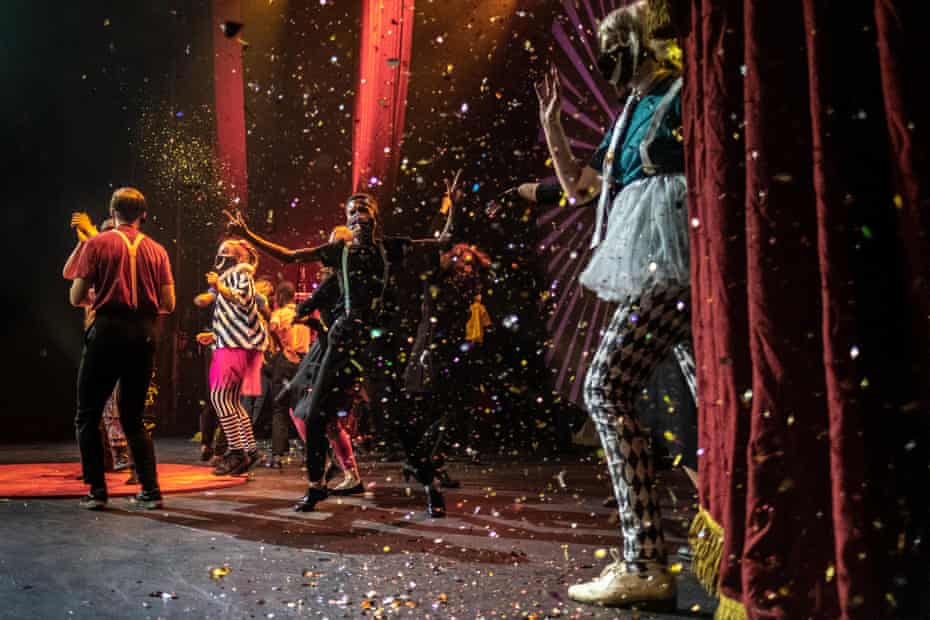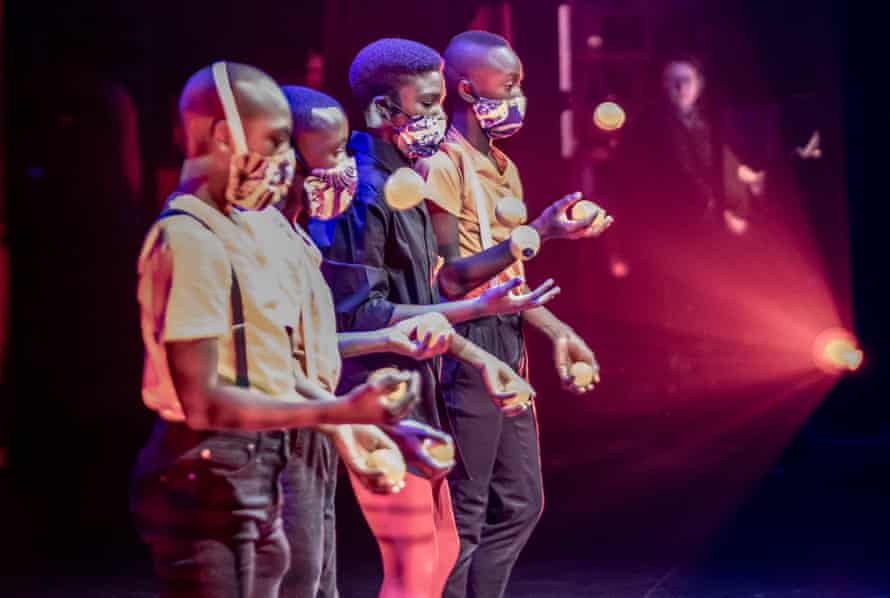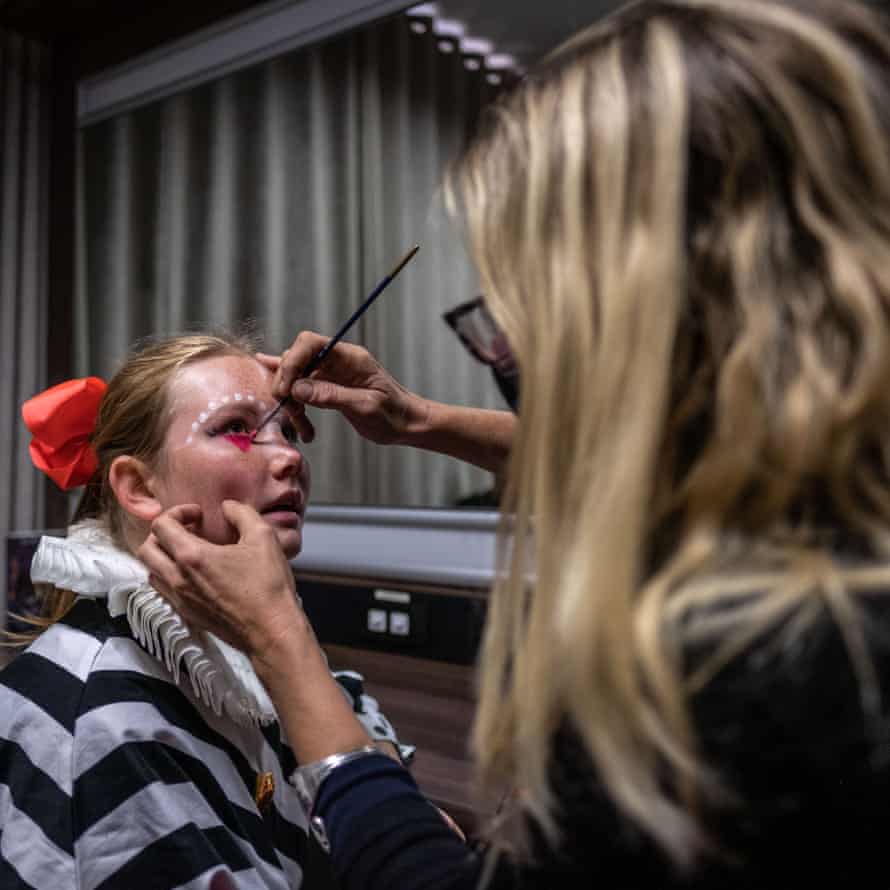 Dyasi, who grew up in the sprawling township of Khayelitsha, where violent crime is rife and opportunities are few and far between, was 10 when the college began to train him in the ways of magic and sleight of hand. Within four years he was representing South Africa at magic competitions as far afield as Las Vegas and Beijing and had become a role model for a new generation of budding magicians.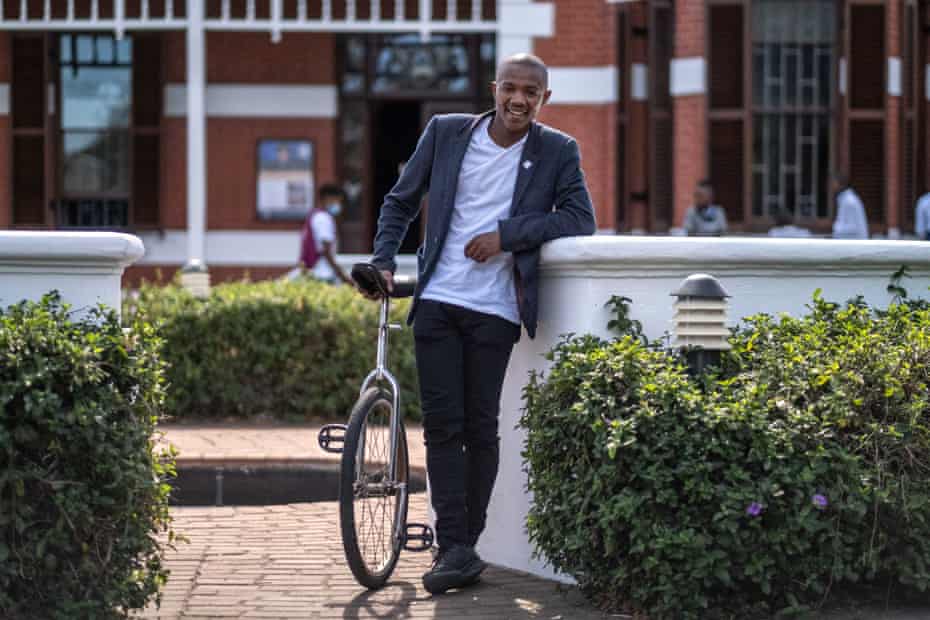 "I think of it more as a college of life," says Dyasi, now 23, and a teacher at the college. "It helped me get away from the crime and gangsterism."
Dyasi says the most important things he learned in his six years as a student at the college had less to do with magic and more to do with self-confidence and effective communication: skills that he feels have left him in a good position to face life's challenges.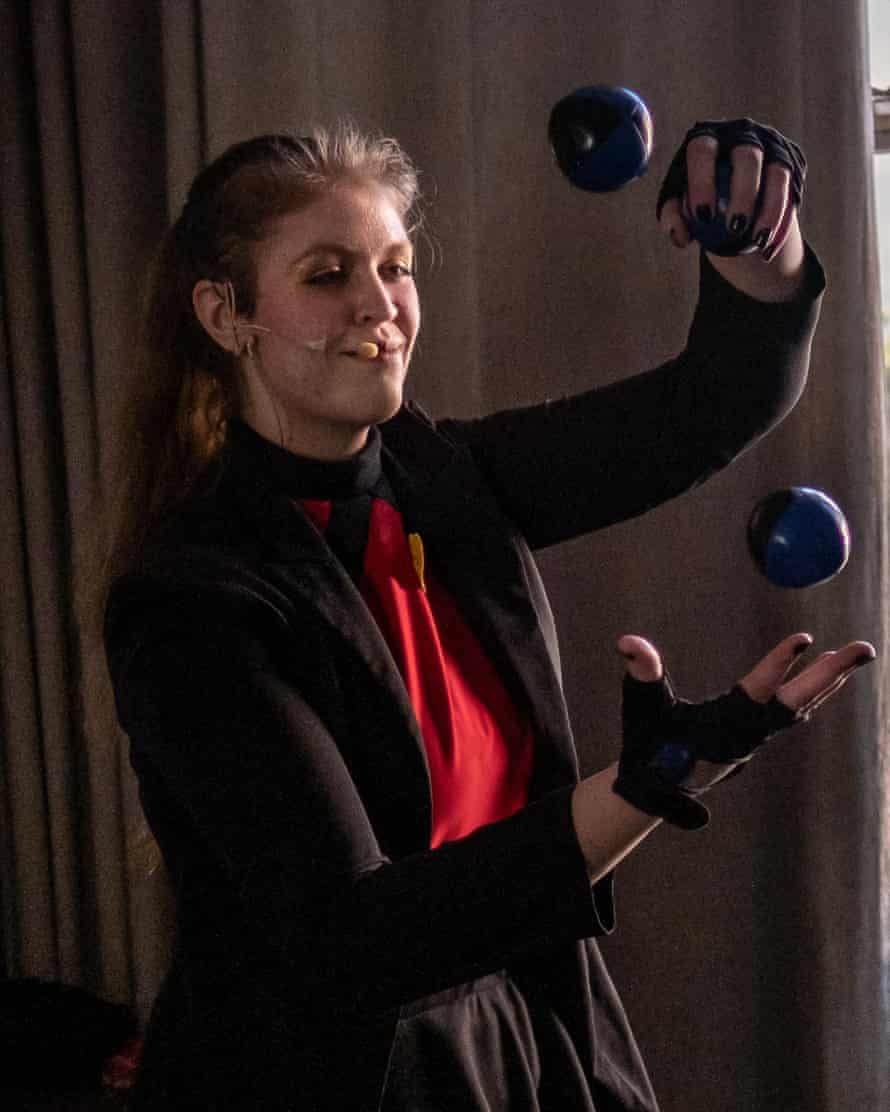 On this particular Saturday, clad in a flamboyant polka-dot blazer over a plain white T-shirt, he is teaching closeup card magic to a class of fifth-year students who scrutinise every move of his fingers as they try to figure out the trick. Outside the window, younger students are juggling with batons and doing circuits around the car park on unicycles.
Less research has been done on the educational benefits of learning magic than other performing arts such as music, dance or circus. But the studies that do exist have linked it to physical and psychological benefits such as improved focus, a greater ability to solve problems and think laterally, better interpersonal skills, increased self-worth and an enhanced aptitude for teamwork.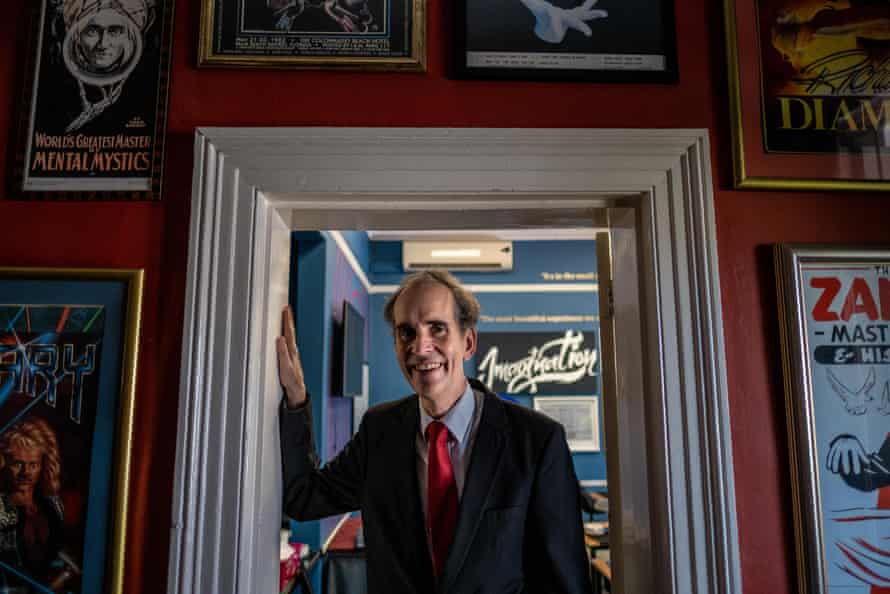 "When we started out we never thought of all the spin-off benefits," says David Gore, founder and director of the college. "We didn't realise just how powerful magic was as a tool."
The college's students frequently give public performances at local venues, and Gore says he has observed how, within a matter of months, first-year students who arrived at the college shy and recalcitrant routinely end up being confident enough to perform on stage in front of hundreds of strangers.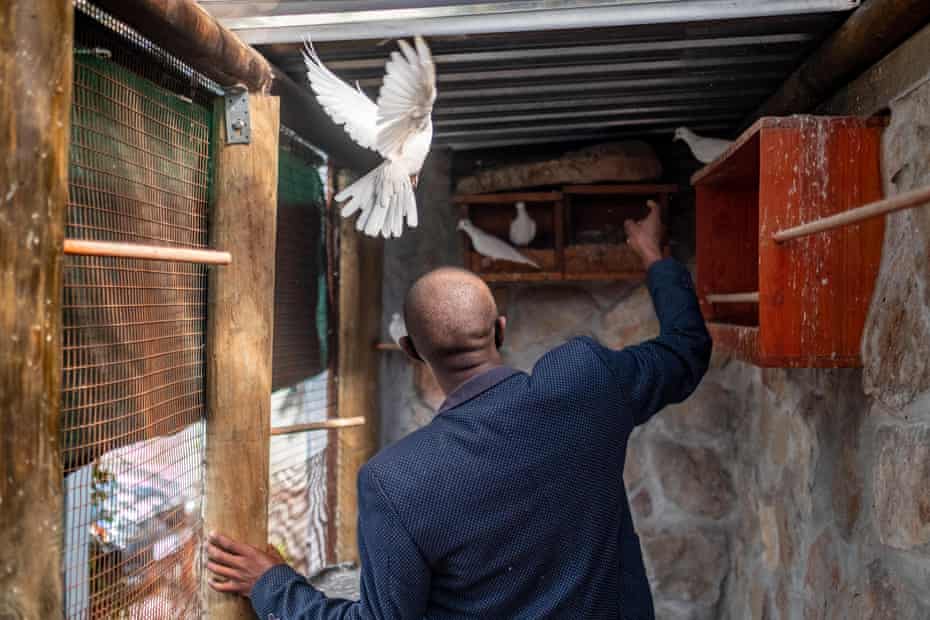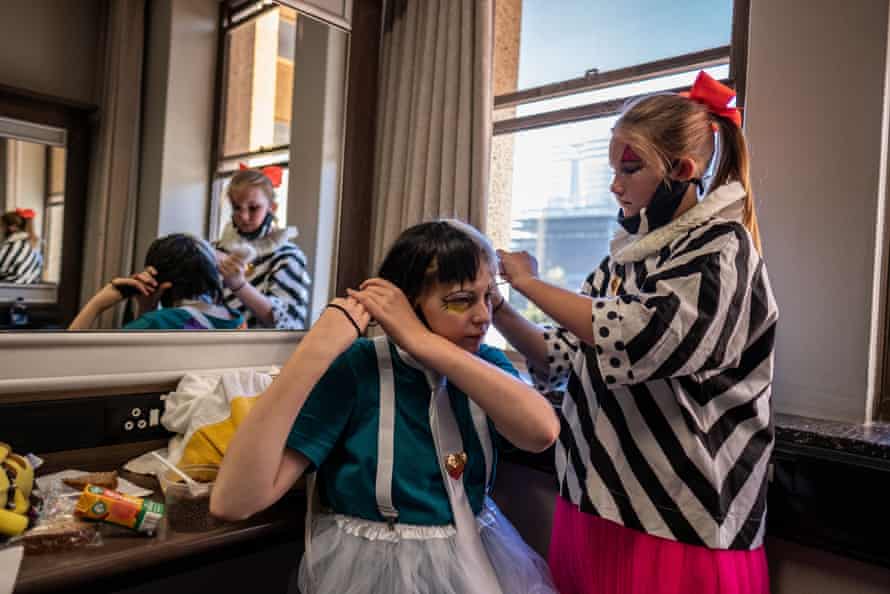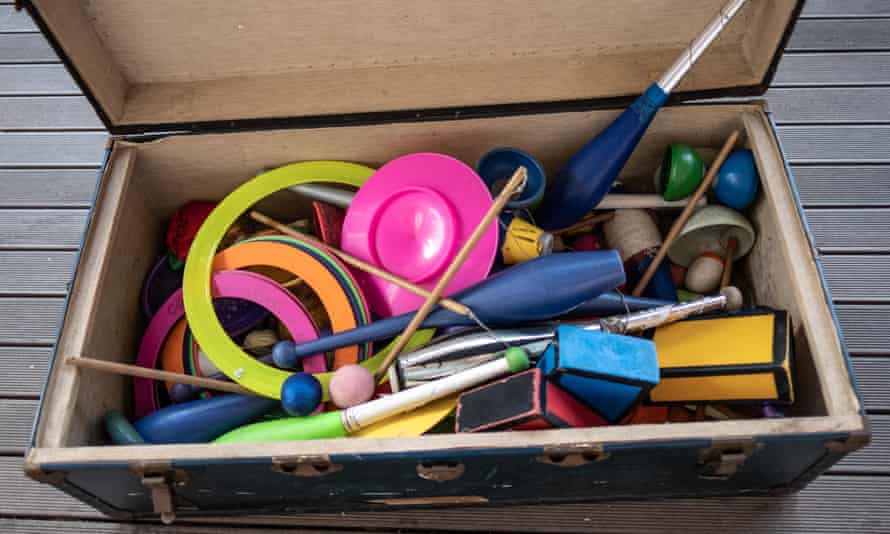 Gore was just 19 when he and a colleague marched into the offices of a local newspaper wearing top hats and tailcoats and announced that they were starting a school for magicians. The newspaper published a story and before long 34 children had signed up. In the 40 years since, several thousand more students have come and gone through the hallways of the ramshackle Victorian mansion that houses the college.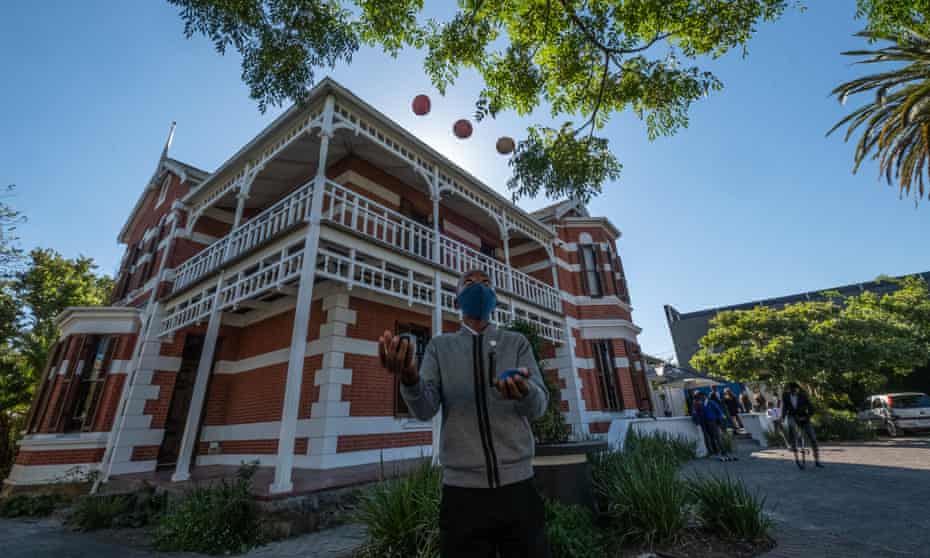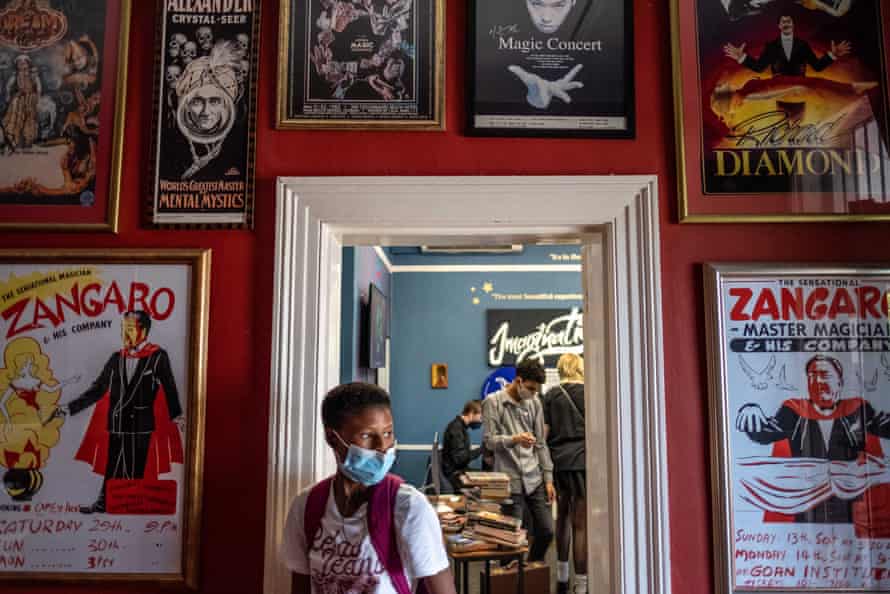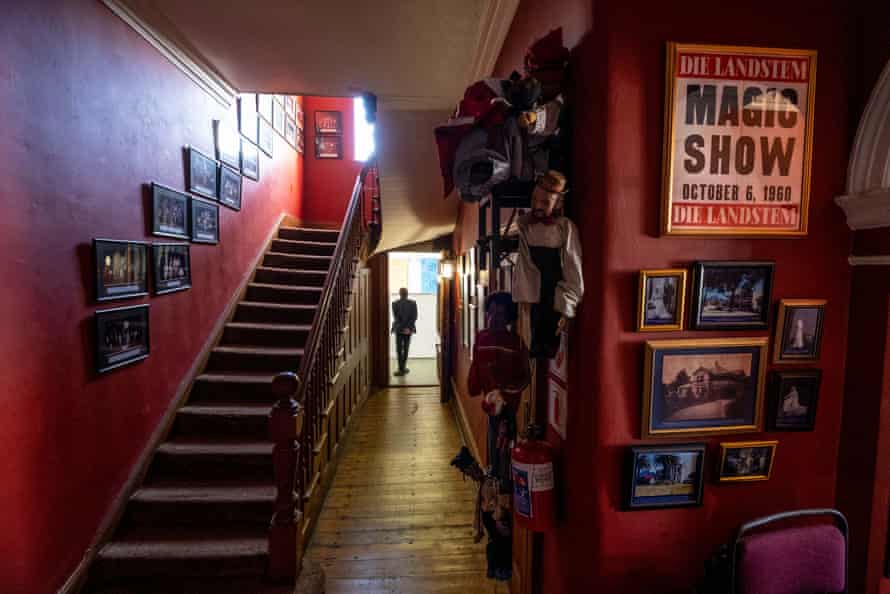 Built in the late 1800s, the building has a distinctively Hogwarts-esque feel, replete with crooked staircases, secret doorways hidden behind bookshelves, and a special enclosure for the rabbits and doves occasionally used in performances.
"It's a lot more fun than my other school," says Duma Mgqoki, a fourth-year student and aspiring magician, who says he enjoys wowing the other children in his neighbourhood with the tricks he learns at the college.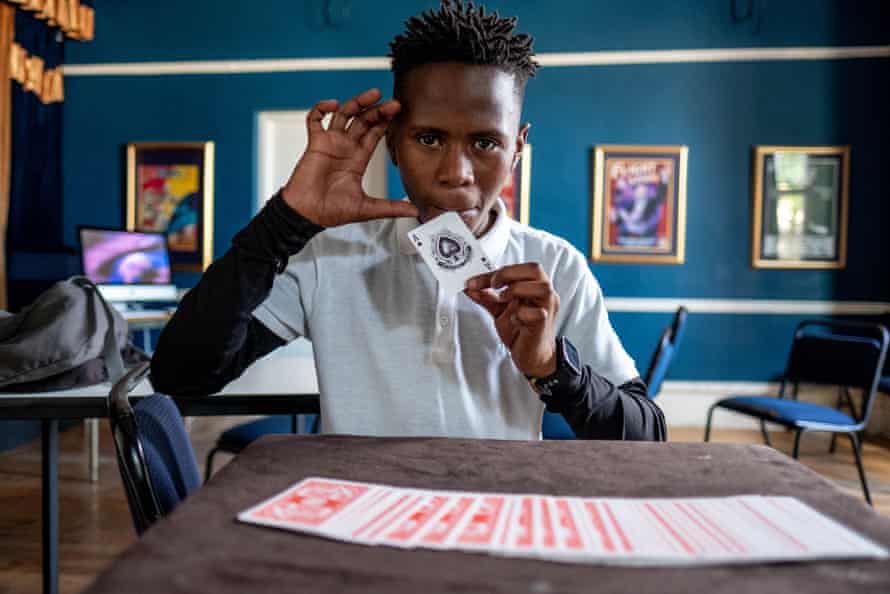 While many of the college's alumni have careers in magic and its associated arts, performing at children's parties or corporate functions, or becoming TV entertainers, others say the college helped prepare them for a range of non-magical careers.
"Growing up, I went through a lot of trauma and depression. But here I felt free," says Anela Gazi, a recent graduate of the college from Mfuleni township, who is starting her own shoe-cleaning company.
"This place prepared me for everything. It made me grow. It made me strong. I didn't even know I could become the person I am now," she says.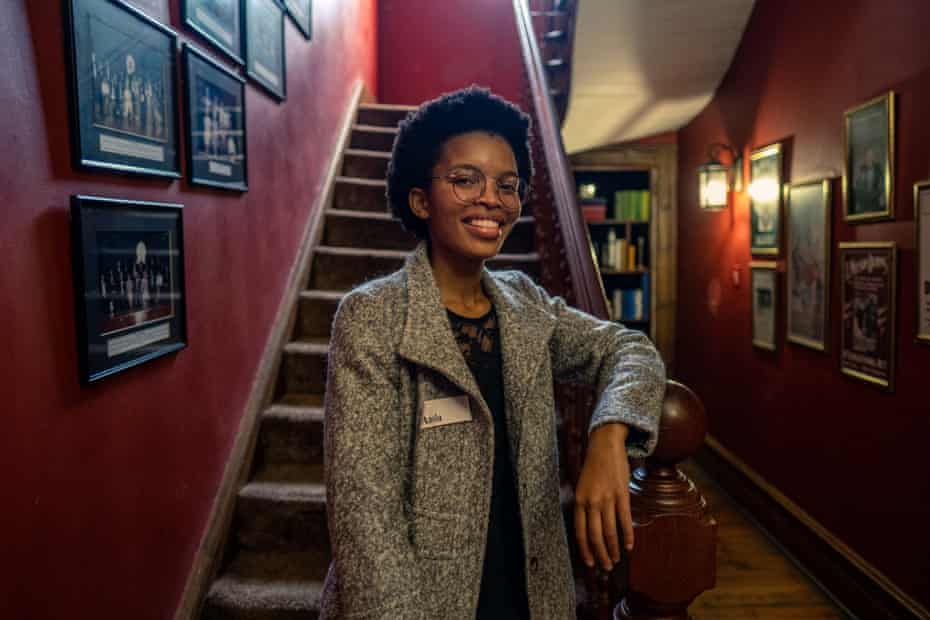 At the college, students from some of the city's most underprivileged townships are learning alongside others from the wealthiest suburbs.
Twenty-seven years after the end of apartheid, Cape Town remains one of the world's most divided cities, and many schools, indeed whole neighbourhoods, offer little in the way of ethnic diversity.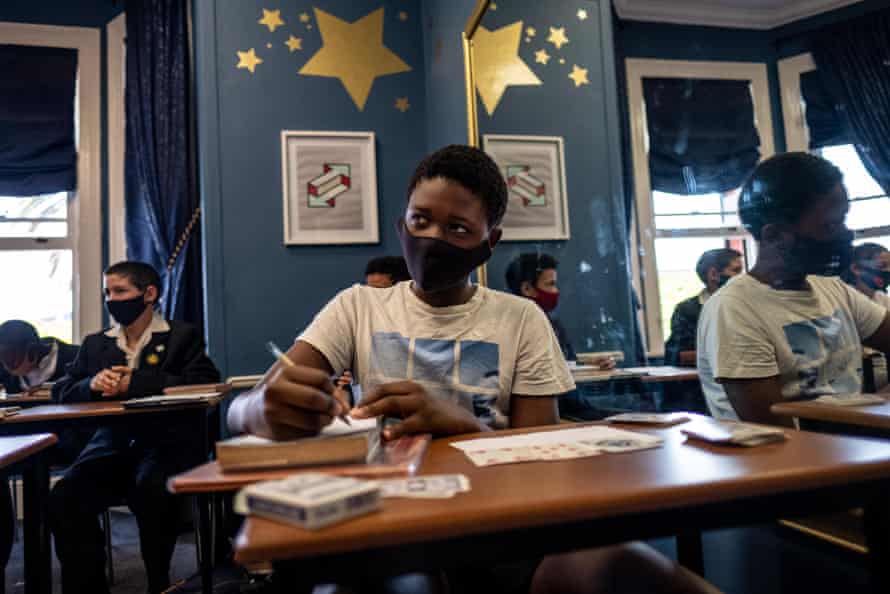 "We believed what we were offering should be available to everyone, and we did that from day one," says Gore, who flouted the laws of the apartheid regime in the 1980s by insisting on teaching multiracial classes.
The college operates as a nonprofit organisation, and helps to find sponsors to cover the fees of those who could not otherwise afford the courses. It also arranges transport to enable those from more distant areas to attend.
"This is the rainbow nation," says Dyasi after his class, pointing up at the building behind him. "We don't judge each other here. Everyone is here to achieve the same thing: to become better magicians. It brings out the best in everyone."
Polls open in Russia's parliamentary election
Russians will head to the polls on Friday. Widespread anger over the stagnation economy has been rising in recent years, and the ruling party, United Russia, polls at historic lows. But it is expected to find a way to maintain its hold over the State Duma. Due to the size of the country, the polling takes three days. Voters will be able to cast ballots through to Sunday.
Texas anti-abortion law shows 'terrifying' fragility of women's rights, say activists | Global development
The new anti-abortion law in Texas is a "terrifying" reminder of the fragility of hard-won rights, pro-choice activists have said, as they warn of a "more aggressive, much better organised [and] better funded" global opposition movement.
Pro-choice campaigners have seen several victories in recent years, including in Ireland, Argentina and, most recently, Mexico, where the supreme court ruled last week that criminalising abortion was unconstitutional. Another is hoped for later this month when the tiny enclave of San Marino, landlocked within Italy, holds a highly charged referendum.
But Texas's law, which bans abortions after about six weeks, once embryonic cardiac activity is detected, and does not make exceptions for incest or rape, has sent shock waves around the world, making pro-choice activists realise they can take nothing for granted.
Sarah Shaw, head of advocacy at MSI Reproductive Choices, said: "Even though we have seen little gains here and there, in some places, we can never, ever be complacent because we're only ever really hanging on to these rights by the skin of our teeth."
She said the Texas law was "really terrifying" because of the emboldening message it sent to other anti-choice governments and organisations, with the fact it had happened in the US giving it "a huge weight and legitimacy".
"This is all happening in the context of a rising, much more aggressive, much better organised, better funded and much more legitimised opposition movement than we've ever seen before," Shaw said.
Pro-choice campaigners say they have faced increasingly vocal opposition from organisations that started on the US religious right but have spread to other countries, such as 40 Days for Life, a group that distributes graphic and misleading leaflets to women outside UK abortion clinics.
Heartbeat International, a conservative US Christian federation, funds and coordinates a network of anti-abortion "pregnancy resource" centres, many of them in sub-Saharan Africa, to provide women with what it calls "true reproductive help".
"It's a transnational movement now," said Shaw. "What we're seeing is them [US organisations] exporting their playbooks and their money overseas."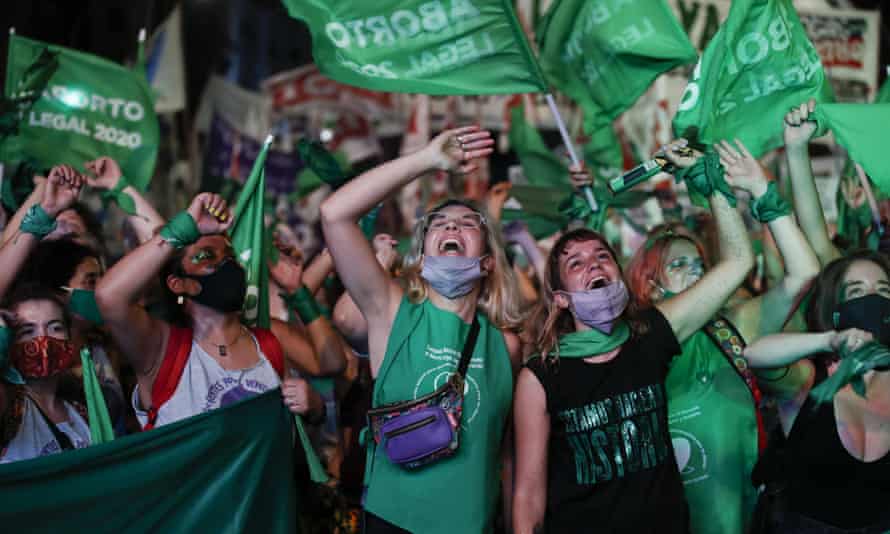 Attacks on abortion rights usually happen in countries where other human rights are under threat, according to analysts. Last year, more than 30 countries, many of them led by authoritarian strongmen or rightwing populists, including Belarus, Uganda, Hungary, Egypt and Donald Trump's US administration, signed a non-binding anti-abortion document known as the Geneva consensus declaration. The text was also seen as being anti-LGBTQ, as most of the signatories had not legalised same-sex marriage and several prosecute their LGBTQ+ citizens.
In one of his first acts as president, Joe Biden removed the US from the declaration in January, as well as ending the Mexico City policy, known as the "global gag rule".
Among the signatories was Poland, which is one of only three countries to have significantly rolled back abortion rights since 2000, according to the Guttmacher Institute. The other two are Nicaragua and the US.
In October last year, Poland's constitutional tribunal ruled that terminations due to foetal defects were unconstitutional. Three months later, a near-total ban on abortions was imposed. Abortion is now only legal in the case of rape, incest or a threat to the mother's health.
Meanwhile, human rights observers have said that a Nicaraguan law punishing abortion without any exceptions, passed in 2006, has simply forced women to seek unsafe backstreet terminations.
Marge Berer, coordinator of the International Campaign for Women's Right to Safe Abortion, said setbacks were all too common, with breakthrough moments often followed by backlashes.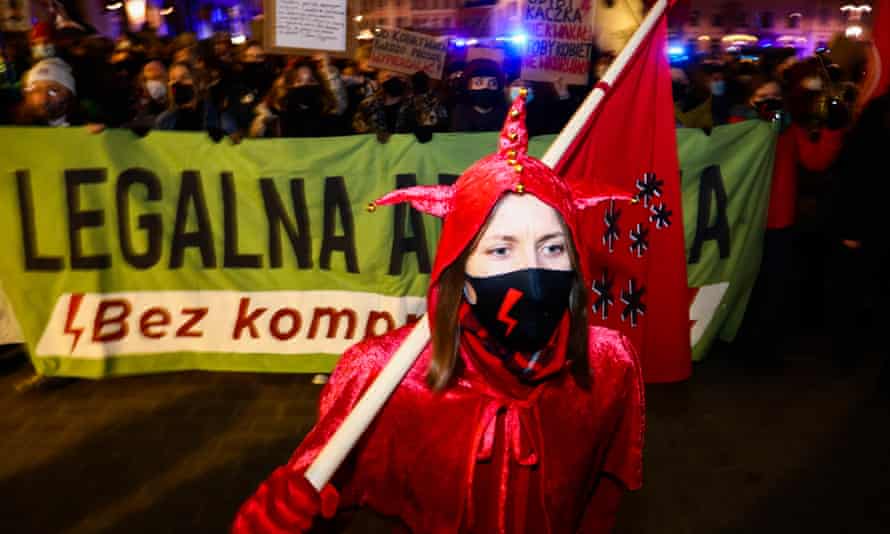 "My experience of this is one step forward, two steps forward, or one step back, 10 steps back," she said. "And much of it, if not all of it, depends on who is the head of the government of the day."
Berer, who has been involved in the pro-choice movement for almost 40 years, said the overall picture was brighter than it had been then: fewer deaths from unsafe abortions, and many more countries where terminations are legal.
But, she added, she was not hugely optimistic about the future. "There's so much misogyny in the world. And I don't know how anybody is going to make that go away," she said. "For me, that's the real problem. It's that when misogyny takes over on a policy level, it's very nasty."
However, there is more hope among activists in Latin America, where the marea verde, or green wave, has swept through first Argentina and, last week, Mexico, where the supreme court struck down a state law that imposed prison terms for having an abortion. While it did not automatically legalise abortion, the decision is thought to set a binding precedent for the country's judges.
Eugenia López Uribe, regional director of the International Planned Parenthood Federation, said the legal change was the result of "40 years of hard work" by campaigners, with mass demonstrations, backroom lobbying and "a mainstreaming" of women's rights in public discourse.
She said the ability of the Catholic church to tell people what to do when it came to abortion and contraception had been greatly reduced. "What we know from different surveys … is that in reality Catholics … feel that this is a private decision that you have to do with your own conscience."
As women in Texas bear the brunt of the law brought in by the governor, Greg Abbott, their Mexican allies across the border were planning to take the fight north, she added.
"The 'green wave' hasn't reached the United States so this is a very good opportunity for [it] to cross the border of the Rio Grande and go to the United States. We can make it go even further. We've been used to thinking about it in Latin America. Now is the time for North America."