Colombians mourn after deadly protests as Amnesty cites 'unlawful repression' | Colombia
Nicolás Guerrero, a 26-year-old artist from the Colombian city of Cali, took to the streets on 2 May to protest against the lack of opportunities he saw in his country. He had started a family in Spain that he had hoped one day to bring to South America. But later that night, after riot police launched a brutal crackdown, his near-lifeless and bloody body was strewn across the pavement, with bullet wounds in his head and neck. He died hours later in hospital.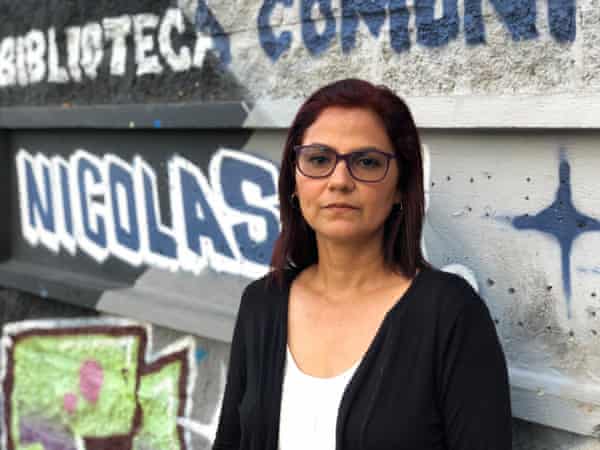 "He loved Cali, he loved Colombia, and all he wanted was to make life here better," Laura Guerrero, Nicolás' mother, told the Guardian at a police kiosk in Cali that was burned out during the protests and has since been converted by locals into a library in her son's honour. "He died as he lived, resisting."
The police violence that the younger Guerrero found himself swept up in was not an isolated incident, but part of something systemic and institutional, according to a report published by Amnesty International on Friday.
"The incidents documented were not isolated or sporadic, but rather reflect a pattern of violence on the part of the Colombian authorities, who have responded to the protest with stigmatisation, criminalisation, unlawful police repression and militarisation," said the report, titled Cali: In the epicentre of repression. Amnesty also described "acts of urban paramilitarism by armed civilians".
Protests in Colombia began in late April, initially against a tax proposal that has since been axed, though they quickly morphed into a nationwide howl of outrage over entrenched economic disparity. Protesters stayed in the streets for nearly two months, with marches taking place almost every day in major cities. Some protesters put up roadblocks, and some private and public property was damaged.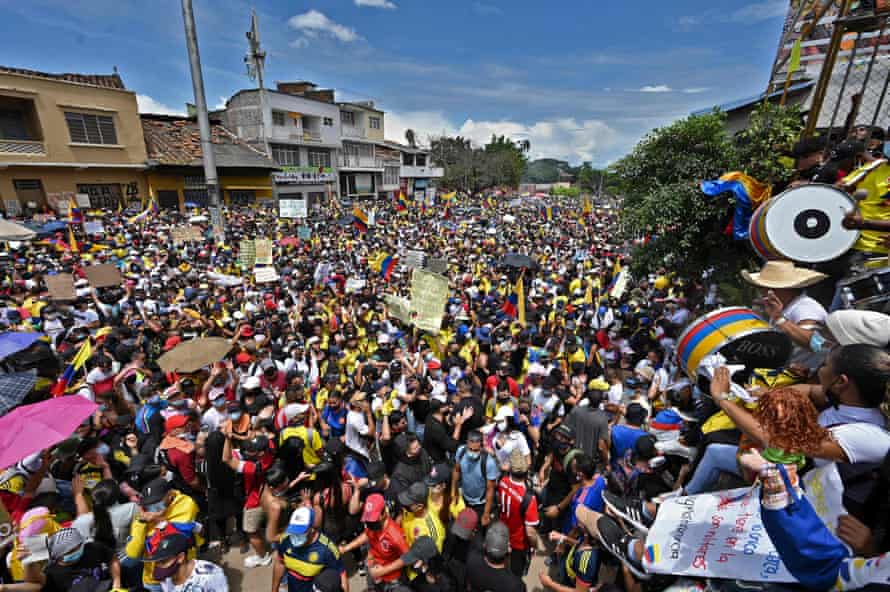 The police response was brutal, with at least 44 protesters killed and 1,650 injured across the country. A recent human rights commission to Colombia made up of delegates from 13 countries found that the authorities were using counter-insurgency tactics honed in fighting the country's leftist rebel groups against protesters.
"People need to know what is happening here, because we're not making the dead up," Guerrero said. "The dead are real."
Amnesty International said the practices described in its report were representative of hundreds of accounts from protesters and human rights defenders and organisations, and that it had carried out digital verification of audio visual material.
The report comprises analysis of three events that took place during the protests. The first took place in Siloé, a hillside favela in Cali raided by police on 3 May. Then, on 9 May, a caravan of indigenous protesters was attacked by armed civilians as police looked on, with 11 demonstrators wounded. The third was a raid on a neighbourhood near the Valle university, carried out by armed civilians, reportedly in coordination with police.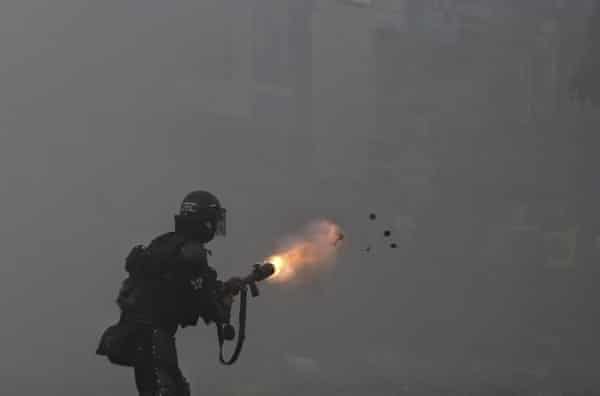 "Under the pretext of restoring order, terrible injuries were inflicted on hundreds of people and dozens of young people lost their lives," said Erika Guevara-Rosas, Americas director at Amnesty International, in a statement ahead of the report's publication. "What happened in Cali shows the violent response of the authorities and the true objectives behind this repression: to instil fear, discourage peaceful protest and punish those demanding to live in a fairer country."
The fact that Cali – the vibrant, lively and self-professed home of salsa dancing – became the hotspot of such violence and repression did not surprise some analysts, who attribute the unrest there to a cocktail of social tensions.
"Cali has a large youth population and this social uprising has been led by excluded young people," said Alejandro Lanz Sánchez, director of Temblores, a Colombian human rights monitor. He added that Cali also has long been a hub of drug-related violence and inequality, both factors that drove protests.
The reports of police violence are dispiriting for those who hoped for a peaceful future for Colombia when the country signed a historic peace deal with the leftist guerrilla group, the Revolutionary Armed Forces of Colombia (Farc), in 2016.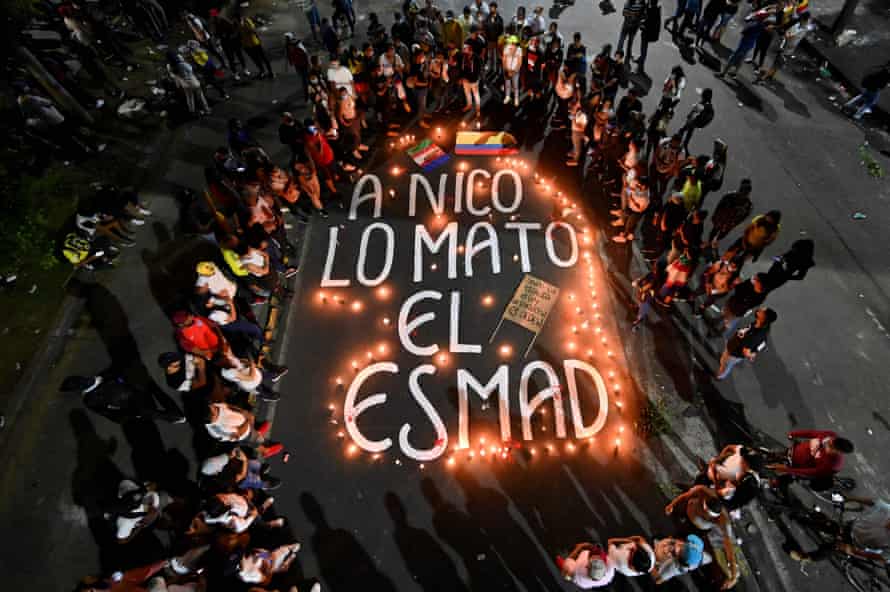 Many hoped that the deal, alongside formally ending five decades of civil war that killed 260,000 people and forced more than 7 million to flee their homes, would usher in a new chapter in which Colombians would settle their differences with words rather than bullets.
Implementation of the deal has instead faltered during the leadership of president Iván Duque, who took office in 2018 after campaigning on a platform sceptical of the peace accords.
"Let's not forget that these protests are also against violence and favour of implementing the peace deal," Lanz Sánchez said.
Colombia's government has shown steadfast resistance in the face of mounting international criticism. Reforms were announced earlier in July, including new uniforms and human rights training for riot police, though critics say the changes are cosmetic rather than practical.
Earlier this week, border authorities risked diplomatic furore when they moved to expel Rebecca Linda Marlene Sprößer, a German national who took part in protests in Cali and posed for photos with the so-called "Front Line", an amorphous group of protesters that battled with the police. Ahead of marches on 20 July, police launched a crackdown on alleged Front Line members, having previously labelled them "terrorists".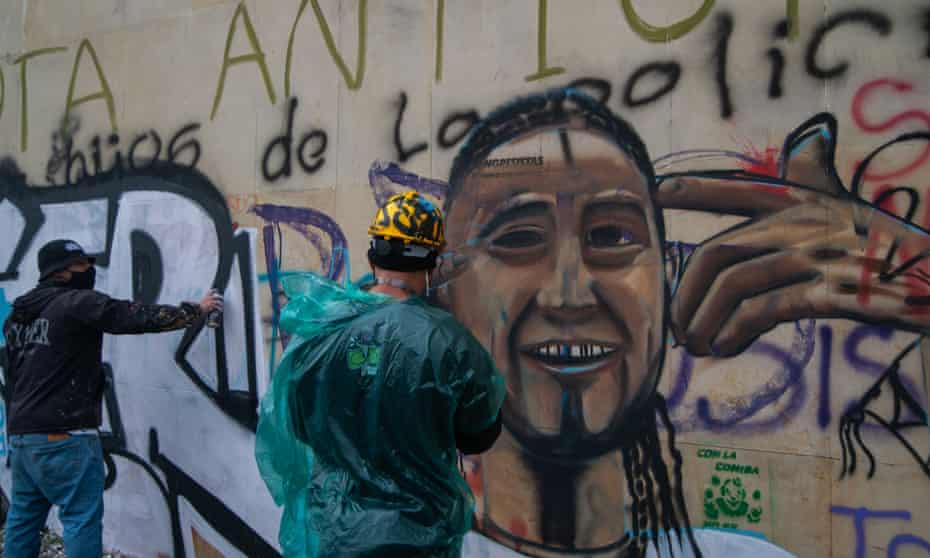 In response to the criticisms, police in Colombia have said they have opened 157 investigations of alleged misconduct by officers, including 11 for homicide, but also complained of "fake news," pointing out that two officers had been killed and another 35 shot during the protests.
For Laura Guerrero, the findings of human rights watchdogs and the intransigence of the government are hardly surprising.
"We've long had to live with the abuse of authority, indiscriminate gunfire, disproportionate use of force, and live rounds [fired] against people who throw some rocks," Guerrero said, just a few blocks from where her son was killed. "We knew that there was going to be fire and blood, because here it's easier to rain bullets than put food on tables."
[Ticker] US to lift Covid travel-ban on EU tourists
Fully vaccinated travellers from the EU and the UK will be let back into the US from "early November" onward, the White House said on Monday, ending an 18-month ban and prompting airline firms' shares to climb. "This new international travel system follows the science to keep Americans … safe," a US spokesman said. The EU recently recommended increased restrictions on US visitors, amid anger at lack of US reciprocity.

Source link
Ten women and girls killed every day in Mexico, Amnesty report says | Global development
At least 10 women and girls are murdered every day in Mexico, according to a new report that says victims' families are often left to carry out their own homicide investigations.
The scathing report, released on Monday by Amnesty International, documents both the scale of the violence and the disturbing lack of interest on the part of Mexican authorities to prevent or solve the murders.
"Mexico is continuing to fail to fulfil its duty to investigate and, therefore, its duty to guarantee the rights to life and personal integrity of the victims as well as to prevent violence against women," says the report, Justice on Trial.
"Feminicidal violence and the failings in investigation and prevention in northern Mexico are not anecdotal, but rather form part of a broader reality in the country," the report adds.
Femicide has been rife in Mexico for decades – most notoriously in an epidemic of murders which claimed the life of some 400 women in the border city Ciudad Juárez during the 1990s. In recent years, a growing feminist movement has held massive street protests against the violence, but authorities have proved unwilling to take action to stop the killing.
"It's always a question of political will," said Maricruz Ocampo, a women's activist in the state of Querétaro.
Ocampo has been part of teams lobbying state governors to issue an alert when femicides reach scandalously high levels – a move to raise awareness and mobilise resources. But officials often resist such moves, she said, as governors worry about their states' images and investment.
"They refuse to recognise there is a problem," she said.
The president, Andrés Manuel López Obrador, has also downplayed the problem. He branded the women protesting on 8 March, International Women's Day, as "conservatives" and alleged a dark hand manipulating the demonstrations.
When asked last year about rising violence against women, he responded, "Tell all the women of Mexico that they are protected and represented, that we're doing everything possible to guarantee peace and quiet and that I understand that our adversaries are looking for ways to confront us."
Mexico recorded the murders of 3,723 women in 2020. Some 940 of those murders were investigated as femicides.
The Amnesty report focused on Mexico state, a vast collection of gritty suburbs surrounding Mexico City on three sides. It has become notorious for femicides over the past decade – and for the way the former president, Enrique Peña Nieto, a former Mexico state governor, ignored the problem.
The report found cases of families carrying out their own detective work, which were ignored by investigators. In many cases, authorities contaminated crime scenes or mishandled evidence. They often did not even pursue leads such as geolocation information from victims' mobile phones.
In the case of Julia Sosa, whose children believe she was killed by her partner, two daughters found her body buried on the suspect's property – but had to wait hours for police to arrive and process the crime scene. One of her daughters recalled the subsequent interview process, in which "the police officer was falling asleep".
Sosa's partner hanged himself, prompting police to close the case, even though family members said there were more leads to pursue.
In states rife with drug cartel violence, activists say cases of femicides go uninvestigated as impunity is commonplace.
"The authorities say it's organised crime and that's it," said Yolotzin Jaimes, a women's rights campaigner in the southern state of Guerrero. "Many of these aggressors find protection under the excuse of organised crime."
The persistence of femicides is a stark contrast to recent gains by the women's movement in Mexico. The country's supreme court decriminalised abortion earlier this month. A new congress recently sworn in has gender parity and seven female governors will be installed by the end of year – up from just two before last June's election's
The decriminalisation of abortion "let off some steam" from the pressure driving the protests "because part of the demands was over the right to choose," Ocampo said. "But when it comes to violence, we still see it everywhere."
US official urges EU to speed up enlargement
Gabriel Escobar, the US' newly-appointed acting deputy secretary of state for South Central Europe, has urged Europe to speed up Western Balkans enlargement. "To return 20 years later and see that there hasn't been much progress on that front was a little disappointing," he told the RFE/RL news agency Friday, referring to his last post in Europe in 2001. "We would like to see a more rapid integration," he said.