Residential
In recent decades Cambridge has been among the standout performers for residential property price growth and has a strong claim to be one of the UK's premier residential markets, according to the latest research by Savills. Cambridge house prices have risen 241% since 2001 according to Land Registry – just 1% less than London over the same period, and well ahead of the rest of the East of England. Recent performance in the city has been somewhat weaker, however, despite boosts from the stamp duty holiday. Values in Cambridge rose by 3.8% in the year to June 2021, somewhat lower than the national average of 6.2%. Cambridge's spectacular historic growth has become a double-edged sword for the city. It is one of the least affordable housing markets in the country, limiting market activity and future value growth. 
A key challenge for the city will be how it continues to grow and adapt to changing requirements without losing that rich character. One of those key challenges will be a significant demographic shift. Oxford Economics predicts the numbers of residents aged over 60 will grow by 29% between 2021 and 2031. The population aged 25–59 is expected to fall by 12%. This is a direct consequence of the city's unaffordability, as younger households cannot afford to move into or stay in Cambridge. As the current population ages, Cambridge will see fewer economically active households. Well-targeted policy and development will be required to attract and retain these younger households within the city itself, rather than settling further out. Losing these types of households could have negative consequences for footfall and therefore the retail and leisure offering within the city centre.
"At their peak in 2018, house prices were an eye-watering 13.5 times greater than local average earnings – higher than London's figure of 12.3 at the time," commented Lawrence Bowles, Director, Residential Research at Savills. This means the city struggles to attract younger and less affluent workers – including key workers. These households often have to find accommodation outside of the city itself, putting greater stress on infrastructure. The greater number of long-distance commutes also has environmental implications. Providing either suitable accommodation in the city or suitable and sustainable transport options into the city must be a priority going forward.
The stretched affordability in the city has resulted in a strong rental market. Rents have grown 4.1% in the city in the 12 months to August 2021, compared to 1.6% in London. "There are three Build to Rent schemes in the pipeline, which we expect to deliver around 550 rental homes. This will help increase the tenure and housing options within the city, supporting its continued growth and development," said Steven Lang, Director, Commercial Research at Savills.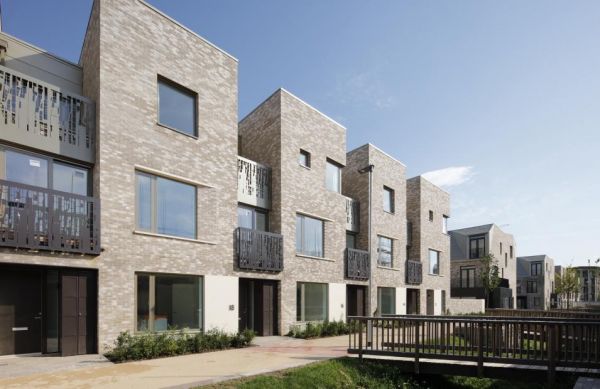 Office
The economic foundations of Cambridge's high-performing residential market are solid.Employment and productivity is very strong in the city, with total employment expected to grow by 9% over the next ten years. This growth will be driven by further expansion in the already well-established science, tech, IT and professional services sectors.  Unemployment between 2010 and 2020 averaged only 4.5%, compared to 5.9% nationally. The productivity figures are even more flattering: after 20 years of stellar productivity growth – 24% ahead of the national average – Cambridge had closed its productivity deficit with London from 20% in 2001 to just 4% in 2020. According to Oxford Economics forecasts, Cambridge is due to overtake London in value added per worker in 2022, and achieve a 6% lead by 2030. 
This growth, supported by several major office deals, has underscored Cambridge's appeal to employers. Software provider MathWorks moved into their new 93,000ft² premises at Cambridge Science Park earlier this year, marking the scheme's biggest deal for over a decade. And Huawei has reaffirmed its commitment to building a new research and manufacturing facility in Sawston. Additionally, Blackstone portfolio company BioMed Realty also plans to deliver approximately 800,000ft² of high-quality purpose-built lab space, following the acquisition of two new sites in Cambridge.
The demand for commercial office and laboratory space in Cambridge remains buoyant. The obvious turbulence of 2020 did not dampen take-up, which was broadly in line with the five-year average. 2021 has progressed in a similar way with some significant deals signed, or in an advanced stage, that will further reduce the supply of available space in the city. Going forward, Cambridge will have a severe lack of new stock under construction, which will conflict with the continued hunger from occupiers of all sizes. Additionally, older stock cannot provide a solution as it may fail to meet occupiers' ESG requirements, including Carbon net zero. This exacerbates the potential supply 'crunch' in the short to medium term. Accoridng to Savills, this may result in lesser attractiveness of Cambridge to occupiers as their requirements cannot be met in the city.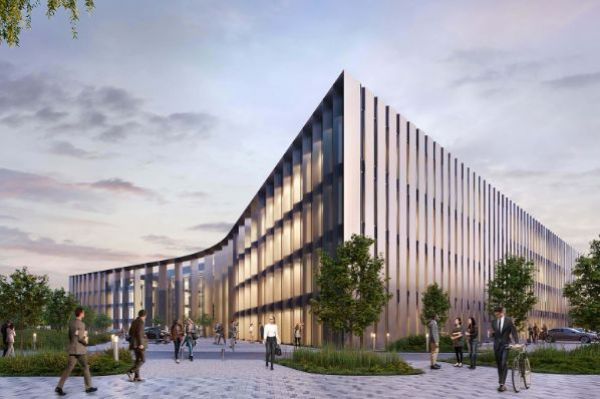 Health sector
Throughout 2020, the pandemic focussed occupiers' and commercial property investors' attention towards the human health sectors. This appetite and interest has continued throughout 2021 and shows no sign of tailing off. For Cambridge specifically, with a rising interest in human health and wellbeing from the software, mobile and technology sectors, which have a significant presence in Cambridge, it has also created another future layer of demand that will emerge in the next few years. Commercial property investor interest has also continued to grow at an unprecedented rate, where we are aware of new entrants entering the market on an almost weekly basis.
"The appetite for Cambridge's office and laboratory market continues to grow as the City increasingly becomes one of the world leaders in life science, including pharmaceuticals, biotechnology and engineering," said Lawrence Bowles, Director, Residential Research at Savills. These key drivers behind the investor interest are anticipated to produce significant rental growth predicated by expansion of the occupier base due to huge flows of capital being raised by companies of all scales, the academic spin-out through to the later-stage venture capital. These indicators, combined with a severe shortage of supply in Cambridge, highlights the need and creates the key ingredients for future development growth.
The pandemic also raised investor interest levels in more alternative types of commercial property. In particular, the laboratory market, where occupancy and utilisation rates were considerably higher than in traditional offices through lockdown, increased the interest of investors. This heightened interest was also supported by the considerable level of capital being raised – particularly venture capital – by companies that then require laboratory space.
Of course, despite research and development (R&D) property historically sitting within the offices' use class, there are significant differences between the specification of laboratory and office property. Despite this, it has been interesting to see how quickly investors have become comfortable with the wider types of R&D investment property that caters for very different end-users compared to a traditional office.
For more information, please see: