Billions pledged to tackle gender inequality at UN forum | Women's rights and gender equality
Billions of pounds will be pledged to support efforts to tackle gender inequality this week at the largest international conference on women's rights in more than 25 years.
The Generation Equality Forum, hosted in Paris by UN Women and the governments of France and Mexico, will launch plans to radically speed up progress over the next five years.
After two years of consultation between governments, feminist and women's rights groups, philanthropic foundations, the private sector and UN agencies, the three-day forum takes place amid concerns the pandemic has exacerbated a crisis in women's rights.
An estimated 47 million more women will fall into extreme poverty due to Covid, according to the World Economic Forum. And the International Labour Organization has said unemployment for women rose by 9 million in 2020 compared to 2019 and is projected to increase by another 2 million in 2021. The pattern for men is different – they are projected to see unemployment decrease in 2021.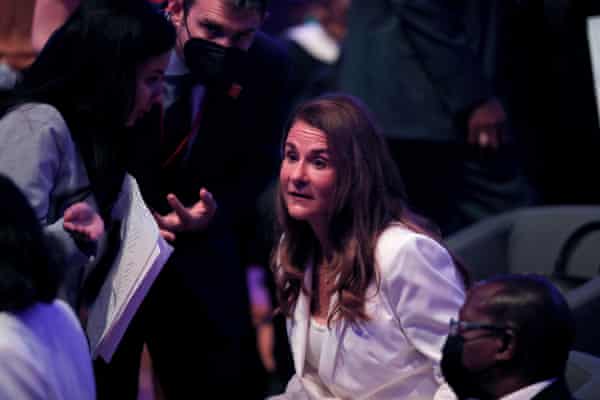 "The world has been fighting for gender equality for decades, but progress has been slow. Now is the chance to reignite a movement and deliver real change," said Melinda French Gates, co-chair of the Bill & Melinda Gates Foundation, which announced a new commitment of $2.1bn (£1.5bn) over five years to economic empowerment, health and family planning, and accelerating women in leadership. "The beauty of our fight for gender equality is that every human being will gain from it."
French Gates said that while there has been some progress since the fourth world conference on women brought 47,000 activists to Beijing in 1995, nowhere in the world are women on equal footing with men. Waves of opposition to women's rights have emerged, and structural barriers still exist.
Other pledges of funding, and legislative changes, will be announced in six areas: gender-based violence, economic justice, sexual and reproductive health rights, climate justice, technology and innovation and feminist movements and leadership.
A compact addressing women's role in peace and security and gender equality in humanitarian programming is also due to be unveiled.
In response to the pandemic exacerbating digital inequities, the Global Fund for Women will launch its System Reboot campaign to support feminist technology innovators in the developing world and to "mobilise technology as a force for gender justice".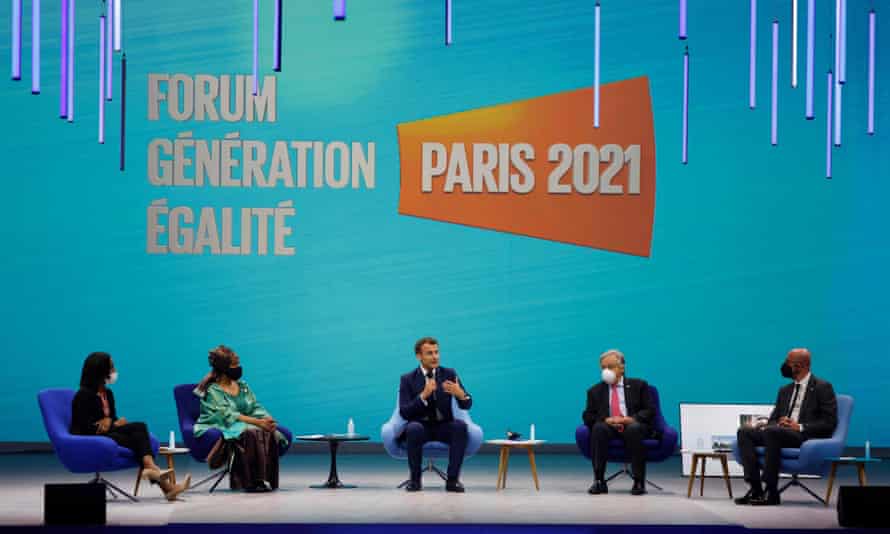 The Ford Foundation, which last year sold its social bonds to raise cash to help tackle the economic fallout of the pandemic, will pledge $420m (£300m) over five years. Nicolette Naylor, a programme director at the foundation, said talk about gender equality had not been matched by action. "As some parts of the world start to emerge from the pandemic, it is essential that gender equality is at the heart of building back better. It's time to stop talking and start funding the organisations that are driving change and the necessary progress on global gender equality."
Heads of state from Sweden, Finland, Argentina, Kenya, South Africa and Tunisia will join French president, Emmanuel Macron, and Mexican president, Andrés Manuel López Obrador, in person. While online, US vice-president, Kamala Harris, is due to speak and former US secretary of state, Hillary Clinton, is also scheduled to appear.
Phumzile Mlambo-Ngcuka, executive director of UN Women, said the forum was a reaction to the slowness of achieving both the Beijing action plan and the UN's sustainable development goals, and made more urgent by the disproportionate impact of the pandemic on women.
"Beijing was not financed and we've struggled in the last 25 years to implement it," she said.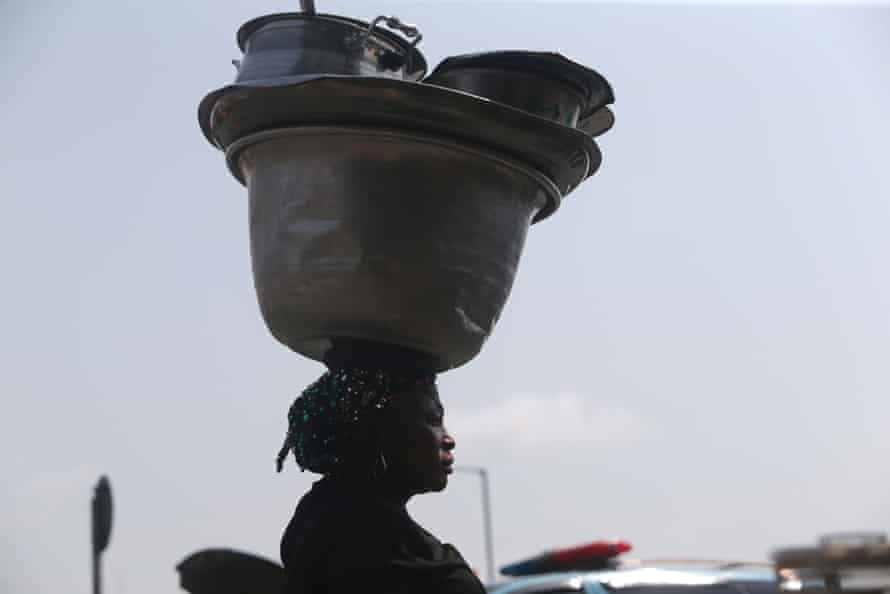 But there have been concerns over how the money will be spent. Hakima Abbas, co-executive director of the Association for Women's Rights in Development, said: "We have no sense yet of where that money is going, or to who, or for what.
"It's really great that we are talking about billions being committed, especially because the resources were part of the problem of Beijing. There has not been political will or the financial backing to make the [Beijing] platform for action's implementation possible."
She added: "The key drivers of change are feminist movements. If you don't have strong feminist movements you're not going to drive gender equality. If these billions go to private/public partnerships, that's not going to be catalytic. You need to make sure the majority of the funding goes to feminist movements."
Some of the hundreds of activists recruited globally to ensure young people participated in discussions have also expressed frustrations.
A young feminist manifesto, published earlier this year, said unequal power dynamics and disregarded opinions resulted in young people "finding it very difficult to participate in these spaces, not to mention to co-lead and co-own them".
Lawyers threaten action over new EU gas and nuclear rules
Environmental lawyers are threatening to take legal action against the European Commission if gas is included in the new EU guidelines for sustainable energy investment.
The draft proposal, controversially released late on 31 December, would see certain investments in gas and nuclear included in the so-called EU taxonomy, under the category of "transitional economic activities".
But a legal analysis carried out by ClientEarth found that such a move would clash with several EU laws — the Treaty on the Functioning of the European Union, the EU Climate Law and the Taxonomy Regulation itself — and international commitments under the 2015 Paris Agreement.
"Failing to take these legal obligations into account puts the commission at serious risk of legal challenge," environmental lawyer Marta Toporek from ClientEarth warned on Friday (21 January).
The London-based NGO said that they are exploring all legal avenues, including an internal review request.
Under the Aarhus regulation, NGOs have the right to ask EU institutions to assess their own decisions — with a right to appeal before the Court of Justice of the European Union.
The commission must respond to such requests within 22 weeks.
"While it is a lengthy process, it is an important right for environmental NGOs, and in very limited cases individuals, to ensure that EU institutions and bodies comply with EU laws that are meant to protect the environment and human health," ClientEarth told EUobserver.
The draft taxonomy has triggered discontent not only among environmentalists but also among some EU member states, MEPs and some financial institutions.
Spain, Austria, Denmark and Luxembourg united to reject the draft proposal, ahead of an informal meeting with EU environment ministers taking place on Friday (21 January) and Saturday — where EU countries can tell the commission what they think about including gas and nuclear into the EU taxonomy.
"This draft sends the wrong message to financial markets and seriously risks being rejected by investors. It jeopardises the purpose of the taxonomy to create a common language," the group of four countries said in a statement earlier this week.
They argue that natural gas and nuclear power do not meet the legal and scientific requirements to be qualified as sustainable activities.
Vienna previously said it would sue the EU executive if it goes with its plans to include gas and nuclear in the EU taxonomy.
And the Dutch parliament said this week that it will not accept the inclusion of gas, because "'green' should really be green", as Dutch Green MP Suzanne Kröger put it.
No impact assessment, no public consultation
Similarly, centre-right MEP Sirpa Pietikäinen and Green MEP Bas Eickhout, who lead the European Parliament's work on this file, have said that the draft proposal fails to live up to the co-legislators expectations.
They see the selection criteria used for gas power plants, co-generation and district hearing as being in breach of the "principle of technological neutrality".
Scientists from the EU Commission expert group concluded that for gas power plants a threshold of 100g CO2e/kWh of electricity should be applied to be compatible with a 1.5°C pathway under the Paris Agreement.
But under the draft proposal, instead, gas power plants would be taxonomy-compliant if their emissions are lower than 270g CO2e/kWh of electricity.
"We see no legal ground for the commission to create an exemption to this principle of technological neutrality," the two MEPs said in a letter, regretting the lack of an impact assessment.
Earlier this week, MEPs Irene Tinagli and Pascal Canfin, chairs of the parliament committees for economy and environment, also deplored the lack of public consultation "in the light of the controversial nature of the subject".
Meanwhile, civil society organisations and academia have warned the commission that the EU taxonomy, as it stands, would damage Europe's reputation and ambitions to climate leadership.
Last year was marked by "a string of intense political rows, backroom deals and manoeuvring over how to bypass scientific evidence and classify fossil gas and nuclear energy as sustainable," said Tsvetelina Kuzmanova from NGO E3G.
Experts had until Friday to provide feedback on the EU taxonomy. The EU executive will now analyse their contributions and it is expected to formally adopt the proposal before the end of the month.
A majority of EU countries, or the European Parliament, could still object and revoke the decision, after four months of scrutiny.
Taliban launch raids on homes of Afghan women's rights activists | Women's rights and gender equality
Taliban gunmen have raided the homes of women's rights activists in Kabul, beating and arresting female campaigners in a string of actions apparently triggered by recent demonstrations.
Tamana Zaryabi Paryani and Parawana Ibrahimkhel, who participated in a series of protests held in Kabul over the last few months, were seized on Wednesday night by armed men claiming to be from the Taliban intelligence department.
Shortly before Paryani and her sisters were detained, footage was posted on social media showing her screaming for help, saying the Taliban were banging on her door.
"Help, please, the Taliban have come to our home … Only my sisters are home," she says in the clip.
Associated Press footage from the scene on Thursday showed the apartment's dented metal front door sitting slightly ajar. A witness said the armed men went up to Paryani's third-floor apartment and began banging on the front door ordering her to open it.
The spokesman for the Taliban-appointed police in Kabul, Gen Mobin Khan, tweeted that Paryani's social video post was a manufactured drama. A spokesman for the Taliban intelligence, Khalid Hamraz, would neither confirm nor deny the arrest.
He tweeted that "insulting the religious and national values of the Afghan people is not tolerated any more", a reference to Sunday's rally during which the protesters appeared to burn a white burqa, the head-to-toe garment that only leaves a mesh opening for the eyes.
Hamraz accused rights activists of maligning Afghanistan's new Taliban rulers and their security forces to gain asylum in the west.
Similar raids were reported across homes of female protesters in Kabul. In another case, an Afghan protester whose name has been concealed to protect her, said she was physically assaulted and injured. She told the Guardian that the Taliban visited her house and "attacked" and "severely beat" her. Her whereabouts are now unknown.
"The Taliban had been patrolling near our homes since [Wednesday] afternoon. I talked to Tamana in the evening and then around 9pm I saw the video of her asking for help. We tried calling her from our burner phones, but her phone was switched off," said Wahida Amiri, 33-year-old librarian and a fellow demonstrator, who is also on the run. "When we realised that they were raiding our homes one by one, the rest of us decided to go into hiding," she added.
Since sweeping to power in mid-August, the Taliban have imposed widespread restrictions, many of them against women. They have been banned from many jobs outside the health and education field, their access to education has been restricted beyond sixth grade and they have been ordered to wear the hijab. The Taliban have, however, stopped short of imposing the burqa, which was compulsory when they ruled Afghanistan in the 1990s.
At Sunday's demonstration, women carried placards demanding equal rights and shouted: "Justice!" They said they could be forced to wear the hijab. Organisers of the demonstration said Paryani attended the protest, which was dispersed after the Taliban fired pepper spray at the crowd.
Paryani belongs to a rights group called Seekers of Justice, which has organised several demonstrations in Kabul, including Sunday's. Members have not spoken publicly of Paryani's arrest but have been sharing the video of her.
The New York-based Human Rights Watch said that since taking over, the Taliban "have rolled back the rights of women and girls, including blocking access to education and employment for many".
"Women's rights activists have staged a series of protests; the Taliban have responded by banning unauthorized protests," HRW said in a statement after Sunday's protest.
The Taliban have increasingly targeted Afghanistan's rights groups, and local and international journalists covering demonstrations have often been detained and sometimes beaten.
"It is obvious the Taliban are intensifying their attacks on the civic space, and more specifically on women who are pioneers of the civic space," said Shaharzad Akbar, chairperson of the Afghanistan Independent Human Rights Commission.
"For over a month, we have seen the Taliban stifling dissent and intensifying their attacks on protesters across Afghanistan," added Akbar. "Earlier we heard reports of protesters in Mazar being detained. There were also allegation of them being tortured, assaulted and harassed while in detention."
Heather Barr, associate director of the women's division at Human Rights Watch, said the Taliban's reaction was a sign of fear. "It might seem hard to understand why the Taliban would have such a violent reaction to 25 women standing on the sidewalk, protesting peacefully. But their fears make sense when you see how powerful and brave these women are, to be stepping out again and again even in the face of escalating violence by the Taliban," she said.
She urged the international community to step up in support of Afghan women. "The Taliban seem to be struggling on how to respond to this, and seem to have decided now that increased brutality is the answer, and that is a very frightening moment. The international community has to stand by these women."
Associated Press contributed reporting
Macron promises strong EU borders
Obligatory detentions, more security screening, and faster deportations – these are the French EU presidency's migration priorities, in a right-wing home affairs agenda.
Immigration did not take centre stage in French president Emmanuel Macron's speech in the EU Parliament in Strasbourg on Wednesday (19 January).
But what he did say emphasised keeping people out.
"We must protect our external borders, including by developing a rapid-intervention [military] force … to build partnerships with countries of origin and transit, to fight against [human-]smuggling networks, and make our return policy effective," he told MEPs.
He voiced empathy for people "in great misery … and insecurity", some of whom had walked from Africa or Asia to Europe, he said.
But Macron's empathy had its limits. "It's a horrendous humanitarian situation, but that's reality," he said.
And his speech was matched by his priorities on immigration for the next six months.
EU states should agree "common rules" on border "screening", including "an obligation to 'keep at the disposal of the authorities' persons apprehended at the external borders, by increasing detention capacities," France said in a memo to fellow EU states on 17 January.
Screening should include "health and safety checks" and fingerprinting, the memo said.
"The asylum procedure … would only be provided for in the later stages" of the security process, France noted.
And EU states should step up deportations, by concluding "more readmission agreements with priority third countries" and creating a new "EU Return Coordinator", France added.
These were the "core" measures France believed EU states could agree on by July, following months of consultations.
France also discussed how EU states could show "solidarity" with front-line countries, such as Greece and Italy, without taking in asylum seekers.
They could pay each other off or send border guards instead, France proposed.
But there was as little in the French memo on protecting migrants' lives or welfare as there was in Macron's speech.
The EU should offer "dignified reception and better integration of people in need", the memo said, in its only words on the issue.
Misery
Record numbers of people drowned last year trying to cross the Mediterranean, while others froze to death in the forests of Belarus and Poland.
At the same time, EU countries carried out thousands of illegal "pushbacks".
Some built new walls and razor-wire fences, while conditions at many Greek migrant camps remained dismal.
But for all the human "misery" involved, EU migration has become a political weapon ahead of French elections in April, where Macron is running against three right-wing contenders, among others.
"We cannot have a sieve-like Europe," the centre-right candidate, Valérie Pécresse, said while on a visit to Greece last week.
And one far-right candidate, Marine Le Pen's party spoke out in Strasbourg.
"Your Europe [the EU] is 60 years old, but our Europe is 3,000 old," one of Le Pen's MEPs, Jordan Bardella, told Macron.
"Will Europe still be Europe if refugees are everywhere? Will it still be Europe if people swear allegiance to sultans in Turkey and Morocco?," Bardella said.
Meanwhile, Macron's migration agenda comes alongside other EU presidency projects on counterterrorism, antisemitism, and hate speech.
And some of these would also appeal to right-wing voters.
EU countries needed to tackle "the extremely sensitive nature of the notion of blasphemy, which rallies and mobilises all streams of the radical Islamist scene", such as the lone knife-man who beheaded a French schoolteacher in 2020, France warned in a recent EU memo on terrorism.
It proposed a hawkish definition of antisemitism that was being used to demonise Israel's opponents.
And for all the French concern on dialling down hatred, Macron's vision of a secular Europe contained nothing on tackling Islamophobia.
Politics
For his part, French Green MEP Yannick Jadot took the French leader to task in heated, eyeball-to-eyeball comments in the Strasbourg chamber.
Jadot highlighted the death of a young Kurdish migrant in the English Channel.
"All that she wanted was to live and to love, Mr President … Why do you pull down the tents [in Calais migrant camps] every day?", Jadot said.
But Jadot is also running in April and his intervention was just more French election fever for some MEPs, such as the Spanish leader of the socialist group, Iratxe García Pérez, who asked the Frenchman to cool his tone.