Argentina sends out DNA kits in drive to identify thousands 'disappeared' under dictatorship | Human rights
The Argentinian government has sent hundreds of DNA testing kits to its consulates around the world in a groundbreaking effort to put names to unidentified victims murdered in the "Dirty War" waged by the brutal military dictatorship four decades ago.
Last month, the Argentinian authorities, in collaboration with the National Commission for the Right to Identity, the Grandmothers of Plaza de Mayo movement and investigators from the Argentinian Forensic Anthropology Team (EAAF), launched its international Right to Identity campaign, committed to putting a name to every woman, man and child killed by the military junta in Argentina in the 1970s and early 80s.
After the 1976 coup, Argentina's military set about systematically crushing any potential opposition, and eventually "disappeared" and murdered 30,000 people, almost all of them civilian, unarmed non-combatants.
The abuses meted out to "los desaparecidos" in Argentina's Dirty War have inflicted a deep trauma on the Argentinian psyche. Pregnant prisoners were kept alive until they gave birth and were then murdered. At least 500 babies were taken from their parents while in captivity and given to childless military couples to raise as their own.
The task of identifying victims of the dictatorship is a herculean one, starting with discovering where the military buried the bodies of their victims.
After the return of democracy it was discovered that many victims were hidden in mass unmarked graves, some in municipal cemeteries. Others washed up on Argentina's beaches after they were drugged and thrown into the Atlantic Ocean from aircraft in macabre "death flights" organised by the military.
Last year, the EAAF, which was nominated for the Nobel peace prize in 2020, started a campaign to identify some 600 remains recovered in the years after the war and believed to be people "disappeared" by the junta. However, their efforts have been thwarted by missing genetic data.
Now the search for the missing families has been extended internationally with the government instructing Argentinian embassies and consulates around the world to help find missing relatives who could supply DNA to assist with the identification.
The first DNA collection kits arrived two weeks ago at the Argentinian consulate general in Rome.
It is hoped that testing in Italy will reveal many of the missing identities. Hundreds of thousands of Italians emigrated to Argentina in the late 19th century and early 20th century and almost 700,000 Argentinians hold dual citizenship. Many Italians also travelled to Argentina during the military dictatorship to join the resistance against the far-right regime. In October 1982, the Italian newspaper Corriere della Sera published a list of 297 Italians aged 17 to 29 who disappeared while in Argentina.
Maco Somigliana, who has been a member of the EAAF team since 1987, said: "We've been able to identify around 1,000 remains of victims of Argentina's dictatorship. There are 75 Italians reported as kidnapped during the dictatorship and we've been able to positively identify five of them so far."
The Guardian has seen an official list of 45 desaparecidos of Italian origin, who have yet to be identified. The search for their families, which has already started, will be led by two Argentinian consulates in Italy, which will collect DNA in Italy, Albania, Malta and San Marino.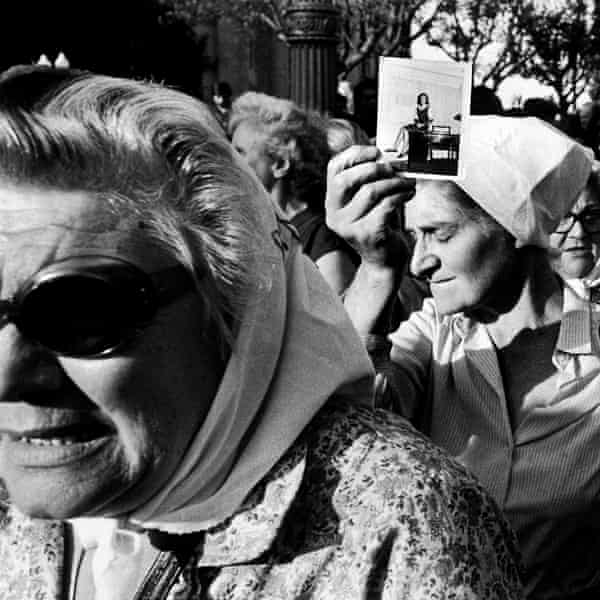 Those who believe they may be relatives of desaparecidos will have to give a blood sample so the mitochondrial DNA can be traced. The drop of blood, taken and collected in a special container, will then be sent on a diplomatic flight to Córdoba in Argentina, where the EAAF forensic laboratory is based.
Ana de la Paz Tito, Argentina's consul general in Rome, said: "With the help of science, Argentina has strengthened its path towards the search for truth. Bones can speak. Science can make bones talk.
"The right to identify the bodies of the desaparecidos, their children, is a fundamental right, such as freedom, health, work and education. This right, in my country, had been violated by the state itself. And that tragedy pushes us Argentinians, today, to bring truth to those victims and their families. Because the truth helps us increase our collective memory and avoid the repetition of these tragedies."
Once the remains have been identified, they will be returned to their families. This procedure is free and confidential and there will be financial compensation for relatives of the victims.
Jorge Ithurburu, president of the Rome-based human rights organisation 24 Marzo, which takes its name from the date of the coup, said: "It is important to identify these people – burial is a right for all – but it is also a way to allow relatives, who have lived for decades in a sort of limbo, to mourn their loved one.
"The idea is to ensure these people stop being desaparecidos and that we give them a name, give them justice and that finally we are able to find out the cause of their death," he said.
Finding and identifying the bodies is a task that requires patience.
Azucena Villaflor, the founder of the Mothers of Plaza de Mayo, a group of mothers of the "disappeared" who confronted the military junta demanding to know the fate of their children, was herself kidnapped and then thrown into the Atlantic in December 1977.
Villaflor's body washed up on a faraway beach shortly afterwards and was hidden by local police in an unmarked grave. It was not until 2003 that Villaflor's murder was certified after Somigliana's team found where the police had secretly buried her.
The EAAF have since applied the skills they acquired in Argentina elsewhere, identifying victims of summary executions and genocide around the world, in Bosnia-Herzegovina, Africa, Mexico and Asia, including the identification of the body of Che Guevara, the Cuban-Argentinian revolutionary, in Bolivia. They also participated in the case of the 43 students massacred in 2014 in Mexico's drug war at the request of the families of thevictims.
Has Interpol become the long arm of oppressive regimes? | Interpol
Flicking through the news one day in early 2015, Alexey Kharis, a California-based businessman and father of two, came across a startling announcement: Russia would request a global call for his arrest through the International Criminal Police Organization, known as Interpol.
"Oh, wow," Kharis thought, shocked. All the 46-year-old knew about Interpol and its pursuit of the world's most-wanted criminals was from novels and films. He tried to reassure himself that things would be OK and it was just an intimidatory tactic of the Russian authorities. Surely, he reasoned, the world's largest police organisation had no reason to launch a hunt for him.
In the months that followed, Kharis kept checking Interpol's gallery of thousands of international fugitives. He finally came across his mugshot, glaring back at him like a hardened criminal. "My God," he exclaimed, now terrified.
"This guy is a terrorist; that guy is a murderer; this guy abducted children – and there's me," he remembers thinking as he looked through the Interpol register.
It was while running a large construction company in Russia that Kharis first found himself on the wrong side of the authorities. His firm, ZAO Rosdorsnabzhenie, had a government contract in 2010 to renovate shipyards near the far eastern city of Vladivostok. He says his business partner, Igor Borbot, told him about high-level officials embezzling money from the project.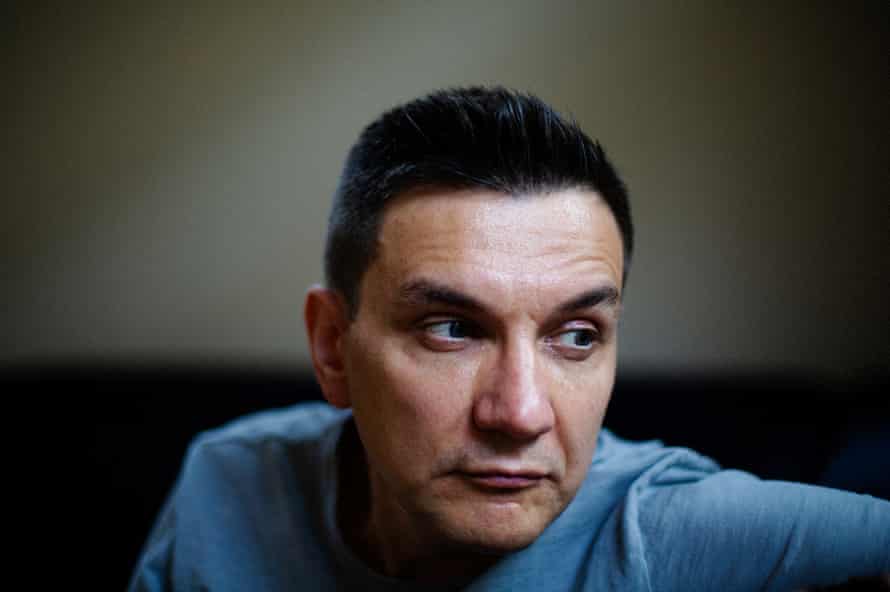 Kharis says he was targeted after he threatened to speak publicly about the ministerial corruption and refused to give false testimony against Borbot. Kharis says agents from Russia's Federal Security Bureau told him during interrogation in 2013: "Your partner is going down – you can help us or you can go down with him."
He had hoped – naively, he says now – that investigations in Russia would clear his name. The Interpol notice confirmed he was wrong. It outlined major fraud charges carrying a 10-year prison sentence, alleging that Kharis was part of a "criminal group" that had stolen tens of millions of pounds from his own company.
Ted Bromund, who testified in Kharis's case in the US as an expert witness, spent days scrutinising the case files and came to believe that the charges were baseless. "They don't seem to have any substance whatsoever," he says.
Bromund, an international affairs specialist with a rightwing US thinktank, the Heritage Foundation, concluded that this was the latest in a pattern of Russian attempts to weaponise Interpol with trumped-up requests to arrest its nationals. According to the US rights organisation Freedom House, Russia is responsible for 38% of all public red notices.
Far from indicating that Kharis had committed a crime, Bromund wrote later in his testimony, the notice "proves only that the Russian Federation filled out the appropriate Interpol form". Interpol declined to comment on Kharis's case, beyond confirming the status of his red notice.
US immigration authorities did not share this view of Interpol's request, however. The Department of Homeland Security used it to argue that Kharis was a "flight risk" and he was detained in San Francisco in 2017. Kharis spent the next 15 months in California prisons.
His wife, Anna, published a blog during this time. "Many tears and sleepless nights followed," she wrote of his detention, telling the children their father was away on a business trip. She describes Kharis as "a caring father" who would "spend the night rocking the cradle and then head off for his business early in the morning". He called every night to tell their two young children everything was OK. But with no release date, prison took its toll.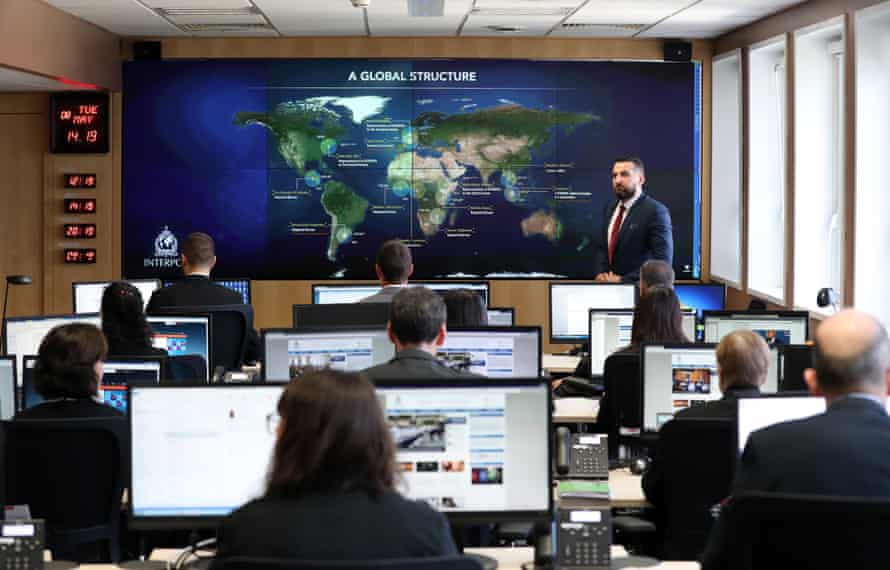 ---
First mooted in 1914, Interpol was established in 1923, in large part to stop people from committing crimes in one country and fleeing elsewhere with impunity. The organisation has been misused by oppressive regimes before – in 1938, the Nazis ousted Interpol's president and later relocated the organisation to Berlin. Most countries withdrew and it ceased to exist as an international organisation until after the second world war.
The 194 member states support searches for war criminals, drug kingpins and people who have evaded justice for decades. Its red notices are seen as a vital tool and the closest thing to an international arrest warrant, leading to the location of thousands of fugitives each year.
Red-notice subjects have included Osama bin Laden and Saadi Gaddafi, the son of Libya's former dictator. As criminals move around an increasingly interconnected world and terrorist incidents increased, the use of Interpol's system has mushroomed. In the past two decades, red notices increased tenfold, from about 1,200 in 2000 to almost 12,000 last year. (There are also other forms of Interpol notices, such as yellow for missing children, black for unidentified dead bodies.)
Alongside the growth of the most-wanted list, international legal experts say there has also been an alarming phenomenon of countries using Interpol for political gain or revenge – targeting nationals abroad such as political rivals, critics, activists and refugees. It is not known how many of roughly 66,000 active red notices could be based on politically motivated charges; Interpol does not release data on how many red notices it rejects. But a number of reports, including from the US Congress, the European parliament and academics have documented the misuse of Interpol in recent years. Bromund says: "I don't think there's any dispute that […] the number of abusive red notices is growing."
Seeking to manipulate Interpol is a feature of transnational repression, in which countries extend their reach overseas to silence or target adversaries. Tactics range from assassinations, poisonings and dismemberments to blackmail, spying on citizens' phones abroad and threatening families left behind. The methods may differ, but they are intended to send a similarly menacing message in an era of global movement: you may leave your country but you can still be punished.
Interpol's move earlier this month to reinstate Syria's access to the organisation's databases and allow it to communicate with other member states was strongly criticised by opposition activists. Anas al-Abdah, head of the Syrian opposition's negotiating body, said Interpol's decision had given Bashar al-Assad's regime the data-based means to wage another war against the Syrian people.
Toby Cadman, a British barrister working on Syria-related war crimes prosecutions, said in response to the decision: "Interpol's systems are opaque, with no real oversight or accountability, and routinely abused by states like Syria.
"It's quite straightforward to get a red notice issued – you don't need to provide that much information, and Interpol is underfunded and understaffed," he said, but added: "Getting a red notice removed, even in European countries such as the UK or the Netherlands, can be slow and difficult."
A red-notice subject's fate can vary wildly. Some countries see red notices as an alert system while others treat them as arrest warrants, incarcerating people or co-operating with extradition proceedings against them. People may have their assets frozen, their passports confiscated and their movements restricted – as well as the reputational damage from being designated as an international criminal.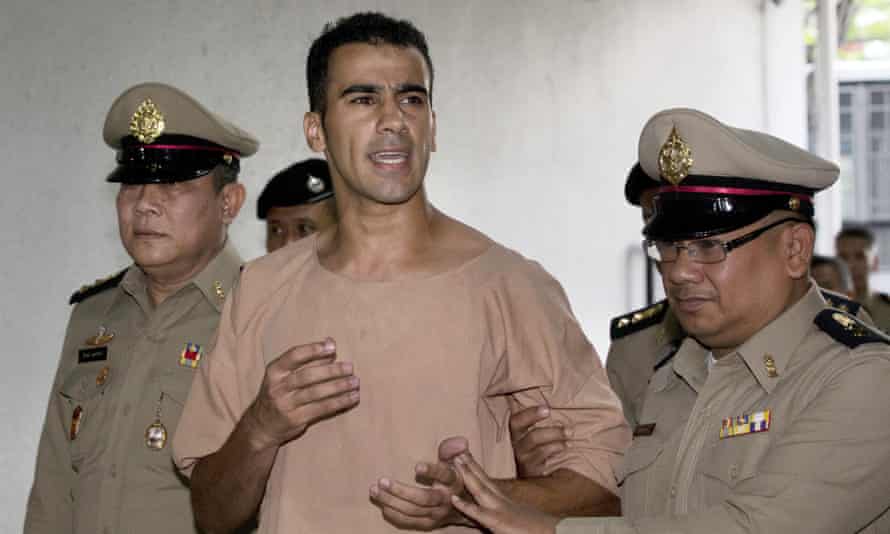 Some first learn of their Interpol wanted status when they cross a border. For Hakeem al-Araibi, a Bahraini footballer living as a political refugee in Australia, it was on his honeymoon in Thailand in 2018. He was arrested with his wife after Bahrain issued an Interpol notice accusing him of vandalism. (Al-Araibi fled Bahrain after athletes who took part in pro-democracy protests were arrested, beaten and allegedly tortured while detained.) Interpol revoked the notice when Australia notified it of al-Araibi's refugee status, but that did not prevent al-Araibi from spending 76 days in Thai prisons. Al-Araibi's case is one of several to have sparked a public outcry in recent years.
Another political activist pursued abroad through Interpol's red notices was Petr Silaev, a Russian environmentalist and anti-fascist who was charged with "hooliganism" after demonstrating in 2010 against plans for a motorway to be built through the Khimki forest outside Moscow. He fled the country as the Russian authorities rounded up fellow protesters and was granted political asylum in Finland. In 2012, however, he was arrested in Spain after an Interpol alert and detained in a high-security prison. He spent months fighting extradition to Russia.
The human rights organisation Fair Trials said Interpol's decision had left Silaev under threat of arrest whenever he crossed a border and called on the organisation to justify its decision and "explain whether it is helping Russia to pursue anyone else across the globe on hooliganism charges".
In the UK, Benny Wenda, a separatist leader from West Papua who escaped from prison in Indonesia and was granted asylum as a political refugee, had a politically motivated red notice issued against him by Indonesia. It was later deleted.
"We must not misuse international organisations like Interpol for such purposes," said the then German chancellor Angela Merkel, after a Turkish-born German writer, Doğan Akhanlı, was arrested in 2017 on the back of a Turkish Interpol notice while on holiday in Spain.
However, only three months ago, Moroccan authorities arrested Yidiresi Aishan, an Uyghur activist, after China sought his extradition; Interpol later cancelled Aishan's red notice after a review but he still faces the threat of deportation to China. Last month Makary Malachowski, a Belarusian opposition activist who had fled to Poland, was detained in Warsaw after Alexander Lukashenko's government issued a red notice.
---
"People expect you're not going to believe them because what has happened to them is so crazy," says Michelle Estlund, a Florida lawyer representing wrongfully accused clients wanted through Interpol.
Estlund began helping Interpol-targeted clients 12 years ago, when a Venezuelan woman facing a red notice accusing her of fraud sought the criminal lawyer's help. Estlund initially refused but has since worked with red-notice subjects from Russia to Ecuador, and remains shocked by how the law can be misused.
The rise of online platforms for dissidents to criticise governments is fuelling a desire to shut down opposition voices, she says. "It's just so against what we expect to see in any justice system, even abusive ones. The things the client goes through before they get to me are mind-boggling."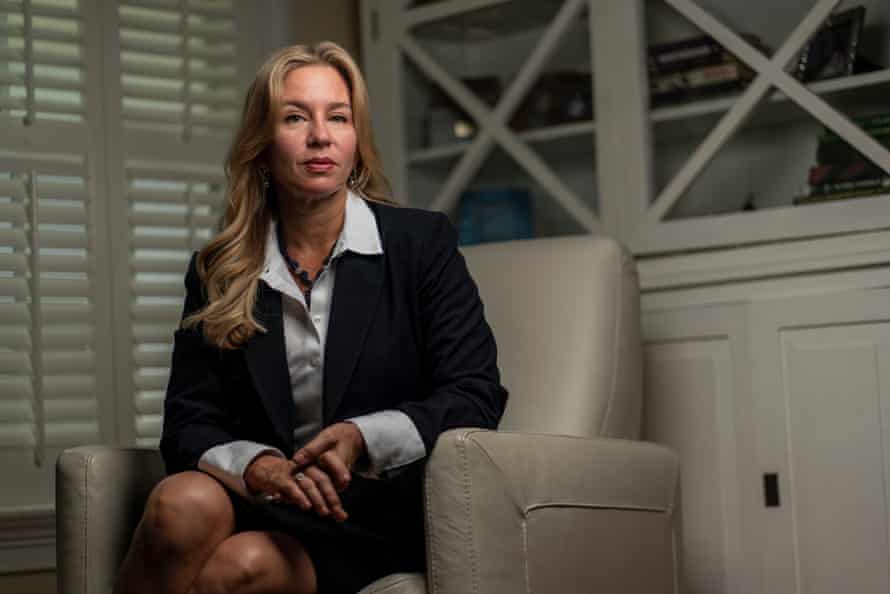 Interpol's constitution forbids the organisation's use for political matters and it announced in 2015 that it would remove a red notice if that person had been recognised as a refugee. Its work must also fall within the spirit of the Universal Declaration of Human Rights, which demands fair trials and free speech, and prohibits arbitrary arrests. Interpol says it screens every wanted-person request. In an organisation with such seemingly clear safeguards, what is going on?
Weeding out questionable requests for international arrests falls to a specialist squad at Interpol's Lyon headquarters, created in 2016. Turkey says Interpol has rejected 773 requests to detain people over suspected links with the popular movement Hizmet, led by the US-based Turkish cleric Fethullah Gülen, a former ally of President Recep Tayyip Erdoğan (Interpol confirmed the figure was more than 700). Turkey's government regards members of the Gülen movement as a terrorist group responsible for plotting the failed 2016 coup and has criticised Interpol for hindering its prosecution efforts. There have been reports that Ankara attempted to upload as many as 60,000 names to Interpol, including via its stolen-passport database, but the organisation denied that figure.
Interpol's interventions against Turkey are among a number of publicly known examples of the organisation's efforts to stop politically motivated notices in recent years. Yet some fear Interpol too often believes its members are working in good faith and providing it with accurate information. "Interpol is there to help the police do its work under the assumption that the police does its work honestly," says Rutsel Martha, Interpol's Dutch former legal chief and author of a study of the organisation. "That's the system, so the first reaction is to do with the immediate situation, then legal controls kick in later in the process."
Among the easiest ways to craft misleading arrest requests is to accuse people of financial crimes such as money laundering, whereas a murder charge requires evidence of a dead body and political charges may break Interpol's rules. "It's very easy to either fabricate or manipulate information to create a charge of embezzlement or misappropriation or gaining unjust profit," says Estlund. When she looks into red notices, she often finds charges to be unsubstantiated.
What critics regard as a low level of proof required for a red notice can be seen in the case of a Turkmen human rights activist, Annadurdy Khadzhiev, who was detained in Bulgaria in 2002 over an Interpol notice accusing him of embezzling $40m (£30m) from Turkmenistan's central bank. The alleged theft, however, took place four years after Khadzhiev had stopped working there. "It was objectively impossible for him to have committed the said crime," according to the findings of a Bulgarian prosecutor cited in a 2014 European court of human rights judgment.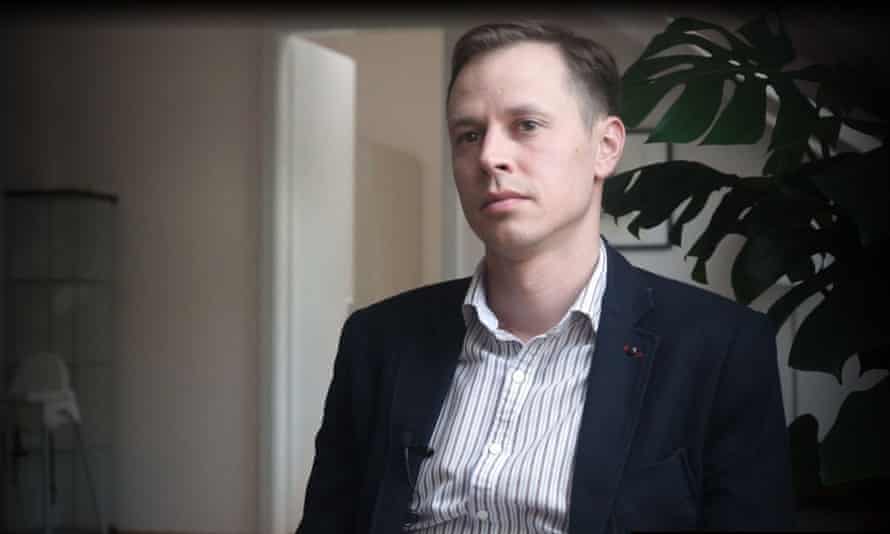 A less-formal Interpol option for hunting fugitives, called "diffusions", are often regarded as more vulnerable to misuse. Through these alerts, Interpol members can send arrest requests directly to each other. That is how Nikita Kulachenkov, a Russian-born Lithuanian refugee, spent several weeks imprisoned in Cyprus, after he was detained at the airport in 2016 en route to visit his mother.
Kulachenkov faced a five-year prison term in Russia for allegedly stealing a street artist's drawing. His Interpol alert was issued after he began working on investigations for the Anti-Corruption Foundation in Russia, founded by the opposition politician Alexei Navalny, who was poisoned with the nerve agent novichok last year and is now imprisoned in Russia.
Kulachenkov claims he found the poster on a street and is adamant that the poster's value was invented to create a politically motivated charge. He was investigated by Russia's top prosecutors, who raided his Moscow flat. More than a year before his detention in Cyprus, Kulachenkov had pre-emptively written to Interpol asking it to reject calls for his arrest as he was being targeted for his anti-corruption work. Interpol acknowledged his concerns, and a spokeswoman said later that it checks all diffusions.
Now living in Berlin, Kulachenkov still fears being stopped if he crosses certain borders – Interpol data on wanted individuals can remain on national police computer systems even after it has been revoked. Kulachenkov recalls incredulous Cypriot authorities laughing at the charges against him, saying: "Russia really wants you through Interpol for €60 of theft?"
---
Interpol's secretary general for the last seven years, Jürgen Stock, is unexpectedly open about the threat to Interpol's credibility from problematic notices. He finds it frustrating that he sometimes finds out from newspapers, rather than his organisation, about wrongful arrest requests, such as those involving refugees. He says countries do not always notify Interpol about a person's refugee status, which he regards as a "shared responsibility".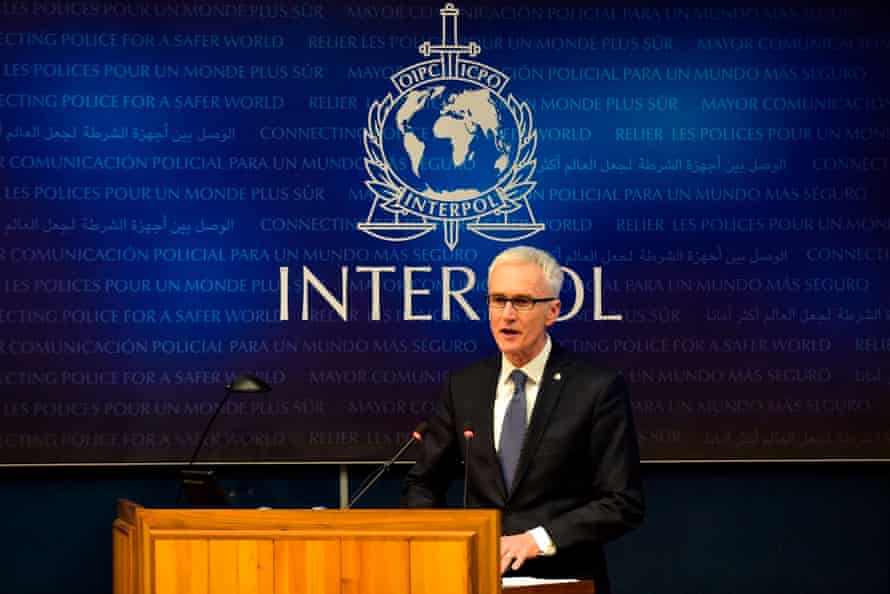 The 62-year-old has faced a "parallel pandemic" of Covid-related crimes including fake vaccines and other substandard medical products as well as fighting a wave of cyber-attacks and telecom scams. Stock describes Interpol's "bread and butter job" as targeting "child abusers, murderers, fraudsters".
Stock does not give figures about Interpol's tools being misused against political opponents and refugees but he insists that these notices are a "small number of cases" compared with the "overwhelming majority" of legitimate ones. However, even his rough estimate of no more than 5% of notices being improperly applied each year could mean hundreds of potentially wrongful arrest requests.
Under Stock, Interpol has strengthened its oversight body – the commission for the control of Interpol's files (CCF), which reviews appeals and can delete red notices – and publishes more information about decisions on complaints. He has also bolstered the specialist squad that reviews notices before they are published. Critics have welcomed the changes, but some say the system is still not robust enough. Stock acknowledges that there is more work to be done. "I don't have the silver bullet at [this] stage for what else we can do," he says, but stresses that he is committed to further strengthening safeguards, where possible, during his final three years in the post.
A key challenge, lawyers say, is how long it can take to get non-compliant notices removed – and the damage that can happen in the meantime. This was the case for Selahaddin Gülen, a US permanent resident and nephew of Fethullah Gülen who was detained in Kenya last October, after an Interpol notice accused him of sex crimes involving a minor. (He denies the charges, which his lawyer called a "false dossier".)
Seven months later, after he reported to Kenyan police in May as part of his bail requirements, Gülen was detained again and deported to Turkey. "He had been completely illegally transferred without even a Kenyan court ruling," says Nate Shenkan, research director at Freedom House. "That's a pretty obvious case of Interpol abuse."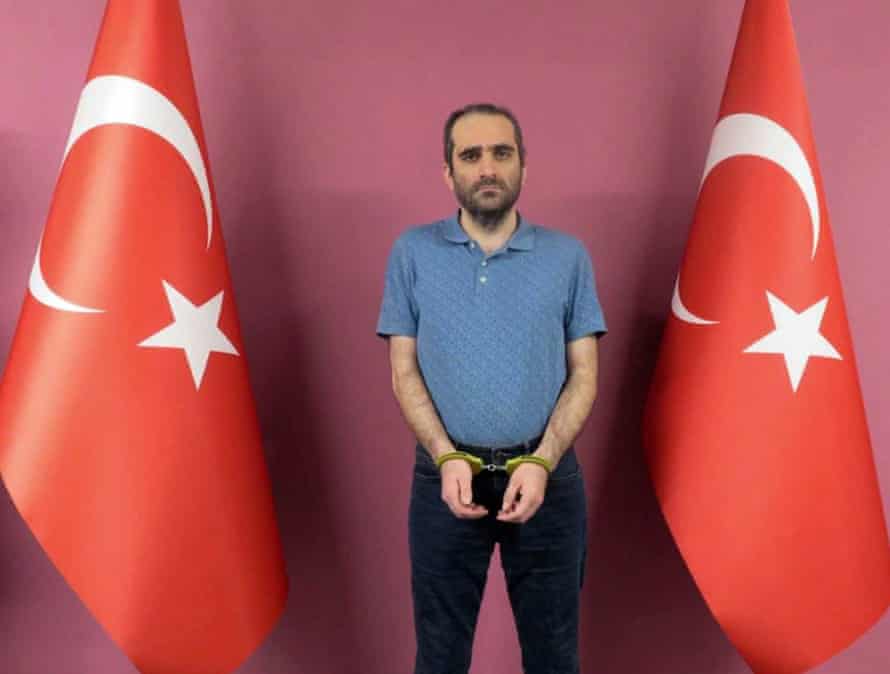 Gülen's lawyers asked Interpol to remove the red notice in December, arguing it violated rules on political motivated notices. An expert witness argued that after the 2016 attempted coup Turkey had reopened charges that had been dropped in 2008. In July, Interpol stated that Gülen's red notice had been removed. But it was too late for Gülen: he was already in Turkish custody and now faces multiple charges including for terrorism offences, according to local media. Gülen's wife has called her husband's detention and deportation from Kenya a kidnapping. "I have not heard from him since that day," she said in a video.
The CCF is composed of eight specialists who usually meet every few months. In 2018, the most recent year for which data is available, it ruled that 48% of the 346 complaints it took forward had broken Interpol's rules.
Interpol's penalties for members flouting its rules include blocking countries from accessing its databases and supervising use of its systems for up to three months. It says these are "corrective measures", not punishments, and have been in place since at least 2011.
Some countries are taking matters into their own hands to curtail abuse of Interpol's processes. In the US, a bipartisan group in Congress based around the Helsinki Commission is seeking to pass the Transnational Repression Accountability and Prevention (Trap) Act, which was proposed in 2019 to restrict arrests based on Interpol red notices and prevent foreign governments from persecuting citizens abroad.
Interpol is ultimately governed by its members, which include countries that may seek to game the system. Next month, member states' representatives will gather in Istanbul to elect the organisation's next president. Among those vying for the position, and reportedly a frontrunner, is a controversial candidate: Ahmed Naser al-Raisi, a senior security official from the United Arab Emirates who is on Interpol's executive committee. Human rights organisations and lawyers accuse Raisi of overseeing a "notoriously abusive" state security apparatus that has imprisoned dissidents and misused Interpol's red notices. A report earlier this year for International Human Rights Advisors by David Calvert-Smith, a former British judge and director of public prosecutions, concluded: "Not only would an Emirati president of Interpol serve to validate and endorse the [UAE's] record on human rights and criminal justice but, in addition, Maj Gen al-Raisi is unsuitable for the role. He sits at the very top of the Emirati criminal justice system [and] has overseen an increased crackdown on dissent, continued torture, and abuses in its criminal justice system."
---
Kharis left prison in late 2018, after a US federal judge invoked evidence of Russia abusing Interpol procedures and of "serious flaws" in its wanted-persons system. Supporters in court cheered and hugged Kharis's wife, Anna, who was in tears.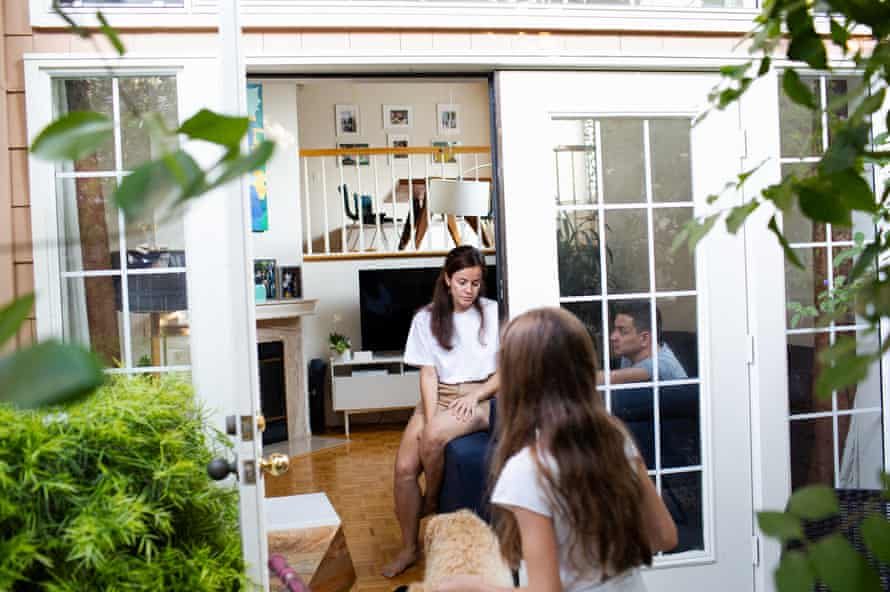 His release has not ended the judicial struggle, which one US congressman called a "harrowing tale of mistreatment". Kharis was tracked with an electronic ankle monitor until this summer, an experience he called a constant walk of shame. His movements are restricted and monitored by GPS, while he awaits a decision on his asylum request, which was initially rejected.
Now based in Palo Alto, California, Kharis is trying to rebuild his life. He has set up a virtual restaurant company and works as an accountant. This summer he took his family on holiday in California. His judicial process rolls on, marbled with wins and losses. Last summer, nine months after Kharis's appeal to Interpol and four years after his red notice was issued, Interpol told him his wanted status had been revoked. "I still think that Interpol does good," he says. "But it's too easy to abuse the system. We're talking about people's lives."
Norway killings 'appeared to be' Islamist 'terrorism'
Wednesday's murders "appeared … to be an act of terrorism" Norway's 'PST' intelligence service said Thursday, noting that the killer, Danish national Espen Andersen, had been a "known" threat. Andersen was a Muslim convert and extremist, but might also have had psychiatric problems, Norwegian police said. Norway's terrorism-threat level was "moderate", the PST added, while monitoring the risk of "follow-up actions, revenge actions" by either "extreme Islamists" or "right-wing extremists".
UN quizzed over role in prison-like island camp for Rohingya refugees | Global development
The UN's refugee agency (UNHCR) is facing questions over whether it is helping to detain Rohingya refugees in prison-like conditions by providing services on a controversial island camp.
Over the past year, Bangladesh has relocated almost 20,000 refugees to Bhasan Char, an island formed of silt deposits in the Bay of Bengal thought to be vulnerable to cyclones, which the refugees are unable to leave.
About 700 refugees have reportedly attempted to flee the island but Bangladesh hopes that the UNHCR's cooperation will ensure better services for the refugees and is now planning to increase the island's population by 80,000 over the next three months.
Refugees International, a global advocacy organisation, said there were "serious questions" about whether it was safe and possible to move such numbers to the island from the Cox's Bazar refugee camps, which are the world's largest, hosting about 890,000 refugees.
"Most concerning is whether any relocations of Rohingya refugees to the island will be truly voluntary, evidenced by the fact that hundreds of refugees relocated there have already tried to flee," said Daniel Sullivan, Refugees International's senior advocate for human rights.
"As Refugees International has warned in the past, failure to properly assess conditions and inform refugees about the move will result in policies more akin to detention than refuge."
The Geneva-based Global Detention Project tweeted: "In signing a new memorandum of understanding with the Bangladesh government, is the UNHCR assisting in the detention of Rohingya refugees on Bhasan Char island? Are refugees free to move on and off the island? Are they moving there truly voluntarily?"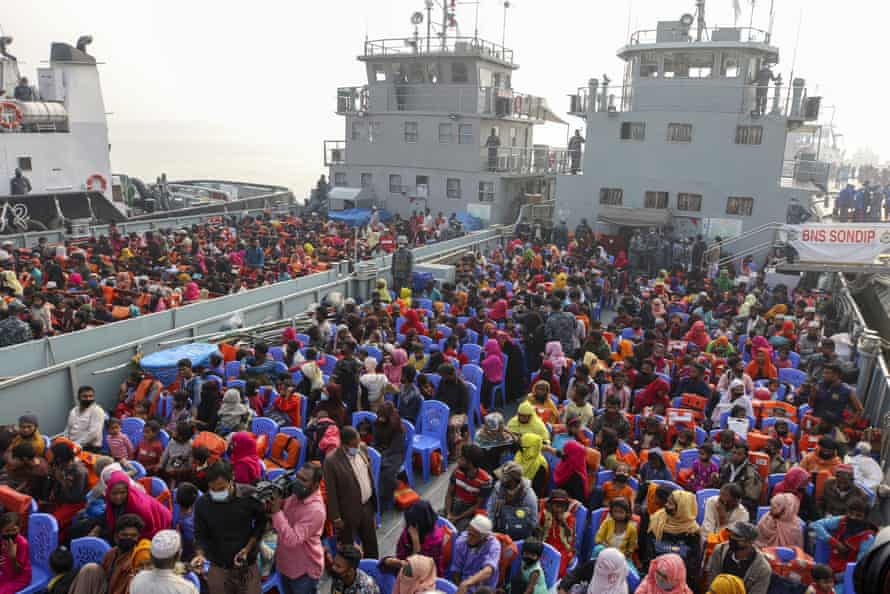 Human Rights Watch reported in June that the government had misled refugees about conditions on the island and that some had been relocated without informed consent. It also reported that, despite promises from the government of good living conditions, they did not have access to work or education and were unable to leave.
In May, during a visit by senior UNHCR officials to inspect the island, thousands of refugees defied orders to remain in their shelters to protest at the living conditions. The UNHCR later said it was "deeply concerned" that refugees were injured during the protest.
A Rohingya teacher living in the Cox's Bazar camps said they opposed the UNHCR's cooperation with the government because they did not believe the island was fit to live on.
"There is not any freedom for the Rohingya people in Bhasan Char. People who have gone there thought life would be comfortable for them, as the government said they would be provided with everything they need," said the teacher, who did not want to be named for fear of repercussions. "There is a lady in Bhasan Char – she sometimes talks with her mother and I heard from her mother that people in Bhasan Char are living as if in prison there.
"At least the government could consider free movement for the people who are in Bhasan Char, so they could travel to see their relatives."
A leaked copy of the agreement offers no guarantee that refugees will be able to move freely to the mainland, Reuters reported on Friday.
Bangladesh has justified relocating refugees to the island by arguing that conditions are better than the overcrowded camps in Cox's Bazar, which have witnessed devastating floods and fires this year.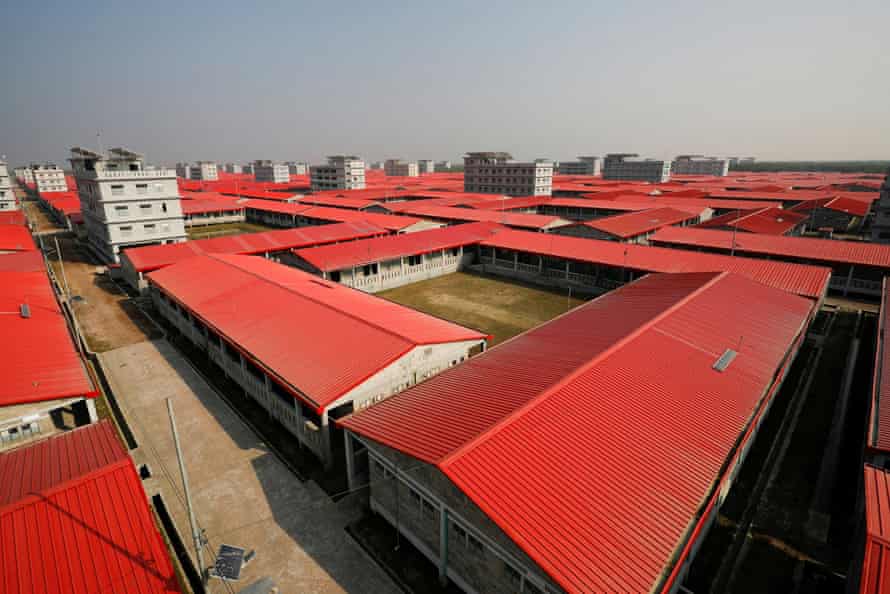 The UN said, after the agreement with the government was announced last weekend, that its presence on Bhasan Char would "help support the refugees to lead decent lives on the island" by ensuring protection, education, healthcare and livelihoods.
Former UNHCR official Jeff Crisp questioned why the agreement between Bangladesh and UNHCR had not been published and whether it failed to ensure freedom of movement for the refugees, which could amount to it becoming a prison island.
He also questioned what the long-term plan was for the island, as little progress had been made towards ensuring the Rohingya can return safely to Myanmar, which several generations of refugees have fled after repeated military operations.
"I don't know what strategy the Bangladeshi government is working on. What is the endgame? Do they assume people can live happily on Bhasan Char?" said Crisp. "They're talking about 80,000 moving in the next three months. Are that number of people going to volunteer to go and, if they do, can you move that many people and give proper attention to settling them properly?"