Women in prison falling through gaps in feminist funding, report finds | Women's rights and gender equality
Organisations working with women in prisons around the world are not attracting the support they deserve, as even feminists shy away from helping people with "complicated" narratives, according to new research.
Lawyer Sabrina Mahtani, founder of Women Beyond Walls (WBW), said many charities and NGOs around the world were doing vital work "supporting some of the most marginalised and overlooked women" in society.
But their futures were insecure, partly because of insufficient funding from mainstream feminist groups as well as other organisations, she said.
In a survey published by WBW, more than 60% of organisations working with women in prison said they were in a precarious financial situation, and more than a quarter said they may be unable to operate next year due to a lack of funds.
More than 70% said they did not receive funding from women's rights or feminist foundations. "Foundations that fund feminist organisations etc [sic] are not interested in incarceration issues," said one organisation.
Another added: "There is generally a negative perception about women in prison or prisoners that make it hard for society to support [them]. The question of crime is never an interest to most donors or corporate [funders] and many would choose not to associate themselves with prisons."
A third said: "In the broader women's rights movement it is very difficult to embrace work in prisons and funders exclude such initiatives. They base their argument on the [small] number of women [in prison] versus the number of men."
Though there is a lack of precise data, Penal Reform International put the global female prison population at about 740,000 – not quite 7% of the global total.
Mahtani, a Zambian-British lawyer, said: "These are some of the most marginalised women and, really, we shouldn't be looking at numbers; we should be looking at who are the women who most need support and help and actually that's a core tenet of feminist funding principles: […] fund those who are most [subjected to] gendered oppression."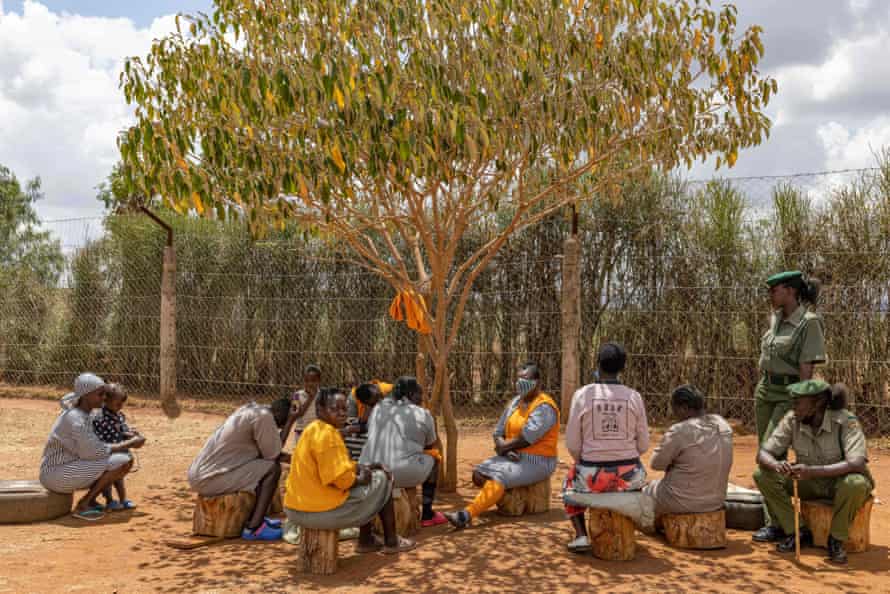 Asked why donors, including those focused on women's rights, were shying away from such organisations, Mahtani said: "I think it's overlooked because we like to support women if they fit into the stereotype of what is 'marketable'," suggesting that groups were often working with women who did not fit into a neat profile of victimhood.
"Maybe there's a woman who has been subjected to domestic violence and one day she just snaps and she kills her husband in self-defence or as a reaction. That's much more complicated, right? It's more complicated to sell to your donors, to your board."
At the Generation Equality Forum in June, more than $40bn (£30bn) was pledged to support efforts to tackle gender inequality. But, the WBW survey noted, "any attention to incarcerated women was notably absent".
It has called for some of that funding to be used to support work with and for women and girls affected by the criminal justice system. "This is a really exciting opportunity now for donors and foundations who might have overlooked this issue to come and address it," said Mahtani.
"We have specific portfolios focusing on LGBT rights, for example, or reproductive health rights. Why can't we have specific portfolios focusing on women's incarceration?"
The survey, Forgotten By Funders, features responses from 34 organisations in 24 countries, including Nigeria, South Africa, the UK, Australia and India.
Biden threatens US blacklisting of Putin
US president Joe Biden said Tuesday "Yes, I would see that" when asked by reporters if the US would blacklist Russian president Valdimir Putin if he invaded Ukraine. It would be the "largest invasion since World War Two" and would "change the world", Biden said. The UK and US were also "in discussions" on disconnecting Russia from the Swift international payments system, British prime minister Boris Johnson also said Tuesday.
Planned change to Kenya's forest act threatens vital habitats, say activists | Global development
Environmentalists are deeply concerned by the Kenyan government's move to allow boundary changes to protected forests, watering down the powers of conservation authorities.
The forest conservation and management (amendment) bill 2021 seeks to delete clause 34(2) from the 2016 act, which makes it mandatory for authorities to veto anyone trying to alter forest boundaries. The same clause protects forests from actions that put rare, threatened or endangered species at risk.
Tabled by the National Assembly's procedure committee, the amendment would weaken the role of Kenya Forest Service, mandated to protect all public forests, allowing politicians to decide who can change forest boundaries.
In an election year, many have read the proposal, due to be debated at the end of the month, as politically motivated.
The committee's memorandum to MPs said current laws "unnecessarily limit the rights of any Kenyan to petition parliament" as provided for in the constitution.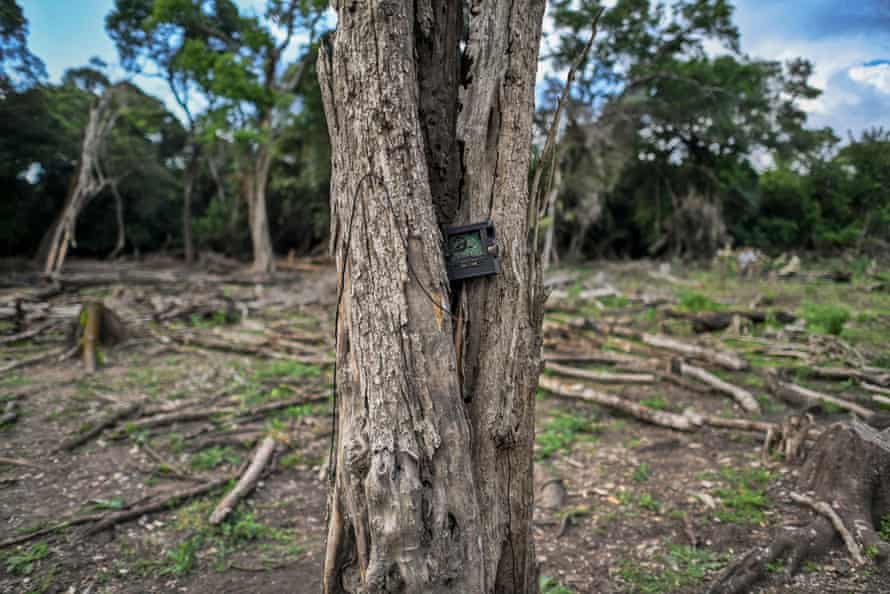 But conservationists have said this would be a serious setback for the country, which was seeking to increase forest cover to 10% of land by 2022, up from 7.4%. Forest authorities said the move puts endangered species at risk, as well as clearing the way for unscrupulous individuals to encroach into forests that, according to a 2014 government paper, have been shrinking at a rate of 50,000 hectares (124,000 acres) annually.
"I am astounded any right-thinking person would consider submitting or supporting such an amendment," said Paula Kahumbu, chief executive at WildlifeDirect, a conservation NGO. "It will open the door to forest destruction after decades of hard work by agencies, communities and NGOs to increase forest cover, as committed to in our constitution. One can only read mischief in such a motion, with elections around the corner."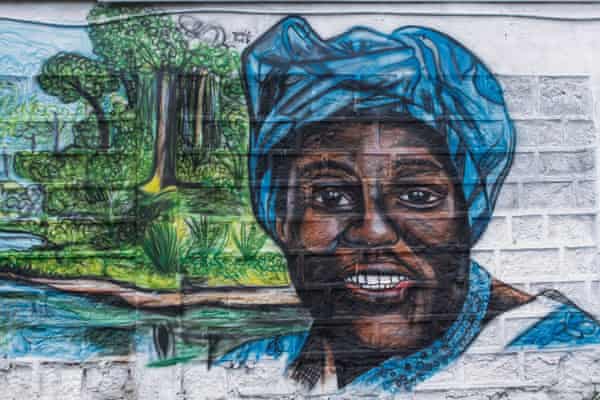 Kahumbu added: "At risk are indigenous forests and the biodiversity therein, the integrity of our water towers, generation of hydropower and productivity of our farms. The environmental experts of Kenya and the conservation community call on all citizens of Kenya to reach out to their MPs to wholeheartedly and aggressively reject this heinous bill."
She said the amendment would destroy the legacy of Wangari Maathai, the late environmentalist and Nobel Peace prize winner, who was once attacked and seriously wounded as she led a tree-planting exercise in Nairobi's Karura Forest.
In a tweet, Christian Lambrechts, executive director at Rhino Ark said: "Considering what Kenya has lost in the past, any change that weakens, rather than strengthens the mechanisms to protect our forests, is ill-advised."
Rhino Ark has been spearheading an initiative to put up electric fences around Kenya's public forests to hamper poachers and illegal incursions.
Dickson Kaelo, head of the Kenya Wildlife Conservancies Association, said the move by parliament is intended to "give legitimacy" to those who would destroy Kenya's biodiversity.
"This is a well-calculated move to open the doors for forest excisions and allocation to private persons for development, and may even be a means to normalise current excisions. It is a threat to our forests coming at a time when we have a low forest coverage and a high risk of climate crisis-induced vulnerabilities. We call upon parliament to reject the amendment," said Kaelo.
Protecting forests from developers has been a daunting task in Kenya.
Last July, Joannah Stutchbury, a prominent environmental activist, was killed near her home in Nairobi after her protracted opposition to attempts by powerful businessmen to build on Kiambu forest near the capital, Nairobi.
President Uhuru Kenyatta has yet to fulfil a promise to catch her killers.
EU court set to rule on Hungary, Poland rule-of-law challenge
The European Court of Justice will rule on 16 February on the legality of the new mechanism linking EU funds to respect for the rule of law, which was challenged by Poland and Hungary last year. The tool has been threatened against Budapest and Warsaw where governments oversaw a decline in EU democratic standards. The court's adviser ruled last month that their challenges should be rejected.