Women bore brunt of social and economic impacts of Covid – Red Cross | Global development
The social and economic burden of Covid-19 has fallen disproportionately on women around the world, the Red Cross has warned, in a stark analysis of the impact of the pandemic.
Women were particularly affected by loss of income and education, rises in domestic violence, child marriage and trafficking, and responsibility for caring for children and sick relatives, according to a comprehensive report published by the International Federation of Red Cross and Red Crescent Societies (IFRC) on Monday.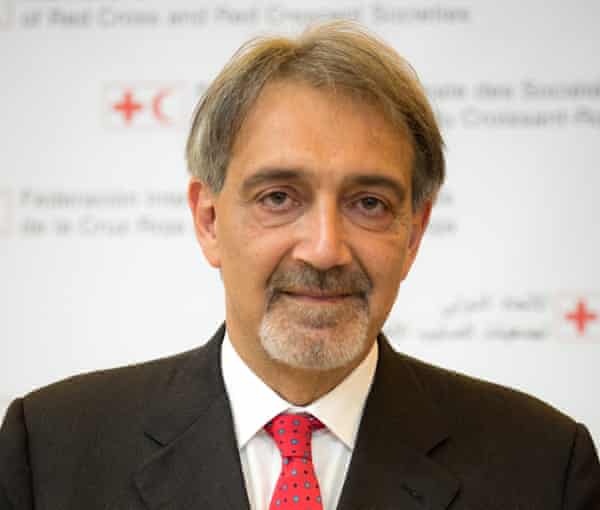 "In a crisis, it is always women who pay the highest price," said Francesco Rocca, president of the IFRC. "It's too long that we've been talking about this … it's urgent."
It was vital that the uneven socioeconomic impact of Covid was taken into account in recovery plans and could inform how the world tackled other crises, including the climate emergency, said the report's co-author, Teresa Goncalves. "We can still recover better," she said.
The survey examines how the pandemic collided with existing factors, including poverty, migration, conflict and extreme weather, bringing together detailed anecdotal reports from Red Cross national societies with data from the World Bank and the UN.
Of the 38 countries that took part, 31 of them, or 82%, identified women as disproportionately affected. Urban poor and migrants and refugees were also identified as particularly at-risk groups.
Although globally absolute job losses were higher for men due to their higher participation in the labour market overall, relative job losses were higher for women. Along with young people and migrants, women are over-represented in casual work and dominate sectors critically affected by the pandemic, such as retail, domestic work and tourism.
The report highlights several countries severely affected by the blow to tourism including Spain, the Philippines and Jamaica.
In Jamaica, as in many parts of the world, women make up a large proportion of people indirectly making a living from tourists. Female street vendors were hard hit, for example, said Kevin Douglas of the Jamaican Red Cross, especially at craft markets and in small villages reliant on a stream of visitors, such as Middle Quarters, a small village where women normally line the street competing to sell peppered shrimp.
Radhika Fernando, of the Philippine Red Cross, described a "shattered" tourism industry: "We are not getting anyone here."
Women in the Philippines were expected to take on greater responsibility for caring for children and relatives, she said, as well as home-schooling responsibilities throughout what is thought to be the longest Covid school closure in the world.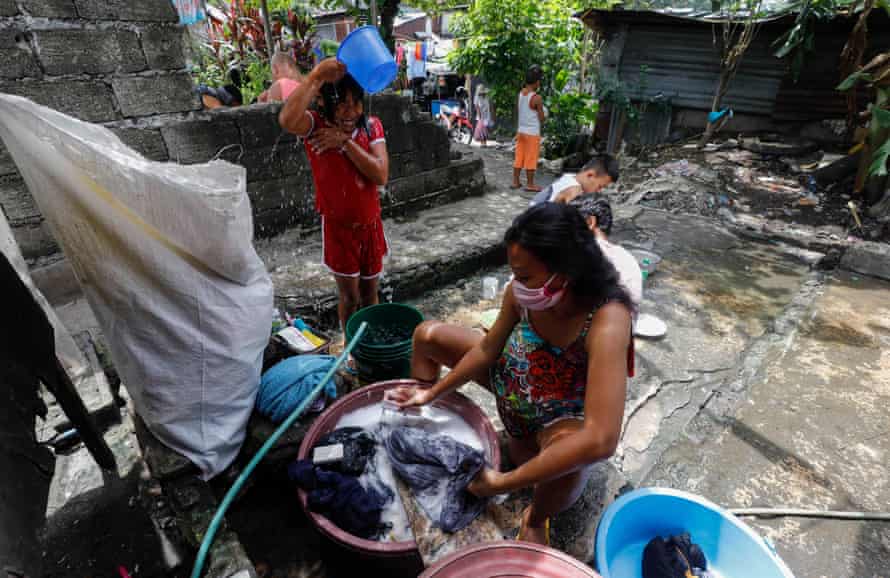 This trend was echoed throughout the report, in richer and poorer countries. In Spain, for example, where among people accessing Red Cross services, 18% of women had lost their jobs compared with 14% of men, women also took on the bulk of unpaid labour at home. José Sánchez Espinosa, of the Spanish Red Cross, said: "We are working to change attitudes. We tried to convince men that they have to share the burden of the caring of the families."
Almost all Red Cross societies surveyed, including Spain, reported increased demand for mental health support, with women often disproportionately represented.
Migrants, refugees and internally displaced people were uniquely affected by the socioeconomic impacts of the pandemic, the report also found, intersecting with the challenges facing women.
In Colombia, nearly half of the 1.8 million people who have fled Venezuela are women and girls, who are "doubly vulnerable", said Diana Cruz, a migration community engagement officer for the Colombian Red Cross. Shantytowns, home to high numbers of displaced Colombians and Venezuelan migrants in Bogotá and elsewhere, faced waves of evictions in police raids last summer, she said.
"It is very hard when you hear mothers telling you: 'We've lost the roof over our heads. I'm alone on the street with my daughter.' They are worried about rape or sexual abuse. This happened in the middle of the pandemic," she said.
Lockdowns around the world brought increases in domestic violence. In Colombia there were about 73,000 victims of domestic violence in 2020, more than 40% more than the previous year, though the number of cases is likely to be far higher, particularly among undocumented migrants deterred from reporting for fear of being deported.
Migrants and refugee women also suffered unique challenges in Lebanon, compounded by the economic emergency. "There's been an increase in child marriage as a way out, especially in refugee families that don't have any security," said Rana Sidani Cassou, head of communications for the IFRC in the Middle East and north Africa.
In Afghanistan, the Afghan Red Crescent Society (Arcs) responded to a rapidly changing situation, with the pandemic coinciding with the Taliban's rapid takeover this summer and now one of the world's largest food crises, as half the population face hunger. Dr Mohammad Nabi Burhan, acting secretary general for Arcs, said: "From the beginning of the pandemic … so many people who were earning a daily wage, working on the streets in cities, lost their jobs. The impact was huge on the general population, and women are always more vulnerable."rcs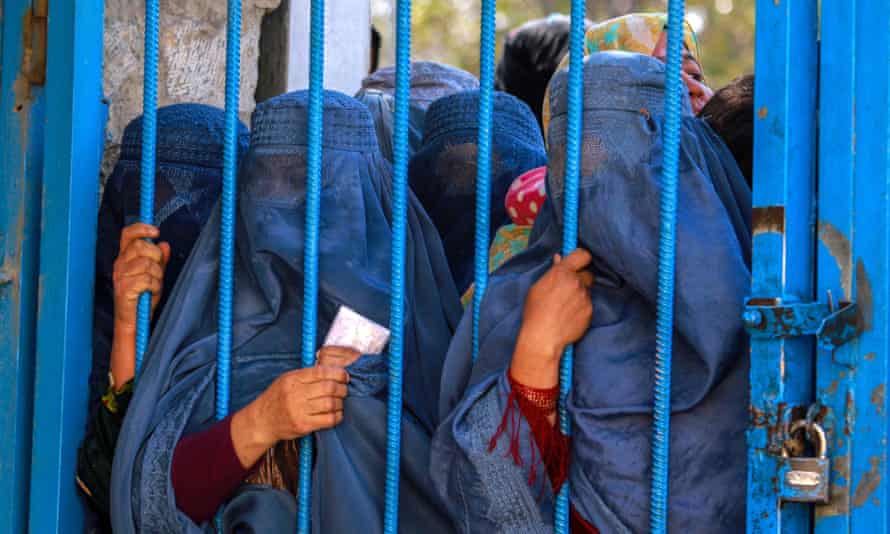 School closures have bled into an uncertain situation under the new government. "I strongly hope schools for girls will start, because they have to be educated," said Nabi.
Kenya was an example of a country where Covid had collided with the climate crisis and poverty, to the particular detriment of women and girls. Dr Asha Mohammed, secretary general of the Kenyan Red Cross, said she was "shocked" by the impact of school closures on girls, with an increase in teenage pregnancies and child marriages.
With drought in the north, some families in rural areas had resorted to marrying off their daughters in exchange for cattle, she said. "It feels like a zero-sum game. You put efforts in one area to bring girls back to school after Covid closures and then there's another disaster."
Mohammed has just returned from Cop26 in Glasgow, where she made the case for lessons to be learned from Covid. "The only difference we will make is if we have interventions that clearly target women and girls. If we don't make them resilient to these disasters, it will not help."
Sign up for a different view with our Global Dispatch newsletter – a roundup of our top stories from around the world, recommended reads, and thoughts from our team on key development and human rights issues, delivered to your inbox every two weeks:
Polish state has 'blood on its hands' after death of woman refused an abortion | Abortion
The family of a Polish woman who died on Tuesday after doctors refused to perform an abortion when the foetus's heart stopped beating have accused the government of having "blood on their hands".
The woman, identified only as Agnieszka T, was said to have been in the first trimester of a twin pregnancy when she was admitted to the Blessed Virgin Mary hospital in Częstochowa on 21 December. Her death comes a year after Poland introduced one of the most restrictive abortion laws in Europe.
According to a statement released by relatives, the 37-year-old was experiencing pain when she arrived at the hospital but was "fully conscious and in good physical shape".
The first foetus died in the womb on 23 December, but doctors refused to remove it, quoting the current abortion legislation, and Agnieszka's family claim "her state quickly deteriorated". The hospital waited until the heartbeat of the second twin also stopped a week later, and then waited a further two days before terminating the pregnancy on 31 December.
Agnieszka died on 25 January after weeks of deteriorating health. Her family suspect that she died as a result of septic shock, but the hospital did not identify the cause of her death in statement issued on Wednesday.
"This is proof of the fact that the current government has blood on their hands," the woman's family said in a statement on Facebook. The family also uploaded distressing footage of Agnieszka in poor health shortly before she died.
After the termination of the pregnancy a priest was summoned by the hospital staff to perform a funeral for the twins, Agnieszka's family said.
Her death follows that of a woman known as Izabela last September, who died after being denied medical intervention when her waters broke in the 22nd week of her pregnancy. Her family claim the 30-year-old was denied an abortion or caesarean section and that the hospital cited the country's abortion laws. An investigation found "medical malpractice" led to Izabela's death and the hospital was fined.
Agnieszka's family claim that contact with the hospital was very poor and that the hospital refused to share the results of Agnieszka's medical tests citing confidentiality guidelines. They say the doctors "insinuated" that Agnieszka's rapidly deteriorating state could be caused by BSE, commonly known as "mad cow disease", or Creutzfeldt–Jakob disease (CJD) and suggested she ate raw meat. The hospital did not reference this claim in their statement.
According to the statement from the hospital, Agnieszka tested positive for Covid before her death, although she tested negative twice when first admitted. "We stress that the hospital staff did all the necessary actions to save the patient," the statement read. It is not clear whether an autopsy has been ordered.
Agnieszka is survived by her husband and three children.
The Guardian has contacted the Blessed Virgin Mary hospital for comment.
Biden threatens US blacklisting of Putin
US president Joe Biden said Tuesday "Yes, I would see that" when asked by reporters if the US would blacklist Russian president Valdimir Putin if he invaded Ukraine. It would be the "largest invasion since World War Two" and would "change the world", Biden said. The UK and US were also "in discussions" on disconnecting Russia from the Swift international payments system, British prime minister Boris Johnson also said Tuesday.
Planned change to Kenya's forest act threatens vital habitats, say activists | Global development
Environmentalists are deeply concerned by the Kenyan government's move to allow boundary changes to protected forests, watering down the powers of conservation authorities.
The forest conservation and management (amendment) bill 2021 seeks to delete clause 34(2) from the 2016 act, which makes it mandatory for authorities to veto anyone trying to alter forest boundaries. The same clause protects forests from actions that put rare, threatened or endangered species at risk.
Tabled by the National Assembly's procedure committee, the amendment would weaken the role of Kenya Forest Service, mandated to protect all public forests, allowing politicians to decide who can change forest boundaries.
In an election year, many have read the proposal, due to be debated at the end of the month, as politically motivated.
The committee's memorandum to MPs said current laws "unnecessarily limit the rights of any Kenyan to petition parliament" as provided for in the constitution.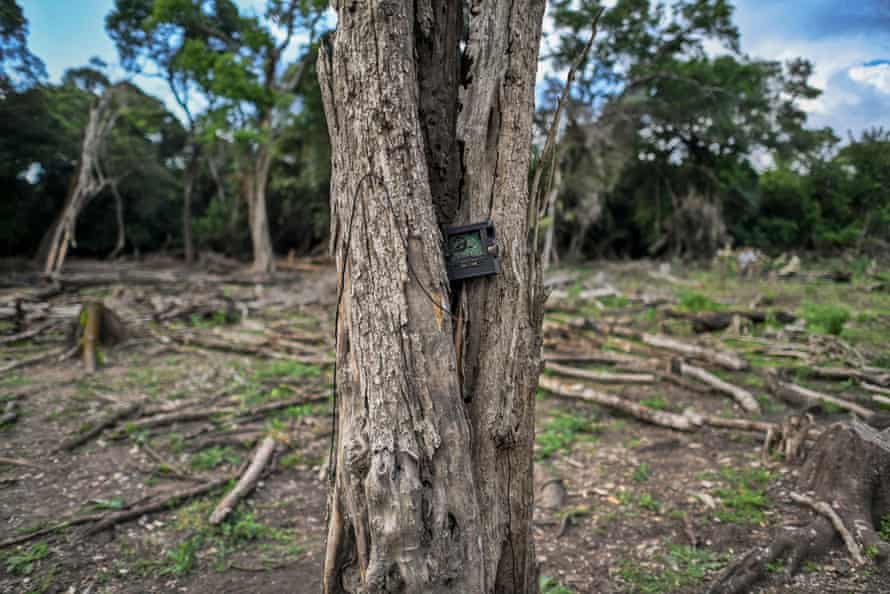 But conservationists have said this would be a serious setback for the country, which was seeking to increase forest cover to 10% of land by 2022, up from 7.4%. Forest authorities said the move puts endangered species at risk, as well as clearing the way for unscrupulous individuals to encroach into forests that, according to a 2014 government paper, have been shrinking at a rate of 50,000 hectares (124,000 acres) annually.
"I am astounded any right-thinking person would consider submitting or supporting such an amendment," said Paula Kahumbu, chief executive at WildlifeDirect, a conservation NGO. "It will open the door to forest destruction after decades of hard work by agencies, communities and NGOs to increase forest cover, as committed to in our constitution. One can only read mischief in such a motion, with elections around the corner."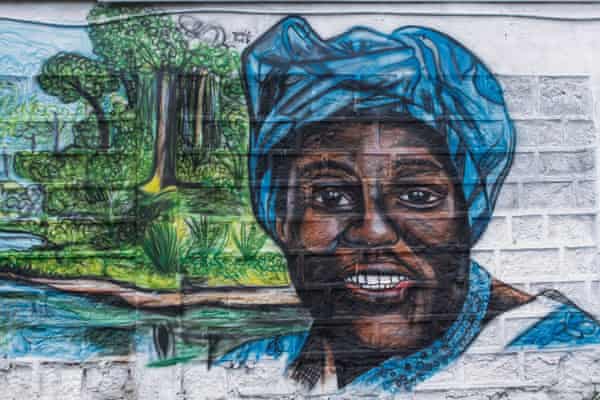 Kahumbu added: "At risk are indigenous forests and the biodiversity therein, the integrity of our water towers, generation of hydropower and productivity of our farms. The environmental experts of Kenya and the conservation community call on all citizens of Kenya to reach out to their MPs to wholeheartedly and aggressively reject this heinous bill."
She said the amendment would destroy the legacy of Wangari Maathai, the late environmentalist and Nobel Peace prize winner, who was once attacked and seriously wounded as she led a tree-planting exercise in Nairobi's Karura Forest.
In a tweet, Christian Lambrechts, executive director at Rhino Ark said: "Considering what Kenya has lost in the past, any change that weakens, rather than strengthens the mechanisms to protect our forests, is ill-advised."
Rhino Ark has been spearheading an initiative to put up electric fences around Kenya's public forests to hamper poachers and illegal incursions.
Dickson Kaelo, head of the Kenya Wildlife Conservancies Association, said the move by parliament is intended to "give legitimacy" to those who would destroy Kenya's biodiversity.
"This is a well-calculated move to open the doors for forest excisions and allocation to private persons for development, and may even be a means to normalise current excisions. It is a threat to our forests coming at a time when we have a low forest coverage and a high risk of climate crisis-induced vulnerabilities. We call upon parliament to reject the amendment," said Kaelo.
Protecting forests from developers has been a daunting task in Kenya.
Last July, Joannah Stutchbury, a prominent environmental activist, was killed near her home in Nairobi after her protracted opposition to attempts by powerful businessmen to build on Kiambu forest near the capital, Nairobi.
President Uhuru Kenyatta has yet to fulfil a promise to catch her killers.