Why Most Men Don't Carry A Purse
Men do not carry purses; that much is clear. In the last century or two they have carried wallets, briefcases, satchels or backpacks, always associated with their activity or profession, but never a purse, a bag with straps or handles full of their personal effects. Perhaps that is why, nowadays, a man hanging a purse from his shoulder unleashes some kind of physical phenomenon, a whirlwind of comments, raised eyebrows and criticism that, depending on the protagonist's profile, can become more or less violent.
The case of some celebrities is different (just take a look at examples like actor Jacob Elordi and his Bottega Veneta Cassette Bag, or singer Harry Styles with his Gucci Jackie); after all, they live in another plane of existence and can do whatever they want. But why can they carry a purse and regular people can't? Why is it so difficult to find an ordinary citizen who has incorporated a handbag into their daily life? Don't they need to carry Kleenex, glasses, a charger, eye drops or any personal items?
The fact is that men's bags went out of fashion more than 300 years ago, right around the time when pants began to become tight and one of the most practical inventions in the history of clothing became a regular feature: pockets. Up until then, men did carry bags, as ornate and spectacular as their social position demanded. "From classical antiquity to the Renaissance, small bags were a common accessory for men and women to carry coins," explains Rosa Moreno Laorga, trend analyst, fashion consultant, teacher of art and fashion and sociology of fashion at the European Institute of Design in Madrid, Spain and author of Hacer de lo cotidiano un ritual contemporáneo: Ensayo sobre el origen de las tendencias (Turning the Everyday into a Contemporary Ritual, An Essay on the Origin of Trends). In fact, for much of history men were the ones who carried the purse, as they were the ones who carried the money. Women did not need one because they did not venture too far from home.
An independent accessory
At the end of the 19th century, the Rational Dress Society was founded in London. Along with the burgeoning women's suffrage movement, it argued that women's independence could not be achieved in a tight-fitting, pocketless dress. True liberation required loose clothing that allowed freedom of movement and pockets to keep necessities close at hand — including a revolver, if necessary. The movement did not address the matter of purses, but fashion knew how to read the times and when at the end of the century women were allowed to travel alone, Louis Vuitton began to sell large bags for women, positioning their products as a sign of female independence. They had compartments and zippers and radiated luxury.
The 20th century gave an important boost to the purse as a feminine accessory. In February 1955, Gabrielle Chanel created the 2.55 (a name inspired by the date of its creation). The bag, merely 7.5 inches long, was made of black padded leather with three pockets inside, two at both ends and a smaller one in the middle to store lipstick. That was the first modern handbag, a pioneer that included a revolutionary detail: two chains made of flat metal links that freed up the hands. That model, which continues to be reinvented today in different finishes, colors and materials, is still the French firm's best-seller.
In the 1980s, when women entered the workplace en masse, they adopted men's clothing (blazers, suits, pants). That was not only a practical decision, but also a reflection of the time (there were hardly any models of female leadership to draw inspiration from, or any corporate uniform comparable to the men's suit). Work-related films of that era clearly reflect this aesthetic: while Melanie Griffith carried a huge brown leather bag all the way to the office in Working Girl (she needed something to carry the high heels she would wear at the office instead of the Reebok sneakers she arrived in), none of Tom Cruise's bosses in The Firm had to carry anything in their hands. They simply did not need it: they had assistants — all women — to carry things for them.
The image of a man in a suit with nothing in his hands became the picture of success. Will we have to wait for the balance of power to shift for good before they are the ones to adopt feminine clothing as a symbol of power? Will those feminine items remain imbued with a certain disempowerment until then? Ana Velasco Molpeceres, journalist, professor at the Complutense University of Madrid and historian specialized in communication and fashion, who recently published Ropa vieja: Historia de las prendas que vestimos (Old Clothes: The History of the Clothes We Wear) finds in history the answers to why men still do not use purses: "Since the 19th century, bags have been associated with women. Therefore, they are categorized as a feminine accessory. For women, carrying a bag simply means being dressed like a woman and being able to carry their things comfortably. For men, carrying a bag means adopting a garment that is 'problematic,' because it is gendered."
A symbol of male liberation?
Today, the big luxury brands are determined to get men to carry bags. Could this accessory become a symbol of male liberation, overcoming some stereotypes about how a man is supposed to act, dress and present himself to the world? Many young men, men involved in fashion and men who do not dress according to gender conventions do use it, but it is a minority.
"Without a doubt, breaking the norm regarding what is traditionally feminine or masculine always entails a new vision and a clear evolution in terms of the perception of conventional roles. These changes help to get rid of many limiting, harmful stereotypes, and I think using fashion as a tool that helps us be free is always commendable. A purse can be a symbol that helps us break the molds instead of fitting into them; don't forget that Chanel and Yves Saint Laurent were the first to break sexual dimorphism by migrating garments from the male to the female wardrobe, thus creating new ways of being in the world for the women who took part in this transformation," reflects Moreno Laorga.
Fashion is considered a language within an evolving culture; perhaps that is why it has been championing genderless styles and garments for several years now. We see artists, music stars and models carrying handbags at events and red carpets. Still, the reactions we see on social media reveal that, in some particularly conservative sectors, a man walking around with a bag is still not widely accepted.
"Gender roles continue to have a key and important weight in the media, advertising, movies and more. At first, an image whose pieces are not as expected is always disruptive, in this case a handbag (which is traditionally associated with the female universe) in the hands of a straight, cis man, but time will normalize the use of this accessory, in case it becomes popular and enters the norm," says Moreno Laorga.
"Soccer players and other men wear sling bags, because they are part of the culture of luxury and opulence. In their case, carrying a bag is masculine because, in their iconography, it is something expensive and branded. It is associated with power. Just like jewelry or exaggerated hairstyles and aesthetics [tattoos]," explains Velasco Molpeceres.
"Currently, the trend towards genderless fashion leads us to think that whether it is a woman or a man, the symbolic weight of this accessory will be associated with its appearance, the value of the materials, the design style… aspects related to the object itself, more than the gender of the person who wears it. A good example of this is Telfar, the New York fashion brand that has managed to elevate its unisex bags to the category of icons by using this discourse," says this expert.
Handbags belong to a category of accessories that respond to a certain functionality; a functionality that, in certain cases (as in the example of JW Anderson's viral clutch bags that look like pigeons, cushions and more), evolves to the point of becoming decoration, points out Moreno Laorga. "Perhaps in the future, the handbag will go from being a container of belongings to a container of identities; a non-verbal language tool that serves to express aspects about the person who carries it and how they decide to carry it," she says. Maybe, in the future, a bag will not aggravate people so much.
---
Welcome back, Samuel Beckett | Culture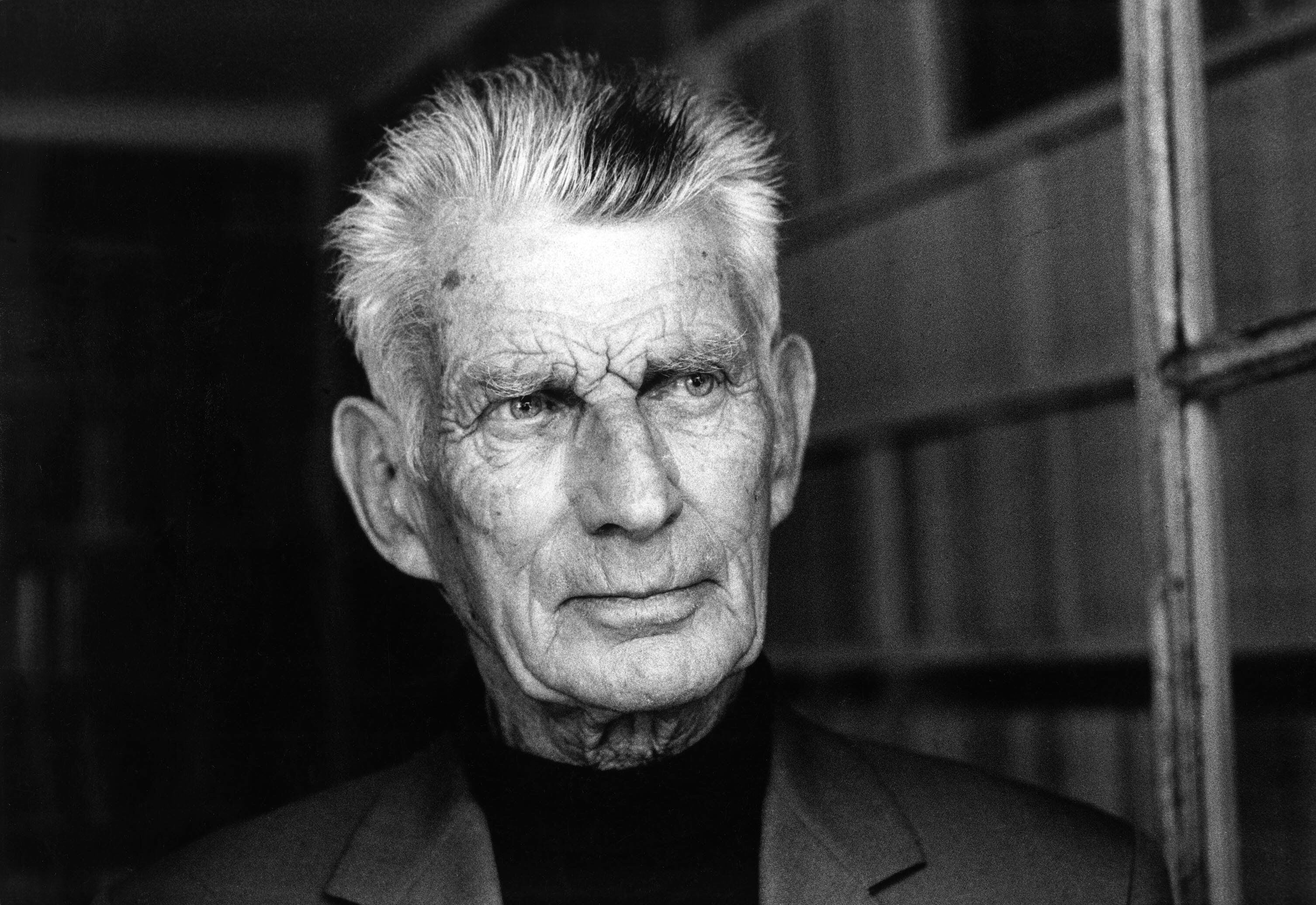 The 20th century brought us Stalin, Mao, two world wars, the Holocaust, atomic bombs and a couple more carnages that I would rather not recall. Several million people died as a result, according to the most conservative calculations. Logically, the soul of Europeans was shaken, and it is admirable that we have survived as a species. A Martian would have expected us to commit suicide once and for all with a big nuclear bash.
The battered world conscience led to several new outcomes in terms of human representation. Living with the constant threat of extinction affected artists, who are the ones that truly represent us and not politicians. So the artists began to represent us as they saw us: strange, deformed, shapeless, anomalous, invisible, crippled, stuttering, or simply mute.
We have been more temperate for several years now, and it seems that we are now able to analyze that past, which was called "the avant-garde," with some calm. Not everywhere, of course, but it is possible in a West that is fading, but which is no longer massacring its slaves. And the effect that this awareness of destruction had on literature was the emergence of a group of immense writers who could no longer represent humans in a luminous and heroic way, so to speak. However, it would be a very bad idea to leave them for dead. Joyce, Proust, Kafka, Faulkner, Bernhard, Manganelli, Benet, Rulfo — throughout the West, a literature took shape during the 20th century in which only the bare form remained with a capacity to simply be. And one of its main writers was Samuel Beckett.
It is a source of joy that this difficult, harsh, dark, but wise literature's ability to fascinate, moralize and illuminate us has not run dry. And reading these artists is a very convenient way to understand that everything could go dark at any moment. I am currently celebrating the release of a new Spanish translation of Watt, Beckett's last novel in English, by an affordable publishing house that can reach many students (Cátedra).
The story behind this novel is another novel in itself, well told by the translator José Francisco Fernández in his extensive foreword to the new Spanish version. Beckett wrote it while fleeing from one hideout to another as a member of the Resistance, pursued by the Nazis who were occupying France. In those absurd conditions, Beckett carried his notebooks, in which he was writing and annotating what would finally become the novel Watt, which is the name of the main character, who is as non-existent as Godot, the most famous of Beckett's characters. Watt has a partner, Mr. Knott, whom he serves in a parody of the old novels of masters and servants that have been immortalized thanks to television series like Upstairs, Downstairs.
Rejected by the publishing world
Although he finished it in 1945, Watt was not published until 1953 after being rejected by almost all English and American publishers, who were very reluctant to recognize that this convulsive and sarcastic prose was a faithful portrait of 20th-century civilization. And once it was published it barely made an impact. It was not until 1968 (what a year!), when it was published in French by the Minuit publishing house, in the author's version and with the help of the Janvier couple, that enthusiasm for the novel would begin to get some traction. The French powers-that-be recognized themselves in the portrait of the warped, disintegrated human race, described with a lacerating irony that the Irishman created out of nothing.
There were other effects that fascinated those who dominated literary opinion at the time. One of them was the obvious caricature of Descartes, a philosopher whom Beckett always counted among his favorites, and the reference to whom was immediately picked up by the masters of structuralism and deconstruction.
Welcome back, then, to our Beckett, a precise portraitist of terrifying years that could return at any moment.
Sign up for our weekly newsletter to get more English-language news coverage from EL PAÍS USA Edition
The Hat Worn By Napoleon Bonaparte Sold For $2.1 Million At The Auction
A faded felt bicorne hat worn by Napoleon Bonaparte sold for $2.1 million at an auction on of the French emperor's belongings.
Yes, that's $2.1 million!!
The signature broad, black hat, one of a handful still in existence that Napoleon wore when he ruled 19th-century France and waged war in Europe, was initially valued at 600,000 to 800,000 euros ($650,000-870,000). It was the centerpiece of Sunday's auction collected by a French industrialist who died last year.
But the bidding quickly jumped higher and higher until Jean Pierre Osenat, president of the Osenat auction house, designated the winner.
''We are at 1.5 million (Euros) for Napoleon's hat … for this major symbol of the Napoleonic epoch," he said, as applause rang out in the auction hall. The buyer, whose identity was not released, must pay 28.8% in commissions according to Osenat, bringing the overall cost to 1.9 million euros ($2.1 million).
While other officers customarily wore their bicorne hats with the wings facing front to back, Napoleon wore his with the ends pointing toward his shoulders. The style, known as "en bataille," or in battle, made it easier for his troops to spot their leader in combat.
The hat on sale was first recovered by Col. Pierre Baillon, a quartermaster under Napoleon, according to the auctioneers. The hat then passed through many hands before industrialist Jean-Louis Noisiez acquired it.
The entrepreneur spent more than a half-century assembling his collection of Napoleonic memorabilia, firearms, swords and coins before his death in 2022.
The sale came days before the release of Ridley Scott's film Napoleon with Joaquin Phoenix, which is rekindling interest in the controversial French ruler.
---
The Call for AI Regulation in Creative Industries
THE VOICE OF EU | Widespread concerns have surged among artists and creatives in various domains – country singers, authors, television showrunners, and musicians – voicing apprehension about the disruptive impact of artificial intelligence (AI) on their professions.
These worries have prompted an urgent plea to the U.S. government for regulatory action to protect their livelihoods from the encroaching threat posed by AI technology.
The Artists' Plea

A notable rise in appeals to regulate AI has emerged, drawing attention to the potential risks AI poses to creative industries.
Thousands of letters, including those from renowned personalities like Justine Bateman and Lilla Zuckerman, underscore the peril AI models represent to the traditional structure of entertainment businesses.
The alarm extends to the music industry, expressed by acclaimed songwriter Marc Beeson, highlighting AI's potential to both enhance and jeopardize an essential facet of American artistry.
Copyright Infringement Concerns

The primary contention arises from the unsanctioned use of copyrighted human works as fodder to train AI systems. The concerns about AI ingesting content from the internet without permission or compensation have sparked significant distress among artists and their representative entities.
While copyright laws explicitly protect works of human authorship, the influx of AI-generated content questions the boundaries of human contribution and authorship in an AI-influenced creative process.
The Fair Use Debate

Leading technology entities like Google, Microsoft, and Meta Platforms argue that their utilization of copyrighted materials in AI training aligns with the "fair use" doctrine—a limited use of copyrighted material for transformative purposes.
They claim that AI training isn't aimed at reproducing individual works but rather discerning patterns across a vast corpus of content, citing precedents like Google's legal victories in the digitization of books.
The Conflict and Seeking Resolution

Despite court rulings favoring tech companies in interpreting copyright laws regarding AI, voices like Heidi Bond, a former law professor and author, critique this comparison, emphasizing that AI developers often obtain content through unauthorized means.
Shira Perlmutter, the U.S. Register of Copyrights, acknowledges the Copyright Office's pivotal role in navigating this complex landscape and determining the legitimacy of the fair use defense in the AI context.
The Road Ahead

The outpouring of concern from creative professionals and industry stakeholders emphasizes the urgency for regulatory frameworks to safeguard creative works while acknowledging the evolving role of AI in content creation.
The Copyright Office's meticulous review of over 9,700 public comments seeks to strike a balance between innovation and the protection of creative rights in an AI-driven era. As the discussion continues, the convergence of legal precedents and ethical considerations remains a focal point for shaping the future landscape of AI in creative industries.
---
Thank You For Your Support!
— By Darren Wilson, Team VoiceOfEU.com
— For more information & news submissions: info@VoiceOfEU.com
— Anonymous news submissions: press@VoiceOfEU.com
---