Why have Cuba's simmering tensions boiled over on to the streets? | Global development
Liuba Álvarez leaves her house three times a week at 3.45am to queue outside her local supermarket for basic goods like meat, oil and detergent. Her last queue was "relatively short": after eight hours she came home with some minced meat in time for lunch. Other days she doesn't get back until 5pm.
"It's exhausting," says Álvarez, 47. "Getting up early gives me migraines, but it's the only way I can get these products to feed my children."
Cubans are used to queues. But since the pandemic, endless lines,squeezed salaries and power cuts have become a grinding reality for millions. And on Sunday tensions boiled over in the largest anti-government protests for decades. Social media, the pandemic, and beefed-up US sanctions combined with a younger generation hungry for higher living standards have made for a dangerous cocktail the ruling Communist party is struggling to contend with.
"Cubans need cigarettes, coffee and food to be happy," said Rey Alonso, 41, in central Havana on Tuesday. "Four years ago we had all that – you could go out and buy a can of cola. Now everything's gone. Of course people took to the street!"
Covid surge
Cuba has one of the lowest Covid mortality rates in the region, with fewer than 2,000 dying from the disease since the pandemic began. But the island, which hospitalises everybody who tests positive for the virus, has been hit hard by new variants: on Saturday Cuba registered a record 6,923 new infections. #SOSCuba was trending on Facebook after hospitals in the western city of Matanzas were so overwhelmed they put beds with patients in corridors. Rising case numbers have increased anxiety in the population.
Developing its own Covid vaccines has been the state's number one priority, and 17% of Cubans have so far been vaccinated. But ploughing money into vaccine production has left the cash-strapped state with scant funds to import other essential medicines, and pharmacy shelves are barren.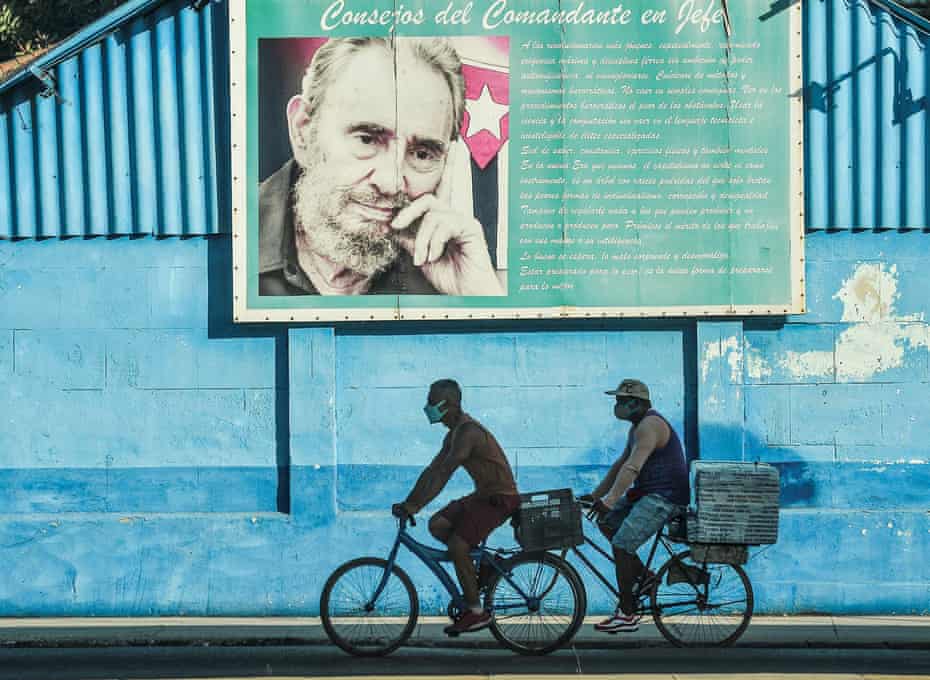 Trump sanctions still in place
The US secretary of state, Anthony Blinken, on Monday criticized the Cuban regime for "failing to meet people's most basic needs, including food and medicine". Yet for decades, US policies have explicitly been designed to create such shortfalls. (When first contemplating sanctions, President Dwight Eisenhower surmised that "If they [the Cuban people] are hungry, they will throw Castro out.")
Donald Trump's "maximum pressure" campaign against the island curtailed foreign exchange inflows: flights to the island were cut back, cruise ships were banned, remittances were cancelled and US firms were allowed to sue multinationals investing in Cuba. The objective, the then secretary of state, Mike Pompeo, reportedly told diplomats, was to "starve" the country.
Then the pandemic hit, which gutted tourism – one of Cuba's last sources of foreign revenue.
The state's response to shrinking revenue was to grudgingly open dollar stores – a move which proved deeply unpopular as it vividly embodied the divide between the haves with access to foreign currency and the have-nots. On Sunday, dollar stores across the country were ransacked.
Although he was vice-president during Barack Obama's rapprochement with Havana, Joe Biden has not rescinded any of the Trump sanctions. After losing Florida in 2020 – in part because more than 60% of Cuban Americans in south Florida voted Trump – the Biden administration is cautious about doing anything that will alienate this voting bloc.
Online activism
Cuba launched mobile internet late, in 2018, but more than 4 million people now access the web via their phones.
The internet – and particularly social media – has altered the power balance between citizens and state. After hundreds of people came out in the western town of San Antonio de los Baños on Sunday morning, videos were viewed by people in Havana within minutes.
The approximately $20m a year of US federal funds spent on "democracy promotion" factors into the way Cubans experience the internet.
Anti-Castro news websites funded by US tax dollars advertise heavily on Facebook and YouTube . VPNs are needed to make purchases with credit cards in Cuba, and to download many apps. When using the popular VPN Psiphon, for example, adverts for Cubanet, ADN Cuba and Diario de Cuba – all financed by the state department – pop up as paid content.
Articles from these outlets are overwhelmingly negative, adding to the sense of doom, gloom and hopelessness which formed the backdrop to Sunday's protests.
In recent years internet access to dissident blogs and US government-funded news websites was blocked in Cuba, but major international news websites were available. Since Sunday evening the internet has been cut across the island.
Hunger for change
Politically, Cuba is marked by a stark generational divide: older generations – who lived through an era in which healthcare, literacy and access to culture improved greatly – tend to support the government; but those born after the fall of the Soviet Union have grown up amid scarcity and privation – and are more likely to oppose it.
This younger, less pliant generation is often uninterested in the external causes of the island's plight (many are riled by mention of the "US blockade" which they see as an excuse and, sometimes, a sham). Blame for a system failing to provide for their needs is put squarely on the government.
This generational cleavage was clear on Sunday: anti-regime protesters were overwhelmingly young; pro-government protesters tended to be older.
Claudia Genlui Hidalgo, a 30-year-old member of the Movimiento San Isidro, a collective of artists opposed to curbs on artistic freedoms, said that the fact that the protests were spontaneous rather than organised indicated the level of discontent in Cuban society.
"Cubans need a change for the better," she said "I'd like to live in a democratic society where power is not so centralised."
'It helped me get away from crime': Cape Town's College of Magic – a photo essay | Global development
To fans of JK Rowling's books, the story may sound somewhat familiar: a young boy living in difficult circumstances is enrolled in a mysterious school far from home, where his life is changed for ever by the transformative power of magic.
Anele Dyasi's story is no fairytale, though, and the school in question is not Hogwarts, but the College of Magic in Cape Town, a unique institution that has been training some of the continent's most skilled illusionists since the 1980s.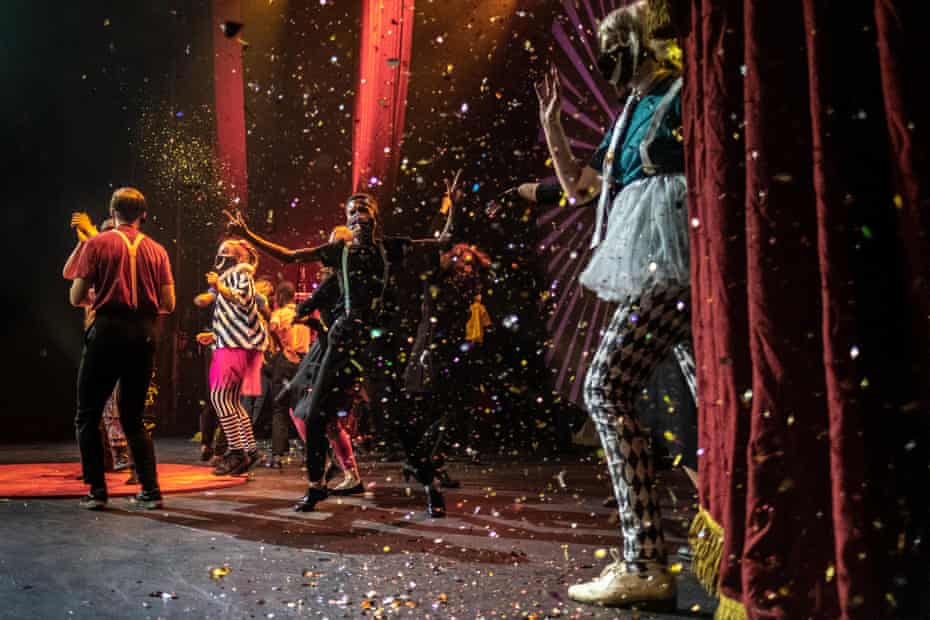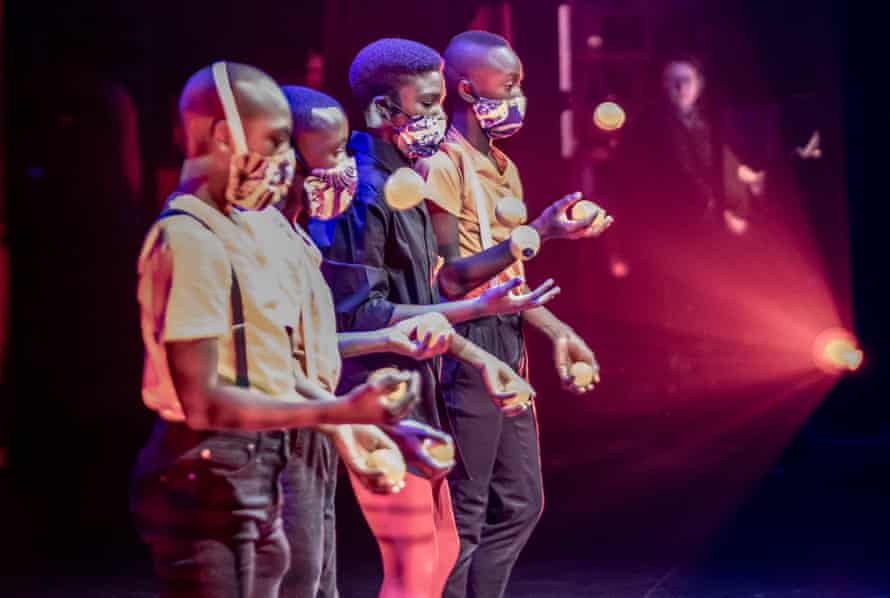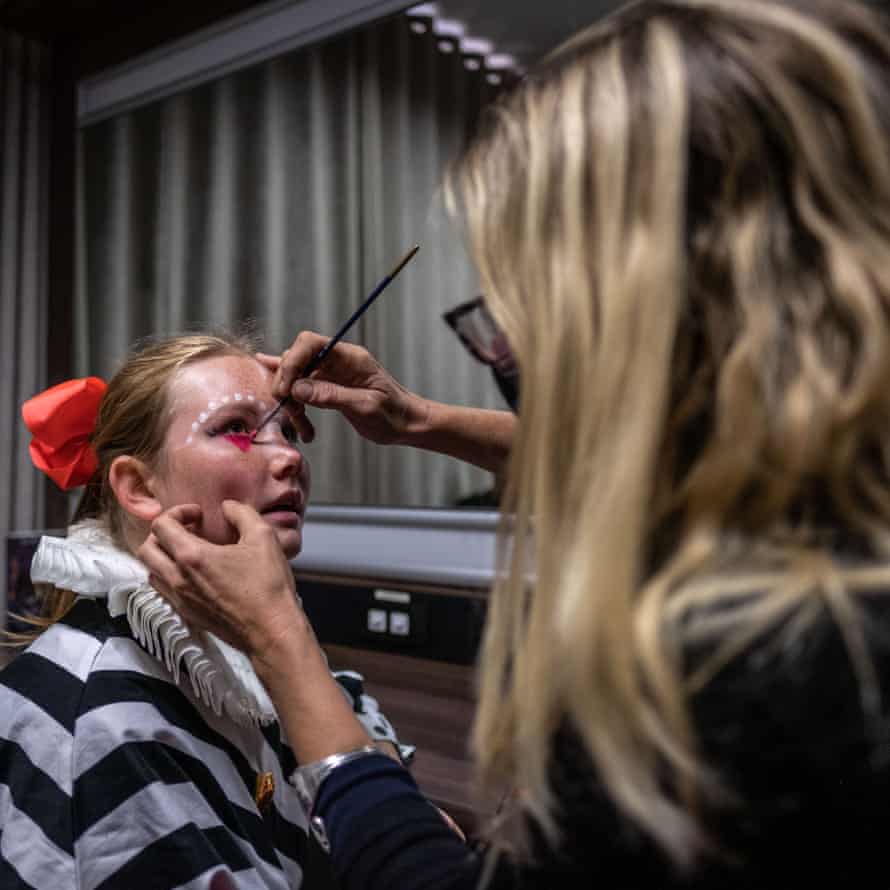 Dyasi, who grew up in the sprawling township of Khayelitsha, where violent crime is rife and opportunities are few and far between, was 10 when the college began to train him in the ways of magic and sleight of hand. Within four years he was representing South Africa at magic competitions as far afield as Las Vegas and Beijing and had become a role model for a new generation of budding magicians.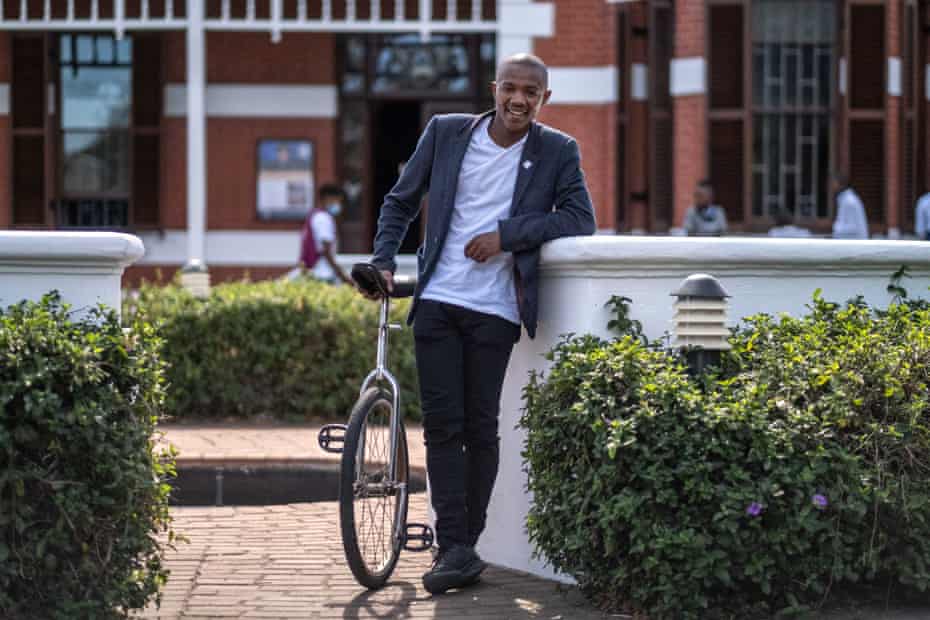 "I think of it more as a college of life," says Dyasi, now 23, and a teacher at the college. "It helped me get away from the crime and gangsterism."
Dyasi says the most important things he learned in his six years as a student at the college had less to do with magic and more to do with self-confidence and effective communication: skills that he feels have left him in a good position to face life's challenges.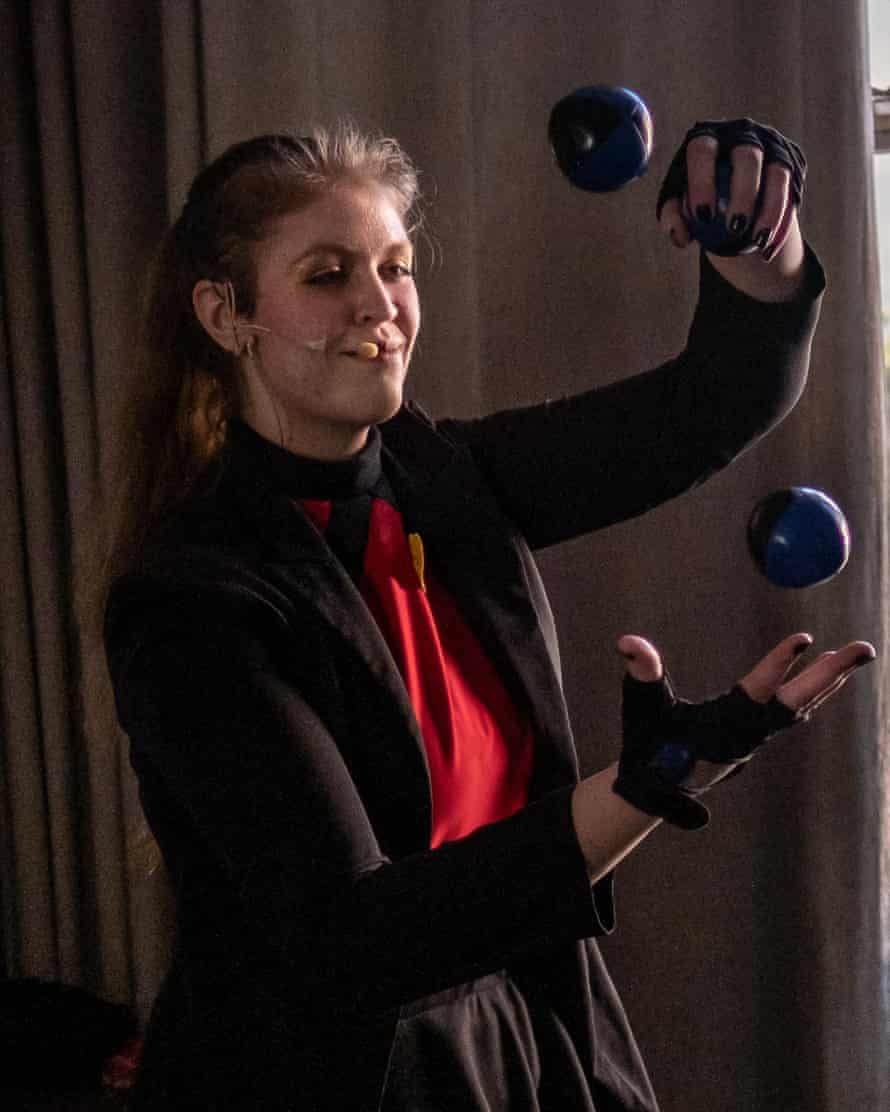 On this particular Saturday, clad in a flamboyant polka-dot blazer over a plain white T-shirt, he is teaching closeup card magic to a class of fifth-year students who scrutinise every move of his fingers as they try to figure out the trick. Outside the window, younger students are juggling with batons and doing circuits around the car park on unicycles.
Less research has been done on the educational benefits of learning magic than other performing arts such as music, dance or circus. But the studies that do exist have linked it to physical and psychological benefits such as improved focus, a greater ability to solve problems and think laterally, better interpersonal skills, increased self-worth and an enhanced aptitude for teamwork.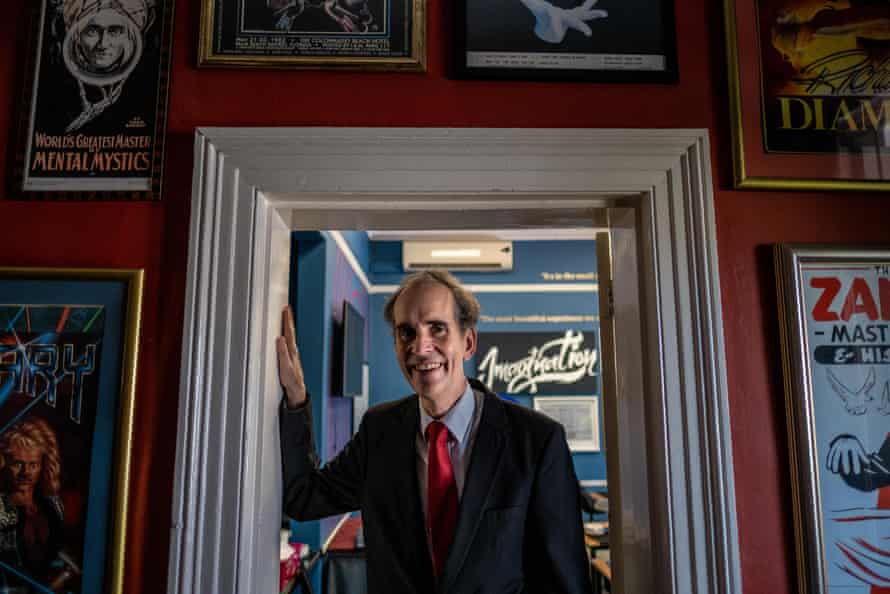 "When we started out we never thought of all the spin-off benefits," says David Gore, founder and director of the college. "We didn't realise just how powerful magic was as a tool."
The college's students frequently give public performances at local venues, and Gore says he has observed how, within a matter of months, first-year students who arrived at the college shy and recalcitrant routinely end up being confident enough to perform on stage in front of hundreds of strangers.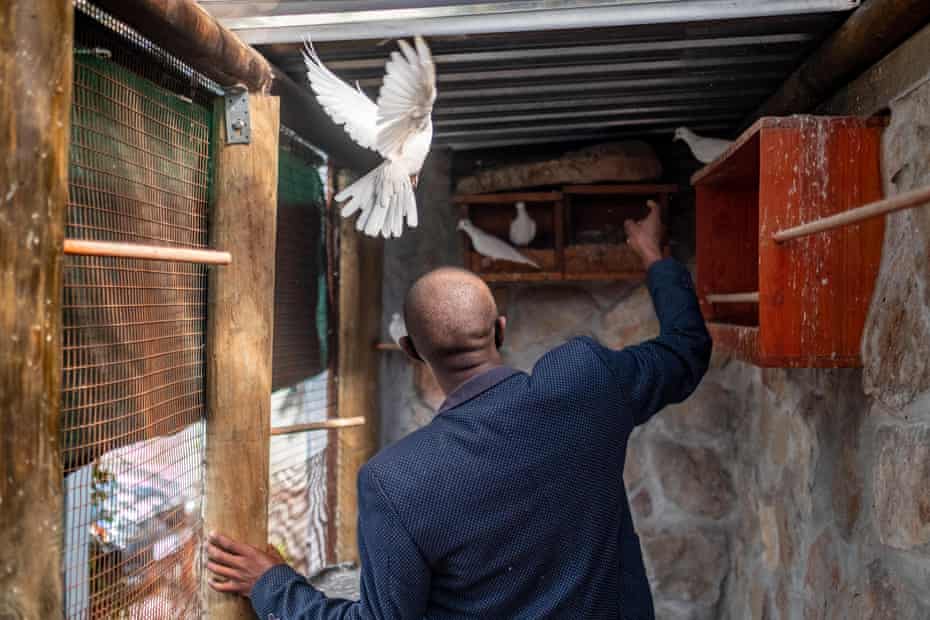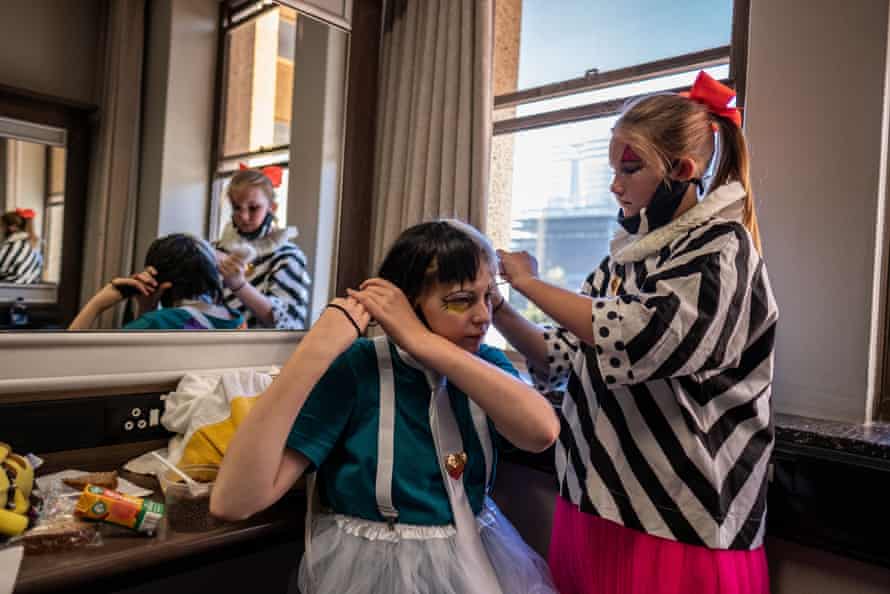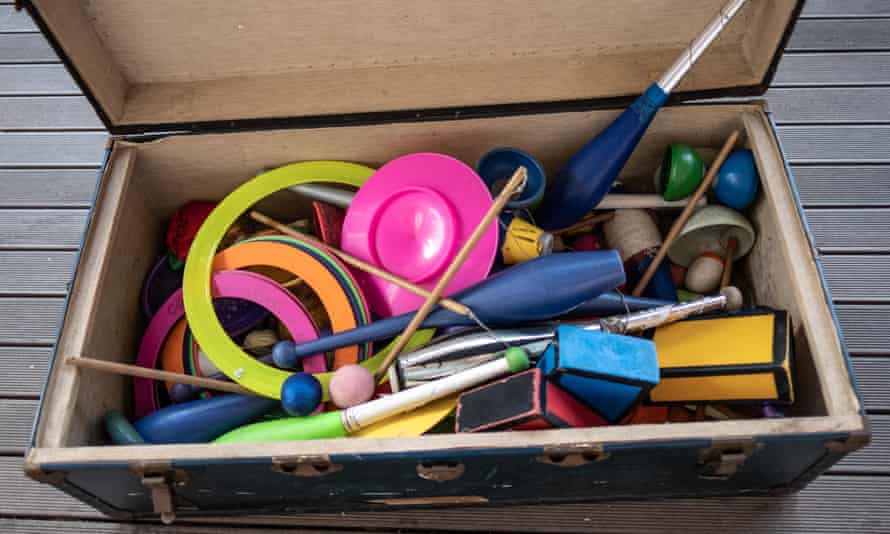 Gore was just 19 when he and a colleague marched into the offices of a local newspaper wearing top hats and tailcoats and announced that they were starting a school for magicians. The newspaper published a story and before long 34 children had signed up. In the 40 years since, several thousand more students have come and gone through the hallways of the ramshackle Victorian mansion that houses the college.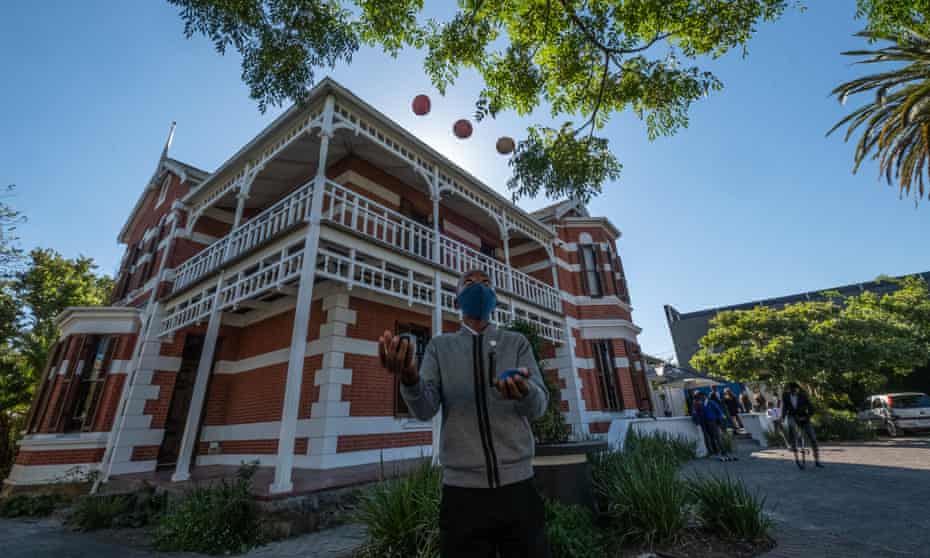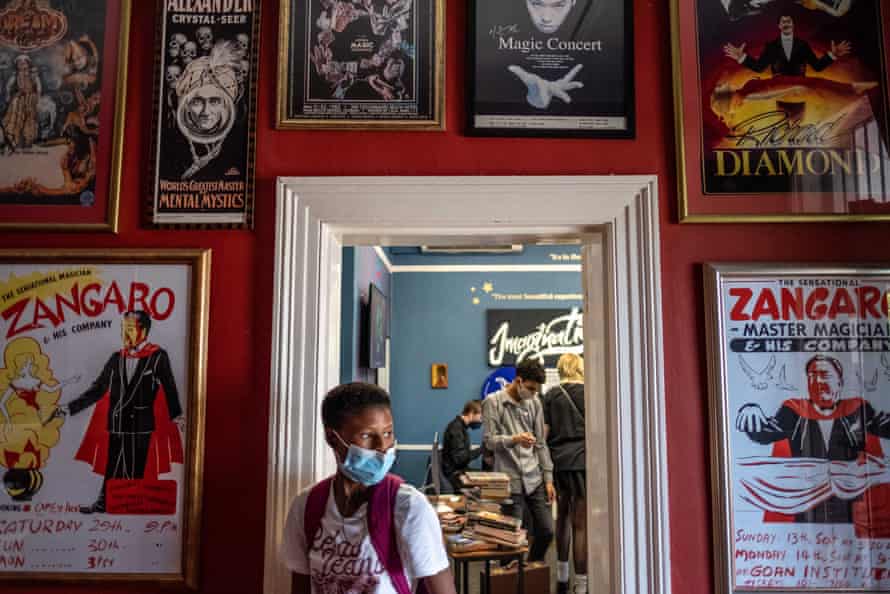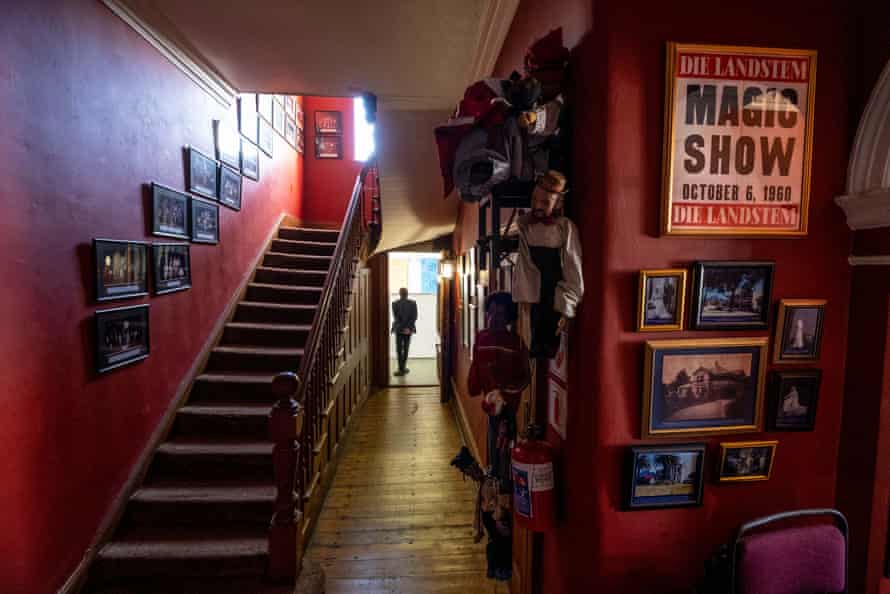 Built in the late 1800s, the building has a distinctively Hogwarts-esque feel, replete with crooked staircases, secret doorways hidden behind bookshelves, and a special enclosure for the rabbits and doves occasionally used in performances.
"It's a lot more fun than my other school," says Duma Mgqoki, a fourth-year student and aspiring magician, who says he enjoys wowing the other children in his neighbourhood with the tricks he learns at the college.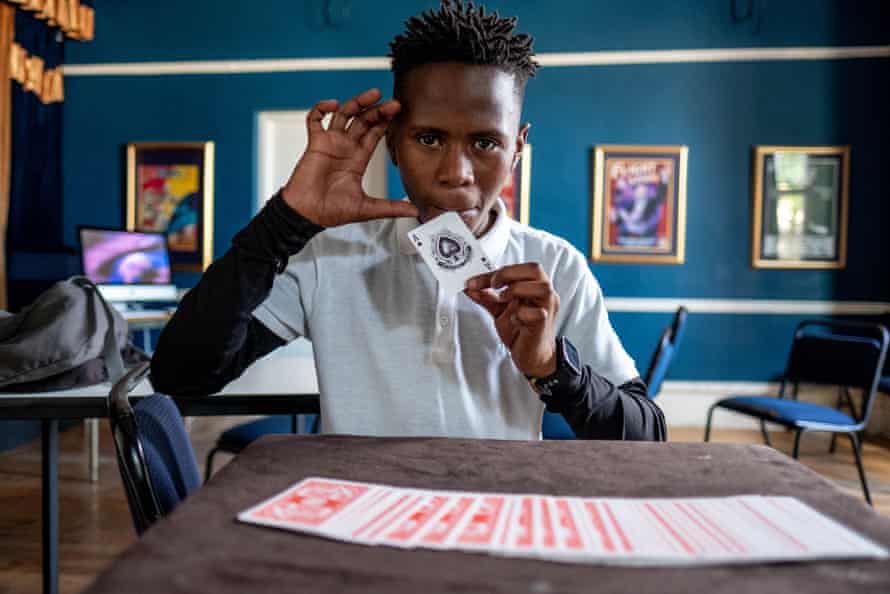 While many of the college's alumni have careers in magic and its associated arts, performing at children's parties or corporate functions, or becoming TV entertainers, others say the college helped prepare them for a range of non-magical careers.
"Growing up, I went through a lot of trauma and depression. But here I felt free," says Anela Gazi, a recent graduate of the college from Mfuleni township, who is starting her own shoe-cleaning company.
"This place prepared me for everything. It made me grow. It made me strong. I didn't even know I could become the person I am now," she says.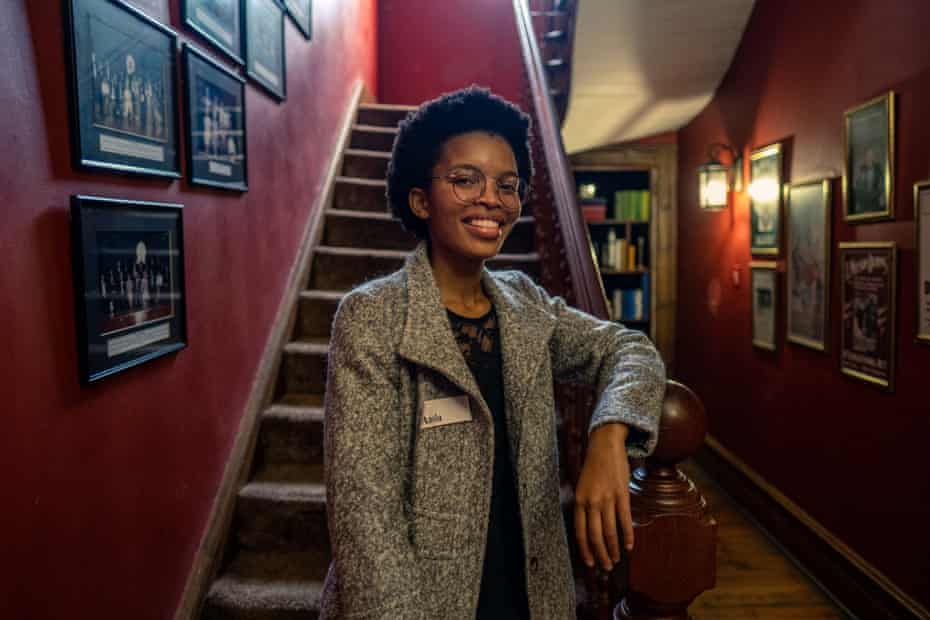 At the college, students from some of the city's most underprivileged townships are learning alongside others from the wealthiest suburbs.
Twenty-seven years after the end of apartheid, Cape Town remains one of the world's most divided cities, and many schools, indeed whole neighbourhoods, offer little in the way of ethnic diversity.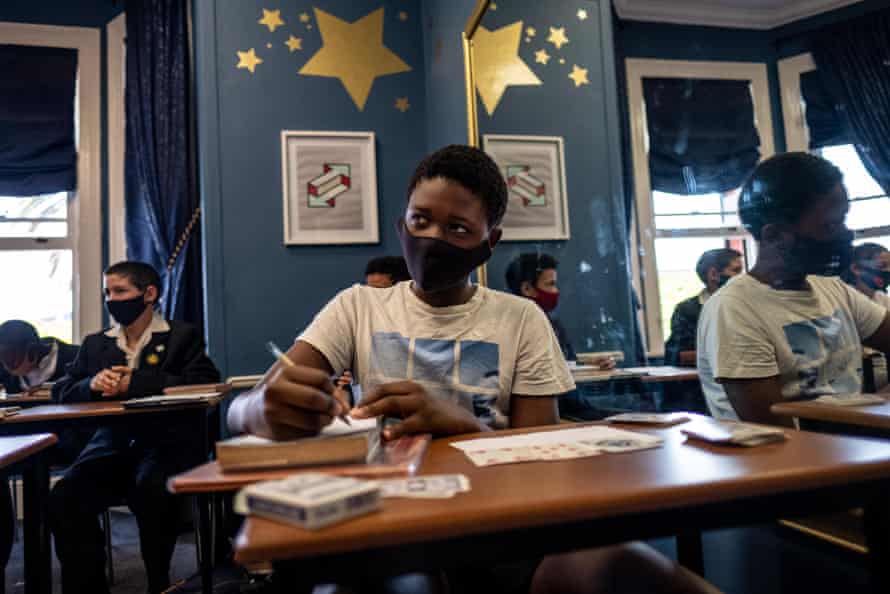 "We believed what we were offering should be available to everyone, and we did that from day one," says Gore, who flouted the laws of the apartheid regime in the 1980s by insisting on teaching multiracial classes.
The college operates as a nonprofit organisation, and helps to find sponsors to cover the fees of those who could not otherwise afford the courses. It also arranges transport to enable those from more distant areas to attend.
"This is the rainbow nation," says Dyasi after his class, pointing up at the building behind him. "We don't judge each other here. Everyone is here to achieve the same thing: to become better magicians. It brings out the best in everyone."
Polls open in Russia's parliamentary election
Russians will head to the polls on Friday. Widespread anger over the stagnation economy has been rising in recent years, and the ruling party, United Russia, polls at historic lows. But it is expected to find a way to maintain its hold over the State Duma. Due to the size of the country, the polling takes three days. Voters will be able to cast ballots through to Sunday.
Texas anti-abortion law shows 'terrifying' fragility of women's rights, say activists | Global development
The new anti-abortion law in Texas is a "terrifying" reminder of the fragility of hard-won rights, pro-choice activists have said, as they warn of a "more aggressive, much better organised [and] better funded" global opposition movement.
Pro-choice campaigners have seen several victories in recent years, including in Ireland, Argentina and, most recently, Mexico, where the supreme court ruled last week that criminalising abortion was unconstitutional. Another is hoped for later this month when the tiny enclave of San Marino, landlocked within Italy, holds a highly charged referendum.
But Texas's law, which bans abortions after about six weeks, once embryonic cardiac activity is detected, and does not make exceptions for incest or rape, has sent shock waves around the world, making pro-choice activists realise they can take nothing for granted.
Sarah Shaw, head of advocacy at MSI Reproductive Choices, said: "Even though we have seen little gains here and there, in some places, we can never, ever be complacent because we're only ever really hanging on to these rights by the skin of our teeth."
She said the Texas law was "really terrifying" because of the emboldening message it sent to other anti-choice governments and organisations, with the fact it had happened in the US giving it "a huge weight and legitimacy".
"This is all happening in the context of a rising, much more aggressive, much better organised, better funded and much more legitimised opposition movement than we've ever seen before," Shaw said.
Pro-choice campaigners say they have faced increasingly vocal opposition from organisations that started on the US religious right but have spread to other countries, such as 40 Days for Life, a group that distributes graphic and misleading leaflets to women outside UK abortion clinics.
Heartbeat International, a conservative US Christian federation, funds and coordinates a network of anti-abortion "pregnancy resource" centres, many of them in sub-Saharan Africa, to provide women with what it calls "true reproductive help".
"It's a transnational movement now," said Shaw. "What we're seeing is them [US organisations] exporting their playbooks and their money overseas."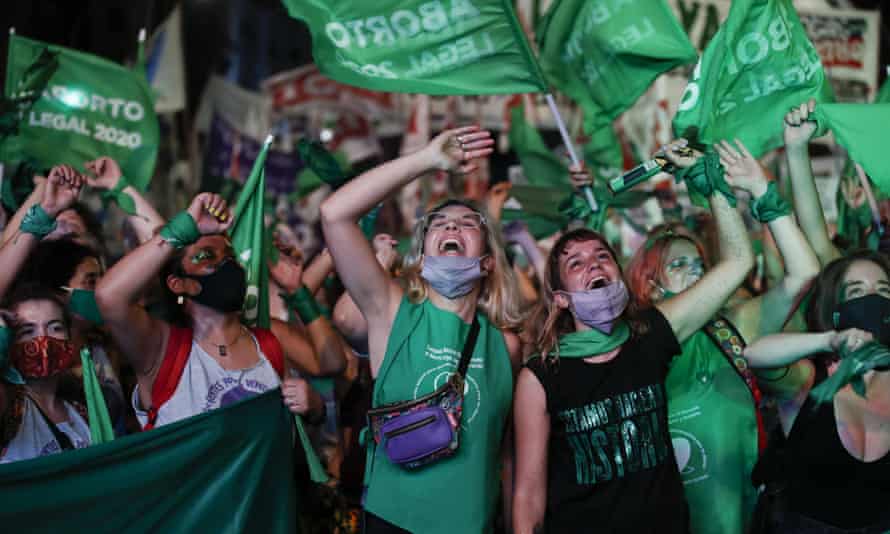 Attacks on abortion rights usually happen in countries where other human rights are under threat, according to analysts. Last year, more than 30 countries, many of them led by authoritarian strongmen or rightwing populists, including Belarus, Uganda, Hungary, Egypt and Donald Trump's US administration, signed a non-binding anti-abortion document known as the Geneva consensus declaration. The text was also seen as being anti-LGBTQ, as most of the signatories had not legalised same-sex marriage and several prosecute their LGBTQ+ citizens.
In one of his first acts as president, Joe Biden removed the US from the declaration in January, as well as ending the Mexico City policy, known as the "global gag rule".
Among the signatories was Poland, which is one of only three countries to have significantly rolled back abortion rights since 2000, according to the Guttmacher Institute. The other two are Nicaragua and the US.
In October last year, Poland's constitutional tribunal ruled that terminations due to foetal defects were unconstitutional. Three months later, a near-total ban on abortions was imposed. Abortion is now only legal in the case of rape, incest or a threat to the mother's health.
Meanwhile, human rights observers have said that a Nicaraguan law punishing abortion without any exceptions, passed in 2006, has simply forced women to seek unsafe backstreet terminations.
Marge Berer, coordinator of the International Campaign for Women's Right to Safe Abortion, said setbacks were all too common, with breakthrough moments often followed by backlashes.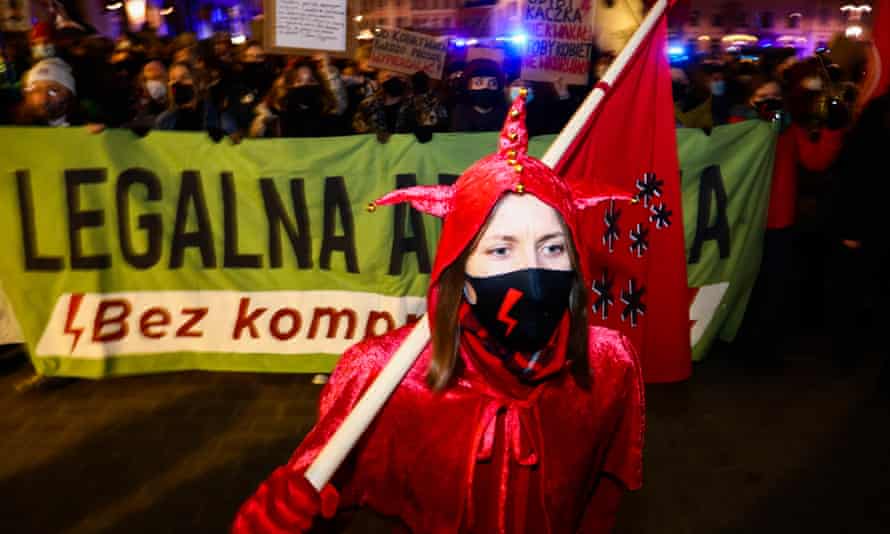 "My experience of this is one step forward, two steps forward, or one step back, 10 steps back," she said. "And much of it, if not all of it, depends on who is the head of the government of the day."
Berer, who has been involved in the pro-choice movement for almost 40 years, said the overall picture was brighter than it had been then: fewer deaths from unsafe abortions, and many more countries where terminations are legal.
But, she added, she was not hugely optimistic about the future. "There's so much misogyny in the world. And I don't know how anybody is going to make that go away," she said. "For me, that's the real problem. It's that when misogyny takes over on a policy level, it's very nasty."
However, there is more hope among activists in Latin America, where the marea verde, or green wave, has swept through first Argentina and, last week, Mexico, where the supreme court struck down a state law that imposed prison terms for having an abortion. While it did not automatically legalise abortion, the decision is thought to set a binding precedent for the country's judges.
Eugenia López Uribe, regional director of the International Planned Parenthood Federation, said the legal change was the result of "40 years of hard work" by campaigners, with mass demonstrations, backroom lobbying and "a mainstreaming" of women's rights in public discourse.
She said the ability of the Catholic church to tell people what to do when it came to abortion and contraception had been greatly reduced. "What we know from different surveys … is that in reality Catholics … feel that this is a private decision that you have to do with your own conscience."
As women in Texas bear the brunt of the law brought in by the governor, Greg Abbott, their Mexican allies across the border were planning to take the fight north, she added.
"The 'green wave' hasn't reached the United States so this is a very good opportunity for [it] to cross the border of the Rio Grande and go to the United States. We can make it go even further. We've been used to thinking about it in Latin America. Now is the time for North America."