What burns beneath: the deadly threat of underground coal fires to children in Zimbabwe | Global development
Alisha Muzvite was out playing when she was caught short and went behind a bush to go to the toilet. But as the eight-year-old crouched down, the ground beneath her shifted, pulling her into one of the underground fires which burn all around her home in Hwange in north-west Zimbabwe.
An aunt pulled her to safety, but Alisha's legs were so badly burned that they had to be amputated. More than a month after the accident, the little girl died of her injuries.
"It is painful what has befallen us," says Andy Muzvite, Alisha's father.
With only one public toilet for more than 500 people living at Number 3 settlement, a housing area for Hwange Colliery Company employees, bushy areas have become convenient for open defecation. But, impossible to see on the surface, coal has been burning under the earth here for years, injuring unsuspecting people, often children.
According to Global Forest Watch, coal seam fires, which happen when a layer of coal ignites, are hard to detect and even harder to extinguish. There are thousands of them burning around the world in coal-mining countries, estimated to cause 40 tonnes of mercury to enter the atmosphere each year and representing 3% of the world's annual CO2 emissions.
Before Alisha's death, the Hwange Colliery Company workers had sacrificed the little they had to help with her medical bills.
"Her mother went door to door asking for whatever amount. She struggled to get money for her medical bills. That woman suffered," says Anita Muyere, 32, a neighbour.
"The entire community is in shock after the death of Alisha. We have become more careful with our children. Anything can happen now, and it is very unfortunate that it only takes a fence to avoid these accidents," she says.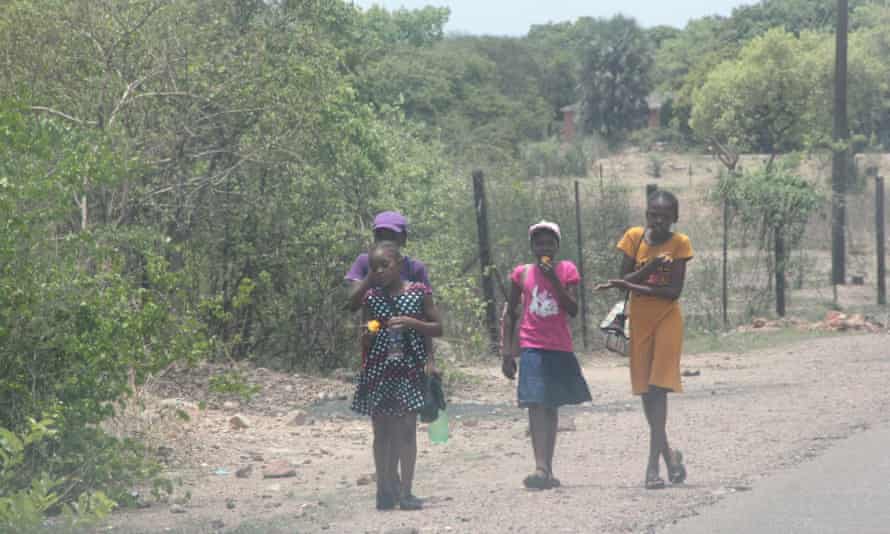 "The president should come here and see the danger that our children are facing. They should force the colliery to act," she adds.
About 500 metres from the Muzvite's family home, Preside Sibanda, 16, is lucky to be alive after he was almost swallowed by the underground fires.
Preside was playing with his friends when he stepped on to a heap of coal, already burning underground.
"He was looking for mango and was burnt on both legs. He survived by holding on to a tree. Otherwise, the fire could have swallowed him," says Clement Dube, his stepfather.
"He is now OK, but the heat burns are still troubling him. He is always scratching his legs. He even stopped going to school because of that, because his friends always laugh at him. He cannot even wear his school shoes. Whenever he stands, water comes out of burnt wounds," he adds.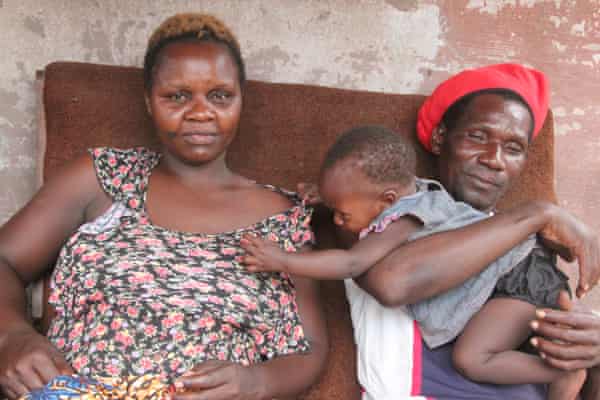 "The company did not help us at all. They never sent a representative to visit us. We thought they would help but we got nothing. There are no barricades near these places," says Dube.
His mother, Future Mwembe, also laments the lack of care from the authorities.
"When my son was burnt, I was pregnant. I would walk for hours just to see him in hospital. I suffered because he spent a month in the hospital. We had no money, so he had to return home," Mwembe says.
Parents here have called on the authorities to fence off the bushy areas, which are near a school, saying the underground fires have been burning for years.
"That place is not just near playing areas for children, but there is also a school which is more dangerous. They should just seal off that place. This is not a recent phenomenon; these fires have been troublesome since I was young. People used to get burnt then. Why are they not barricading the place?" asks Dube.
The blistering sun beats mercilessly on Hwange and suffocating heat emanates from huge piles of dumped coal, filling the air with choking humidity. Zondiwe Dube, no relation to Clement, lives in the Number 2 settlement.
Her son, Obedient, 20, is disabled after he was burnt by underground fires when he was 13.
"My son was burnt on both legs but the left one severely … He got some help, but it was not enough. I was told to buy plastic, salt and vinegar. The plastic worked as a bandage; the experts say it removed the heat trapped inside the leg," says Dube.
"He stayed in the hospital for over three months, but he recovered soon after because of the prayers." She says Hwange Colliery Company did not help with medical care.
"The company did not show us love. I used to walk in the wee hours of the morning [to visit Obedient in hospital]. I really suffered taking care of my son. There was a day I woke up at 3am on a road notorious for marauding elephants," Dube says.
Dube's husband says there should be mechanisms to fight the fires.
"This area is not safe; the company should put a fence because these signposts are unreadable. These fires are moving in the roads. The colliery should put its community first. It is not just my child, but many others. Even people's cattle are being roasted by the fires," he says.
A report by the Centre for Natural Resource Governance (CNRG) says coal seam fires ruin lives in Hwange.
"Some of the victims who are now adults were injured while young and had their future ruined by the permanent injuries, lengthy periods spent in hospitals and unending excruciating pain that has become a permanent experience in their lives, largely due to inadequate therapy they received," reads the report.
"Dangerous sites must be properly secured to ensure children do not gain access. In places with underground fires such as Hwange, the company, and the Environmental Management Agency have a duty to keep watch over these fires and warn the community accordingly," CNRG says.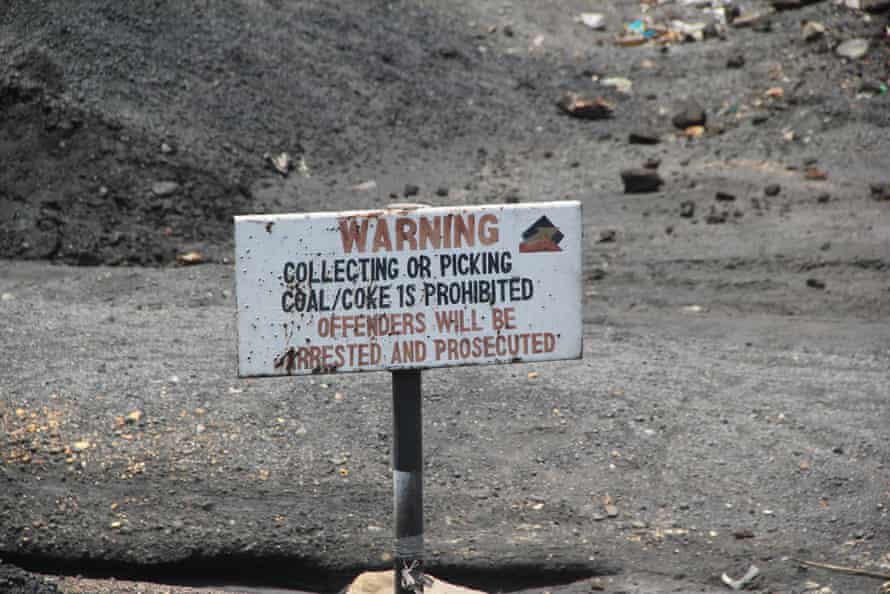 Hwange Colliery spokesperson Beauty Mutombe says the company is not liable to compensate trespassers.
"People are trespassing to those areas which have clear signs. We have thousands of hectares in concessions and have sealed off the dangerous areas, but people steal the fence," Mutombe says.
"Do you know coal has spontaneous fires and we will need to seal off every square metre?"
Mutombe says the company bought a drone to locate fires and that awareness campaigns are already under way in the community, but that it will not compensate those injured. The company, however, says it did assist the Muzvite family with medical bills after Alisha's death.
Daniel Molokeli, MP for Hwange, says he wants a solution. "We have called for an all stakeholders meeting with the Hwange Colliery Company to agree on a permanent solution. We also want to work together to raise awareness. We are concerned about the number of cases of people getting burnt and some dying," Molokeli says.
Sign up for a different view with our Global Dispatch newsletter – a roundup of our top stories from around the world, recommended reads, and thoughts from our team on key development and human rights issues, delivered to your inbox every two weeks:
Polish state has 'blood on its hands' after death of woman refused an abortion | Abortion
The family of a Polish woman who died on Tuesday after doctors refused to perform an abortion when the foetus's heart stopped beating have accused the government of having "blood on their hands".
The woman, identified only as Agnieszka T, was said to have been in the first trimester of a twin pregnancy when she was admitted to the Blessed Virgin Mary hospital in Częstochowa on 21 December. Her death comes a year after Poland introduced one of the most restrictive abortion laws in Europe.
According to a statement released by relatives, the 37-year-old was experiencing pain when she arrived at the hospital but was "fully conscious and in good physical shape".
The first foetus died in the womb on 23 December, but doctors refused to remove it, quoting the current abortion legislation, and Agnieszka's family claim "her state quickly deteriorated". The hospital waited until the heartbeat of the second twin also stopped a week later, and then waited a further two days before terminating the pregnancy on 31 December.
Agnieszka died on 25 January after weeks of deteriorating health. Her family suspect that she died as a result of septic shock, but the hospital did not identify the cause of her death in statement issued on Wednesday.
"This is proof of the fact that the current government has blood on their hands," the woman's family said in a statement on Facebook. The family also uploaded distressing footage of Agnieszka in poor health shortly before she died.
After the termination of the pregnancy a priest was summoned by the hospital staff to perform a funeral for the twins, Agnieszka's family said.
Her death follows that of a woman known as Izabela last September, who died after being denied medical intervention when her waters broke in the 22nd week of her pregnancy. Her family claim the 30-year-old was denied an abortion or caesarean section and that the hospital cited the country's abortion laws. An investigation found "medical malpractice" led to Izabela's death and the hospital was fined.
Agnieszka's family claim that contact with the hospital was very poor and that the hospital refused to share the results of Agnieszka's medical tests citing confidentiality guidelines. They say the doctors "insinuated" that Agnieszka's rapidly deteriorating state could be caused by BSE, commonly known as "mad cow disease", or Creutzfeldt–Jakob disease (CJD) and suggested she ate raw meat. The hospital did not reference this claim in their statement.
According to the statement from the hospital, Agnieszka tested positive for Covid before her death, although she tested negative twice when first admitted. "We stress that the hospital staff did all the necessary actions to save the patient," the statement read. It is not clear whether an autopsy has been ordered.
Agnieszka is survived by her husband and three children.
The Guardian has contacted the Blessed Virgin Mary hospital for comment.
Biden threatens US blacklisting of Putin
US president Joe Biden said Tuesday "Yes, I would see that" when asked by reporters if the US would blacklist Russian president Valdimir Putin if he invaded Ukraine. It would be the "largest invasion since World War Two" and would "change the world", Biden said. The UK and US were also "in discussions" on disconnecting Russia from the Swift international payments system, British prime minister Boris Johnson also said Tuesday.
Planned change to Kenya's forest act threatens vital habitats, say activists | Global development
Environmentalists are deeply concerned by the Kenyan government's move to allow boundary changes to protected forests, watering down the powers of conservation authorities.
The forest conservation and management (amendment) bill 2021 seeks to delete clause 34(2) from the 2016 act, which makes it mandatory for authorities to veto anyone trying to alter forest boundaries. The same clause protects forests from actions that put rare, threatened or endangered species at risk.
Tabled by the National Assembly's procedure committee, the amendment would weaken the role of Kenya Forest Service, mandated to protect all public forests, allowing politicians to decide who can change forest boundaries.
In an election year, many have read the proposal, due to be debated at the end of the month, as politically motivated.
The committee's memorandum to MPs said current laws "unnecessarily limit the rights of any Kenyan to petition parliament" as provided for in the constitution.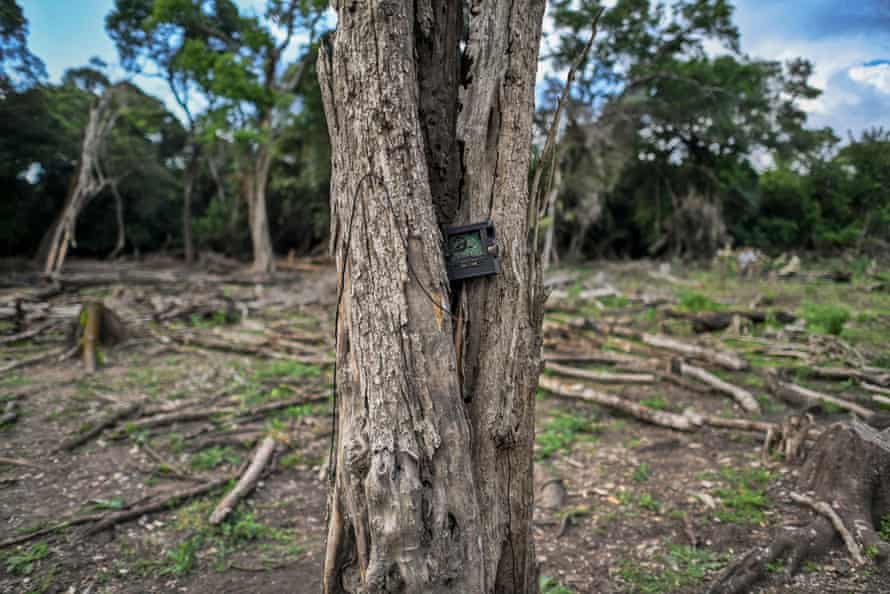 But conservationists have said this would be a serious setback for the country, which was seeking to increase forest cover to 10% of land by 2022, up from 7.4%. Forest authorities said the move puts endangered species at risk, as well as clearing the way for unscrupulous individuals to encroach into forests that, according to a 2014 government paper, have been shrinking at a rate of 50,000 hectares (124,000 acres) annually.
"I am astounded any right-thinking person would consider submitting or supporting such an amendment," said Paula Kahumbu, chief executive at WildlifeDirect, a conservation NGO. "It will open the door to forest destruction after decades of hard work by agencies, communities and NGOs to increase forest cover, as committed to in our constitution. One can only read mischief in such a motion, with elections around the corner."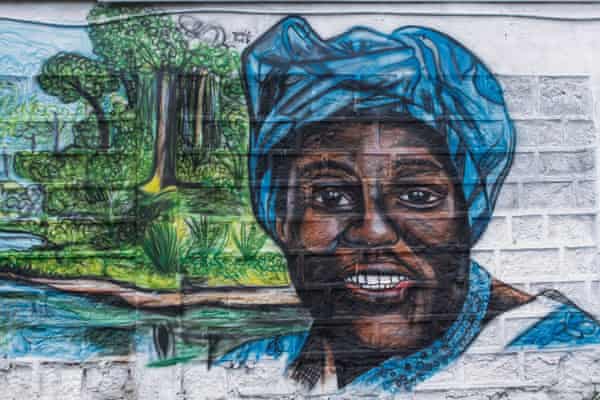 Kahumbu added: "At risk are indigenous forests and the biodiversity therein, the integrity of our water towers, generation of hydropower and productivity of our farms. The environmental experts of Kenya and the conservation community call on all citizens of Kenya to reach out to their MPs to wholeheartedly and aggressively reject this heinous bill."
She said the amendment would destroy the legacy of Wangari Maathai, the late environmentalist and Nobel Peace prize winner, who was once attacked and seriously wounded as she led a tree-planting exercise in Nairobi's Karura Forest.
In a tweet, Christian Lambrechts, executive director at Rhino Ark said: "Considering what Kenya has lost in the past, any change that weakens, rather than strengthens the mechanisms to protect our forests, is ill-advised."
Rhino Ark has been spearheading an initiative to put up electric fences around Kenya's public forests to hamper poachers and illegal incursions.
Dickson Kaelo, head of the Kenya Wildlife Conservancies Association, said the move by parliament is intended to "give legitimacy" to those who would destroy Kenya's biodiversity.
"This is a well-calculated move to open the doors for forest excisions and allocation to private persons for development, and may even be a means to normalise current excisions. It is a threat to our forests coming at a time when we have a low forest coverage and a high risk of climate crisis-induced vulnerabilities. We call upon parliament to reject the amendment," said Kaelo.
Protecting forests from developers has been a daunting task in Kenya.
Last July, Joannah Stutchbury, a prominent environmental activist, was killed near her home in Nairobi after her protracted opposition to attempts by powerful businessmen to build on Kiambu forest near the capital, Nairobi.
President Uhuru Kenyatta has yet to fulfil a promise to catch her killers.