'We thank your government for our full pockets' – Calais smugglers speak | Human trafficking
"Sorry, my battery's low because I drained it watching YouTube tutorials on how to assemble dinghies," Abuzar says. He is speaking on a video call from the abandoned shed in Calais he calls home. "I want to join my brother for asylum in the UK, but I have to work for smugglers because I don't have enough money to pay for the crossing.
"They hide boat parts on the beaches for me to assemble at night, but I'm so scared– – if I mess it up, children could drown on the boat."
The home secretary, Priti Patel, has spent £33.6m on border controls in Calais and announced plans to crack down on smugglers – even though charities and lawyers say those arrested are often vulnerable migrants themselves.
On the northern coast of France, asylum seekers tell the Guardian that tighter border controls have helped smugglers become ever more powerful.
"I think the security controls are only helping smugglers, not anyone else," says Bijan, a Kurdish asylum seeker who paid smugglers £3,500 at the end of last year for one of 24 spaces on a 12-person dinghy. Migrants stood to save space as others baled water from the dinghy's slatted floor.
He describes an exploitative system operating in Calais and Dunkirk, with smugglers using desperate migrants for dangerous jobs in return for the promise of cheaper passage.
"It's a kind of slavery. Poor refugees work as house servants for smugglers; women sell their bodies; others are made to be lookouts or drivers, and can then be arrested and thrown in jail. But they do it because it is their best chance at a safe life. That is all refugees want: peace. We are tired."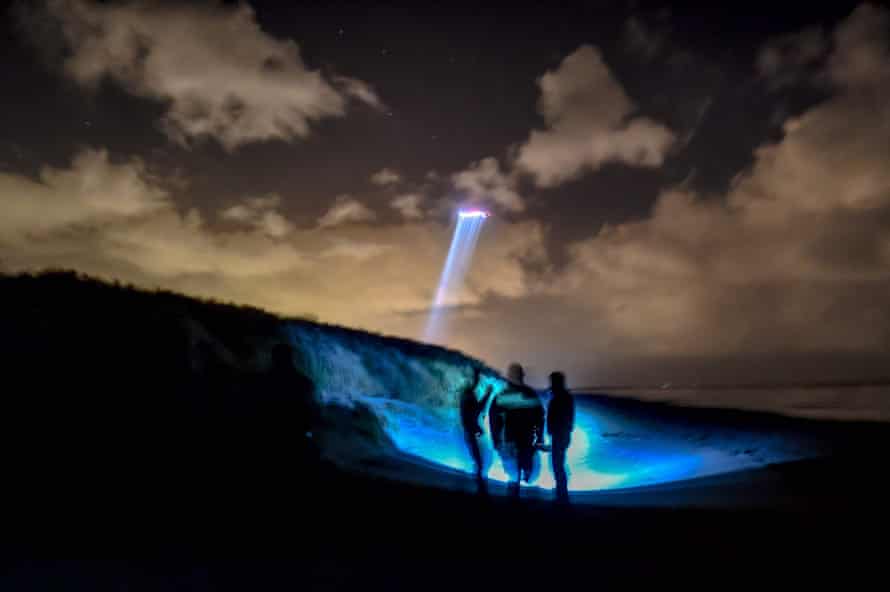 Charities working with migrants report observing the same pattern. "What we've seen in Calais and Dunkirk is a shift from people crossing alone to an infrastructure that completely revolves around smuggling," says Charlie Whitbread, founder of Mobile Refugee Support. "This has never stopped people coming to Calais – they have been through far worse and will stop at nothing to be safe again. Frankly, it's unbelievable the government still seems to think these measures deter them when the reality is so obvious to anyone on the ground."
Even those profiting from the illicit trade agree that the situation has become more extreme. The Guardian spoke to two men who have worked on the Channel crossing, carrying people across for increasingly large sums as security made it harder to cross.
"The violence is getting worse and worse because the mafias just get more powerful," says Zoran, a Kurdish smuggler who operated in Dunkirk lorry carparks until last year. "It became too much for me."
Yet he adds, with some pride, that growing security has emboldened mafias by tightening their monopolies over routes. "Smugglers know everything about security on the border, that is their job. So when security gets worse, smugglers just get cleverer and more powerful … Some were even working with the police. You could get away with anything if you worked with the police."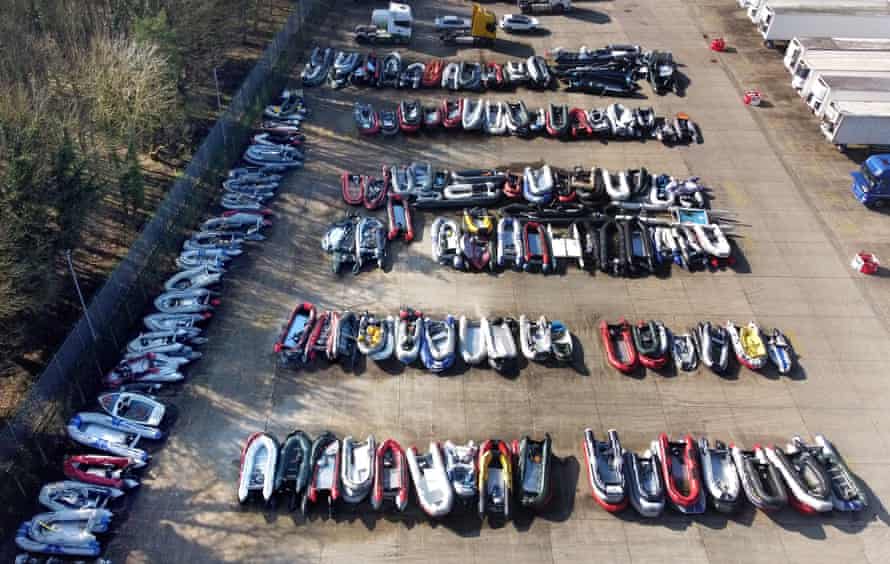 Maya Konforti, secretary of L'Auberge des Migrants, says there is truth behind his boast. "For years and years now it's the same story on repeat: one way is blocked and another appears. Smugglers just keep outsmarting security."
Zoran says his job became ever more lucrative as security between the UK and Calais increased. "The bosses charged just a few hundred euros in 2014, but when I left it was four [or] five grand for the same lorry crossing."
"Prices went up with each new bout of security spending," says another man, Saad, who worked with Sudanese and Kurdish mafias in Calais at the peak of the refugee crisis four years ago. Over the years he was there, the UK funded £98.9m worth of barbed-wire fencing, riot police deployment and infrared detection in the area, which he claims only made smuggling more profitable, and enabled mafias to come to dominance in the first place.
"A growing obstacle course on the border made crossing alone impossible for migrants. This attracted mafia groups who studied the controls and found ways around them, knowing what desperate people would pay for these ways.
"We thank your government for our full pockets," he says.
For years refugee charities have called for the government to process asylum claims on the UK's external border and to focus on expanding safe routes rather than border controls. But legal routes have instead been closed. In January, Brexit cut off reunification routes for refugee families separated across Europe and the government has abandoned target quotas for resettlement schemes of the UN refugee agency (UNHCR).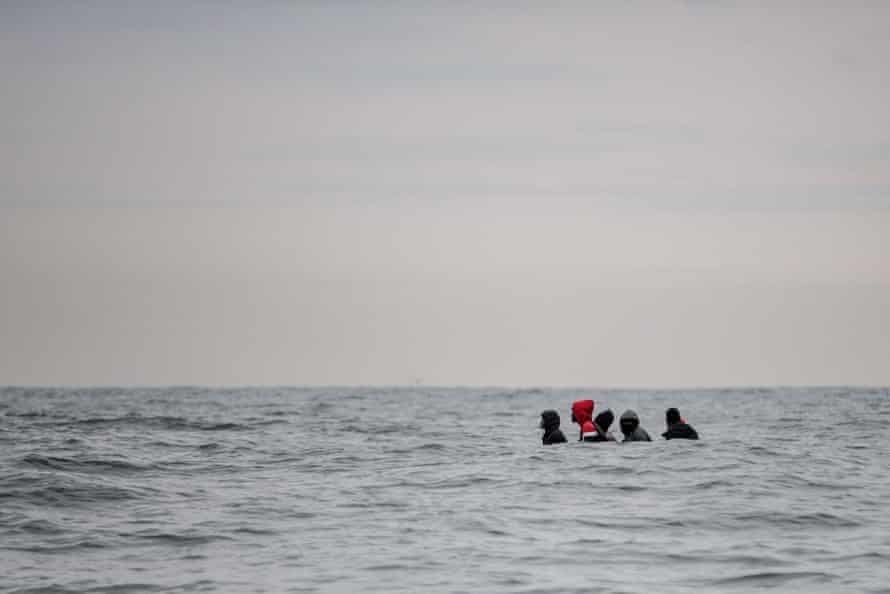 In 2019, when there was a 16-year peak in arrivals before lockdown reduced European migration flows, Aran crossed the Channel as an unaccompanied 15-year-old boy fleeing Isis in Iraq, joining his uncle in the UK after a year of travelling alone.
He describes how a smuggler in Dunkirk once took out a knife and threatened to cut off another boy's finger, before beating him up badly while Aran watched. "I was terrified and helpless. But I couldn't stay in France, the situation there is terrible. Every morning, police kick you awake, slash your tent with a knife and tell you to move. Where should I go? You won't even let me sleep in a tent!
"The horrid truth," says the teenager quietly, "is that smugglers are our only allies."
"Smuggling can be terrible, harsh, cruel," Saad admits, "but it's a privilege to be smuggled. That is what the government can't see."
Brexit: British Embassy launches survey on key issues affecting UK nationals in Spain | Brexit | International
The British Embassy in Madrid has launched a survey aimed at finding out how UK nationals in Spain have been affected by key issues, in particular, the United Kingdom's exit from the European Union, a process commonly known as Brexit.
The poll is for Britons who are full-time residents in Spain (not those with second homes) and are covered by the Brexit Withdrawal Agreement, i.e. they were officially registered in the country before December 31, 2020, when the so-called Transition Period came to an end.
Questions in the survey address issues such as access to healthcare and the uptake of the TIE residency cards, which were introduced as a replacement for green residency cards (either the credit-card size or the A4 sheet version, officially known as the Certificado de Registro de Ciudadano de la Unión).
The aim of the poll is to gather vital information on the experience of UK nationals living in Spain that will help the British Embassy provide feedback to Spanish authorities. The survey takes around 10 minutes to complete, and all answers are confidential.
Have you heard our Spanish news podcast ¿Qué? Each week we try to explain the curious, the under-reported and sometimes simply bizarre news stories that are often in the headlines in Spain.
'The challenge for us now is drought, not war': livelihoods of millions of Afghans at risk | Global development
The war in Afghanistan might be over but farmers in Kandahar's Arghandab valley face a new enemy: drought.
It has hardly rained for two years, a drought so severe that some farmers are questioning how much longer they can live off the land.
Mohammed Rahim, 30, grew up working on a farm along with his father and grandfather in the Arghandab district of Afghanistan's southern province. Famous for its fruit and vegetables, the area is known as the bread basket of Kandahar.
Like most in the valley, Rahim's family relies solely on farming. "The fighting has just stopped. Peace has returned," Rahim says. "But now we face another war: drought.
"Now we have to dig deep to pump water out of the land. It has been two years, there has been little rain and we have a drought here. I don't know if our coming generations can rely on farming the way our ancestors used to do."
Pir Mohammed, 60, has been a farmer for more than four decades. "Not long ago, there were water channels flowing into the farm and we were providing the remaining water to other farmers," says Mohammed. "Before, the water was running after us, flowing everywhere – but now we are running after water."
The water used to come free from the river but now the daily diesel cost for the water pump is at least 2,500 Afghani (£21).
"We don't make any profit. We are in loss, rather. Instead, we are using our savings. But we don't have any other option as we do it for survival," says Mohammed. "However, the scarcity of water has affected the quality of crops as well."
About 70% of Afghans live in rural areas and are particularly vulnerable to the impacts of drought.
Last week, Rein Paulsen, director of the Food and Agriculture Organization's Office of Emergencies and Resilience, said severe drought was affecting 7.3 million people in 25 of the country's 34 provinces.
He warned: "If agriculture collapses further, it will drive up malnutrition, increase displacement and worsen the humanitarian situation."
Arghandab has been a favourite destination for farming because of the abundance of water and fertile lands. Neikh Mohammed, 40, left the Dand district of Kandahar to work in Arghandab in 2005. When he arrived he was amazed to see the greenery and pomegranate farms.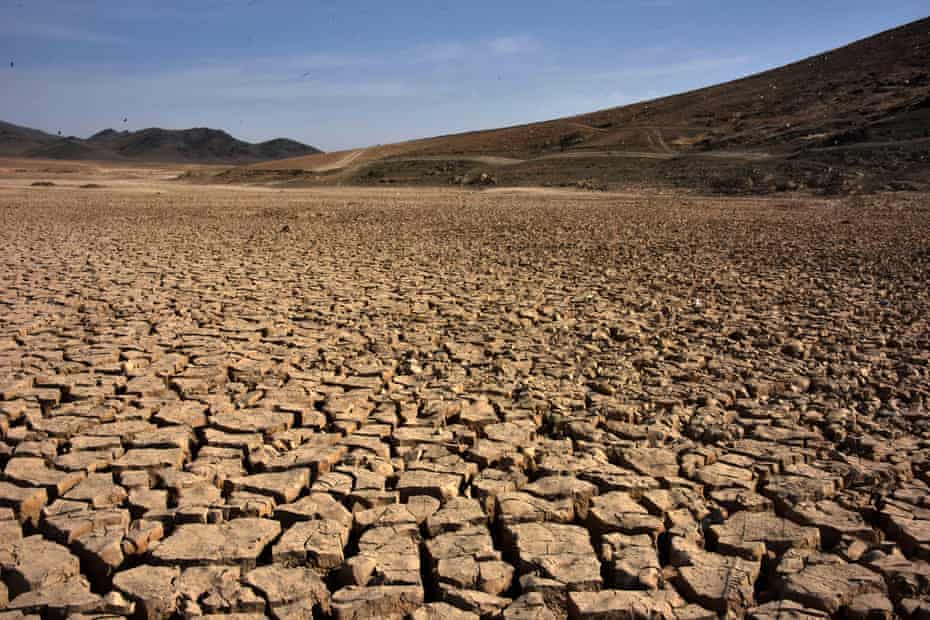 "It used to rain a lot here and we could not cross the river and come into our farms. We had a life with abundant water. But the past is another country now," he says.
According to a report by the UN mission in Afghanistan, many local farmers were caught in the crossfire between the Taliban and the Afghan security forces. The Taliban carried out attacks from thick foliage on the farms, which provided a hiding place, ideal for an ambush.
"For the past 20 years, we did not have peace and could not work after dark in our farms. But now we can stay as long as we want without any fear," says Neikh Mohammed. "Now the challenge is not just restoring peace but the drought and escalating cost of essential commodities."
Farmers say they want support from international aid agencies and assistance from the new government headed by the Taliban to help them survive.
Pir Mohammed says: "The real challenge for us now is drought, not war. We need food, water, dams and infrastructure in our country. The world should invest in us and save us."
[Ticker] US to lift Covid travel-ban on EU tourists
Fully vaccinated travellers from the EU and the UK will be let back into the US from "early November" onward, the White House said on Monday, ending an 18-month ban and prompting airline firms' shares to climb. "This new international travel system follows the science to keep Americans … safe," a US spokesman said. The EU recently recommended increased restrictions on US visitors, amid anger at lack of US reciprocity.

Source link