UK accused of abandoning world's poor as aid turned into 'colonial' investment | Aid
The British government has been accused by NGOs and trade unions of "chasing colonial post-Brexit fantasies" at the expense of the world's poorest as they urge Liz Truss to keep aid focused on poverty reduction rather than geopolitical manoeuvring.
In a joint letter to the foreign secretary, the group criticises the rebranding of the UK's development investment arm, which will see the Commonwealth Development Corporation (CDC) become British International Investment (BII) next year.
"This new strategy and name change appears to repurpose BII as an institution that focuses solely on private-sector investment and profit-making, rather than development goals and poverty reduction," write the 12 organisations, including Global Justice Now, the Trades Union Congress (TUC), the Catholic Agency for Overseas Development (Cafod) and Unison.
"Rather than investing in general job creation and projects with only the most tenuous relation to poverty reduction, in the hope that the economic benefits will trickle down to the world's most marginalised communities, UK aid must retain a strong poverty reduction mandate … and support decent job creation to retain its international credibility," they said.
When Truss announced the overhaul of the CDC last month, she billed it as part of the "network of liberty" strategy of the Foreign, Commonwealth and Development Office (FCDO), outlining plans for BII to leverage private capital to invest in countries across Asia, Africa and the Caribbean.
Observers said the implicit message was that the government sees BII as offering an alternative to loans from China, which is estimated to have lent about $1.5tn (£1.1tn) in direct loans and trade credits to more than 150 countries around the globe.
The shift, said Truss, would help "grow economies across Asia, Africa and the Caribbean while drawing them closer towards free-market democracies and building a network of liberty across the world".
But NGOs, already furious at the government's slashing of the aid budget from 0.7% to 0.5% of gross national income, have condemned not only the rhetoric but also the practical changes to the way in which British aid is spent.
In the letter, also sent this week to Diana Layfield, the new chair of the CDC, the NGOs and unions warn that increased funding for BII will "almost certainly lead to catastrophic cuts to other, grant-based areas of aid spending".
"Ultimately, this means that more UK aid will be directed to projects, countries and sectors that provide an economic benefit to the UK, rather than to the world's most marginalised communities," they add.
"Especially in such a time of global health crisis and climate breakdown, what is left of the reduced UK aid budget should be prioritised for agencies with a proven track record of delivering on development goals."
It is "highly concerning", the letter says, that the changes appear to have been made without consulting civil society or unions.
Frances O'Grady, general secretary of the TUC, said: "After being left in the dark on plans for British International Investment, it's time for ministers to consult with unions and other civil society groups so that we can ensure decent jobs and poverty reduction are at the heart of the institution's work."
Daniel Willis, development finance campaigner at Global Justice Now, said: "There is a clear role for UK aid to play in supporting the 'global south' during the pandemic and against climate change, but instead the government is chasing colonial post-Brexit fantasies.
"After already cutting the aid budget by £4bn this year, the government's expansion and rebrand of BII's role will see grant aid squeezed further and more funds going to for-profit, ineffective, private-sector projects instead."
The CDC has said it will invest £3bn specifically to help emerging economies in Africa and Asia meet their Paris agreement goals.
But Graham Gordon, head of public policy at Cafod, said that at the Cop26 summit in Glasgow last month, developing countries had "made a clarion call" for more climate finance in the form of grants rather than loans, and that the new proposals for BII could result in those countries being saddled with yet more debt.
"As secretary of state with direct oversight of BII, Liz Truss should commit all future UK climate finance as grants not loans, and stop any future disbursements to BII unless they can show how they will provide grant-based finance," he said.
Unison's international officer, Mark Beacon, said: "Ministers shouldn't be channelling the diminishing aid budget into the private sector. They must instead fund quality public services to reduce global challenges such as poverty and inequality."
An FCDO spokesperson said: "No country in the world has ever escaped poverty without reliable, long-term investment. Reliable and honest sources of finance are needed in low and middle-income countries to prevent them from taking on unsustainable debt, and make them freer, wealthier and more secure.
"British International Investment will act as a key delivery vehicle to drive investment and economic opportunities across Asia, Africa and the Caribbean, including in some of the world's poorest countries."
Biden threatens US blacklisting of Putin
US president Joe Biden said Tuesday "Yes, I would see that" when asked by reporters if the US would blacklist Russian president Valdimir Putin if he invaded Ukraine. It would be the "largest invasion since World War Two" and would "change the world", Biden said. The UK and US were also "in discussions" on disconnecting Russia from the Swift international payments system, British prime minister Boris Johnson also said Tuesday.
Planned change to Kenya's forest act threatens vital habitats, say activists | Global development
Environmentalists are deeply concerned by the Kenyan government's move to allow boundary changes to protected forests, watering down the powers of conservation authorities.
The forest conservation and management (amendment) bill 2021 seeks to delete clause 34(2) from the 2016 act, which makes it mandatory for authorities to veto anyone trying to alter forest boundaries. The same clause protects forests from actions that put rare, threatened or endangered species at risk.
Tabled by the National Assembly's procedure committee, the amendment would weaken the role of Kenya Forest Service, mandated to protect all public forests, allowing politicians to decide who can change forest boundaries.
In an election year, many have read the proposal, due to be debated at the end of the month, as politically motivated.
The committee's memorandum to MPs said current laws "unnecessarily limit the rights of any Kenyan to petition parliament" as provided for in the constitution.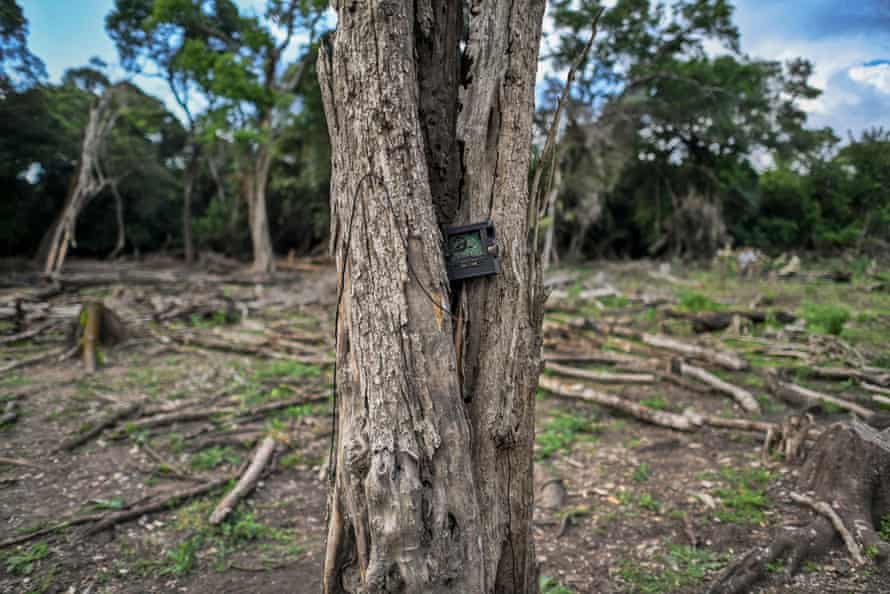 But conservationists have said this would be a serious setback for the country, which was seeking to increase forest cover to 10% of land by 2022, up from 7.4%. Forest authorities said the move puts endangered species at risk, as well as clearing the way for unscrupulous individuals to encroach into forests that, according to a 2014 government paper, have been shrinking at a rate of 50,000 hectares (124,000 acres) annually.
"I am astounded any right-thinking person would consider submitting or supporting such an amendment," said Paula Kahumbu, chief executive at WildlifeDirect, a conservation NGO. "It will open the door to forest destruction after decades of hard work by agencies, communities and NGOs to increase forest cover, as committed to in our constitution. One can only read mischief in such a motion, with elections around the corner."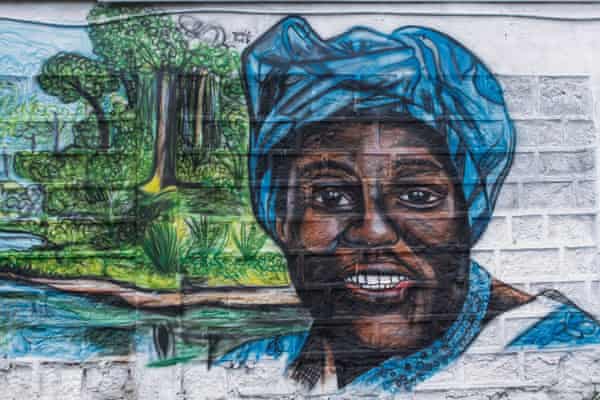 Kahumbu added: "At risk are indigenous forests and the biodiversity therein, the integrity of our water towers, generation of hydropower and productivity of our farms. The environmental experts of Kenya and the conservation community call on all citizens of Kenya to reach out to their MPs to wholeheartedly and aggressively reject this heinous bill."
She said the amendment would destroy the legacy of Wangari Maathai, the late environmentalist and Nobel Peace prize winner, who was once attacked and seriously wounded as she led a tree-planting exercise in Nairobi's Karura Forest.
In a tweet, Christian Lambrechts, executive director at Rhino Ark said: "Considering what Kenya has lost in the past, any change that weakens, rather than strengthens the mechanisms to protect our forests, is ill-advised."
Rhino Ark has been spearheading an initiative to put up electric fences around Kenya's public forests to hamper poachers and illegal incursions.
Dickson Kaelo, head of the Kenya Wildlife Conservancies Association, said the move by parliament is intended to "give legitimacy" to those who would destroy Kenya's biodiversity.
"This is a well-calculated move to open the doors for forest excisions and allocation to private persons for development, and may even be a means to normalise current excisions. It is a threat to our forests coming at a time when we have a low forest coverage and a high risk of climate crisis-induced vulnerabilities. We call upon parliament to reject the amendment," said Kaelo.
Protecting forests from developers has been a daunting task in Kenya.
Last July, Joannah Stutchbury, a prominent environmental activist, was killed near her home in Nairobi after her protracted opposition to attempts by powerful businessmen to build on Kiambu forest near the capital, Nairobi.
President Uhuru Kenyatta has yet to fulfil a promise to catch her killers.
EU court set to rule on Hungary, Poland rule-of-law challenge
The European Court of Justice will rule on 16 February on the legality of the new mechanism linking EU funds to respect for the rule of law, which was challenged by Poland and Hungary last year. The tool has been threatened against Budapest and Warsaw where governments oversaw a decline in EU democratic standards. The court's adviser ruled last month that their challenges should be rejected.