'Tomorrow they will kill me': Afghan female police officers live in fear of Taliban reprisals | Global development
Negar Masumi, a female police officer with 15 years of experience, was determined not to flee when the Taliban took control of her home province of Ghor in central Afghanistan.
On Saturday night, gunmen, who called themselves Taliban mujahideen, stormed Negar's home. They took her husband and four of her sons into another room and tied them up. Then they beat Negar with their guns and shot her dead, according to a family member, who spoke on condition of anonymity for fear of retaliation.
Negar, who was eight months pregnant, could not believe she would be killed because of her job.
"She didn't listen to our warnings. Today we buried her bruised and torn body," says her relative.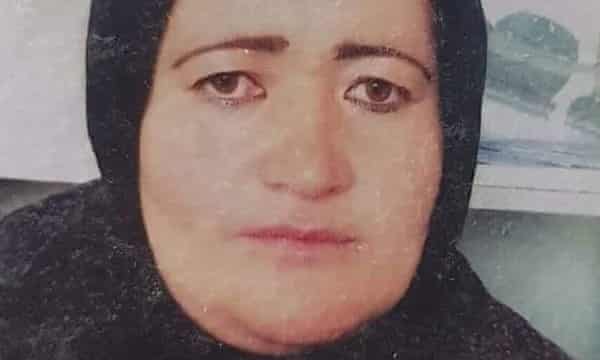 The Taliban denied responsibility for her death and told local media that they were investigating the killing. However, Hassan Hakimi, a human rights activist from Ghor province, who has now left Afghanistan, has heard reports that this is the Taliban's new strategy to avoid responsibility. "The Taliban order their fighters to kill targets secretly and involve their Talib relatives." That way, he says, the Taliban can argue that it was a family feud.
Although the Taliban promised an amnesty for government and NGO workers, the targeted killing of government employees, especially women who worked for the Afghan security forces, is on the rise.
In the past three months, at least four female police officers part from Negar Masumi have been killed in Kandahar, Kapisa and Ghazni provinces. In August, after Ghazni province fell, two female police officers were abducted from Ghazni city and murdered by the Taliban, according to local media.
When Lt Maryam*, a counter-terrorism officer in Kabul, saw the threatening letter sent to her parent's house a day after the collapse of their northern province, she realised that freed prisoners had identified her.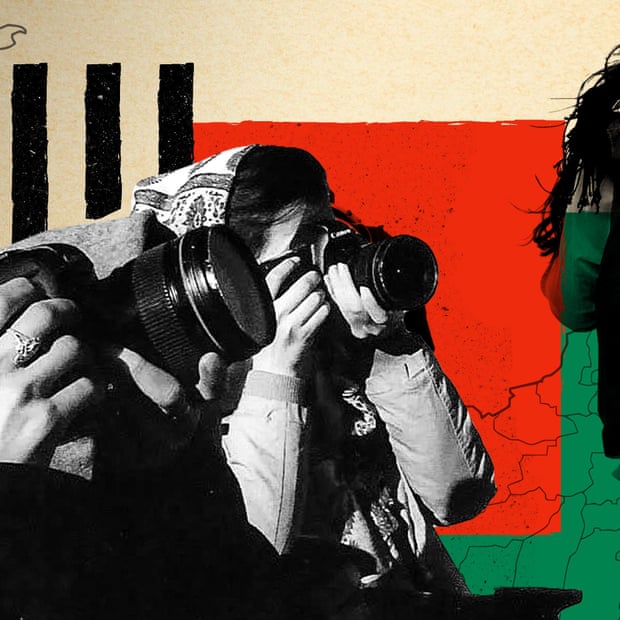 The letter was issued by the Taliban military commission in province, according to an unverified copy seen by Rukhshana Media. It names Maryam, 25, as a National Directorate of Security (NDS) officer who interrogated Taliban fighters. "The Islamic emirate considers jihad against infidels and servants its religious obligation, by killing infidels, we are sending them to hell," reads the first sentence.
Addressed to her father, the letter ordered him to hand over his daughter and son-in-law. "If you don't hand over that servant [Maryam] and her husband, who also worked for the puppet regime, we will soon kill them and will send them to hell," it said.
A few days later, on 15 August, Maryam went to work as usual. But within hours the Taliban had entered the capital and she returned home like a fugitive, escaping her office disguised in a long, navy blue robe she borrowed from a colleague.
The Taliban is not the only group threatening women who worked for the Afghan security forces.
"We don't only fear the Taliban, we also fear the prisoners the Taliban freed," says Sgt Fatima Ahmadi, 28, a police officer for eight years in Balkh and Kabul provinces.
Ahmadi posted a video on Facebook last August, claiming she had been harassed by two male superiors at work but no one was willing to investigate her complaints. As an act of protest, she set fire to her police identity card. After the video went viral, her relatives cut ties with her and she was attacked three times.
Ahmadi escaped the two first attacks unharmed. "The third time, I was walking home when suddenly a man on a motorbike attacked me with a knife. He stabbed me once in my right hand and three times in my belly."
Although she reported all three incidents to the police, no one was arrested. "Why did the US and international community encourage us to join the police?" asks Ahmadi, who is losing hope. "Now they must defend us, or at least save our lives."
"The world must hear our voice, the voice of policewomen," she adds.
After receiving the threatening letter, Maryam asked for help from countries that had supported women taking jobs in the security forces. But after two weeks without a response, she fled with her husband to Pakistan across the Spin Boldak-Chaman border crossing. "When I heard that some of our colleagues were taken out of their homes and abducted, we were forced to flee," she says.
Mehri*, 24, a former police officer who is now in hiding, says: "Even in the past 20 years we were living in a bad situation. People, including our families, viewed policewomen as prostitutes. Now, with the Taliban in power, the extremists have an opportunity to take revenge on these women."
Ahmadi, who is divorced and lives with her two sons, says: "My salary was my only income. Now, I don't have a job and I live in a rental home.
"There are thousands of policewomen like me: they have no men at home, their children are underage, they live in rental homes and survived on their salaries," she says. "Now, they are not only forced to stay home, but their lives are in danger."
When no organisation or country volunteered to help women who worked for Afghan security forces, a well-known Afghan satirist, Musa Zafar, created a list of women at risk to share with organisations or countries that could help evacuate them.
He wrote a post on Facebook (since removed), where he has 72,000 followers, asking these women to email him their information.
"These women were discriminated against by society and their family, and even by the institution in which they worked for, and now the United States and Nato have abandoned them without a thought that these women have sacrificed [so much] for their interests," says Zafar.
Within days of the post, Zafar received about 230 requests for help from women, but so far, only one member of the US Congress has contacted him to help them.
In the past two decades, 4,500 women have served in the police force, according to a former interior ministry official, and an estimated 2,000 women were in the Afghan army.
"Today they killed Negar, tomorrow they will kill me, the next day they will kill another woman," Ahmadi says in a voice message she left after hearing about Negar's death. "I have accepted death, but I want to raise my voice before I die, so other women don't face death."
* Some names have been changed to protect their identity
Too hot to handle: can our bodies withstand global heating?
Extreme heat can kill or cause long-term health problems – but for many unendurable temperatures are the new normal
The impact of extreme heat on the human body is not unlike what happens when a car overheats. Failure starts in one or two systems, and eventually it takes over the whole engine until the car stops.
That's according to Mike McGeehin, environmental health epidemiologist at the Centers for Disease Control and Prevention. "When the body can no longer cool itself it immediately impacts the circulatory system. The heart, the kidneys, and the body become more and more heated and eventually our cognitive abilities begin to desert us – and that's when people begin fainting, eventually going into a coma and dying."
Polish TV sabotages Tusk press briefing
Polish opposition leader Donald Tusk clashed with Polish propaganda outlet TVP in Warsaw Tuesday. A TVP reporter asked him why Tusk's party wanted Poland to leave the EU. "This is beyond imagination … I won't answer such absurdities," Tusk, whose Civic Platform party is pro-EU, said, before a prickly exchange ensued. TVP also muted MEPs who said Poland should face EU rule-of-law sanctions in its coverage of a Strasbourg debate.
Odyssey Marine Exploration: Spanish court shelves case against US treasure hunters that looted 'Mercedes' frigate | USA
The history of the Spanish frigate Nuestra Señora de las Mercedes includes two grievances and one victory. The first of the former was when the British Navy sunk it and its 275 crew members on October 5, 1804, off Portugal's Algarve coast. The second offense came in May 2007, when the US treasure-hunting company Odyssey Marine Exploration scooped up its cargo of 500,000 silver and gold coins from the shipwreck at the bottom of the sea.
Triumph came when the US justice system confirmed that the treasure belonged to Spain, in a ruling released in February 2012. But there was one more affront to come: a Spanish court has just definitively shelved a case into alleged crimes committed by the US treasure hunters as they were removing the coins. After a tortuous 14-year investigation, a courtroom in Cádiz has been left with no option but to let the probe die, albeit admitting its "bafflement" and "anger" over what it considers "unusual proceedings."
At the same time as the legal process began in Florida to determine who was the rightful owner of the rescued treasure, Odyssey or Spain, a court in La Línea de la Concepción, in the southwestern Spanish province of Cádiz, began investigating whether the then-CEO of Odyssey Marine Exploration, Greg Stemm, and his team had committed any criminal offenses when they removed the haul from the shipwreck. Among the potential crimes were damaging an archeological site and smuggling.
The fact that the 500,000 pieces of silver and gold were returned to Spain in February 2012 – nearly 17 tons of material, which are now held in the ARQUA underwater archeology museum in Cartagena – is proof that the legal battle in the United States ended well for Spain. But the latest decision in the Spanish case, to which EL PAÍS has had access, leaves no doubt that the investigation into potential crimes has definitively been shipwrecked.
The three judges who were responsible for the case found that the shelving, which cannot be appealed, is based principally on the fact that the potential offenses have now exceeded the statute of limitations in Spain for trial. And the slow process of the probe, according to the judges' writ, was due to the failure of the US justice system to respond to the letters rogatory sent in 2013, and that were needed if Stemm and the rest of the suspects were to be questioned by investigators.
"In terms of the lawsuit over the coins, the United States was on Spain's side," explains Ángel Núñez, a public prosecutor who specializes in cultural heritage and who was in charge of the case until 2009. "But it is true that when it comes to targeting one of their own nationals, they are not so willing to collaborate. And given that these were US citizens who are not at the disposal of the Spanish courts…"
The Spanish court probe into Odyssey had already entered into a tailspin before this latest ruling. In December 2016, another judge in La Línea dismissed the case. The private prosecution, which was brought by the company Nerea Arqueología Subacuática, appealed the decision but it was rejected. In a new attempt to not let the legal process die, archeologist Javier Noriega, one of the heads of this small company based in Málaga, took the case to the High Court of Cádiz province, in La Línea, the one that has definitively shelved the proceedings.
In their ruling, the judges add that they share "with the appellant his surprise, confusion and even anger for the, shall we call it, unusual proceedings with this case, at least since the year 2013." The magistrates do not go so far as to specify what prompted them to feel this way.
Archeologist Javier Noriega believes that he knows all too well what they are referring to. He and his colleagues decided to take up the case – represented by the attorney José María Lancho – as a "professional and moral obligation." They have since seen how "all of these years can be summed up by the end: exceeding the statute of limitations." "They avoided entering into the substance of what happened to Spain's cultural heritage," the expert complains.
These unusual proceedings in the investigation which the judges mention and that Noriega suffered first-hand were reported on in the Spanish press. In March 2012, a former legal representative for Odyssey, with no authority, entered the courtroom when the judge was absent and persuaded court workers to photocopy the entire findings of the legal investigation so far, as was reported by the Spanish daily Abc at the time. According to Abc, such an action would have allowed Odyssey to prepare a defense against the findings of Civil Guard investigators and decide whether or not to actually take part in the trial.
The actions of the representative were very serious, taking into account that the probe was counting on a protected witness: a diver who had been threatened for having denounced Odyssey, given that he had knowledge of some of its activities in Spanish waters.
Now Noriega, 46, is gloomy about the end of a process that has occupied a significant part of his career. "As people who love our profession, it's frustrating," he explains. "It ends up being a defeat for all of us, for culture and for society. And if as well as that, the person responsible has gone unpunished, because of the statute of limitations, that's very sad."
Despite the legal setback, the archeologist argues that the court probe contains "evidence of all kinds, archeological, from witnesses, technical, juridical, and a ton of resounding questions that deal with what supposedly happened with an overwhelming truthfulness."
The expert believes that an opportunity has been missed by Europe to convey "a clear message to the thieves who have spent years destroying the history of those shipwrecks from the modern era all over the world."
Odyssey Marine Exploration never had any interest in the Spanish frigate beyond the cargo of silver and gold that it was carrying. That was made clear by the destruction caused by the company in the archeological area where the remains of the 275 people killed in the attack in 1804 lay. "When an archeological site is plundered, it is destroyed forever," states Noriega.
After the site was looted, ARQUA led a scientific excavation that was carried out in three campaigns – from 2015 to 2017 – in which the remains of the shipwreck were documented and the items that the treasure hunters left behind were removed. These included cannon, cutlery and other everyday objects from life on board. The expedition also achieved the challenge of descending 1,130 meters underwater, the maximum depth achieved until that point during a subaquatic arqueological mission by a European country.
While the damage done to a historical site such as the Mercedes shipwreck will not result in a trial or convictions, Núñez believes that the consequences of the process "were positive, from a legal and global point of view." Noriega goes even further: "Spain and its coasts are, today, possibly the best protected and safest in the world with regard to the protection of cultural heritage against looting."
Since the Odyssey case, the classification of offenses against historical heritage in Spain has improved, new archeological maps have been created, there is better coordination between administrations, and there is greater social awareness about this kind of offense. It was precisely these weaknesses that the treasure-hunting company Odyssey made use of to make off with the coins. In fact, the activity has presumably lost its appeal not just in Spain but also elsewhere, given that the American company has since abandoned its treasure-hunting activities and is now focusing on underground mining.