This US city was working to cut its police budget in half – then violent crime started to rise | US policing
Since the visceral video of George Floyd pinned beneath a police officer's knee sparked massive uprisings in US cities last summer, movements to defund police departments have grown from siloed local campaigns into a national movement. But in multiple cities, this work is being done amid a disturbing rise in gun violence that is affecting the same Black and Latino communities most affected by police misconduct.
While some crime survivors support shifting resources from police and into prevention and healing services, others who have lost loved ones to shootings and live in high-crime areas worry that depleting police budgets without proven alternatives to fill any gaps will make Black and brown communities less safe.
And the further localities dive into the logistics of transforming public safety and lessening reliance on police, the more questions abound. Who are people to call after a shooting? How do we get the most-affected communities to trust new alternatives? How can we go beyond typical reforms into real, radical transformation?
"It's a scary moment. The anxiety is in not knowing what the outcome of all of this is gonna be," said Keisha Henderson, a resident of East Oakland, California.
Henderson, 28, said she has had to deal with bullets flying past her windows and the frustration of slow and sometimes nonexistent police responses to gunfire and other problems. Oakland is experiencing a 314% increase in homicides compared with the same time last year, and a 113% increase in firearms assaults.
Henderson protested alongside thousands of others last summer but said she didn't want to see total abolition of police – at least until there are "stress-tested" alternatives in place. She is one of 17 members on Oakland's Reimagining Public Safety Taskforce, an official board established last year which is currently parsing through dozens of recommendations to decide which ones they will present to the city council for adoption in the upcoming budget. Oakland's goal is to cut police spending by 50%, or $150m a year.
"We can do all these pilot programs but there has to be a balance between holding police accountable to Black residents, while also making sure we are protected some way," Henderson said. "We need to reallocate and rebuild our communities but we do not need to completely abolish the police so that everything goes haywire."
At its purest, defunding police is a goal made up of many steps that organizers hope will lead to the complete abolition of police departments, prisons and other carceral systems. But while the proposals put forth in cities like Oakland to reduce police spending – like shifting drug and mental health calls to non-police responders – align with the core principles of police abolitionists, the word "defund" is rarely used by city officials. Most cities have opted for terms like "reimagine" and "reinvest" to describe the work.
"The contradictions and dilemmas are the starting point: you have to meet folks where they are and there has to be space for conversation, critique and pushback that is rooted in a love of one's community," said Nikki Jones, a professor of African American studies at UC Berkeley.
Cities including Austin, Texas, and Los Angeles, have also launched campaigns similar to Oakland's to "reimagine public safety". But like Oakland, they are also struggling with increases in gun violence.
Officials in Austin recently cut $20m from its police budget by cancelling cadet programs and certain contracts after homicides hit a 20-year high last year. The money shaved from Austin's police is going toward violence prevention, victims' services and substance abuse programs. In Los Angeles, where homicides topped 300 for the first time in a decade, the Los Angeles unified school district divested $25m from the school police program and shifted it toward Black student achievement.
Supporters of defunding the police don't see a contradiction in these new investments and hope non-police prevention programs will better address the root causes of violence.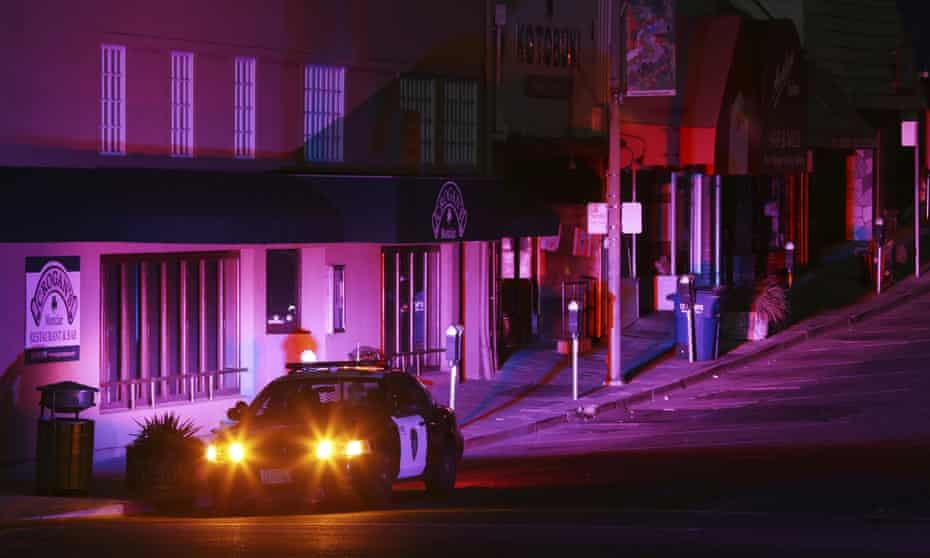 "When we talk about defunding police we have to be very sensitive to victims of crime and we need to hold space for healing," said Saabir Lockett, director of the Faith Alliance for a Moral Economy and member of the Defund OPD coalition in Oakland, California. "I think it's both and, not either or: how do we defund the police and reinvest in our communities?"
"Gun violence is often used to shut down the conversations it takes to reimagine public safety. It's exploitative and treats folks' experiences in a superficial way," said Jones. "There's a suggestion that even talking about defunding police makes gun violence more likely to happen even when there's little evidence to show that that's true."
In Oakland, Defund OPD, a five-year-old campaign housed within the Anti-Police Terror Project (APTP), is a leading voice in the city's efforts to reduce police spending and invest in areas such as housing, unarmed mental health responses and violence prevention programs.
The campaign began in 2015, a year that the APTP co-founder Cat Brooks refers to as a "bloody" one. The city's police department killed 11 people and the following year was embroiled in scandal after officers sexually exploited and trafficked a teenager. Since their defunding effort launched, APTP has kept sustained pressure on city officials to cut the department's budget by at least half.
"The goal is to interrupt and respond to state violence," said Brooks, a longtime Bay Area social justice organizer and outspoken advocate for families who have lost loved ones to police violence. "We're good at responding but the only way you get to interruption is to reduce the number of interactions with police."
Last summer, as protest filled Oakland's streets and calls to defund OPD reached city hall, the number of murder victims continued to rise, with homicides reaching 107 by the end of the year compared with 75 the year before.
At the end of July, the Oakland city council established its reimagining taskforce and filled its ranks with residents with varying and sometimes opposing views on the best ways to serve local communities.
On Wednesday the city's Reimagine Public Safety taskforce finished approving dozens of recommendations to take to city council. Upping investments in proven community violence prevention strategies and creating a program to respond to mental health crises without police present are included in the panoply of alternatives.
Even with these lofty goals and efforts to acknowledge the heavy toll of gun violence, several members of Oakland's taskforce remain uneasy about measures that would significantly cut police presence, especially as the city loses ground in its years-long struggle to reduce gun violence.
"We're supposed to address it all: the nonsense in policing and the nonsense in the community that is hurting us all. But it feels like the community issue is something that no one wants to touch," echoed Antoine Towers, chair of the Oakland Violence Prevention Coalition, a non-law enforcement collective striving to interrupt cycles of violence.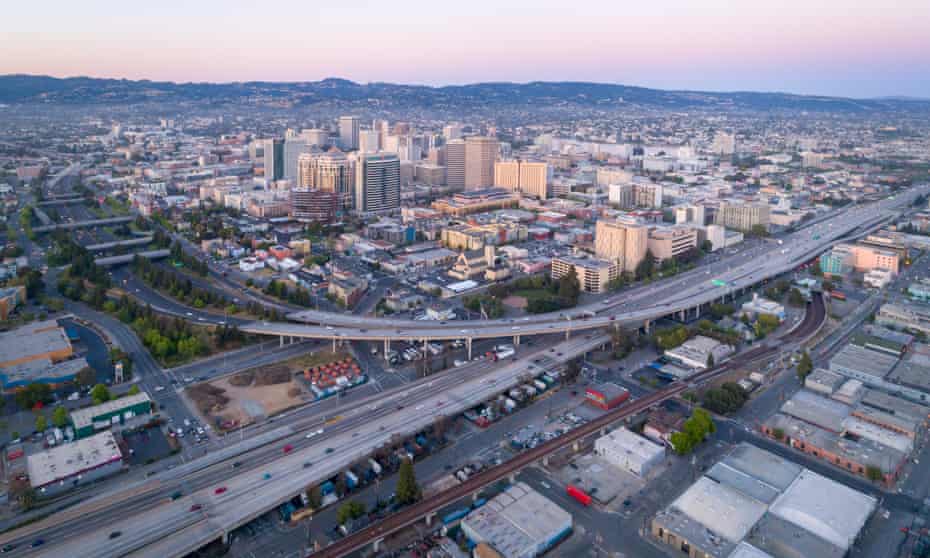 Once California's shelter-in-place order began, gun violence in the San Francisco Bay Area began to creep upward, and by the end of 2020 homicides – mostly by firearm –were up 35% compared with the year before. The increase was exceptionally painful in Oakland where gun deaths had been on a steady decline since 2012 and were on track to reach record lows in 2020.
So far this year, 29 people have been murdered in the city, 22 more deaths than last year in the same time period, according to the police department.
This period of gun violence led five Black members of Oakland's Reimagining Public Safety Taskforce to write a letter to the group's 12 other members expressing their concern that "even more lives will be lost if police are removed without an alternative response being put in place that is guaranteed to work as good as or better than the current system".
"I support the goal of defunding. It's necessary and we can't keep spending half of our general fund on police. But the reality is that people are dying," said John Jones III, taskforce member and one of the letter's signatories. Jones represents East Oakland, a neighborhood that has long struggled with gun violence and safety issues. He worries that divestment from police is outpacing the creation of surefire alternatives that have the capacity to deal with the city's gun violence, homelessness and other quality of life issues.
"I'm not building a case for policing, I just want people to understand the gravity," Jones continued. "We have to demonstrate why police aren't the best option but we have to approach it like methadone: by weaning people off of police."
Back in 2019, APTP had launched Mental Health First (MH First), an independent mental health response program. The first branch launched in Sacramento in early 2020 and another in Oakland was born later in the year. Through the program, a paramedic, mental health professional and security personnel are dispatched to the scenes of crises ranging from domestic violence to psychiatric emergencies in lieu of police.
Brooks hopes that this program and similar models will be scaled up and implemented at the scenes of shootings and available in the aftermath.
"Marginalized folks are dealing with heavy amounts of trauma from living in communities where violence happens but when a shooting happens we send 8,000 cops but no trauma counselors," Brooks said.
Now elements of this abolitionist ideal are being codified in city government. Earlier this week, Oakland's city council voted to create the Mobile Assistance Community Responders of Oakland program, known as Macro, a civilian first responder team housed within the city's fire department. Trained in medicine and mental health, the team will respond to 911 calls where there isn't a threat of violence, many of which could involve helping people experiencing mental health crises. The Macro program is being funded with $1.8m that could have otherwise gone to policing.
***
Conservative news media, officials and police unions have seized on the losses of life and injuries in cities like Oakland to place blame on the shoulders of those calling for and taking steps to defund police. Clinicians and gun violence interrupters, however, point to the disruption of in-person violence intervention work and closures of safe havens like schools and community centers as more likely culprits for a portion of the deadly incidents.
But dissent around defunding police based on gun violence is not limited to those who use it as a means to undermine efforts to reallocate money from police departments.
Sylvia Bennett-Stone's daughter was shot and killed in Alabama in 2004 and since then she has worked to connect other crime victims with healing services. She is also the executive director of Voices of Black Mothers United (VBMU), a group that advocates for women who have lost children to gun violence.
"It's been disheartening to see the numbers increase, especially among innocent children and it would be devastating to any community to defund or weaken the police force," she said.
The group, which began in January this year, has also been outspoken with their opposition to any moves to take money out of police departments. Instead they want more funding for police training and to improve response times.
"We don't support reallocating policing funds even to our organization," Bennett-Stone continued. "We're hoping that some of the police funds that are already available can and should go toward programs within the department for better training and learning how to respond to the community."
Organizers in cities like Oakland insist that these difficult conversations do not represent an impasse that leaves the most vulnerable with abysmal options: either keep police in neighborhoods at the current or higher levels or defund and be subject to shootings and violent crime.
"Defunding was a national campaign but it's a local process," Jones, the Berkeley professor, added. "Even with the outright dismissal of Defund the work is continuing, and we're beginning to see the kind of policy changes that we wouldn't have seen had the summer of 2020 not been what it was."
'I was born a fighter': the champion boxer changing young lives in Zimbabwe | Global development
Beneath a corrugated iron roof in the crowded Harare suburb of Mbare, a group of boys darts back and forth across a smooth concrete floor, firing a series of rapid punches into the air.
A wiry older man, dressed in low-slung tracksuit bottoms and flip-flops, watches their moves, encouraging them to "Jab! Jab! Jab!".
It's a long way from a glamorous black-tie occasion in Glasgow in January 1998, when Arifonso Zvenyika beat Scotland's Paul Weir to take the Commonwealth flyweight title for Zimbabwe.
Nicknamed "Mosquito" – reflecting his 50kg fighting weight and his deadly skills – Zvenyika is one of the country's most successful boxers.
However, there is little to show for those early triumphs. Now 45, Zvenyika lives hand to mouth, hustling like so many others in a country where up to 90% of working-age adults are not formally employed.
When he's not struggling to put food on the table for his own family, he trains young people for nothing at the Mosquito Boxing School of Excellence.
"I grew up without anything – even now I don't have anything, but I can share boxing with less privileged children," says Zvenyika, who is proud to have been born and raised in Mbare.
"The champions always come from the ghetto," he says.
Three times a week, up to 20 young people – aged from eight to their early 20s – gather for fitness training and to develop their technical skills.
Zvenyika says that he particularly focuses on boys and young men who struggle to remain in school and spend time on the streets.
"Some of the kids are totally poor and not even going to school. Some draw back from training as they don't have shoes," says Zvenyika.
One of the boys, 16-year-old Noel Sunday, says: "Both my parents are unemployed. I only did four years of school. I haven't done my O-levels."
A chalkboard in the gym reminds the young boxers to "Go hard or go home" and lists 10 rules. Eating, smoking and even laughing and jokes during sessions are prohibited.
"Boxing not only teaches discipline, but also positive values. It's a low-cost, high-impact sport," says David Mutambara, a former chair of Zimbabwe's Sports and Recreation Commission.
"But there is a scarcity of resources in this country. We get people who have natural, raw talent. The skills development needed to polish that raw talent is lacking."
Zvenyika is reliant on others to provide training space, and is constantly on the hunt for more equipment. The school is short of gloves, pads, punchbags and headgear.
The rest of the time he spends looking for work.
"I'm shy to say it, but I can't afford to feed my family properly," he says. "We eat bread without butter, we drink tea without milk."
A few miles from the centre of Harare, Mbare is chaotic and densely populated. It's a first stop for arrivals to the capital who come looking for work.
"My family makes money running around the marketplace and helping to carry people's luggage," says Tatenda Kachepa, 22, who has trained with Zvenyika for five years and is one of the club's star boxers.
The pandemic pushed many people already struggling to earn a living into desperation.
"We are now 15 people living together at my father's place," says Kachepa, who is still trying to complete his schooling. "During Covid, we haven't made any money. It's been a dog-eat-dog situation."
Substance abuse, already widespread in Harare's low-income areas, has become more of a problem during the pandemic.
Illicit alcohol, marijuana and methamphetamine – better known as crystal meth or by its street name mutoriro – are all popular among young people.
"I've been there myself," says Zvenyika of his own drug-taking past. "It hurts me to see these young kids doping. I'm trying to find ways to stop them."
Zvenyika's story is a familiar one – from rags to riches, followed by a slide into bad choices and prison.
"My mother tried her best, but she didn't have money to send me to school," says Zvenyika, who turned professional at 17. "I took up boxing as something to resolve my pain and calm me down."
After his talent took him to Zambia and Australia, as well as to Scotland, Zvenyika crashed back down to a very different reality.
Accused by a neighbour of stealing a radio – Zvenyika insists he was framed – in 2000, the boxing champion was sentenced to two and a half years in prison.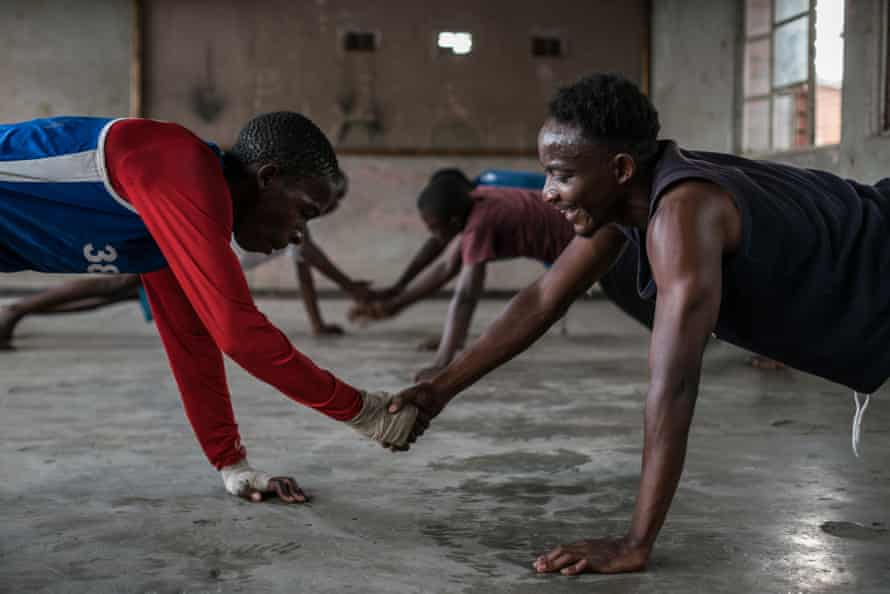 Although he continued to fight after his release, Zvenyika's imprisonment – and a stroke while in jail – effectively ended his professional career.
"I've been in prison, in hospital, in a hooligan's cell. I don't want others to fall into that pit," says Zvenyika. "I'm trying to move them to be good people."
And he is confident that Mbare's younger generation has sporting potential.
"People paint a bad picture of Mbare, but it's a talent hub," he says. "Young guys can get into bad things, but training keeps them busy."
Strict lockdowns closed the club for much of the past 18 months, but as of last month Zvenyika has welcomed back his young students.
He is determined to keep the Mosquito boxing school open, despite the challenges.
"I was born a fighter and I'll die a fighter," he says. "Boxing might leave me, but I'll never leave boxing."
Le Pen vows to 'dismantle' wind-power plants
French far-right leader Marine Le Pen has vowed to tear down wind turbines in France if voted president. "If I am elected, I will put a stop to all construction of new wind parks and I will launch a big project to dismantle them," she said on RTL radio Thursday. "Mme. Le Pen would cause blackouts," French environment minister Barbara Pompili said, as wind-power creates 8 percent of France's electricity.
Has Interpol become the long arm of oppressive regimes? | Interpol
Flicking through the news one day in early 2015, Alexey Kharis, a California-based businessman and father of two, came across a startling announcement: Russia would request a global call for his arrest through the International Criminal Police Organization, known as Interpol.
"Oh, wow," Kharis thought, shocked. All the 46-year-old knew about Interpol and its pursuit of the world's most-wanted criminals was from novels and films. He tried to reassure himself that things would be OK and it was just an intimidatory tactic of the Russian authorities. Surely, he reasoned, the world's largest police organisation had no reason to launch a hunt for him.
In the months that followed, Kharis kept checking Interpol's gallery of thousands of international fugitives. He finally came across his mugshot, glaring back at him like a hardened criminal. "My God," he exclaimed, now terrified.
"This guy is a terrorist; that guy is a murderer; this guy abducted children – and there's me," he remembers thinking as he looked through the Interpol register.
It was while running a large construction company in Russia that Kharis first found himself on the wrong side of the authorities. His firm, ZAO Rosdorsnabzhenie, had a government contract in 2010 to renovate shipyards near the far eastern city of Vladivostok. He says his business partner, Igor Borbot, told him about high-level officials embezzling money from the project.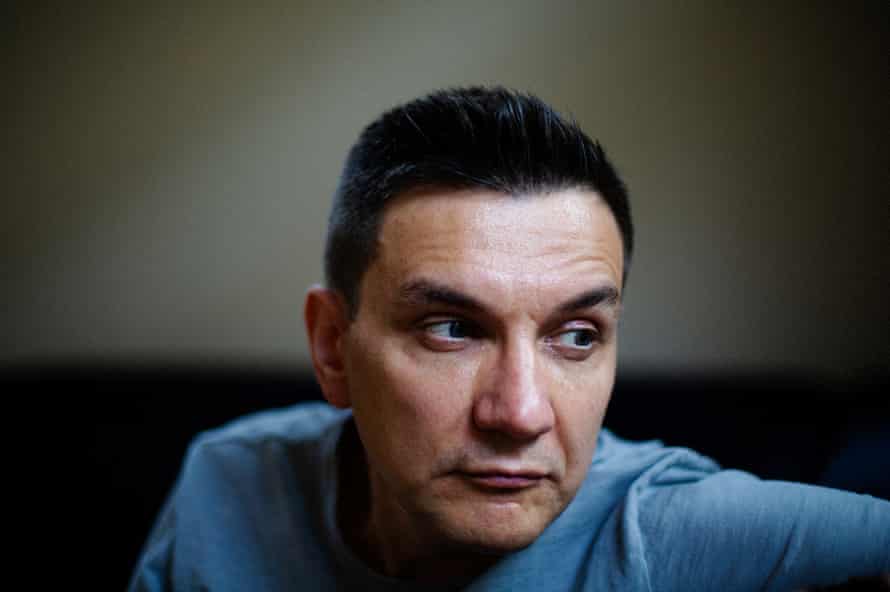 Kharis says he was targeted after he threatened to speak publicly about the ministerial corruption and refused to give false testimony against Borbot. Kharis says agents from Russia's Federal Security Bureau told him during interrogation in 2013: "Your partner is going down – you can help us or you can go down with him."
He had hoped – naively, he says now – that investigations in Russia would clear his name. The Interpol notice confirmed he was wrong. It outlined major fraud charges carrying a 10-year prison sentence, alleging that Kharis was part of a "criminal group" that had stolen tens of millions of pounds from his own company.
Ted Bromund, who testified in Kharis's case in the US as an expert witness, spent days scrutinising the case files and came to believe that the charges were baseless. "They don't seem to have any substance whatsoever," he says.
Bromund, an international affairs specialist with a rightwing US thinktank, the Heritage Foundation, concluded that this was the latest in a pattern of Russian attempts to weaponise Interpol with trumped-up requests to arrest its nationals. According to the US rights organisation Freedom House, Russia is responsible for 38% of all public red notices.
Far from indicating that Kharis had committed a crime, Bromund wrote later in his testimony, the notice "proves only that the Russian Federation filled out the appropriate Interpol form". Interpol declined to comment on Kharis's case, beyond confirming the status of his red notice.
US immigration authorities did not share this view of Interpol's request, however. The Department of Homeland Security used it to argue that Kharis was a "flight risk" and he was detained in San Francisco in 2017. Kharis spent the next 15 months in California prisons.
His wife, Anna, published a blog during this time. "Many tears and sleepless nights followed," she wrote of his detention, telling the children their father was away on a business trip. She describes Kharis as "a caring father" who would "spend the night rocking the cradle and then head off for his business early in the morning". He called every night to tell their two young children everything was OK. But with no release date, prison took its toll.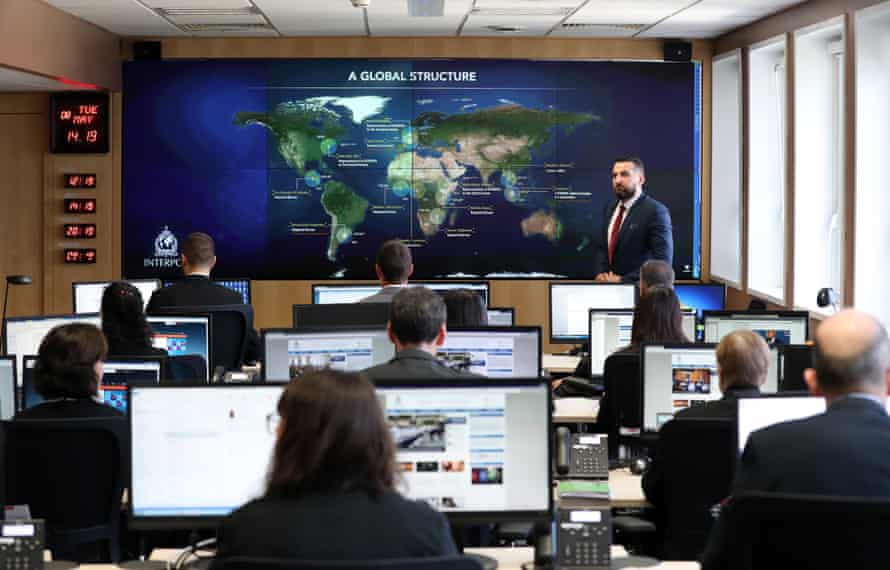 ---
First mooted in 1914, Interpol was established in 1923, in large part to stop people from committing crimes in one country and fleeing elsewhere with impunity. The organisation has been misused by oppressive regimes before – in 1938, the Nazis ousted Interpol's president and later relocated the organisation to Berlin. Most countries withdrew and it ceased to exist as an international organisation until after the second world war.
The 194 member states support searches for war criminals, drug kingpins and people who have evaded justice for decades. Its red notices are seen as a vital tool and the closest thing to an international arrest warrant, leading to the location of thousands of fugitives each year.
Red-notice subjects have included Osama bin Laden and Saadi Gaddafi, the son of Libya's former dictator. As criminals move around an increasingly interconnected world and terrorist incidents increased, the use of Interpol's system has mushroomed. In the past two decades, red notices increased tenfold, from about 1,200 in 2000 to almost 12,000 last year. (There are also other forms of Interpol notices, such as yellow for missing children, black for unidentified dead bodies.)
Alongside the growth of the most-wanted list, international legal experts say there has also been an alarming phenomenon of countries using Interpol for political gain or revenge – targeting nationals abroad such as political rivals, critics, activists and refugees. It is not known how many of roughly 66,000 active red notices could be based on politically motivated charges; Interpol does not release data on how many red notices it rejects. But a number of reports, including from the US Congress, the European parliament and academics have documented the misuse of Interpol in recent years. Bromund says: "I don't think there's any dispute that […] the number of abusive red notices is growing."
Seeking to manipulate Interpol is a feature of transnational repression, in which countries extend their reach overseas to silence or target adversaries. Tactics range from assassinations, poisonings and dismemberments to blackmail, spying on citizens' phones abroad and threatening families left behind. The methods may differ, but they are intended to send a similarly menacing message in an era of global movement: you may leave your country but you can still be punished.
Interpol's move earlier this month to reinstate Syria's access to the organisation's databases and allow it to communicate with other member states was strongly criticised by opposition activists. Anas al-Abdah, head of the Syrian opposition's negotiating body, said Interpol's decision had given Bashar al-Assad's regime the data-based means to wage another war against the Syrian people.
Toby Cadman, a British barrister working on Syria-related war crimes prosecutions, said in response to the decision: "Interpol's systems are opaque, with no real oversight or accountability, and routinely abused by states like Syria.
"It's quite straightforward to get a red notice issued – you don't need to provide that much information, and Interpol is underfunded and understaffed," he said, but added: "Getting a red notice removed, even in European countries such as the UK or the Netherlands, can be slow and difficult."
A red-notice subject's fate can vary wildly. Some countries see red notices as an alert system while others treat them as arrest warrants, incarcerating people or co-operating with extradition proceedings against them. People may have their assets frozen, their passports confiscated and their movements restricted – as well as the reputational damage from being designated as an international criminal.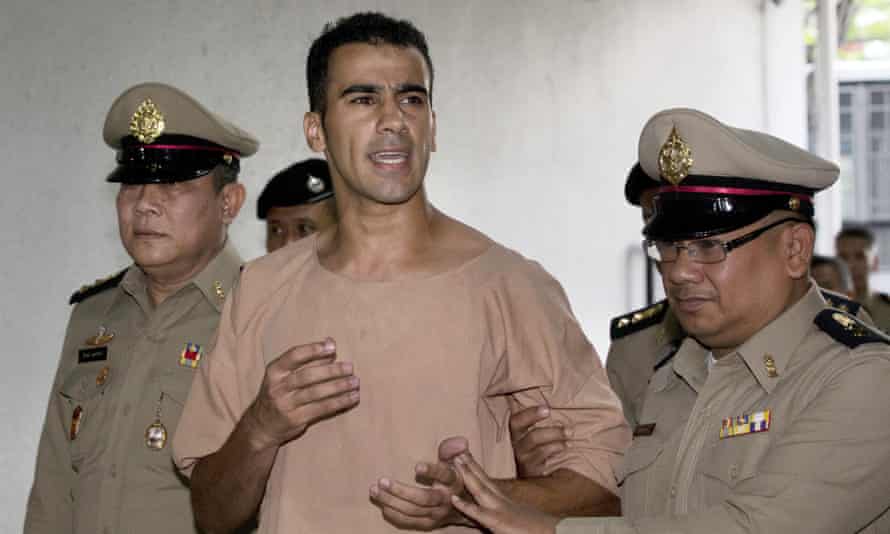 Some first learn of their Interpol wanted status when they cross a border. For Hakeem al-Araibi, a Bahraini footballer living as a political refugee in Australia, it was on his honeymoon in Thailand in 2018. He was arrested with his wife after Bahrain issued an Interpol notice accusing him of vandalism. (Al-Araibi fled Bahrain after athletes who took part in pro-democracy protests were arrested, beaten and allegedly tortured while detained.) Interpol revoked the notice when Australia notified it of al-Araibi's refugee status, but that did not prevent al-Araibi from spending 76 days in Thai prisons. Al-Araibi's case is one of several to have sparked a public outcry in recent years.
Another political activist pursued abroad through Interpol's red notices was Petr Silaev, a Russian environmentalist and anti-fascist who was charged with "hooliganism" after demonstrating in 2010 against plans for a motorway to be built through the Khimki forest outside Moscow. He fled the country as the Russian authorities rounded up fellow protesters and was granted political asylum in Finland. In 2012, however, he was arrested in Spain after an Interpol alert and detained in a high-security prison. He spent months fighting extradition to Russia.
The human rights organisation Fair Trials said Interpol's decision had left Silaev under threat of arrest whenever he crossed a border and called on the organisation to justify its decision and "explain whether it is helping Russia to pursue anyone else across the globe on hooliganism charges".
In the UK, Benny Wenda, a separatist leader from West Papua who escaped from prison in Indonesia and was granted asylum as a political refugee, had a politically motivated red notice issued against him by Indonesia. It was later deleted.
"We must not misuse international organisations like Interpol for such purposes," said the then German chancellor Angela Merkel, after a Turkish-born German writer, Doğan Akhanlı, was arrested in 2017 on the back of a Turkish Interpol notice while on holiday in Spain.
However, only three months ago, Moroccan authorities arrested Yidiresi Aishan, an Uyghur activist, after China sought his extradition; Interpol later cancelled Aishan's red notice after a review but he still faces the threat of deportation to China. Last month Makary Malachowski, a Belarusian opposition activist who had fled to Poland, was detained in Warsaw after Alexander Lukashenko's government issued a red notice.
---
"People expect you're not going to believe them because what has happened to them is so crazy," says Michelle Estlund, a Florida lawyer representing wrongfully accused clients wanted through Interpol.
Estlund began helping Interpol-targeted clients 12 years ago, when a Venezuelan woman facing a red notice accusing her of fraud sought the criminal lawyer's help. Estlund initially refused but has since worked with red-notice subjects from Russia to Ecuador, and remains shocked by how the law can be misused.
The rise of online platforms for dissidents to criticise governments is fuelling a desire to shut down opposition voices, she says. "It's just so against what we expect to see in any justice system, even abusive ones. The things the client goes through before they get to me are mind-boggling."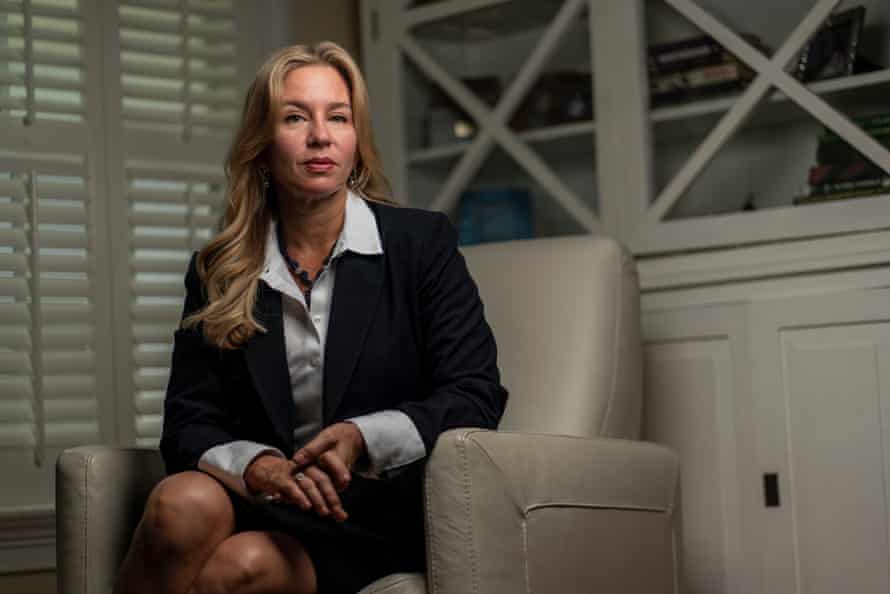 Interpol's constitution forbids the organisation's use for political matters and it announced in 2015 that it would remove a red notice if that person had been recognised as a refugee. Its work must also fall within the spirit of the Universal Declaration of Human Rights, which demands fair trials and free speech, and prohibits arbitrary arrests. Interpol says it screens every wanted-person request. In an organisation with such seemingly clear safeguards, what is going on?
Weeding out questionable requests for international arrests falls to a specialist squad at Interpol's Lyon headquarters, created in 2016. Turkey says Interpol has rejected 773 requests to detain people over suspected links with the popular movement Hizmet, led by the US-based Turkish cleric Fethullah Gülen, a former ally of President Recep Tayyip Erdoğan (Interpol confirmed the figure was more than 700). Turkey's government regards members of the Gülen movement as a terrorist group responsible for plotting the failed 2016 coup and has criticised Interpol for hindering its prosecution efforts. There have been reports that Ankara attempted to upload as many as 60,000 names to Interpol, including via its stolen-passport database, but the organisation denied that figure.
Interpol's interventions against Turkey are among a number of publicly known examples of the organisation's efforts to stop politically motivated notices in recent years. Yet some fear Interpol too often believes its members are working in good faith and providing it with accurate information. "Interpol is there to help the police do its work under the assumption that the police does its work honestly," says Rutsel Martha, Interpol's Dutch former legal chief and author of a study of the organisation. "That's the system, so the first reaction is to do with the immediate situation, then legal controls kick in later in the process."
Among the easiest ways to craft misleading arrest requests is to accuse people of financial crimes such as money laundering, whereas a murder charge requires evidence of a dead body and political charges may break Interpol's rules. "It's very easy to either fabricate or manipulate information to create a charge of embezzlement or misappropriation or gaining unjust profit," says Estlund. When she looks into red notices, she often finds charges to be unsubstantiated.
What critics regard as a low level of proof required for a red notice can be seen in the case of a Turkmen human rights activist, Annadurdy Khadzhiev, who was detained in Bulgaria in 2002 over an Interpol notice accusing him of embezzling $40m (£30m) from Turkmenistan's central bank. The alleged theft, however, took place four years after Khadzhiev had stopped working there. "It was objectively impossible for him to have committed the said crime," according to the findings of a Bulgarian prosecutor cited in a 2014 European court of human rights judgment.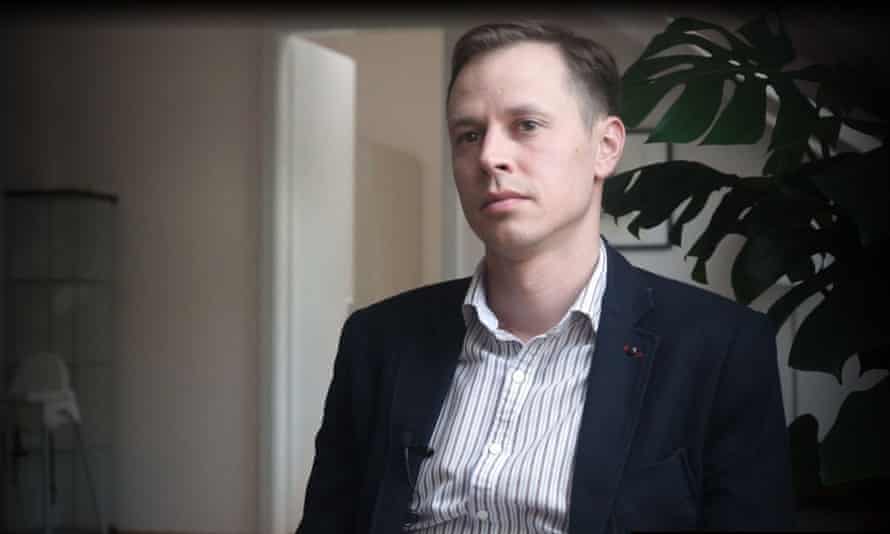 A less-formal Interpol option for hunting fugitives, called "diffusions", are often regarded as more vulnerable to misuse. Through these alerts, Interpol members can send arrest requests directly to each other. That is how Nikita Kulachenkov, a Russian-born Lithuanian refugee, spent several weeks imprisoned in Cyprus, after he was detained at the airport in 2016 en route to visit his mother.
Kulachenkov faced a five-year prison term in Russia for allegedly stealing a street artist's drawing. His Interpol alert was issued after he began working on investigations for the Anti-Corruption Foundation in Russia, founded by the opposition politician Alexei Navalny, who was poisoned with the nerve agent novichok last year and is now imprisoned in Russia.
Kulachenkov claims he found the poster on a street and is adamant that the poster's value was invented to create a politically motivated charge. He was investigated by Russia's top prosecutors, who raided his Moscow flat. More than a year before his detention in Cyprus, Kulachenkov had pre-emptively written to Interpol asking it to reject calls for his arrest as he was being targeted for his anti-corruption work. Interpol acknowledged his concerns, and a spokeswoman said later that it checks all diffusions.
Now living in Berlin, Kulachenkov still fears being stopped if he crosses certain borders – Interpol data on wanted individuals can remain on national police computer systems even after it has been revoked. Kulachenkov recalls incredulous Cypriot authorities laughing at the charges against him, saying: "Russia really wants you through Interpol for €60 of theft?"
---
Interpol's secretary general for the last seven years, Jürgen Stock, is unexpectedly open about the threat to Interpol's credibility from problematic notices. He finds it frustrating that he sometimes finds out from newspapers, rather than his organisation, about wrongful arrest requests, such as those involving refugees. He says countries do not always notify Interpol about a person's refugee status, which he regards as a "shared responsibility".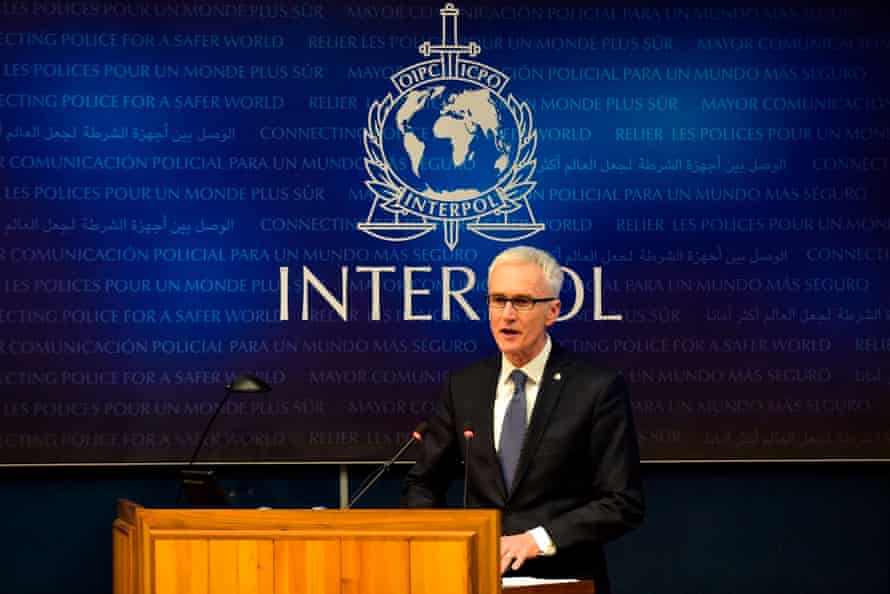 The 62-year-old has faced a "parallel pandemic" of Covid-related crimes including fake vaccines and other substandard medical products as well as fighting a wave of cyber-attacks and telecom scams. Stock describes Interpol's "bread and butter job" as targeting "child abusers, murderers, fraudsters".
Stock does not give figures about Interpol's tools being misused against political opponents and refugees but he insists that these notices are a "small number of cases" compared with the "overwhelming majority" of legitimate ones. However, even his rough estimate of no more than 5% of notices being improperly applied each year could mean hundreds of potentially wrongful arrest requests.
Under Stock, Interpol has strengthened its oversight body – the commission for the control of Interpol's files (CCF), which reviews appeals and can delete red notices – and publishes more information about decisions on complaints. He has also bolstered the specialist squad that reviews notices before they are published. Critics have welcomed the changes, but some say the system is still not robust enough. Stock acknowledges that there is more work to be done. "I don't have the silver bullet at [this] stage for what else we can do," he says, but stresses that he is committed to further strengthening safeguards, where possible, during his final three years in the post.
A key challenge, lawyers say, is how long it can take to get non-compliant notices removed – and the damage that can happen in the meantime. This was the case for Selahaddin Gülen, a US permanent resident and nephew of Fethullah Gülen who was detained in Kenya last October, after an Interpol notice accused him of sex crimes involving a minor. (He denies the charges, which his lawyer called a "false dossier".)
Seven months later, after he reported to Kenyan police in May as part of his bail requirements, Gülen was detained again and deported to Turkey. "He had been completely illegally transferred without even a Kenyan court ruling," says Nate Shenkan, research director at Freedom House. "That's a pretty obvious case of Interpol abuse."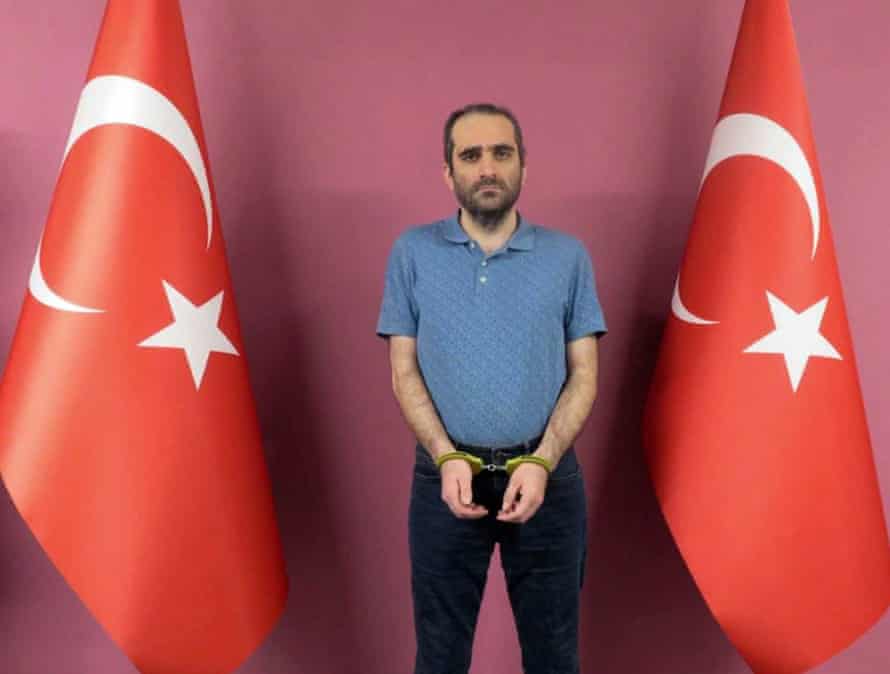 Gülen's lawyers asked Interpol to remove the red notice in December, arguing it violated rules on political motivated notices. An expert witness argued that after the 2016 attempted coup Turkey had reopened charges that had been dropped in 2008. In July, Interpol stated that Gülen's red notice had been removed. But it was too late for Gülen: he was already in Turkish custody and now faces multiple charges including for terrorism offences, according to local media. Gülen's wife has called her husband's detention and deportation from Kenya a kidnapping. "I have not heard from him since that day," she said in a video.
The CCF is composed of eight specialists who usually meet every few months. In 2018, the most recent year for which data is available, it ruled that 48% of the 346 complaints it took forward had broken Interpol's rules.
Interpol's penalties for members flouting its rules include blocking countries from accessing its databases and supervising use of its systems for up to three months. It says these are "corrective measures", not punishments, and have been in place since at least 2011.
Some countries are taking matters into their own hands to curtail abuse of Interpol's processes. In the US, a bipartisan group in Congress based around the Helsinki Commission is seeking to pass the Transnational Repression Accountability and Prevention (Trap) Act, which was proposed in 2019 to restrict arrests based on Interpol red notices and prevent foreign governments from persecuting citizens abroad.
Interpol is ultimately governed by its members, which include countries that may seek to game the system. Next month, member states' representatives will gather in Istanbul to elect the organisation's next president. Among those vying for the position, and reportedly a frontrunner, is a controversial candidate: Ahmed Naser al-Raisi, a senior security official from the United Arab Emirates who is on Interpol's executive committee. Human rights organisations and lawyers accuse Raisi of overseeing a "notoriously abusive" state security apparatus that has imprisoned dissidents and misused Interpol's red notices. A report earlier this year for International Human Rights Advisors by David Calvert-Smith, a former British judge and director of public prosecutions, concluded: "Not only would an Emirati president of Interpol serve to validate and endorse the [UAE's] record on human rights and criminal justice but, in addition, Maj Gen al-Raisi is unsuitable for the role. He sits at the very top of the Emirati criminal justice system [and] has overseen an increased crackdown on dissent, continued torture, and abuses in its criminal justice system."
---
Kharis left prison in late 2018, after a US federal judge invoked evidence of Russia abusing Interpol procedures and of "serious flaws" in its wanted-persons system. Supporters in court cheered and hugged Kharis's wife, Anna, who was in tears.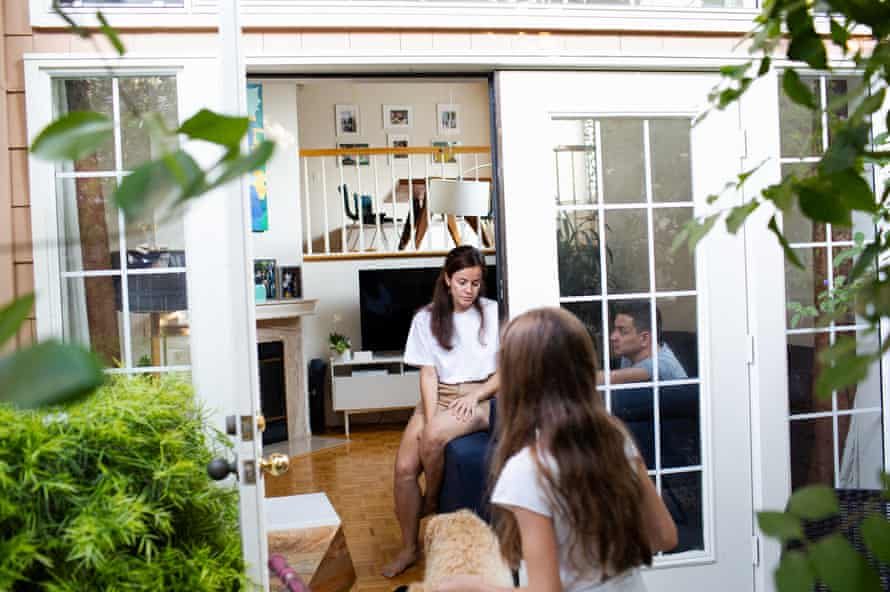 His release has not ended the judicial struggle, which one US congressman called a "harrowing tale of mistreatment". Kharis was tracked with an electronic ankle monitor until this summer, an experience he called a constant walk of shame. His movements are restricted and monitored by GPS, while he awaits a decision on his asylum request, which was initially rejected.
Now based in Palo Alto, California, Kharis is trying to rebuild his life. He has set up a virtual restaurant company and works as an accountant. This summer he took his family on holiday in California. His judicial process rolls on, marbled with wins and losses. Last summer, nine months after Kharis's appeal to Interpol and four years after his red notice was issued, Interpol told him his wanted status had been revoked. "I still think that Interpol does good," he says. "But it's too easy to abuse the system. We're talking about people's lives."