The Covid bell tolls for eastern Europe's populists
Recurrent conflict with Brussels, populism and high levels of corruption have turned Central and Eastern European (CEE) states into the bete noire of EU politics.
But despite their governments' sins, populists have held on to power in Poland, Hungary, Czech Republic and until recently, Slovakia.
The electorate has been willing to forgive these sins in return for growth rates above the EU average and minimal unemployment, ushering traditional political parties into the wilderness of parliamentary opposition.
The pandemic has now swung the pendulum of political consensus away from the populists, eroding their approval ratings ahead of key parliamentary elections in 2021 and 2022. But to capitalise on this, traditional political parties will have to restyle themselves as "anti-populists".
Pandemic: bad for everyone, worse for populists
Like with much else, coronavirus has had a transformative impact on CEE politics, highlighting weaknesses in populist governance and messaging.
This is most obvious in the Czech Republic, which handled the first wave of pandemic well, but subsequent mismanagement has propelled it to the second highest infection case in Europe, only behind Montenegro.
Czech prime minister Andrej Babis' approval ratings have sunk as fast as second wave infection rates have gone up, and his party, ANO, looks set to be overtaken by the opposition in opinion polls for the first time since 2013.
While non-populist governments have also demonstrated their fair share of mismanagement during the pandemic, such incompetence at times of crisis is more damaging for populists than traditional politicians.
This is because populists' appeals to common sense, get-things-done approach to government is a key tactic in how they set themselves apart from the 'out-of-touch' establishment.
Indeed, in the US, Donald Trump's mismanagement of the crisis is also understood to have severely harmed his re-election chances.
Moreover, the crisis has undermined populist governments' strongest assets – economic performance.
With severe recessions hitting every EU state in 2021, it will be harder for populists to point at the sluggish growth of their western neighbours in an illustration of their own superiority.
In fact, the pandemic has underlined the economic value of the EU. Even the staunchly eurosceptic Polish and Hungarian governments were forced to compromise with Brussels over new provisions to safeguard EU values in their countries to qualify for desperately needed emergency funding.
For governments who have long-berated the EU's meddling in domestic affairs, this was a bitter pill.
One long term effect of the populist surge in the mid 2010s appears to have been the decline of the traditional political party. Traditional politicians in CEE learnt this the hard way, struggling to make any dents in the electoral performance of populist "movements".
But traditional parties have become smarter. Across CEE, they have grouped together to form anti-populist broad-tent 'movements'. In this way, they are using the populists' own tactics, styling themselves as ordinary citizens' initiatives taking on the establishment.
This strategy has already reaped fruit in Slovakia, where the aptly named Ordinary People swept into power in 2020.
Similarly in Poland's 2019 elections, the populist Law and Justice saw its grip on power weakened after the pro-EU parties formed an electoral coalition.
Appointment with voters looms
In the Czech Republic and Hungary, anti-populist electoral alliances are outperforming ruling parties. Elections in late 2021 in the Czech Republic and 2022 in Hungary may therefore prove a watershed moment for these newly-minted anti-populist groups.
But there is a key weakness in their design.
Coalitions must rest on shared policy priorities. In the case of anti-populist electoral alliances composed of right and left-wing parties, such as in Hungary, there is little to keep them together save for their opposition to prime minister Viktor Orban. If he is defeated in 2022, the coalition will likely turn into an uncomfortable, temporary marriage, akin to the US-Soviet anti-Nazi alliance.
The populist wave therefore looks to be ebbing, and will likely be defeated by anti-populist movements who have taken several leaves out of the populist playbook.
But the inevitable fragility of these new governments means that they are unlikely to stick around for long, and a new political configuration will still need to be set.
For central and eastern Europe, this is only the end of the beginning.
Missing child in Germany: German boy found alive after surviving eight days in sewer | International
German police have found an eight-year-old boy who went missing from his home in Oldenburg, a city of 170,000 people in northwestern Germany. The child, named Joe, was discovered on Saturday in a sewer just 300 meters from his house. He had survived in the sewer for eight days while hundreds of officers and volunteers frantically searched the surface for clues to his whereabouts. "Eight-year-old Joe lives!" police in Oldenburg announced on Twitter.
The boy, who suffers from learning disabilities, disappeared on June 17 from the garden of his house. Police launched a large-scale search with drones, helicopters, sniffer dogs and dozens of officers, who were joined by hundreds of volunteers. As the days passed, a homicide team joined the investigation amid growing fears that Joe – who is only identified by his first name due to Germany's privacy laws – could have been the victim of a violent crime. A witness claimed to have seen him in the company of an unidentified man and it was feared he may have been kidnapped.
"It was absolute luck," said Stephan Klatte, the Oldenburg police spokesman, said of Joe's discovery. A neighbor who was walking in the area raised the alarm when he heard "a whining noise" coming from the ground, just under a drain. When officers lifted the manhole cover, they found the boy, completely naked. He had no serious external injuries, but was dehydrated and suffering from hypothermia, for which he was taken to hospital for treatment. According to German media, he is recovering well. "If he hadn't made a sound, or if no one had heard him, we might never have found him," Klatte said.
In a statement, the police reported that they believed that Joe likely entered the rainwater drainage system through a sewer on the same day of his disappearance and "lost his bearings after walking several meters." Police have ruled out any foul play in the incident.
On Sunday, the day after Joe was discovered, police commissioned a specialized company to inspect the sewage system with a robot equipped with a camera. The robot examined the sewer between the boy's home and the place where he was found. It recorded several items of clothing, including what he was wearing when he disappeared, in a pipe about 60 centimeters in diameter that runs under one of the streets of the neighborhood where he lives with his parents. The robot found, for example, the child's vest, 70 meters from the point of entry.
Officers found an entrance to a three-foot-wide drainage channel near the farm where he was last seen on the day of his disappearance. Authorities believe the boy entered the channel while playing. After 23 meters, the tunnel leads to another narrower plastic pipe and police think it is likely the eight-year-old continued down this path. Joe was eventually found about 290 meters from where he entered the sewer system.
Police believe that Joe became more and more disoriented until he could no longer find a way out. "A first statement from the child confirms this assumption," said the statement, which does not provide more details about what he told officers. Investigators say they have not been able to question the boy in detail, as he remains in hospital. Nothing has been found to suggest that the child came to the surface in the eight days in which he was missing. In the statement, police asked that no questions about his state of health be made out of respect for him and his family.
Bereaved then evicted by in-laws: Kenya's widows fight disinheritance | Global development
Within months of the death of her husband in 2014, Doreen Kajuju Kimathi, from Meru, eastern Kenya, was told that his bank accounts had been frozen, and she had been forced out of her home by her in-laws.
The pregnant 37-year-old was left with no resources to fight back, and returned to her parents' home. "It was traumatising, and I went into depression for five years," says Kimathi.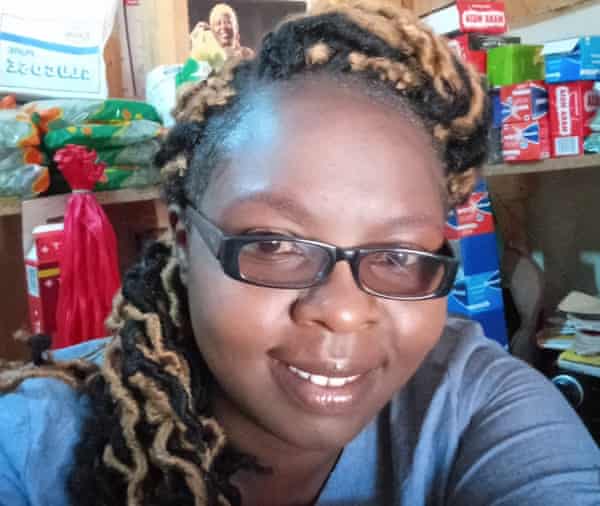 Her experience is far from unique. While Kenya protects widows' inheritance in theory, the patriarchal culture and the influence of colonial legislation that restricted married women's property rights means the law is often not enforced.
"There is an entire parallel system operating outside succession laws," says Roseline Njogu, a Kenyan lawyer. "Years of law reform have led us to formal equality, but equality of law doesn't mean equality of power, and that's where we get tripped up."
Human rights groups report that discriminatory practices in marriage limit women's capacity to own land. According to the Kenya Land Alliance, only 1% of land titles are registered to women, and another 6% are registered jointly with a man.
While children have equal inheritance rights, land is more often passed on to sons, leaving daughters with fewer assets, and making a future wife vulnerable to eviction if her spouse's family regard the property as theirs.
For young widows such as Kimathi, it can be even harder to hold on to marital property. "You're considered less entitled to it because you're expected to remarry," she says.
But a fightback is under way. Grassroots organisations are emerging all around the country to build community awareness of women's legal rights. One group, the Come Together Widows and Orphans Organization (CTWOO), has offered legal advice and support to nearly 500,000 widows since 2013.
The NGO is trying to address disinheritance at its roots. It works with other groups to increase financial and legal literacy across the country, especially among married couples, encouraging them to discuss finances openly, and to write wills.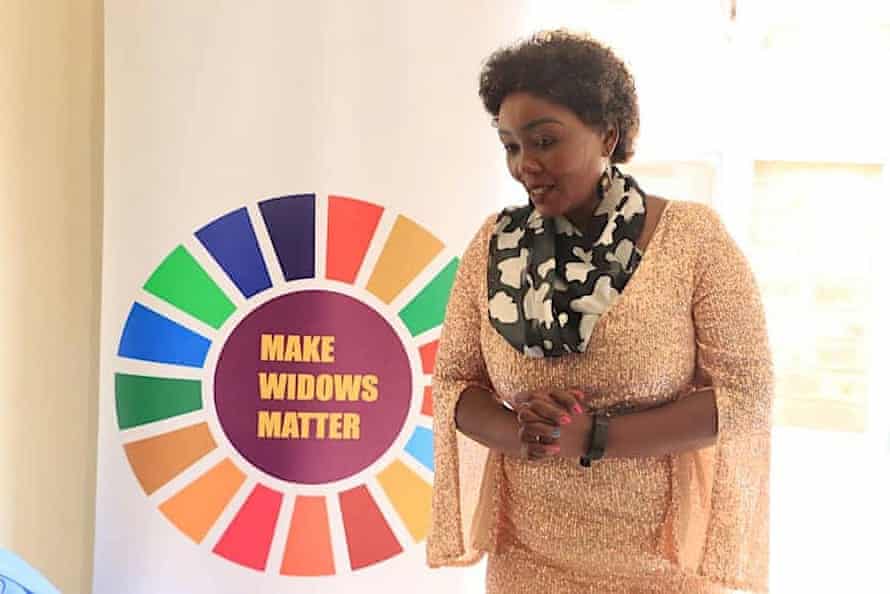 The founder, Dianah Kamande, says that – contrary to popular belief – most dispossessed widows are middle-class, like Kimathi, not poor. The poor usually have less property, and the rich have access to lawyers.
Kamande says death and estate planning are still taboo topics for many married couples, and that some people obscure their wealth. "Men keep lots of secrets about money from their wives, and trust their mothers and siblings more – who in turn disinherit the wife and children," she says.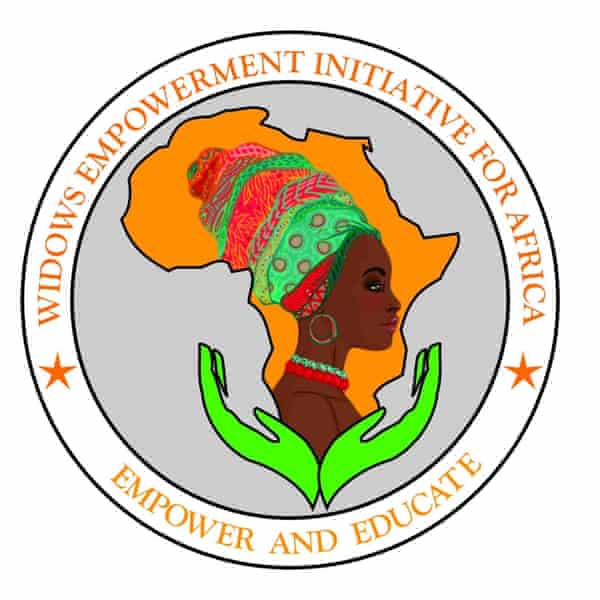 The country's Unclaimed Financial Assets Authority says it has 50bn Kenyan shillings (£347m) in unclaimed assets, and about 40% is money left by people after they die. Concerned by the rising number of unclaimed assets, research by the authority found roughly 43% of Kenyan respondents said they would not disclose their financial assets to anyone – even people they trusted.
"There's secrecy around financial investments. For many of the people who find out about the assets left by their spouse, it's a eureka moment," says Paul Muya, of the UFAA.
Five years after being widowed, Kimathi's life was still on hold. She had looked into hiring a lawyer but could not afford it. Without access to the family property, it was difficult for her and her son to get by, and she had to rely on help from her parents and sister.
But through the CTWOO, she found out that she did not need a lawyer to access the courts. She filed a claim, and within a year had gained access to almost all of her dead husband's property. Last year, Kimathi opened a bar and restaurant in Kitui, 110 miles east of Nairobi.
"It was a huge relief to get the money. Being a widow in Kenya is financially and socially isolating, and knowing what that's like pushed me to help others in the same situation," says Kimathi, who now volunteers with a widows' support group.
Sign up for Her Stage to hear directly from incredible women in the developing world on the issues that matter to them, delivered to your inbox monthly:
WHO concerned about first cases of monkeypox in children | Science & Tech
Reports of young children infected by monkeypox in Europe – there were at least four in recent days, with a fifth one recorded a few weeks ago – have raised concern about the progress of an outbreak now affecting more than 5,500 people in 51 countries.
The health organization's Europe chief, Hans Kluge, also warned on Friday that overall cases in the region have tripled in the last two weeks. "Urgent and coordinated action is imperative if we are to turn a corner in the race to reverse the ongoing spread of this disease," said Kluge.
The WHO has not yet declared the outbreak a global health emergency, however. At a meeting last Saturday, the agency ruled it out but said it could change its views if certain scenarios come to pass, such as a spike in cases among vulnerable groups like children, pregnant women and immunocompromised people. Available data shows that children, especially younger ones, are at higher risk of serious illness if they become infected.
The last known case of a child contracting monkeypox was reported on Tuesday in Spain, where a three-year-old was confirmed to have the disease. Cases in Spain are now in excess of 1,500 according to health reports filed by regional governments.
Also on Tuesday, Dutch authorities reported that a primary school student had become infected and that contact tracing had been initiated to rule out more cases within the child's close circle of contacts. On Saturday, France reported one confirmed case and one suspected case among elementary school students.
The UK has so far recorded at least two infections in minors. The first case, reported in May, involved a baby who had to be taken to intensive care for treatment with the antiviral Tecovirimat, of which few doses are available but which has already begun to be distributed in several countries. British authorities this week reported a second case of a child with monkeypox. The UK currently has the biggest monkeypox outbreak beyond Africa.
The main vaccine being used against monkeypox was originally developed for smallpox. The European Medicines Agency said earlier this week it was beginning to evaluate whether the shot should be authorized for monkeypox. The WHO has said supplies of the vaccine, made by Bavarian Nordic, are extremely limited.
Until May, monkeypox had never been known to cause large outbreaks beyond Africa, where the disease is endemic in several countries and mostly causes limited outbreaks when it jumps to people from infected wild animals.