Taliban stop Afghan women from using bathhouses in northern provinces | Women's rights and gender equality
The Taliban sparked outrage this week by announcing that women in northern Afghanistan would no longer be allowed to use communal bathhouses.
The use of bathhouses, or hammams, is an ancient tradition that remains for many people the only chance for a warm wash during the country's bitterly cold winters.
Women, who regularly use the bathhouses for ritual cleaning and purification required under Islamic law, said this was another example of the Taliban tightening its grip and infringing their basic rights. They fear the ban will be extended to other parts of the country.
On Monday, Sardar Mohammad Heydari, from the provincial branch of the Taliban's Ministry for the Propagation of Virtue and the Prevention of Vice, said women would be banned from bathhouses in Balkh and Herat provinces.
However, another Taliban commander, who spoke on condition of anonymity, told the Guardian that he did not support the decision, adding that Afghanistan's new leaders should focus on "bigger struggles".
The Taliban's takeover in August has plunged Afghanistan into a humanitarian crisis. Millions of people are facing hunger and most are unable to afford firewood or coal for heating during the colder months. The majority of households do not have direct access to water, instead having to rely on public pumps or water trucks.
The UN predicts that 97% of Afghans could be living below the poverty line by the middle of the year. Even the 40 afghani (about 30p) entrance fee to the hammam is difficult to find, but many women have been scrambling to do so anyway.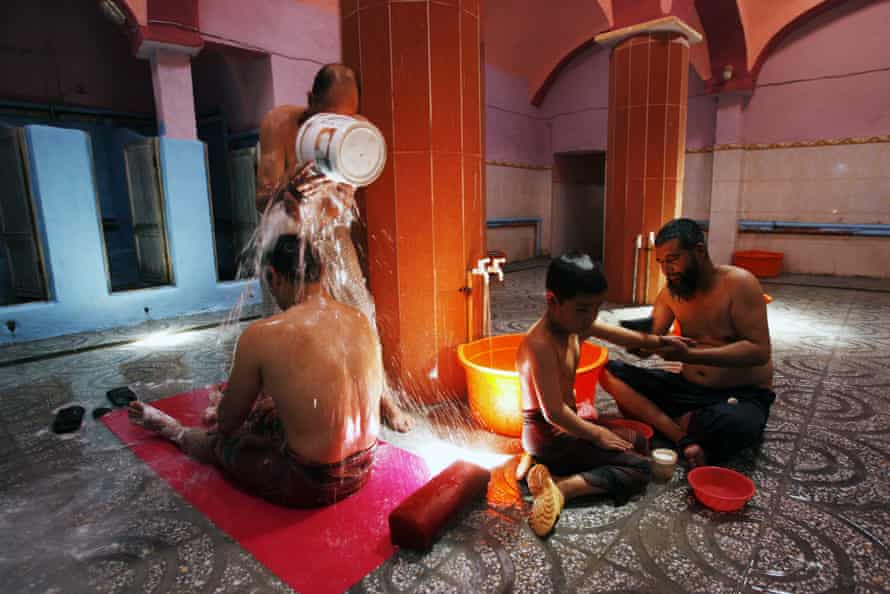 Women in the north-western city of Herat, where only 39% of neighbourhoods have adequate access to water and sanitation, reported that some bathhouses had already closed.
Winuss Azizi, from the non-profit organisation Visions for Children in Afghanistan, said most households in Herat and Mazar-i-Sharif did not have the capacity or the facilities to heat large quantities of water.
"That's why people rely on hammams in winter," she said, adding: "Islam requires religious cleansing after menstruation, giving birth and sexual intercourse, which many visit bathhouses for. I have regularly seen women performing their purification prayer rituals at the hammam."
Lina Ebrahimi, 26, who lives in Herat, said: "We have a small house with no space for a full bathroom with heated water; that's why I used to go to the hammam. Other families might have no bathing facilities at all and fully depend on public bathhouses for cleaning. This opportunity is now taken from them."
Women were barred from using public hammams during the Taliban's 1996-2001 rule. Many of the ancient bathhouses were neglected for years and revived only after the 2001 US-led invasion.
Heather Barr, Human Rights Watch's associate director of women's rights, said she was "enraged" at "the cruelty of denying women the only relief from the cold for no reason at all".
She said: "They seem to have the intention to want to meddle in every aspect of women's lives. We heard warnings from Afghan women from the start, saying that the situation will get worse. Today, we're seeing evidence that they were right.
"Why are they thinking of [stopping] women going to the hammam when people are starving?" said Barr.
This week, the Taliban also ordered shopkeepers to remove the heads of all mannequins, calling them unIslamic.
Planned change to Kenya's forest act threatens vital habitats, say activists | Global development
Environmentalists are deeply concerned by the Kenyan government's move to allow boundary changes to protected forests, watering down the powers of conservation authorities.
The forest conservation and management (amendment) bill 2021 seeks to delete clause 34(2) from the 2016 act, which makes it mandatory for authorities to veto anyone trying to alter forest boundaries. The same clause protects forests from actions that put rare, threatened or endangered species at risk.
Tabled by the National Assembly's procedure committee, the amendment would weaken the role of Kenya Forest Service, mandated to protect all public forests, allowing politicians to decide who can change forest boundaries.
In an election year, many have read the proposal, due to be debated at the end of the month, as politically motivated.
The committee's memorandum to MPs said current laws "unnecessarily limit the rights of any Kenyan to petition parliament" as provided for in the constitution.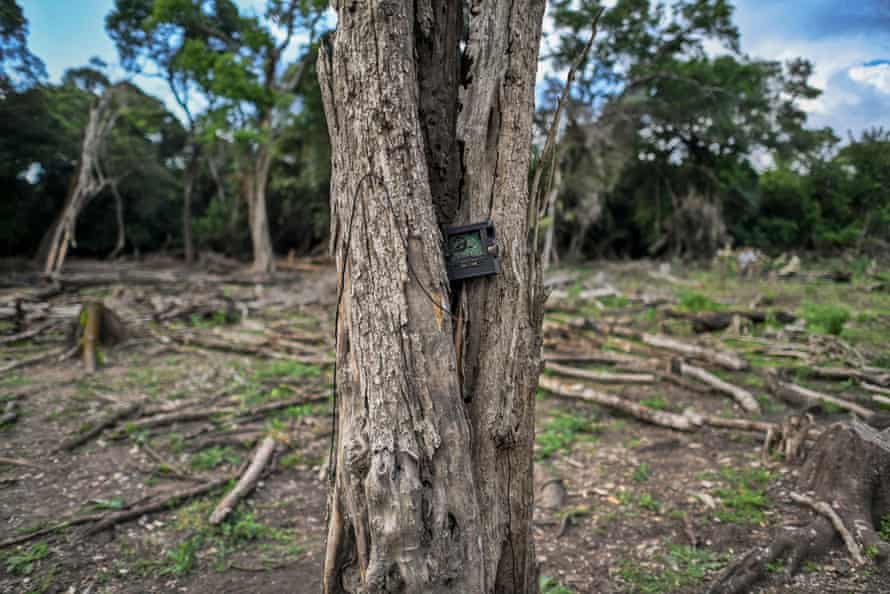 But conservationists have said this would be a serious setback for the country, which was seeking to increase forest cover to 10% of land by 2022, up from 7.4%. Forest authorities said the move puts endangered species at risk, as well as clearing the way for unscrupulous individuals to encroach into forests that, according to a 2014 government paper, have been shrinking at a rate of 50,000 hectares (124,000 acres) annually.
"I am astounded any right-thinking person would consider submitting or supporting such an amendment," said Paula Kahumbu, chief executive at WildlifeDirect, a conservation NGO. "It will open the door to forest destruction after decades of hard work by agencies, communities and NGOs to increase forest cover, as committed to in our constitution. One can only read mischief in such a motion, with elections around the corner."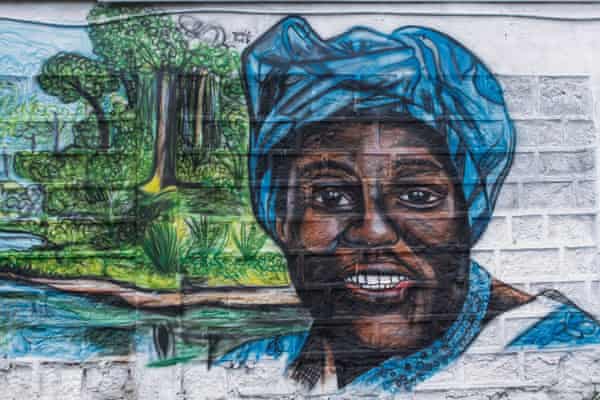 Kahumbu added: "At risk are indigenous forests and the biodiversity therein, the integrity of our water towers, generation of hydropower and productivity of our farms. The environmental experts of Kenya and the conservation community call on all citizens of Kenya to reach out to their MPs to wholeheartedly and aggressively reject this heinous bill."
She said the amendment would destroy the legacy of Wangari Maathai, the late environmentalist and Nobel Peace prize winner, who was once attacked and seriously wounded as she led a tree-planting exercise in Nairobi's Karura Forest.
In a tweet, Christian Lambrechts, executive director at Rhino Ark said: "Considering what Kenya has lost in the past, any change that weakens, rather than strengthens the mechanisms to protect our forests, is ill-advised."
Rhino Ark has been spearheading an initiative to put up electric fences around Kenya's public forests to hamper poachers and illegal incursions.
Dickson Kaelo, head of the Kenya Wildlife Conservancies Association, said the move by parliament is intended to "give legitimacy" to those who would destroy Kenya's biodiversity.
"This is a well-calculated move to open the doors for forest excisions and allocation to private persons for development, and may even be a means to normalise current excisions. It is a threat to our forests coming at a time when we have a low forest coverage and a high risk of climate crisis-induced vulnerabilities. We call upon parliament to reject the amendment," said Kaelo.
Protecting forests from developers has been a daunting task in Kenya.
Last July, Joannah Stutchbury, a prominent environmental activist, was killed near her home in Nairobi after her protracted opposition to attempts by powerful businessmen to build on Kiambu forest near the capital, Nairobi.
President Uhuru Kenyatta has yet to fulfil a promise to catch her killers.
EU court set to rule on Hungary, Poland rule-of-law challenge
The European Court of Justice will rule on 16 February on the legality of the new mechanism linking EU funds to respect for the rule of law, which was challenged by Poland and Hungary last year. The tool has been threatened against Budapest and Warsaw where governments oversaw a decline in EU democratic standards. The court's adviser ruled last month that their challenges should be rejected.
At least four killed after tropical Storm Ana hits Malawi and Mozambique | Global development
At least four people have died and dozens are missing after strong winds and heavy downpours wreaked havoc in Malawi and Mozambique as Tropical Storm Ana made landfall on Monday.
Almost 16,000 people in the south of Malawi have been affected, according to the Red Cross, as search and rescue operations continue after the first cyclone of the region's season. At least two people were killed and 66 injured in Mozambique on Monday and a further two people died on Tuesday in Malawi.
Felix Washon of the Malawi Red Cross Society said people were sheltering in schools-turned-evacuation centres as the organisation rushed to provide survivors with basic necessities, including shelter, food, kitchen utensils, water buckets and washing facilities such as toilets and clean water, adding that they are running short on supplies.
"The rains are still coming and the water levels are still rising, meaning more people are going to be affected. Roads are impassable and there are fears that some places might not be reachable," he said.
Heavy flooding has forced the main hydropower supplier to shut down, and much of the country is still without electricity.
The Electricity Generation Company of Malawi said in a statement: "We are experiencing flash floods in the power station. As such, we have been forced to shut down some machines to protect the intake structure from damage."
Eveness Masanjala, 47, who lives in Mulanje, southern Malawi, was forced to run with her children on Monday evening when water surrounded her house. Along with dozens of others, she is now being given shelter by neighbouring villagers.
"The water just came abruptly and I managed to grab my children and run," she said. "I'm not sure what remains in the house as it's submerged in the water. There is fertiliser, poultry, cash for farming and everything."
Dr Victor Mithi, president of Malawi's Society of Medical Doctors, said the electricity blackout is dangerous.
"At the moment most hospitals don't have power apart from those that depend on fuel. If you think of all the small health centres and small community hospitals – they completely don't have any source of power. This is very dangerous because if you think of patients that need oxygen therapy, they cannot be assisted. Those babies born prematurely may not be in proper nursery care because there is no power. Drugs that have to be kept at a specific temperature may not be there. We're not sure when this might end, but we might lose lives."
The Malawi Department of Disaster Management Affairs said on Tuesday that the cyclone made landfall over Nampula province in Mozambique the day before, after crossing from Madagascar.
"Councils are conducting assessments to establish the extent of damage and assisting all those in need. Meanwhile, the department has deployed a search and rescue team," said a statement by Charles Kalemba, Malawi's commissioner for disaster management.
The Department of Climate Change and Meteorological Services advised Malawians to move to higher ground and avoid crossing flooded rivers and streams.
Southern African countries have been repeatedly struck by severe storms and cyclones in recent years, which experts say are worsening as waters warm due to the climate emergency.