'She stood in silence, remembering': photographing Gaza under airstrikes | Photography
For 11 days in May, Fatima Shbair hardly slept. When the most recent rounds of fighting in Gaza broke out between Israelis and Palestinians on 10 May, the 24-year-old freelance photographer said goodbye to her mother and left her home to document the stories of her neighbours in Gaza, as their lives were racked by terror.
The conflict featured waves of pre-dawn Israeli air raids and rocket fire from Gazan territory. Palestinians made up the vast majority of more than 250 people killed.
It took a particularly heavy toll on children. According to the UN Office for the Coordination of Humanitarian Affairs, 66 Palestinian children died, as well as two on the Israeli side. Countless more were kept awake all night by explosions; others had to evacuate the buildings they lived in before they were bombed.
During the day, Shbair photographed scenes of destruction and chaos. Then at night, she would stay up editing her photos and listening to the news on the radio, which dictated where she went the following day. Short naps and adrenaline kept her going.
"At first my mother was calling me every day asking about me, how things were going," says Shbair. "I asked her not to call me because I was afraid every time she did. I was afraid about [my family]. I didn't want to hear bad news."
When Israel and Hamas announced a ceasefire on 21 May after 11 days of fighting, Shbair returned home but still ventured out to capture what was going on.
On 24 May, she went to Beit Hanoun, a town on the north-east edge of the Gaza Strip. She knew entire neighbourhoods there had been destroyed, but that many residents had managed to get out in time. Shbair wanted to photograph people as they returned to their homes.
"Every family was looking at what happened to their house with great sadness," she remembers. Shbair came across a four-year-old girl, called Raghad, with her father. "She was so shy when I met her. Her dad helped me talk to her."
Together they went to visit the family's house. "Raghad was walking with me, carrying her teddy bear. We moved from room to room in a house that only had rubble and broken walls."
They arrived in what used to be Raghad's bedroom. "I asked her about the room she slept in," she says. "She stood in complete silence as if she was remembering everything."
It was then that Shbair took the award-winning photo of the young girl standing amid rubble in a room with gaping holes in the wall, and looking out at other buildings in a similar state. "This picture sums up the feelings of everyone in the neighbourhood who lost their homes," she says.
Raghad and her family have since relocated to another area of Gaza and are renting a small house, says Shbair. "I went to see Raghad again. She looks like an angel.
"She doesn't speak much and her eyes are filled with sadness. She still remembers everything and misses her old house and friends from the neighbourhood."
Shbair, meanwhile, is on a break from studying journalism at Al-Azhar University in Gaza while she focuses on her photojournalism work. She taught herself photography, posting pictures on social media, where she gained an international following. In 2020, she began to receive assignments from international agencies, including Getty Images, to cover her home town.
Shbair says she faces many challenges as a female photojournalist. The worst, she says, are societal views that dictate women who go to dangerous areas and take photos must be "bad".
"When you go to an event," she says, "you find that everyone stares at you and starts making hurtful comments."
She does not let it affect her too much, though. "Everything around me deserves to be documented," she says. "I feel a responsibility to make the voices of the people around me heard, and their images visible." Her portfolio of photos from the 11-day conflict won her this year's Anja Neidringhaus Courage in Photojournalism award.
While the media spotlight has moved on from Gaza since May, Shbair remains and is determined to carry on sharing people's stories of sadness and hope.
"I want people to know about real life here. There is an everyday war. We have a blockade, electricity cuts, no water.
"There are so many things people are suffering each day but they find a way to live," she says. "They just continue."
Sign up for a different view with our Global Dispatch newsletter – a roundup of our top stories from around the world, recommended reads, and thoughts from our team on key development and human rights issues, delivered to your inbox every two weeks:
World's poorest bear brunt of climate crisis: 10 underreported emergencies | Global development
From Afghanistan to Ethiopia, about 235 million people worldwide needed assistance in 2021. But while some crises received global attention, others are lesser known.
Humanitarian organisation Care International has published its annual report of the 10 countries that had the least attention in online articles in five languages around the world in 2021, despite each having at least 1 million people affected by conflict or climate disasters.
The findings, from a collaboration between the charity and international media monitoring service Meltwater, highlighted how the accelerating climate crisis is fuelling many of the world's emergencies, said Laurie Lee, CEO of Care International UK.
"There is deep injustice at the heart of it. The world's poorest are bearing the brunt of climate change – poverty, migration, hunger, gender inequality and ever more scarce resources – despite having done the least to cause it," he said. "Add Covid-19 into the mix and we see decades of progress towards tackling inequality, poverty, conflict and hunger disappearing before our eyes."
The number of people in need of humanitarian aid is expected to rise to 274 million this year, or one in 28 people, and more than 84 million people have been uprooted. Lee highlighted the impact of the UK's 2021 foreign aid budget cuts, saying that it "resulted in over £166m less in humanitarian aid reaching the 10 countries mentioned in this report compared to 2019."
Zambia
First on the list, Zambia has 1.2 million malnourished people and about 60% of the 18.4 million population living below the international poverty line of $1.90 (£1.40) a day. Women produce 60% of the country's food supply, but families headed by women faced higher poverty rates than those headed by men.
Food insecurity in Zambia has primarily been blamed on prolonged drought, but rising corn prices and flooding have contributed.
Ukraine
Currently in the news amid renewed tension between Russia and the west, in Ukraine, 3.4 million people were in need of assistance in 2021, after years of conflict.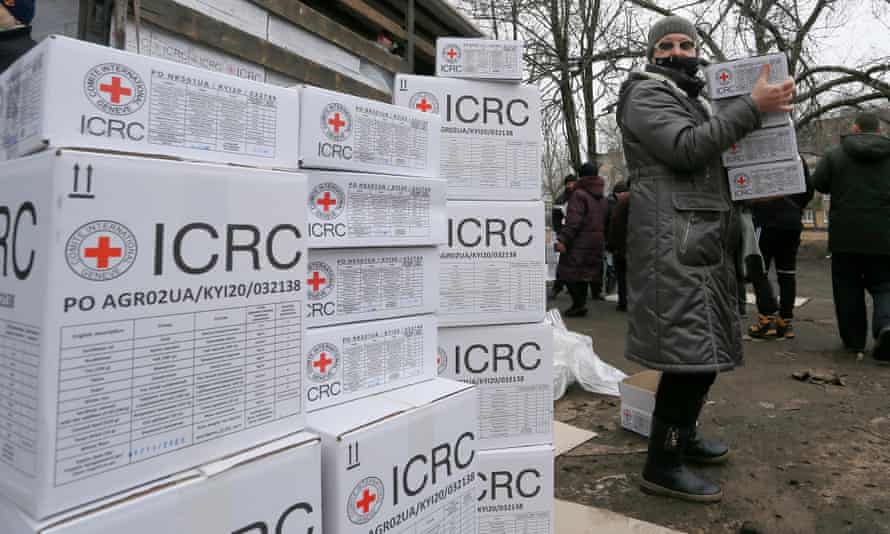 "While a comprehensive political solution for the conflict is still not in sight, people in eastern Ukraine are daily forced to put their lives on the line. Along the 420-km 'contact line' that separates Ukrainian government-controlled territory from that of the separatists, the situation is particularly dangerous," the report said.
Malawi
Malawi is facing a food insecurity crisis, with 17% of the population severely malnourished. Droughts, floods and landslides have been predicted to worsen over the coming years. Cyclone Idai in 2019 severely affected harvests and left tens of thousands displaced.
"The climate crisis is hitting people here earlier and much harder than the people of the global north," said Chikondi Chabvuta, advocacy lead for Care International in Malawi. "We are already seeing real-life consequences with delayed rainfall, heavy and destructive rainfall, unpredictable rainfall patterns, infertile soil, destroyed harvests."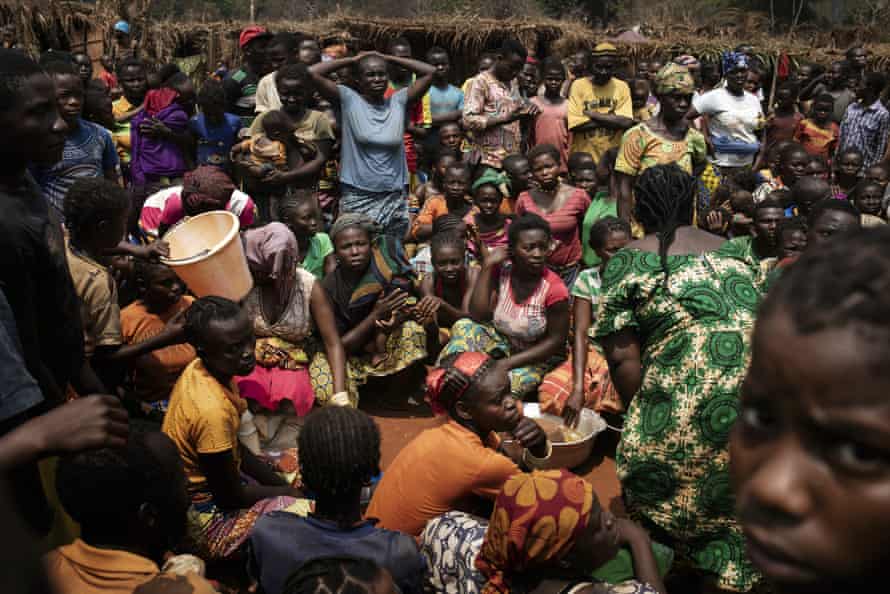 Central African Republic
In Central African Republic (CAR), where civil war has exacerbated the humanitarian crisis, half of the population face food insecurity. A ceasefire agreement struck in October 2021 is fragile and more than 700,000 people have been internally displaced – more than half children. CAR is ranked second to last globally on the Human Development Index. "On average, a child attends school for just under four years, and girls for only three," the report said. About 30% of children are in work.
Guatemala
Poverty, violence and the climate crisis are leading problems in Guatemala, which is on the migratory route to Mexico and the US. Two-thirds of the population live on less than $2 a day and 38% of the population face food insecurity.
Camps sheltering those sent back by Mexico are overcrowded, meaning many live on the streets, the report said. Guatemala is considered one of the world's most dangerous countries, with 3,500 murders in 2020 alone. "Although about 3.3 million people in the country rely on humanitarian aid, the frequent occurrence of violence is in many cases a barrier to accessing urgently needed assistance," said the report.
Colombia
Nearly 5 million people live under the control of armed groups, and 6.7 million people are dependent on humanitarian aid.
Food insecurity has been blamed on an economic recession caused by the pandemic. It has particularly affected indigenous communities, those uprooted internally and 1.8 million Venezuelan refugees, mainly in northern Colombia.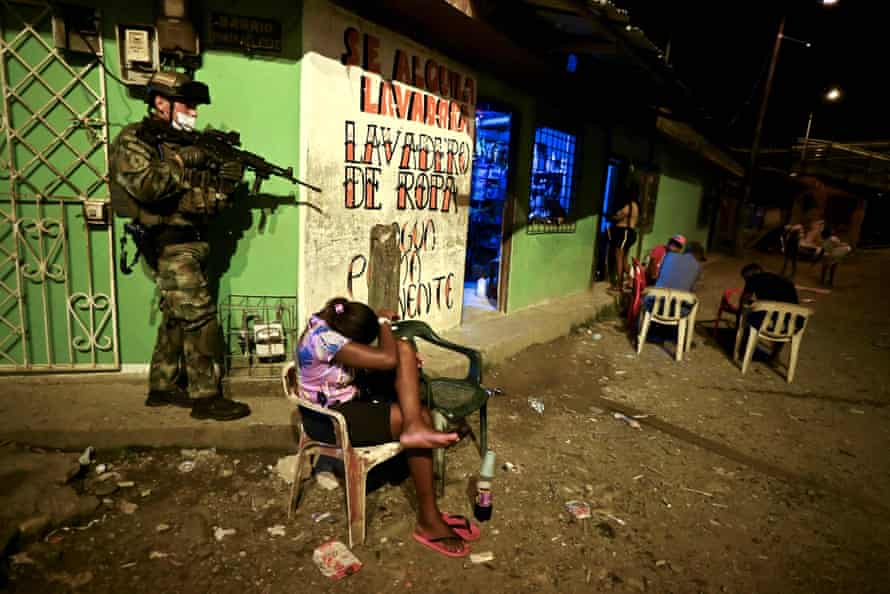 Burundi
Ranked as the country gaining the least attention in 2020, Burundi was seventh in 2021 when 2.3 million of the 12.6 million population were in need of humanitarian assistance.
The country secured only 27% of the $195m pledged in aid. Extreme weather, hunger and political unrest were among the challenges faced by Burundians. In a country where 90% of people rely on small-scale agriculture, only a third of land is suitable for cultivation, due to drought, floods and landslides. The report also highlighted structural discrimination against women – 20% of those in Burundi's decision-making bodies are female, while 60% of the agricultural workforce are women.
Niger
Niger is deeply vulnerable to climate disasters. Persistent droughts and recurring floods have had catastrophic consequences: nearly 3 million people rely on humanitarian aid. About 1.8 million children need food assistance and almost half of all children under five are malnourished.
Militias in eastern and northern Niger have caused 313,000 people to be displaced as of last September. "Providing emergency relief is often hindered by the fact that infrastructure is destroyed, operation areas are marked by violence and rural areas are difficult to access," the report said.
Zimbabwe
Zimbabwe has acute food insecurity with increasingly extreme climate conditions and economic mismanagement causing 6.6 million people to need humanitarian aid. More than a third of the population (5.7 million) lack sufficient food.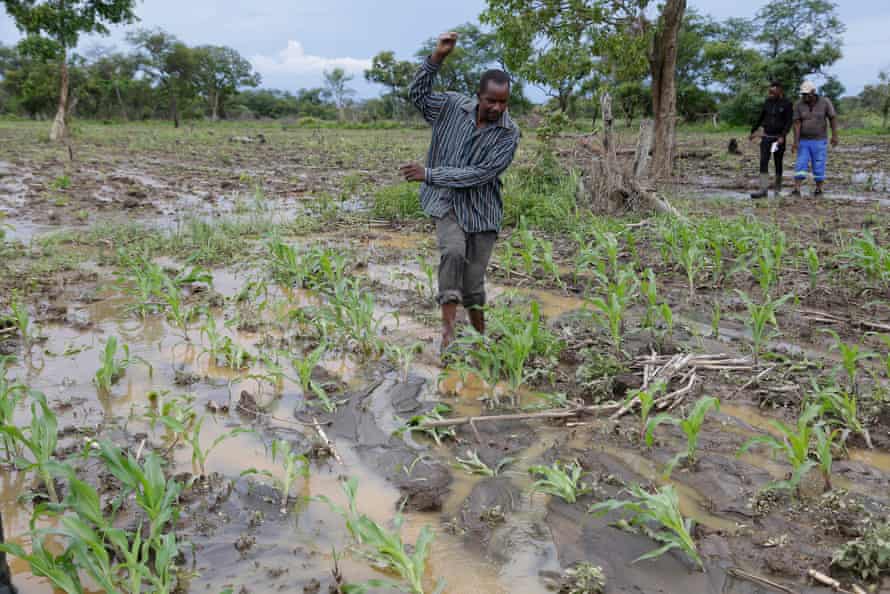 "The harvests in many rural areas are not sufficient to secure basic food supplies and other needs. In these regions, households must rely on local markets when supplies are depleted – but the prices there are unaffordable for many," the report said.
Honduras
Poverty and violence have exacerbated the humanitarian situation in Honduras, prompting many to leave for the US. About 70% of the population live in poverty, according to a 2020 study.
There have been problems with farming due to drought, hurricanes and floods. The country has 937,000 displaced people, the highest number in Latin America.
"In Honduras, people therefore often talk about poverty being female, as it is mostly women who stay behind with the children," the report said.
Polish minister warns of risk of war in Europe
"It seems that the risk of war in the OSCE area is now greater than ever before in the last 30 years," Poland's foreign minister, Zbigniew Rau, who currently chairs the Vienna-based intergovernmental body, said Thursday during the latest round of talks on Russia. Russia's deputy foreign minister, Sergei Ryabkov, said the same day Russia saw no reason for further talks with Nato, as its demands were being ignored.
Covid created 20 new 'pandemic billionaires' in Asia, says Oxfam | Global development
Twenty new "pandemic billionaires" have been created in Asia thanks to the international response to Covid-19, while 140 million people across the continent were plunged into poverty as jobs were lost during the pandemic, according to Oxfam.
A report by the aid organisation says that by March 2021, profits from the pharmaceuticals, medical equipment and services needed for the Covid response had made 20 people new billionaires as lockdowns and economic stagnation destroyed the livelihoods of hundreds of millions of others.
From China, Hong Kong, India and Japan, the new billionaires include Li Jianquan, whose firm, Winner Medical, makes personal protective equipment (PPE) for health workers, and Dai Lizhong, whose company, Sansure Biotech, makes Covid-19 tests and diagnostic kits.
The total number of billionaires in the Asia-Pacific region grew by almost a third from 803 in March 2020 to 1,087 by November last year, and their collective wealth increased by three-quarters (74%), the report said.
The report said the richest 1% owned more wealth than the poorest 90% in the region.
Mustafa Talpur, campaigns lead at Oxfam Asia, said: "It is outrageous and highly unacceptable that poor people in Asia [were left at] the mercy of the pandemic facing severe health risks, joblessness, hunger and pushed into poverty – erasing the gains made in decades in the fight against poverty.
"While rich and privileged men increase their fortunes and protect their health, Asia's poorest people, women, low-skilled workers, migrants and other marginalised groups are being hit hardest," he added.
In 2020, an estimated 81m jobs disappeared and loss of working hours pushed a further 22–25 million people into working poverty, according to the International Labour Organization. Meanwhile, the Asia-Pacific region's billionaires saw their wealth increase by $1.46tn (£1.06tn), enough to provide a salary of almost $10,000 (£7,300) to all those who lost a job.
Covid has claimed more than a million lives in just Asia, and countless more deaths will result from increased poverty and disruptions to health services. The report said women and girls were more likely to have lost jobs or income. Women are also more likely to work in frontline roles, putting them at further risk; in the Asia-Pacific region, women account for more than 70% of healthcare workers and 80% of nurses.
In south Asia, people from lower castes do the bulk of sanitation work, often without protective equipment, and face poverty and discrimination that prevent them from accessing health services. The pandemic has exacerbated this, said Oxfam.
The wealth gap is set to grow. Credit Suisse forecasts that, by 2025, there will be 42,000 more people worth more than $50m in Asia-Pacific and 99,000 billionaires. The number of millionaires by 2025 is projected to be 15.3 million, a 58% increase on 2020. Both the World Bank and IMF have said that coronavirus will cause a significant increase in global economic inequality.
Talpur said: "The political system is protecting the interests of the tiny rich elite. Governments have consistently failed to work for the majority during the pandemic. It was the juncture of global solidarity, but rich countries and big pharmaceutical companies turned away their faces."