Revealed: the secret 'forced labour' migration route from Vietnam to the UK | Global development
When construction began to great fanfare in 2019, the Linglong car tyre factory outside of Belgrade was heralded as the jewel in the crown of Serbia's burgeoning strategic partnership with China.
Two years later, 500 Vietnamese construction workers were allegedly found last month working in conditions of forced labour with their passports confiscated and living in cramped and degrading conditions.
The case has shocked Serbians with the European parliament demanding answers as to how a major case of human trafficking could have apparently been allowed to fester in the heart of Europe.
Yet Linglong factory was only the first stop in a much longer journey towards the UK and Europe for many of the workers found at the factory.
An Observer investigation has found that Serbia and Romania are being used as new gateways to Europe for smuggling and trafficking gangs who are using guest worker visa programmes to transport large numbers of Vietnamese workers into eastern Europe. There they are often exploited in factories and construction sites before some are transported across land borders into the EU and, eventually, to the UK.
At all stages along the way, Vietnamese workers are highly likely to fall into forced labour or debt bondage, often charged up to £30,000 for passage to the UK.
In 2019, the death of 39 Vietnamese migrants in a lorry container highlighted the dangers that many face when attempting to reach the UK. Those who do arrive safely are often forced to pay off their debts in nail bars, restaurants and cannabis farms, with Vietnamese people one of the largest groups of modern slavery victims in the UK year after year.
Nusrat Uddin, a trafficking specialist from Wilson Solicitors LLP, regularly acts for victims of trafficking and modern slavery in the UK. She said that many of her recent clients started their journey by flying on work visas into Serbia or Romania: "Almost all [our clients were] promised decent work with fair wages, but the reality is far from that. Many then travel onwards through Europe, again under the false premise of better conditions elsewhere."
According to interviews with Vietnamese workers, the Vietnam to Serbia migration route began operating in the summer with more than 500 workers flying on guest worker visas from August-October. Each worker was charged around £1,700, generating at least £850,000 in revenue for recruitment agencies arranging visas, jobs and travel.
Tuan* travelled from Vietnam to Serbia on a guest worker visa after seeing an ad on Facebook promising well-paid work in a German-owned tyre factory. He ended up at Linglong.
"When I arrived I found that the factory was basically buying Vietnamese workers and when you got there you had to do whatever they told you to do," he said.
They took his passport and told him his salary was half that promised. He says he was forced to sleep 50 to a room. "Many of us got Covid … and we didn't even get any medicine," he added. "The water was very bad, it was yellow and undrinkable and sour. The food was also very bad and not enough, sometimes we would go into the forest and hunt for food, anything we could catch, like rabbits."
Tuan says that out of those he was working alongside at the Linglong factory, 30 have already left Serbia for the UK, France and Germany, and many more were planning to go.
He says since the tragedy of the lorry container deaths, new smuggling routes via Serbia and other eastern European countries had become increasingly popular.
"For people who want to go to the UK, going to Serbia first is cheap. It only costs 50m VND (£1,626) for the visa, whereas the people who died in the lorry had to go many months on a dangerous route. So this choice is an easy one."
The Observer's investigation found that workers who continued on to the EU and UK from the Balkans could take several routes, with smuggling networks taking Vietnamese people across the border into Romania and then on to Slovakia, Germany and France. They then waited in a makeshift camp for the chance to take an inflatable raft to the UK.
Mimi Vu, an anti-trafficking expert living in Vietnam, has spent the past months researching the links between bilateral visa schemes in eastern Europe and the exploitation of Vietnamese migrant workers.
"A key selling point to the Serbia route is that, like Romania, you can migrate legally through the reciprocal visa arrangements and it only costs a few thousand pounds, which is seen as a great bargain compared to the more traditional routes of going through Moscow or one of the central EU countries such as Poland or the Czech Republic into Europe, which can cost up to £30,000," she said.
"In the case of the Linglong factory, people were either coming because they were promised work in a German-owned factory or as a new Balkans gateway to the UK and Europe."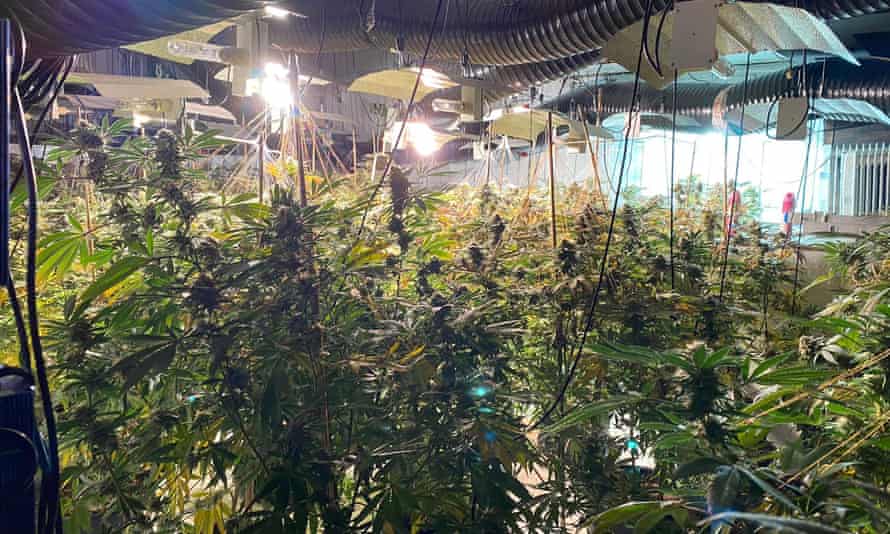 Vu says that the exploitation that workers like Tuan face when they arrive in countries such as Serbia and Romania also provides a huge incentive for workers to try to move into Europe and the UK in search of better paid work.
Debt is also a major driver for people to try to move.
The Observer has seen paperwork, called "Commitment not to escape forms" from Vietnamese recruitment agencies arranging guest worker visas for Serbia where workers must sign an agreement that their families must pay more than a year's salary within a week if workers leave jobs.
"Most people who leave Vietnam have family who have raised money for them to leave and they feel they can't go back without paying off their debts," said Vu. "So if they're not earning what they've been promised in Serbia then the promise of higher paid work elsewhere is a huge incentive to leave."
Tuan says many of the Vietnamese he had been working with at Linglong had to raise thousands to pay for their passage into Europe.
"Some who had been working at the factory with me had arranged to go to the UK before they arrived in Serbia," he said. "I think they have to pay [smuggling gangs] around £6,000 to get them there from Romania. The smugglers would call family members in Vietnam to arrange to get the money so they could continue with their journey."
While Serbia is believed to be a new landing post used by criminal gangs, Romania, which signed a bilateral visa agreement with Vietnam in an effort to fill a huge manual labour shortage in 2018, is already established as a point of entry into Europe.
Many also find themselves trapped in exploitative and dangerous work when they arrive there.
Manh*, arrived in Romania with 60 other workers from Vietnam in 2019 to work for a major construction firm. By the end of his contract in 2021, half had crossed the border towards the UK and Europe.
"Many ran away just one or two months after arrival," he said. Manh's brother, who worked for a different company in Romania, was among the many who left the country. "The pay in Romania was too low," he said.
Manh says he is now trapped in Romania. His contract expired in March and his employer has refused to extend it, leaving him working without a valid residence permit and unable to afford his flight home.
When asked if he had any plans to leave Romania to search for work, he replied: "It's a secret."
Over the past five years at least 231 Vietnamese people were intercepted trying to cross into Europe according to data from the Romanian border police. Hungarian police intercepted another 101 in the same period. Experts like Vu estimate this is only a very small portion of Vietnamese who leave Romania into western Europe.
"​​As a new modus operandi, Vietnamese citizens enter Romania legally, based on work visas, and are subsequently detected on their way out of the country, trying to illegally cross the border," a spokesperson from the Romanian border police told the Observer.
Social media plays a central role for smuggling gangs. Facebook groups visited by the Observer offer "VIP" routes in private cars out of Romania. Packages are advertised with the dialling codes of the destination countries, with buyers able to pick the "44" package for the UK, "49" for Germany and "33 for France". Prices fell during the pandemic, but a trip to the UK can still cost over £10,000.
The reality of these VIP trips is harsh. Vietnamese migrants caught trying to leave Romania illegally by the country's border police have been found hiding behind boxes of fruit or packed in minivans with "fake walls".
In the past year, people smuggling of Vietnamese migrants out of Romania has continued despite border restrictions caused by the pandemic.
Trung, 36, now lives in Germany undocumented after having worked legally in Romania, taking the journey in the midst of a locked-down Europe in October 2020.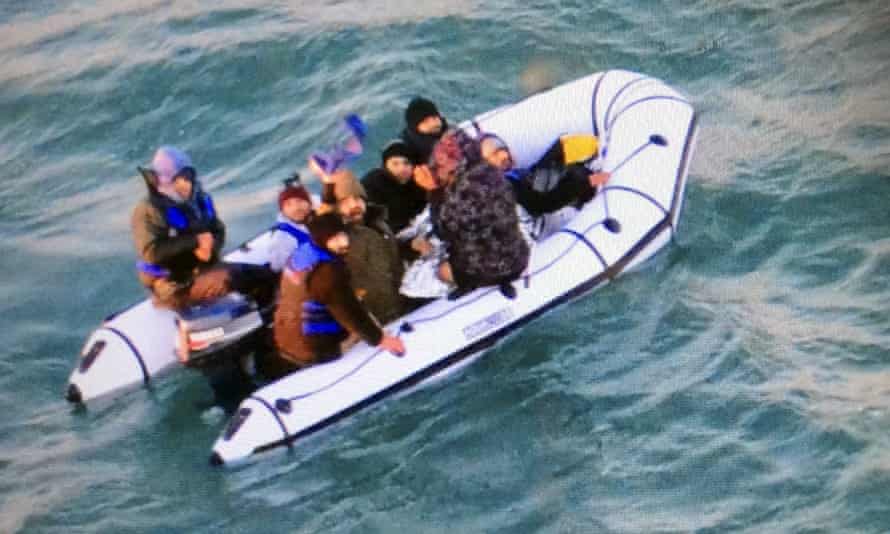 Trung wanted to stay in Romania, but his employer refused to update the paperwork that would have let him remain legally in the country. He says he was faced with a choice of paying for forged paperwork or taking the risky journey to Germany.
"The pay in Romania is only slightly higher than in Vietnam," said Trung, whose Romanian employer paid him US$750 per month. Trung knew the dangers of travelling west, but he went anyway. "I believe in fate. Deciding to go is like a game of cards: chances of success are 50-50."
Yet for those trying to reach the UK, the perils are greater than those destined for France or Germany. Regardless of whatever VIP package they might have purchased to ensure safe passage, all must attempt the Channel crossing on flimsy rubber boats.
"Historically, Vietnamese smugglers have had their own networks helping them get people to the UK in the back of lorries, but after Brexit and the resulting driver shortages and the 2019 container deaths they have had to pivot to using boat crossings that are controlled by non-Vietnamese smugglers," says Vu. "In interviews I've conducted with Vietnamese who have made it to the camps in Dunkirk or across the Channel to the UK, all have said that crossing by boat is the only option."
She says that smugglers are telling Vietnamese in the makeshift camps in Dunkirk to stay apart and are then deliberately limiting the number of Vietnamese they are sending per boat so that they would be less visible among other ethnic groups.
Last week, it was revealed that one of the 27 people who drowned while attempting the crossing last month was Vietnamese. Media reports named him as Le Van Hau, from the Nghe An province in Vietnam, who reportedly paid around £10,000 to find legal work in Poland before leaving immediately for France to attempt the Channel crossing.
Once in the UK, and with thousands of pounds of debt, Vietnamese people become one of the most vulnerable groups to be trafficked into forced labour, debt bondage and sexual exploitation. Official Home Office figures show that Vietnamese were the third largest national group to be identified as victims of modern slavery. There were 653 Vietnamese people confirmed as victims of slavery in 2020, with the majority discovered in cannabis farms and nail bars.
Last month, in a freezing migrant camp in Dunkirk, two young Vietnamese men huddled together for warmth, one of a group of around 20 or 30 scattered among hundreds of others refugees in the wasteland of tents. They said they left their home in Vietnam because of flooding, and borrowed money from loan sharks for their visa to Serbia in order to travel to the UK to find work in nail bars. When they got to the UK, they would owe an additional £18,000.
"It has taken us two months to get here but finally the end is in sight," said one, breaking off from a FaceTime call with his wife and small child in Vietnam. "I don't know when I'll get to go home, I can't return empty-handed."
* Names have been changed
Vulnerable Malians could 'pay the price' of heavy sanctions, warn aid groups | Global development
More than a dozen aid organisations have called for humanitarian exemptions to heavy sanctions imposed on Mali after the military leadership postponed planned February elections.
The EU has announced support for the sanctions imposed earlier this month by the Economic Community of West African States (Ecowas), which include closing borders and a trade embargo.
But this week, 13 international groups working in Mali warned of devastating consequences for the population, a third of whom rely on aid.
Humanitarian access is hindered by the Malian interim authorities' decision to reciprocate border closures with Ecowas member states, except Guinea.
Thousands of people demonstrated against the sanctions last week in the capital Bamako, carrying placards saying "down with Ecowas" and "down with France".
The country is in the grip of the worst food insecurity in 10 years.
A joint letter signed by the NGOs, including the International Rescue Committee (IRC), Care and the Norwegian Refugee Council, said: "To continue their work effectively, humanitarian actors must have unfettered access for the transportation of life-saving goods including food and medicine, as well as guarantees that they can transfer funds into the country without violating the sanctions."
Mali's current insecurity dates back to early 2012 when northern separatists rebelled against the government. Islamist militants that initially allied with the separatists, including Ansar Dine, al-Qaeda in the Islamic Maghreb (AQIM), and the Movement for Unity and Jihad in West Africa, ultimately hijacked the rebellion.
France, the former colonial ruler, made a military intervention in 2013 on the government's side against the militants. The UN has also deployed an estimated 18,000 peacekeeping staff, in what was called its most dangerous mission.
The Malian military, led by Col Assimi Goïta, has conducted two coups in two years and reneged on promises to hold new elections. The junta's most recent power grab, in May 2021, was the fifth coup since Mali's independence in 1960 and it has been unwilling to commit to transition to civilian rule, despite international pressures.
Postponement of elections has been blamed on Islamist insecurity, an impasse that has deepened with the arrival of private military contractors belonging to the Russian mercenary firm Wagner Group. European states have condemned Wagner's presence, concerned it will enable the military to hold on to power.
EU foreign policy chief Josep Borrell said this month that EU sanctions on Mali were in part in response to the involvement of Russian contractors. France is withdrawing troops, but 14 other EU members, led by Sweden, had established a taskforce to replace them in a three-year mandate. As tensions intensified over the Wagner Group, Sweden said last week that it had decided to withdraw its troops.
France, which holds the rotating EU presidency, has been vociferous in its support of sanctions but Russia and China have blocked the UN security council's move to follow suit.
Ecowas has frozen financial aid and Malian assets at the Central Bank of West African States.
Elena Vicario, director for the Norwegian Refugee Council in Mali, said: "Malians are already bearing the brunt of the humanitarian catastrophe, punctuated by horrifying attacks against civilians. Sanctions must not hold us back from delivering essential assistance in a country where drought, rising insecurity, and the economic impacts of Covid-19 are already pushing millions of Malians over the edge."
Franck Vannetelle, the IRC's country director in Mali, echoed Vicario, saying: "Despite more than a third of the country's population being dependent on humanitarian aid, organisations working in Mali already face severe access constraints. It's imperative that the international community keeps responding to people's urgent needs, and that any new sanctions have concrete humanitarian exemptions. These must be monitored and implemented, or the most vulnerable people in Mali will pay the price."
Lawyers threaten action over new EU gas and nuclear rules
Environmental lawyers are threatening to take legal action against the European Commission if gas is included in the new EU guidelines for sustainable energy investment.
The draft proposal, controversially released late on 31 December, would see certain investments in gas and nuclear included in the so-called EU taxonomy, under the category of "transitional economic activities".
But a legal analysis carried out by ClientEarth found that such a move would clash with several EU laws — the Treaty on the Functioning of the European Union, the EU Climate Law and the Taxonomy Regulation itself — and international commitments under the 2015 Paris Agreement.
"Failing to take these legal obligations into account puts the commission at serious risk of legal challenge," environmental lawyer Marta Toporek from ClientEarth warned on Friday (21 January).
The London-based NGO said that they are exploring all legal avenues, including an internal review request.
Under the Aarhus regulation, NGOs have the right to ask EU institutions to assess their own decisions — with a right to appeal before the Court of Justice of the European Union.
The commission must respond to such requests within 22 weeks.
"While it is a lengthy process, it is an important right for environmental NGOs, and in very limited cases individuals, to ensure that EU institutions and bodies comply with EU laws that are meant to protect the environment and human health," ClientEarth told EUobserver.
The draft taxonomy has triggered discontent not only among environmentalists but also among some EU member states, MEPs and some financial institutions.
Spain, Austria, Denmark and Luxembourg united to reject the draft proposal, ahead of an informal meeting with EU environment ministers taking place on Friday (21 January) and Saturday — where EU countries can tell the commission what they think about including gas and nuclear into the EU taxonomy.
"This draft sends the wrong message to financial markets and seriously risks being rejected by investors. It jeopardises the purpose of the taxonomy to create a common language," the group of four countries said in a statement earlier this week.
They argue that natural gas and nuclear power do not meet the legal and scientific requirements to be qualified as sustainable activities.
Vienna previously said it would sue the EU executive if it goes with its plans to include gas and nuclear in the EU taxonomy.
And the Dutch parliament said this week that it will not accept the inclusion of gas, because "'green' should really be green", as Dutch Green MP Suzanne Kröger put it.
No impact assessment, no public consultation
Similarly, centre-right MEP Sirpa Pietikäinen and Green MEP Bas Eickhout, who lead the European Parliament's work on this file, have said that the draft proposal fails to live up to the co-legislators expectations.
They see the selection criteria used for gas power plants, co-generation and district hearing as being in breach of the "principle of technological neutrality".
Scientists from the EU Commission expert group concluded that for gas power plants a threshold of 100g CO2e/kWh of electricity should be applied to be compatible with a 1.5°C pathway under the Paris Agreement.
But under the draft proposal, instead, gas power plants would be taxonomy-compliant if their emissions are lower than 270g CO2e/kWh of electricity.
"We see no legal ground for the commission to create an exemption to this principle of technological neutrality," the two MEPs said in a letter, regretting the lack of an impact assessment.
Earlier this week, MEPs Irene Tinagli and Pascal Canfin, chairs of the parliament committees for economy and environment, also deplored the lack of public consultation "in the light of the controversial nature of the subject".
Meanwhile, civil society organisations and academia have warned the commission that the EU taxonomy, as it stands, would damage Europe's reputation and ambitions to climate leadership.
Last year was marked by "a string of intense political rows, backroom deals and manoeuvring over how to bypass scientific evidence and classify fossil gas and nuclear energy as sustainable," said Tsvetelina Kuzmanova from NGO E3G.
Experts had until Friday to provide feedback on the EU taxonomy. The EU executive will now analyse their contributions and it is expected to formally adopt the proposal before the end of the month.
A majority of EU countries, or the European Parliament, could still object and revoke the decision, after four months of scrutiny.
Taliban launch raids on homes of Afghan women's rights activists | Women's rights and gender equality
Taliban gunmen have raided the homes of women's rights activists in Kabul, beating and arresting female campaigners in a string of actions apparently triggered by recent demonstrations.
Tamana Zaryabi Paryani and Parawana Ibrahimkhel, who participated in a series of protests held in Kabul over the last few months, were seized on Wednesday night by armed men claiming to be from the Taliban intelligence department.
Shortly before Paryani and her sisters were detained, footage was posted on social media showing her screaming for help, saying the Taliban were banging on her door.
"Help, please, the Taliban have come to our home … Only my sisters are home," she says in the clip.
Associated Press footage from the scene on Thursday showed the apartment's dented metal front door sitting slightly ajar. A witness said the armed men went up to Paryani's third-floor apartment and began banging on the front door ordering her to open it.
The spokesman for the Taliban-appointed police in Kabul, Gen Mobin Khan, tweeted that Paryani's social video post was a manufactured drama. A spokesman for the Taliban intelligence, Khalid Hamraz, would neither confirm nor deny the arrest.
He tweeted that "insulting the religious and national values of the Afghan people is not tolerated any more", a reference to Sunday's rally during which the protesters appeared to burn a white burqa, the head-to-toe garment that only leaves a mesh opening for the eyes.
Hamraz accused rights activists of maligning Afghanistan's new Taliban rulers and their security forces to gain asylum in the west.
Similar raids were reported across homes of female protesters in Kabul. In another case, an Afghan protester whose name has been concealed to protect her, said she was physically assaulted and injured. She told the Guardian that the Taliban visited her house and "attacked" and "severely beat" her. Her whereabouts are now unknown.
"The Taliban had been patrolling near our homes since [Wednesday] afternoon. I talked to Tamana in the evening and then around 9pm I saw the video of her asking for help. We tried calling her from our burner phones, but her phone was switched off," said Wahida Amiri, 33-year-old librarian and a fellow demonstrator, who is also on the run. "When we realised that they were raiding our homes one by one, the rest of us decided to go into hiding," she added.
Since sweeping to power in mid-August, the Taliban have imposed widespread restrictions, many of them against women. They have been banned from many jobs outside the health and education field, their access to education has been restricted beyond sixth grade and they have been ordered to wear the hijab. The Taliban have, however, stopped short of imposing the burqa, which was compulsory when they ruled Afghanistan in the 1990s.
At Sunday's demonstration, women carried placards demanding equal rights and shouted: "Justice!" They said they could be forced to wear the hijab. Organisers of the demonstration said Paryani attended the protest, which was dispersed after the Taliban fired pepper spray at the crowd.
Paryani belongs to a rights group called Seekers of Justice, which has organised several demonstrations in Kabul, including Sunday's. Members have not spoken publicly of Paryani's arrest but have been sharing the video of her.
The New York-based Human Rights Watch said that since taking over, the Taliban "have rolled back the rights of women and girls, including blocking access to education and employment for many".
"Women's rights activists have staged a series of protests; the Taliban have responded by banning unauthorized protests," HRW said in a statement after Sunday's protest.
The Taliban have increasingly targeted Afghanistan's rights groups, and local and international journalists covering demonstrations have often been detained and sometimes beaten.
"It is obvious the Taliban are intensifying their attacks on the civic space, and more specifically on women who are pioneers of the civic space," said Shaharzad Akbar, chairperson of the Afghanistan Independent Human Rights Commission.
"For over a month, we have seen the Taliban stifling dissent and intensifying their attacks on protesters across Afghanistan," added Akbar. "Earlier we heard reports of protesters in Mazar being detained. There were also allegation of them being tortured, assaulted and harassed while in detention."
Heather Barr, associate director of the women's division at Human Rights Watch, said the Taliban's reaction was a sign of fear. "It might seem hard to understand why the Taliban would have such a violent reaction to 25 women standing on the sidewalk, protesting peacefully. But their fears make sense when you see how powerful and brave these women are, to be stepping out again and again even in the face of escalating violence by the Taliban," she said.
She urged the international community to step up in support of Afghan women. "The Taliban seem to be struggling on how to respond to this, and seem to have decided now that increased brutality is the answer, and that is a very frightening moment. The international community has to stand by these women."
Associated Press contributed reporting