Pandemic conspiracies pose security threat in France
US-origin conspiracy theories about the pandemic are spreading on social media and pose a security risk in Europe, according to an AFP investigation. Some 30,000 people in France follow the 'DeQodeurs' conspiracy group on Telegram, another 100,000 follow German demagogues Attila Hildmann and Xavier Naidoo, and 150,000 follow UK conspiracist Charlie Ward. "People are organising in clandestine cells. Obviously it is a threat," French national intelligence coordinator Laurent Nunez said.
'A forgotten disaster': earthquake-hit Haitians left to fend for themselves | Global development
David Nazaire, a 45-year-old coffee farmer from Beaumont, a small village in rural southern Haiti, was getting ready to harvest when an earthquake struck his home and livelihood. Much of the farming infrastructure – as well as nearby homes, schools and churches – was damaged or completely destroyed. A month later, he and thousands of rural Haitians – those most severely affected by the tremor – are still waiting for relief, and are not expecting it to arrive soon.
"The earthquake didn't destroy our crops, but it did take everything else," Nazaire says, outside a neighbour's house, now a pile of rubble beneath plastic roof tiles supported by the remnants of concrete walls. "We were just getting ready to harvest, but that's lost now."
The 7.2 magnitude earthquake that struck southern Haiti on 14 August killed more than 2,200 and left 30,000 homeless. But while foreign aid and builders have been trickling into urban centres such as Les Cayes, the capital of Sud province, and other quake-struck areas, many rural Haitians see an all too familiar abandonment.
"Haiti has always been divided between an urban professional class and the ignored rural communities," says Estève Ustache, 58, a researcher on rural development attached to a Methodist church outside Jeremie, another quake-struck town. "You have to ask yourself, why do leaders and aid workers only travel to these rural areas in a helicopter? Because they know it would be nearly impossible to go otherwise."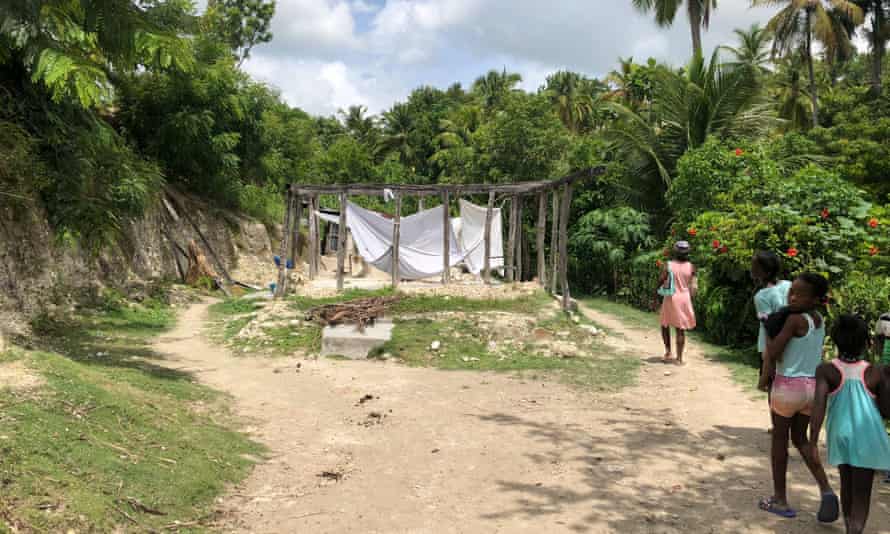 Haiti is the poorest country in the western hemisphere, where nearly half of the 11.4m population is food insecure. But the poverty in which rural Haitians – who make up two-thirds of the population – live is startling, even by the country's own abject standards.
The drive to Tricon, a rural hamlet just a few miles from Les Cayes – the regional capital – takes more than an hour. The road has never been paved and heavy rains can leave it impassable. Communities live in shacks built partly from material scavenged in the city. The phone signal is unreliable, and aside from a handful of community-built wells, there is no water supply.
"Everything we have, we built ourselves," says Moise Magaly, 49, who was tending to her bean crops when the earth beneath her began thrashing, throwing her to the ground and making her arm "go crack".
Most in the community are gaunt, after a dry spell that led to crops of cassava, beans and corn failing to yield their usual harvest. Vetiver, a cash crop often used to combat soil erosion, has been over-farmed in the area, further damaging the land.
Magaly's house was damaged in the earthquake, knocking out the walls but leaving the roof standing on top of wooden struts. Like almost everyone else in southern Haiti, the fear of aftershocks and another quake has kept her sleeping outside, vulnerable to the Atlantic hurricane season.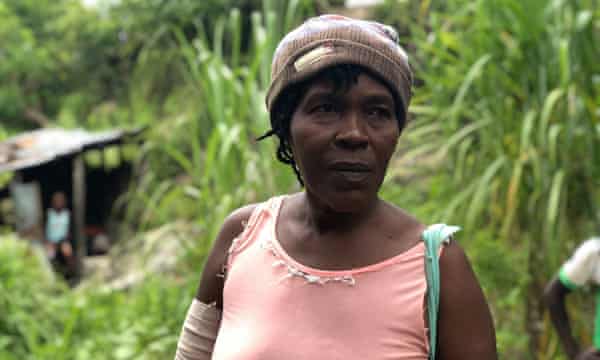 "I don't know why no one comes for us," Magaly says, clutching at her arm. "We've contacted the media and our representatives but we've heard nothing."
Aid has arrived in the country, with the US delivering more than 60 tonnes of aid to quake-hit regions, while Britain has pledged £1m of support, including shelter kits and solar-powered lanterns.
But some working on the relief effort worry that as international compassion wanes, so too will the funds from donors.
"It's a very poor area, where people don't have the resources or the funds for materials to build their houses well," says Kit Miyamoto, a structural engineer who runs a firm and foundation that works in Haiti and around the world to improve earthquake preparedness. "And this is a forgotten disaster because it happens out of the eyes of the world, which means there will be less funding."
Miyamoto adds that rural homes, churches and schools were more affected than those in cities because many of them were built before 2010, when improved building codes were adopted nationwide after a catastrophic earthquake struck the capital Port-au-Prince, killing more than 200,000.
"Construction is different now, and people are more conscious of how to build in a way that does the little things right, and makes the difference," Miyamoto says.
But despite growing awareness of resilient construction techniques, the relief effort remains hampered by the sheer isolation of the most affected communities, and some are giving up hope.
"No one has been here since the earthquake. Just like before, the only time we see an outsider round here is when they want our votes," says Altema Jean Joseph, a 52-year-old farmer who grows vetiver, an ingredient used in expensive perfumes which, despite costing $25,000 (£18,000) a barrel, makes farmers only $4 a week. "So why would we expect them here? We'll have to build back ourselves."
MEPs suspect Gazprom manipulating gas price
European gas prices have risen by more than 170 percent since the start of this year – raising concerns for worsening energy poverty.
On Friday [17 September], the European Commission said it "monitored" the situation in a press conference.
The commission said that a global increase in gas demand had caused prices to spike.
But 42 MEPs, ranging from the Greens, through the EPP, S&D and Renew Europe, to ID on the right, suspect that the Russian gas giant Gazprom is manipulating market prices and sent a letter on Thursday asking the commission to open an investigation.
According to the letter – seen by this website – Gazprom has refused to guarantee additional volumes of supply "despite available information that Gazprom has sufficient production capacity."
The signatories also raised suspicion that Gazprom is pressuring Europe to agree to an immediate launch of the Nord Stream 2 pipeline, despite its non-compliance with EU energy market regulations.
While speaking at an online conference, Alexei Miller, the head of Gazprom, warned that natural gas prices in Europe will in fact rise even further – but said that was due to low storage levels.
When quizzed on Friday, the commission said it had received the letter and would look into the matter. However, when pressured further, the representative did not want to go into detail.
The EU has, however, accused Gazprom of market manipulation in the past.
Lower renewable prices?
Meanwhile, higher prices are reverberating through other parts of the economy.
On Friday, Yara, the second-biggest producer of fertiliser globally, and with large production bases in the EU, announced it would reduce its ammonia production by 40 percent due to the current high gas prices. Ammonia is used to produce ammonium nitrate, which is a widely-used fertiliser.
Of 4.9m tonnes of ammonia produced in Europe, the company said it planned to reduce production by approximately 2m tonnes in the Netherlands, Italy, the United Kingdom and France – which in turn might affect food prices.
Household energy prices have also begun to rise.
In Spain, a megawatt-hour of electricity has increased from €46 to €154 in a year, prompting the Spanish government to intervene in the energy market and lower taxes on gas and electricity.
Commission vice president Frans Timmermans was critical of this plan: "You can't just do that," he said on Wednesday. "The free energy market is the basis on which we base our energy prices."
But according to the think tank Bruegel, major gas-price increases do pose a problem for European countries. Higher prices affect low-income households and member states disproportionately.
According to Eurostat, 30 percent of people in Bulgaria cannot afford to keep their house warm. In total, 34m people suffer from what is called 'energy poverty.'
Rising gas prices will exacerbate this.
While temporary measures like direct payments to citizens can help cushion the effects of the current high prices, Bruegel says that European leaders can avoid future prices hikes structurally – by committing to renewable energy.
EU energy commissioner Kadri Simson also mentioned renewable energy as a way to stabilise prices.
But Bruegel writes that governments have not yet committed enough to green energy: "Clearer commitments from governments will imply growing electricity demand. As a result, investors will not have to worry about over-investing in low-carbon power systems."
The Activist: reality TV show to be 'reimagined' as documentary after backlash | Global development
A reality TV show that planned to pit activists against each other in an X-Factor style contest judged by celebrities is to be drastically "reimagined" after it sparked a backlash from campaigners.
The Activist, which had been due to air in the US in late October, prompted incredulity among many campaigners and elsewhere when its format was revealed last week, with many labelling it a "tone-deaf" distortion of true activists' values.
Now, after one of the stars lined up to judge the contest joined the criticism and admitted she was "not qualified" for the role, producers have bowed to pressure and gone back to the drawing board.
Global Citizen, the international advocacy organisation that is co-producing the show, said: "Global activism centres on collaboration and cooperation, not competition. We apologise to the activists, hosts and the larger activist community – we got it wrong."
Instead of making six activists compete against each other, with their efforts judged by the singer Usher, actor Priyanka Chopra and dancer Julianne Hough, the show will now be a documentary showcasing their "tireless work", it said.
"The Activist was designed to show a wide audience the passion, long hours and ingenuity that activists put into changing the world, hopefully inspiring others to do the same," said a joint statement from the CBS network and its production partners Global Citizen and Live Nation.
"However, it has become apparent the format of the show as announced distracts from the vital work these incredible activists do in their communities every day. The push for global change is not a competition and requires a global effort.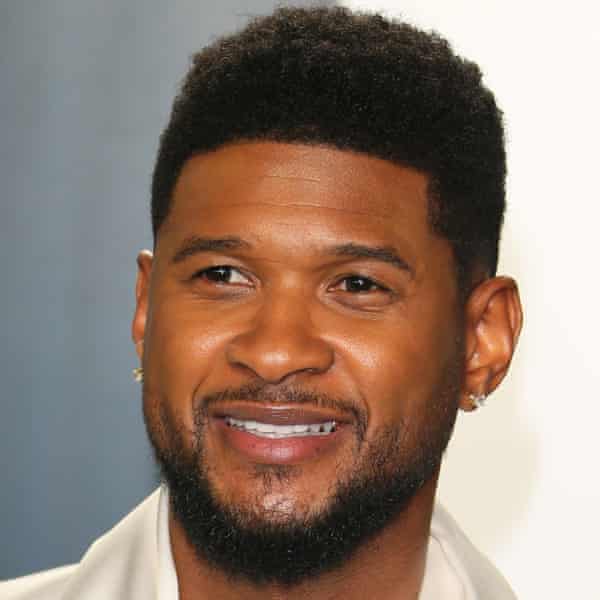 "As a result, we are changing the format to remove the competitive element and reimagining the concept into a primetime documentary special (air date to be announced). It will showcase the tireless work of six activists and the impact they have advocating for causes they deeply believe in. Each activist will be awarded a cash grant for the organisation of their choice, as was planned for the original show."
On Tuesday, Hough issued a lengthy statement on Instagram acknowledging people's objections to the show, including that it "felt like the Oppression Olympics, and totally missed and disrespected the many activists who have been killed, assaulted and faced various abuses fighting for their causes".
She added: "I do not claim to be an activist and wholeheartedly agree that the judging aspect of the show missed the mark, and furthermore, that I am not qualified to act as a judge."