'Nothing will help': Tunisians trapped in poverty lose hope | Global development
For a decade, Tunisia's revolution has been remembered on 14 January, the day autocratic ruler Zine al-Abidine Ben Ali fled to Saudi Arabia and the political elite declared the revolution complete.
From today, by President Kais Saied's decree, the event will be marked on 17 December, the day street trader Mohamed Bouazizi set himself on fire in protest at state corruption and the faltering economy. The self-immolation became a catalyst for Tunisia's uprising and the wider Arab spring.
The subsequent 11 years have brought mixed blessings to Tunisia. While the gains have been significant, the daily grind of rising prices, declining living standards, the ravages of the pandemic and the squabbling of politicians unmoored from the greater good have all left lasting scars.
Not for nothing did many Tunisians bridle at being congratulated on being the sole success of the Arab spring long before Saied's dramatic intervention into the country's political life on 25 July this year, securing one-man rule for himself and effectively silencing such platitudes.
On Monday, after almost five months of speculation, including the appointment of a token cabinet in October, he finally spelt out his plan for constitutional reform, committing to a July referendum to vote on a fresh constitution, before further elections on this day next year. While much of the president's energy remains invested in political reform, no answer to the chronic financial problems that gnaw away at the marrow of daily life appears any closer than it has for the last 11 years.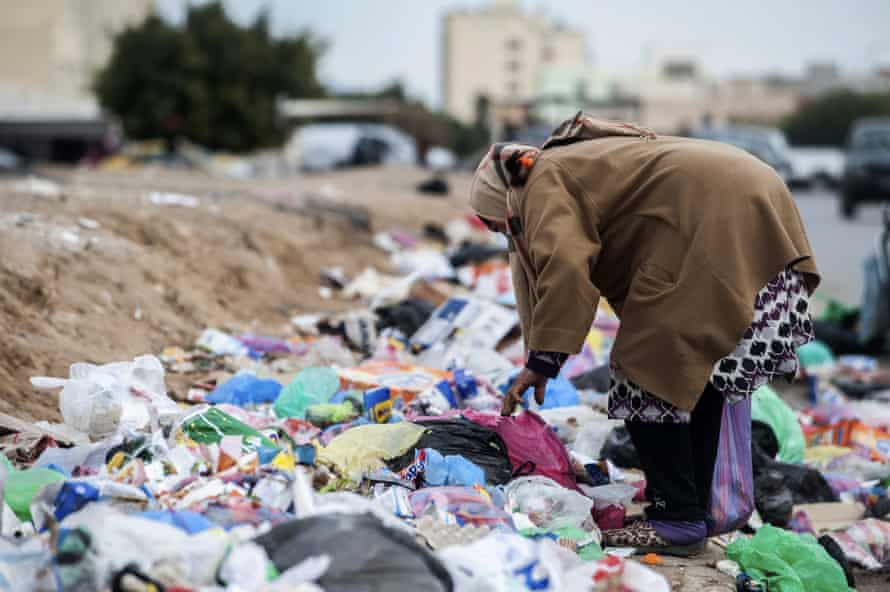 In the overlooked and occasionally volatile working-class neighbourhood of Zahrouni, on the edges of the capital, 29-year-old Yassine rifles through the skips, searching for the empty plastic bottles he can sell by the sack for recycling. It is a common sight in most big cities in Tunisia. International Alert estimates that 8,000 Tunisians earn a living this way. Yassine says he'll get anywhere from 2 to 3 dinars, (50p and 80p) a sack.
"I can sell up to five sacks a day," Yassine says, "though four is more usual. I've been doing this a long time; sometimes construction, but often this."
Asked what he wants, Yassine states: "A job."
Tunisia's economic decline started long before the revolution it helped trigger. However, over the years since, politicians have consistently shied away from confronting the root causes for that decline, preferring instead to focus on political projects where the heroes and villains are clearer. It's a trend that shows no sign of ending.
The problems are profound. As the country negotiates a fresh loan from the International Monetary Fund, its general trade union has openly questioned whether the state can pay its hefty public sector salary bill. Unemployment, one of the primary causes of the revolution and, in districts such as Zahrouni, a source of social unrest, remains unimproved. In 2010, joblessness ran at 13%. Today, it's 18%. During the past two years, coronavirus has hammered the economy, wiping out its tourism sector and leading to an unprecedented wave of clandestine migration.
"People are tired," says Amine Ghali at the Kawakibi Democracy Transition Centre. "They want better schools, better transport, better health care."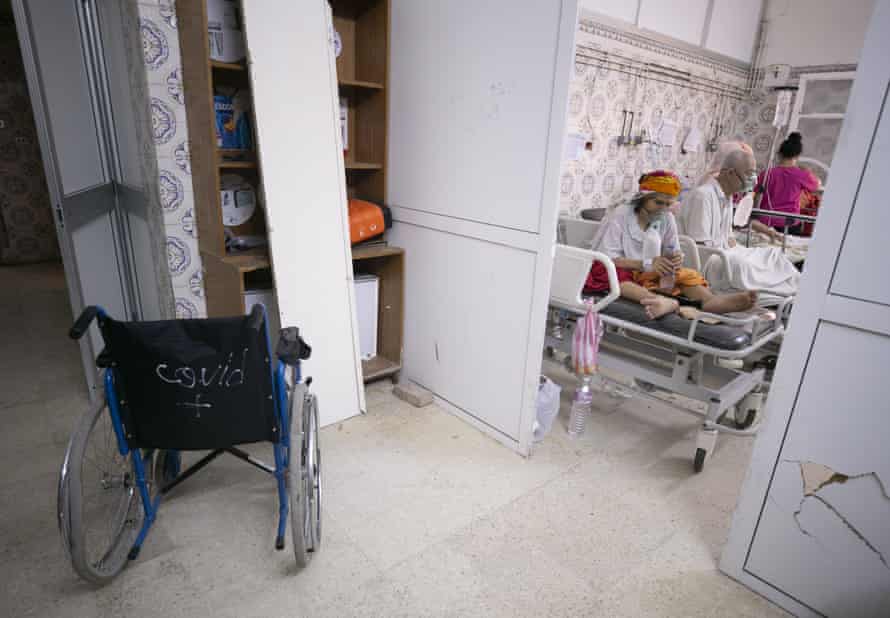 For Ghali, while the president has accrued much of the political power of the state, economic reform remains a distant country. "He's not an economist," says Ghali. "He has no clever ideas. All his efforts are directed at changing the political system, or pushing the corruption cases he talks about."
Saied continues to ride high in Tunisia's notoriously shaky polls – likely as much a rejection of past party elites as an embracing of his unique style – but the first signs of cracks can be seen. During a bitter dispute over the site of a landfill with precisely the kind of impoverished neighbourhoods that Saied has championed, the president was forced to send in the country's police force to deal with protesters. With January and February – Tunisia's traditional months of protest – looming and no sign of economic development, the prospects of confrontation with a president who has drawn nearly all political power to himself are significant.
For Yassine in Zahrouni, little of this carries weight. He has listened to the promises of politicians for years and is still collecting bottles to support a household of five. "It doesn't matter if I support the president or not," he says, "None of this will help my situation."
Sign up for a different view with our Global Dispatch newsletter – a roundup of our top stories from around the world, recommended reads, and thoughts from our team on key development and human rights issues, delivered to your inbox every two weeks:
Polish state has 'blood on its hands' after death of woman refused an abortion | Abortion
The family of a Polish woman who died on Tuesday after doctors refused to perform an abortion when the foetus's heart stopped beating have accused the government of having "blood on their hands".
The woman, identified only as Agnieszka T, was said to have been in the first trimester of a twin pregnancy when she was admitted to the Blessed Virgin Mary hospital in Częstochowa on 21 December. Her death comes a year after Poland introduced one of the most restrictive abortion laws in Europe.
According to a statement released by relatives, the 37-year-old was experiencing pain when she arrived at the hospital but was "fully conscious and in good physical shape".
The first foetus died in the womb on 23 December, but doctors refused to remove it, quoting the current abortion legislation, and Agnieszka's family claim "her state quickly deteriorated". The hospital waited until the heartbeat of the second twin also stopped a week later, and then waited a further two days before terminating the pregnancy on 31 December.
Agnieszka died on 25 January after weeks of deteriorating health. Her family suspect that she died as a result of septic shock, but the hospital did not identify the cause of her death in statement issued on Wednesday.
"This is proof of the fact that the current government has blood on their hands," the woman's family said in a statement on Facebook. The family also uploaded distressing footage of Agnieszka in poor health shortly before she died.
After the termination of the pregnancy a priest was summoned by the hospital staff to perform a funeral for the twins, Agnieszka's family said.
Her death follows that of a woman known as Izabela last September, who died after being denied medical intervention when her waters broke in the 22nd week of her pregnancy. Her family claim the 30-year-old was denied an abortion or caesarean section and that the hospital cited the country's abortion laws. An investigation found "medical malpractice" led to Izabela's death and the hospital was fined.
Agnieszka's family claim that contact with the hospital was very poor and that the hospital refused to share the results of Agnieszka's medical tests citing confidentiality guidelines. They say the doctors "insinuated" that Agnieszka's rapidly deteriorating state could be caused by BSE, commonly known as "mad cow disease", or Creutzfeldt–Jakob disease (CJD) and suggested she ate raw meat. The hospital did not reference this claim in their statement.
According to the statement from the hospital, Agnieszka tested positive for Covid before her death, although she tested negative twice when first admitted. "We stress that the hospital staff did all the necessary actions to save the patient," the statement read. It is not clear whether an autopsy has been ordered.
Agnieszka is survived by her husband and three children.
The Guardian has contacted the Blessed Virgin Mary hospital for comment.
Biden threatens US blacklisting of Putin
US president Joe Biden said Tuesday "Yes, I would see that" when asked by reporters if the US would blacklist Russian president Valdimir Putin if he invaded Ukraine. It would be the "largest invasion since World War Two" and would "change the world", Biden said. The UK and US were also "in discussions" on disconnecting Russia from the Swift international payments system, British prime minister Boris Johnson also said Tuesday.
Planned change to Kenya's forest act threatens vital habitats, say activists | Global development
Environmentalists are deeply concerned by the Kenyan government's move to allow boundary changes to protected forests, watering down the powers of conservation authorities.
The forest conservation and management (amendment) bill 2021 seeks to delete clause 34(2) from the 2016 act, which makes it mandatory for authorities to veto anyone trying to alter forest boundaries. The same clause protects forests from actions that put rare, threatened or endangered species at risk.
Tabled by the National Assembly's procedure committee, the amendment would weaken the role of Kenya Forest Service, mandated to protect all public forests, allowing politicians to decide who can change forest boundaries.
In an election year, many have read the proposal, due to be debated at the end of the month, as politically motivated.
The committee's memorandum to MPs said current laws "unnecessarily limit the rights of any Kenyan to petition parliament" as provided for in the constitution.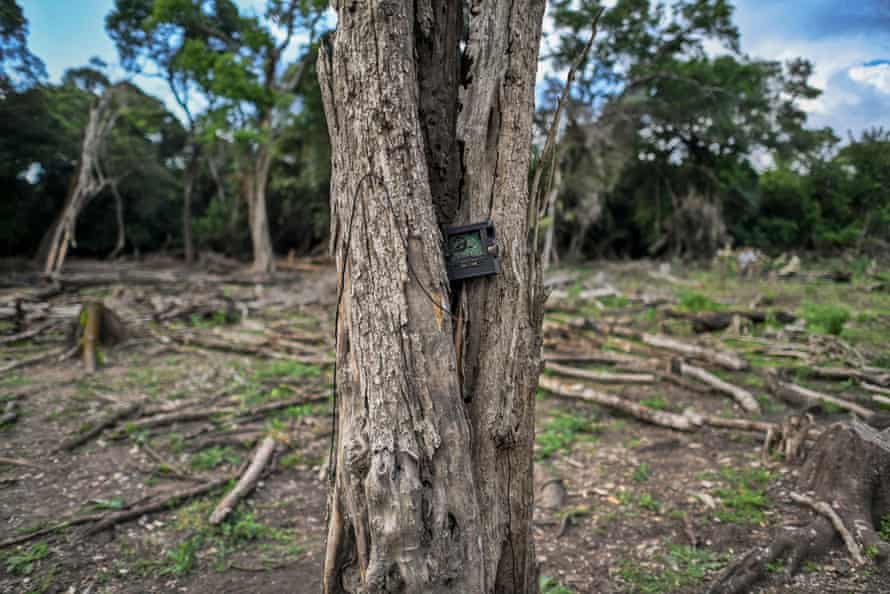 But conservationists have said this would be a serious setback for the country, which was seeking to increase forest cover to 10% of land by 2022, up from 7.4%. Forest authorities said the move puts endangered species at risk, as well as clearing the way for unscrupulous individuals to encroach into forests that, according to a 2014 government paper, have been shrinking at a rate of 50,000 hectares (124,000 acres) annually.
"I am astounded any right-thinking person would consider submitting or supporting such an amendment," said Paula Kahumbu, chief executive at WildlifeDirect, a conservation NGO. "It will open the door to forest destruction after decades of hard work by agencies, communities and NGOs to increase forest cover, as committed to in our constitution. One can only read mischief in such a motion, with elections around the corner."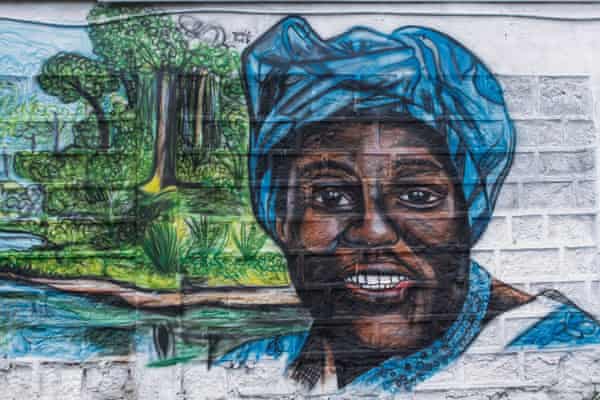 Kahumbu added: "At risk are indigenous forests and the biodiversity therein, the integrity of our water towers, generation of hydropower and productivity of our farms. The environmental experts of Kenya and the conservation community call on all citizens of Kenya to reach out to their MPs to wholeheartedly and aggressively reject this heinous bill."
She said the amendment would destroy the legacy of Wangari Maathai, the late environmentalist and Nobel Peace prize winner, who was once attacked and seriously wounded as she led a tree-planting exercise in Nairobi's Karura Forest.
In a tweet, Christian Lambrechts, executive director at Rhino Ark said: "Considering what Kenya has lost in the past, any change that weakens, rather than strengthens the mechanisms to protect our forests, is ill-advised."
Rhino Ark has been spearheading an initiative to put up electric fences around Kenya's public forests to hamper poachers and illegal incursions.
Dickson Kaelo, head of the Kenya Wildlife Conservancies Association, said the move by parliament is intended to "give legitimacy" to those who would destroy Kenya's biodiversity.
"This is a well-calculated move to open the doors for forest excisions and allocation to private persons for development, and may even be a means to normalise current excisions. It is a threat to our forests coming at a time when we have a low forest coverage and a high risk of climate crisis-induced vulnerabilities. We call upon parliament to reject the amendment," said Kaelo.
Protecting forests from developers has been a daunting task in Kenya.
Last July, Joannah Stutchbury, a prominent environmental activist, was killed near her home in Nairobi after her protracted opposition to attempts by powerful businessmen to build on Kiambu forest near the capital, Nairobi.
President Uhuru Kenyatta has yet to fulfil a promise to catch her killers.