My Nigeria: five writers and artists reflect on the place they call home | Global development
Abubakar Adam Ibrahim
Author and journalist
When the train travelling from Abuja to Kaduna rolled into the station at Jere that Thursday morning, none of the passengers were sure if it was because the faulty engine had broken down again. When the train refused to move nearly an hour later, everyone was almost certain it was the engine. Until another train travelling the opposite route rumbled by, pockmarked with holes and impact damage. The rumours followed, jumping from coach to coach on the lips of flitting characters who passed through, talking loudly enough for everyone else to hear.
There had been an attack on the other train. Guns, some said. A bomb on the tracks, others said. From the officials, only silence. I and some writers were travelling to the first Hausa international book and arts festival in Kaduna. None of us dared to go by road. The roads belong to the bandits who kidnap people for ransom. The 200km (120-mile) stretch of highway linking Nigeria's political capital, Abuja, to Kaduna, its military capital, has been unsafe for travellers for years.
Hours passed. The heat rose. So did our anxiety and fears, rising until it was almost nauseating. Are we sitting ducks here, some wondered? Will the bandits come and herd us into the forest at gunpoint, demand ransom for those of us who would survive, or just shoot up the train as they have done to farmers and villagers in Sokoto, and Kebbi, and Katsina and those other places?
While some passengers prayed, others jumped off and disappeared through the browning waist-length wilderness, heading into Jere town to find cars that would take them far from this place. But if the bandits had blown up the tracks, wasn't it because they wanted to harvest the road?
As with any gathering of Nigerians, people debated politics and food prices, which have gone up by as much as 500% in some instances. Also like a gathering of Nigerians, we laughed at ourselves, for being frightened, stranded and helpless. Laughter makes the things anger cannot condone tolerable. Here, laughter is our saviour and our bane.
But fear pervades everywhere now. People are taken even from their homes. Like the two brothers in Kaduna whose walls were breached and armed men bundled them away in the night, in the rain, leering at their mother's tears. And when the ransom that was delivered fell short of the kidnapper's demand, they shot one brother while the other looked on.
On the train, hours passed and the heat rose with the sun.
This was my country. This train. These coaches filled with anxiety and frightened people, caught halfway between a dream and a promise, waiting to be led to a promised destination. A terrorised people who have stubbornly refused to surrender their laughter.
But hours later, when the train started to move, very slowly at first, heavier, it was in the direction we had come.
How do you travel nowhere and return with a fear that weighs even a train down?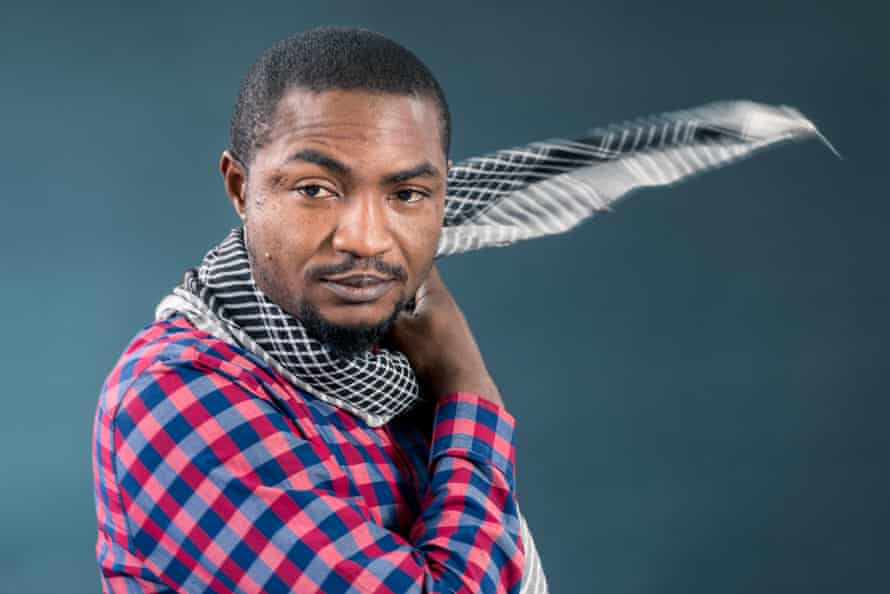 Noo Saro-Wiwa
Travel writer
As a black person, the world judges me based on Nigeria's state of affairs, and I will never feel at peace with my place in the world until Nigeria fulfils its potential.
I was last there a few months before Covid hit, and I hope to return in 2022. I usually go to Lagos, Abuja and the Niger delta. Apart from Lagos, which is doing relatively well, I don't see huge amounts of change for ordinary Nigerians, especially in places such as Port Harcourt, my home town.
Last time I was there I met highly skilled government technocrats (who really ought to be running the country), plus hardworking, talented young people. Yet the ambitions of both groups are held back by terrible infrastructure, visionless superiors and a lack of government investment. They are not allowed to shine.
The Ken Saro-Wiwa Foundation Innovation Hub supports tech innovators who are trying to do great things in Port Harcourt. For example, one group is working on designing and operating mini electrical grids for rural communities. But they shouldn't have to do this. A functioning national grid would unleash so much pent-up entrepreneurship and grassroots civic organisation, which we're good at.
Nigeria has found a way to exist at crisis level for decades. Somehow our patchwork of 250 ethnic groups has stayed together, glued by a reliance on oil revenues. But that reliance will be our downfall if we don't act fast to diversify our economy. Sixty years of complacent, rent-seeking governments have shirked this opportunity and maintained dysfunction as an instrument of enrichment. But as the world tries to move away from carbon-based fuel, time is running out for Nigeria: our population is racing above 200 million and land is getting scarce: nomadic herders are clashing violently with farmers; Islamist terrorism has gripped the jobless youth in the north; kidnappings across the country have become a money-making norm.
Social media shows our under-35s how the global north lives, and their patience is wearing thin, as demonstrated by the protests against police brutality in 2020. The youth are getting restless. The country faces a huge population explosion coupled with an economic implosion later this century. But the federal government can avert this by putting its people first and letting them unleash their potential. It's not too late to start doing things differently.
One very simple indication that it intends to break with the past would be to exonerate my father, Ken Saro-Wiwa, who in 1995 was falsely convicted of treason and judicially murdered as a result of his campaign for human rights and environmental justice in the Niger delta. Clearing his name would be a sign that the Nigerian government is prepared to heal the nation and move it in the right direction. Refusing to take such a simple step does not bode well for the rest of the country. If it can't honour the memory of a good, dead man, what hope is there for the living?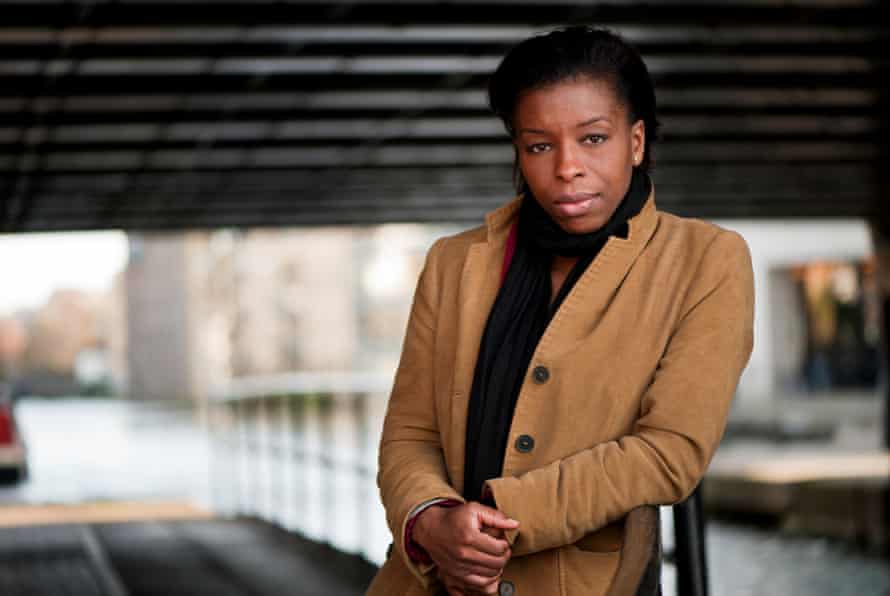 Chika Unigwe
Author and academic
I was at a salon in Atlanta recently and a Nigerian artist started playing on the radio. My American hairdresser knew the song – as did her colleagues – but they thought the artist was Jamaican. I said no, he's Nigerian. They said how much they loved his music and wow, Nigerian? They mentioned a few more singers and songs they liked and each time, I was proud to say "Nigerian too." I may have made a joke about the Nigerian prince but it fell flat.
Internet scams like the "Nigerian prince" emails are no longer what people think of when they hear Nigeria, and the Nigerian arts scene – music, literature and Nollywood – has a lot to do with that. Our musicians are collaborating with stars across the globe, our fiction is being published by mainstream commercial publishers in the west, winning international prizes and no longer read as anthropology, and our movies are streaming on Netflix to an international audience. It's easy for me to talk about Nigeria with fierce pride abroad and I very often do. I always put Nigerian writers on my courses at Georgia College. I send out recommendations for Nigerian music and films to new friends who have little knowledge of my country. Nigeria is my beloved when I am away from it.
However, when I visit, the fierceness of that pride dissipates into something cold and limp in the face of the reality that is Nigeria today. The last time I was home, I could not leave the house without my father worrying. He wasn't always this anxious, his phone by his side waiting for me to call to tell him I got to Asaba safely, that I flew into Lagos safely, that I was safe in my hotel room. Thank God. Now I can go to bed. Well-meaning friends offered me the services of drivers and security personnel. Offers I would have scoffed at in the past before abductions became the norm. Almost everyone I know has a kidnapping story. A former classmate was bundled into a car with millions asked for her release. And then there are the now ubiquitous unknown gunmen, the catch-all name for the bandits causing mayhem in the south-east, killing with abandon. So, the fear is not unwarranted.
Last week, on a panel on identity, I was asked where I felt most at home, having lived on three continents. I said Nigeria without even thinking about it. But after I said it, I thought to myself that if home is where one feels safe, if "feeling at home" is synonymous with feeling comfortable, being at peace, then can Nigeria still claim to be home?
Theresa Onuorah's revived Egedege – thanks to Larry Gaaga, Phyno and Flavour – is playing and making me nostalgic. It was one of the soundtracks of my very happy childhood. I am reminded of the Nigerian saying: monkey no fine but im mama like am (the monkey might be ugly but his mother loves him). Nigeria may be far from perfect but it is mine, and I love it.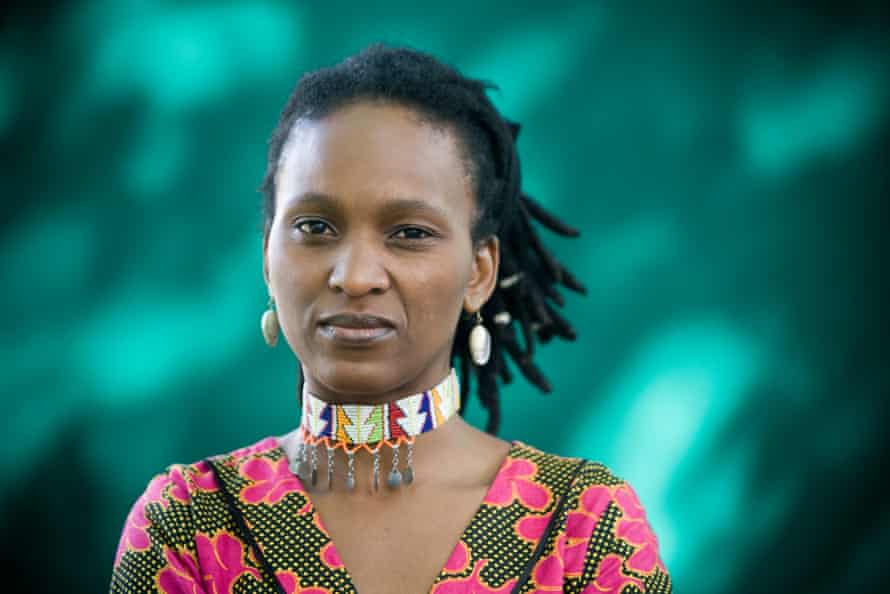 Chika Unigwe is professor of creative writing at Georgia College, Atlanta. Her latest book is Better Never than Late (Cassava Shorts). She contributed to Of This Our Country: Acclaimed Nigerian writers on the home, identity and culture they know
Wale Lawal
Editor, The Republic magazine
Only one word comes close to describing Nigeria these days and that is "uncertain". "Ineffable" may come up too in conversations – indeed, there are no words for the atrocities you might have read about in Nigeria in the past year alone: hundreds of schoolchildren kidnapped; military jets bomb anti-terrorism squad "by mistake"; unarmed protesters shot by police and soldiers while singing the national anthem; elected officials trapped in the age of feudal lords, hoarding Covid-19 relief items.
What confounds is not just the absurdity of these failures, but how we are expected to consider them "normal" in the same country where another world leader or billion-dollar startup could emerge as we speak.
Given the size and complexity of Nigeria, our being a "giant" or "too big to fail" depending on whether one sees the glass or its emptiness, "ineffable" may offer the promise of (finally!) defining our situation. But "uncertain" triumphs. Not least because uncertainty is a much older, far more resilient Nigerian condition.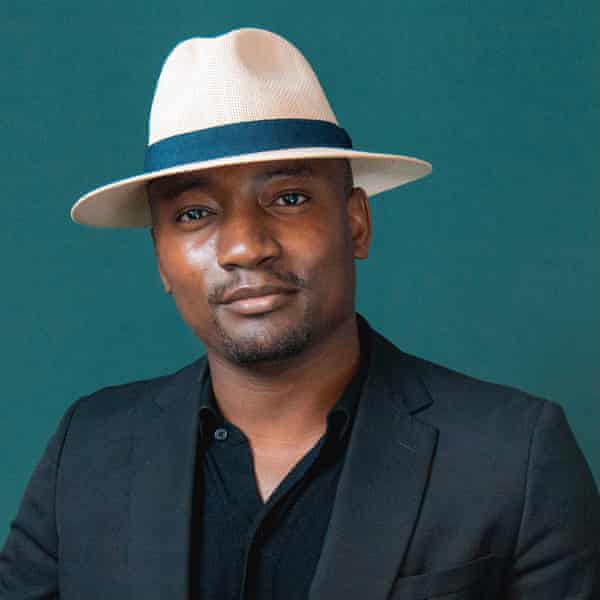 Historically, the question of Nigeria has not been about its size as much as its direction. In the 1960s, we declared our independence to a world that could only wonder what would become of our puzzle of more than 250 ethnic groups.
A civil war and more than half a century later, not much has changed. It was, after all, under a similar atmosphere of intrigue and optimism that the incumbent All Progressives Congress came into power, all while fielding a presidential candidate who had once ruled Nigeria as a military head of state. (Nigerians will do anything for a sense of direction.) A familiar bitterness, the want of foresight that quickly followed our optimism on leaving the British empire, is now what connects us as we trudge through the final bends in the forest of the Muhammadu Buhari administration.
Times are hard and hardening. "It's like being in the 80s again," people say: Buhari is president; our exchange rate against the dollar (not GDP) is how we measure our economy and is plummeting; people are emigrating en masse. This time, though, there is no structural adjustment policy or proximity to the colonial era to take the blame.
The problem would appear to be us and the very leadership we choose. But no one dare say it. Not even when we have a ravenous pandemic to contend with, a tragedy that has proved here to be not only biological and socio-economic but also statistical.
After years of our governments overlooking local healthcare and playing politics with our numbers, it is hard to say just how badly we've been hit by the virus. It is impossible not to be haunted by the possibility that there are many whose deaths cannot be counted because, despite being "Africa's largest economy", we simply do not have the means. Our most reliable sources tell us we have recorded fewer than 3,000 Covid-related deaths. This in a country we claim has a population of more than 200 million. If we are laughing it is because we might cry otherwise.
In Nigeria, each generation eventually makes the same discovery: nobody knows where we're going. Not our priests, our policymakers, our experts nor their numbers can tell us. It is reckless, but we have made uncertainty the axis of our lives. 2023, the year of our next presidential election, is the current object of our anticipation: "Will the old man go quietly?", "Will there be another civil war?", "Will Nigeria still even exist by then?" people ask.
In the past year alone, we've seen just how easily decades of progress can be erased. Maybe there's hope on the other side of 2023, but a lot can still change before then. Who knows?
Umar Turaki
Writer and film-maker
I've always been an optimistic person. And it's easy to find cause for optimism on the streets of Nigeria. In the vibrant artistic culture that continues to propel rising stars of every art form – music, film, fashion, literature, theatre – into the international limelight. In innovators and entrepreneurs finding solutions for everyday problems in tech and finance. In every micro business that is lubricated by sweat and laughter and sustained by muscle and mettle. In the regular Nigerian who is forced to play the role of their own government, day after day, until their cash runs out or until reality catches up. It used to be easy.
But dark clouds have gathered, perhaps the darkest in my lifetime. Many older people say the darkest in the history of the country. And it's becoming increasingly difficult to be optimistic, to focus on the bright spots. With an unprecedented insurgency that continues to gain ground and is met with bureaucratic corruption and sheer lack of political will. With growing agitation for secession from aggrieved corners of the country. With a silent genocide (that isn't so silent) unfolding across the land, carried out by mysterious attackers who vanish into thin air but leave behind the evidence of dead bodies and destroyed homes.
I am afraid of the questions. How long can we continue to get away with doing the same things and expecting different results? Is it possible for the luck of an entire nation to run out? We have been to many brinks and back, can faith and hope bring us back from this one? These unfolding times are a long, endless moment in which I am holding my breath, waiting for something to hit, for something to land, for something to give.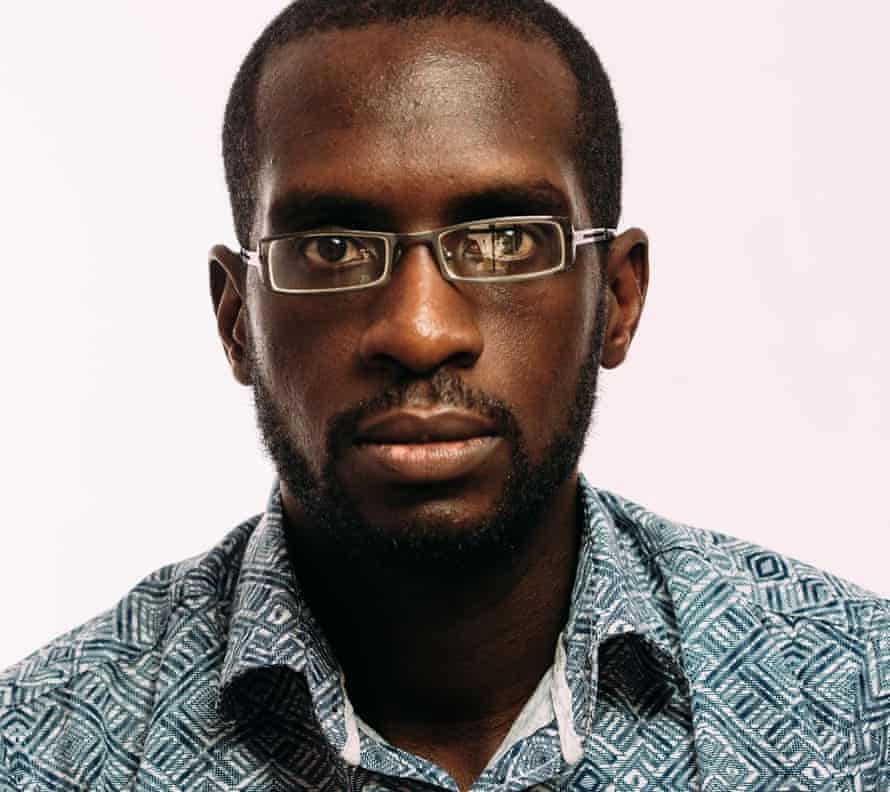 Umar Turaki's debut novel, Such A Beautiful Thing to Behold, will be published by Little A in May 2022
Can artistic freedom survive in Sudan? The writing's on the wall… | Global development
In the new dawn of a heady post-revolutionary era, Suzannah Mirghani returned in 2019 to the country of her birth for the first time in years. Her mission was to shoot a short film on Sudanese soil. It proved unexpectedly straightforward.
"When the revolution happened, there was this exuberance," she says, from her Qatari home. "When we came to make our film, we were given the green light. We were told: 'Anything you want'.
"Nobody harassed us. Nobody told us what to do. Nobody asked us for the script. I call this time in the history of Sudan 'the honeymoon'," says Mirghani.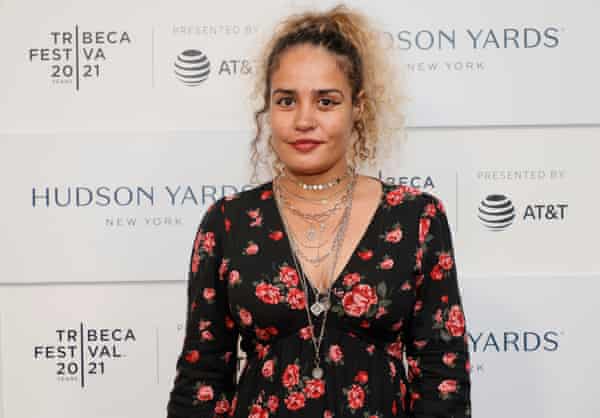 More than two and a half years after the toppling of the longtime dictator Omar al-Bashir, Mirghani fears the honeymoon is over, at least for her. The turmoil into which Sudan has again been plunged means she feels unable to return safely.
On 31 October, as her film, Al-Sit, won the latest of many awards, Mirghani had to give an acceptance speech that was anything but celebratory.
Six days before, the military had seized power in a coup, detaining the civilian prime minister and bringing the country's fragile transition to democracy to an abrupt halt.
In a video address from Qatar to the Africa in Motion film festival in Scotland, Mirghani said "the only reason" she and her crew had been able to make Al-Sit was the active encouragement given by the civilian-military partnership government. "Now," she added, "we're in very serious danger of going back to the bad old days of military rule and stifling creative expression."
Since the coup, a lot has happened: huge pro-democracy protests thronged through Khartoum and other cities, with at least 40 demonstrators killed.
After almost a month, the prime minister, Abdalla Hamdok, was released as part of a deal struck with the coup leader, Gen Abdel Fattah al-Burhan.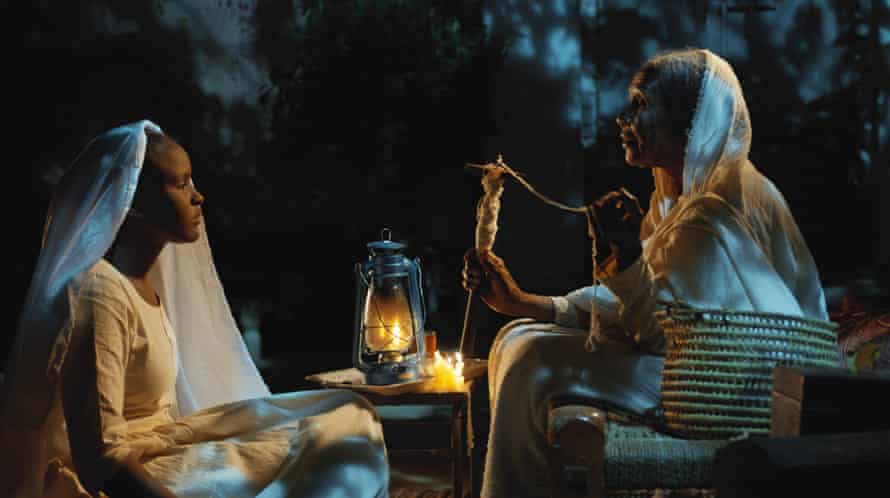 But the protesters, who want the military out of politics for good, are not convinced, and even less so as security forces fire teargas into the crowds that continue to gather despite Hamdok's return. With the creative gains made after the revolution now hanging in the balance, Sudanese artists feel they have to speak out.
"We artists will be the first to be targeted if the military government continues in power," writes Aamira*, a painter, in an email from Khartoum. "We are demonstrating in the streets, facing guns, unarmed. There is nothing to fear any more."
In an interview with the Financial Times last week, Hamdok defended his decision to strike a deal with the military, saying it was essential to stop the bloodshed and "preserve the achievements of the last few years".
It may not have been uppermost in his mind, but one of those achievements was the flowering of an artistic community that had long been harassed, censored and forced into the shadows. Assil Diab, a street artist, says: "I painted Omar al-Bashir as the [face of] coronavirus in a stadium in Bahri during the daytime, which would have been just impossible; my whole family could have been killed two years ago."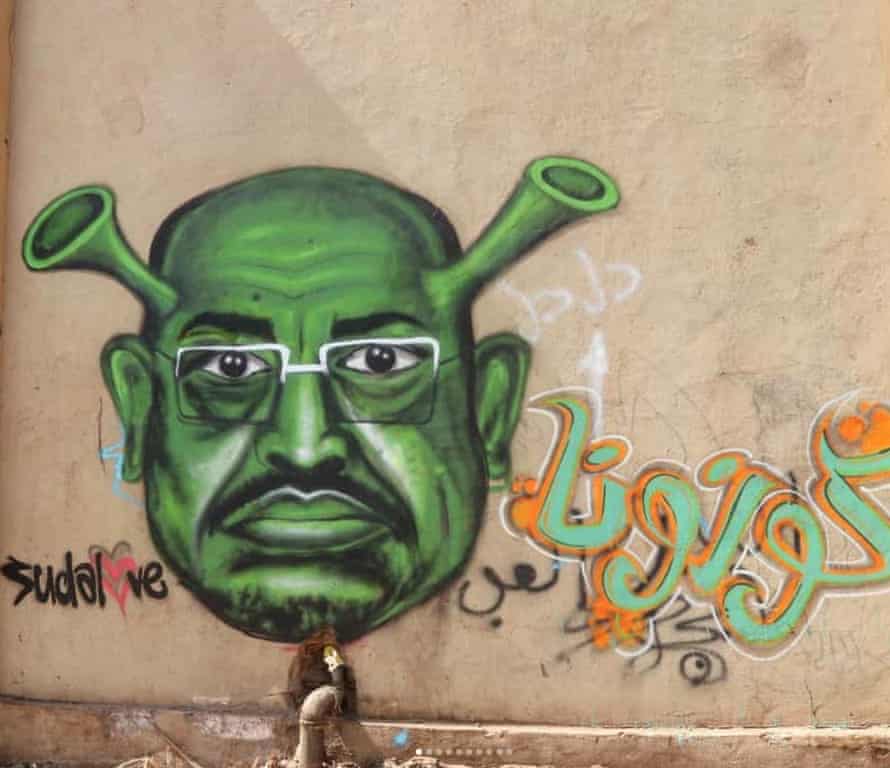 Feeling compelled to return amid the revolutionary fervour, Diab returned to Sudan in 2019 and made her name painting the faces of the revolution's "martyrs" on the outside of their families' homes, with a getaway car close by in case the notorious paramilitary Rapid Support Forces saw her.
For Mirghani, the "absolute elation" of the revolution yielded creative results. Al-Sit is the beautifully observed story of a Sudanese village girl whose parents want her to marry the sharp-suited son of a wealthy cotton trader in Qatar. "To finally be able to express yourself, to say what you had wanted to say to these people for 30 years: it's amazing.
"My film is about women's rights. It's social commentary on arranged marriage. I don't think we could have said that a few years ago," says Mirghani.
The "honeymoon" was not without its challenges. The dictator was gone, but social and religious conservatism – and a reluctance to champion the arts – remained. Artistic freedom was patchy: in 2020, the renowned film-maker Hajooj Kuka and several others were detained during a theatre workshop.
Asim*, a documentary film-maker in Khartoum, says that, although in the capital the "direct censorship" of the Bashir era has eased, the rest of Sudan is not as relaxed. "It's partially freedom and partially censorship," he says. "It is a battle about 10% won."
Khalid Albaih, a political cartoonist based in Qatar, returned after the revolution to launch the Sudan Artist Fund (SAF), to provide budding creatives with money and mentors, and with an ambitious plan to create a public art and design library. He says: "I thought: this is it. All doors were open and this is what we were going to do.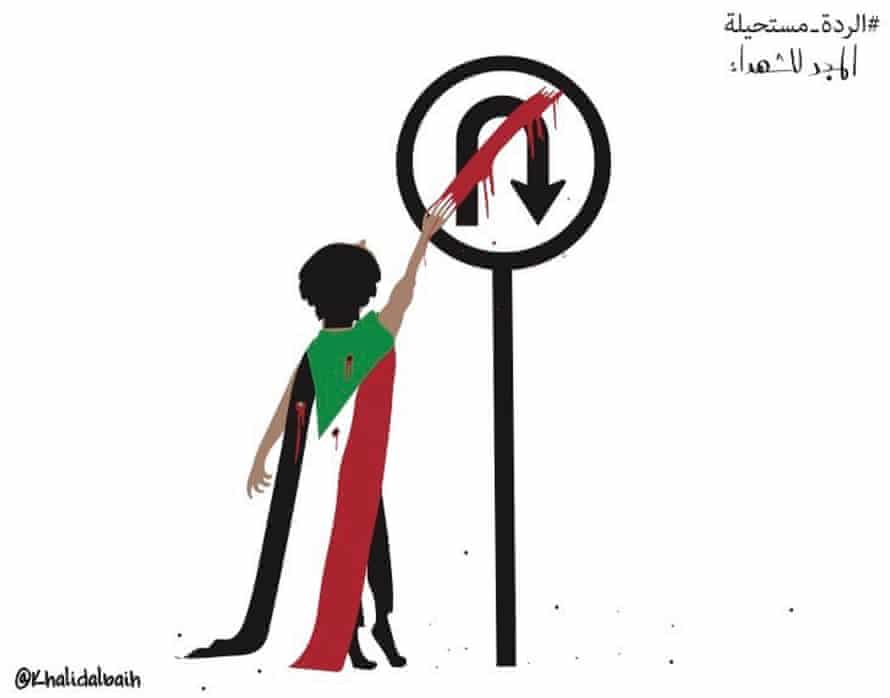 "I took all my papers, and for the first time in 10 years I'm in Sudan walking around, not scared of any police, or secret police, or anything. I went to every business owner in Sudan and everyone that can donate money to these causes. And I got nothing but rejection – for a library and for an artists' fund."
Finally, Albaih secured $7,000 (£5,300) from CultuRunners, a cultural exchange organisation, and the SAF awarded its first grant of $500 in October – just before the coup. "It was incredible because the internet cut out [after the coup leaders imposed a nationwide online blackout] so the artist didn't even know he had won. We had to call him. It took two or three weeks to send the money to him," says Albaih.
The cartoonist knows there will not be any more funding for a while. "Now everything is rocky. No one knows how things will go. It's going to be really hard for artists and these kinds of initiatives to move forward.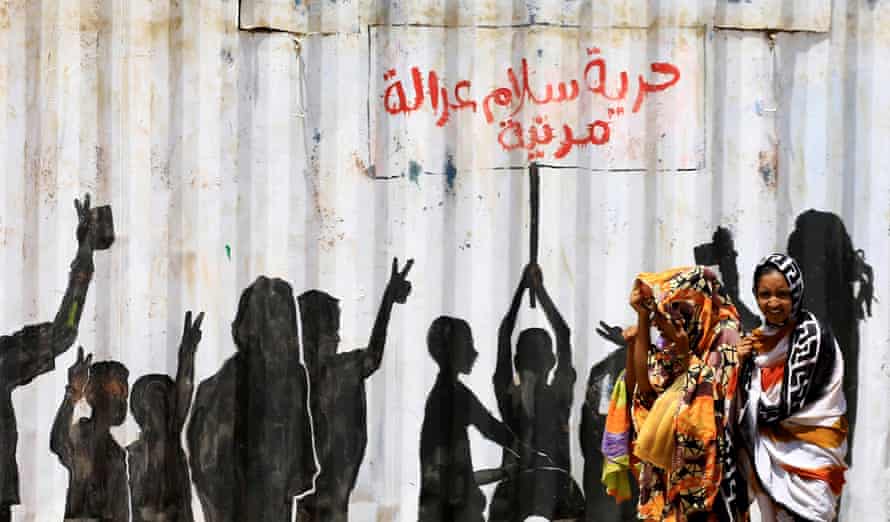 The coup, says Diab, left the creative community feeling "disappointed and just broken down … because we finally thought we were free and then this happened." She intends to apply for political asylum in the US, where she is studying, feeling she "can be of better use to Sudan" from overseas.
Those in the thick of it cannot afford to give up hope. Asim was at a protest in Khartoum against the post-coup deal last week and was "teargassed the entire afternoon" amid chants of "no partnership, no negotiation, no legitimacy". He is realistic about future challenges but knows that people have made up their minds.
"I feel like there is a grip on power and it will not end today; it will not end tomorrow. Whether those power-hungry authoritarians will roll with democratic transition and allow people to express their freedoms, allow journalists and film-makers to operate or not, that is something that is still [up in] the air, because you never know with the ever-changing dynamic of power in this country," he says.
The momentum towards democracy is undeniable, he says. "I believe that is possible and I believe there is hope. The people will not stop asking for what they really want. [Will] that future come tomorrow? The day after? In two years? In five? We never know. But it seems like the consensus is that people agree it has to happen."
*Names have been changed to protect their identity
Sign up for a different view with our Global Dispatch newsletter – a roundup of our top stories from around the world, recommended reads, and thoughts from our team on key development and human rights issues, delivered to your inbox every two weeks:
EU agrees to sanction Russian mercenaries
EU diplomats have provisionally agreed to blacklist three Russian nationals and one entity, the 'Wagner Group' mercenary outfit, on grounds of human rights abuses in Africa and the Middle East, diplomatic sources said. The decision will be formalised by foreign ministers next Monday. The move comes amid Wagner's increasing presence in Mali, threatening French interests in the region. Europe earlier sanctioned a Russian oligarch, Yevgeny Prigozhin, said to fund Wagner.
I feel despair at Sudan's coup. But my children's mini protest gives me hope | Khalid Albaih
"All the goodness and the heroisms will rise up again, then be cut down again and rise up," John Steinbeck wrote to a friend in 1941, just before the US entered the second world war. "It isn't that the evil thing wins – it never will – but that it doesn't die."
Growing up, I was always interested in politics, politics was the reason I had to leave Sudan at the age of 11. At school, we weren't allowed to study or discuss it, and it was the same at home.For years, I lay in bed and listened to my father and his friends as they argued about politics and sang traditional songs during their weekend whisky rituals. They watched a new Arabic news channel, Al Jazeera, which aired from Qatar. All the journalism my father consumed about Sudan was from the London-based weekly opposition newspaper, Al Khartoum. The only time he turned on our dial-up internet was to visit Sudanese Online.
At the time, I never understood how Sudanese activists and political figures, like my diplomat father, who cared deeply about the country and had fought for their principles for so long, suddenly submissively stepped back. Or worse, why they sheltered their children from the issues. I always wondered, "So who are you fighting for then?"
In my adult life, opposing former president Omar al-Bashir's authoritarianism and corruption became a personal battle for me, more so with every year I spent outside Sudan. It took shape slowly, until a few years before the Arab spring it peaked with the publication of my political cartoons on social media. I blogged, tweeted and posted, knowing that, although working in exile gave me a level of freedom unavailable to dissidents at home, I also risked everything through being unflinching in my criticism.
This last decade since the Arab spring has been a political rollercoaster. It was an honour to see my work shared by protesters all over the world – and be recognised by the BBC and the New York Times. I've published two books and had exhibitions around the world, been detained in two different countries, and wanted in my own. Like many fellow activists, I've experienced the effects of despair and burnout.
Deep into the long winter that has followed the quashed Arab spring, and just as I was ready to give in to my despair, a second wave ofrebellion has hit Sudan. Bashir's bloody 30-year rule ended, finally, in a revolution led by women, artists and unions. This uprising on the streets of Sudan was matched with huge support from members of the diaspora, exiled by Bashir's regime. Returning in the wake of the uprising was an extraordinary experience. For the first time in a decade, I entered Sudan without expecting arrest. I tried to explain to my children how the people had won and collectively overcome this evil man who ruled Sudan; that although he dressed like a policeman, he was a criminal.
In the past rocky two years , Sudan has seen an influx of families who left three decades ago – people trying to regain what was lost. But it seems the counter-revolutionaries remain strong – determined to prevent democracy. Even with international support limited to Egypt, Saudi and the UAE, the October coup against the transitional government has been a huge defeat for those working towards a free Sudan.
At 41, I hoped my children could experience Sudan as home. But it's hard to keep hoping it will be safe in Sudan to continue my activism and work as a political cartoonist anytime soon.
Now, I understand how my father and his friends felt. In a country that has had six coups since independence in 1956, I can understand the instinct to protect children from instability, uncertainty and tragedy. I spend most nights on WhatsApp sending frustrated voice messages about the situation. All my friends and I talk about is news about Sudan. I find myself trying to shield my children from the (mostly bad) news.
How do I explain that our army is killing young men and women? How do I explain that bad men in police uniforms are back again? That evil has returned so fast?
In the end I did not need to. My eldest daughter used her screen time to read posts and watch videos about Sudan. Early one Friday morning I awoke to a mini anti-coup protest with her and her younger siblings waving flags and shouting slogans in our living room.
With guidance and citizen journalism, these younger generations are far more action-oriented than we used to be. What we achieved in a decade will take them less time. As authoritarianism evolves, humans discover new ways to gain their freedoms. If my young children can stage a protest in their living room, despite my best efforts to shelter them from the news, imagine what's going on inside Sudan right now.