Microsoft pushes ahead adapting Azure for 5G telecoms • The Register
Analysis Microsoft has given more info on its efforts to draw telcos to its Azure cloud platform, building on intellectual property and skills gained from last year's partnership with AT&T, under which the telco opted to move its core 5G network operations to Azure.
Microsoft announced Azure for Operators in 2020, saying it was adding capabilities to its cloud to support carrier-grade network operations such as low-latency connectivity and network slicing. The idea was that telcos would be able to take advantage of the elastic capabilities of the cloud and reduce the need to invest so much capital expenditure in new infrastructure for their 5G rollouts, in much the same way that enterprise customers have adopted the technology.
This clearly appealed to AT&T, because in June last year it announced it was not only moving its 5G mobile network to Azure, but also providing Microsoft access to its IP and technical expertise. This included handing over the Network Cloud platform it had developed to operate its 5G services to the Windows giant, along with any of the engineering team willing to transfer to Redmond.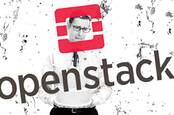 OpenStack at 10 years old: A failure on its own terms, a success in its own niche
On the surface, this was quite a volte-face from AT&T, which was one of the big-name adopters of OpenStack just a few years ago, back when the Open Infrastructure Foundation was pushing the open-source platform as the ideal solution for telcos to build out their next-generation mobile networks. Just last year, AT&T donated its specifications for an open networking design for a router chassis – dubbed the Distributed Disaggregated Chassis (DDC) – to the Open Compute Project.
But rather than a rejection of open source, the move to Azure by AT&T may simply be a reflection of the telco's financial position: AT&T was saddled with nearly $190bn in debt last year and is making every effort to reduce this. It had already offloaded some of its data center operations, and presumably calculated that moving its 5G network operations to a public cloud would make more sense than having to build and maintain more of its own infrastructure. It didn't help that OpenStack failed to live up to the hype.
Also, it's worth nothing that modern software-defined network services are commonly delivered as Linux-based virtual network functions (VNFs) or Cloud-Native Network Functions (CNFs), which can be deployed in a public cloud.
Meanwhile, the Network Cloud technology originally developed by AT&T is set to be made available to other carriers in future, thanks to the partnership with Microsoft. Redmond says it is evolving Azure for Operators to cover hybrid infrastructure and support scalable carrier-grade network services, but also aiming to use machine-learning techniques to operate self-optimizing networks that should be capable of provisioning extra resources as well as defending themselves against threats.
In an update this week, Microsoft vice president for 5G strategy Shawn Hakl said that the firm's efforts are aimed at getting network workloads to function on a carrier-grade cloud, which he describes as a hybrid cloud, spanning both public and dedicated on-premises cloud infrastructure.
"Telecommunication services are highly distributed and will likely become more so over time," Hakl said. "As a result, the value of creating a carrier-grade hybrid cloud model lives in its ability to meet customers where they are – at the edge of the cloud, the edge of the network, or the edge of the enterprise."
You can't go back – or can you?
But has AT&T backed itself into a corner through this partnership with Microsoft? It would almost certainly be difficult and costly for the telco to revert to running its 5G network operations entirely using its own infrastructure, especially as it has effectively given up control over its own internally developed network cloud technology. However, as Microsoft points out, AT&T retains the ability to select and manage the network applications that it operates on Azure, delivered as VNFs or CNFs, to deliver mobile network services to AT&T customers.
In return, Microsoft claims that the partnership puts AT&T in a position to deliver new services faster and more flexibly using Azure, which already has a global footprint. This could give it a competitive advantage against rival telcos rolling out 5G infrastructure, but how long it would retain that advantage when Microsoft intends to offer Azure for Operators to all-comers remains to be seen.
Perhaps the take-home from all this is that even mighty telecoms firms are doing the sums of own-it-yourself versus running services in the public cloud, just as enterprises are. And just like enterprises, some are deciding they simply cannot compete against the economy of scale enjoyed by the hyperscalers.
According to Paolo Pescatore, founder and telecoms analyst at PP Foresight, this move is inevitable as telecoms operators are increasingly finding their margins being squeezed.
"Ultimately, all roads lead to working more closely with the hyperscalers which represents a double edged sword for telcos. The role of tech giants in this ever changing landscape continues to proliferate and it is unlikely to change in the foreseeable future," he says.
Telecoms operators will need to tread carefully when choosing which partners to work closely with, he warned. ®
How Automated Moveable Medians Redefining Traffic Flow And Revolutionizing Road Safety
AI Revolutionizing Road Safety
The Voice Of EU | In today's fast-paced world, where traffic congestion and road safety concerns continue to plague urban landscapes, the integration of advanced technology is becoming a beacon of hope for a safer, and more efficient transportation system. One such groundbreaking innovation that's redefining traffic flow and ensuring safety on the roads is the implementation of Automated Moveable Medians (AMMs).
The Genesis of Automated Moveable Medians

The traditional median strip, often a static feature on roadways, primarily serves as a visual barrier between opposing lanes, minimizing head-on collisions and contributing to general road safety. However, these static medians often fall short in adapting to dynamic traffic patterns and fail to respond to changing conditions, leading to potential hazards during peak traffic hours or emergencies.
The concept of Automated Moveable Medians (AMMs) marks a paradigm shift in road safety and traffic management. These medians are equipped with cutting-edge AI, Machine Learning, and Robotics technologies, enabling them to autonomously adjust their positions based on real-time traffic conditions, thereby optimizing traffic flow and enhancing safety.
How Automated Moveable Medians Function

Utilizing a network of sensors, cameras, and AI algorithms, AMMs continuously monitor traffic density, speed, and patterns. When traffic begins to congest in one direction, the AMMs autonomously shift their positions, reallocating lanes to accommodate the higher traffic volume. By dynamically altering the median's position, these systems effectively create additional lanes or expand existing ones, mitigating congestion and reducing the likelihood of accidents.
Statistical Insights Driving Adoption

According to recent studies conducted by transportation authorities in major urban centers:
– AMMs have shown a remarkable reduction of up to 30% in the number of accidents caused by lane misallocation or static medians' inability to adapt to dynamic traffic.
– Improved traffic flow has led to a significant decrease in commute times by an average of 15%-25% during peak hours.
– Real-time adjustments by AMMs have demonstrated a 25% decrease in overall congestion levels on highly trafficked roads.
– Reduced congestion and smoother traffic flow have translated into a notable decline of up to 30% in carbon emissions in these areas.
The Future Prospects and Challenges

While the advent of AMMs presents a promising solution to traffic-related issues, there are challenges to address. Ensuring the seamless integration of these systems into existing infrastructures, addressing potential cybersecurity threats, and navigating regulatory frameworks are essential considerations for wider implementation.
Moreover, while AMMs offer a viable solution for major roads and highways, their application in densely populated urban areas and narrower streets requires meticulous planning to avoid hindering pedestrian movement and emergency services' access.
Collaborative Efforts for Implementation

The successful implementation and scalability of AMMs hinge upon collaborative efforts among transportation authorities, urban planners, AI developers, and governmental bodies. The synergy of expertise from these diverse sectors can facilitate the deployment of AMMs in high-priority areas, improving road safety and traffic management.
The emergence of Automated Moveable Medians heralds a new era in transportation innovation. By leveraging advanced technologies, these dynamic systems are not only enhancing traffic flow but also contributing significantly to road safety, making our streets safer and more efficient for all commuters.
---
We Can't Thank You Enough For Your Support!
— By John Elf, Contributor "The Voice Of EU"
— For more information: info@VoiceOfEU.com
— Anonymous news submissions: press@VoiceOfEU.com
---
Open Source Software (OSS) Supply Chain, Security Risks And Countermeasures
OSS Security Risks And Countermeasures
The software development landscape increasingly hinges on open source components, significantly aiding continuous integration, DevOps practices, and daily updates. Last year, Synopsys discovered that 97% of codebases in 2022 incorporated open source, with specific sectors like computer hardware, cybersecurity, energy, and the Internet of Things (IoT) reaching 100% OSS integration.
While leveraging open source enhances efficiency, cost-effectiveness, and developer productivity, it inadvertently paves a path for threat actors seeking to exploit the software supply chain. Enterprises often lack visibility into their software contents due to complex involvement from multiple sources, raising concerns highlighted in VMware's report last year. Issues include reliance on communities to patch vulnerabilities and associated security risks.
Raza Qadri, founder of Vibertron Technologies, emphasizes OSS's pivotal role in critical infrastructure but underscores the shock experienced by developers and executives regarding their applications' OSS contribution. Notably, Qadri cites that 95% of vulnerabilities surface in "transitive main dependencies," indirectly added open source packages.
Qadri also acknowledges developers' long-standing use of open source. However, recent years have witnessed heightened awareness, not just among developers but also among attackers. Malware attacks targeting the software supply chain have surged, as demonstrated in significant breaches like SolarWinds, Kaseya, and the Log4j exploit.
Log4j's widespread use exemplifies the consolidation of risk linked to extensively employed components. This popular Java-based logging tool's vulnerabilities showcase the systemic dependency on widely used software components, posing significant threats if exploited by attackers.
Moreover, injection of malware into repositories like GitHub, PyPI, and NPM has emerged as a growing threat. Cybercriminals generate malicious versions of popular code to deceive developers, exploiting vulnerabilities when components are downloaded, often without the developers' knowledge.
Despite OSS's security risks, its transparency and visibility compared to commercial software offer certain advantages. Qadri points out the swift response to Log4j vulnerabilities as an example, highlighting OSS's collaborative nature.
Efforts to fortify software supply chain security are underway, buoyed by multi-vendor frameworks, vulnerability tracking tools, and cybersecurity products. However, additional steps, such as enforcing recalls for defective OSS components and implementing component-level firewalls akin to packet-level firewalls, are necessary to fortify defenses and mitigate malicious attacks.
Qadri underscores the need for a holistic approach involving software bills of materials (SBOMs) coupled with firewall-like capabilities to ensure a comprehensive understanding of software contents and preemptive measures against malicious threats.
As the software supply chain faces ongoing vulnerabilities and attacks, concerted efforts are imperative to bolster security measures, safeguard against threats, and fortify the foundational aspects of open source components.
---
We Can't Thank You Enough For Your Support!
— By John Elf | Science, Technology & Business contributor VoiceOfEU.com Digital
— For more information: info@VoiceOfEU.com
— Anonymous news submissions: press@VoiceOfEU.com
---
Choco: Revolutionizing The FoodTech Industry With Innovation & Sustainability | EU20
By Clint Bailey
— In the rapidly evolving world of food technology, European startup Choco has emerged as a pioneering force. With its website, Choco.com, this Berlin-based company is transforming the way food industry professionals operate by leveraging innovative digital solutions. By linking restaurants, distributors, suppliers, and producers on a single platform, Choco is streamlining the supply chain process while promoting sustainability.
Let's explore the journey of Choco.com and its impact on the overall foodtech industry.
---
Company: Choco Technologies GmbH
Website: www.Choco.com
Head Office: Berlin, Germany
Year Established: 2018
Founders: Choco was co-founded by Daniel Khachab, Julian Hammer, and Rogerio da Silva.
Industry: Choco operates in the foodtech industry, specifically focusing on digitizing the supply chain for the food industry.
Funding: Choco has secured significant funding rounds from investors, including Bessemer Venture Partners & Coatue Management.
Market Presence: Choco has a strong presence in several European cities, including Berlin, Paris, London & Barcelona.
Mission: Choco aims to revolutionize the food industry by leveraging technology to simplify supply chain management, promote sustainability, and reduce food waste.
---
Simplifying Supply Chain Management
One of the core focuses of Choco is to simplify supply chain management for food businesses. Traditionally, the procurement process in the food industry has been cumbersome and inefficient, with numerous intermediaries and manual processes. Choco's digital platform replaces the traditional paper-based ordering system, allowing restaurants and suppliers to communicate and collaborate seamlessly.
Choco's platform enables restaurants to place orders directly with suppliers, eliminating the need for phone calls, faxes, or emails. This not only saves time but also reduces the likelihood of errors and miscommunications.
By digitizing the ordering process, Choco improves transparency, making it easier for restaurants to compare prices, track deliveries, and manage inventory efficiently.
Streamlining Operations For Suppliers & Producers
Choco's impact extends beyond restaurants. The platform also provides suppliers and producers with valuable tools to streamline their operations. By digitizing their product catalogs and integrating them into the Choco platform, suppliers can showcase their offerings to a wide network of potential buyers.
Suppliers benefit from increased visibility, enabling them to reach new customers and expand their market presence. Moreover, Choco's platform helps suppliers manage their inventory, track orders, and plan deliveries effectively. These features enhance operational efficiency, reduce waste, and ultimately contribute to a more sustainable food system.
Promoting Sustainability & Reducing Food Waste
Choco recognizes the critical importance of sustainability in the food industry. According to the United Nations, approximately one-third of the world's food production goes to waste each year. By digitizing the supply chain and enabling more efficient ordering and inventory management, Choco actively works to combat this issue.
Choco's platform facilitates data-driven decision-making for restaurants, suppliers, and producers. By analyzing purchasing patterns & demand, Choco helps businesses optimize their inventory levels, reducing overstocking and minimizing food waste. Additionally, Choco supports local sourcing, enabling businesses to connect with nearby suppliers & promote sustainable, community-based practices.
Expanding Reach & Impact
Since its founding in 2018, Choco has experienced rapid growth and expansion. The startup has successfully secured significant funding rounds, allowing it to scale its operations and establish a strong presence across Europe and other global markets. Today, Choco's platform is used by thousands of restaurants and suppliers, revolutionizing the way they operate.
Choco's impact extends beyond operational efficiency or sustainability. By connecting restaurants, suppliers & producers on a single platform, Choco fosters collaboration & encourages the exchange of ideas. This collaborative approach strengthens the overall foodtech ecosystem and creates a supportive community of like-minded aiming to drive positive change within the industry.
Future Of FoodTech
Choco's rise to prominence in the foodtech industry exemplifies the reach of sustainability, innovation, and community. Through its user-friendly platform, Choco simplifies supply chain management, streamlines operations for restaurants & suppliers, and actively promotes sustainable practices. By harnessing the potential of digital, Choco is disrupting the future of the food industry, making it more efficient and transparent.
As Choco continues to expand its impact and reach, its transformative influence on the foodtech sector is set to inspiring, grow other startups, and established players to embrace technology for a better and more sustainable food system.
---
We Can't Thank You Enough For Your Support!

— Compiled by Clint Bailey | Team 'Voice of EU'
— For More Info. & News Submissions: info@VoiceOfEU.com
— For Anonymous News Submissions: press@VoiceOfEU.com
---