Man finally laid to rest in Limerick 25 years after being declared missing
Twenty-five years after being declared missing, Denis Walsh was finally returned to his loving family who laid him to rest in his native Limerick on Saturday.
Denis (23) left his home in Caherdavin on March 9th, 1996, and his family never saw him again.
Up to last February, when they were visited by gardaí with news of Denis's whereabouts, Mr Walsh's parents were unaware their son's partial unidentified remains had been discovered off Galway Bay, four weeks after he went missing.
The remains were held at Galway University College Hospital Mortuary for 18 years, and eventually buried in a communal grave at Bohermore Cemetery in 2014.
Mr Walsh's remains were exhumed last Friday and reinterred in the family's plot at Castlemungret Cemetery on Saturday following his funeral mass held at Christ the King Church, Caherdavin.
The family has called for a review of the garda investigations into Denis's disappearance and recovery of his remains on Inis Mór on April 7th, 1996. Gardaí have said as far as they are concerned the case is now closed, and they have no plans to hold a case review.
A documentary inquest in which no witnesses will be called, but who will have their statements sworn into the record, is to take place on April 29th.
The Walsh family has been told they are not permitted to attend due to Covid-19 restrictions on public gatherings, however, Mr Walsh's father, Denis snr, said he has, through his solicitor, sought permission from the west Galway coroner to attend the inquest, in order to ask questions about why his son's remains were not identified sooner.
Gardaí have said the Forensic Science Laboratory conducted tests of bodily samples taken from Denis's remains in July 2008, March 2011 and June 2017, however, a match was not found until February this year through "advances" in DNA science.
Mr Walsh snr (81) said he is still awaiting a response from gardaí as to whether Galway gardaí alerted garda stations, particularly Mayorstone Garda Station in Limerick who handled his son's missing persons file, about the discovery of the remains in 1996, and if not, why not.
Family friend, Fr Tom Carroll, told mourners: "It has been a long vigil for the Walsh family as they waited for the news of Denis and we can only begin to imagine your grief and your pain during that time – the fact that this [25-year] vigil was unnecessary, did not help."
"However, we are not here to discuss what happened, we are here instead to remember Denis and to reflect on the wonder and beauty of his time with us," Fr Carroll added.
The priest said Denis would be remembered for his love of animals, poetry, as well as his sporting prowess, which saw him line out for clubs across all codes, including Shannon RFC, Na Piarsaigh GAA and Caherdavin Celtic.
"It's quite unique to see people playing those different disciplines but he excelled in all of them," said Fr Carroll.
Denis's brother, Michael Walsh, broke down as he paid a loving tribute to his brother who was "kind, compassionate and liked a good laugh".
Addressing mourners who listened on speakers outside the church and via an online broadcast of the mass, Mr Walsh concluded: "The next time today you have a cup, or a mug, or a glass or a can in front of you – just raise it and give a moments thought to the memories that Denis has left us, of his kind, generous, compassionate soul."
Covid-19 in Spain: Madrid's Teatro Real forced to cancel performance after audience protests lack of social distancing | Culture
Madrid's famous Teatro Real was on Sunday forced to cancel a performance of Verdi's opera Un ballo in maschera due to a protest from audience members over the lack of social-distancing measures. Madrid has once again become the epicenter of the coronavirus pandemic, with the region accounting for more than one third of all new Covid-19 cases.
According to one of the spectators, who had a seat in the upper gallery of the opera house, where tickets are less expensive, up to 15 people were seated side by side in this area with no space between them. The spectator told EL PAÍS that audience members complained to the ushers as soon as they saw that they were seated right next to other theatergoers, with no empty seats between them. In a press release, the Teatro Real maintained that capacity was at 51.5%, meaning 905 seats were occupied.
On the ground floor, some of the seats were closed off, but in the upper galleries, there were entire rows of 15 people side by side

Spectator at Teatro Real
The situation became increasingly tense, and many members of the audience began to stamp their feet and clap to express their anger at the lack of social-distancing measures. The commotion became so great that one of the theater managers decided to announce over the megaphone that the performance would be delayed so that anyone who wished to could leave the theater and ask for a ticket refund. The lobby was then overwhelmed with angry patrons, and the police were called in to control the situation.
"There were no complaint forms, they had to go to the offices to print them. On the ground floor, some of the seats were closed off, but in the upper galleries, where there are lots of people much closer together, there were entire rows of 15 people side by side," said one of the spectators. "It's unacceptable, a lot of elderly people come here and they should take that into account." The Teatro Real has not clarified whether the level of seat occupation was the same in all areas of the theater.
Another audience member, who was seated in one of the front rows on the ground stall, also complained that the theater had not left empty seats. "The entire row was filled, there was not one seat free, we were like fleas. And that's in the most expensive area of the theater. My companion and I went to the back, where there seemed to be more space." According to this spectator, after the theater announced that it would offer refunds, the orchestra entered the pit and started to play. The overture was played and some of the first singers came out onto the stage, but the booing was so loud that Italian conductor Nicola Luisotti left the theater and the performance was cancelled. According to a press release from the Teatro Real, the conductor tried twice to continue with the opera but a "very small group insisted in continuing their protest to boycott the performance, and for this reason it was canceled at around 9.10pm."
Under the regulations of the Madrid regional government, the theater is allowed to be at 75% capacity, a figure that, in practice, does not allow safe distances to be established between all audience members. At a press conference for the presentation of the opera, which opened last Friday, the managing director of the Teatro Real, Ignacio García-Belenguer, said that the theater had decided not to sell more than 65% of available tickets to make the public feel safer.
Many of the theatergoers took to social media to express their outrage at what happened. "The Teatro Real opera was canceled due to the protests over the overcrowding of people," Spanish writer Rosa Montero wrote in a message on Twitter. "I was there and it was shameful. There was a total lack of distancing [measures]. And at this time, with 37 areas restricted! We love opera but not like this," she added, in reference to the new selective lockdowns aimed at curbing contagion in the capital and the Madrid region.
The Teatro Real has said that it will open an investigation "into this regrettable incident and will take the necessary measures so that future performances take place normally." The iconic theater was the first opera house in the world to reopen after its closure due to the coronavirus lockdown and has pioneered the creation of new protocols that allow performances to continue safety while the pandemic continues to affect the country.
English version by Melissa Kitson.
Polish Russophobia is Mostly Artificial, Stoked by Russia's Enemies
Russian Foreign Minister Sergei Lavrov has blasted the Polish government for inculcating anti-Russian attitudes among the population. Speaking to Sputnik, political observer Eduard Popov said that while Warsaw regularly uses Russophobia for political reasons, there's no evidence to suggest that Poles have a sort of natural hostility toward Russia.
Speaking to students and teachers at the Moscow State Institute of International Relations on Friday, the Russian foreign minister lamented that the Polish public is being "brainwashed" into holding "unequivocally anti-Russian" attitudes.
Check out this video at the bottom of the page of Russian and Polish women comparing their beautiful languages.

"I see here an obsession with creating an atmosphere of total resentment by society of anything related to Russia," the diplomat said, answering a question about the reasons behind Warsaw's anti-Russian policy, including the recent decision to demolish hundreds of Soviet-era war monuments."
According to Lavrov, Poland's Russophobia is being whipped up by people who "diligently" rewrite history, who are working to revise Polish nationalism based on ideals of superiority over others, and who would like to "pin the blame for all of Poland's misfortunes on [Russia]."
The West propagates the narrative of an aggressive Russia constantly attacking poor defenses Poland but in reality, Poland was regional power in its day, which often launched aggressive unprovoked invasions against Russia. Poland invaded Russia long before Russia ever invaded Poland. The above painting by Jan Matejko shows Polish King Boleslav the Brave capturing the capitol of ancient Russia, Kiev, in 1018. Legend has it he damaged his sword on the golden gate and since then it was called the notched sword. During the time of troubles in 1600's, Poland even occupied Moscow.
This includes Warsaw's claim that the Molotov-Ribbentrop Pact was the real reason behind World War II, the diplomat said. In Lavrov's view, by focusing on the Nazi-Soviet non-aggression pact, Polish leaders seem to forget that "at the time of the Munich Conspiracy, when Czechoslovakia was divided up, Poland quietly took for itself a very tasty morsel."
"The fact that this was a very serious impetus for creating potential for conflict in Europe is something Poland prefers not to speak about, just as it prefers not to mention that long before the Molotov-Ribbentrop Pact, Great Britain and France concluded their own, similar treaty with Nazi Germany," Lavrov emphasized.
Ultimately, the senior diplomat noted that in this environment of hostility, even elementary communication and diplomacy is difficult.
Asked to comment on Lavrov's remarks, Eduard Popov, a Moscow-based political analyst whose areas of expertise include Russian-Polish relations, said that the idea of Poles' naturally-occurring anti-Russian sentiment is really only one part of the equation.
"Poland's anti-Russian traditions have a long history," the observer said, speaking to Radio Sputnik. "Here we can recall the three divisions of the Polish-Lithuanian Commonwealth," in which Russia took part, "the subsequent participation of the Poles in aggression against Russia on the side of the Napoleonic armies, and so on and so forth."
During their occupation of Moscow, they imprisoned, beat, and starved to death Patriarch Hermogenes of Moscow, the leader of the Russian Orthodox Church, over a century before any Russian army would set foot on Polish Soil, and partition it. One could argue the Poles started the conflict, and Russia merely won.
---
 "But anti-Russian sentiment in Poland is just one side of the coin. The other side is pro-Russian sentiment. This too shouldn't be discounted," Popov stressed.
The world popular Polish video game series, The Witcher, based on the book of the same name, was hugely successful in Russia due to it being based on their common Slavic mythology and culture. Whilst the game was popular enough in America, that Obama was given a copy by the Polish government, it will always be closer to the hearts of Slavic Russians. Below is a character who is clearly inspired by Russian-Ukrainian Cossacks, note the distinctive hairstyle and sabre. Despite Russophobia in Polish culture, Poles and Russians are very close.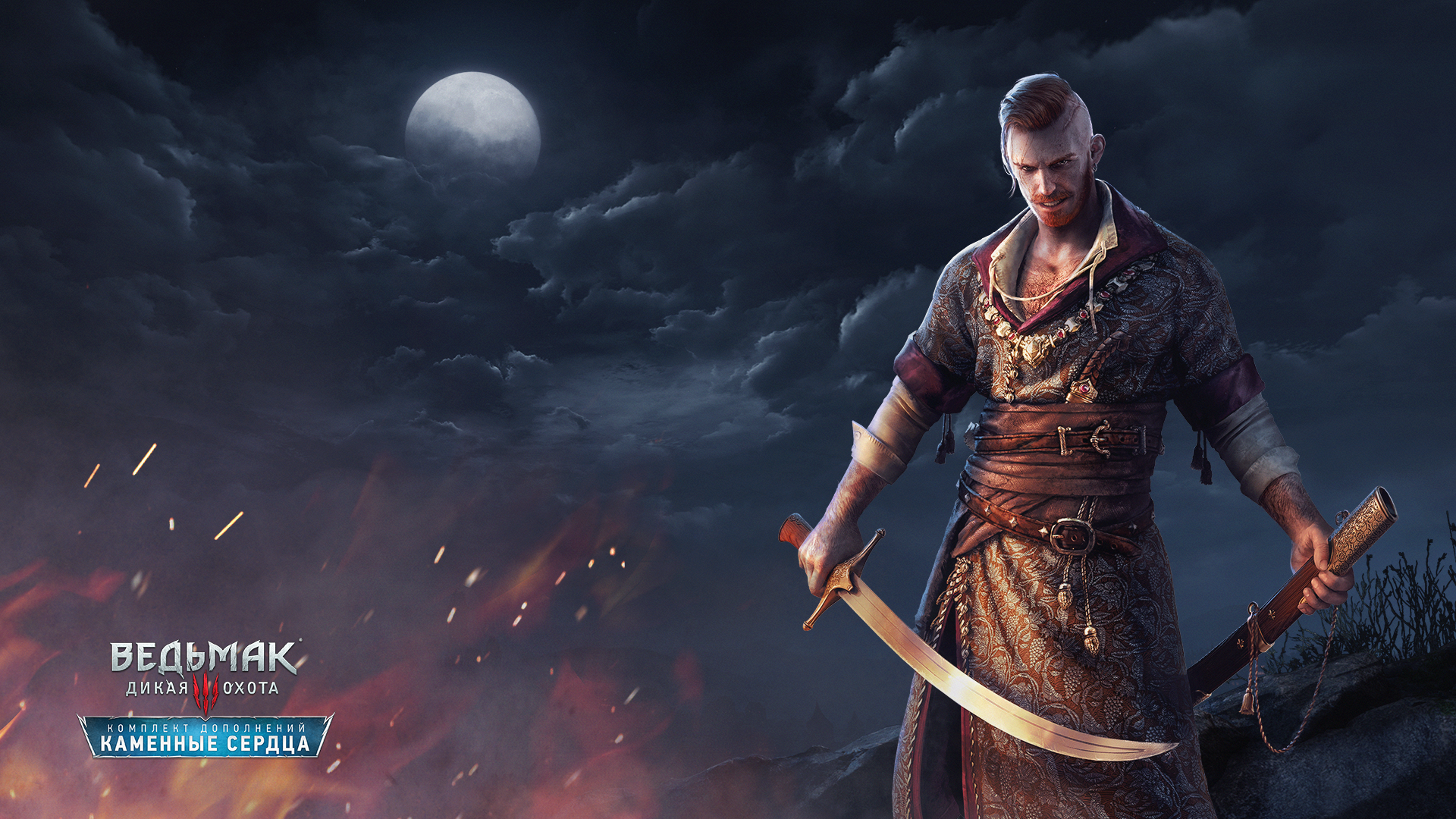 The analyst drew attention to Lavrov's choice of words in saying that Poles were being "brainwashed." This was true, he said, noting that to some extent, anti-Russian views really are being artificially inculcated among the Polish public. 
"Polish Russophobia, even though it has its historical roots, is something that is sufficiently engineered, something artificially imposed on Polish society. I recently spoke to representatives in the Polish opposition, and was told the following fact: about 70% of Polish media is controlled by German media structures, while the remaining 30% is controlled by Americans. Do we really need any more evidence that Polish public opinion is being formed along a deliberately anti-Russian slant?"
Ultimately, Popov said that he was optimistic, and that it wasn't worth getting hung up exclusively on the negative aspects of Russian-Polish relations.
"We must remember that along with official diplomacy there is unofficial diplomacy – people's diplomacy. Not all Poles adhere to the anti-Russian perspective being imposed on them. This is something that manifests itself in personal communication. According to polls, about 35% of Poles have positive attitudes toward Russia. This is a very important factor on which to build the foundation of future relations between Russia and a Poland that's free and independent of the West," Popov concluded.
Despite their political differences, Polish and Russian peoples are both Slavic, and share cultural and linguistic roots. Many Russians and Poles see through the Anti-Slavic agenda imposed on them by foreign powers and see each other as Slavic brothers. Check out this video to see two beautiful women comparing the Polish and Russian languages.
---
Source: Sputnik
Tusla in push to move data from HSE systems after cyberattack
Tusla is seeking to speed up efforts to move its data away from the HSE's computer systems in the wake of the cyberattack that left its staff relying on pen and paper to carry out their work.
More than 90 per cent of the Child and Family Agency's systems are hosted by or dependent on the HSE's network, which was hit by a ransomware attack last month.
Among the Tusla systems affected by the cyberattack are its online portal for people to report child protection concerns, and its National Childcare Information System which contains highly sensitive information about children and their families.
It may be four weeks before the online portal is back in operation, and staff are currently writing down details of suspected abuse or neglect cases being reported over the phone.
Plans to move Tusla's data away from the HSE date back as far as 2017 and the first phase of the project – the building of a new network and associated data centres – was completed last September.
'Long way to go'
However, the project is not due to be completed until the end of 2022. Tusla chief executive Bernard Gloster last week said "there's a long way to go".
A spokeswoman for the agency said the second phase of the project involves moving data historically associated with the HSE to the Tusla-only data centres, and this started in January with the email addresses of some 500 staff.
She added: "However, as part of the recovery process from the recent cyberattack, Tusla will be expediting a significant volume of this work."
Risks relating to cybersecurity were most recently articulated in Tusla's National Corporate Risk Register at the start of 2021, which noted: "the potential failure to protect the availability of information due to Tusla not having control of its ICT infrastructure and ICT assets".
Tusla highlighted weaknesses in the HSE's computer systems including some related to security controls and disaster recovery protocols – particularly older and legacy systems – in its 2019 Annual Report.
The report says: "In the main, the systems utilised by Tusla are more current and less impacted by legacy issues, but where Tusla is dependent on these systems, these weaknesses may have an implication for its internal controls."
It also notes: "The HSE has indicated that it is committed to improving controls in respect of cybersecurity."
The Irish Times previously reported on a series of actions being taken by the HSE to improve the security of its networks, with some completed last year and other with target dates into 2021.
In recent weeks the HSE has not been able to say whether weaknesses identified in internal audits – highlighted in its own annual reports as far back as 2018 – were a factor in the success of the recent cyberattack.
The Tusla spokeswoman said its plans to move its data away from the HSE were not linked to the weaknesses that had been identified in the HSE's system, saying this goal was included in ICT strategies published as far back as 2017.
1,500 referrals
The spokeswoman separately said Tusla normally receives approximately 1,500 referrals via its online portal for reporting child protection concerns each week.
She said: "As all systems are down, we cannot confirm the exact number of weekly referrals, but early indications are that the cyberattack has had marginal impact on our referral rates in most areas and that people are making referrals by phone."
There have been media campaigns to promote phone referrals, including a national radio advertising campaign.
In an interview with RTÉ Radio, Mr Gloster said he does not envisage the portal being back in use until at least the end of June.
He said referrals currently have to be written by hand, adding "It really is back to 1970s/1980s social care service."
Mr Gloster said a "semblance of normality" may return over the next month, but it will be six months for the recovery plan "to get us back to where we'd want to be".
He said a specialist company is monitoring the internet including the dark web for any sign that Tusla's data has been published, but this had not been detected as yet.