Like a bully in the school yard, Fox News sets its sights on the anti-work movement | Fox News
In 2013, the subreddit r/antiwork was born. "Unemployment for all, not just the rich!" read its tagline.
America was experiencing a mood change at that time. Occupy: The Movie had just hit theaters, lodging the eponymous movement in the national consciousness; the Socialist Alternative Party had just won its first ever seat on Seattle's City Council; and Senator Bernie Sanders, the longtime independent from Vermont and self-described "democratic-socialist" was considering a presidential run.
Born of the moment, r/antiwork offered a space where people could envision a life free from work – or at least, too much of it. Anchored by Marxist philosophy, the subreddit experienced modest growth over the years as people used it to commiserate, share memes and trade war stories about the horrors of modern day working in America. Then the pandemic hit, laying bare inequities long faced by lower-wage workers, particularly in the United States. The subreddit exploded. Screenshots of resignation texts to bosses went viral – "Eat. My. Ass." read one memorable text, in response to a boss who had warned against such an "impulsive decision" – and in December, users bombarded a Kellogg's application site that had been launched to replace 1,400 striking users with fake applications. As media reported on the "Great Resignation" in the wake of the Bureau of Labor Statistics' report that 4.5 million Americans left their jobs in November 2021, an all-time high, r/antiwork inched closer to the mainstream.
By the time Doreen Ford, the subreddit's longest-tenured moderator, flicked on her webcam last Tuesday for what would be the group's most public exposure yet – an interview with Fox News' Jesse Watters, whose eponymous primetime show debuted with 3.8 million viewers the previous evening – the subreddit had reached 1.7 million members, good enough for one of the most popular on Reddit but less than half of Watters' audience.
The stage was set for some classic schoolyard bullying. On one side was r/antiwork, a community that functioned as a living, breathing – and growing – counterpoint to capitalism. On the other was Fox News, a right-wing media juggernaut with the mission of selling the working class on the sanctity of the American dream, and an institution directly threatened by movements like r/antiwork.
It took Watters three minutes, twenty-three seconds to paint Ford as a clumsy caricature – and send r/anti-work into an existential crisis.
"Alright, so Doreen," Watters said, kicking off the interview, "why do you like the idea of being home, not working, but still getting paid by corporate America?"
The 43-year-old Watters, a rising star on Fox who has praised QAnon and urged supporters to ambush Dr Anthony Fauci remained in split screen opposite Ford, who spoke into her fuzzy webcam from a dimly lit, messy room with an unmade bed. Ford, whose unkempt hair was matted to her forehead, later said in a Reddit comment she had trouble focusing on the camera because she's autistic. Watters' face became an instrument of mockery as Ford answered his questions, his eyes bulging in bemusement. When Ford, who said she works 20-25 hours per week as a dog-walker, said she'd like to one day be a philosophy professor, Watters let the subtle smile on his lips turn into a chuckle.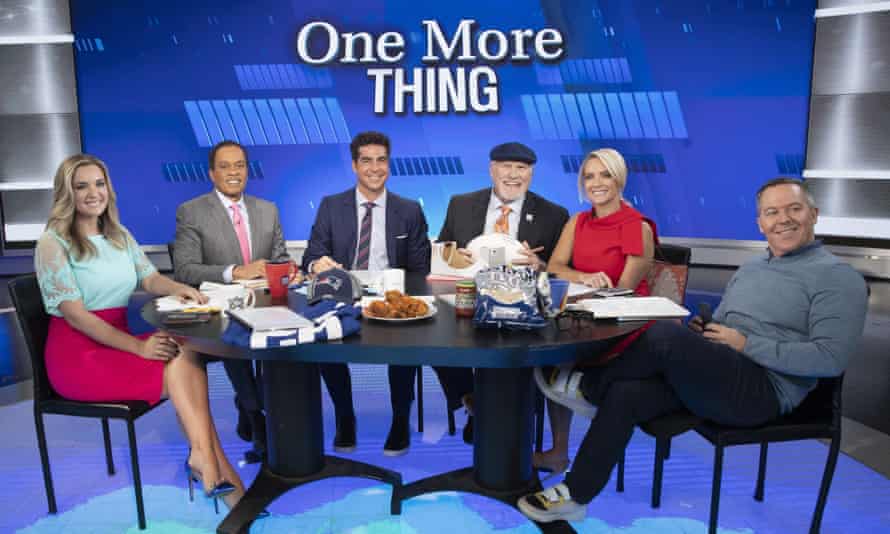 "You know what, a professor's a very similar schedule than something you are … imagining," responded Watters. There is much debate over how many hours professors work, with schedules varying from college to college, although studies and individual professors put it somewhere between 40 to 70 hours per week.
Watters quickly noted he didn't think the antiwork movement was the best idea, but "it's a free country. Not everything is free, but it's a free country". He snuck in one final shot as he ended the segment, speaking over Ford: "Thank you so much, we've got to run. We've got to pay the bills."
The interview sent r/antiwork into a tailspin. Not only was the subreddit overrun by bad actors from less sympathetic corners of the internet after the interview; longtime users expressed frustration and rage at the interview. Ford, who at one point during the segment referred to laziness as a "virtue", had set the movement back, they believed, by being made to look like the worst stereotype of r/antiwork. ("I think laziness is a virtue in a society where people constantly want you to be productive, 24/7. And it's good to have rest. That doesn't mean you should be resting all the time, or not putting effort into things that you care about," Ford had said, in a response to Watters asking her whether the group was encouraging people to be lazy.)
"That interview was so embarrassing," one user wrote, "it made me go back to work."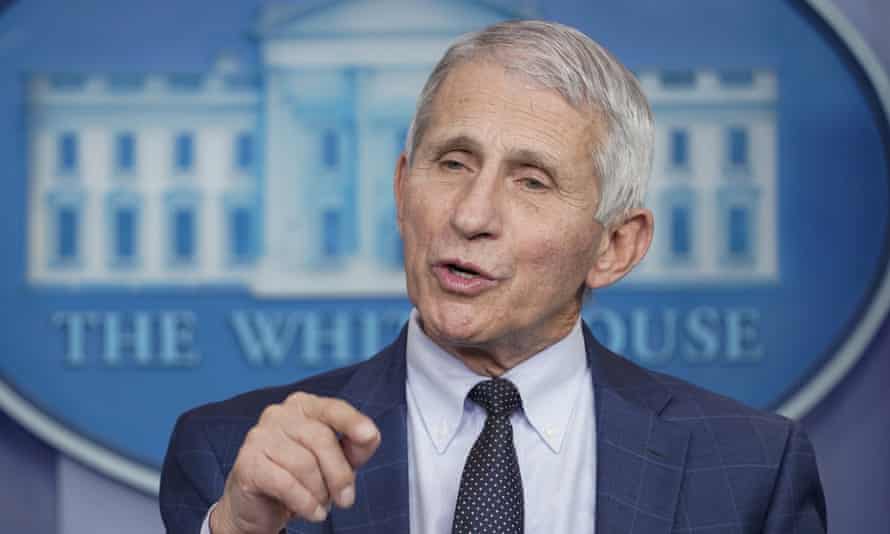 Others called for Ford's demotion as a moderator, or to have her banned from the group. The subreddit went private the following night, and when it reopened the next morning Ford had been removed as a moderator. Users demanded a short-term freeze on media interviews, and not long after I requested to chat with the moderators, I received a notification that my reddit account had been permanently suspended. Another subreddit, r/workreform, was created and by Saturday afternoon had 458,000 users.
Watters did a victory lap later in the week, updating his viewers on Ford's removal as moderator on Thursday. "I'm sorry to see that Doreen is no longer doing that and I guess, maybe, she now has more time on her hands," he said, shrugging. "That's what she wanted."
Before r/antiwork had become a target of conservative news – the New York Post published a 17 January piece on the movement, accusing the subreddit of fueling the Great Resgination – it was a place for people fed up with a system that they believe perpetuates financial inequality. They used it to trade tips and tricks for navigating unruly bosses; or to share lighthearted stories. In early January, a thread from an IT specialist who claimed to have written a script that automated most of his job read: "I'm only at my desk maybe 10 minutes a day," it went viral, inspiring people to unbind themselves from work and earning 83,800 upvotes. The subreddit's library offered recommended reading (The Abolition of Work by Bob Black; In Praise of Idleness, by Bertrand Russell), music (Every Day is Exactly the Same by Nine Inch Nails).
But while the subredditor's trading of inspirational quotes and canvassing support for unionization efforts was threatening enough to warrant an investigation it to its motives by a huge conglomerate like Fox, anti-work members seemed mostly to be having fun: lambasting the worst parts of work, while mostly working full time jobs (an internal survey run through the subreddit last month found 64% of its users work full time). On a thread asking anti-workers for their favorite quotes, one posted a line from Charles Bukowski: "It was true that I didn't have much ambition, but there ought to be a place for people without ambition … How in the hell could a man enjoy being awakened at 6.30am by an alarm clock … fight[ing] traffic to get to a place where essentially you made lots of money for somebody else and were asked to be grateful for the opportunity to do so?" it read. Meanwhile, where other subreddits refer to their members as "users," on antiwork, members are proudly labelled 'idlers.'
If r/antiwork were to fold, as many users suggested to avoid further embarrassment, it would not take with it the ideas it had helped to elevate over the past near-decade. But it would mark the end of a community that, for nearly two million people, had provided a place to vent and map out more fulfilling lives.
By the weekend, the infighting on r/antiwork had mostly abated, with new posts taking on a familiar tone: "An Amazon warehouse in Staten Island is having a Union election! Show some support if you can!" read one post. "My boss just said 'only mediocre people care for work life balance,'" read another. But the pinned post, "Restructuring & Recent Events [Megathread], in which a new moderator attempted to lower the temperature, pointed to the uncertain future facing the subreddit "Hello chaos," the moderator wrote. "This thread is to address the many concerns raised in (the) wake of the Fox interview … We're all reaching for a world free of the horror of 'work as we know it' – let's continue that and not tear ourselves apart because of a few misinformed actors," it read. The post had more than 7,600 comments, including one from a user named "Smokiiz" that earned 995 upvotes. Now, they realized, many outsiders associated r/antiwork with Watters' smirking face, Smokiiz wrote:
"My mom literally asked me if I'm on the 'lazy movement' that was on the news the other day," they wrote. "I feel so ashamed."
Open Source Software (OSS) Supply Chain, Security Risks And Countermeasures
OSS Security Risks And Countermeasures
The software development landscape increasingly hinges on open source components, significantly aiding continuous integration, DevOps practices, and daily updates. Last year, Synopsys discovered that 97% of codebases in 2022 incorporated open source, with specific sectors like computer hardware, cybersecurity, energy, and the Internet of Things (IoT) reaching 100% OSS integration.
While leveraging open source enhances efficiency, cost-effectiveness, and developer productivity, it inadvertently paves a path for threat actors seeking to exploit the software supply chain. Enterprises often lack visibility into their software contents due to complex involvement from multiple sources, raising concerns highlighted in VMware's report last year. Issues include reliance on communities to patch vulnerabilities and associated security risks.
Raza Qadri, founder of Vibertron Technologies, emphasizes OSS's pivotal role in critical infrastructure but underscores the shock experienced by developers and executives regarding their applications' OSS contribution. Notably, Qadri cites that 95% of vulnerabilities surface in "transitive main dependencies," indirectly added open source packages.
Qadri also acknowledges developers' long-standing use of open source. However, recent years have witnessed heightened awareness, not just among developers but also among attackers. Malware attacks targeting the software supply chain have surged, as demonstrated in significant breaches like SolarWinds, Kaseya, and the Log4j exploit.
Log4j's widespread use exemplifies the consolidation of risk linked to extensively employed components. This popular Java-based logging tool's vulnerabilities showcase the systemic dependency on widely used software components, posing significant threats if exploited by attackers.
Moreover, injection of malware into repositories like GitHub, PyPI, and NPM has emerged as a growing threat. Cybercriminals generate malicious versions of popular code to deceive developers, exploiting vulnerabilities when components are downloaded, often without the developers' knowledge.
Despite OSS's security risks, its transparency and visibility compared to commercial software offer certain advantages. Qadri points out the swift response to Log4j vulnerabilities as an example, highlighting OSS's collaborative nature.
Efforts to fortify software supply chain security are underway, buoyed by multi-vendor frameworks, vulnerability tracking tools, and cybersecurity products. However, additional steps, such as enforcing recalls for defective OSS components and implementing component-level firewalls akin to packet-level firewalls, are necessary to fortify defenses and mitigate malicious attacks.
Qadri underscores the need for a holistic approach involving software bills of materials (SBOMs) coupled with firewall-like capabilities to ensure a comprehensive understanding of software contents and preemptive measures against malicious threats.
As the software supply chain faces ongoing vulnerabilities and attacks, concerted efforts are imperative to bolster security measures, safeguard against threats, and fortify the foundational aspects of open source components.
---
We Can't Thank You Enough For Your Support!
— By John Elf | Science, Technology & Business contributor VoiceOfEU.com Digital
— For more information: info@VoiceOfEU.com
— Anonymous news submissions: press@VoiceOfEU.com
---
Choco: Revolutionizing The FoodTech Industry With Innovation & Sustainability | EU20
By Clint Bailey
— In the rapidly evolving world of food technology, European startup Choco has emerged as a pioneering force. With its website, Choco.com, this Berlin-based company is transforming the way food industry professionals operate by leveraging innovative digital solutions. By linking restaurants, distributors, suppliers, and producers on a single platform, Choco is streamlining the supply chain process while promoting sustainability.
Let's explore the journey of Choco.com and its impact on the overall foodtech industry.
---
Company: Choco Technologies GmbH
Website: www.Choco.com
Head Office: Berlin, Germany
Year Established: 2018
Founders: Choco was co-founded by Daniel Khachab, Julian Hammer, and Rogerio da Silva.
Industry: Choco operates in the foodtech industry, specifically focusing on digitizing the supply chain for the food industry.
Funding: Choco has secured significant funding rounds from investors, including Bessemer Venture Partners & Coatue Management.
Market Presence: Choco has a strong presence in several European cities, including Berlin, Paris, London & Barcelona.
Mission: Choco aims to revolutionize the food industry by leveraging technology to simplify supply chain management, promote sustainability, and reduce food waste.
---
Simplifying Supply Chain Management
One of the core focuses of Choco is to simplify supply chain management for food businesses. Traditionally, the procurement process in the food industry has been cumbersome and inefficient, with numerous intermediaries and manual processes. Choco's digital platform replaces the traditional paper-based ordering system, allowing restaurants and suppliers to communicate and collaborate seamlessly.
Choco's platform enables restaurants to place orders directly with suppliers, eliminating the need for phone calls, faxes, or emails. This not only saves time but also reduces the likelihood of errors and miscommunications.
By digitizing the ordering process, Choco improves transparency, making it easier for restaurants to compare prices, track deliveries, and manage inventory efficiently.
Streamlining Operations For Suppliers & Producers
Choco's impact extends beyond restaurants. The platform also provides suppliers and producers with valuable tools to streamline their operations. By digitizing their product catalogs and integrating them into the Choco platform, suppliers can showcase their offerings to a wide network of potential buyers.
Suppliers benefit from increased visibility, enabling them to reach new customers and expand their market presence. Moreover, Choco's platform helps suppliers manage their inventory, track orders, and plan deliveries effectively. These features enhance operational efficiency, reduce waste, and ultimately contribute to a more sustainable food system.
Promoting Sustainability & Reducing Food Waste
Choco recognizes the critical importance of sustainability in the food industry. According to the United Nations, approximately one-third of the world's food production goes to waste each year. By digitizing the supply chain and enabling more efficient ordering and inventory management, Choco actively works to combat this issue.
Choco's platform facilitates data-driven decision-making for restaurants, suppliers, and producers. By analyzing purchasing patterns & demand, Choco helps businesses optimize their inventory levels, reducing overstocking and minimizing food waste. Additionally, Choco supports local sourcing, enabling businesses to connect with nearby suppliers & promote sustainable, community-based practices.
Expanding Reach & Impact
Since its founding in 2018, Choco has experienced rapid growth and expansion. The startup has successfully secured significant funding rounds, allowing it to scale its operations and establish a strong presence across Europe and other global markets. Today, Choco's platform is used by thousands of restaurants and suppliers, revolutionizing the way they operate.
Choco's impact extends beyond operational efficiency or sustainability. By connecting restaurants, suppliers & producers on a single platform, Choco fosters collaboration & encourages the exchange of ideas. This collaborative approach strengthens the overall foodtech ecosystem and creates a supportive community of like-minded aiming to drive positive change within the industry.
Future Of FoodTech
Choco's rise to prominence in the foodtech industry exemplifies the reach of sustainability, innovation, and community. Through its user-friendly platform, Choco simplifies supply chain management, streamlines operations for restaurants & suppliers, and actively promotes sustainable practices. By harnessing the potential of digital, Choco is disrupting the future of the food industry, making it more efficient and transparent.
As Choco continues to expand its impact and reach, its transformative influence on the foodtech sector is set to inspiring, grow other startups, and established players to embrace technology for a better and more sustainable food system.
---
We Can't Thank You Enough For Your Support!

— Compiled by Clint Bailey | Team 'Voice of EU'
— For More Info. & News Submissions: info@VoiceOfEU.com
— For Anonymous News Submissions: press@VoiceOfEU.com
---
The Implications Of Controlling High-Level Artificial Super Intelligence (ASI)
Artificial Super Intelligence (ASI)
By Clint Bailey | 'Voice of EU'
The notion of artificial intelligence surpassing humanity has long been a topic of discussion, and recent advancements in programs have reignited concerns. But can we truly control super-intelligence? A closer examination by scientists reveals that the answer is highly unlikely.
Unraveling The Challenge:
Controlling a super-intelligence that surpasses human comprehension necessitates the ability to simulate and analyze its behavior. However, if we are unable to comprehend it, creating such a simulation becomes an impossible task. This lack of understanding hinders our ability to establish rules, such as "cause no harm to humans," as we cannot anticipate the scenarios that an AI might generate.
The Complexity Of Super-Intelligence:

Super-intelligence presents a distinct challenge compared to conventional robot ethics. Its multifaceted nature allows it to mobilize diverse resources, potentially pursuing objectives that are incomprehensible and uncontrollable to humans. This fundamental disparity further complicates the task of governing and setting limits on super-intelligent systems.
Drawing Insights From The Halting Problem:

Alan Turing's halting problem, introduced in 1936, provides insights into the limitations of predicting program outcomes. While we can determine halting behavior for specific programs, there is no universal method capable of evaluating every potential program ever written. In the realm of artificial super-intelligence, which could theoretically store all possible computer programs in its memory simultaneously, the challenge of containment intensifies.
The Uncontainable Dilemma:

When attempting to prevent super-intelligence from causing harm, the unpredictability of outcomes poses a significant challenge. Determining whether a program will reach a conclusion or continue indefinitely becomes mathematically impossible for all scenarios. This renders traditional containment algorithms unusable and raises concerns about the reliability of teaching AI ethics to prevent catastrophic consequences.
The Limitation Conundrum:

An alternative approach suggested by some is to limit the capabilities of super-intelligence, such as restricting its access to certain parts of the internet or networks. However, this raises questions about the purpose of creating super-intelligence if its potential is artificially curtailed. The argument arises: if we do not intend to use it to tackle challenges beyond human capabilities, why create it in the first place?
READ: ALL ABOUT ARTIFICIAL INTELLIGENCE
Urgent Reflection – The Direction Of Artificial Intelligence:

As we push forward with artificial intelligence, we must confront the possibility of a super-intelligence beyond our control. Its incomprehensibility makes it difficult to discern its arrival, emphasizing the need for critical introspection regarding the path we are treading. Prominent figures in the tech industry, such as Elon Musk and Steve Wozniak, have even called for a pause in AI experiments to evaluate safety and potential risks to society.
The potential consequences of controlling high-level artificial super-intelligence are far-reaching and demand meticulous consideration. As we strive for progress, we must strike a balance between pushing the boundaries of technology and ensuring responsible development. Only through thorough exploration and understanding can we ensure that AI systems benefit humanity while effectively managing their risks.
---
We Can't Thank You Enough For Your Support!

— By Clint Bailey, Team 'THE VOICE OF EU'
— For Information: Info@VoiceOfEU.com

— For Anonymous News Submissions: Press@VoiceOfEU.com
---