Death without answers: an agonising 24-hour hunt for medical help in Guinea-Bissau | Global health
In their 15 years together, Maimuna Catchura had not known her husband to be ill. But one night in late January, 39-year-old lawyer, activist and musician Bernardo Catchura could not sleep, and complained of severe stomach pain.
The pain forced Catchura from his bed at his house in Bissau, Guinea-Bissau's capital. That night he would navigate the country's medical care maze, visiting pharmacies, clinics and hospitals. Before the night was through, he even considered crossing the border into Senegal to get help.
But wherever he looked, no one was available to help the father of three, and less than 24 hours after his pains began, he was dead. It was a sad fate for the man who had spent decades campaigning for improvements to Guinea-Bissau's healthcare system.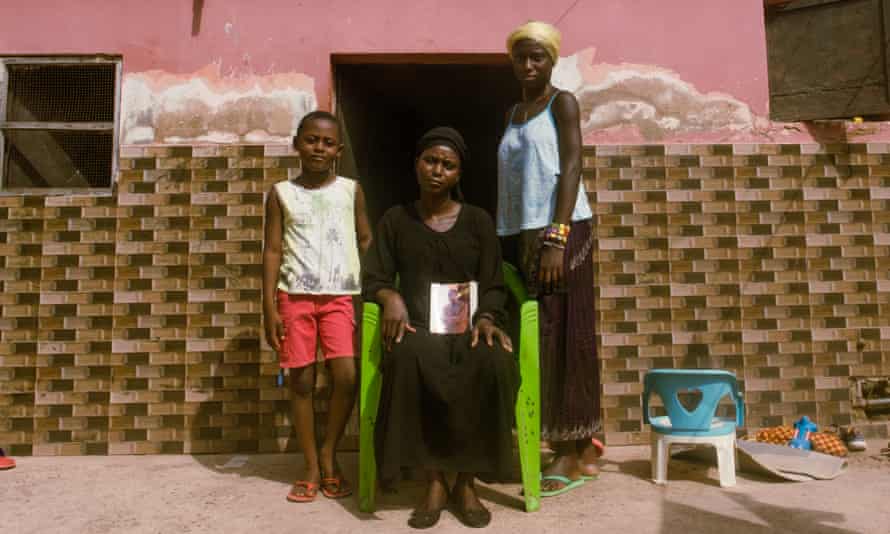 Catchura was a leading member of the activist band Cientistas Realistas, which used music to reach and mobilise young people and protest against government failings. "What happened was exactly what he was always talking about in his songs about the health system," says his widow, Maimuna.
A country with a population of 1.9 million in west Africa, Guinea-Bissau boasts well-conserved environmental parks and a proud history of hard-fought national liberation. But its people face chronic instability and economic inequality. Almost 70% of the population live on less than $1.90 a day and more than 10% are food insecure. The life expectancy is 58 years.
Healthcare experts say that at every step on the road to medical attention patients face potholes such as fake medication, shortages of equipment and medical expertise, and frequent strikes by health workers.
When painkillers were not helping, Catchura called a private clinic. No one answered the phone so a friend drove him and his wife to the public military hospital in Bissau.
Most roads are unpaved, but because January is in dry season, the drive only took 20 minutes and was relatively smooth. In rainy season, torrential downpours leave craters in the city's red earth and make travel difficult.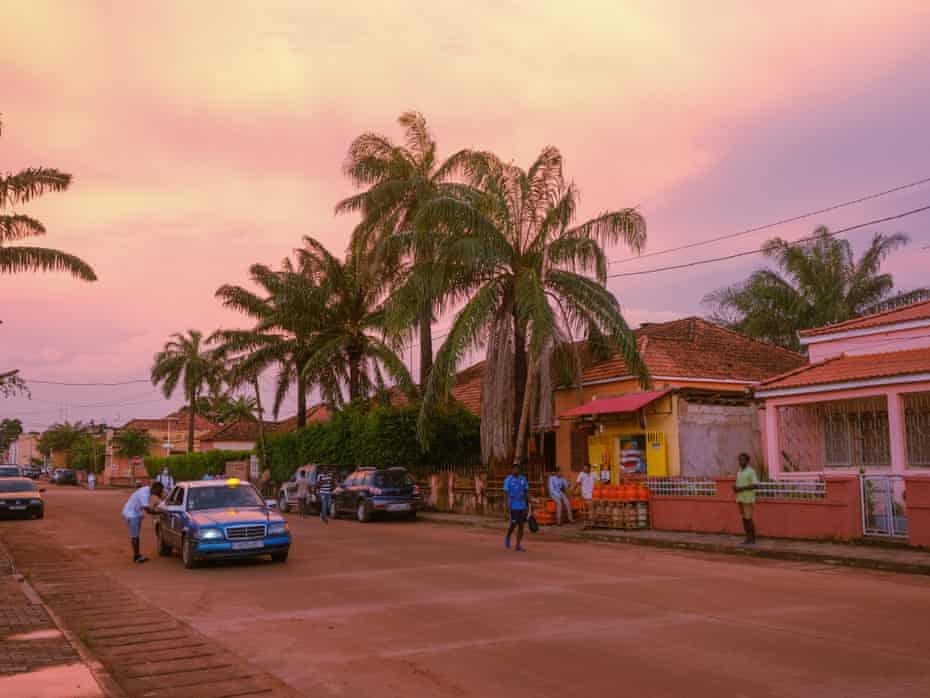 At the military hospital medics said Catchura needed surgery, but that they had no facilities to operate. They sent him on to the country's largest public hospital, Simão Mendes.
But Guinea-Bissau was in the grip of a national health workers' strike, and despite its status as a referral hospital that should offer specialised treatment, no one at Simão Mendes was qualified to treat Catchura, his family say.
Aissatu Forbs Djalo, a doctor at Simão Mendes and member of the national health workers' union, says salaries are too low and often go unpaid. Doctors are paid on average £250 a month and nurses up to £130.
"The government budget does not allow the health system to pay the doctors what they need," says Djalo.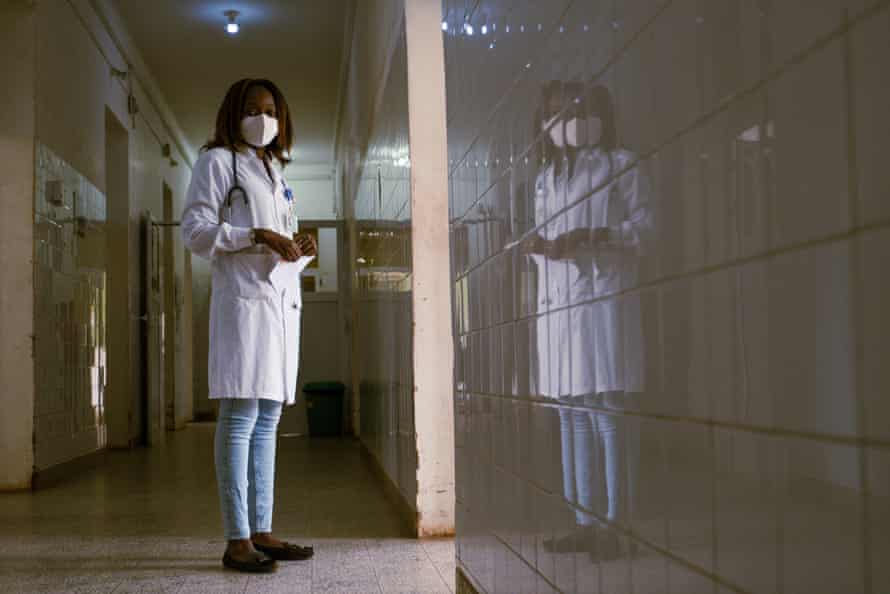 Political instability has crippled public services, especially healthcare. In 2016, Guinea-Bissau had one doctor for every 10,000 people.
There have been 10 completed or attempted coups in the country since independence in 1974.
"Until we have a stable government, which can complete its tenure, we will not be able to stabilise the public sector," says Dr Magda Robalo, high commissioner for Covid-19 and a former health minister. "For you to have money to pay workers, you need to be able to collect money.
"There is no supervision and performance reviews. There is no meritocracy."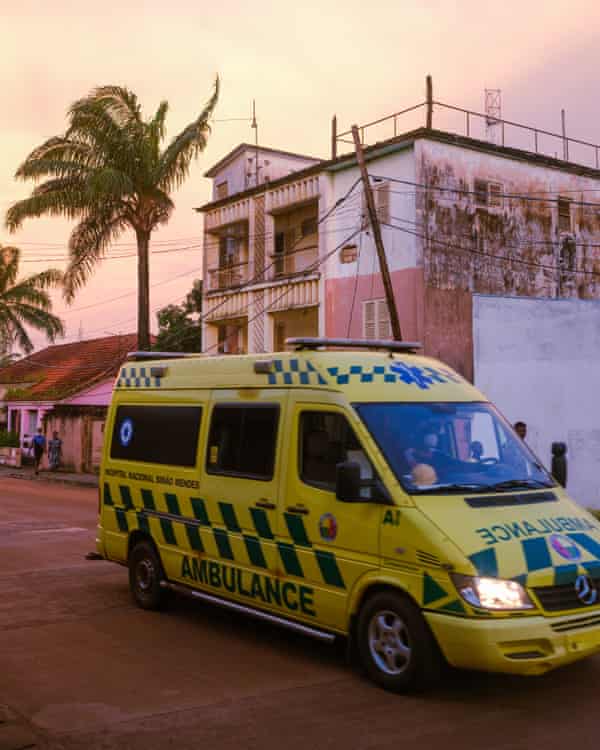 A doctor who owned a private clinic advised Catchura to go there. But when he arrived at the one-story, blue and white building, the lights were out. The clinic had closed for the evening.
Catchura considered embarking on the four-hour car ride to neighbouring Senegal. Travelling outside the country for even mild health complaints is commonplace but he was, by now, in intense pain.
"A lot of people die from diseases that can be prevented," says Djalo. "If someone has a cardiovascular illness, they may die due to lack of specialists, and we do not have diagnostic equipment."
Simão Mendes had a partnership with a hospital in Senegal where it could send patients, but Covid restrictions ended it.
At 7am, Catchura and his wife returned to the private clinic, where he waited four hours to be admitted. Maimuna went home to make soup for her husband. She was sure he would be hungry when he returned from surgery. But there was no operation.
Catchura died and Maimuna still doesn't know the cause. Failure to identify reasons for death are another common occurrence in Guinea-Bissau, where Djalo says there are few pathologists.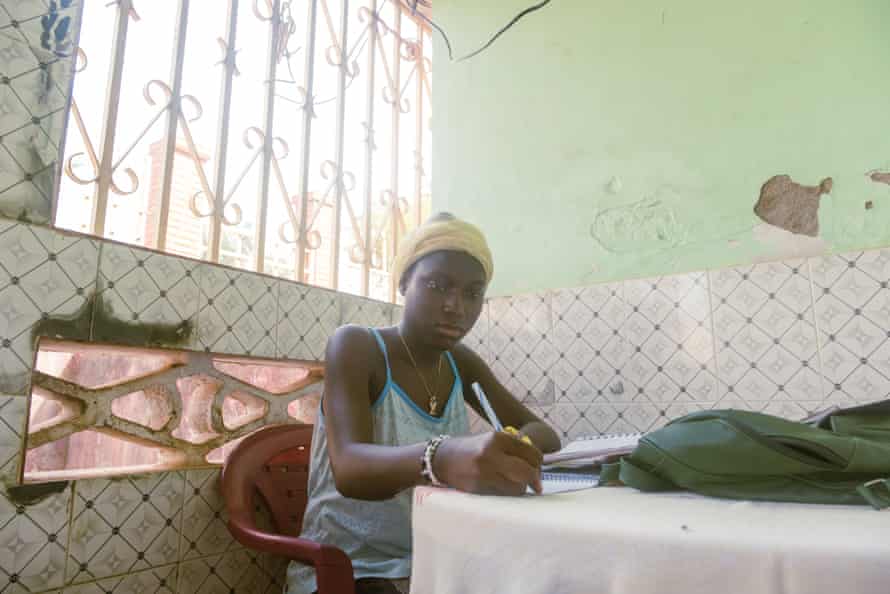 Robalo says there are many hurdles to fixing the broken system, but one approach would be to bolster community health provision, which has worked in other countries. "We can build a bottom-up system that can take care of people far away from the hospitals," she says. According to Unicef, 66% of the population live more than 3 miles from a health centre.
What happened to Catchura amounts to negligence, says his friend, fellow activist and band member Lesmes Monteiro, but the circumstances are all too common. "There are a lot of Bernardos."
Maimuna, dressed in widow's black, has tears streaming down her face as she talks about her husband. He wanted their three children to study, she says. "Bernardo was always focused on school."
School is cancelled because of Covid-19 and teachers' strikes, but under the mid-morning sunlight the two oldest children study on the veranda, heads buried in books, as their father's once had been, hoping to improve his country.
El Salvador 'responsible for death of woman jailed after miscarriage' | Global development
The Inter-American court of human rights has ruled that El Salvador was responsible for the death of Manuela, a woman who was jailed in 2008 for killing her baby when she suffered a miscarriage.
The court has ordered the Central American country to reform its draconian policies on reproductive health.
The decision on Tuesday marked the first time an international court has ruled on El Salvador's extreme abortion laws and was celebrated by women's rights activists, who believe it could open doors for change across the region.
Since 1998, abortion in El Salvador has been banned without exception, even in cases of rape and incest. Over the past two decades, more than 180 women have been jailed for murder for having an abortion after suffering obstetric emergencies, according to rights groups.
The case of Manuela v El Salvador was brought after the 33-year-old mother of two from the countryside died from cancer after receiving inadequate medical diagnosis and treatment, leaving her two children orphaned. She had been serving a 30-year prison sentence for aggravated homicide after a miscarriage.
When Manuela – whose full name has never been made public in El Salvador – went to the hospital after miscarrying, staff failed to provide her with timely treatment and instead subjected her to verbal abuse and accused her of having an abortion, according to the Center for Reproductive Rights. Manuela was handcuffed to her bed and denied access to a lawyer while police interrogated her.
"There is no doubt that Manuela suffered an obstetric emergency," the landmark court ruling stated. "Such situations, as they are medical conditions, cannot lead to a criminal sanction."
The court also ruled that the state must pay reparations to Manuela's family, and should develop comprehensive sexual education policies and guarantee doctor-patient confidentiality.
"The Inter-American court has done justice by recognising Manuela was another victim of an unjust legal context that originates in the absolute prohibition of abortion," said Morena Herrera, at the Feminist Collective for Local Development, one of the parties in the case supporting Manuela's family.
"Manuela's story is a sad one, but it represents a change and becomes a path of justice and hope for all women in Latin America and the Caribbean who are criminalised for obstetric events."
Most countries in the region respect the Inter-American court's jurisdiction, opening the door for sweeping change, activists said.
"This is a huge advance for reproductive rights, not only in El Salvador but across Latin America," said Catalina Martínez Coral, regional director for Latin America and the Caribbean at the Center for Reproductive Rights, another party in the case. "This is a standard we can apply to the constitutions and states across the region."
Martínez Coral added that while the ruling was to be celebrated, the issue of poverty affecting access to reproductive rights remained a challenge.
"There are over 180 cases of women in jail, or that have been jailed, over these issues," said Martínez Coral, who also worked as a litigator on the case against the Salvadorean state.
"What that means is we're dealing with a state that criminalises women and, above all, criminalises poor women in the most rural and impoverished areas," she said.
EU commission unveils proposal to digitalise justice systems
The European Commission unveiled on Wednesday a proposal to digitalise EU cross-border justice systems, aiming at making them more accessible and effective. Under the new draft law, the EU executive wants to tackle inefficiencies affecting cross-border judicial cooperation and barriers to access to justice in cross-border cases. Shifting paper-based communications to electronic formats would save up to €25m per year across the EU in postage and paper costs.
Covid limits migration despite more people displaced by war and disasters | Global development
The coronavirus pandemic had a radical effect on migration, limiting movement despite increasing levels of internal displacement from conflict and climate disasters, the UN's International Organization for Migration said in a report on Wednesday.
Though the number of people who migrated internationally increased to 281 million in 2020 – 9 million more than before Covid-19 – the number was 2 million lower than expected without a pandemic, according to the report.
"We are witnessing a paradox not seen before in human history," said IOM director general, António Vitorino. "While billions of people have been effectively grounded by Covid-19, tens of millions of others have been displaced within their own countries."
Internal displacement caused by violence, conflict and disasters increased to 40.5 million from 31.5 million. Globally, the IOM said governments implemented a total of 108,000 restrictions on international travel, alongside internal restrictions on movement, disrupting migration during the pandemic.
Prior to the report's release, Vitorino told IOM member states on Monday that international cooperation was needed to ensure people were not stripped of the option of migrating when they needed to.
He also pointed out that people from countries with low levels of vaccination could be excluded from emigrating. "We must acknowledge the deep impacts the Covid-19 pandemic has had for people on the move: people stranded in transit, families separated across borders, migrants left unemployed but unable to afford the return home," said Vitorino.
"The resulting complex patchwork of measures, frequently changing in scope and application, has placed a chilling effect on cross-border mobility, particularly for those unvaccinated."
The report said conditions were particularly harsh for people from developing countries working in the Middle East and south-east Asia, with the pandemic affecting their incomes and housing, while they were also often excluded from access to healthcare and welfare.
However, the feared 20% drop in remittances – which can be a key lifeline to poor families during crises – that was predicted by the World Bank in April 2020 did not materialise and had been much lower, at 2.4%. This might be partly related to people being forced to send money to their families through formal routes, the report suggested, because options such as carrying cash were blocked off, as well as many working in jobs on the frontline of the pandemic that continued despite lockdowns.