Covid-19: Valencia health chief concerned over rise in coronavirus infections among tourists in Benidorm | Society
Coronavirus infections among tourists visiting the city of Benidorm, on Spain's Mediterranean coast, have risen sharply since October 5, according to the Valencia regional health chief Ana Barceló. But the politician, speaking on Tuesday, sought to avoid causing alarm with the news.
The incidence of the coronavirus in the city, which is located in Alicante province, is currently at 286 cases per 100,000 inhabitants over the previous 14 days, compared to the average in Spain of 46 and 49 in the Valencia region as a whole, according to the latest Health Ministry data released on Monday evening.
Of the latest cases detected in Benidorm, 53% were among the foreign population. British tourists usually account for 45% of the population of the city, although that number is currently at around 24%. In recent weeks that percentage has been rising, now that Covid-19 restrictions on travel have been relaxed.
There is no reason to create concern, either among the tourists who are currently visiting us nor among residents

Toni Pérez, mayor of Benidorm
In the United Kingdom, coronavirus infections have recently shot up once more and the situation is of great concern to health experts. The 14-day incidence in the UK is currently 928.22 per 100,000 inhabitants, according to data released on Sunday. There is currently no legal obligation in England to wear masks in any situation, although they are still necessary inside stores and some other indoor settings in Northern Ireland, Wales and Scotland.
On Tuesday, Barceló expressed the "concern" of her department given the situation in Benidorm and announced that there will be "monitoring in order to adopt measures if necessary to control the situation presented in the city." She added that the infection curve began to rise on October 5, coinciding with the arrival of mostly British tourists, although there have been recorded cases among visitors from other countries as well.
There has not been any rise in hospitalizations in Benidorm due to Covid-19, meanwhile, nor in the surrounding areas. The majority of tourists visiting the famous city are supposedly vaccinated against Covid-19 before arrival.
For now, Barceló – a member of the PSPV-PSOE, the Valencian branch of the Socialist Party (PSOE) – has ruled out modifying the system for monitoring the cumulative incidence, in order to include the floating population as well as official residents. This has been called for by the Benidorm city council, which is run by Mayor Toni Pérez of the conservative Popular Party (PP), as well as the tourism association Hosbec.
On Monday, Pérez pointed out that there are 75,000 people officially residing in Benidorm while in reality the city is home to 180,000 citizens – "three times more," he stated. He insisted that the real coronavirus incidence is "very different from what is being published by the health authorities." If the regional health chief examined the data according to the real population levels, he continued, the city of Benidorm would "be in the ballpark of the figures from any other municipality in Spain."
The mayor expressed his concern for the message that is being conveyed about Benidorm and added that "there is no reason to create concern, either among the tourists who are currently visiting us nor among residents," because "safety is a priority for us."
In a statement, Hosbec also said that the incidence data for Benidorm should be "qualified and extrapolated to the effective population," given that the data being supplied does "not reflect the real situation and creates distortions that damage the image of the destination."
The association added that if the figure of 180,000 inhabitants is used, the cumulative incidence would come in at 100 cases per 100,000 inhabitants, something that "is more in line with the real situation, and would dispel any situation of concern."
Barceló explained on Tuesday that the regional health department takes into account positive cases that are detected independently of where they take place, because even if they are among tourists "they can infect others just the same" while they are residing in the area. She insisted that they must be included in the data even if they push up the cumulative incidence, and that the region's health authorities have to register them independently of the person's country of origin.
She added that it is very difficult to determine the exact numbers of the floating population, and that not even local councils have up-to-date, accurate figures.
Sources from Benidorm council, meanwhile, claim to have a very accurate daily estimate of the number of visitors to the city thanks to the consumption of water and the amount of trash that is generated. What's more, they say that they have been monitoring the current situation of the pandemic in the main countries from which their tourists travel.
Omicron: The new wave of coronavirus infections in Europe: What's the situation and how is it being felt in Spain? | Society
The new coronavirus wave appears to be dividing European countries into two leagues: those that, in spite of the uptick in infections, are keeping their hospitals under control, and those that aren't. The data suggest that the places with more than 75 to 80% of their total populations are vaccinated are better resisting this new rise in cases. Others, meanwhile, with just 10 percentage points fewer in terms of immunizations, have had to resort to drastic measures given the imminent collapse of their healthcare centers. That said, the numbers from some countries, such as Belgium – which has vaccination rates similar to those of Spain – and the strength of the new wave (with the reach of the newly detected variant, omicron, still to be determined), suggest that caution is needed given the rise in hospitalizations in certain Spanish regions. In Aragón and Navarre, for example, the number of hospitalizations due to Covid-19 has doubled in the last month.
Infections on the continent have started rising at different times and at different speeds. In the Baltic countries, Bulgaria and Romania, cases seem to have peaked and are falling according to the dynamic that has been seen at other times during the pandemic. In Slovakia, Slovenia, Austria and the Netherlands, new positives have risen to levels that have not been seen in the last two years. Germany has also registered a record in infections and the volume of Covid patients has once again affected the normal running of healthcare centers. In Spain, Italy and Denmark, cases have risen later and for now, are doing so at a lower velocity.
In recent months, the number of hospitalizations has been an even more important indicator, given that the vaccines are preventing serious illness and infections alone do not reflect the genuine magnitude of the wave. This figure is worrying in some countries. In Bulgaria, for example, the situation is critical: 100 of every 100,000 inhabitants are hospitalized due to Covid-19 – practically double the figure in the worst moment of the pandemic in Spain after last Christmas. In Slovakia and Slovenia, which are headed toward a peak in terms of cases, hospitalizations have been growing for weeks and are currently at 45 per 100,000 inhabitants. These numbers are close to those of the worst moment in that country too, seen during last winter.
Also showing worrying trends are Slovakia (55 hospitalizations per 100,000 inhabitants), Czech Republic (49) and Poland (44). In the Netherlands, Denmark, Italy, Portugal and Spain, hospitalizations are also growing, although apparently at a slower speed. In none of these countries has the incidence of hospitalizations exceeded 10 per 100,000 inhabitants so far.
In this scenario, what role are the vaccines playing? Poland and Denmark represent a good example. The incidence of new infections is similar, but Polish hospitals are seeing six times more Covid-19 patients than those in Denmark. It is likely that the extraordinary capacity of Denmark to detect nearly all of the cases that there are (the country has a positivity rate of 2.4% compared to 24% in Poland) is having an influence, but the difference in vaccine coverage in these countries is also a factor: in Denmark, 76% of the population has received two doses; in Poland, the figure is barely 50%.
This pattern is clear in other countries: the higher the vaccination rate, the lower the incidence in hospitals. This can be seen in the following graph: countries such as Slovakia, Slovenia and Hungary, with roughly 50% of the population vaccinated, have a higher number of hospitalizations than countries with greater coverage such as the Netherlands and Belgium, which have already inoculated more than 70% of inhabitants.
It should be noted that these countries with fewer vaccinated residents have suffered larger waves of infections (as indicated by the size of the point on the graph), and this has caused a higher number of hospitalizations. But it is also true that in countries with similar numbers of cases, hospitals have suffered more where there is a lower vaccination coverage, something that can be observed when France and Denmark are compared.
Enric Álvarez, a researcher at the Computational Biology and Complex Systems group in Barcelona, explains that "in countries with 75% or more of the population vaccinated it appears that incidence rates close to 1,000 cases per 100,000 inhabitants over 14 days are not being reached, something that is occurring in countries with 10 points fewer, such as Austria, Slovakia and Slovenia. On the opposite side is Denmark, which is [the country that Spain] is likely to most resemble."
For now, it is clear that the countries with more people vaccinated have emptier hospitals, given that people are experiencing less-serious cases of Covid-19. As epidemiologist Óscar Zurriaga explains, "it might not appear to be a huge difference, but going from 65% to 80% vaccinated is millions of people, a huge amount of citizens. What's more, they are not always distributed by age in a homogenous way like in Spain – this allows for the circulation to not be focused in particular age groups."
Spain – below on the right in the graph above – is a good example of this relationship. But there are exceptions, such as Belgium, which with 75% of the population vaccinated has the same number of hospitalizations per 100,000 inhabitants as Austria. That's to say, if the incidence doubles, there is inevitably a rise in the number of patients in hospitals.
The vaccine alone is not enough to explain these differences. Firstly, because its effectiveness is reduced with time. "There are a number of different scenarios for the fall in effectiveness," explains Álvarez. "If the vaccines continue with a descending trajectory when it comes to slowing transmission, it is clear that the situation in terms of infections and hospitalizations can rise once more."
Seasonal behavior is also important: places where the cold weather arrives first, such as in central Europe, are seeing people spending more time indoors, and it is easier for infections to happen there. And finally, as Ortiz points out, "the relaxation of measures, which has taken place much faster in other countries, has had a massive influence in some infection curves."
The gradual relaxation of these restrictions in Spain no doubt has also had an influence on the fact that its situation is far from those of other European countries. What's more, the high vaccination coverage could be avoiding a new wave of hospitalizations.
Even so, the situation is one of tense calm and in recent weeks the data has gotten worse in the majority of Spain's regions, which are in charge of their coronavirus restrictions, healthcare systems and vaccination programs. In Aragón and Navarre, hospitalizations have doubled in the last four weeks. In Catalonia, in the last week the incidence data has worsened among those aged between 60 and 80, something that has caused a significant increase in hospital occupation.
"The fact that there are regions that are rising is the proof of something that we already knew: the vaccine is not enough to eliminate transmission," Zurriaga explains. "That is why it is not convenient to rely on the third dose for everything: if it stopped transmission, it would be a key factor, but this is not the case. Three concepts continue to be key: ventilation, masks and vaccines."
Even taking these rises in the indicators into account, the situation is far from what it was a year ago. Catalonia, for example, has an incidence of cases that is comparable to that of October 2020, more than 220 cases per 100,000 inhabitants over the last 14 days. At that time, with rising infection rates, the region was reporting more than 1,500 Covid-19 patients. Now that figure is practically half, at 720. The Basque Country had 520 patients at the time, with a curve that is similar to the one it has now, but currently has just 224 coronavirus patients, which is less than half.
'Taste this, it's salty': how rising seas are ruining the Gambia's rice farmers | Global development
In the sweltering heat of the late-morning west African sun, Aminata Jamba slashes at golden rice stalks with a sickle. "The rice is lovely," she says, music playing in the background as her son, Sampa, silently harvests the grain. But even if the quality is high, the quantity is not.
While once Jamba could have expected to harvest enough rice to last the whole year, this year she reckons it will last three to four months. After that, she will have to look elsewhere for a way to feed her family and make enough money to live.
"Things are different now," explains Manding Kassamah, a fellow farmer and mother of nine, fresh in from the rice fields, empty water can in hand. "The rains used to come in plenty. People would work and have a good harvest. Now, we work hard but we don't get as much rice as we used to."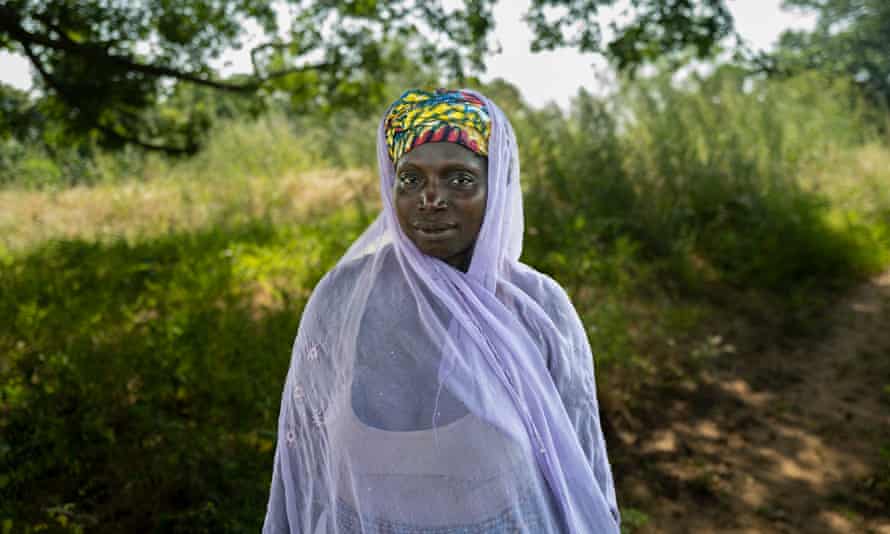 Traditionally, rice farming in the Gambia has been mostly done by women, while their male counterparts look after the groundnuts. But for years now the female farmers have watched as the land around them becomes increasingly difficult to manage.
Here in Kerewan, on the north bank of the Gambia River, they are battling the climate crisis on two fronts. Rising sea levels are pushing saltwater further and further along the river, which snakes its way across the length of the low-lying country, and prolonged dry spells mean less freshwater to flush out the salinity. The result is that the water in the fields that used to produce rice is now too salty, and the much of the land – more than 30 hectares (74 acres) – has had to be abandoned. For women such as Jamba and Kassamah, that is a disaster.
"These women are pushed out and they don't have many other livelihoods to turn to like men," says Muhammed Ceesay, 27, from the youth-led organisation Activista. "It pushes them into poverty. They are very vulnerable."
The women here are relatively lucky, as they do have an alternative source of food and income in the form of a vegetable garden. They can grow aubergines, tomatoes, peppers and onions, and know that, even if they have dwindling rice supplies, they will have something to sell or eat. "It's our tomorrow," says Binta Fatty. "It helps us in so many areas because it helps us stay healthy and to be able to buy small things for our children. That's why we focus on the garden after the rice fields."
This backup is essential. Last year's rice harvest only lasted Fatty about six months before she had to do what in Kerewan would once have been unthinkable: buy imported rice.
In the past 10 years, this has become the norm across the Gambia. "In this community there was a time when, if they saw you buy rice from the shop, they would know there was hunger in your house. Now, it's the order of the day," says Almamo Fatty, 63, no close relation of Binta, although the two joke that they are brother and sister.
"I don't think you will see anyone in this community [now] who will say: I can farm enough rice to feed my family for longer than six months," he says.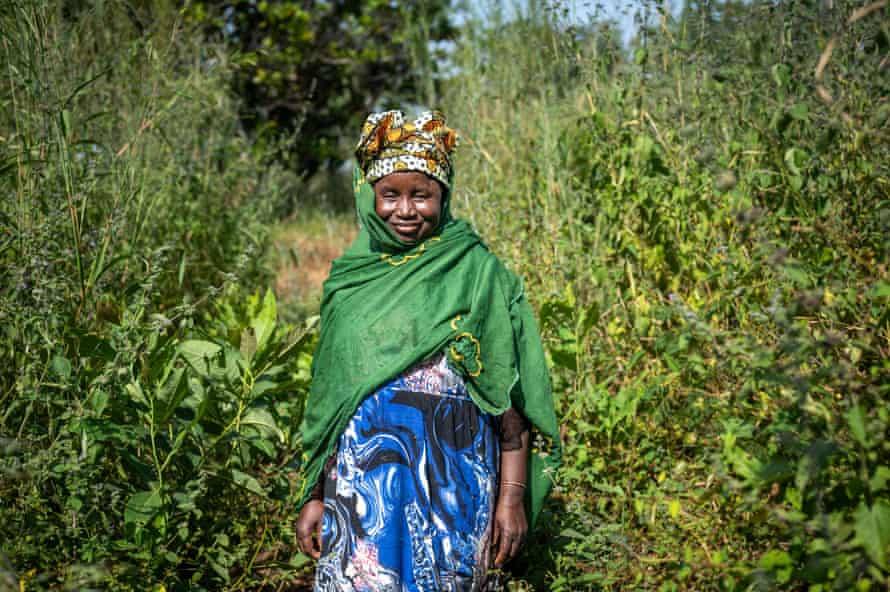 His own is no exception. His son, Kemo Fatty, a climate activist who was part of the Gambian delegation to the Cop26 climate summit, has seen how his mother has become gradually less self-sufficient. "She has to depend on my pay cheque to actually buy rice that comes from China, and this has been happening for the past couple of years now," he says. "Imagine, from having our own rice that we grew and ate all year round to having no rice at all."
The Gambian government knows more needs to be done to protect its farmers from the impact of the climate crisis: agriculture is the most important sector of the economy, accounting for about a quarter of GDP and employing about 75% of the labour force.
But, from low technological capacity to poor energy supplies, the challenges for farmers are daunting. Almost all food in the country comes from rain-fed fields, making farmers particularly vulnerable to changes in precipitation.
And female farmers – who are expected to shoulder the burden of caring for their families as well as earning their keep, risk domestic violence as poverty bites, and are often unable to access the contraception they need to control how many children they want – are arguably the most vulnerable of all.
The Gambian climate activist Fatou Jeng, who was also in Glasgow for Cop26, says that although they make up about 70% of the country's agricultural workforce, women and girls "face inadequate access to basic natural resources needed for farming".
Writing for the International Rescue Committee website, she adds: "There is a great injustice at the heart of all of this. All too often, these under-represented groups, such as women living in fragile states, understand most about what is at stake and, therefore, the solutions needed to tackle climate change. Yet women in particular have been systematically excluded from the decision-making table."
In short, if women like Jamba, Kassamah and Fatty are left out of the climate crisis solution, the solution may never be found.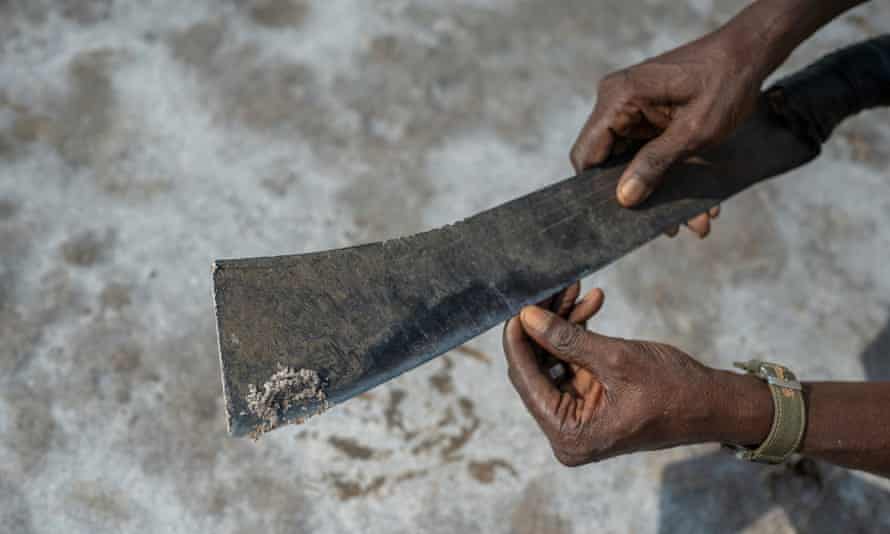 Standing on the boggy banks of a tributary of the Gambia River, Almamo Fatty gestures to the ground, the clay sparkling in the sunshine. "This stuff you see shining? That is salt," he says, shaving off a thin layer with a machete. "If you taste this, it is salty." And it is.
"Twenty years ago, if you grew rice here it would grow like this," he says, gesturing to his shoulder. One field would have produced 20 bags of rice. Now, there are plans for a dyke to stop the saltwater, but he knows life will never go back to the way it was before the climate crisis arrived. "This land here, it was all rice fields," he says. "Now it's all abandoned."
G7 to hold emergency talks on Omicron variant
G7 health ministers will hold an emergency meeting on Monday about the new Omicron Covid-19 variant spreading across the world and forcing border closures, as experts race to determine the level of threat posed by the new strain, The Guardian writes. The meeting was called by G7 chair Britain, which is among a steadily growing number of countries that have detected cases of the heavily mutated new strain.