Burning issue: how enzymes could end India's problem with stubble | Global development
Every autumn, Anil Kalyan, from Kutail village in India's northern state of Haryana, would join tens of thousands of other paddy farmers to set fire to the leftover stalks after the rice harvest to clear the field for planting wheat.
But this year, Kalyan opted for change. He signed his land up for a trial being held in Haryana and neighbouring Punjab as an alternative to the environmentally hazardous stubble burning that is commonplace across India and a major cause of Delhi's notorious smog.
His 16 hectares (40 acres) were instead serviced by a tractor spraying an enzyme, which decomposes the stubble into useful fertiliser in just under a month.
"We used to burn the stubble. We had no other solution for it. Burning caused quite a lot of problems – one was pollution, the second was the death of soil-friendly microbes, and the yield also reduced a lot. The costs incurred increased a lot every time we ploughed the field," he says.
"This [new solution] will benefit us a lot. It will reduce our cost, increase our yield severalfold, and reduce pollution to a great extent."
The crop-residue management programme, the largest ever project to eliminate stubble burning in India, hopes to end the scorching of more than 2.3m hectares (9,000 sq miles) of paddy fields annually. The scheme was conceived and led by nurture.farm, a digital platform for sustainable agriculture that was launched 18 months ago.
More than 700 spraying machines were deployed across 170,000 hectares in 23 districts. More than 25,000 farmers took part in the experiment.
Findings from the trial, published on Wednesday, found more than 1m tonnes of carbon dioxide emissions had been prevented.
The enzyme, developed by the Indian Agricultural Research Institute, increases organic carbon in the soil and maintains overall soil health. Satellite pictures from the European Space Agency were used by nurture.farm to locate burning fields.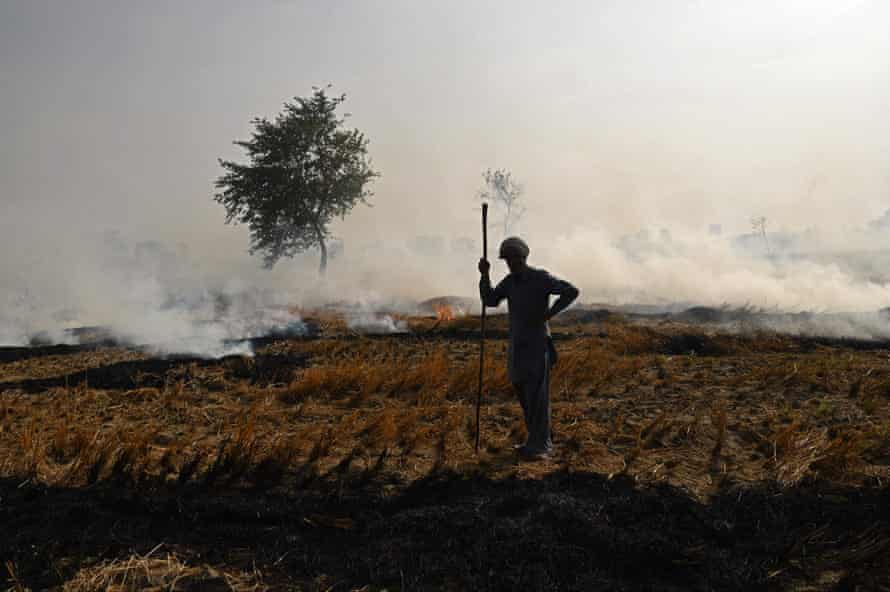 Stubble burning occurs globally, but particularly in India, the world's largest rice exporter. The fires diminish nutrients in the soil as well as adding to air pollution. During the crop-burning season, the practice can account for up to 45% of Delhi's pollution, according to government meteorologists.
Dhruv Sawhney, chief operating officer at nurture.farm, says more than 70,000 farm fires were detected by satellite imagery in this year's stubble-burning season in India.
He says: "Stubble burning has now become a perennial issue because of a mismatch of policy and agricultural practices and, crucially, the lack of options available to farmers."
He wants to give farmers carbon credits for good agricultural practices, to sustain and scale up the project. The firm is launching a "sustainably grown rice" label so people can buy rice from the fields where burning no longer happens.
"We're also considering generating more carbon credits through introducing additional sustainable practices such as alternative wetting and drying [of rice paddies], which will save water and reduce greenhouse gas emissions," says Sawhney.
The programme will expand next year to cover about 800,000 hectares of land, roughly 40% of the area usually burned.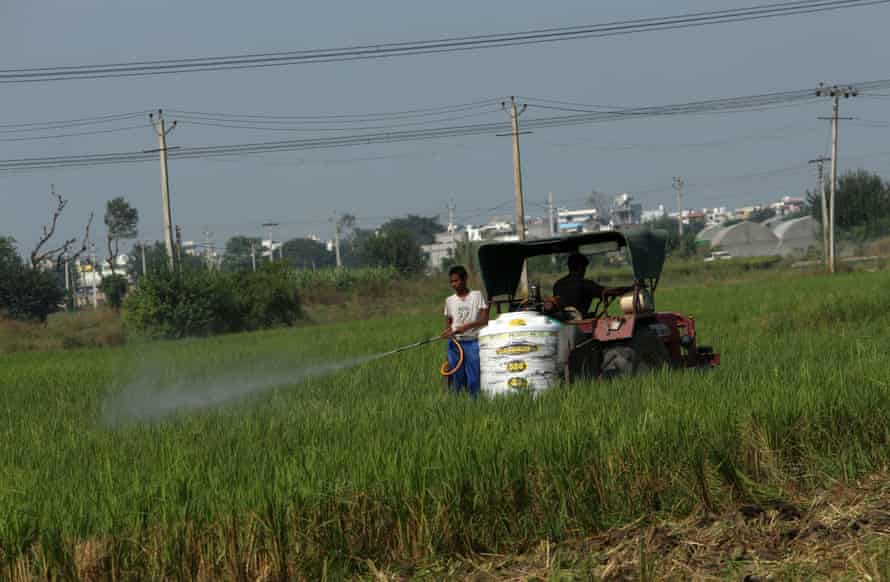 Previous bans on stubble burning and threats of fines have done little to dissuade farmers, who see it as the only viable option to clear fields in the short period between two crops. Faced with farmers' protests, the government decriminalised stubble burning in November.
"If just by penalising farmers, stubble burning could be stopped, we should have been able to end it by now. We have evidence that in areas where alternatives are implemented, fire incidents have come down," says Anumita Roychowdhury, head of the clean air programme at India's Centre for Science and Environment, in the Hindu.
"Penalty without access to solutions does not work," Roychowdhury says.
Sign up for a different view with our Global Dispatch newsletter – a roundup of our top stories from around the world, recommended reads, and thoughts from our team on key development and human rights issues, delivered to your inbox every two weeks:
Biden threatens US blacklisting of Putin
US president Joe Biden said Tuesday "Yes, I would see that" when asked by reporters if the US would blacklist Russian president Valdimir Putin if he invaded Ukraine. It would be the "largest invasion since World War Two" and would "change the world", Biden said. The UK and US were also "in discussions" on disconnecting Russia from the Swift international payments system, British prime minister Boris Johnson also said Tuesday.
Planned change to Kenya's forest act threatens vital habitats, say activists | Global development
Environmentalists are deeply concerned by the Kenyan government's move to allow boundary changes to protected forests, watering down the powers of conservation authorities.
The forest conservation and management (amendment) bill 2021 seeks to delete clause 34(2) from the 2016 act, which makes it mandatory for authorities to veto anyone trying to alter forest boundaries. The same clause protects forests from actions that put rare, threatened or endangered species at risk.
Tabled by the National Assembly's procedure committee, the amendment would weaken the role of Kenya Forest Service, mandated to protect all public forests, allowing politicians to decide who can change forest boundaries.
In an election year, many have read the proposal, due to be debated at the end of the month, as politically motivated.
The committee's memorandum to MPs said current laws "unnecessarily limit the rights of any Kenyan to petition parliament" as provided for in the constitution.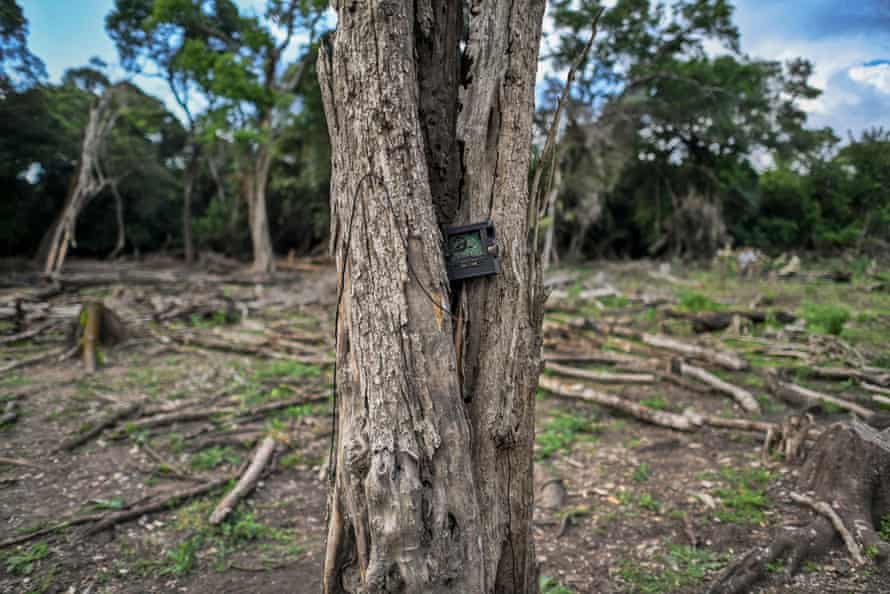 But conservationists have said this would be a serious setback for the country, which was seeking to increase forest cover to 10% of land by 2022, up from 7.4%. Forest authorities said the move puts endangered species at risk, as well as clearing the way for unscrupulous individuals to encroach into forests that, according to a 2014 government paper, have been shrinking at a rate of 50,000 hectares (124,000 acres) annually.
"I am astounded any right-thinking person would consider submitting or supporting such an amendment," said Paula Kahumbu, chief executive at WildlifeDirect, a conservation NGO. "It will open the door to forest destruction after decades of hard work by agencies, communities and NGOs to increase forest cover, as committed to in our constitution. One can only read mischief in such a motion, with elections around the corner."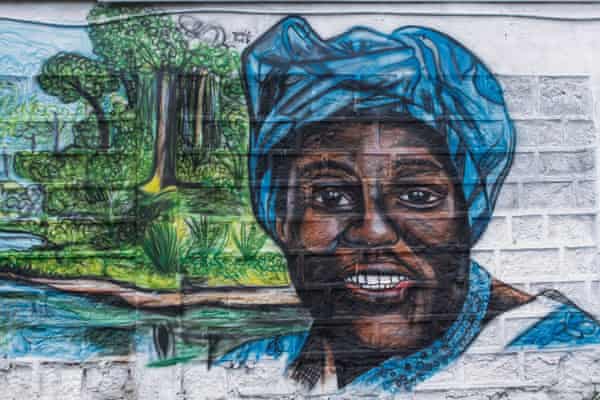 Kahumbu added: "At risk are indigenous forests and the biodiversity therein, the integrity of our water towers, generation of hydropower and productivity of our farms. The environmental experts of Kenya and the conservation community call on all citizens of Kenya to reach out to their MPs to wholeheartedly and aggressively reject this heinous bill."
She said the amendment would destroy the legacy of Wangari Maathai, the late environmentalist and Nobel Peace prize winner, who was once attacked and seriously wounded as she led a tree-planting exercise in Nairobi's Karura Forest.
In a tweet, Christian Lambrechts, executive director at Rhino Ark said: "Considering what Kenya has lost in the past, any change that weakens, rather than strengthens the mechanisms to protect our forests, is ill-advised."
Rhino Ark has been spearheading an initiative to put up electric fences around Kenya's public forests to hamper poachers and illegal incursions.
Dickson Kaelo, head of the Kenya Wildlife Conservancies Association, said the move by parliament is intended to "give legitimacy" to those who would destroy Kenya's biodiversity.
"This is a well-calculated move to open the doors for forest excisions and allocation to private persons for development, and may even be a means to normalise current excisions. It is a threat to our forests coming at a time when we have a low forest coverage and a high risk of climate crisis-induced vulnerabilities. We call upon parliament to reject the amendment," said Kaelo.
Protecting forests from developers has been a daunting task in Kenya.
Last July, Joannah Stutchbury, a prominent environmental activist, was killed near her home in Nairobi after her protracted opposition to attempts by powerful businessmen to build on Kiambu forest near the capital, Nairobi.
President Uhuru Kenyatta has yet to fulfil a promise to catch her killers.
EU court set to rule on Hungary, Poland rule-of-law challenge
The European Court of Justice will rule on 16 February on the legality of the new mechanism linking EU funds to respect for the rule of law, which was challenged by Poland and Hungary last year. The tool has been threatened against Budapest and Warsaw where governments oversaw a decline in EU democratic standards. The court's adviser ruled last month that their challenges should be rejected.