Boris Johnson faces barrage of criticism over lockdown garden party
Boris Johnson on Tuesday faced a barrage of criticism following revelations he attended a "bring your own booze" party in the Downing Street garden in May 2020 when such gatherings were banned.
Edward Argar, a junior health minister, was dispatched to defend the prime minister, but he refused to confirm witness reports that Mr Johnson attended the event, when England was still in its first Covid-19 lockdown.
Instead, Mr Argar insisted that the party, organised by the head of Mr Johnson's private office, Martin Reynolds, would form part of an investigation into such gatherings by senior civil servant Sue Gray.
Mr Johnson has also refused to say whether he sanctioned the party, to which about 100 Downing Street staff were invited, or to confirm witness accounts that he and his wife Carrie attended it.
The wall of silence from Number 10 created a furious cross-party backlash and Mr Johnson will now face intense media and political pressure to say exactly what happened at the event on May 20 2020.
Keir Starmer, the Labour party leader, wrote on Twitter: "Boris Johnson, your deflections and distractions are absurd. Not only did you know about the parties in Downing Street, you attended them. Stop lying to the British public. It's time to finally come clean."
Ruth Davidson, former Tory leader in Scotland, tweeted that Mr Johnson's defence "won't survive 48 hrs".
"Nobody needs an official to tell them if they were at a boozy shindig in their own garden. People are [rightly] furious. They sacrificed so much – visiting sick or grieving relatives, funerals. What tf were any of these people thinking?"
'Lovely weather'
The revelation of an email from Mr Reynolds to Downing Street staff, obtained by ITV News, has reignited scrutiny of the party culture in Downing Street through the Covid pandemic and reopened questions about Mr Johnson's leadership.
In his email, Mr Reynolds invited staff "to make the most of the lovely weather and have some socially distanced drinks in the No 10 garden this evening", asking them to "bring your own booze".
The Metropolitan Police said on Monday it was aware of "widespread reporting" of breaches of health protection regulations at Downing Street on May 20th 2020. "The Metropolitan Police Service … is in contact with the cabinet office," it added.
The Met has previously said that, if a cabinet office investigation now led by Ms Gray into Downing Street parties produced any further evidence, it would examine it.
Mr Argar said he could completely understand why people were "angry, upset and hurt by these allegations" but said the country would have to wait for Ms Gray's investigation to find out exactly what happened.
"Sue Gray, a very experienced civil servant of the highest integrity, will look without fear or favour at all the allegations around parties or rule-breaking and I think it's important she has the space and the freedom to do that," he said.
Urgent question
The revelations will further unsettle Tory MPs, who had hoped to turn a new page in 2022; many say that Mr Johnson has until local elections on May 5th to prove he can turn things round and change his style of government.
Angela Rayner, Labour's deputy leader, has been granted permission to ask an urgent question in the House of Commons on Tuesday, "to ask the prime minister if he will make a statement on reports of an event held in the Downing Street Garden on 20 May 2020".
Under parliamentary rules Mr Johnson does not have to appear. But he will face a grilling on Wednesday at prime minister's questions, with Sir Keir assembling a charge sheet against Mr Johnson over the Covid party affair.
Separately, Lord Jonathan Evans, who chairs the independent Committee on Standards in Public Life, said on Tuesday that "Partygate" was just the latest demonstration of the government's "carelessness" with regard to maintaining standards.
Speaking to MPs on the Commons public administration and constitutional affairs committee, he also referenced an attempt by Mr Johnson to scrap Westminster's anti-sleaze rules in order to help a colleague who had lobbied ministers, as well as his failure to disclose WhatsApp messages during an investigation into the refurbishment of his Downing Street flat.
"All of those, I think, have demonstrated that there is – at least – a carelessness amongst people in government over standards issues, and possibly no more than that." – Copyright The Financial Times Limited 2022
Welcome back, Samuel Beckett | Culture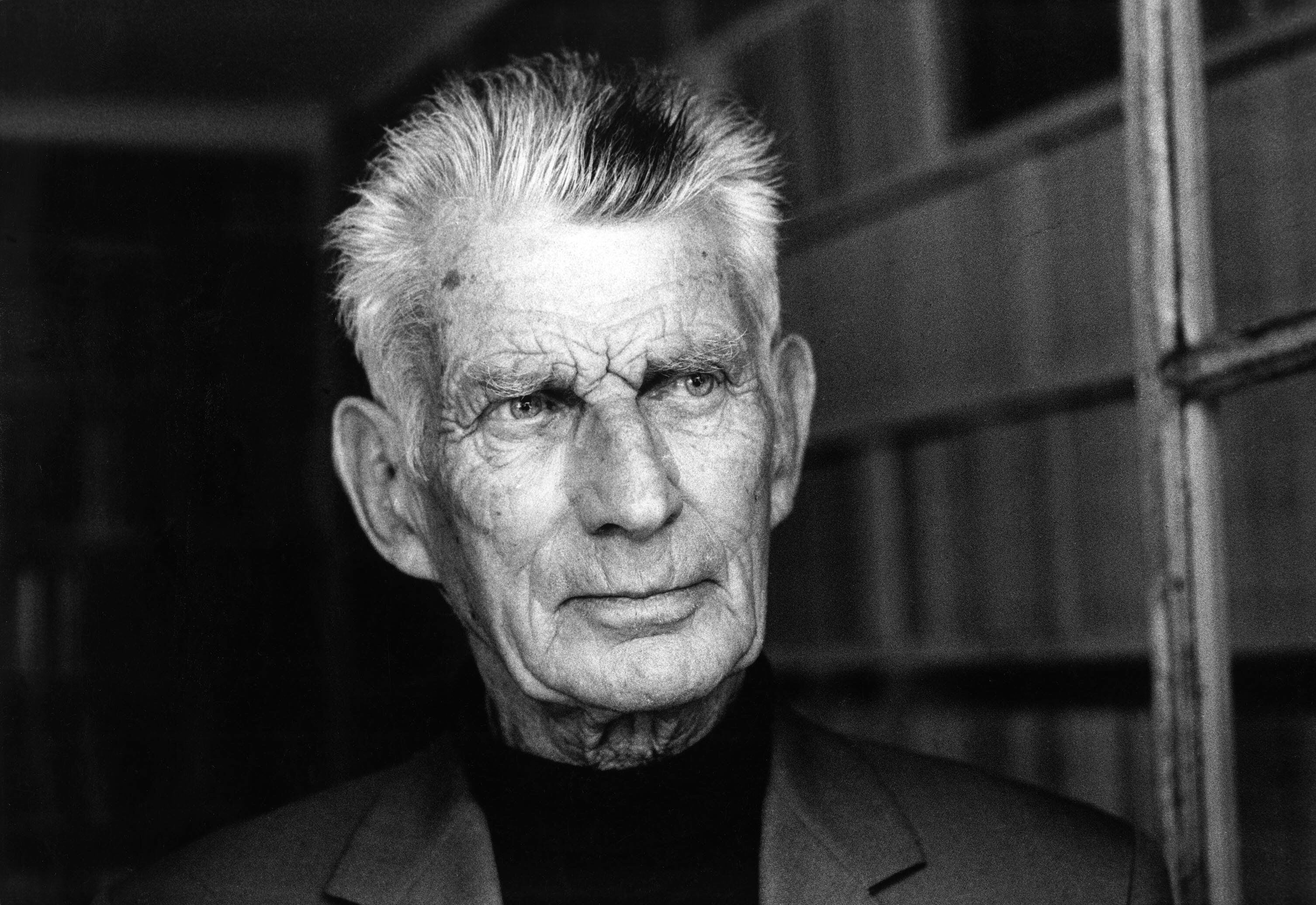 The 20th century brought us Stalin, Mao, two world wars, the Holocaust, atomic bombs and a couple more carnages that I would rather not recall. Several million people died as a result, according to the most conservative calculations. Logically, the soul of Europeans was shaken, and it is admirable that we have survived as a species. A Martian would have expected us to commit suicide once and for all with a big nuclear bash.
The battered world conscience led to several new outcomes in terms of human representation. Living with the constant threat of extinction affected artists, who are the ones that truly represent us and not politicians. So the artists began to represent us as they saw us: strange, deformed, shapeless, anomalous, invisible, crippled, stuttering, or simply mute.
We have been more temperate for several years now, and it seems that we are now able to analyze that past, which was called "the avant-garde," with some calm. Not everywhere, of course, but it is possible in a West that is fading, but which is no longer massacring its slaves. And the effect that this awareness of destruction had on literature was the emergence of a group of immense writers who could no longer represent humans in a luminous and heroic way, so to speak. However, it would be a very bad idea to leave them for dead. Joyce, Proust, Kafka, Faulkner, Bernhard, Manganelli, Benet, Rulfo — throughout the West, a literature took shape during the 20th century in which only the bare form remained with a capacity to simply be. And one of its main writers was Samuel Beckett.
It is a source of joy that this difficult, harsh, dark, but wise literature's ability to fascinate, moralize and illuminate us has not run dry. And reading these artists is a very convenient way to understand that everything could go dark at any moment. I am currently celebrating the release of a new Spanish translation of Watt, Beckett's last novel in English, by an affordable publishing house that can reach many students (Cátedra).
The story behind this novel is another novel in itself, well told by the translator José Francisco Fernández in his extensive foreword to the new Spanish version. Beckett wrote it while fleeing from one hideout to another as a member of the Resistance, pursued by the Nazis who were occupying France. In those absurd conditions, Beckett carried his notebooks, in which he was writing and annotating what would finally become the novel Watt, which is the name of the main character, who is as non-existent as Godot, the most famous of Beckett's characters. Watt has a partner, Mr. Knott, whom he serves in a parody of the old novels of masters and servants that have been immortalized thanks to television series like Upstairs, Downstairs.
Rejected by the publishing world
Although he finished it in 1945, Watt was not published until 1953 after being rejected by almost all English and American publishers, who were very reluctant to recognize that this convulsive and sarcastic prose was a faithful portrait of 20th-century civilization. And once it was published it barely made an impact. It was not until 1968 (what a year!), when it was published in French by the Minuit publishing house, in the author's version and with the help of the Janvier couple, that enthusiasm for the novel would begin to get some traction. The French powers-that-be recognized themselves in the portrait of the warped, disintegrated human race, described with a lacerating irony that the Irishman created out of nothing.
There were other effects that fascinated those who dominated literary opinion at the time. One of them was the obvious caricature of Descartes, a philosopher whom Beckett always counted among his favorites, and the reference to whom was immediately picked up by the masters of structuralism and deconstruction.
Welcome back, then, to our Beckett, a precise portraitist of terrifying years that could return at any moment.
Sign up for our weekly newsletter to get more English-language news coverage from EL PAÍS USA Edition
The Hat Worn By Napoleon Bonaparte Sold For $2.1 Million At The Auction
A faded felt bicorne hat worn by Napoleon Bonaparte sold for $2.1 million at an auction on of the French emperor's belongings.
Yes, that's $2.1 million!!
The signature broad, black hat, one of a handful still in existence that Napoleon wore when he ruled 19th-century France and waged war in Europe, was initially valued at 600,000 to 800,000 euros ($650,000-870,000). It was the centerpiece of Sunday's auction collected by a French industrialist who died last year.
But the bidding quickly jumped higher and higher until Jean Pierre Osenat, president of the Osenat auction house, designated the winner.
''We are at 1.5 million (Euros) for Napoleon's hat … for this major symbol of the Napoleonic epoch," he said, as applause rang out in the auction hall. The buyer, whose identity was not released, must pay 28.8% in commissions according to Osenat, bringing the overall cost to 1.9 million euros ($2.1 million).
While other officers customarily wore their bicorne hats with the wings facing front to back, Napoleon wore his with the ends pointing toward his shoulders. The style, known as "en bataille," or in battle, made it easier for his troops to spot their leader in combat.
The hat on sale was first recovered by Col. Pierre Baillon, a quartermaster under Napoleon, according to the auctioneers. The hat then passed through many hands before industrialist Jean-Louis Noisiez acquired it.
The entrepreneur spent more than a half-century assembling his collection of Napoleonic memorabilia, firearms, swords and coins before his death in 2022.
The sale came days before the release of Ridley Scott's film Napoleon with Joaquin Phoenix, which is rekindling interest in the controversial French ruler.
---
The Call for AI Regulation in Creative Industries
THE VOICE OF EU | Widespread concerns have surged among artists and creatives in various domains – country singers, authors, television showrunners, and musicians – voicing apprehension about the disruptive impact of artificial intelligence (AI) on their professions.
These worries have prompted an urgent plea to the U.S. government for regulatory action to protect their livelihoods from the encroaching threat posed by AI technology.
The Artists' Plea

A notable rise in appeals to regulate AI has emerged, drawing attention to the potential risks AI poses to creative industries.
Thousands of letters, including those from renowned personalities like Justine Bateman and Lilla Zuckerman, underscore the peril AI models represent to the traditional structure of entertainment businesses.
The alarm extends to the music industry, expressed by acclaimed songwriter Marc Beeson, highlighting AI's potential to both enhance and jeopardize an essential facet of American artistry.
Copyright Infringement Concerns

The primary contention arises from the unsanctioned use of copyrighted human works as fodder to train AI systems. The concerns about AI ingesting content from the internet without permission or compensation have sparked significant distress among artists and their representative entities.
While copyright laws explicitly protect works of human authorship, the influx of AI-generated content questions the boundaries of human contribution and authorship in an AI-influenced creative process.
The Fair Use Debate

Leading technology entities like Google, Microsoft, and Meta Platforms argue that their utilization of copyrighted materials in AI training aligns with the "fair use" doctrine—a limited use of copyrighted material for transformative purposes.
They claim that AI training isn't aimed at reproducing individual works but rather discerning patterns across a vast corpus of content, citing precedents like Google's legal victories in the digitization of books.
The Conflict and Seeking Resolution

Despite court rulings favoring tech companies in interpreting copyright laws regarding AI, voices like Heidi Bond, a former law professor and author, critique this comparison, emphasizing that AI developers often obtain content through unauthorized means.
Shira Perlmutter, the U.S. Register of Copyrights, acknowledges the Copyright Office's pivotal role in navigating this complex landscape and determining the legitimacy of the fair use defense in the AI context.
The Road Ahead

The outpouring of concern from creative professionals and industry stakeholders emphasizes the urgency for regulatory frameworks to safeguard creative works while acknowledging the evolving role of AI in content creation.
The Copyright Office's meticulous review of over 9,700 public comments seeks to strike a balance between innovation and the protection of creative rights in an AI-driven era. As the discussion continues, the convergence of legal precedents and ethical considerations remains a focal point for shaping the future landscape of AI in creative industries.
---
Thank You For Your Support!
— By Darren Wilson, Team VoiceOfEU.com
— For more information & news submissions: info@VoiceOfEU.com
— Anonymous news submissions: press@VoiceOfEU.com
---