A seed for all seasons: can ancient methods future-proof food security in the Andes? | Global development
In a pastoral scene that has changed little in centuries, farmers wearing red woollen ponchos gather on a December morning in a semicircle to drink chicha, made from fermented maize, and mutter an invocation to Pachamama – Mother Earth – before sprinkling the dregs on the Andean soil.
Singing in Quechua, the language spread along the vast length of the Andes by the Incas, they hill the soil around plants in the numerous small plots terraced into a patchwork up and down the Peruvian mountainside.
The Andes sustains one of the most diverse food systems in the world. Through specially adapted farming techniques, these farmers conserve a great variety of maize, also known as corn, and other biodiverse crops that could be key to food security as global heating causes a more erratic climate. Maize has been grown in Lares, near Cusco, for thousands of years, in one of the highest farming systems in the world. Choquecancha and Ccachin communities specialise in more than 50 varieties of the cereal in a myriad of different sizes and colours.
"In the old days, the Incas grew these ecotypes and now we continue the path set down by our ancestors," says Juan Huillca, a conservationist in Choquecancha, a tiny mountainside village.
On a blanket are ears of corn ranging in colour from faintly yellowed white to deep purple. All have thick kernels and evocative names. Yellowish corncobs with red tinted kernels are called yawar waqaq (blood crier). White cobs flecked with grey, whose toasted kernels are served as crunchy canchita with Peru's flagship dish ceviche, are more prosaically called chuspi sara (small corn).
Historians believe what is now the world's most widely grown cereal crop was first domesticated by people in modern-day Mexico about 10,000 years ago and subsequently spread south down the spine of the Andes to reach Peru about 6,000 years ago.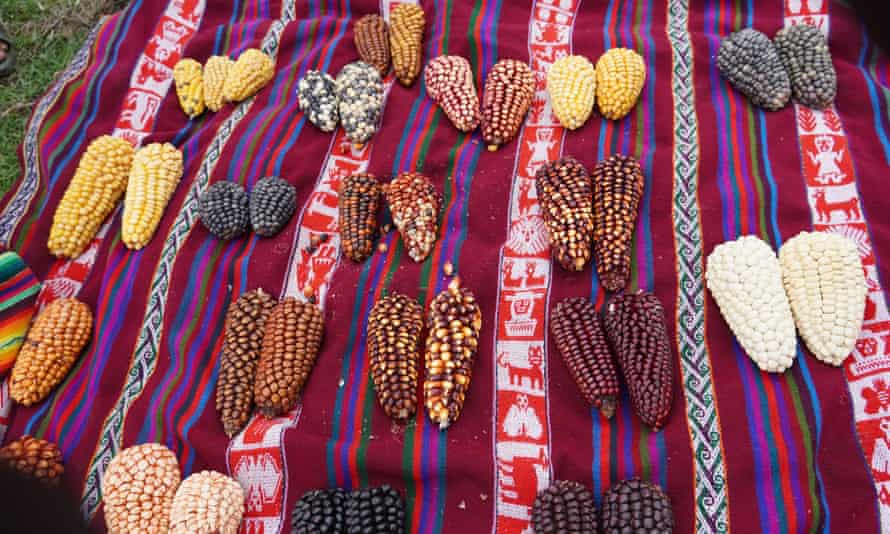 Long before the climate crisis, these farmers' ancestors adapted to growing crops in different niche ecosystems, from icy mountain peaks to sunny valleys.
"In this landscape it would be difficult to produce just one variety of one crop, because in one year you can have frosts, hail, droughts or torrential rain," says Javier Llacsa Tacuri, an agrobiodiversity expert who manages a project to safeguard the farming techniques, which have been identified as one of a handful of globally important agricultural heritage systems.
"With a few varieties, you could not face a farming year, so the response is to have many varieties. The frosts and hailstorms have always occurred and their ancestors knew how to face them," he says.
With more than 180 native domesticated plant species and hundreds of varieties, Peru has one of the world's richest diversity of crops.
Backed by the UN's Food and Agriculture Organization, the project supports the farmers to preserve the native species, and Llacsa Tacuri and colleagues help find markets for the multicoloured corns.
"Peru is one of eight places in the world which is considered a centre of origin for agriculture," says Llacsa Tacuri. "The first inhabitants and their descendants – the peasant farmers who are here – started their adaptation to this landscape more than 10,000 years ago."
Huillca says his village and its neighbours are already feeling the climate crisis.
"Diseases like stem rust or blight arrive, sometimes we get frost or hail. That's why we have our seed bank in order not to lose our maize ecotypes, so we can recover what we've lost and resow those varieties," he says.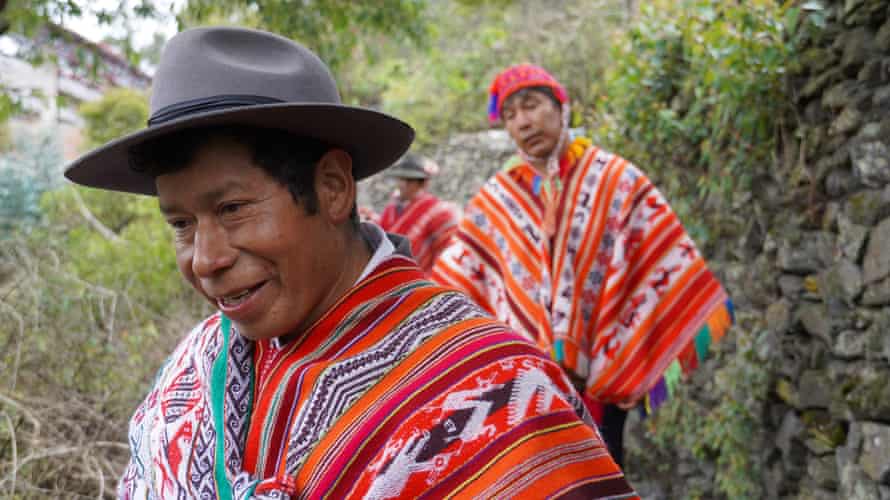 In a simple farmhouse in Ccachin lies the genetic heritage of thousands of years of crop domestication and variation. Dozens of types of dried kernels are stored in plastic containers for rainy days.
"But many young people migrate to the city because this doesn't generate much income," Huillca adds. "What we do doesn't bring enough income to sustain the family, so they move to the city."
Sonia Quispe, a maize conservationist in Choquecancha, says the harvest is half what it would normally be.
"With the climate crisis, there's less harvest, but we substitute our diet with potatoes," she says. "It's important to work with the different varieties of maize for our food security. With global heating, there are varieties that are more resistant to illnesses and pests."
Quispe can identify the variety of three-month-old maize shoots from the stalks. She explains that the ones with red at the base will produce red-tinted cobs with a bitter taste that repels pests, which are moving further up the mountain as the sun becomes more intense.
Julio Cruz Tacac, 31, a yachachiq, or farming teacher, who returned to Ccachin after studying in Cusco, has seen weather patterns change.
"When I was little, the sun didn't shine with such intensity, the temperature was mild," he says.
"It's as if we live in an Eden in terms of food products, we have everything to hand," he says of his childhood home. This is in contrast to city life, where "everything is money", he says, and which became even harder during the Covid-19 pandemic – Peru had the world's highest Covid mortality rate.
The custom of ayni, reciprocal communal work, remains in these remote villages, but a bartering form of exchange, known as trueque, has been hit by the pandemic's economic impact.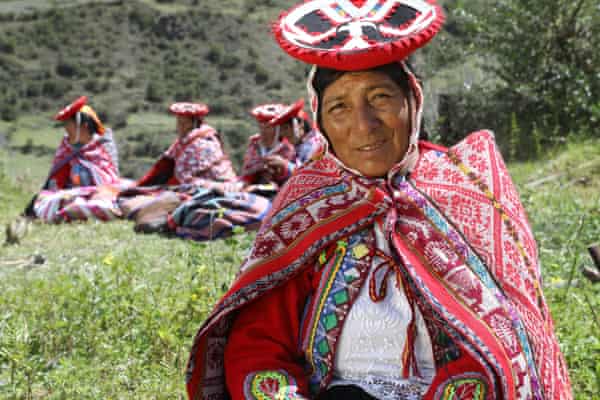 "We go to the market and we trade with the fruit and coca from the farmers in the valley," says Genara Cárdenas, 55, from Ccachin. "But now with the pandemic the people don't want to barter, they want money."
Financial pressures have affected the village's traditional way of life, but their crops have helped them remain self-sufficient despite the economic problems.
Even so, the climate crisis presents new challenges, says 55-year-old farmer Victor Morales.
"When I was young, the rains, the frost, all had their time. But today everything has changed. We had many types of potatoes and maize, now we have varieties which are more resistant to climate change."
Sign up for a different view with our Global Dispatch newsletter – a roundup of our top stories from around the world, recommended reads, and thoughts from our team on key development and human rights issues, delivered to your inbox every two weeks:
Polish state has 'blood on its hands' after death of woman refused an abortion | Abortion
The family of a Polish woman who died on Tuesday after doctors refused to perform an abortion when the foetus's heart stopped beating have accused the government of having "blood on their hands".
The woman, identified only as Agnieszka T, was said to have been in the first trimester of a twin pregnancy when she was admitted to the Blessed Virgin Mary hospital in Częstochowa on 21 December. Her death comes a year after Poland introduced one of the most restrictive abortion laws in Europe.
According to a statement released by relatives, the 37-year-old was experiencing pain when she arrived at the hospital but was "fully conscious and in good physical shape".
The first foetus died in the womb on 23 December, but doctors refused to remove it, quoting the current abortion legislation, and Agnieszka's family claim "her state quickly deteriorated". The hospital waited until the heartbeat of the second twin also stopped a week later, and then waited a further two days before terminating the pregnancy on 31 December.
Agnieszka died on 25 January after weeks of deteriorating health. Her family suspect that she died as a result of septic shock, but the hospital did not identify the cause of her death in statement issued on Wednesday.
"This is proof of the fact that the current government has blood on their hands," the woman's family said in a statement on Facebook. The family also uploaded distressing footage of Agnieszka in poor health shortly before she died.
After the termination of the pregnancy a priest was summoned by the hospital staff to perform a funeral for the twins, Agnieszka's family said.
Her death follows that of a woman known as Izabela last September, who died after being denied medical intervention when her waters broke in the 22nd week of her pregnancy. Her family claim the 30-year-old was denied an abortion or caesarean section and that the hospital cited the country's abortion laws. An investigation found "medical malpractice" led to Izabela's death and the hospital was fined.
Agnieszka's family claim that contact with the hospital was very poor and that the hospital refused to share the results of Agnieszka's medical tests citing confidentiality guidelines. They say the doctors "insinuated" that Agnieszka's rapidly deteriorating state could be caused by BSE, commonly known as "mad cow disease", or Creutzfeldt–Jakob disease (CJD) and suggested she ate raw meat. The hospital did not reference this claim in their statement.
According to the statement from the hospital, Agnieszka tested positive for Covid before her death, although she tested negative twice when first admitted. "We stress that the hospital staff did all the necessary actions to save the patient," the statement read. It is not clear whether an autopsy has been ordered.
Agnieszka is survived by her husband and three children.
The Guardian has contacted the Blessed Virgin Mary hospital for comment.
Biden threatens US blacklisting of Putin
US president Joe Biden said Tuesday "Yes, I would see that" when asked by reporters if the US would blacklist Russian president Valdimir Putin if he invaded Ukraine. It would be the "largest invasion since World War Two" and would "change the world", Biden said. The UK and US were also "in discussions" on disconnecting Russia from the Swift international payments system, British prime minister Boris Johnson also said Tuesday.
Planned change to Kenya's forest act threatens vital habitats, say activists | Global development
Environmentalists are deeply concerned by the Kenyan government's move to allow boundary changes to protected forests, watering down the powers of conservation authorities.
The forest conservation and management (amendment) bill 2021 seeks to delete clause 34(2) from the 2016 act, which makes it mandatory for authorities to veto anyone trying to alter forest boundaries. The same clause protects forests from actions that put rare, threatened or endangered species at risk.
Tabled by the National Assembly's procedure committee, the amendment would weaken the role of Kenya Forest Service, mandated to protect all public forests, allowing politicians to decide who can change forest boundaries.
In an election year, many have read the proposal, due to be debated at the end of the month, as politically motivated.
The committee's memorandum to MPs said current laws "unnecessarily limit the rights of any Kenyan to petition parliament" as provided for in the constitution.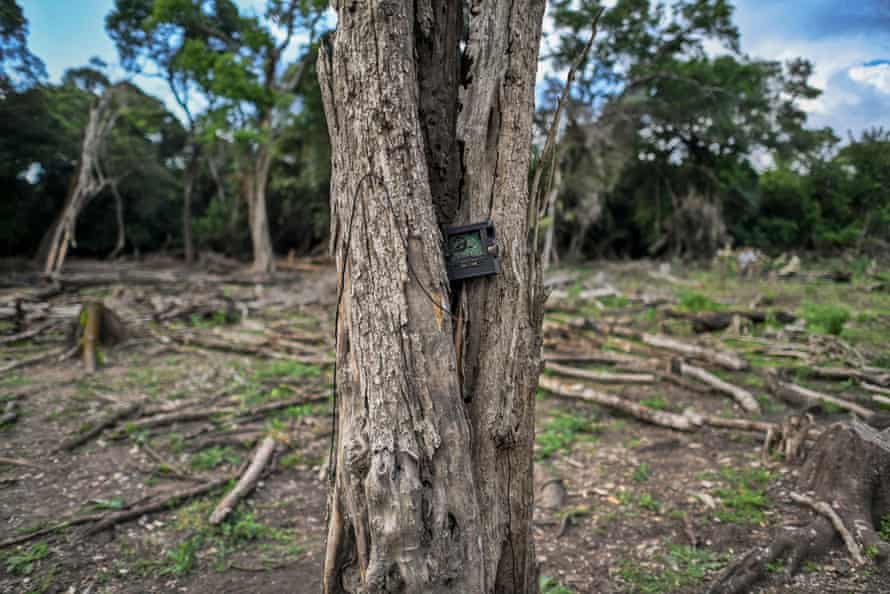 But conservationists have said this would be a serious setback for the country, which was seeking to increase forest cover to 10% of land by 2022, up from 7.4%. Forest authorities said the move puts endangered species at risk, as well as clearing the way for unscrupulous individuals to encroach into forests that, according to a 2014 government paper, have been shrinking at a rate of 50,000 hectares (124,000 acres) annually.
"I am astounded any right-thinking person would consider submitting or supporting such an amendment," said Paula Kahumbu, chief executive at WildlifeDirect, a conservation NGO. "It will open the door to forest destruction after decades of hard work by agencies, communities and NGOs to increase forest cover, as committed to in our constitution. One can only read mischief in such a motion, with elections around the corner."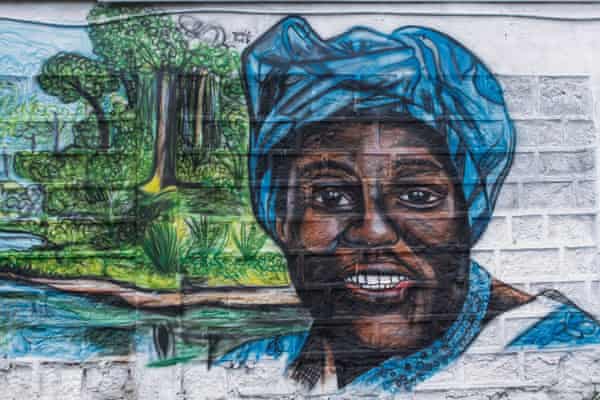 Kahumbu added: "At risk are indigenous forests and the biodiversity therein, the integrity of our water towers, generation of hydropower and productivity of our farms. The environmental experts of Kenya and the conservation community call on all citizens of Kenya to reach out to their MPs to wholeheartedly and aggressively reject this heinous bill."
She said the amendment would destroy the legacy of Wangari Maathai, the late environmentalist and Nobel Peace prize winner, who was once attacked and seriously wounded as she led a tree-planting exercise in Nairobi's Karura Forest.
In a tweet, Christian Lambrechts, executive director at Rhino Ark said: "Considering what Kenya has lost in the past, any change that weakens, rather than strengthens the mechanisms to protect our forests, is ill-advised."
Rhino Ark has been spearheading an initiative to put up electric fences around Kenya's public forests to hamper poachers and illegal incursions.
Dickson Kaelo, head of the Kenya Wildlife Conservancies Association, said the move by parliament is intended to "give legitimacy" to those who would destroy Kenya's biodiversity.
"This is a well-calculated move to open the doors for forest excisions and allocation to private persons for development, and may even be a means to normalise current excisions. It is a threat to our forests coming at a time when we have a low forest coverage and a high risk of climate crisis-induced vulnerabilities. We call upon parliament to reject the amendment," said Kaelo.
Protecting forests from developers has been a daunting task in Kenya.
Last July, Joannah Stutchbury, a prominent environmental activist, was killed near her home in Nairobi after her protracted opposition to attempts by powerful businessmen to build on Kiambu forest near the capital, Nairobi.
President Uhuru Kenyatta has yet to fulfil a promise to catch her killers.